After years of working together for acclaimed restaurant groups like Corbin & King in London, U.K. and Thomas Keller Restaurant Group in California, head baker Doug Gregory and pastry/sous chef Lauren Ahn were looking for a change. The couple, who first met in London more than five years ago, had almost entirely opposite work schedules, and decided to look for a new opportunity.
In 2015, the pair came to Calgary to visit Ahn's mother, and decided to stick around and open Mari Bakeshop in East Village, where the red brick storefront reminded them of London. Bioi designed the interior of the approximately 1,000-square-foot, 22-seat shop, creating a cozy, modern space with a soft grey, dark grey and white colour palette, light wood tables and slats, and pendant lighting.
Mari Bakeshop specializes in Ahn's two favourite pastries: roll cakes and choux pastries. The Asian-style roll cakes feature a light, rolled sponge cake with flavoured cream (sometimes the cake is flavoured as well). The French choux pastries have a golden pastry shell with cream fillings in flavours like raspberry, chocolate, lemon and vanilla.
"As a pastry chef working around in different places, I've made a lot of things and I've been to different pastry shops. But among all those, if I had to choose two things I could eat everyday, it would be those two," says Ahn.
In fact, even the shop's name pays homage to the shape of the roll cake – Mari means "scroll" or "roll" in Korean.
But while those pastries may be the shop's specialty, there are several other reasons to visit Mari Bakeshop on your way to work in the morning or home at the end of the day. Gregory bakes the shop's fresh bread in small batches throughout the day, meaning you could walk away with a loaf that's still warm from the oven if you happen to stop in at just the right time. The bread offerings include baguettes, pain rustiques, couronnes (crown-shaped loaves) and pretzels. The pain rustiques can be cut into halves or quarters if a whole loaf is too much for you. The bread and pretzels are also used to make the shop's sandwiches, which you can pair with a cup of Fratello coffee or a hot tea.
"It's that accessibility where by if you go [to the shop] at any point in the day, what you're going to get is going to be fresh, tasty and good," Gregory says. "That's what we're trying to do because that's actually what we want as customers."
529 Riverfront Ave. S.E., maribakeshop.ca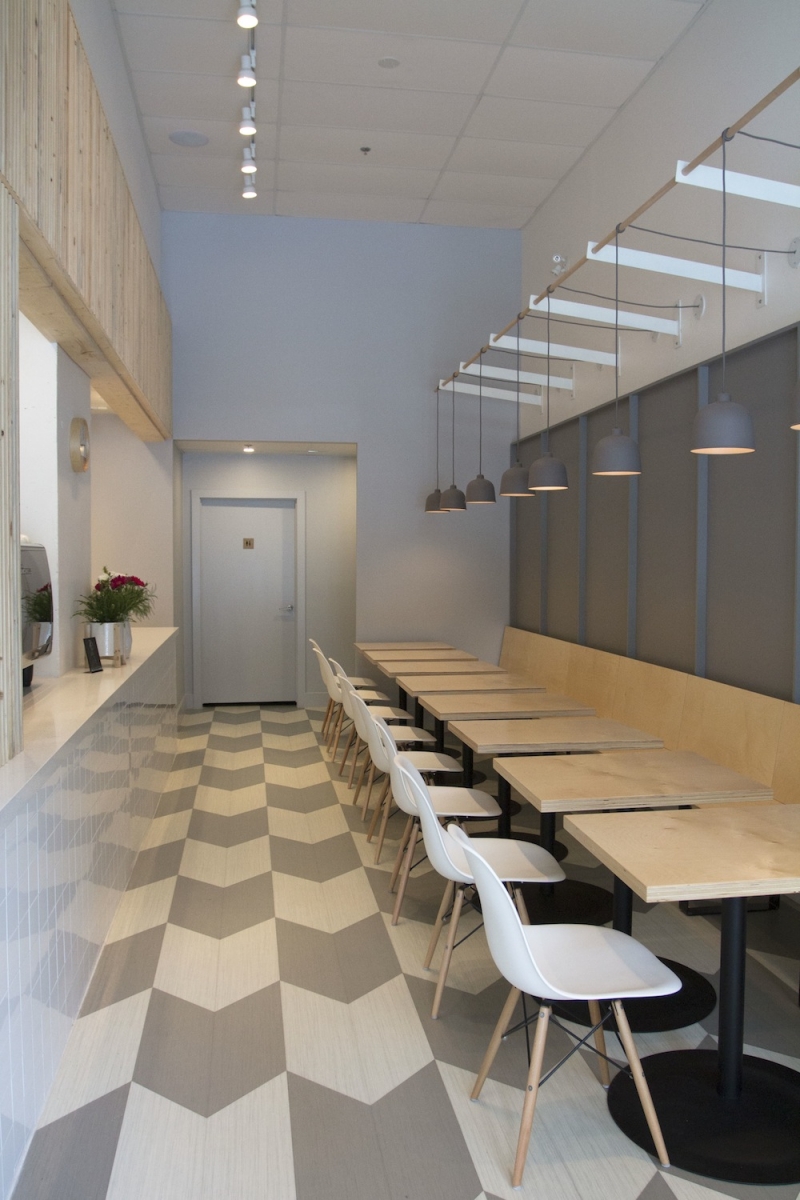 photograph by alana willerton
Designed by Bioi, Mari Bakeshop is modern, cozy space decorated with shades of grey and white, light wood tables and slats, and pendant lighting.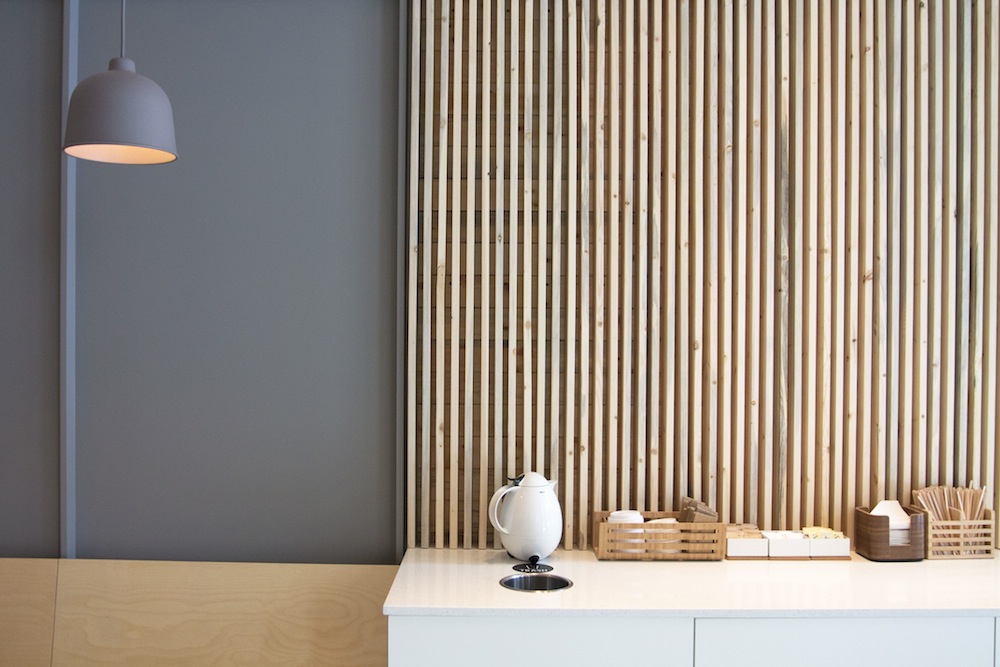 photograph by alana willerton
Hundreds of thin wooden slats adorn the bake shop's walls and some of the ceiling.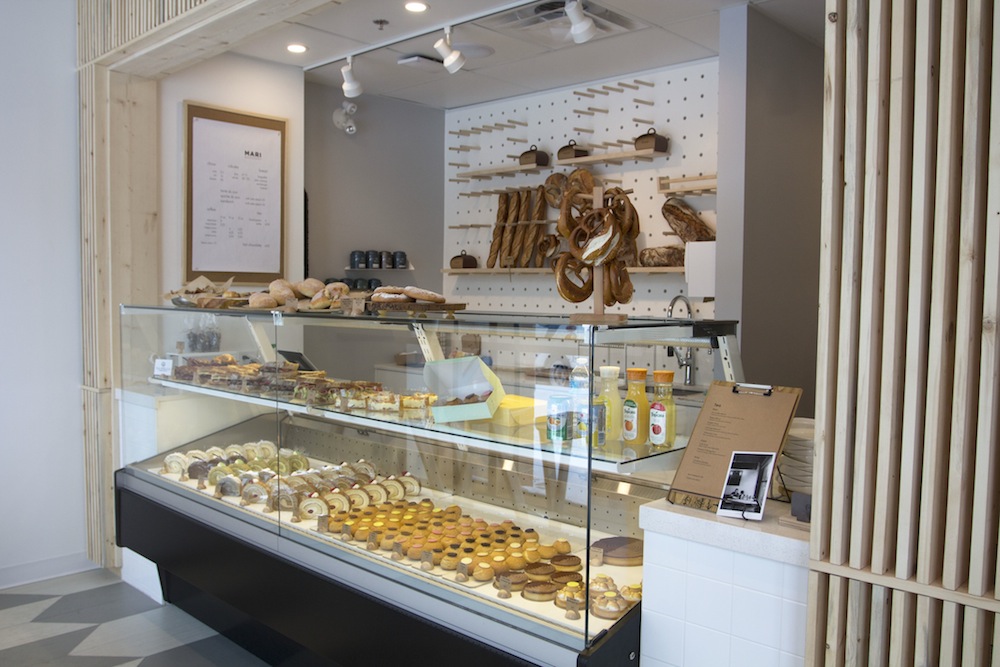 photograph by alana willerton
When you enter the shop, you'll be greeted by a display case filled with roll cakes, choux pastries, sandwiches, quiches and more. Baguettes, loaves of pain rustique, pretzels and more hang on the back wall. The bread is made fresh throughout the day.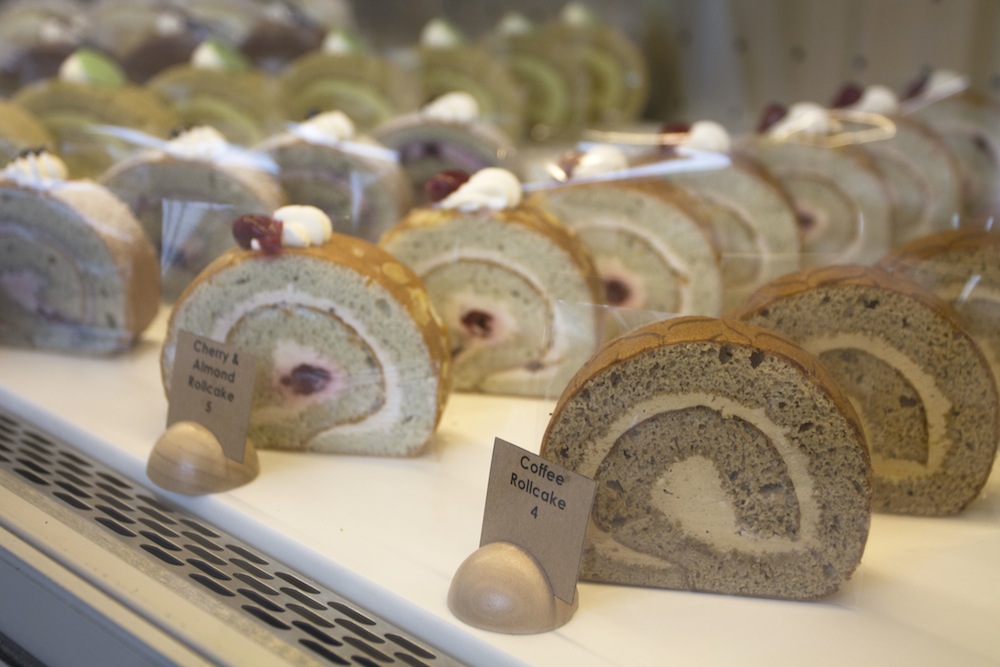 photograph by alana willerton
Roll cakes are one of the shop's signature offerings. The flavours rotate, but could include coffee, cherry almond, blueberry, raspberry, matcha and more.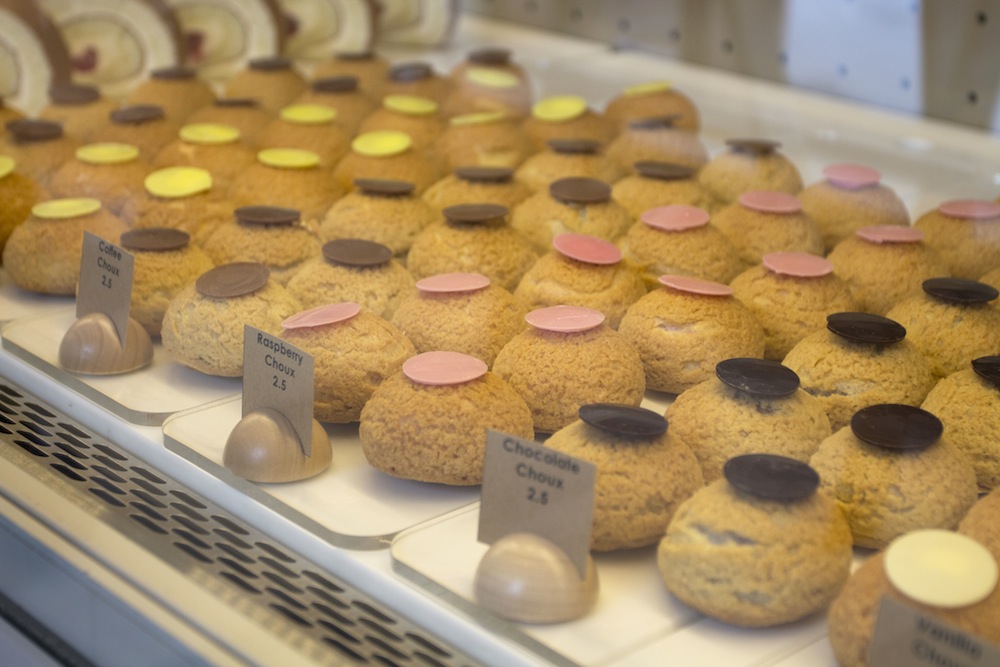 photograph by alana willerton
These choux pastries are the shop's other specialty. Similar to a cream puff, they feature a thin, golden pastry shell filled with flavoured cream and topped with a small piece of chocolate. The flavours vary for this dessert as well, but could include chocolate, lemon, hazelnut, raspberry, vanilla and more.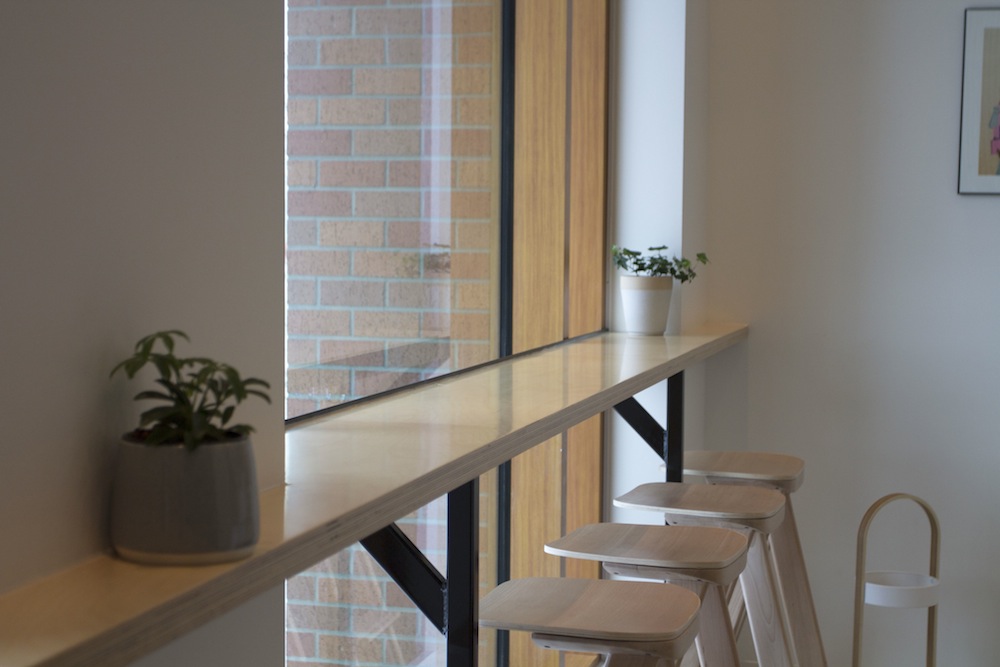 Photograph by alana willerton
Grab a seat at one of the stools in the front window for a view of East Village while you eat.