When Karissa Savage and Frieda Cornejo were deciding whether or not to start a coffee roasting company together, there were plenty of considerations. But Savage also had one special condition:
"I could never drink coffee black before," Savage says. "[So] I said, if we're roasting our own coffee, the condition is I have to be able to drink it black."
The pair, who are partners in business and life, launched Motherlode Coffee during the pandemic in June 2020, becoming Alberta's first female coffee roasting team. They roast the coffee in Calgary using green beans from Peru, which is where Cornejo grew up. They now offer five roasts ranging from light to dark (including a decaf option) that are available for purchase online and at select retailers. And yes, Savage can drink them all black.
One of the defining features of Motherlode is that part of the proceeds from every bag of coffee beans sold goes to a charity/charitable non-profit organization that supports gender equality. Motherlode's Costa Verde, Maca Picchu, Amazonas and El Decaf roasts all support Peruvian Hearts, while The No Closets Pride Blend supports Calgary's End of the Rainbow Foundation. To date, they've been able to donate a total of $6,730.50 to these organizations.
"We wanted to create something that actually gives back to someone as well," Cornejo says, adding that they looked for charities that they connected with and spoke to their hearts.
"Motherlode itself, we just want it to be us. We just want Motherlode to represent us as a couple, as business owners, as females, as a Peruvian person, as a Canadian person. We just want Motherlode to represent us and we have nothing to hide."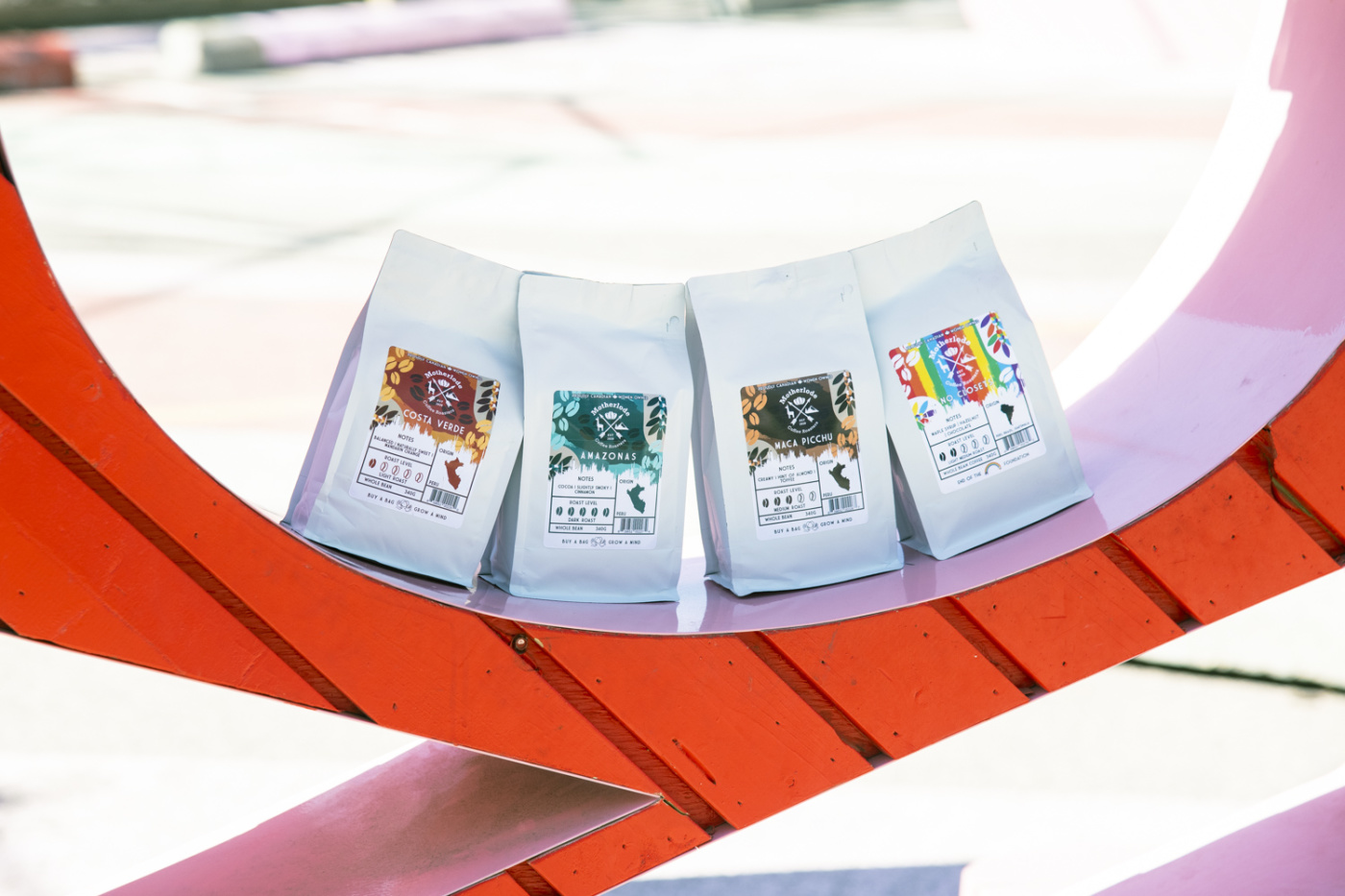 The pair, who first met while working at the same corporate office before moving on to run a coffee trailer together, say they knew they would work well together as business partners based on their history as co-workers and friends before becoming a couple. That, along with lots of hard work and establishing a good work-life balance, has led to a thriving partnership that Savage describes as being "like Christmas Day every single morning."
"We really wanted [Motherlode] to just be a brand that people felt like they just hit the jackpot in life and feel like the brand represented a feel-good story, but it also was a fantastic product," Savage says.
"We feel like we hit the motherlode in life by finding each other and finding these organizations that we get to partner with. And every time somebody makes a conscious choice to purchase our product or talk to us, and spend their time to even just reach out and send an email saying, 'Hey, we love what you're doing,' we feel like we hit the motherlode."