Anju is back. Only this time it is not in that strange little house on the west end of downtown. The Korean small plates restaurant is on the corner of 4th Street and 17th Avenue S.W. where Petite (the second larger version) once was. And, this time it has the might of Concorde Group behind it.
In this location, you'll see the bar as soon as you walk in, which is fitting since Anju translates to "food you eat with alcohol." Beyond that is a lounge area and then the open kitchen. There is also a slightly separate room with more dining, which will work out well should you decide to book the space for an event. The decor combines black and blue with wood tables, white ceilings and the occasional green-cushioned banquet.
The windows give you a view to that really busy corner, which makes it one of the best places to people watch while munching on baked oysters and marinated rib eye. Because that is what you really go for. You want executive chef Roy Oh's take on upscale Korean.
If you are familiar with Anju, you'll go right for the chicken wings ($14), which are breaded in rice flour before being deep fried. They come in four flavours, but gochujang (Korean hot pepper paste) is the classic. It is the dish most missed when Anju closed its doors in 2013 to find a better location.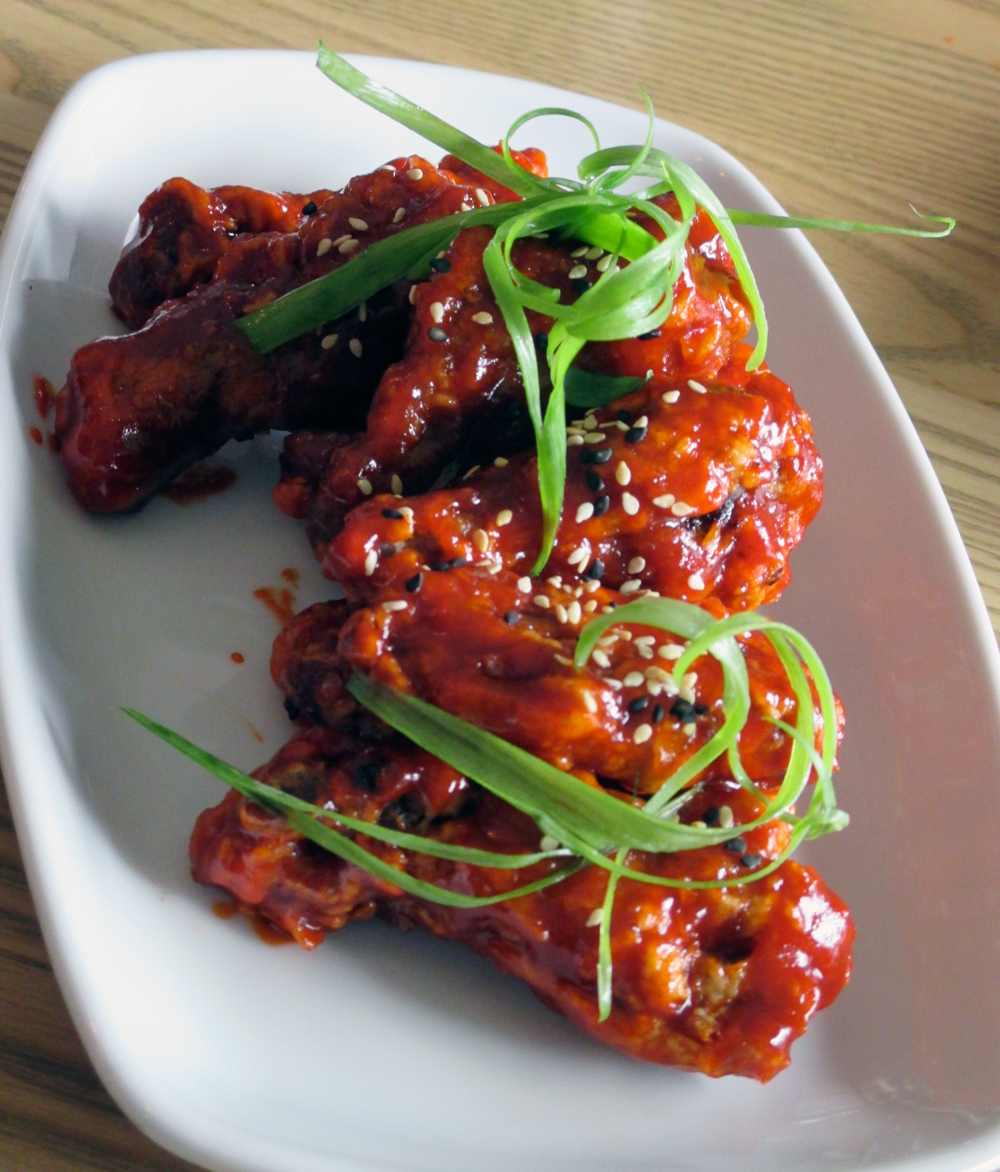 Photograph by Jaelyn Molyneux
The Sunworks chicken wings come in flavours including salt and pepper, sesame honey garlic, serrano soy and the popular gochujang.
But, eating at Anju means ordering a swath of the small plates. The crispy tofu ($14) is also good in no small part thanks to the pork belly that comes with it. There is also the hot stone rice bowl ($18), the braised sablefish ($16) and the honey garlic anchovies ($6). All of those and more are on the menu that includes old favourites and new inventions.
If you plan ahead you can order the Bo Ssm, which is a whole Broek Acres pork shoulder and oysters for $225 or the KFC: Korean Fried Chicken for $45. Both of those require 48 hours notice.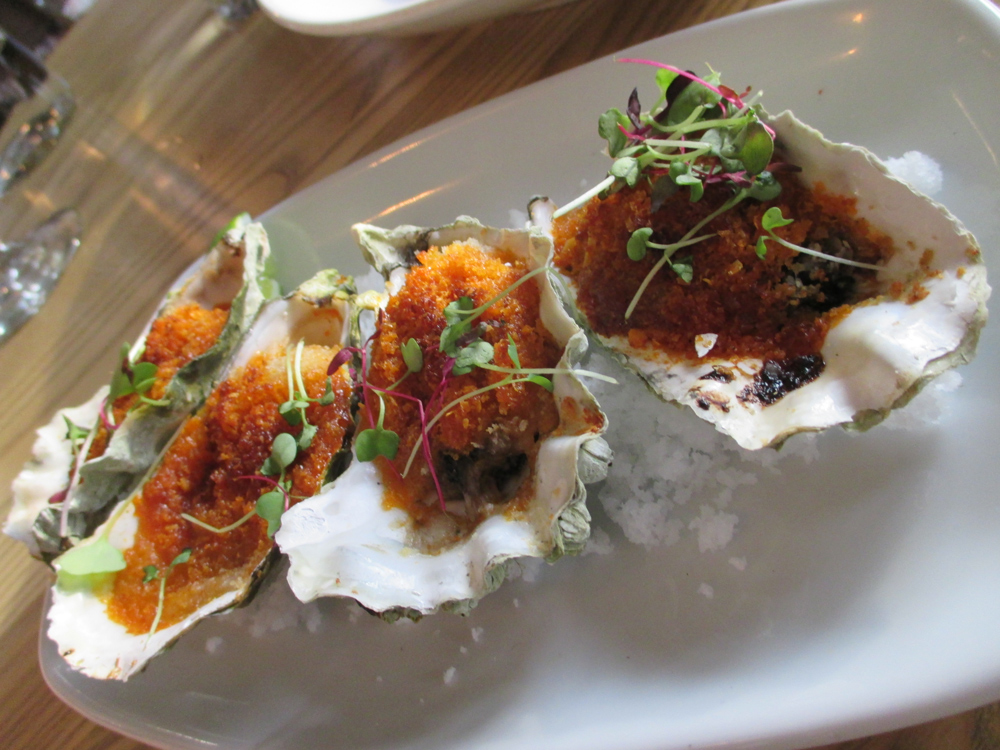 Baked West Coast oysters with gochujang, garlic butter and parmesan.
Whatever you eat, you'll also want to drink. Anju's version of an amaretto sour comes with yujacha (Korean tea) and Makkoli (a Korean alcohol) along with the amaretto, lemon and egg white. The martini has kimchi brine and soju (another Korean alcohol) to go with the vermouth and gin. Those are just two of the 10 cocktails on the menu that you won't find at any other cocktail bars in Calgary.
Anju is open for lunch and dinner and soon, very wisely, will be open for brunch on Saturdays and Sundays from 10 a.m. to 4 p.m. when you can dine on Pusan Eggs Benny with snow crab, kimchi, yuja Hollandaise and crispy potatoes ($20) and Korean pear pancakes with pear compote, lime zest and soy maple syrup ($14).
Whatever your meal, Oh's innovative menu is a welcome return to the Calgary dining scene.
(344 17 Ave. S.W., 403-460-3341, anju.ca)