Kensington's newest restaurant, Lava, is an interesting blend of Asian flavours and French influences.
It's easy enough to stroll right past and not see this spot if you're walking around Kensington. Tucked into the little recessed strip of shops on 10th Street N.W., right beside The Roasterie, you'll find Lava Dining.
While the name is not too telling of the concept, chef/owners Motoharu Nozawa and Jason Chen dub their food here as "French influenced, Asian infused," which is probably best likened to Carino Bistro (which produces Italian/Japanese fusion sort of cuisine), but a little more approachable.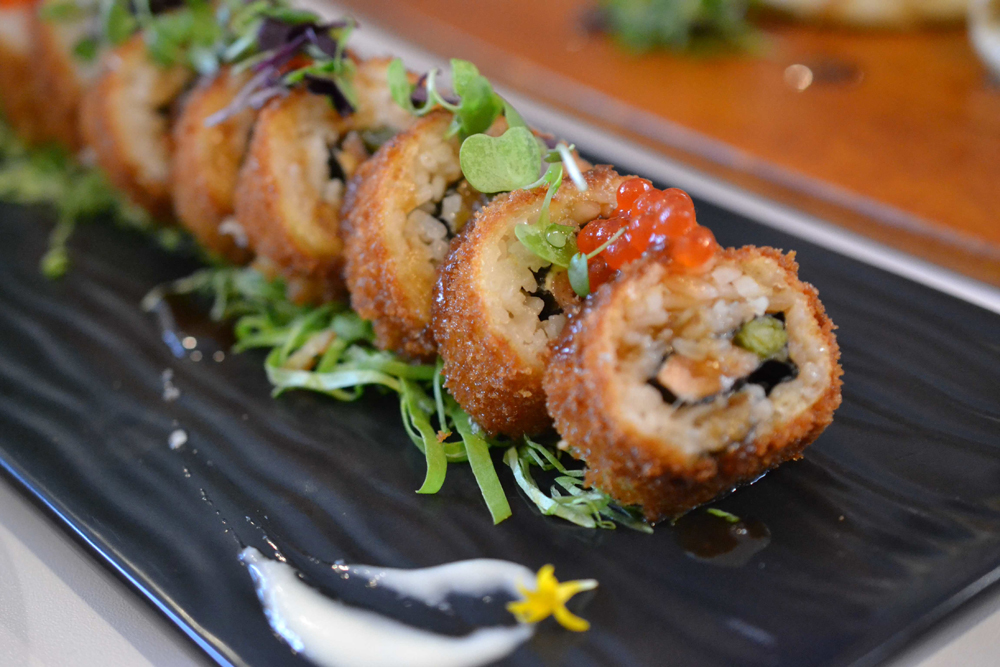 Lava's take on salmon sushi rolls.
There's a lot to decide between on the menu, with choices ranging from bar bites and appetizers to share plates and entrees. Starting off with the Asian tacos is a safe bet. Filled with either pork belly, duck confit or short rib, the tacos are a bit messy with the star anise jus, but well-balanced with a bright Chinese sauerkraut and crushed peanuts on top. The French/Asian combination comes into play with the Lava Bites Trio, a platter of small croquettes filled with fresh seafood, short rib and slightly addicting lamb shank spring rolls.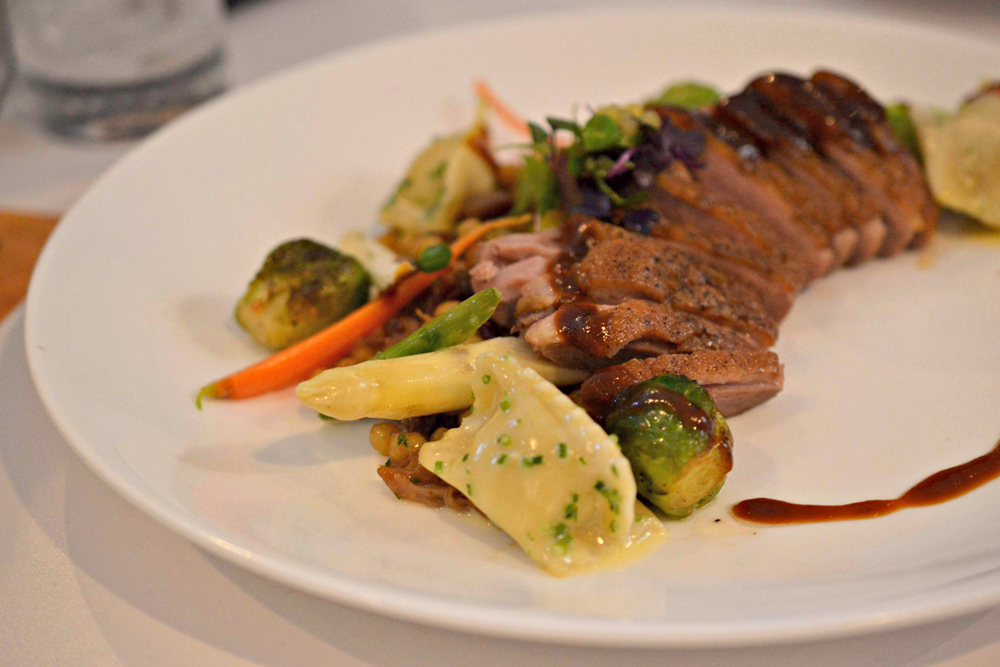 The duck duo shows the French and Asian influences working together.
The larger plates mostly go one way or another when it comes to wordly influence. There's miso-glazed halibut or fresh pappardelle pasta topped with a hearty ratatouille, but countries collide (in a good way) with the duo of duck. Sliced duck breast with an Israeli couscous and confit duck mixture with green onion and leek agnolotti and a sour plum jus. It's one of those dishes that sounds a little out there when you first glance over the description, but comes together really nicely on the plate. A must order.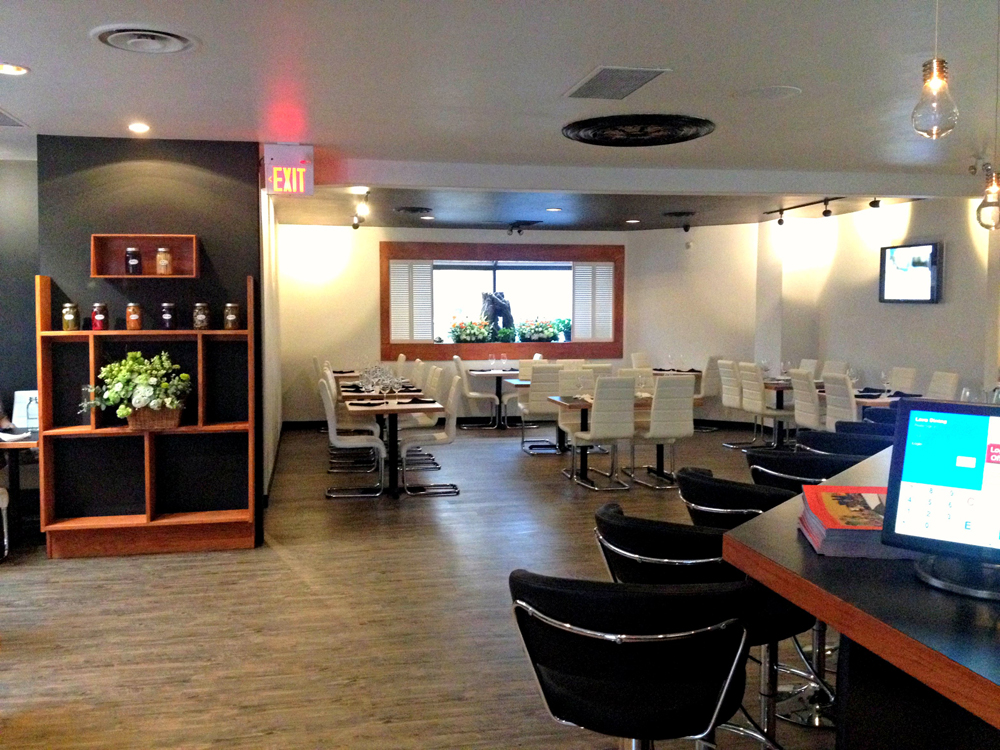 Lava's minimalist decor doesn't do its interesting menu justice.
To be honest, the room leaves a little bit to be desired, as a large empty space in the centre of the room and sparse decoration doesn't really lend itself to creating a nice ambience. The large chalk diagrams of animals on the north wall are easily the focal point of the space and rightfully so seeing as the chefs here do a lot of their own meat curing in-house like a bison terrine, bacon, air-dried meats and more.
If you're coming by on the weekends, Lava does offer a small brunch menu that includes Belgian waffles and Benedicts (topped with either smoked salmon, duck confit or house-made bacon). Be sure to try a Lava Caesar too. The cocktail is a solid spin on the Canadian classic, made with sake, soju and garnished with plum salt and house-made pickles. If you've got a sweet tooth and are craving a drink, then opt for the Sawa, a blend of lychee, sake, soju and yogurt. Ridiculously refreshing.
The real home run of a meal here comes in the form of a dessert – the Lava Chocolate Mousse Mountain. A rich, but light mousse filled with raspberry sauce, garnished with a skyscraper of sugar art and a pop rock "crumble" that helps keeps things interesting on your tastebuds. If you're looking for something a little more summery, then you can't go wrong with a green tea ice cream sandwich or the citrus lavender crme brle.
I don't know if it's accurate enough to call this place a "hidden gem" just yet, but it's definitely intriguing enough for you to try out and decide for yourself.
(314 10 St. N.W., 403-283-8608)