New Restaurant: The Block
This new restaurant in the N.W. is a welcome addition to the neighbourhood whether you want a casual bite or a fine meal
By Dan Clapson
A piece of butterscotch pie that you should definitely be ordering the next time you're at The Block.
When Michael Noble opened Notable in 2010, he was really taking a gamble. An arguably obscure location in a residential area where many people were unsure if they'd be willing to drive to for a dining experience? Granted, Bowness isn't that far to drive, but you know us inner-city folks…
Noble not only bucked the trend of making refined dining available only in the downtown core, but he also set the stage for other restaurateurs to do so too. Since 2010, we've seen indepentant establishments opening up in areas like Aspen (Diner Deluxe), Signal Hill (Bistro Rouge) and even all the way down in Seton with the soon-to-open Starbelly.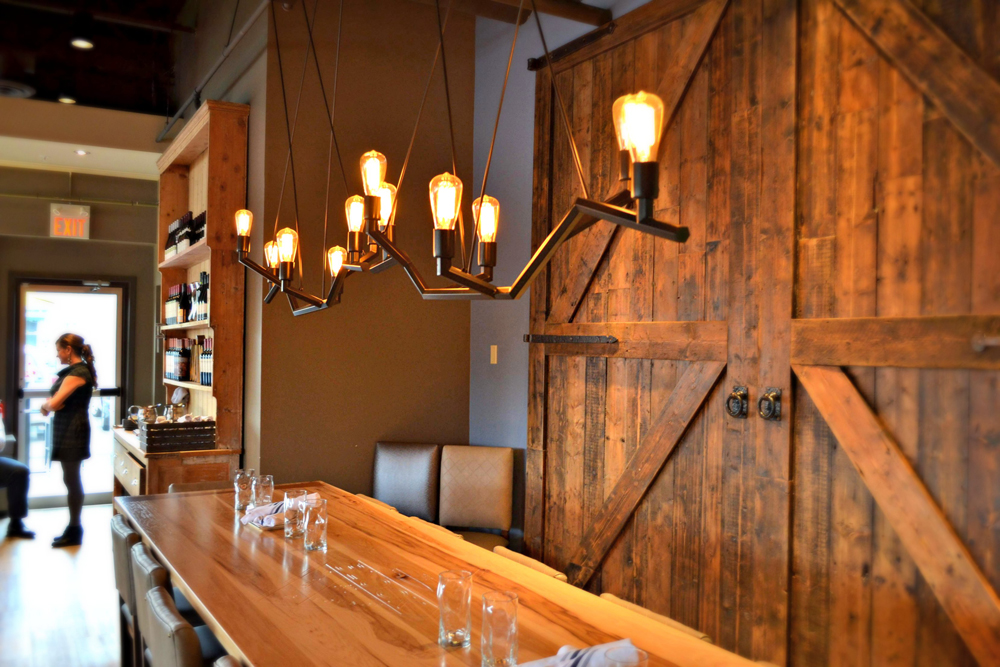 The interior at The Block is tastefully, casually rustic.
Much in the same vein, The Block Kitchen and Lounge opened up its doors in the neighbourhood of Mount Pleasant, a few blocks north of 20th Avenue on 4th Street N.W. over the summer. If you can't quite picture its location, a close landmark would be the city's oldest McDonald's (1968!) just across the street.
The restaurant is separated into two areas: dining room and lounge. The latter feels much more casual with screens to watch sports, high top tables and large booths running along the perimeter of the room. If you're going in for a quick bite and a drink then this side is a safe bet, but if you're planning on a full-meal deal experience at The Block, then you'll definitely want to snag a table in the dining room.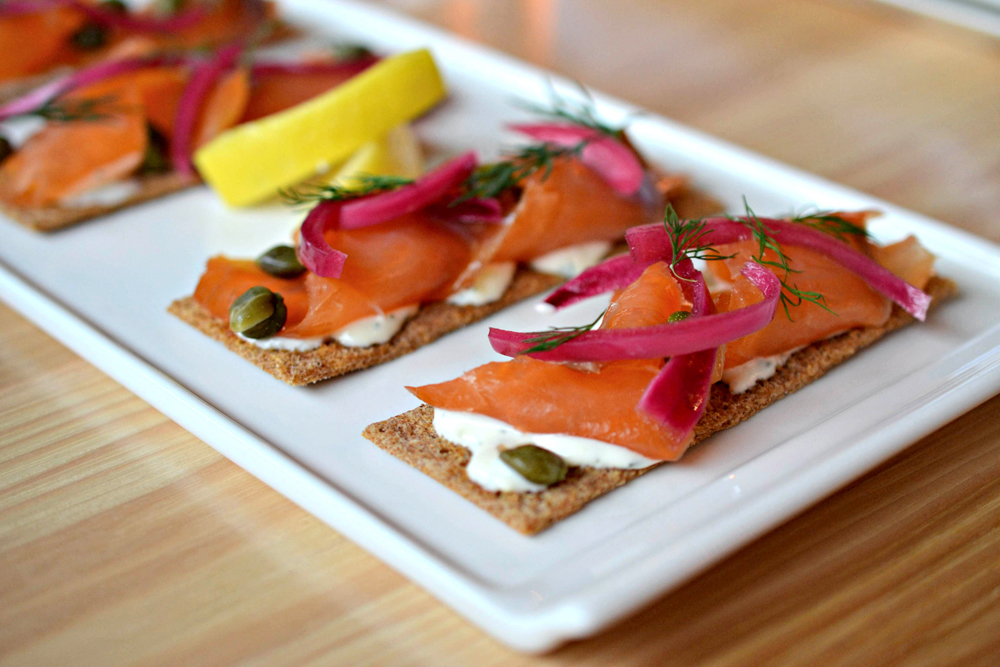 House-made gravlax on rye crisps with pickled onions, capers and dill mustard.
Like any good spot these days, The Block serves a nice selection of smaller plates like its spin on charcuterie, cauliflower croquettes, pork dry ribs finished with a grilled lemon gremolata, and a house-made gravlax that's cured for 48 hours with aromatics before being served on rye crisps with pickled onions, capers and a dill mustard.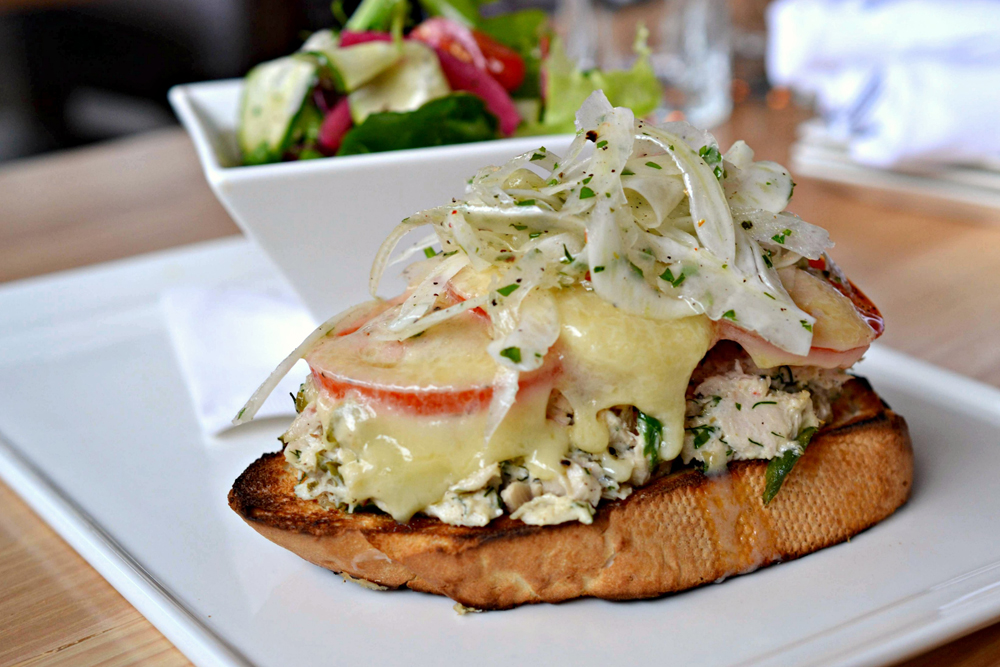 A good tuna melt like this one is hard to find, with sustainable tuna, aged cheddar and fennel slaw.
If you can pop up here for lunch during the work week – it's really only about a 10-minutes drive from downtown – you'll see that the chef/owner Kai Salimaki has some fun with his own takes on classic fare like the steak sandwich (flatiron steak with smoked green peppercorn aioli), a smoked chicken salad sandwich and the tuna melt – a crispy piece of bread piled high with confit of sustainable tuna, aged cheddar and a fennel slaw that helps cut the richness. A good tuna melt is definitely hard to find these days, so I hope this dish sticks around on the menu for awhile.
As the weather cools off, main plates like rib eye, lamb leg, arctic char with cauliflower and potato gratin, or the lobster pot pie will hit the spot when you need a little bit of warming up.
And don't even think about walking out the door before ordering some dessert. Specifically, the butterscotch pie comes out beautifully, plated up with toffee crumble, Chantilly cream, berries and vanilla orange sauce. Butterscotch isn't a flavour you see on menus very often, and after eating something like this, it makes you realize that that's a damn shame.
(2411 4 St. N.W., 403-282-1339, eatdrinkblock.com, @blockyyc)