New Restaurant: Watercress Express
This new, casual "Viet-modern" restaurant on 17th Avenue S.W. has a menu of elevated vermicelli bowls, dumplings and pho with almost nothing costing more than $10.
By Dan Clapson
The kimchi fried rice at Watercress is a delicious spin on the classic dish.
In terms of North America, Calgary boasts some seriously fantastic Vietnamese food, surpassed only by Vancouver for the most Vietnamese restaurants per capita. It seems like there is a mom-and-pop Vietnamese eatery on every second block in this city, so finding a decent bowl of pho or noodles is easy enough, but something truly exceptional? That's not quite as common.
A step up in terms of style and flow compared to a casual Vietnamese restaurant, Watercress Express – a brand new eatery on 17th Avenue S.W. owned by a young SAIT-trained chef Lam Pham – is serving up all of the dishes we're used to seeing on a Vietnamese food menu, but with a lot more finesse as well as increased attention to quality ingredients.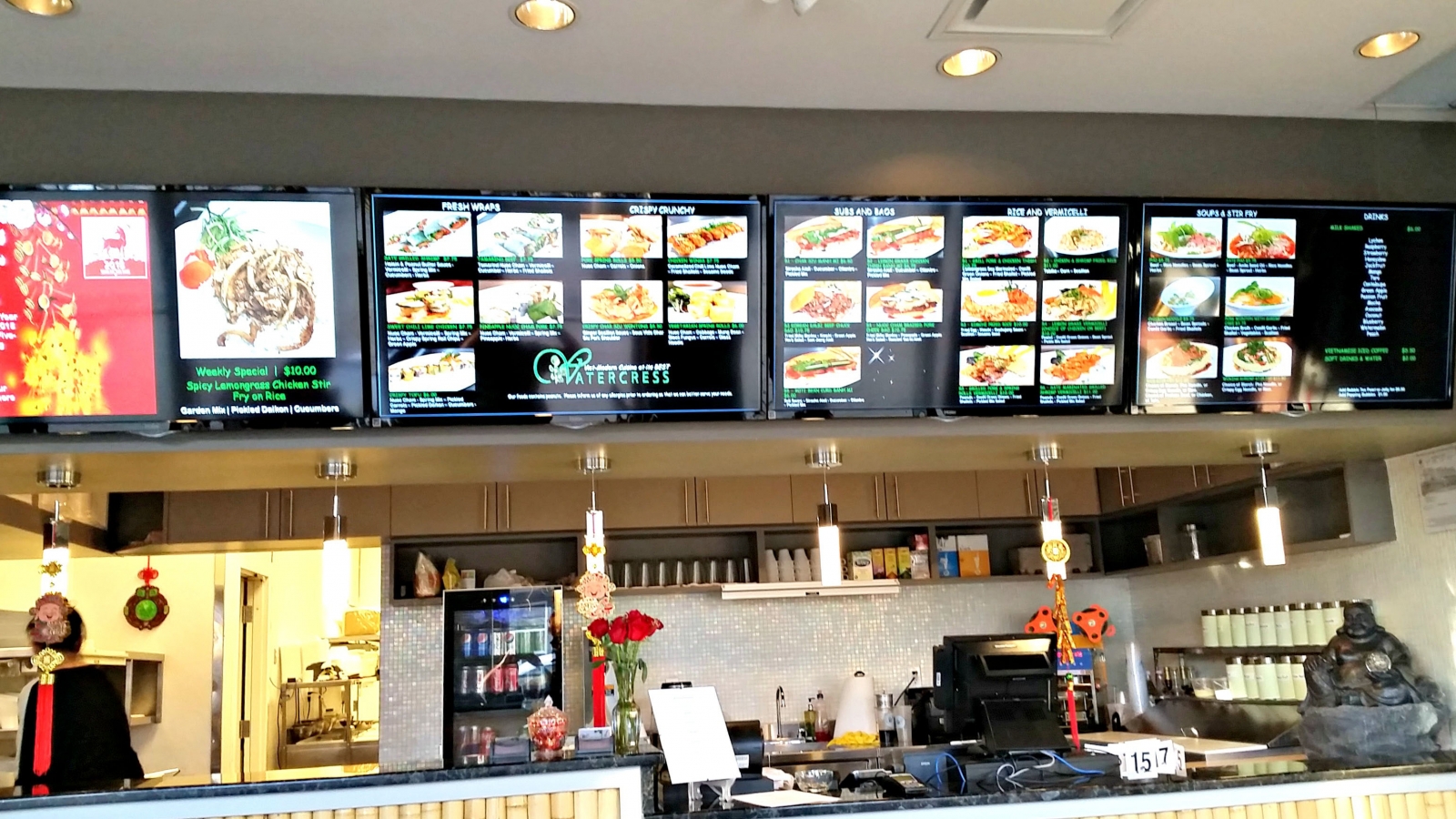 Order at the counter, take a seat, and your food will be delivered to your table.
Like Raw Bar by Duncan Ly, Watercress takes on the descriptor "Viet-modern" in regards to its food. Up at the counter where you place your order before you grab a seat, you'll see a recognizable dish like a lemongrass vermicelli bowl, but with original fixings like confit scallions and pickled vegetables or braised pork cheek bao. And the bowls happen to be topped with apple herb salad and roasted garlic aioli. Taking these popular Asian dishes to a higher level while maintaining a reasonable price point (almost everything is under $10) is the reason this new spot is getting a lot of deserving buzz.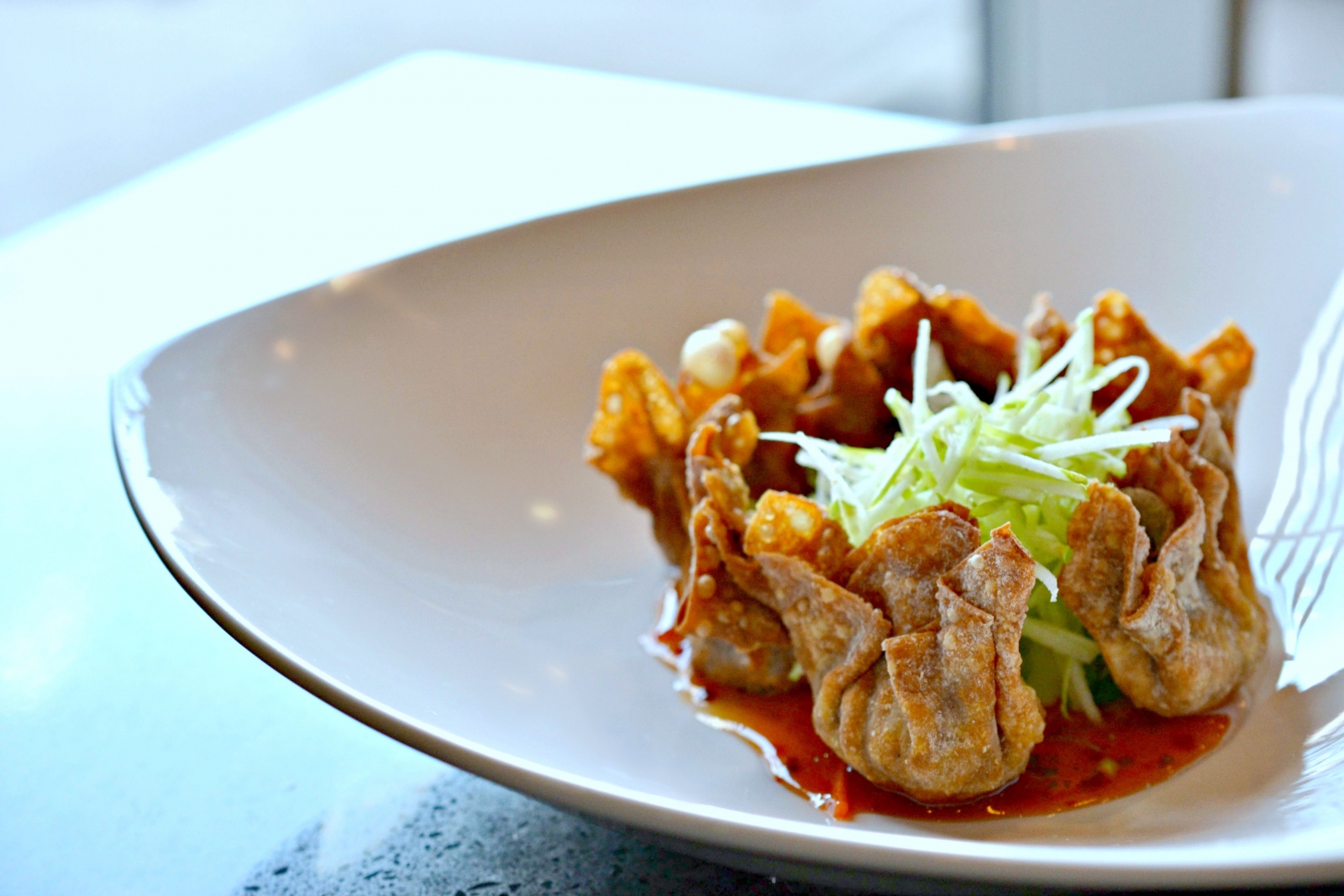 The fried wontons have sous vide pork shoulder as their filling and are served with sweet and sour sauce.
To start, the fried wontons are a guaranteed hit. Surprisingly light and crunchy, they're filled with melt-in-your-mouth sous vide pork shoulder, served with sweet-and-sour sauce for dipping and garnished with finely julienned green apple to help cut the richness. Order some salad rolls, like the ones filled with fried tofu and they'll arrive at your table sushi-style on a long, white plate with a touch of sweet mango sauce underneath each piece. I operate on the principle that the more people you dine with, the more things you can try, so if you're with several friends, add on the chicken wings too. They're fried up until nice and crispy, tossed in a sticky, slightly spicy chili lime sauce and garnished with fried shallots for some extra crunch.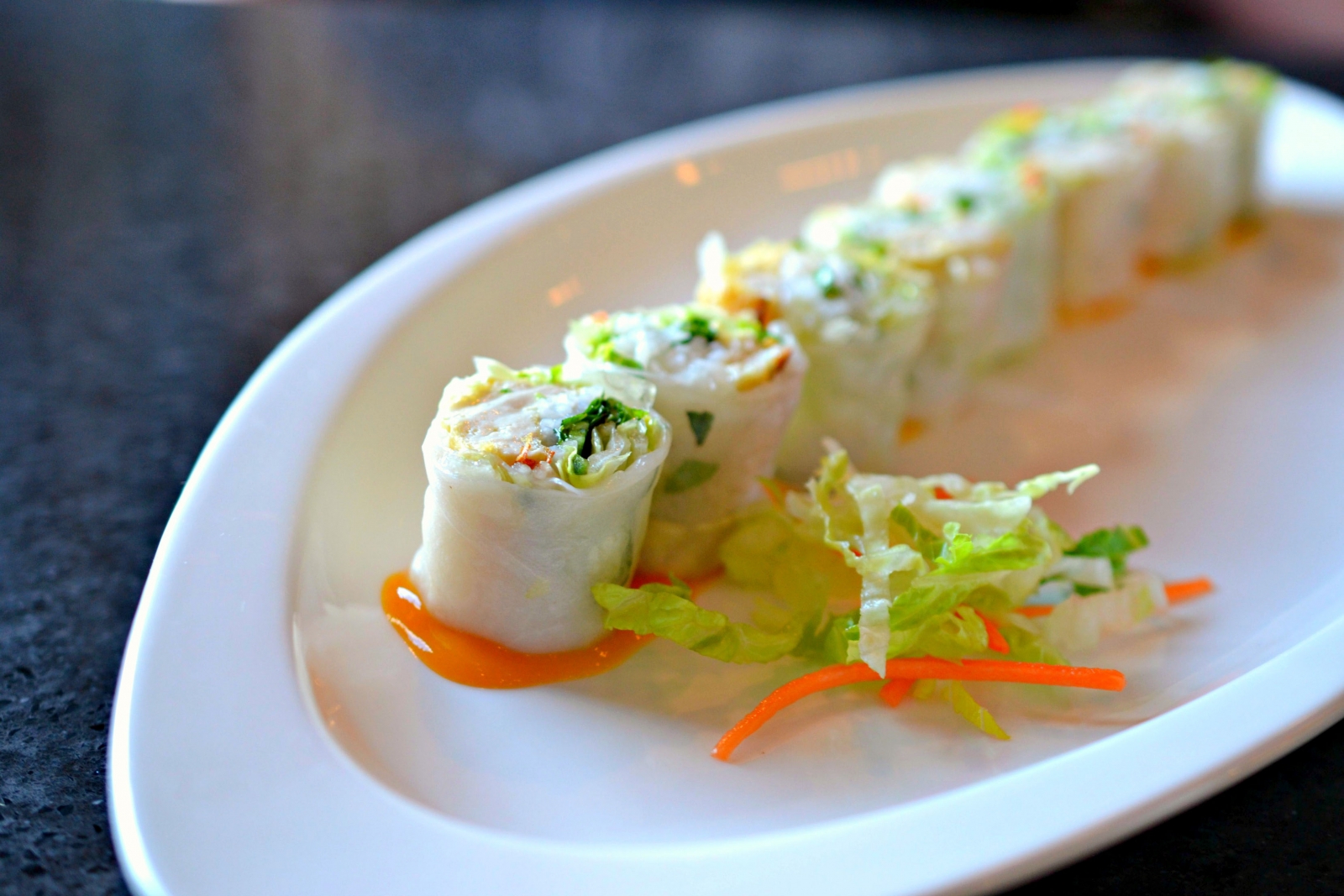 Salad rolls with fried tofu, served with sweet mango sauce.
Straying a bit from Vietnamese, Watercress' kimchi fried rice is made using gochujang, a robust, smoky and spicy pepper paste and topped with a fried egg. It's great as a side if you've got noodles or soup on the way, but if you're dining solo think about adding some meat onto the rice and making it a complete dinner for one.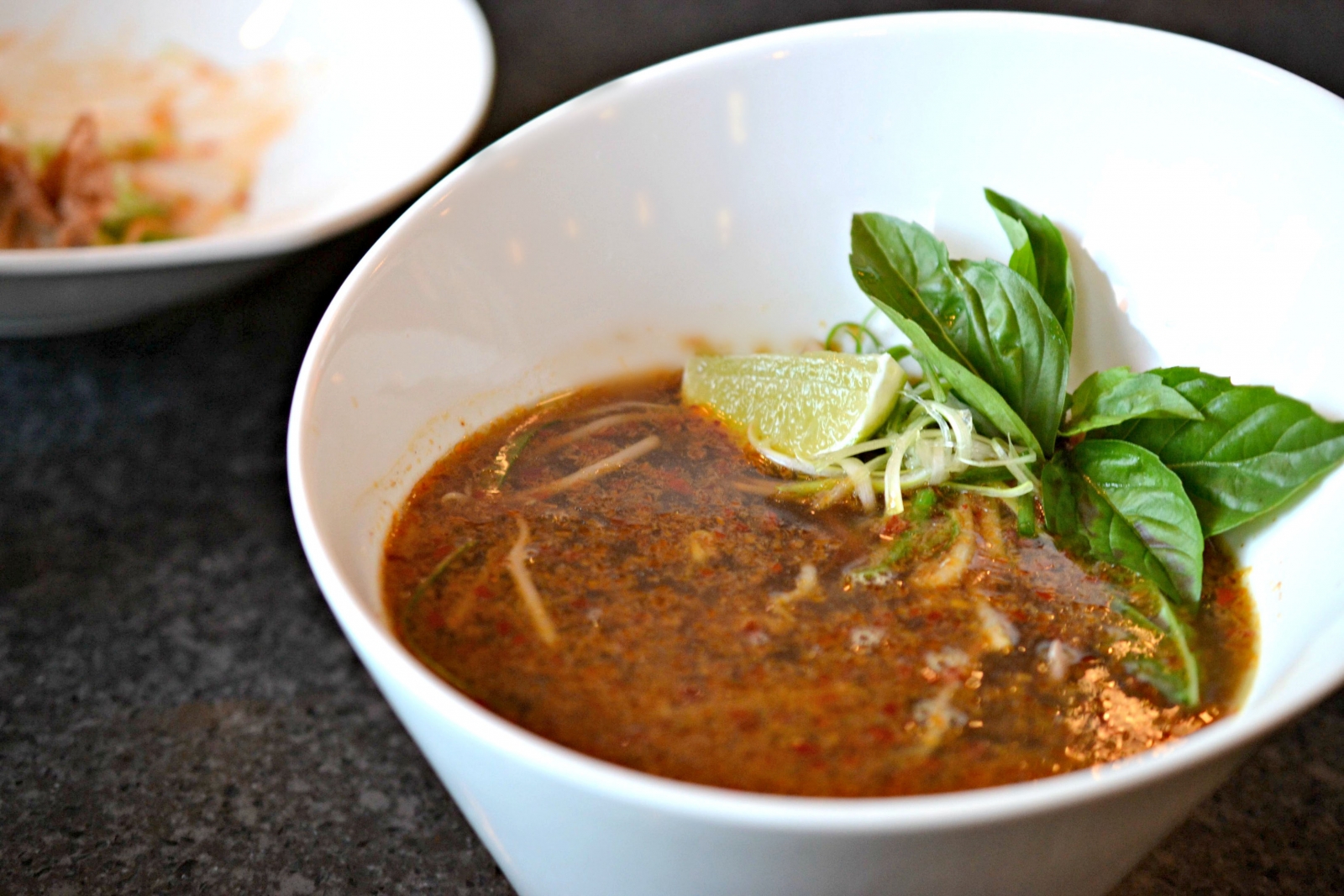 Watercress' version of pho is an excellent take on this classic noodle soup.
Now, it would be sacrilege to talk about a restaurant like this and not mention its pho. This is perhaps the one dish on the entire menu that doesn't see much deviance from the norm (aside from an effort to make a truly outstanding broth). There is a lot more lemongrass in this soup than usual, which makes the broth wildly aromatic. It's the perfect thing to slurp on when it's cold outside. Even without the sliced rare beef or thin noodles, the broth alone is a winner.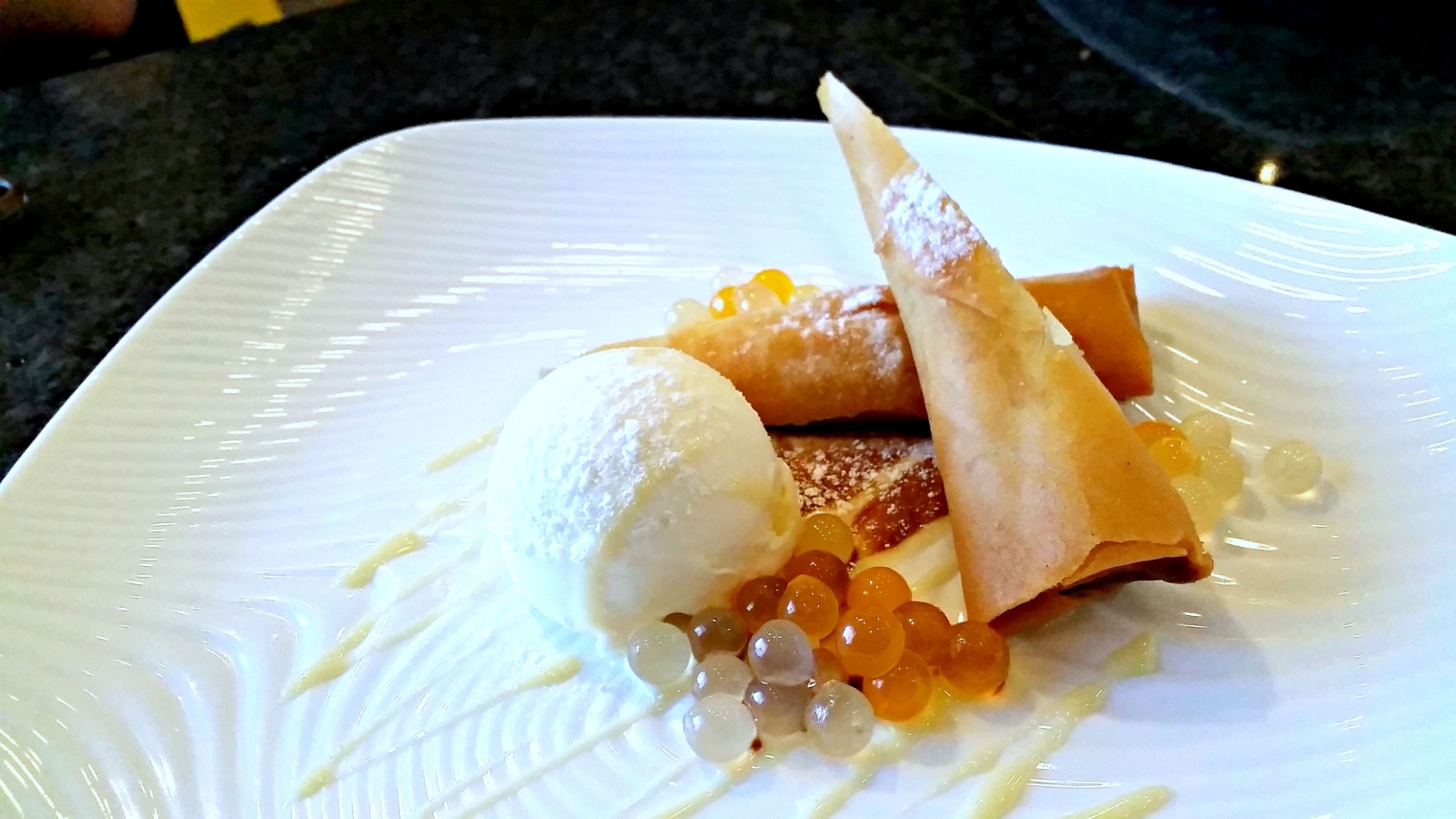 Fried banana spring rolls with ice cream and passionfruit pearls.
Since we're still several months away from swimsuit season, there's probably not much harm in ordering a dessert to share. As such, the fried banana spring roll with vanilla ice cream and passionfruit pearls is a fun way to wrap up the meal.
1322 17 Ave. S.W., 403-455-6222, facebook.com/WatercressExpress