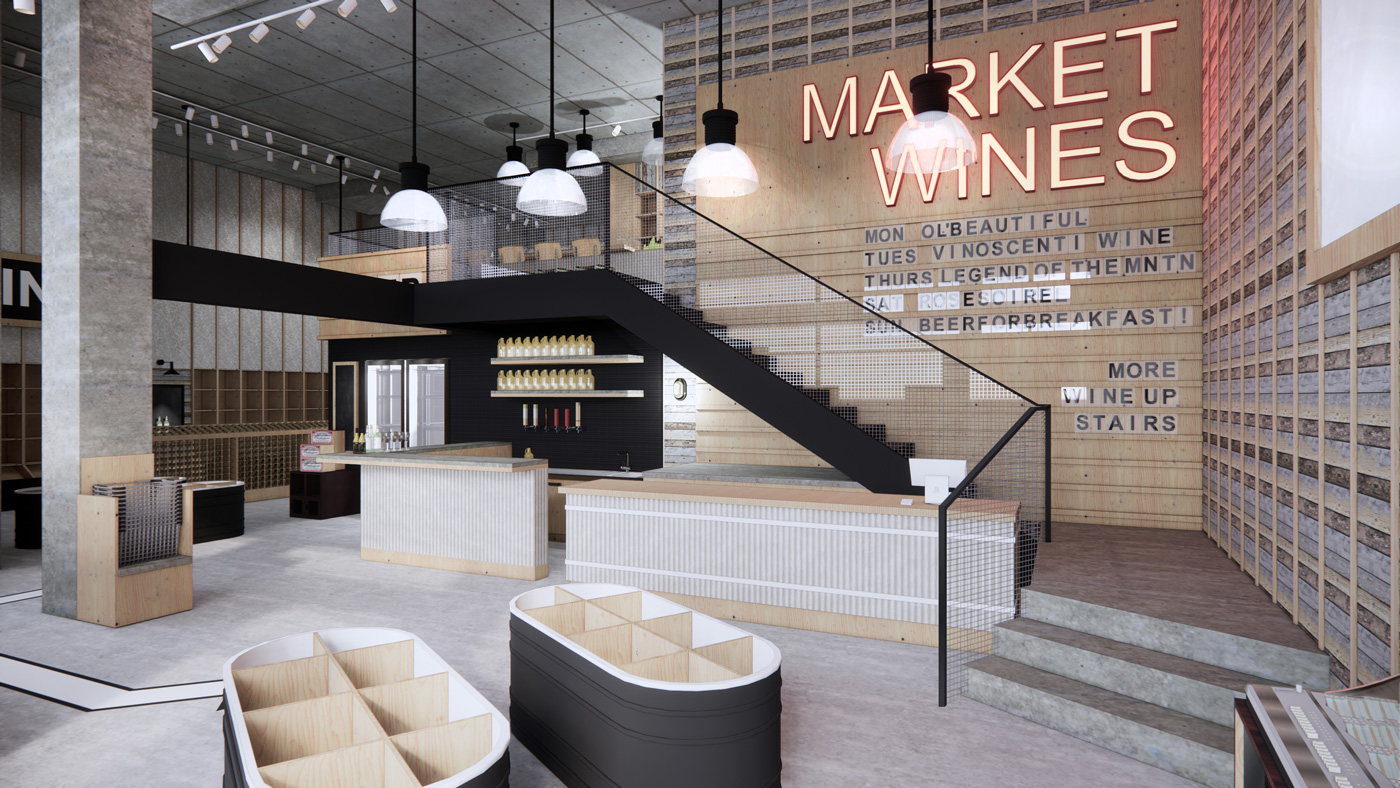 It's been a busy year in Calgary, with at least 85 new restaurants and 37 new stores opening over the course of 2019. But there are still plenty of exciting new openings to come. Here are some of the upcoming local restaurants and stores to keep an eye out for in 2020.
Doughnuts and coffee — need we say more? This new bakery will offer a seasonal selection of a dozen doughnuts flavours that can be enjoyed on the go or inside the shop. Beebop is aiming to open in Mission's Tivoli Theatre building in February, so keep an eye on this space.
2015 4 St. S.W., beebopdoughnut.com
A staple of Calgary's cycling and retail scene for more than six decades, Bow Cycle is opening another location in East Village. Located inside the new M2 building, the store will be perfectly situated for those who want to take advantage of the RiverWalk pathways and nearby cycle tracks. This Bow Cycle location will be selling e-bikes and offering both traditional bikes and e-bikes for rent.
632 Confluence Way. S.W., bowcycle.com
Starting in January, Calgarians will be able to grab a healthy bite for breakfast or lunch at Cafe Alchemist. The downtown cafe focuses on healthy, grab-and-go fare with menu items like quarter confit chicken, Dutch brew coffee, iced teas and more. Order something to go or grab a seat inside the modern cafe, which seats around 30 to 40 people.
850 2 St. S.W., cafealchemist.com
Keep an eye out for this burger restaurant, currently slated to open in March 2020.
If your new year's resolution is to eat healthier, you're in luck. Fork & Salad's new location in West Springs will open its doors on January 1 and will have all the healthy breakfast bowls, salads, wraps and soups you need to start the year off right.
8525 Broadcast Ave. S.W., forkandsalad.com
Calgary's Creative Restaurants Group is adding another restaurant to its portfolio. This new restaurant and beer hall will focus on Canadian cuisine and will have 24 Alberta beers and ciders on tap to wash it all down with. And the fun doesn't end there — guests can also look forward to specials like bottomless Caesars and live music on Sundays. Look for Free House in Kensington in early January.
1153 Kensington Cres. N.W., freehouseyyc.com
With three locations in Edmonton and St. Albert already under its belt, the locally owned Kb & Co will be opening its first Calgary location in February. The plant-based eatery's Beltline location will feature a vegan espresso bar and plenty of tasty fare made without meat, soy, dairy and eggs. Look forward to menu items like oat and hemp seed berry waffles, marinated mushroom avocado toast, falafel mezze salad, coconut BLT sandwiches, pink ginger lemonade smoothies and more.
926 16 Ave. S.W., kbandcompany.com
You may have already visited Market Wines' store at the Calgary Farmers' Market before, and later this spring, you'll also find them in the University District. The wine store's second location will feature family-run wineries making organic, sustainable wines. Beers and spirits will also be available. The new store space was designed by Fort Architecture and will have a tasting room on the store's mezzanine.
4410 University Ave. N.W., marketwines.ca
Chef Darren MacLean, the chef-owner of Shokunin in Mission and finalist on Netflix's The Final Table, is launching a new Japanese restaurant in the East Village's Alt Hotel on January 15. Led by MacLean and chef du cuisine Mitsuru Hara, Nupo will largely focus on fish and plant-based fare, including large-format fish dishes made with a custom dry-aging chamber that is the first of its kind in Canada. There will also be an omakase sushi counter that is available by reservation-only.
624 6 Ave. S.E., instagram.com
Our Daily Brett is getting a new home in 2020. The local market and eatery is moving just a few blocks away into a larger space that will feature more seating and an espresso bar.
Good news, pizza fans: Una Pizza + Wine, the popular Beltline restaurant, will soon have a second location in the West Springs neighbourhood. The new two-level, 80-seat restaurant will feature the same beloved menu (though with more beer options) and will offer delivery and pick-up.The restaurant is currently aiming to open in June 2020.
8529 Broadcast Ave. S.W., unapizzeria.com
Vegan Street, a local plant-based food truck, is taking things to the next level with a brick and mortar restaurant in 2020. The licensed, 75-seat vegan restaurant will be located in the childhood home of George Stanley, the Calgary-born historian who designed the Canadian flag in the 1960s. The menu will feature vegan beer, wine and cocktails, as well as vegan dishes like Baja fish tacos, mac and cheese and burgers. The restaurant is slated to open in January.
1111 7 St. S.W., veganstreeteats.ca
Currently located inside the Calgary Farmers' Market, Yum Bakery will be opening a second location in the Beltline in January. Featuring a bakery on one side and a bistro on the other, the licensed Yum Bistro will offer toast boards, morning glory pancakes and more.
1006 17 Ave. S.W., yum-bakery.com