With just 50 days left until "The Greatest Show on Earth", the Calgary Stampede (July 5 to 14) just announced the 50 new midway foods you can drool over this year.
Also new for 2019 is the "Take a Bite Outta Stampede!" guided food tour. The hour-and-a-half-long tour runs weekdays during the Stampede and costs $79 (this includes your same-day admission to the grounds). Diners will be able to skip the lineups, chat with owners and eat at five food stands or trucks. The portions will be smaller than what you would purchase on your own but larger than bite-size. Wear your stretchy pants.
Here are the new foods for 2019.
Things With Pickles
Dill Pickle Pop from Family Freezed
*made with homemade pickle brine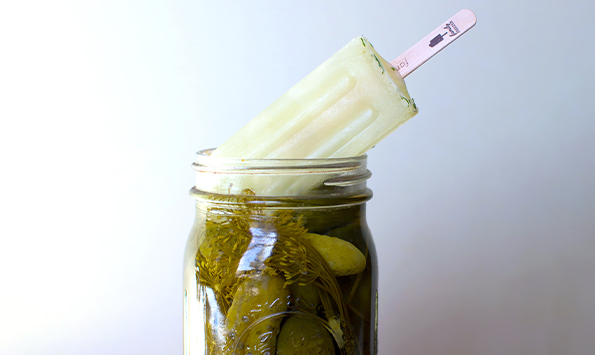 Pickle Cotton Candy from A Sweet Mind Candy Co.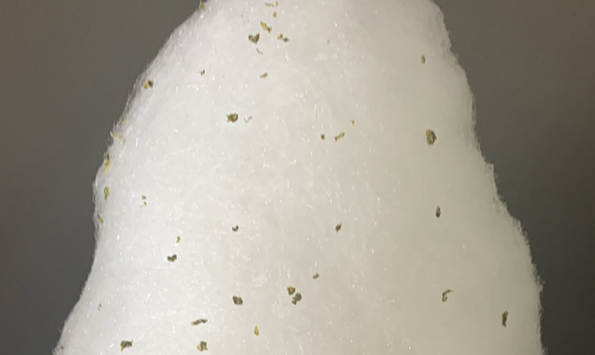 The Snickle Dog from Big CoCo's Corndogs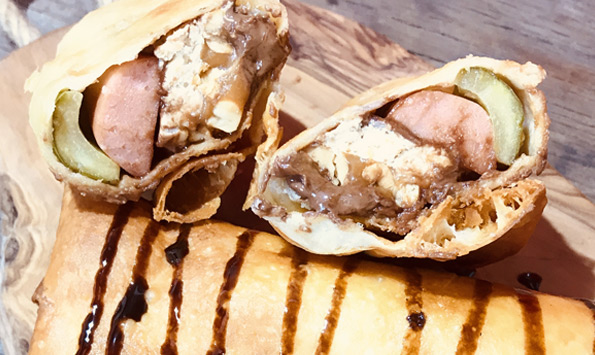 Pickle Ice Cream from So Cute Ice Cream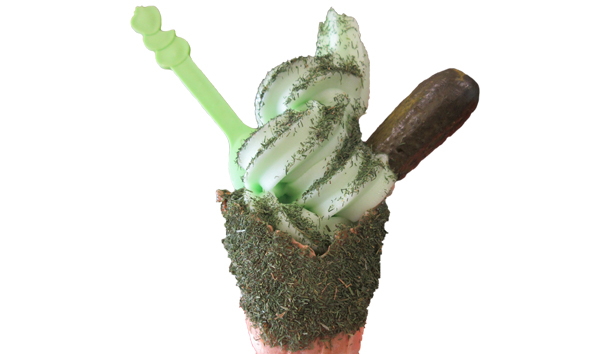 What are you most excited to try?
Ice Cream (Without Pickles)
Butter Beer Ice Cream from Summerland Soft Serve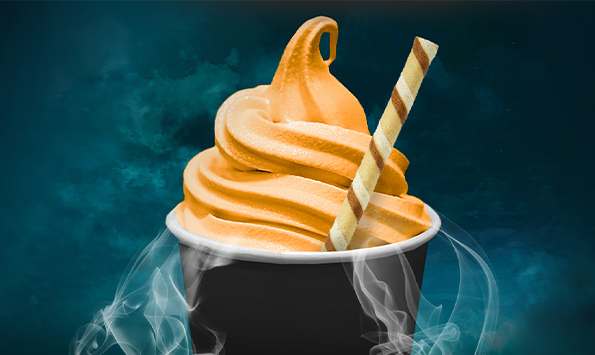 Chocolate Chip Doughnut from Family Dough
*Not technically ice cream, but frozen cookie dough is just as good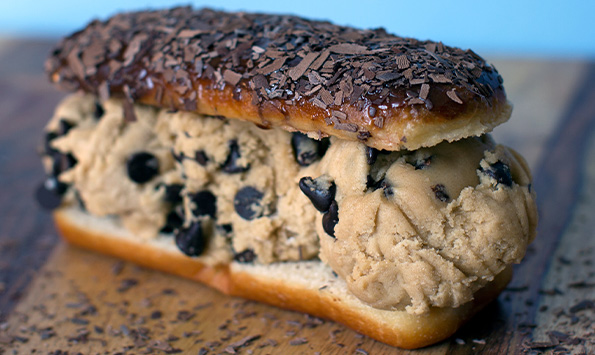 Gold Ice Cream from The Praguery
*It's a chimney cake covered in 24-karat gold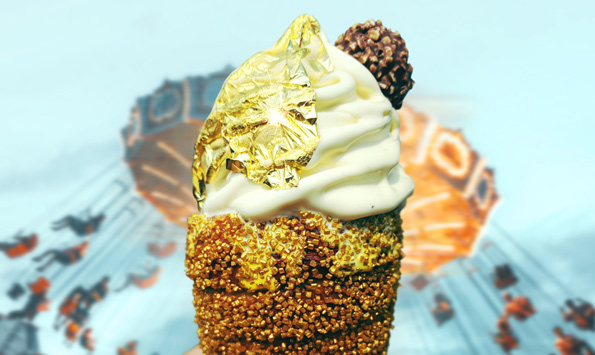 Deep-fried Ice Pop from Family Freezed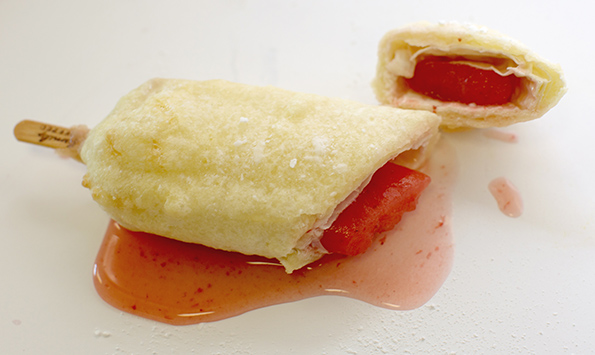 Mochi from Monster Cones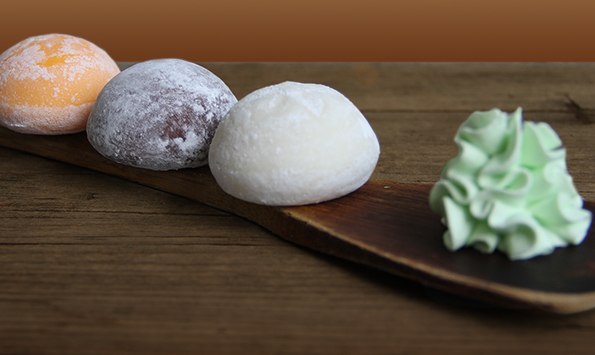 Monster Bug Bowl from Monster Cones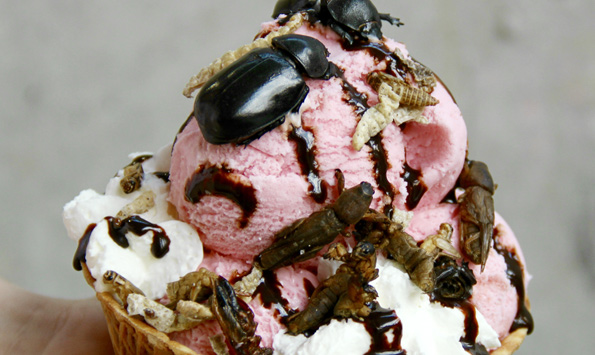 Hot Dog Foods
Flamin' Hot Cheetos Corn Dog from Big Coco's Corndogs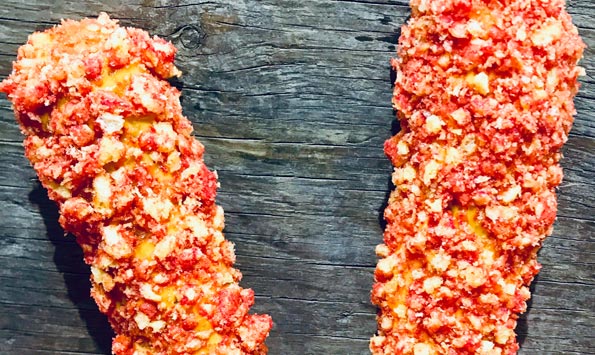 Cheesy Ramen Dog from Sweet Dogs & Burgers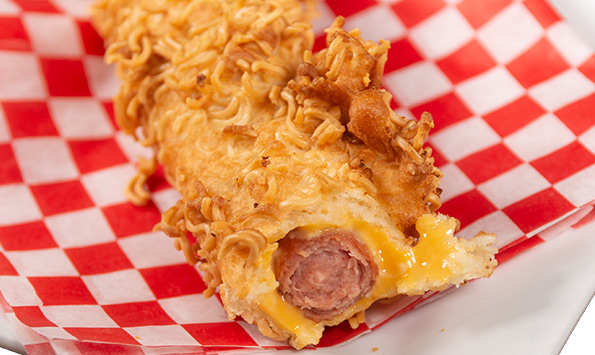 King Spammy from Super Footlong Hot Dogs
*Yes, that's Spam.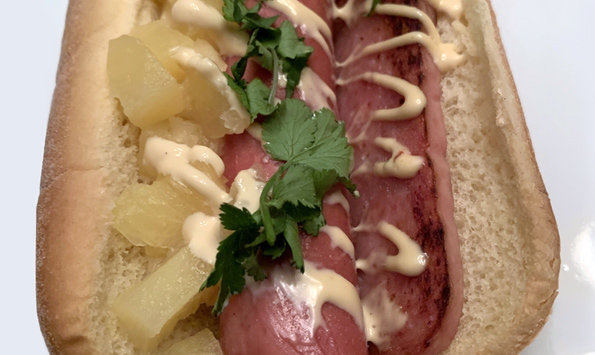 Tokyo Street Dog from Super Footlong Hot Dogs
*A hot dog coated in tempura batter, topped with Japanese mayo, teriyaki sauce and seaweed strips on an octopus ink bun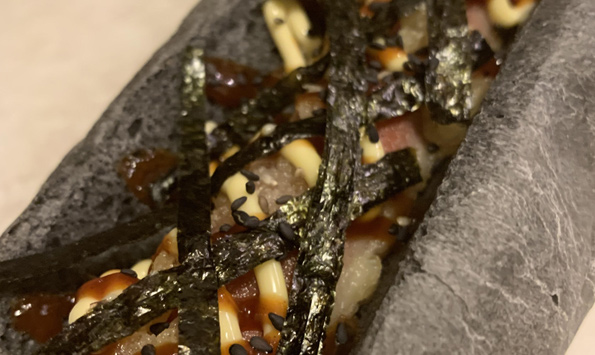 Mini Doughnuts
Cinnamon Bun Mini Doughnuts from Artisan Mini Donuts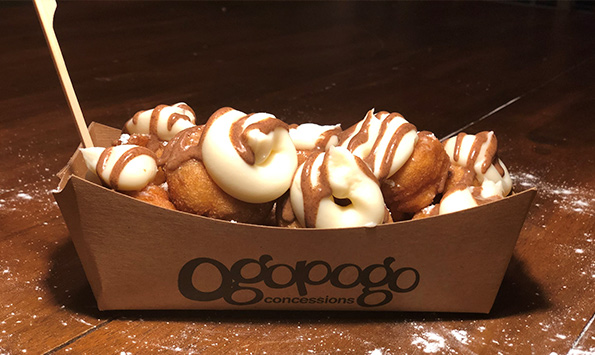 Cotton Candy Mini Doughnuts from Mini O's Mini Donuts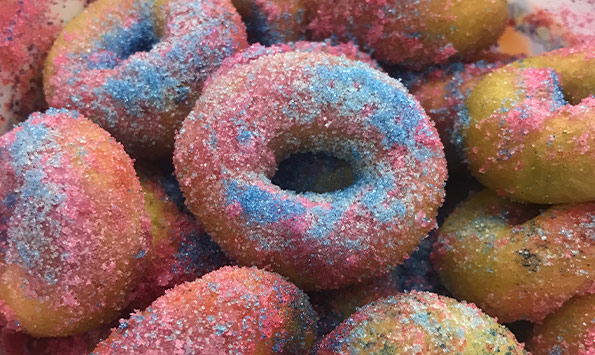 White Chocolate Cheesecake Mini Doughnuts from Mini Donut Factory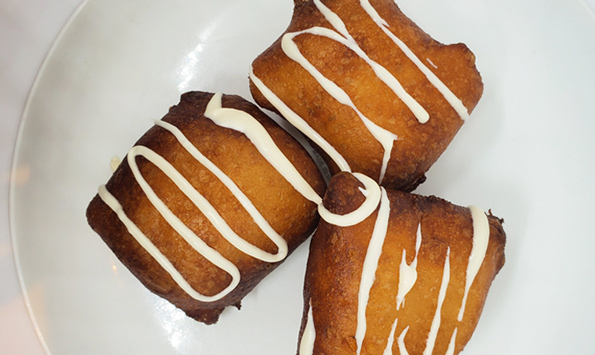 Cereal Sugar Mini Doughnuts from Cin City Donuts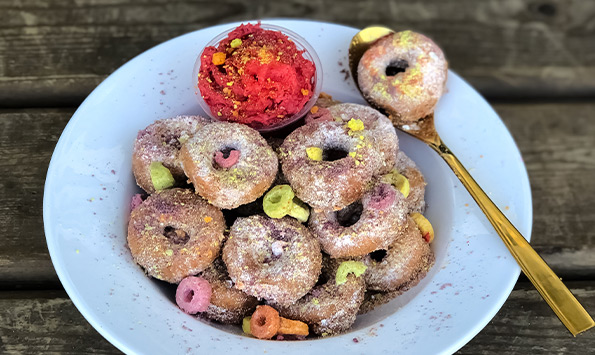 What are you most excited to try?
More Sugar
Churro Cone from I love Churros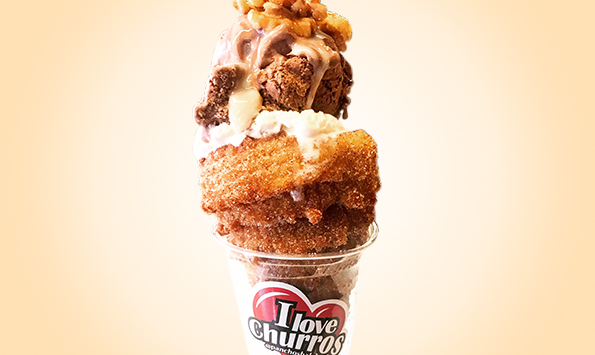 Rainbow Oreos from Funnel Cake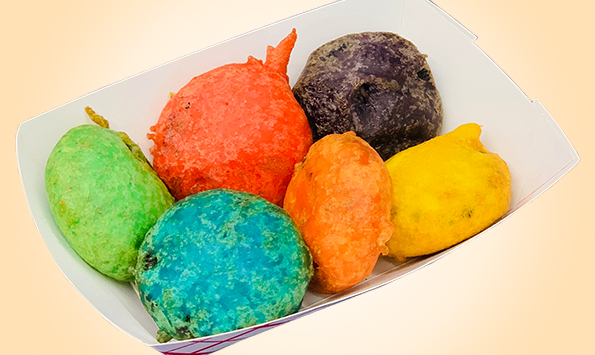 Deep-fried Chocolate Swirl Cheesecake on a Stick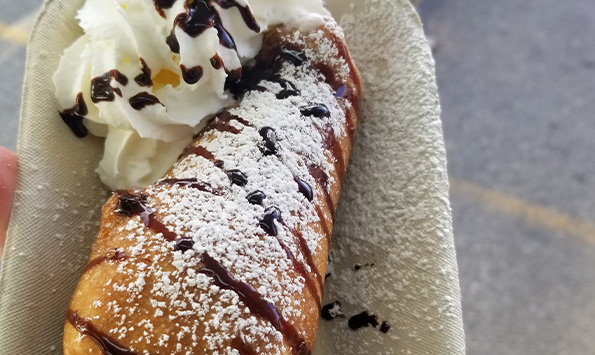 Deep-fried Twizzlers from Deep Fried Sweets Too!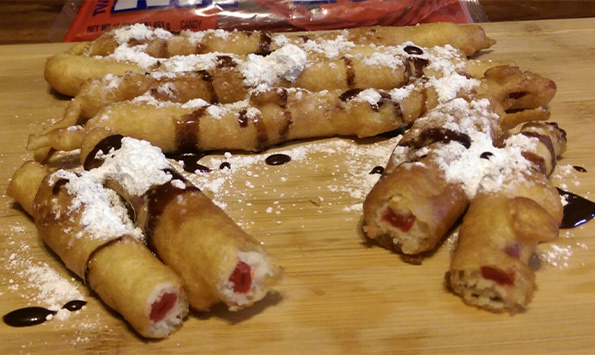 Asian-inspired
Deep-fried Chicken Skins from Asian BBQ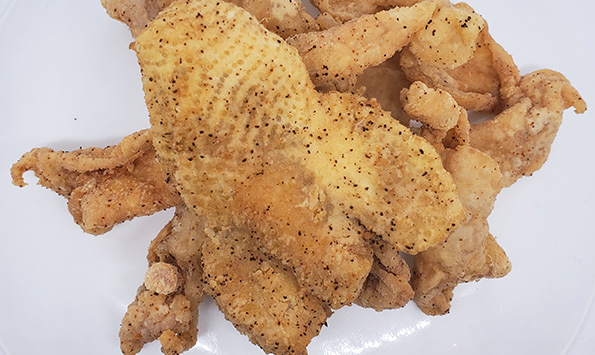 BBQ Chicken Hearts on a Stick from Asian BBQ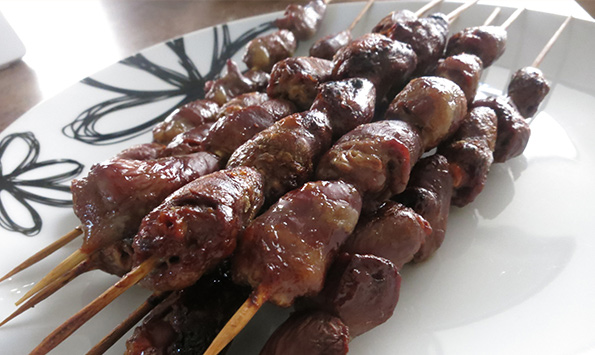 The Chana Tator Tots from Wiggle Chips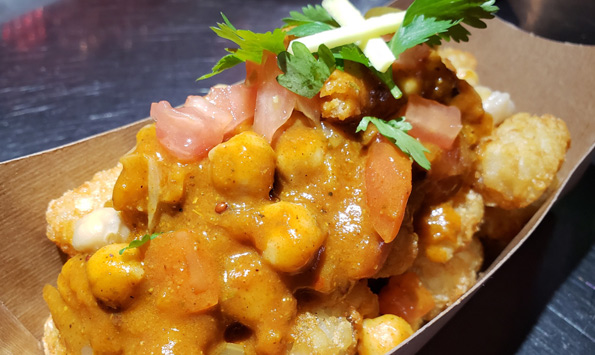 Devils Ramen from Noodle Bar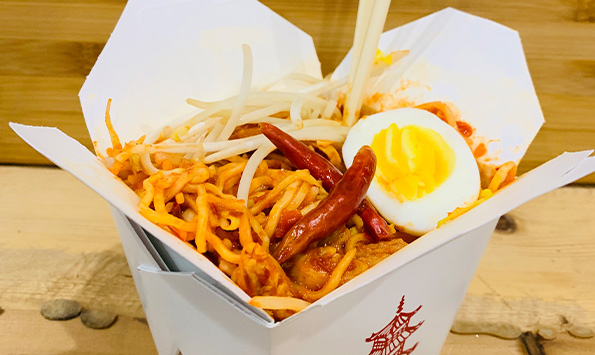 Curry Wurst from The Bratwurst Haus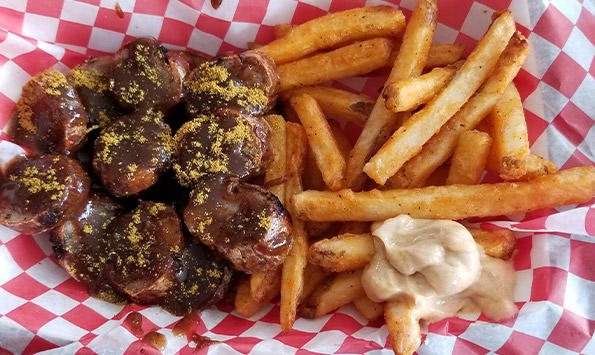 What are you most excited to try?
Tacos
Smoked Turkey Taco from Twisted Mexican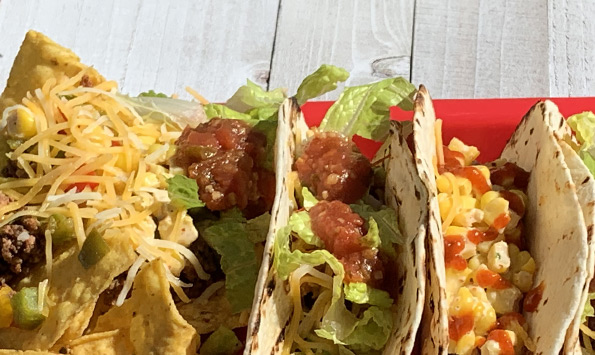 Tipsy Tacos from Tikka n' Tequila
*Tacos infused with tequila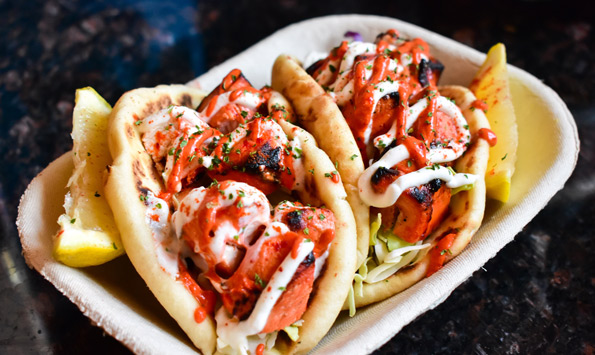 Italian Taco from Crazy Italian
*A chicken parmesan cutlet shell filled with fettuccine, cheese, marinara and a one-pound meatball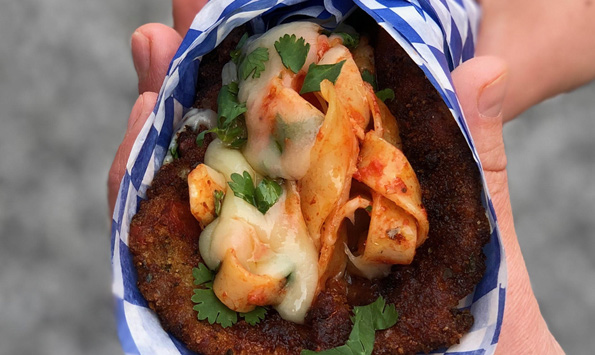 Cotton Candy Taco from Candy Time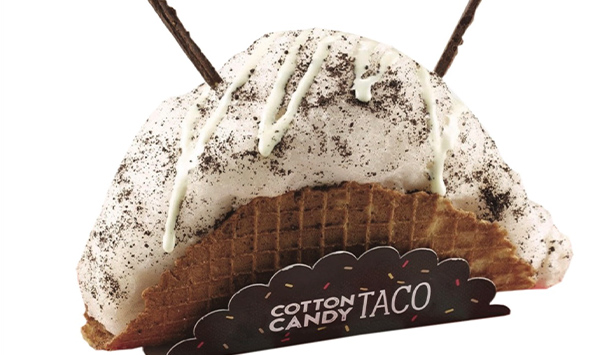 Seafood
Creamy Truffle Lobster Dumplings from Dumpling Hero
*This dish is $25 but it comes with a lobster tail and the dumplings also have lobster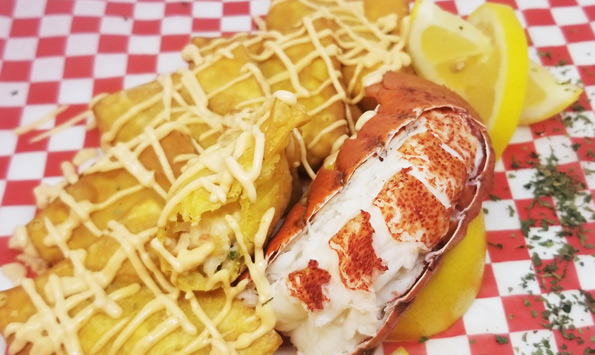 Octo Leg from Lobster Boilers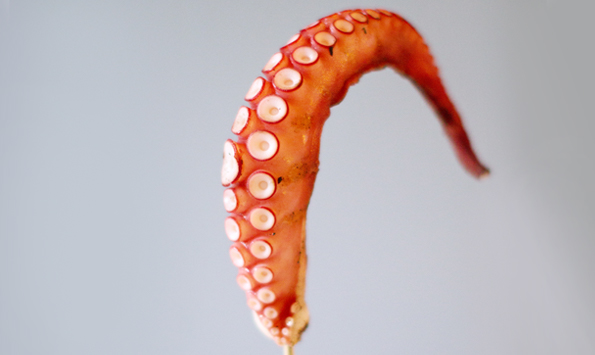 Octo Lolly from Lobster Boilers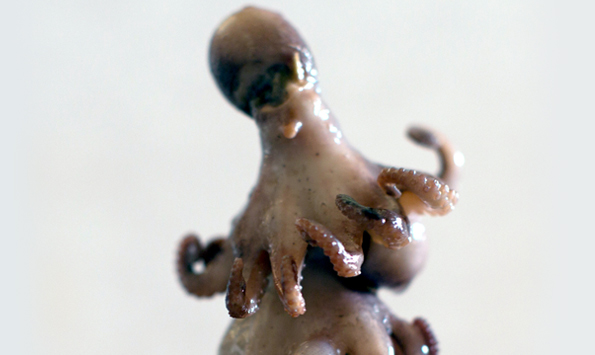 Flamin' Frog Legs from The Happy Fish
*They're coated in Flamin' Hot Cheetos but aren't as spicy as you would expect due to an added sweet sauce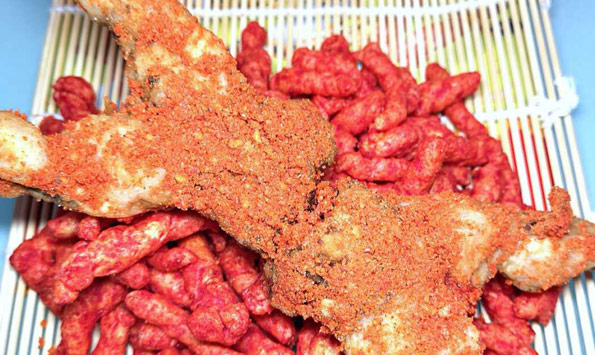 Pizza and Perogies
Cherry Bomb Pizza from Pizza 73
*Sriracha and garlic sauce, pepperoni, bacon, and maraschino cherries topped with Shock Rocks popping candy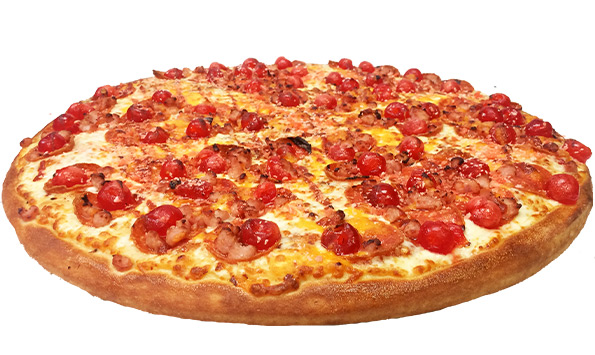 Bucking Hot Perogies from Perogy Boyz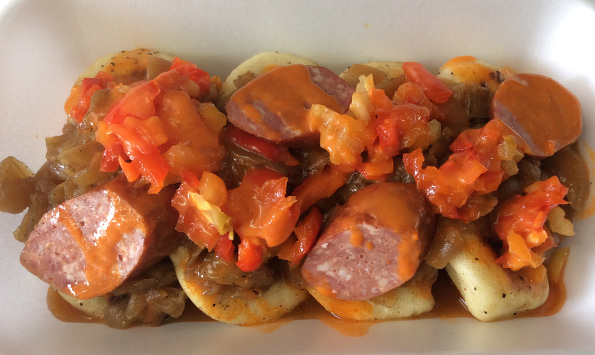 Funnel Cake Pizza from Pennsylvania Dutch Funnel Cakes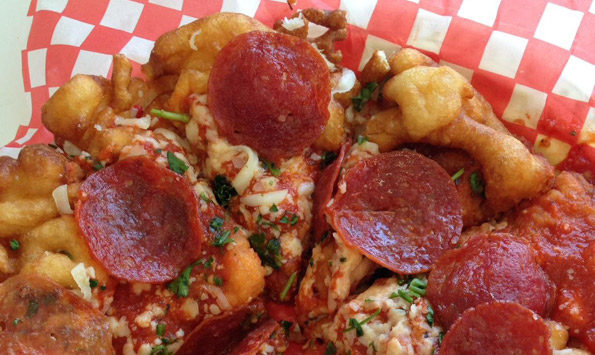 Pizza Perogies from International Perogies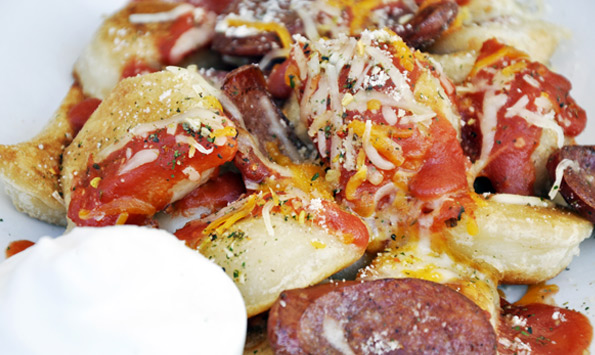 More Meat and Potatoes
Bacon Onion Rings on a Stick from Colossal Onion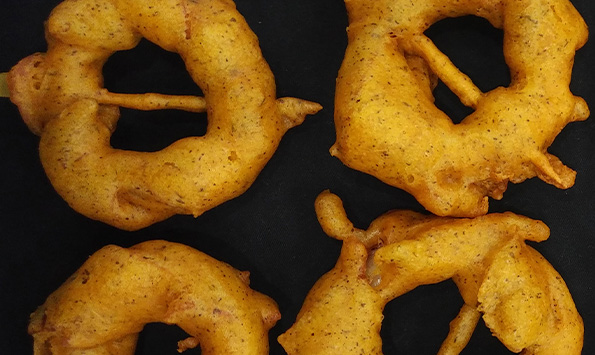 Bacon Pancake Dipper from Bacon Pancake House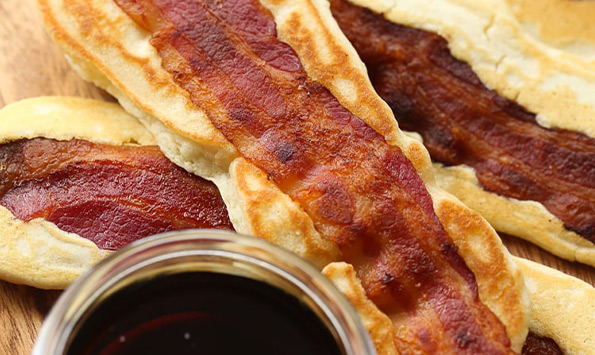 Garlic Parmesan Freakk Fries from Freakk Fries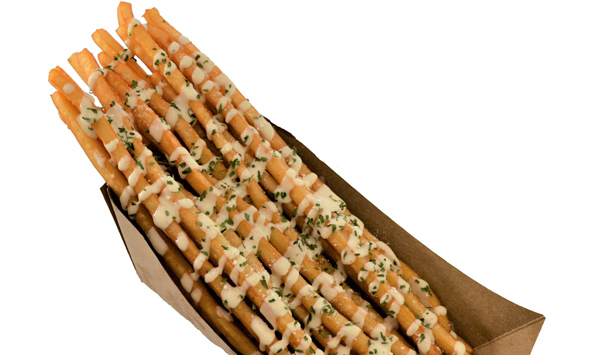 The Hangover Cure Arepa from Arepa Boss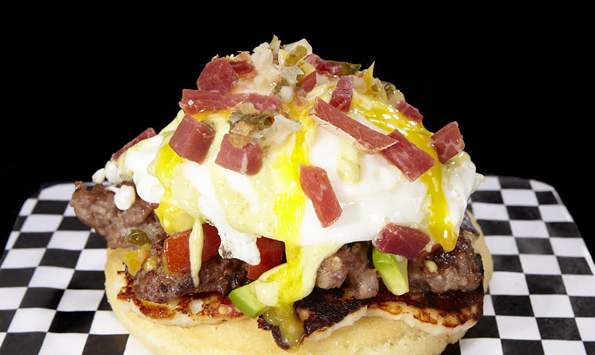 Wild Boar Bacon Elk Burger from The Bratwurst Haus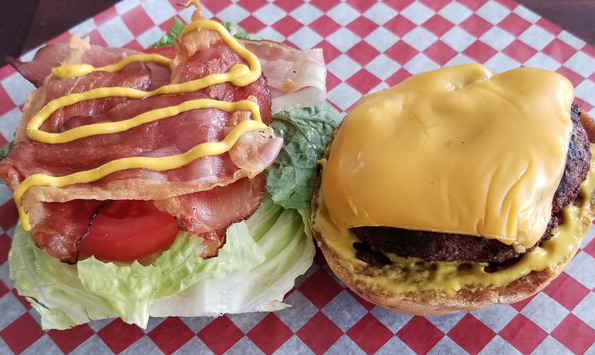 Sort of Healthy
Granny's Apple Pie Smoothie from Smoothie Shoppe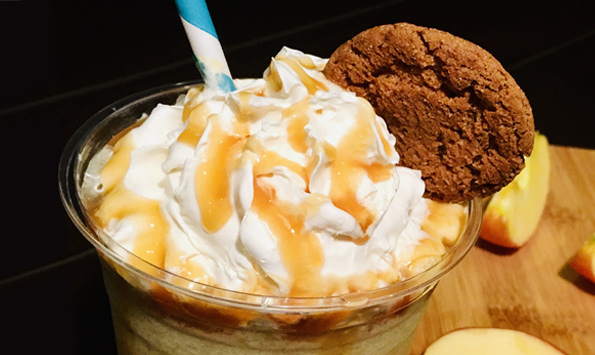 Beyond Meat Pizza from Avatara Pizza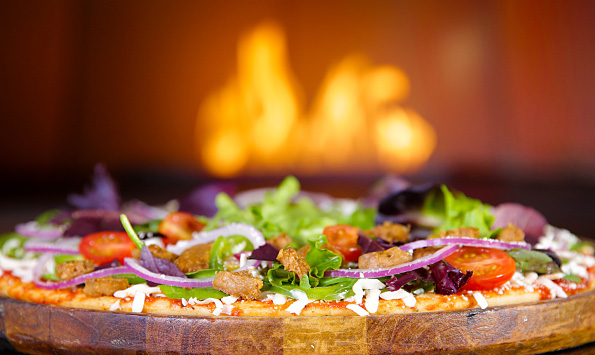 Rose Lemonade from Family Squeezed Lemonade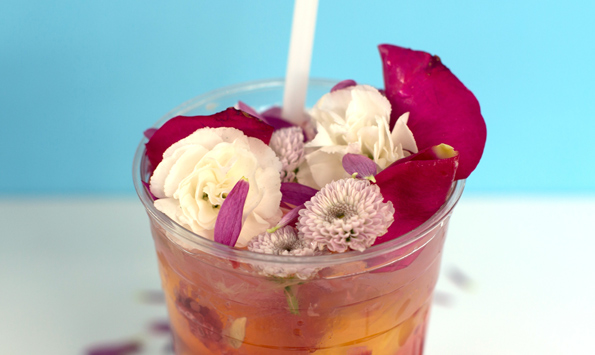 Deep-fried Artichoke Hearts from Mr. Vegetable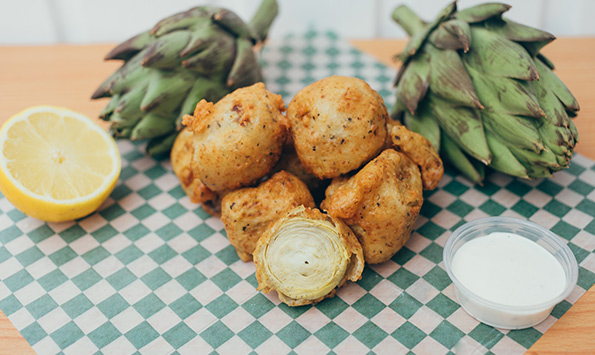 Veggie Corndog from Mr. Vegetable