Our Daily Brett Opens in Bankview
A boutique food shop opens in Bankview offering gourmet grocery items, fresh baking and prepared foods like soups, sandwiches and mains
By Dan Clapson
Our Daily Brett, Calgary's newest gourmet food shop is open for business on 14th Street S.W.
Neighbourhood shops and convenience stores are always handy because, well, they are convenient. It's nice to know you can pop in and pick up a litre of milk or a stick of butter but you rarely think of these stores as emphasizing quality. That's why a store like Our Daily Brett is such a welcome addition to Bankview.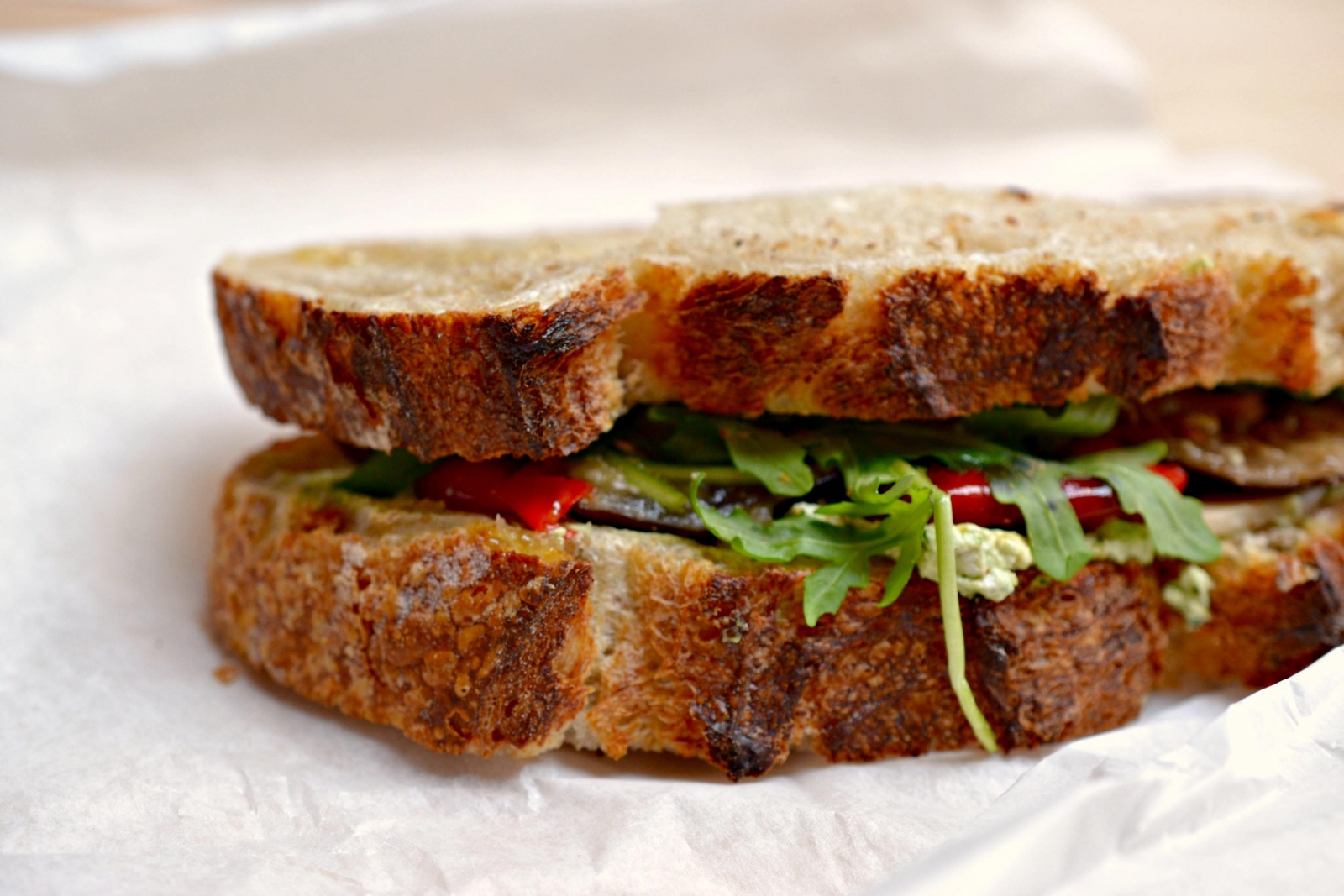 Sandwich with sliced tenderloin with chimichurri, roasted veggies, chevre and cashew pesto.
Named after chef/owner and caterer Brett McDermott, the sign and massive graphic on the exterior of the building proclaims, "Good, honest food." The shop's interior is small, but feels quite open with its bright white paint job and light wood accents. The huge built-in shelving unit that runs along the majority of the south wall holds all sorts of gourmet food items like Brett-branded coffee beans (as well as some coffee paraphernalia for any of your coffee nerds out there), syrups, cookbooks and Walter caesar mix, an interesting all-natural take on the regular Clamato. It's definitely worth a try if you haven't tasted it yet.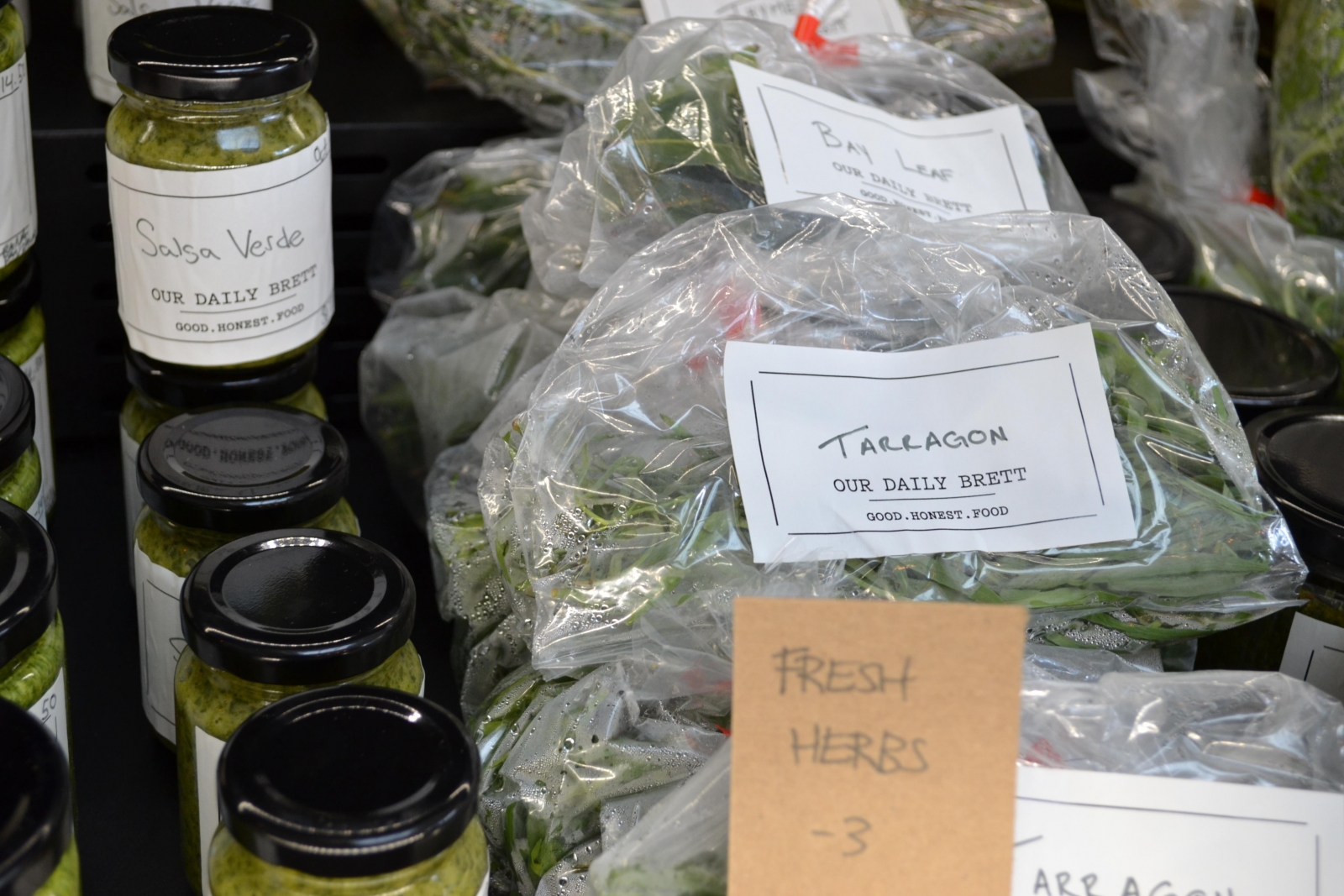 Our Daily Brett focuses on freshness, including fresh herbs and house-made salsa verde.
Making good quality food here is obviously a big focus – the eggs are packaged fresh from local farms and the variety of meats you'll find in the coolers at Brett's are all organic. No matter what shelf or cooler you're peeking into, almost everything in this boutique shop is made in-house. The fresh baking, small jars of house-made salsa verde and pestos, as well as bags of fresh herbs and greens are great for anyone looking to prepare a meal at home, but want a few accents to kick things up a notch.
If you're just coming by for a quick bite, there's a line-up for sandwiches made daily for lunch. What's inside changes weekly, but when I recently popped in, there was house-made porchetta, sliced tenderloin with chimichurri and roasted veggies with chevre and a cashew pesto all up for grabs. Then there's a nice mix of prepared mains, soups and sides that can make for an easy dinner at home.
By day, the harvest table in the middle of the space houses various kitchen decor items and knick knacks, but if you're looking for something unique to do with your friends in the evening, Our Daily Brett will clear it off, offering the establishment for custom, private dining experiences. As well, the shop is in the process of setting up its meal delivery system where customers can get artisan meals dropped off right at their doors. Sounds pretty good to me. Welcome to the neighbourhood, Brett.
(2509 14 St. S.W., 403-457-0422, ourdailybrett.com, @ourdailybrett)