Ryen Hodgson's Tips On Creating Pancake Art
Shrove Tuesday falls on February 17 this year. To celebrate, make elaborate pancakes.
By Andrew Guilbert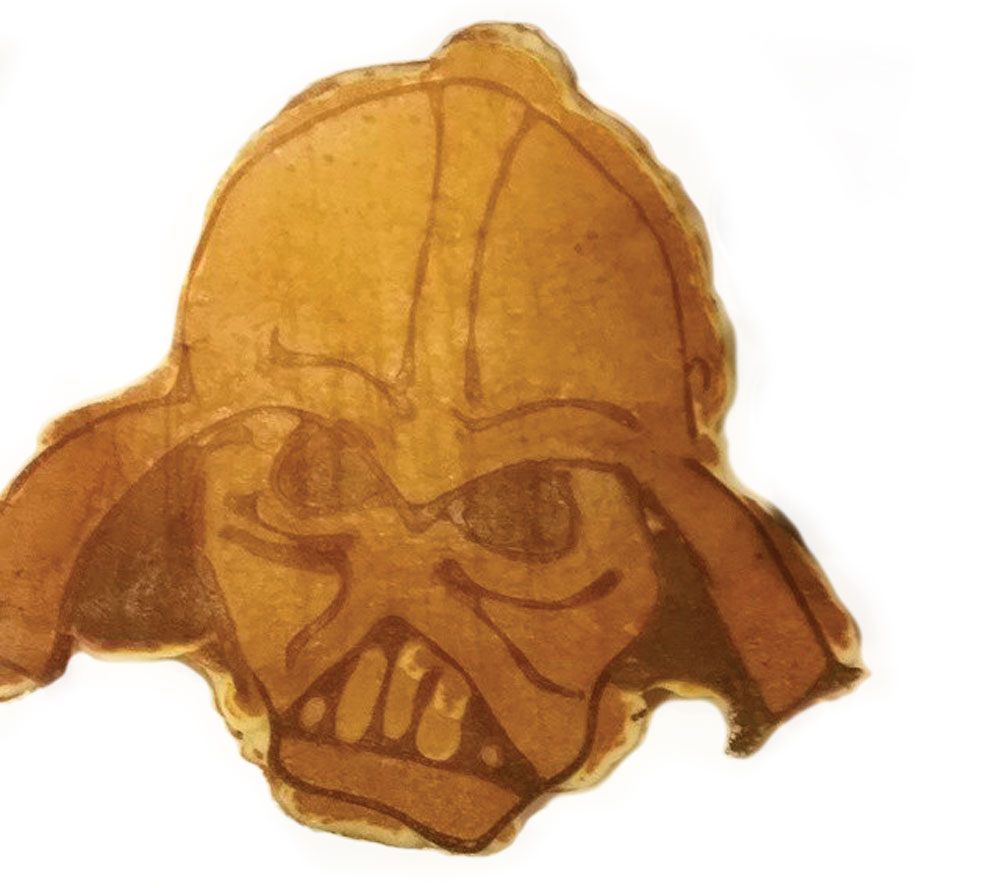 For more than 14 years, Ryen Hodgson has been creating elaborate pancake art, like rockets, goaltenders and movie characters, for patrons of the Belmont Diner in Marda Loop.
Follow the recipe
He says the first step to painting with pancakes is getting the right batter, which means a mix of egg, flour, baking powder and buttermilk.
"Buttermilk makes a better looking pancake; it makes it turn out nice and golden, as opposed to something that's too dark and looks almost burnt," he says.
Don't get discouraged
Hodgson started out making three-circle Mickey Mouse pancakes like everyone else. "Initially, I'd just pour the batter out of a jug," says Hodgson. "The pancakes were pretty sketchy."
Find the right tools
The trick to creating great pancake art, he says, is using squeeze bottles to pour the batter, which allow him to form an outline and create more delicate features. For a layering effect, he makes the darker sections of his pancakes first, and then progressively adds lighter elements so that they cook differently.
Start out simple
He recommends simple starter shapes like butterflies and ladybugs for beginners, but, for the really out-there stuff, like Darth Vader, for example, it may be best to pay Hodgson a visit. "Anything you can think of, I can do," he says