A trip to the northeast neighbourhood of Temple is worthwhile for any one of the sandwiches on the menu, which runs the gamut of steak to smoked meat and even chicken stir-fry. Go all out with the "big king sub," a meaty monster with steak, pepperoni and capicollo.
7196 Temple Dr. N.E., 403-293-5809, alberta-king-of-subs.com
Even meat lovers will find themselves daydreaming about this vegan sandwich, with its mix of marinated eggplant, pickled red onions, crispy cucumber, juicy tomato and slatherings of hummus and red-pepper avjar on fresh ciabatta bread.
222 7 St. S.W., 403-454-0308, alforno.ca
The unexpected addition of kale in a lemony dressing cuts the richness of the breaded chicken, tomato sauce and provolone.
725 17 Ave. S.W., 403-455-7255, alumnisandwiches.com
Banh Mi Thi Thi's Chicken-Beef Combo
Plan ahead, because during lunch there will be a line out the door. It's a testament to the super-flavourful subs this little counter in Chinatown has been dishing out for decades. While you could go for chicken or beef, you can get the best of both worlds with the combination sub.
209 1 St. S.E., 403-265-5452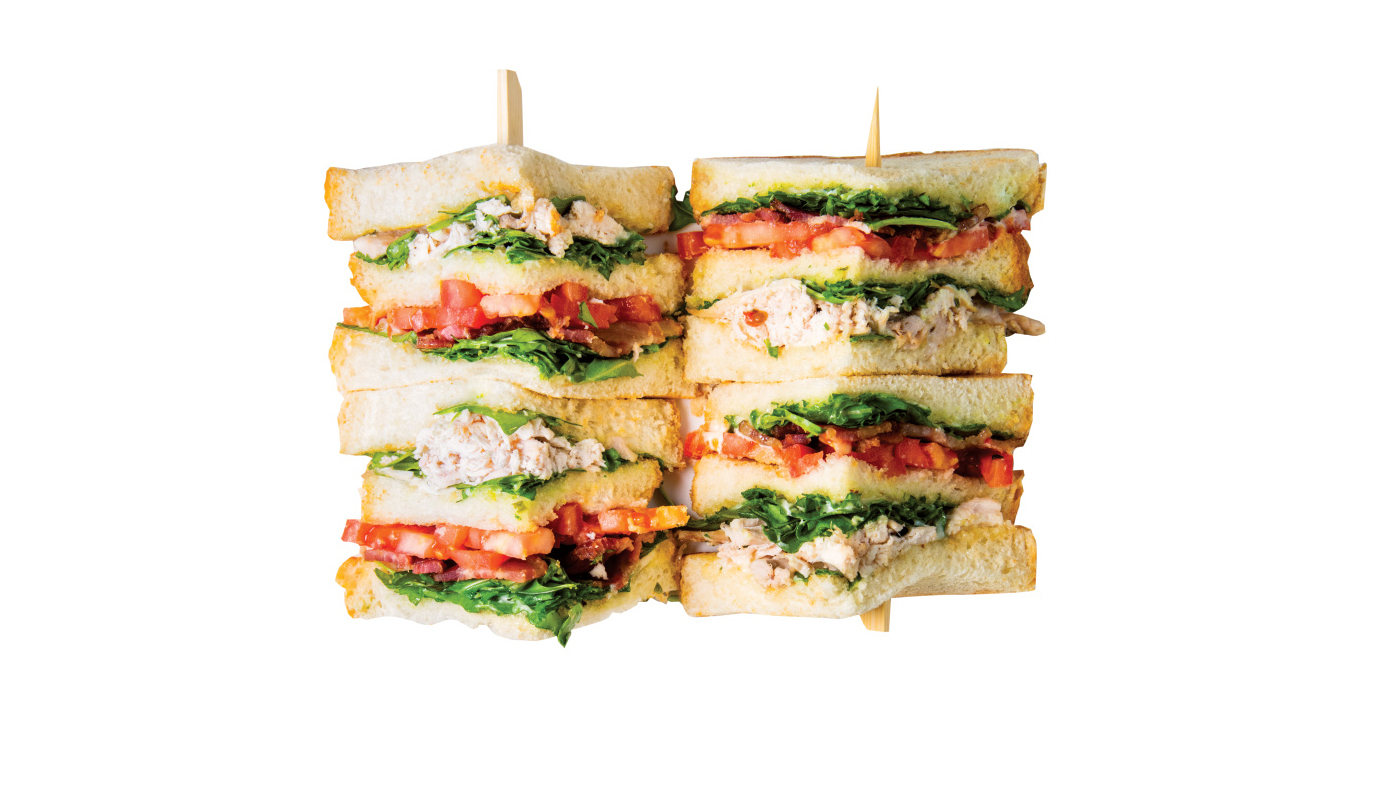 You can't have a diner and not have a clubhouse. The Beltliner foregoes cold cuts for slices of freshly roasted chicken and tops it with a bright lemon-chive aioli.
243 12 Ave. S.W., 587-955-1555, thebeltliner.com
Come for the cocktails, stay for the playful plant-based take on a BLT. Smoky eggplant takes the place of bacon for this signature sandwich, which gets rounded out with cashew cheese, mixed greens and, of course, tomato.
813 1 Ave. N.E., 403-454-5808, cannibale.ca
At Charcut it's always worth it to hear the daily sandwich special — especially because it comes with that bag of warm cookies to-go. But you can never go wrong with the prime rib sandwich with its pile of shaved Alberta beef, tangy Brassica mustard and white cheddar.
101, 899 Centre St. S.W., 403-984-2180, charcut.com
All the sandwiches at Empire are worth the trip, but "Señor Torta" is muy bueno. Chorizo-like longanisa and buttery Manchego get spiced up with hot sauce, then cooled with creamy avocado and lemon aioli. On the menu it's a lettuce wrap, but you can get it on a bun by special request.
8409 Elbow Dr. S.W., 403-244-0570, empireprovisions.com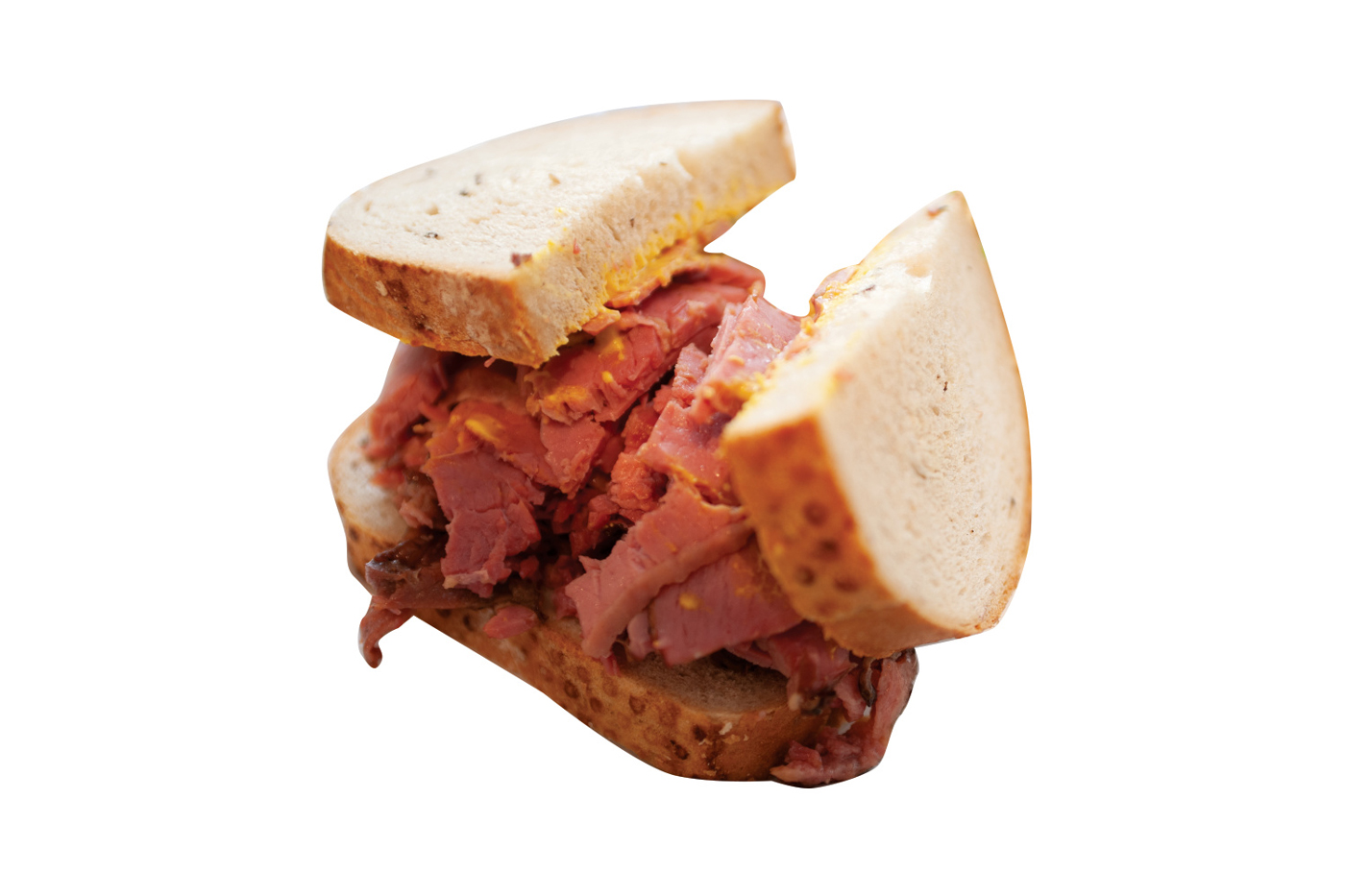 If you're going to visit a "mostly traditional" deli, you should opt for a classic like a Reuben. Grumans does it right, with a stack of smoked meat, Swiss cheese, Russian dressing and sauerkraut between two slices of caraway rye.
230 11 Ave. S.W., 403-261-9003 and 5103 Elbow Dr. S.W., 403-452-6561, grumans.ca
If you're up early(ish), opt for this bunwich jammed with a fried egg, cheddar, bacon and avocado and topped with a refreshing combination of spinach, tomato and pickled eggplant.
827 10 Ave. S.W., 403-261-9759, plus two other locations, holygrill.ca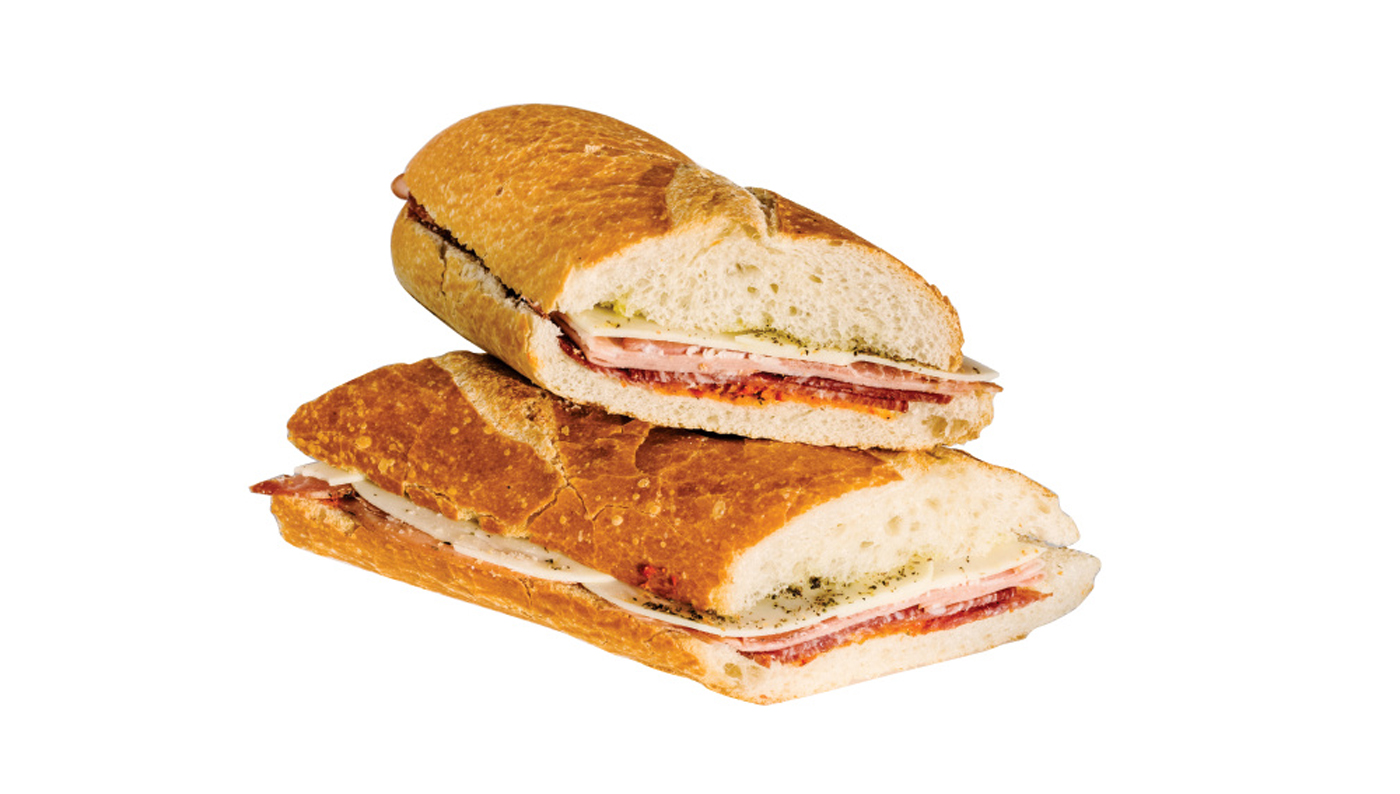 Trust that one of the best Italian markets in the city is going to have a great Italian sandwich. The panini — available in hot or mild — comes piled high with salami, mortadella and capicollo and includes a swipe of red-pepper sauce, some olive oil and oregano.
9919 Fairmount Dr. S.E., 403-238-4869, italiancentre.ca
Joycee's Caribbean Foods' Doubles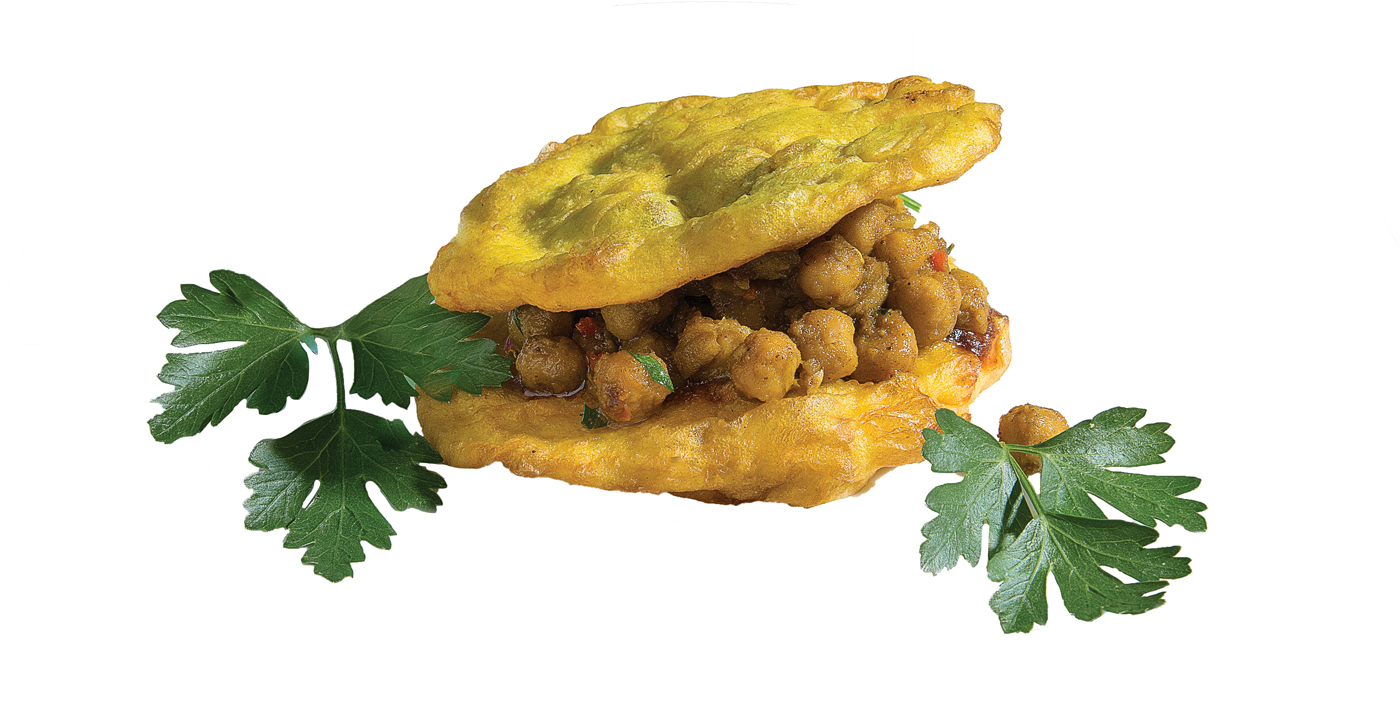 The bread is fried and the chickpeas sandwiched in between are flavourful with curry, a little tamarind chutney and some cilantro. It's no wonder these sandwiches, called "doubles," are such an indispensable street food. Grab them fresh from this enduring (and endearing) Caribbean hub in Bridgeland.
630 1 Ave. N.E., 403-234-9940
Sausage and cheese served up hot on a bun. Sometimes, simplicity is best and that's why the "Keith's Special," featuring house-made barbecued pork sausage with melted cheddar and mozzarella, is an eternal favourite.
6100 Macleod Tr. S.W., 403-252-5100, keithsdeli.com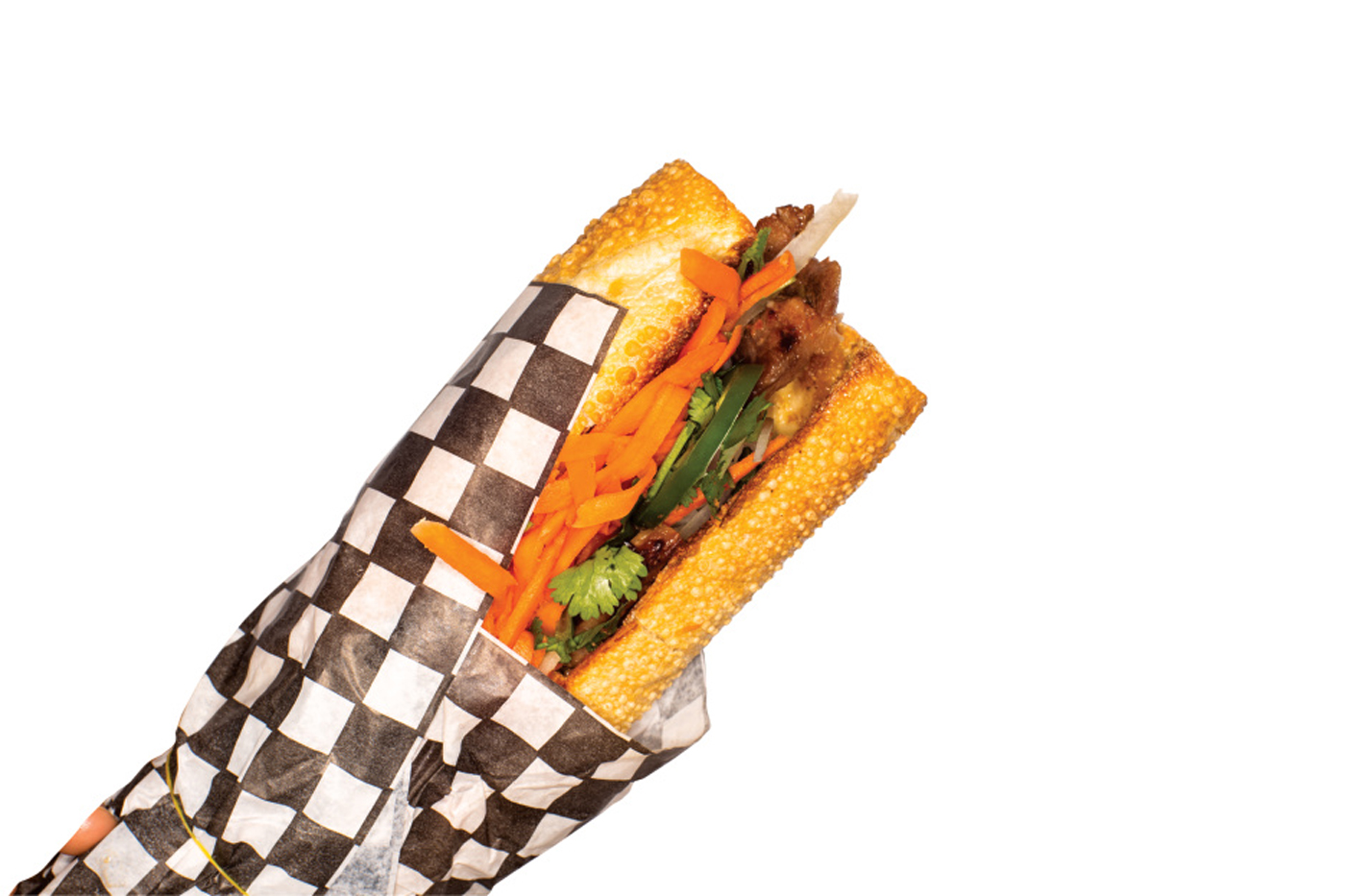 Step aside satay, the Korean barbecue pork sub at this stalwart shop is the one to order. Korean spices give the sub great flavour, while all the usual Viet-style fixings elevate it to sandwich greatness.
626 17 Ave. S.W., 403-228-2380, kimanhvietnamese.com
A good sandwich is greater than the sum of its parts, but in the case of the open-face breakfast toast from Ten Foot Henry's grab-and-go shop, the parts — soft-boiled egg, tomato, Manchego, frisée, smoked aioli, bacon vinaigrette, and Sidewalk sourdough — are impressive in their own right.
1209 1 St. S.W., 403-475-5537, tenfoothenry.com
Few sandwiches are more decadent than a croque monsieur, what with the combination of ham, Gruyère and béchamel, toasted until melty and hot. Up the ante and make yours a "madame" with the addition of a sous vide egg.
1333 1 St. S.E., 403-261-1092, manuellatruwe.com
A trip to this little restaurant counter in the Beltline is ultimately about the smoked meat. Myhre's sandwiches are made in three sizes and come with a pickle, coleslaw and your choice of mustard (go for the house blend, you won't regret it).
1411 11 St. S.W., 403-244-6602, myhresdeli.com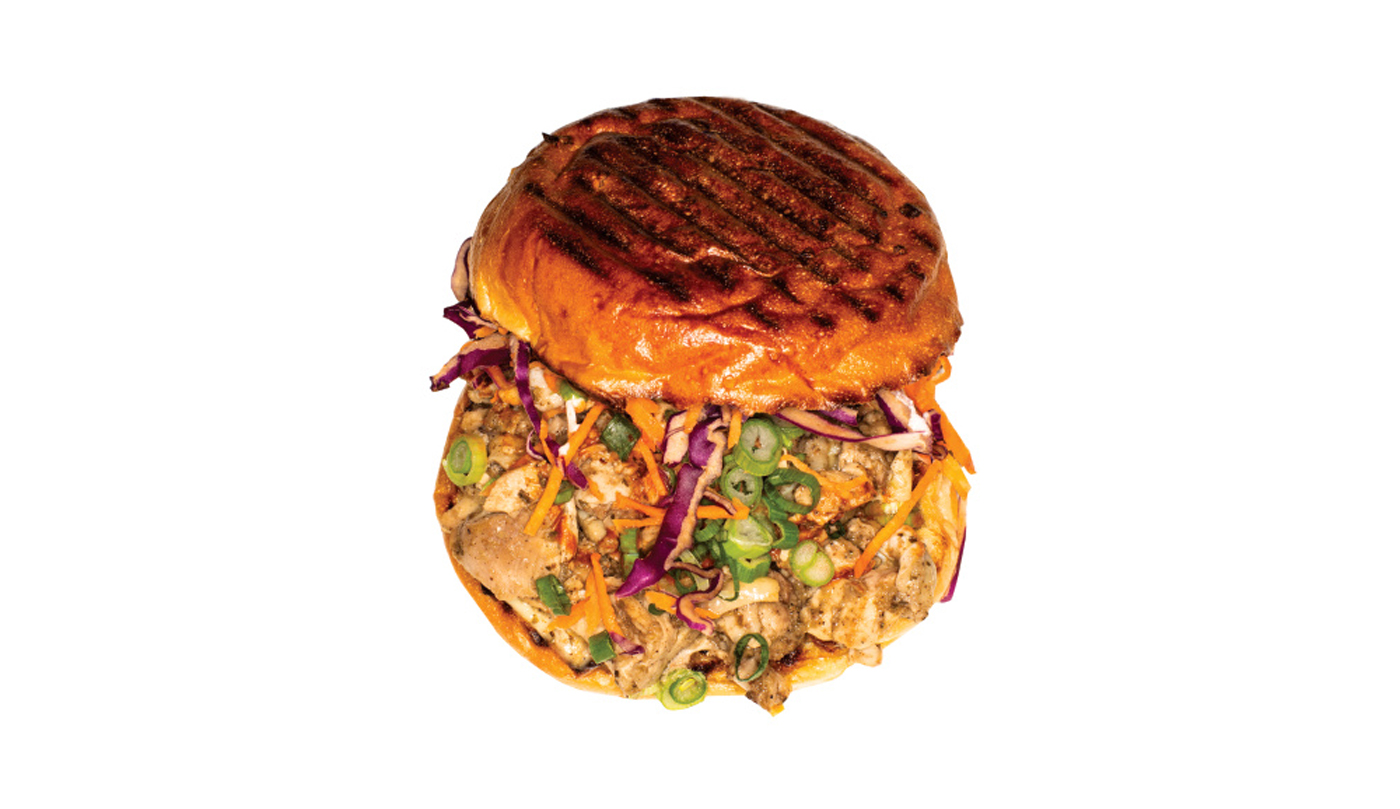 Since ODB moved to its bigger location, there's more room to enjoy all their sandwiches, including this comforting take on a Caribbean classic that's topped with shredded carrot and cabbage and tucked into a soft milk bun.
1507 29 Ave. S.W., 403-457-0422, ourdailybrett.com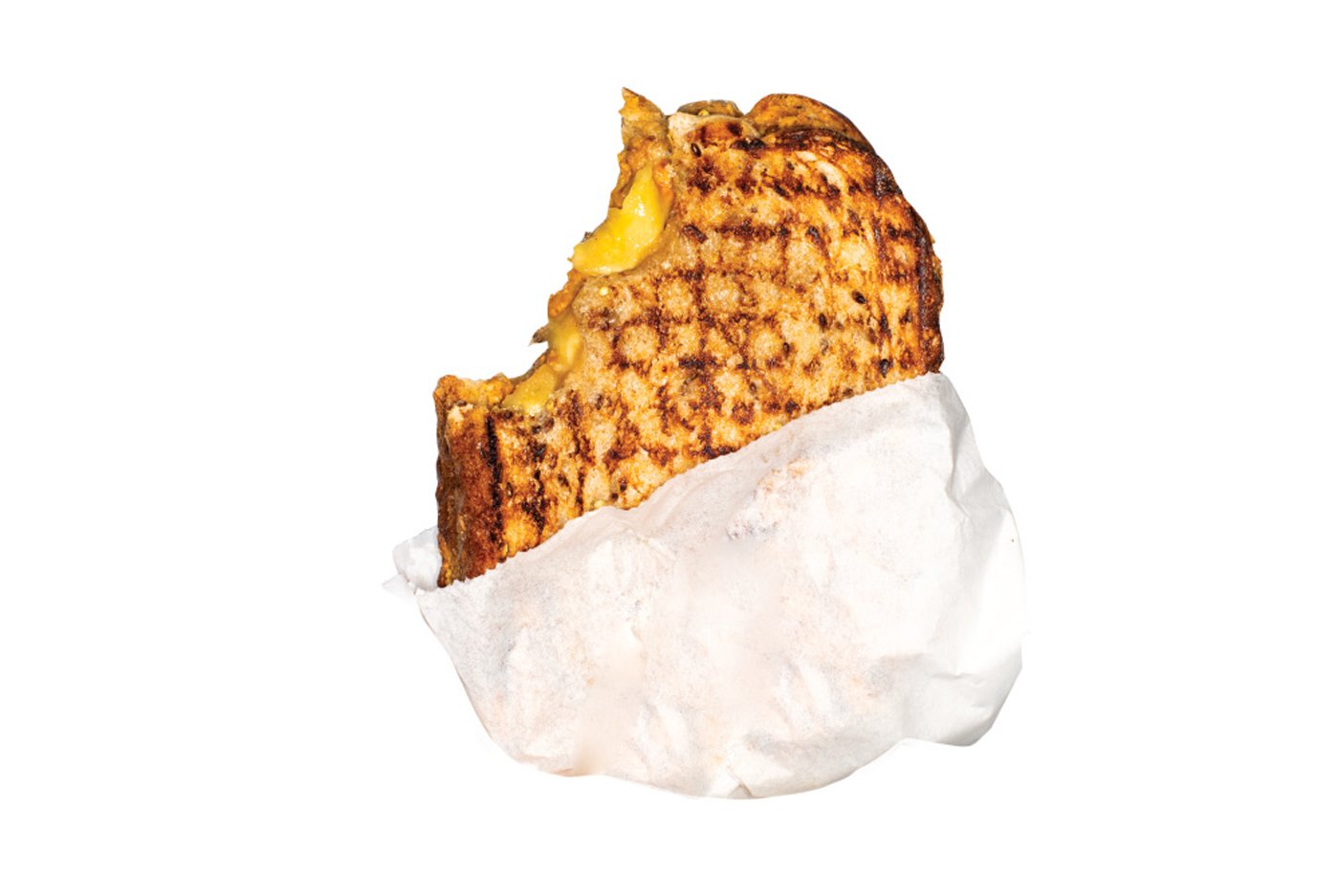 Peanut butter and jam (or jelly) is a classic combination, but that doesn't mean you shouldn't jazz things up with an artisan alternative such as almond or cashew butter. Better yet, order the "Elvis," with peanut butter, sliced bananas and caramel sauce.
1119 Kensington Rd. N.W., 403-452-3725, pbandjyyc.ca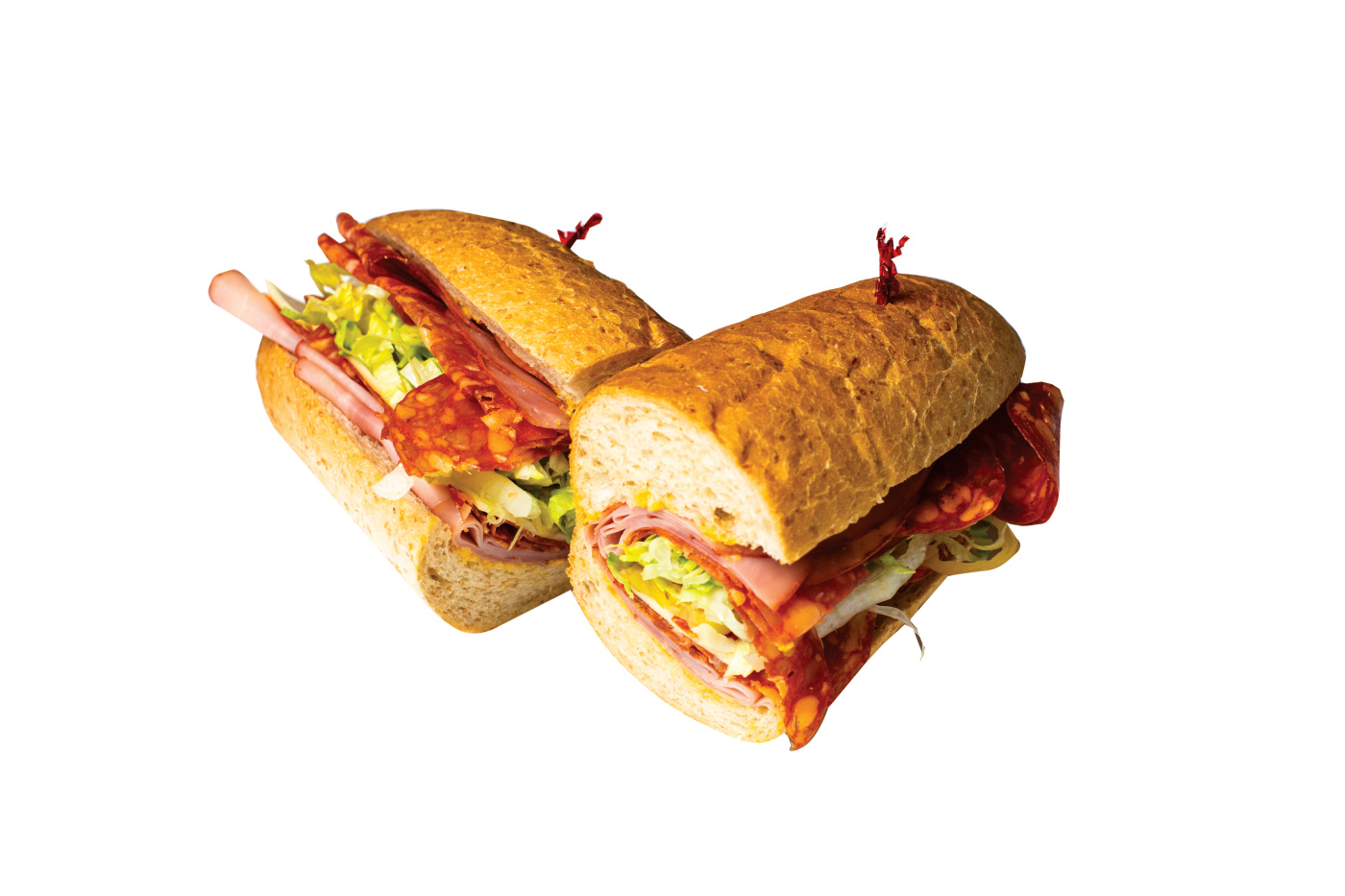 Featuring the holy trinity of Italian cured meats, calabrese, capicollo and mortadella, this sandwich is nearly cylindrical with fillings, each layer a delicious strata of meat, cheese and lettuce.
101, 1240 Kensington Rd. N.W., 403-283-5360, plus four other locations, peppinogourmet.com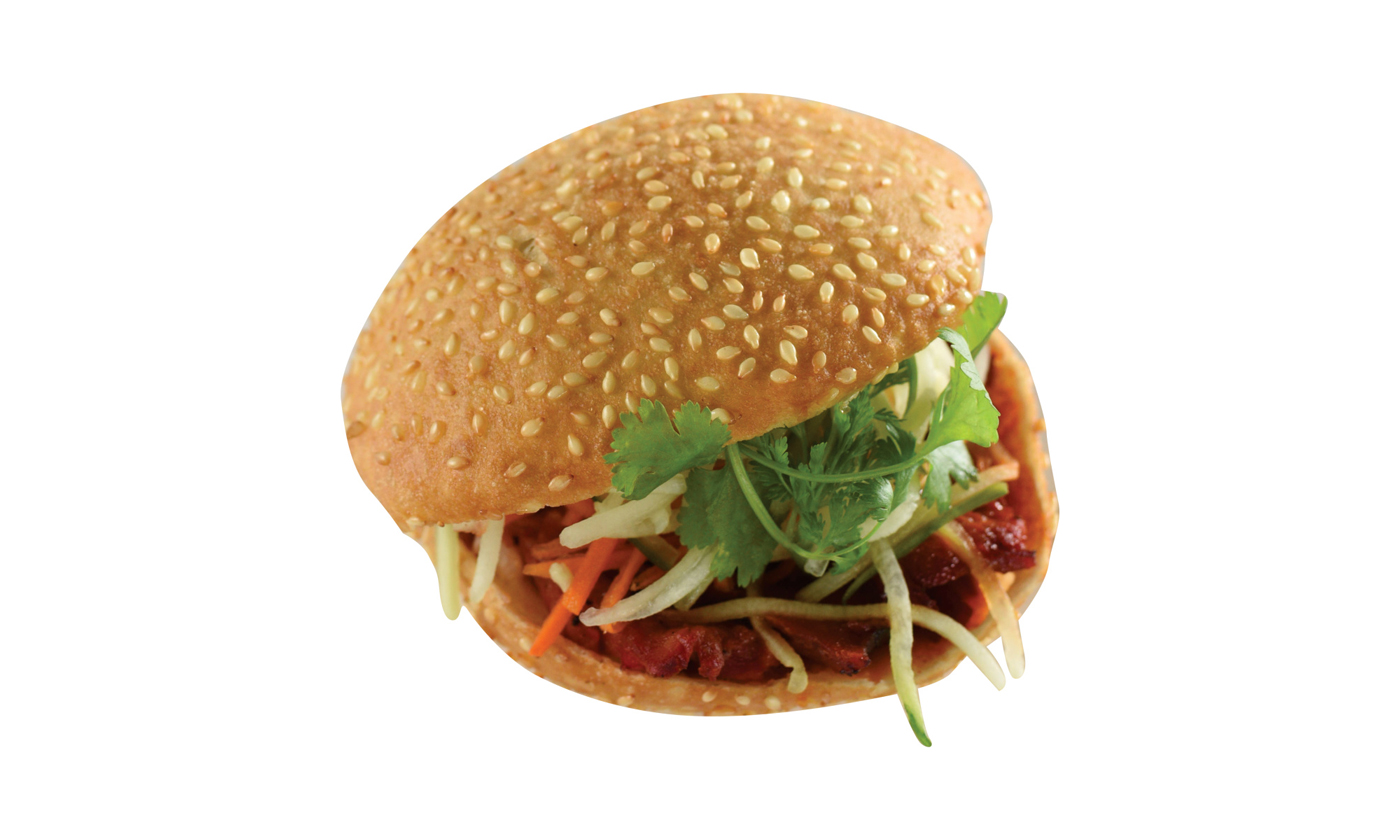 Don't let the name fool you, the char siu doughnuts at Pure are a total misnomer. A cross between a slider and a bao, the sesame-crusted buns are jammed with tender pork and pickled veggies. One just isn't enough.
100, 815 8 Ave. S.W., 403-475-1899, purekitchenbar.com
The katsu sandwich is a Japanese staple. A pork cutlet fried to a golden crisp, topped with shredded cabbage, mayo, mustard and tonkatsu sauce all on toasted white bread, it's the perfect combination of rich, soft and crunchy.
105, 638 11 Ave. S.W., 403-532-0600, redheadscafe.com
Saigon Deli's Beef Satay Sub
It's a hole in the wall in a strip mall, but seeing people crowd into the tiny space at lunchtime is all the evidence needed to prove these Vietnamese subs are the real deal. Order the beef satay and then wait patiently while it toasts to warm perfection before getting heaped with pickled vegetables and cilantro.
4527 8 Ave. S.E., 403-273-8820
There are a variety of standard sandwiches on the menu at Sidewalk Citizen's two bakery-café locations, but to get the full Sidewalk sandwich experience, opt for one of the specials. Meat-based or veggie, they don't disappoint.
338 10 St. N.W., 403-460-9065; and 618 Confluence Way. S.E., 403-457-2245; sidewalkcitizenbakery.com
Two large pork cutlets get doused in house marinara and topped with both melted provolone and a little Parmesan before they're tucked into a ciabatta bun. It's only available weekdays, so plan accordingly.
1308 9 Ave. S.E., 403-264-6452, spolumbos.com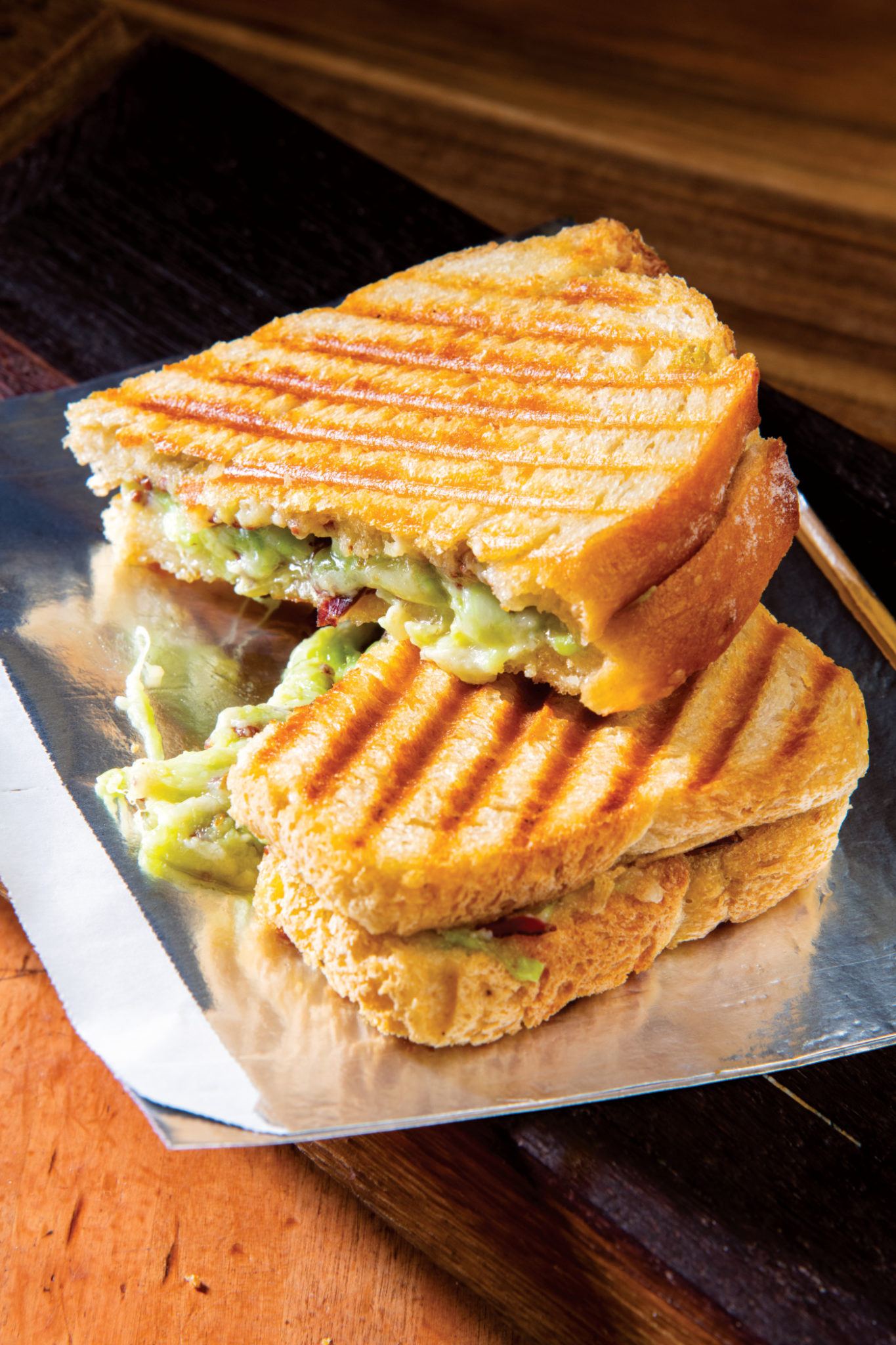 Springbank Cheese Co. in Willow Park offers two grilled-cheese sandwiches daily between 11 a.m. and
3 p.m. Keep your eye out for the "Tokyo cowboy," which gets a kick from horseradish cheddar and wasabi gouda. Yee-haw!
Willow Park Village, 403-225-6040, springbankcheesewillowpark.ca
Rich and, let's face it, a little decadent for lunch, the duck confit panini at this gem of a café in Sunnyside starts with pulled duck and adds caramelized onion and truffle aioli.
940 2 Ave. N.W., 403-453-1140, vendomecafe.com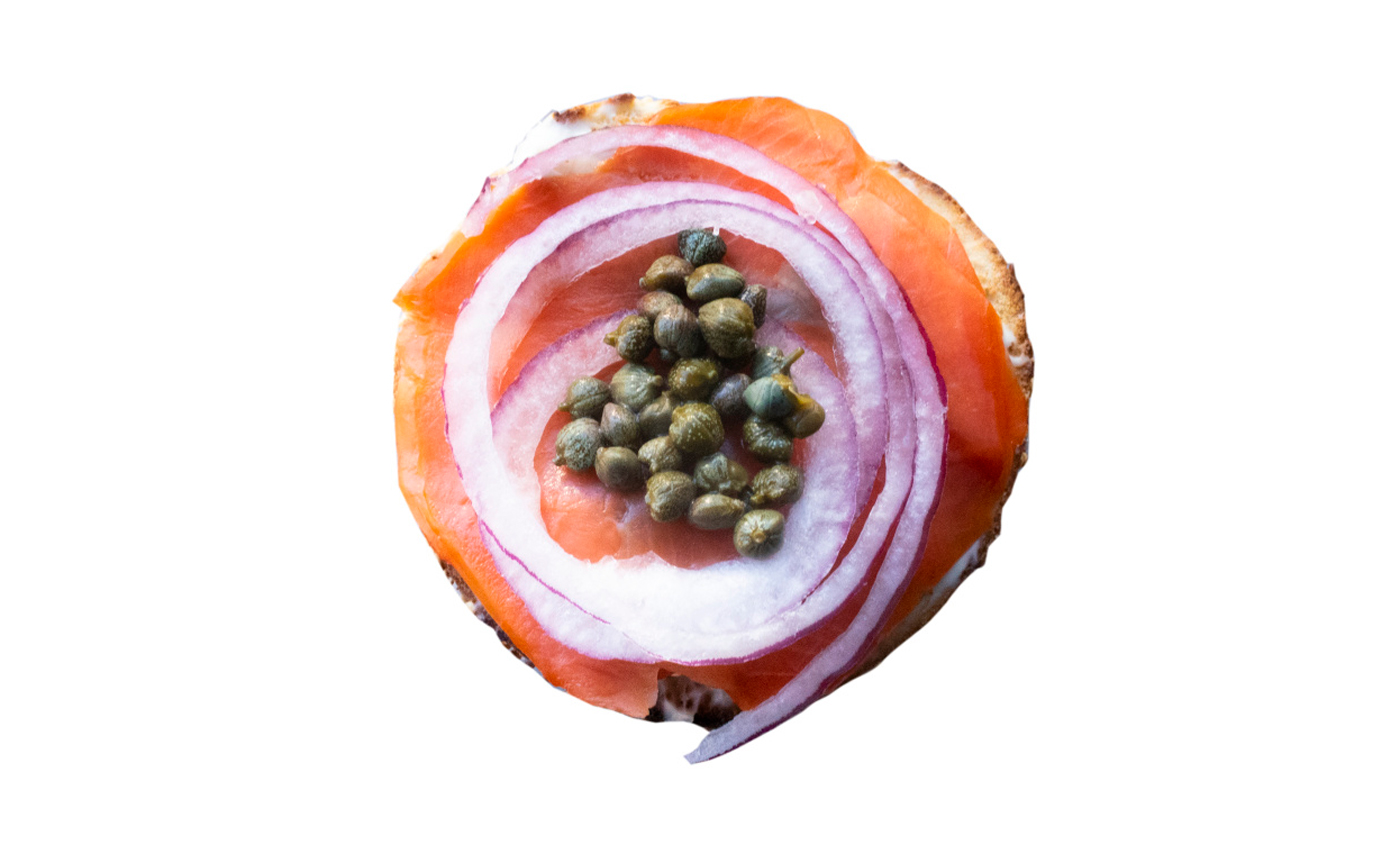 Wayne's chewy bagels are ideal for sandwiches. You can indulge in one piled with smoked meat or turkey, but their take on the New York classic of smoked salmon, cream cheese, red onion and capers is hard to deny.
Calgary Farmers' Market; Crossroads Market; and 831 10 Ave. S.W., 403-270-7090; waynesbagels.com
If one is going to visit a German beerhall-inspired restaurant, one must order the schnitzel! At Wurst, you can get this Teutonic staple as a BLT built on a foundation of grilled sourdough, which is hearty enough to contain the veal cutlet and accoutrements.
2437 4 St. S.W., 403-245-2345, wurst.ca