Sidewalk Citizen co-owners Michal Lavi and Aviv Fried are certainly not newcomers to Calgary's food scene — the Sidewalk Citizen bakery and deli are considered staples among Calgarians — but the pair is bringing something new to the table with their new restaurant in Central Memorial Park.
The Beltline's newest resident is the third Sidewalk Citizen location opened by the duo, who also own the deli in Sunnyside and the bakery in the East Village. While guests can still indulge in some of the delicious products Sidewalk Citizen is already known for here, this new restaurant features the team's take on modern Israeli street food with Mediterranean and Canadian influences, as well as a major focus on local ingredients.
"The idea is something fresh, bright and very vegetable forward, very sustainable," says Lavi. "If you look at our menu, we are very adamant about using local producers."
Everything from the flour and grains to the meat and produce they use is sourced in Canada, with the majority of their vendors located here in Alberta. The restaurant features Israeli dishes such as Ashora porridge, which is made with red fife wheat berries from Strathmore and steal cut oats from High River, and Shakshuka made with free range, organic eggs from Coaldale, Alberta.
"There is a bit of an interlace of Canadian, Albertan ingredients with an Israeli fresh food concept," Lavi says.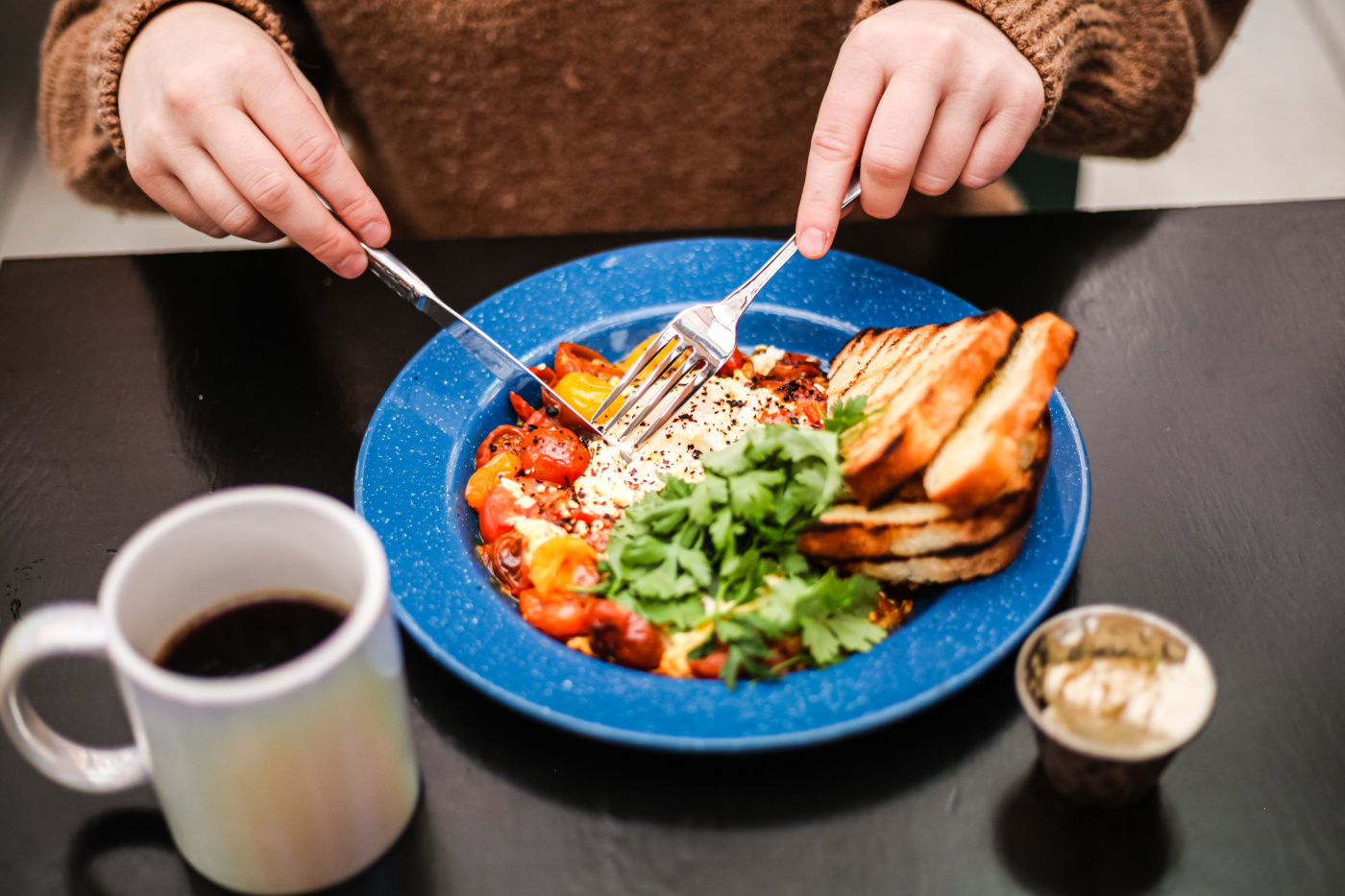 The Sidewalk Citizen team has spent years perfecting their craft in their East Village and Sunnyside locations. Every croissant, pastry and cake is made from scratch, and they do all of their own fermenting, pickling and preserving in-house. As their food offerings, staff and capacity to develop and expand their menu grew, they knew they were ready to take the next step.
"We were ready as a company both in terms of our employees, and in terms of what we wanted, [which was] to have a restaurant that brings all of these elements together," says Lavi.
Both Lavi and Fried had a very clear vision of what they wanted for their restaurant in terms of the location and the space. When the opportunity presented itself to open in Central Memorial Park in the heart of the Beltline, an area Lavi describes as rich in culture and character, they jumped at it.
Perhaps the most notable component of this new restaurant is the solarium, which was inspired by beehives and old plant nurseries. This homage to nature was constructed and designed by Studio North using plywood and polycarbonate, and covers the extension added to the previous restaurant space and its former patio.
"The initial inspiration was not only a place for plants and people, but something that is almost an oasis in the winter," Lavi says.
The translucent polycarbonate allows light to flow into the space, creating a bright and inviting atmosphere even during Calgary's long winter months. The polycarbonate also generates a high level of UV transmission, which is conducive to the growth of the numerous plants dispersed throughout the restaurant, including a lemon and fig tree planted in a strip of soil on the back west wall of the restaurant.
"The idea was [to create] a place that grows and ages well with the community," Lavi says.
With art-turned-wallpaper from local artist Gary McMillan displayed on the walls of the bathrooms, coffee mugs made by local art collectives and specially curated playlists made by local DJs, this space has been crafted by people from the community, for the community.
"These are our friends, these are our people, our customers, so it's just nice for us to integrate it and be collaborative and involve some of our friends in the art community," says Lavi.
"We like and respect and feel the responsibility of what it means to open within a public park, [and that] all came into consideration as a part of envisioning what we feel would be a great addition for the community."
340 13 Ave. S.W., 403-263-2999, sidewalkcitizenbakery.com