Telus Spark Science Centre's new Rocket Fuel Cafe offers an out-of-this-world twist on sweet treats with soft serve inspired by the planets in our solar system.
While Telus Spark guests can check out the cafe during a visit, it's also accessible if you haven't purchased tickets to the science centre that day. Look for it to the left inside the main Telus Spark entrance.
The cafe's main attraction is its soft serve, offering a different soft serve creation for each of the eight planets in our solar system, as well as a Pluto soft serve option. Each soft serve is inspired by the look of a planet: Neptune features vanilla soft serve dipped in blue raspberry dip, topped with sprinkles and blue cotton candy and served in a waffle cone, while the Earth soft serve comes with a cake pop to represent its moon. You can enjoy the soft serve creations inside Telus Spark or at the seating area outside.
If you're not in the mood for soft serve, the cafe also serves astronaut Neapolitan ice cream sandwiches, which feature freeze-dried vanilla, strawberry and chocolate ice cream between two chocolate cookie wafers, so you can taste what it's like to be an astronaut in space. There's also Monogram coffee, tea, popcorn and baked goods.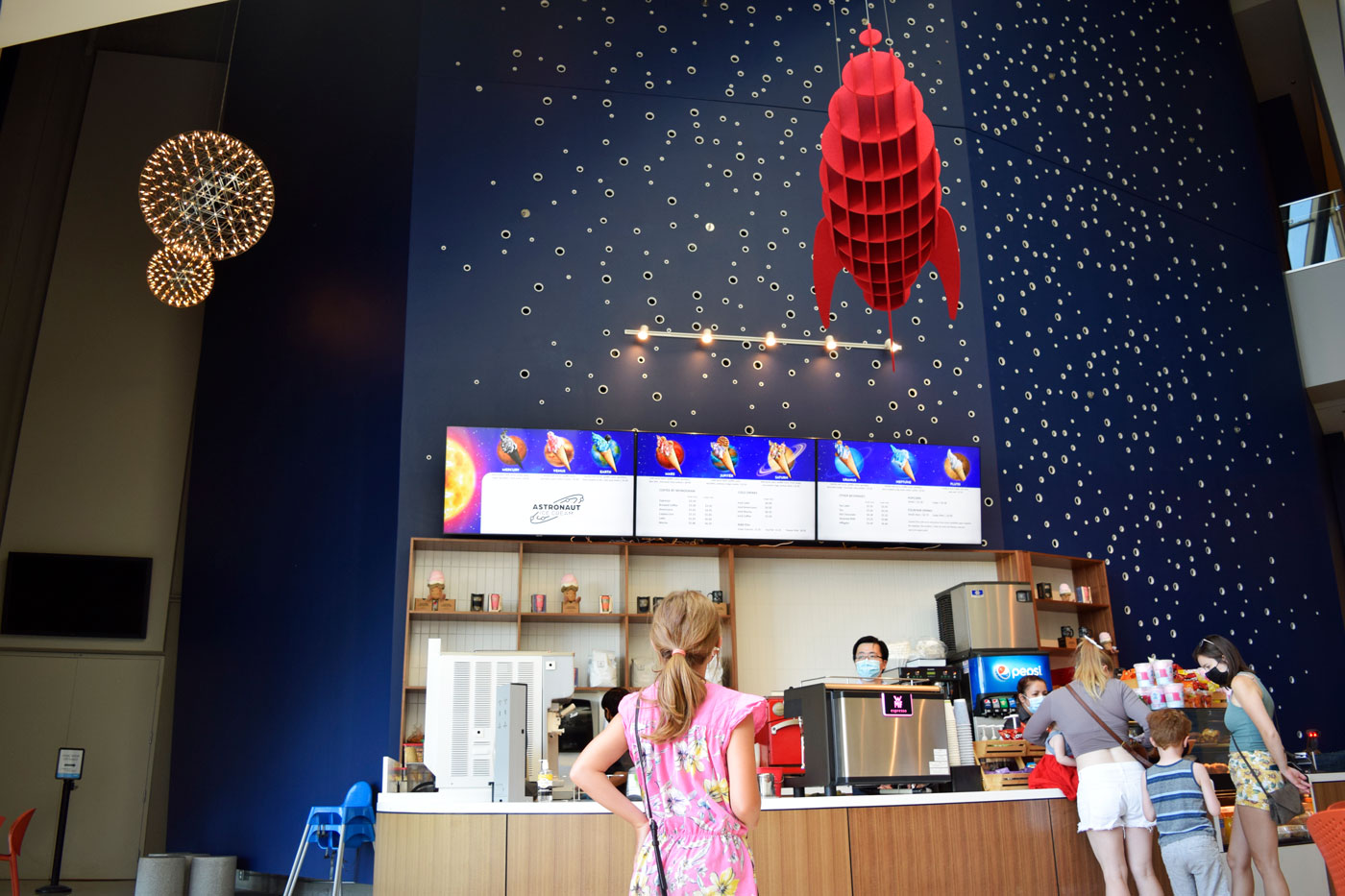 While the cafe opened on June 18th, Telus Spark officially celebrated the launch on June 30th with a bottle rocket lift off, robots delivering ice cream and dogs in space suits. The cafe's opening is the first major milestone in Telus Spark's five-year plan to offer new experiences where people can connect with science.
The five-year plan aims to raise $42 million to support renovations and upgrades of the science centre. Other upcoming additions to Telus Spark include the opening of the first permanent digital immersion gallery in Canada this summer, as well as a planetarium upgrade this fall.
220 Saint George's Dr. N.E., 403-817-6800, sparkscience.ca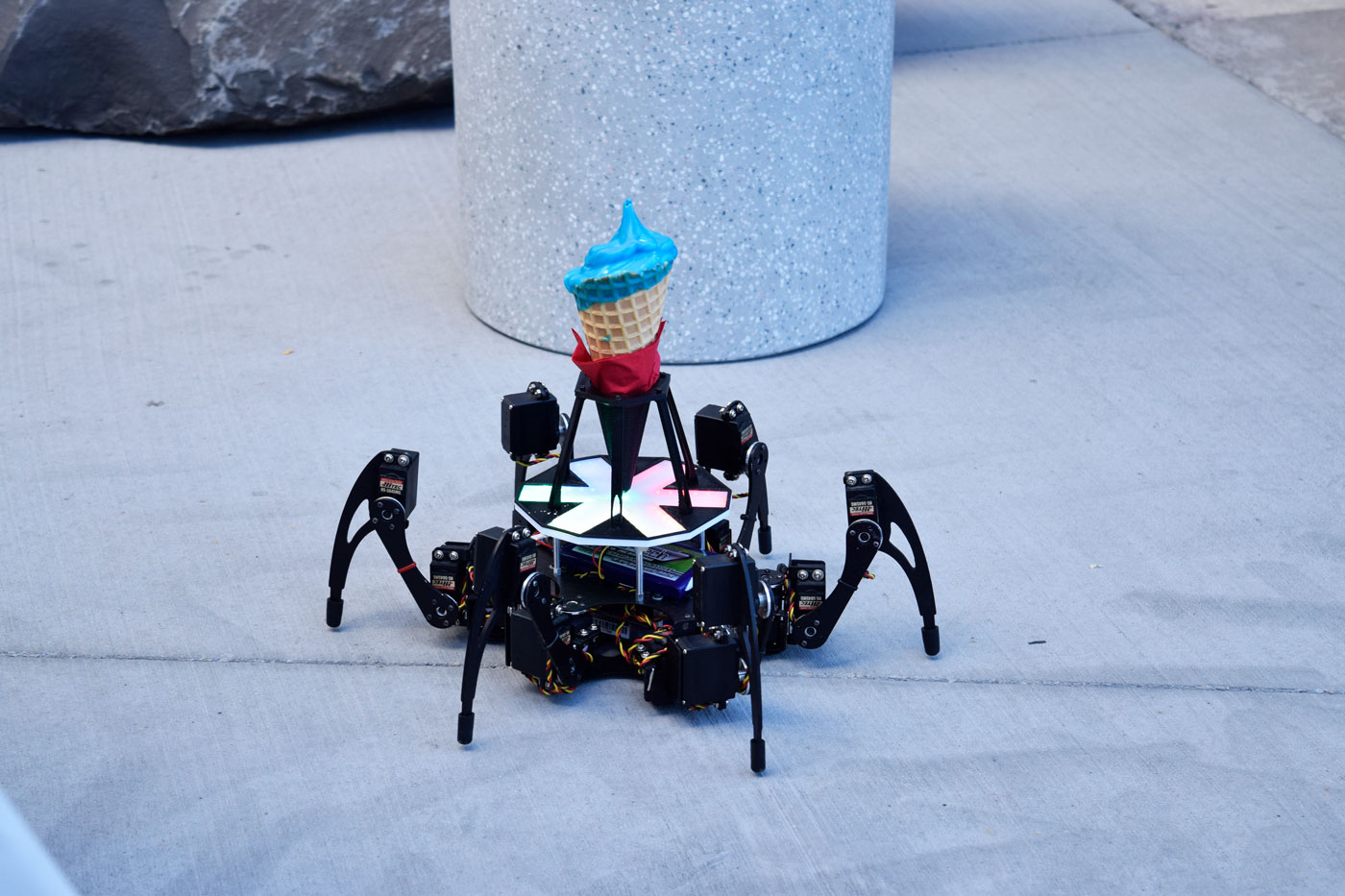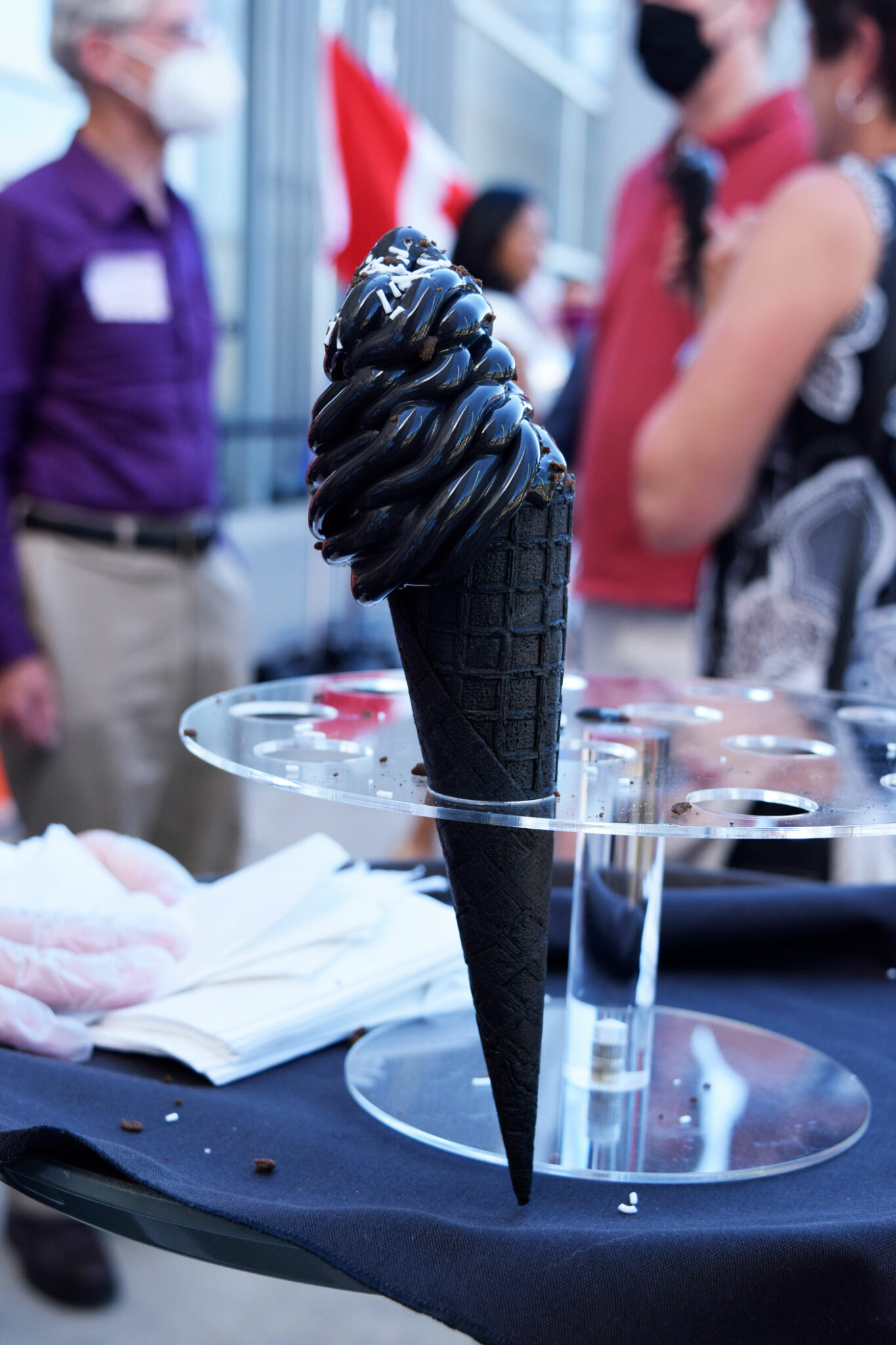 Avenue's writers and editors are occasionally invited to experience dining or adventure experiences as a guest, including some of the experiences in this story. Neither complimentary experiences nor advertising are required for coverage in Avenue. Neither companies that advertise nor those that provide other incentives are promised editorial coverage, nor do they have the opportunity to review or approve stories before publication.