The Rise of Sustainable and Connected Eating in Calgary
Over the past decade, the idea of sustainable eating – broadly speaking, food that has a lower environmental impact – has moved from being an activist ideal to a mainstream undertaking
By Christina Frangou
Illustrations by Federico Jordan
One afternoon in 2003, the management team at River Caf sat down at one of the restaurant's wooden tables and debated what to do with their best-selling salmon entree.
To an outsider, they had little reason to worry about their salmon. The dish was Canadian, healthy, flavourful – a surefire winner every night.
But one fact niggled away at them. For most of the year, fresh wild salmon was unavailable. The popular lagoon-side restaurant in Prince's Island Park relied on farmed salmon brought in from the West Coast. But information coming from scientists suggested salmon farms were hurting the coastal ecosystem.
The issue was raised: perhaps they should pull the salmon from the menu.
"We had this ongoing discussion for several weeks," says Kristi Peters Snider, communications manager at the caf, which opened in 1991 as a small outdoor eatery offering regional and local fare, but has since grown into one of Calgary's major dining destinations.
"What would our guests think if we removed the best-selling menu item from our menu? And would we even tell them why we were doing it, or was that just too political? Do our guests really care what our opinions are about salmon farms?"
After weeks of debate, the team quietly took salmon off the menu, substituting Arctic char during the months when fresh wild salmon, with its distinctive pink flesh, was out of season. They made no public announcement about the change.
"We made a conscious decision not to get into the politics of that decision. We weren't sure our guests wanted to hear about that when they wanted to enjoy or celebrate," Snider says.
Eleven years later, Calgarians do want to talk about the provenance and politics of what they eat, says Snider. Diners want to know where their food comes from, how it was grown and what might have gone into the food before it landed on the plate. Chefs can tell you who raised their chickens and can show you where they grow vegetables in their back garden. Restaurants proudly proclaim their participation in the Vancouver Aquarium's Ocean Wise sustainable seafood program.
Words like "local," "sustainable" and "seasonal" now rank up there with "flavour" as major selling points at top restaurants.
The sustainable food movement has taken root outside restaurants, as well. Last winter, the Calgary Co-op launched its Localize program, which promotes regional food products by giving partner businesses bright-orange labels and a score for how and where the products were grown. Since the program's inception, sales of Localize products have risen by seven per cent.
Around the city, farmers' markets are steadily on the rise. Back in 1995, when Snider started at the River Caf as a server, there were no year-round farmers' markets in Calgary. "We had to go out once a week to Millarville, buy our flour from Highwood Crossing at their little stand, buy carrots from Lund's," she recalls. "Now, we have more than 60 farmers who come right to the back door."
This past summer, at least a dozen farmers' markets operated within the city limits. Market sales in the province have tripled in a decade, reaching $724 million in 2012. And more farmers than ever are offering C.S.A. shares – community-supported agriculture programs that give shareholders a weekly box of fresh local produce throughout the growing season.
And more and more produce is being grown in the backyards and rooftops around Calgary as well, says Dennis Scanland, a former web developer who now runs the Dirt Boys urban farming business.
"We've noticed a real big resurgence in urban farming, an uprising of interest in local food and interest in knowing where food comes from," he says.
After experiencing a sharp 76.3-per cent drop in urban farmland between 2005 and 2010, Calgary is undergoing a renaissance in urban agriculture. Community gardens have sprouted up, increasing from 11 in 2008 to more than 140 in 2014. Four local fruit orchards are in the works on public lands.
Five years ago, when SAIT Polytechnic's chef instructor Andrew Hewson consulted with some of Calgary's early community gardeners to help develop SAIT's fruit-and-vegetable garden next to the culinary school, "there was really nobody in the city doing urban farming."
"Now, there are dozens of [knowledgeable urban farmers]. There's been a huge explosion, just within the city, of people wanting to grow food," he says.
Hewson says you can grow a remarkable bounty of fruits and vegetables within the city limits, despite our 265 days, give or take a few, of frost per year. SAIT's Jackson Memorial Garden has matured into a well-diversified garden, complete with a goji berry tree. Despite the long winter, the 2014 crop included all kinds of herbs, the Romance series of cherry trees, a superfood called the sea buckthorn berry, 20 varieties of tomatoes and a dozen kinds of squash.
"Each year, we have 180 to 200 varieties of edible plants in there," says Hewson. "We keep joking that at some point it's going to be a farm instead of a garden."
The sustainable food movement blossoming in Calgary is part of a broader upheaval in the food system, inspired by people like California chef Alice Waters and writer Michael Pollan. Pollan's 2007 manifesto – "Eat food. Not too much. Mostly plants." – became one of the most-quoted book paragraphs of the last decade. The work of activists like Pollan prompted people to ask questions about the origin of their food.
In part, food has galvanized people from all kind of backgrounds because it figures into many of the major issues of our time: security, environmental change, socioeconomic inequality, population growth and rising rates of obesity, allergies, cancer and heart disease.
"That's what's so interesting about food; you can start layering environmental on social on economic. That is what food sustainability is about," says Rene MacKillop, co-chair of the Calgary Eats! stewardship group, a coalition that partners with the City of Calgary to set the City's food action plan into motion.
In 2012, the Calgary Food Committee, set up by the City's Office of Sustainability, published a plan to develop a sustainable local-food system. It was crafted with input from multi-sector stakeholders, including rural and urban farmers, grocers, chefs and waste-management experts. The plan is based on six key targets for Calgary's future food system. Among these targets is a consumption of urban and regionally produced food increased to 30 per cent by 2036.
Nicole Schaefer, acting manager in the Office of Sustainability, says Calgary needs a sustainable, resilient local food system to be a sustainable, resilient city. For proof of why that matters, just look at June 2013's flood when shipments of food into some parts of the city were delayed for days, she says.
"It became obvious last year with the flood, but also the experience with other cities," Schaefer says. "If you, as a city, rely entirely on imports of food, you're very vulnerable.
"The connection between local production and consumption, is really important in order to create a city that is resilient in itself."
To get there, the City has launched a series of initiatives such as educational events and pilot projects designed to boost urban agriculture and reduce food waste. It wants to foster stronger relationships between rural producers and urban consumers. The campaign is modelled on similar initiatives in Oakland, Calif., Toronto and Vancouver, says MacKillop.
Young and stylish, with long hair and bright dangly earrings, MacKillop doesn't fit the stereotype of a cattle farmer, but that's what she does for a living. She manages a grass-fed cattle operation as well as a natural beef business, MacKillop Highlands, just west of High River. After high school, she left Alberta to study agriculture and food sustainability in Victoria, B.C., and then in Oakland. In 2010, she returned to the family farm.
Since then, MacKillop has watched the sustainable food movement in Calgary expand beyond the grassroots activists, farmers and academics who started the campaign for more local and sustainable eating.
"This is growing and it's not just a fad," she says. "More and more, people who I might not expect to be interested in food sustainability, are gardening in their backyards or composting or checking out the newest restaurant serving local food. That's really exciting and inspiring us to keep going with this."
But Calgary poses unique challenges on the sustainable food front, as several speakers at a recent City-run Calgary Eats! event explained. This city has an extremely limited growing season and has not yet developed any large urban greenhouses that capture heat from alternative energy sources. Our sprawling suburbs, preponderance of cul-de-sacs and reliance on cars mean most residents use a vehicle to buy their groceries. Therefore, Calgary's grocery stores congregate around major roadways.
Urban planners and rural farmers, alike, disapprove of some of the current land policies, both at the municipal and provincial levels. They say too much agricultural land is sold for development or is priced out of reach of farmers. In the city, our green spaces are used as parks, not as workable gardens.
Calgary will also have to wrestle with its relationship with meat. We've rightfully earned the nickname "Cowtown" and take plenty of pride in our savoury, smoky beef. But many experts in food sustainability say going vegetarian is an effective way to substantially reduce the food footprint.
"In Alberta, meat and beef is such a staple part of the diet, but the drinking water of one cow is about equivalent to that of 10 humans," says Leor Rotchild, a local sustainability expert and founder of DIG (Do It Green), a company that helps organizers of special events reduce their environmental footprint.
"That is not to say that people shouldn't eat meat. But, if you reduce meat and have more vegetarian meals, right there, in terms of your footprint, it's reduced significantly."
Then there is the controversial issue of food cost. Scanland says big agricultural companies receive subsidies for commodities like corn, wheat and canola, but small farmers like himself do not.
"If we've got three beds of lettuce greens," he says. "We've got to sell them for as much as we can to pay for the irrigation, the row covers, the seeds.
"At the farmers' markets, a lot of people will say, 'I'm not going to pay $4 for a bag of lettuce greens.' We explain the system to them. Sometimes, people will buy our lettuce."
But other times, Scanland says, they tell him they're going to Safeway.
Even Scanland struggles between purchasing locally and purchasing affordably. "You know you're going to pay twice as much for the same amount of groceries [by purchasing local], so it becomes a balancing act with our grocery budget," he says.
Like other cities, Calgary struggles to define its version of sustainable eating. What's sustainable in Vancouver is not necessarily sustainable in Calgary, says Snider.
For her Master's degree, she studied the environmental impact of restaurant food purchases, using the River Caf as a case study. She interviewed farmers and analyzed transport logistics. In the end, she concluded the carbon footprint of many local products was similar to the carbon footprint of imported products.
"That's because of the efficiencies in the delivery systems of those products coming up from California," Snider says. "They are not making the drive up to Calgary in a half-loaded cargo van from the 1970s like a lot of farmers were doing then.
"It's about sustainability tradeoffs. Lamb coming from New Zealand can have a smaller carbon footprint than lamb coming from somewhere in North America, simply because of the way that it's shipped."
But there are added advantages to buying local, Snider points out. When we spend money on food produced in Alberta, those dollars stay in the province. Alberta's small farmers benefit; the local food supply system strengthens. The same argument works when weighing certified organic foods versus locally produced foods. Smaller farmers in Alberta can rarely afford the cost associated with an official "certified organic" stamp.
"I would far rather purchase, for example, carrots that are not certified organic but are grown out near Okotoks," says Snider. "I can meet the farmer. That's far more important to me than buying organic carrots that come up from California and are grown by a faceless, nameless person."
Today, on the River Caf menu, you might find Haida Gwaii halibut, Lois Lake rainbow trout and local bison, but not farmed salmon.
Owner Sal Howell says her concept for a restaurant on the banks of the Bow started out as a "romantic idea." She wanted the food to reflect the environment. Now, it's evolved into a broader mission about food that sustains the environment.
"We haven't had these things at the front of our mind from Day 1, but they've evolved," she says. "We've evolved, the city evolved. Awareness has changed. Many of us here in the city and our customers, we've grown up together."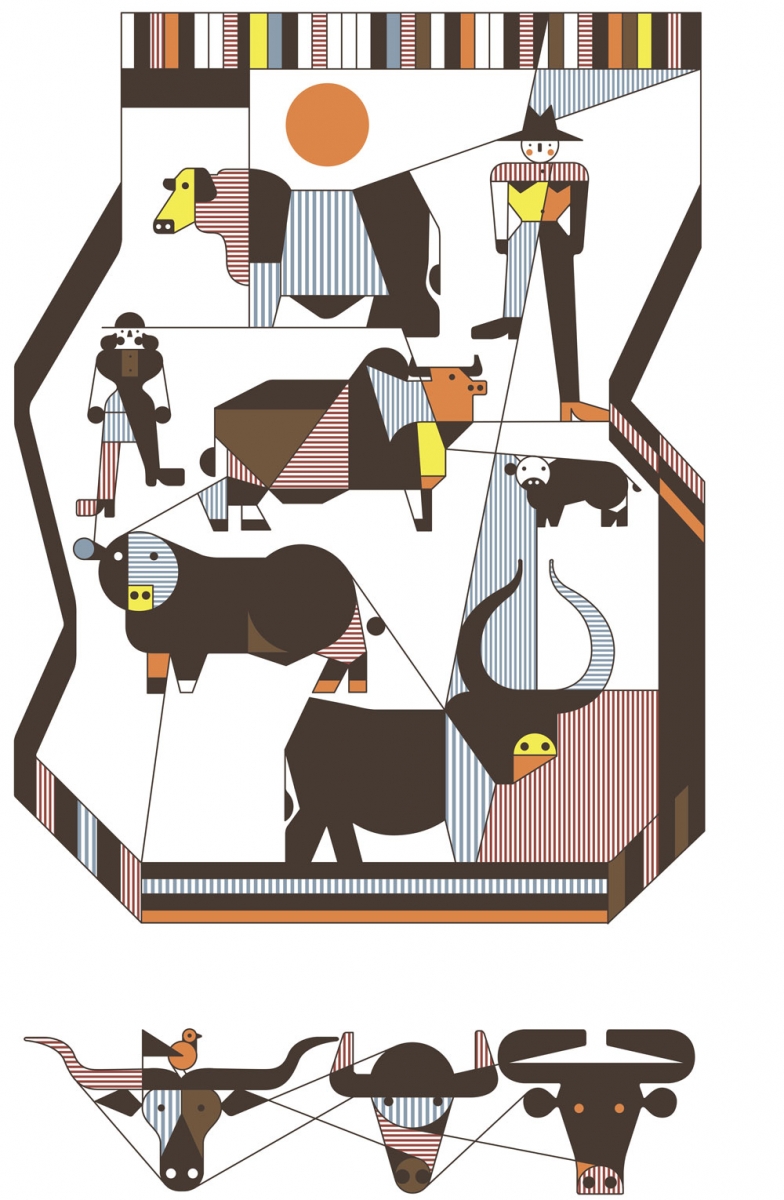 Where to Find Sustainable Foods
Savour the flavours of Calgary's sustainable food scene at a Savour Sustainability Dinner, organized by REAP Calgary (Respect for the Earth and All People). Over a four-course family-style dinner at local independent restaurants, you'll hear from producers about their growing practices and how they use their ingredients.
The food truck uses meat raised on local farms and produced without hormones or antibiotics. It offsets its carbon footprint by planting a tree for every 1,000 customers served.
Join a C.S.A. (Community Supported Agriculture)
The city's first urban farming cooperative, YYC Growers and Distributors, now offers a summer C.S.A. Enjoy local produce in the winter with the biweekly winter C.S.A. from Eagle Creek Farms.
Calgary's Community Natural Foods
Calgary's Community Natural Foods is a long-time leader in the local food movement. The company partners with the Calgary Food Bank and the Calgary Dream Centre to use short-dated food items that would otherwise go to waste.
Each day, Catch & The Oyster Bar has fresh, Ocean Wise-approved seafood vacuum-packed and available for sale. Follow @catchcalgary and #buycatch on Twitter to find out what the catch of the day is. Or pick up the Ocean Wise-approved chowder to go.