View this post on Instagram
Bonterra Trattoria is hosting an Italian pop-up brunch that runs November 6 to 8 from 10:30 a.m. to 2:30 p.m. each day. The menu will feature this prosciutto eggs Benedict, plus a sun-dried tomato frittata, potato pancakes, linguine carbonara, whipped ricotta and more. Reservations are recommended.
1016 8 St. S.W., 403-262-8480, bonterra.ca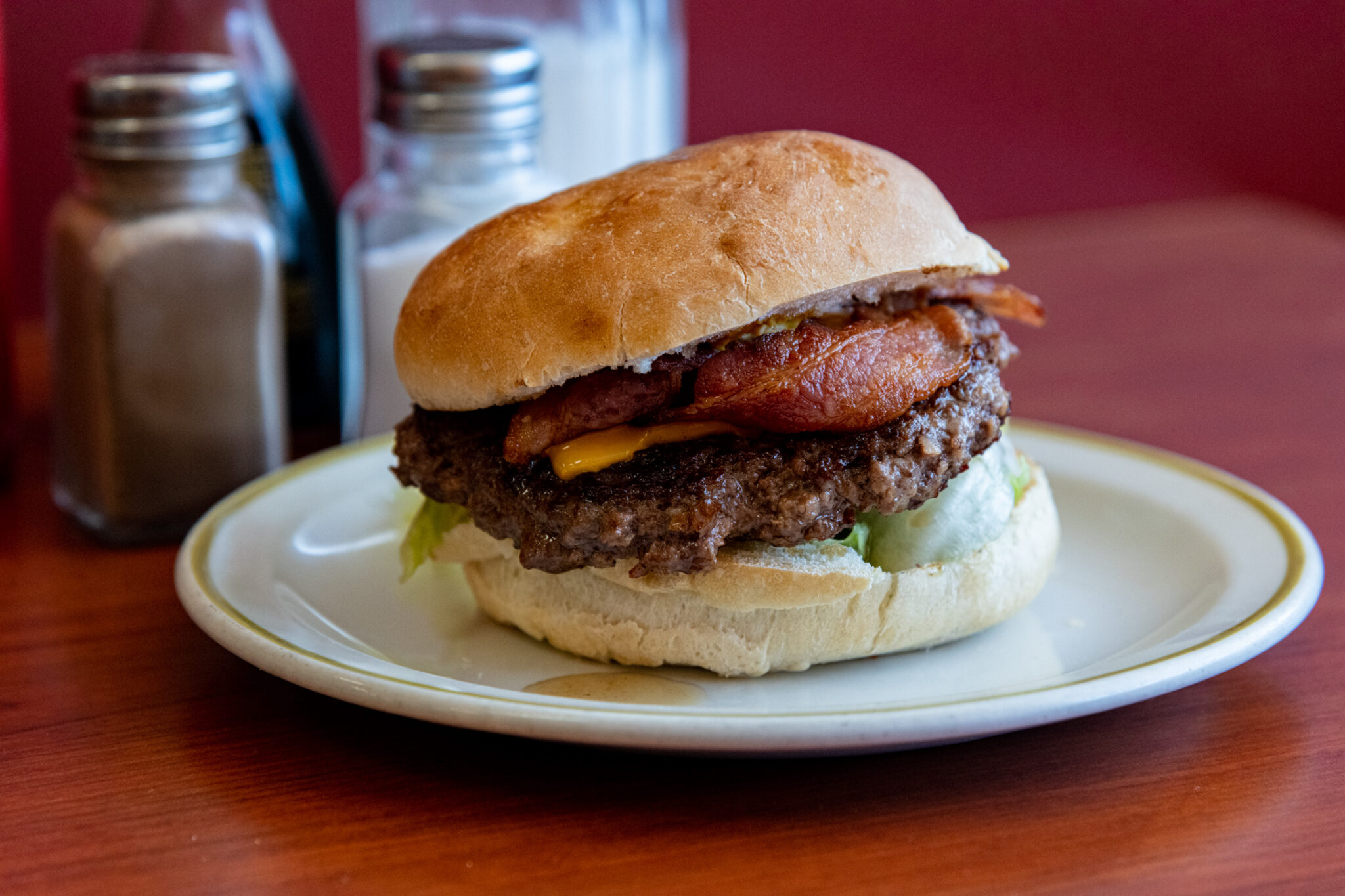 When the Chinook winds roll in, it's a great time to explore some of Calgary's Best Neighbourhoods such as Bowness, which ranked in the top 10 on this year's list. Fuel up with a fresh, juicy bacon cheeseburger at Dell Cafe, a small, diner-style hidden gem that serves both North American and Chinese dishes. After, pop into The Bownesian Grocer next door.
7930 Bowness Rd. N.W., 403-288-3606, dellcafecalgary.com
View this post on Instagram
Gorilla Whale is now serving brunch with a side of R&B and funk music every Saturday, Sunday and most holiday Mondays (10 a.m. until 3 p.m.). Like its dinner menu, Gorilla Whale's brunch menu features creative Japanese-inspired dishes such as the Cool Ranch Dorito Okonomiyaki. It's made with karaage chicken (Japanese fried chicken), poached egg, pork belly, beni shoga (pickled ginger), pickled jalapeño, cabbage, spicy kewpie and bonito flakes.
1214 9 Ave. S.E., 587-356-2686, gorillawhale.ca
View this post on Instagram
After a 10-year hiatus, Spoon Fed Soup is back and operating out of the SunnyCider kitchen. Chef and owner Carmie Nearing was in the food delivery business back in 2005 before taking time off to raise her family. Now, she's cooking up batches of three weekly soups for delivery, many of which will be vegan, dairy-free and/or gluten-free. New soups are posted on the website every Monday but the Vegan Coconut Red Lentil Soup is always available. Orders must be placed online by end of day Tuesday for Thursday delivery, which is free within a specific area.
Spoon Fed Soup will also be doing a soup and sandwich pop-up later this month at SunnyCider. Details will be available on Spoon Fed Soup's website. You can also find Nearing's soups at Sunnyside Natural Market.
View this post on Instagram
Popular downtown happy-hour spot Township Bar & Grill is open again for dine-in and is now serving Park Distillery's Shaft on Draft. The drink is made with Calgary's own Blackbird Cold Coffee, Park Distillery's Espresso Vodka and local honey, served on draft. Don't forget to shoot it, not sip it.
250 6 Ave. S.W., 403-265-3837, townshipbarandgrill.com