It's hard enough to eat out in any restaurant when you are vegan, let alone a fine dining one. Recognizing a growing market of ethical diners, local Calgary restaurant Q Haute Cuisine has already hosted three successful gourmet vegan dinners and plans to host one a month. The next one takes place on April 25 and is $49 per person.
Under the guidance of head chef Paul Stoffal and guest chef Michele Aurigemma, Q Haute's most recent dinner offered four courses to a crowd of both vegans and carnivores. If you're sitting there wondering what vegan fine dining food would even look like, check it out below.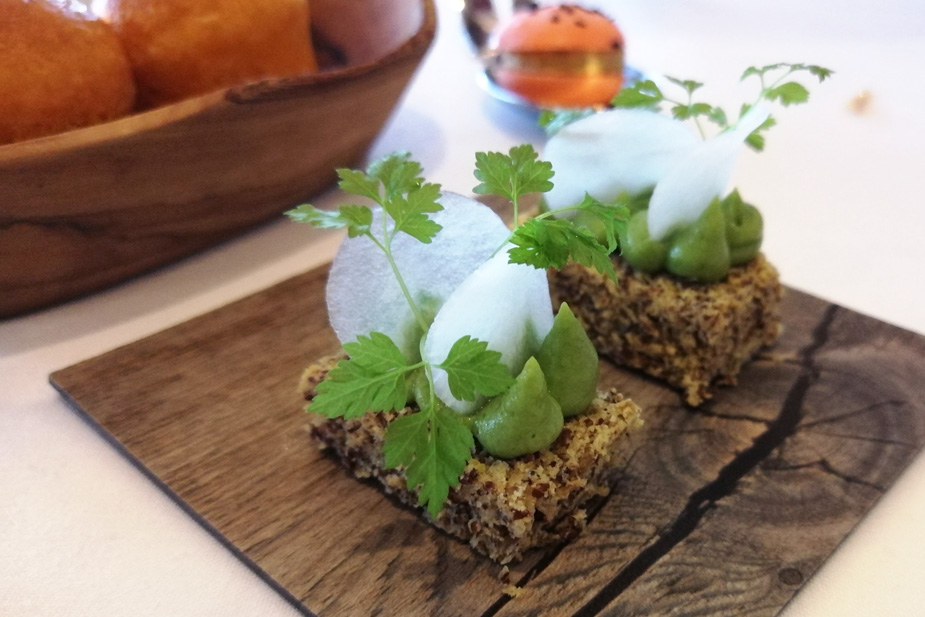 While technically not a course, the amuse bouche featured four different dishes: warm olives with fennel, a hummus-filled macaroon, carrot "brioche" buns, and this play on avocado toast on a flax seed cracker.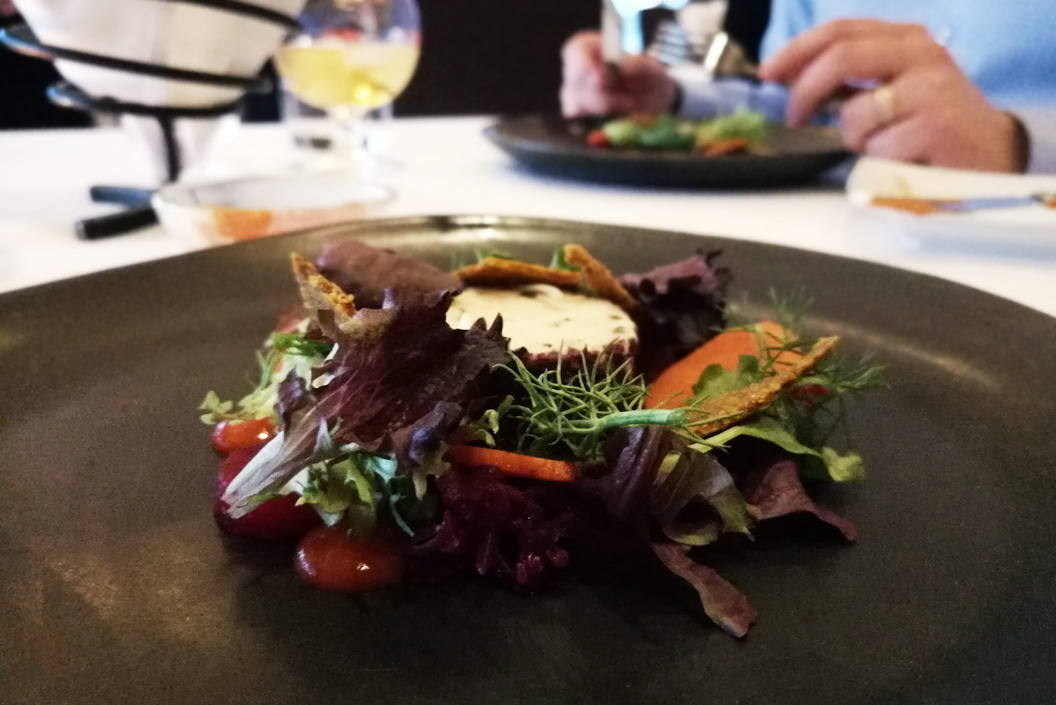 The next course featured cashew "cheese" rolled in dehydrated olives, raw vegan flatbread made with flax seed, pickled beets and carrots, micro greens and roasted red pepper spicy kimchi dollops (which should be bottled and sold it was so good).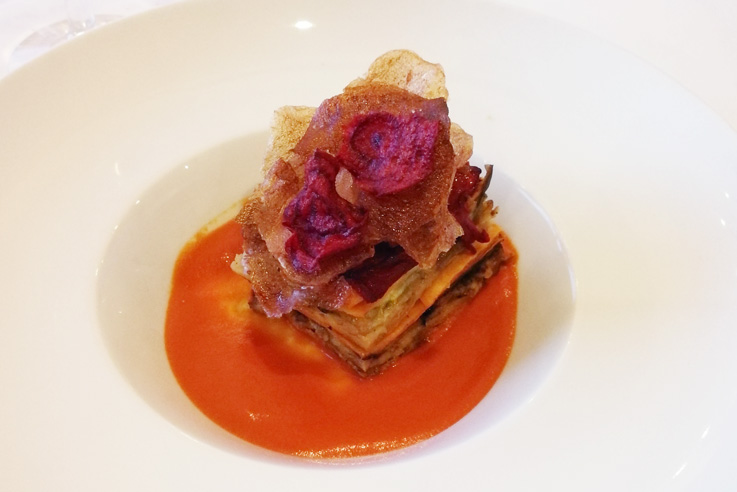 The pasta course was a vegan lasagna layered with zucchini, butternut squash, eggplant, red pepper and a cashew "cheese" sauce. The base is tomato jus, and spiced beet and potato chips top it off.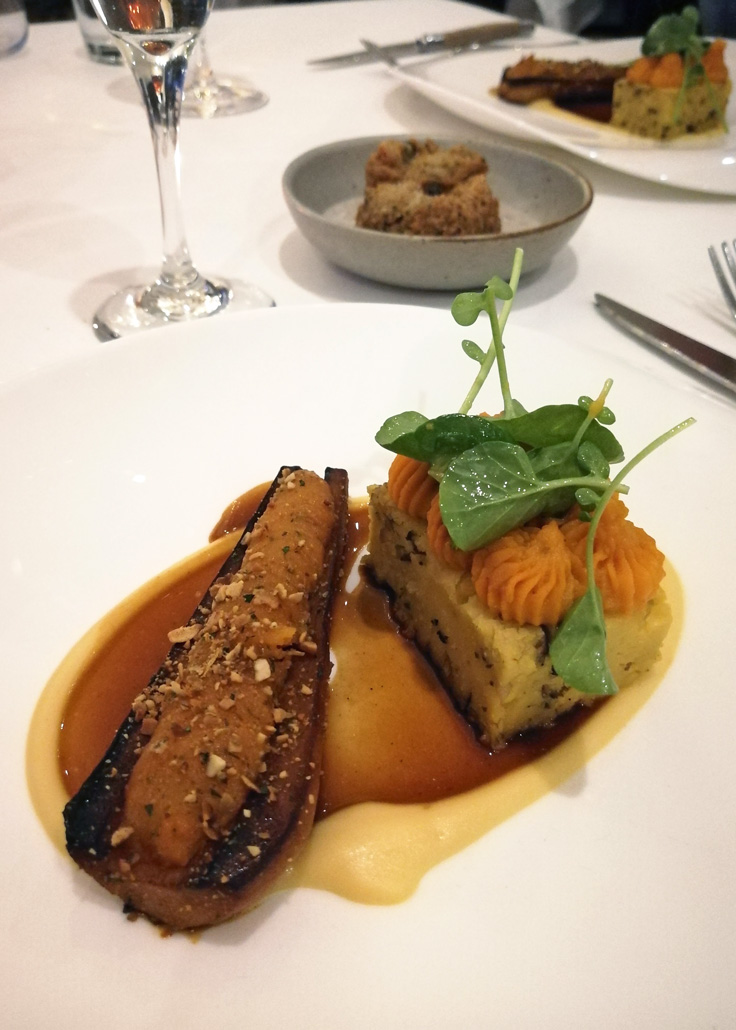 Playing off the concept of bone marrow, the main course was a hollowed-out parsnip filled with butternut squash and served with a chickpea panisse. One the side is a mushroom falafel ball on a bed of pureed roasted pumpkin, parsley and herbs.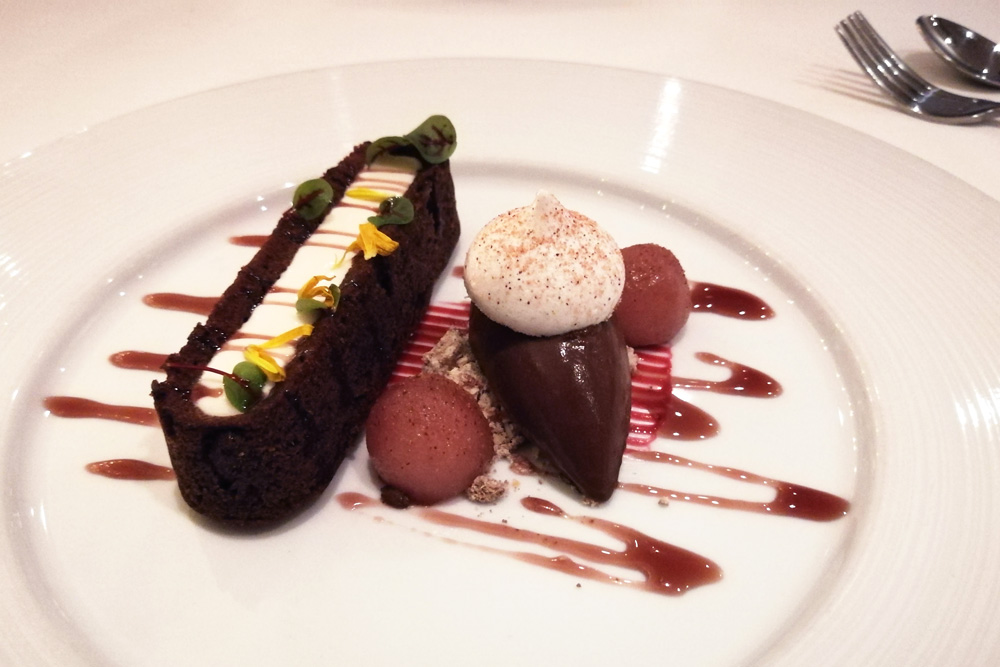 photograph by rebecca middlebrook
Banana cake with a poached pear, chocolate ice cream and an aquafaba vanilla meringue. Aquafaba is the liquid from a can of chickpeas and mimics the functionality of egg whites in cooking.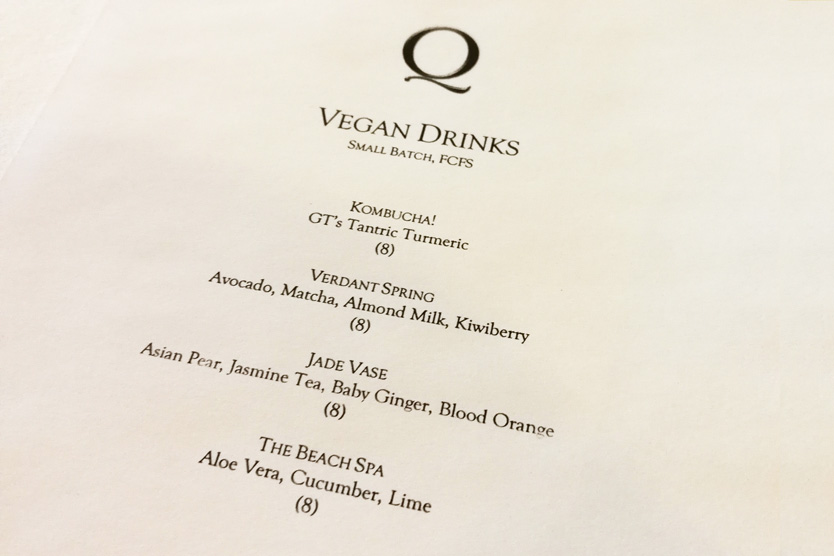 photograph by rebecca middlebrook
In addition to the four-course menu, the restaurant created vegan mocktails with buzz-worthy health ingredients like turmeric, and aloe vera.
For more information on upcoming vegan dinners, visit Q Haute Cuisine, 100 La Caille Pl. S.W., 403-262-5554, qhautecuisine.com