Try this: CRMR Ranch Game Duo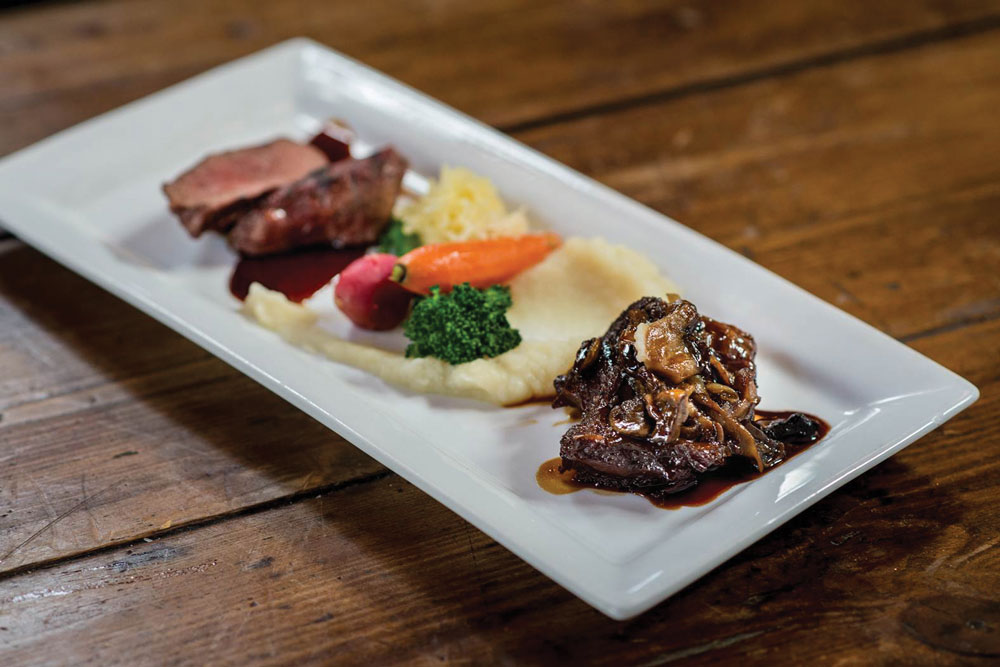 all photography by jared sych
A grilled bison striploin at one end of the plate, a tender elk short rib topped with a mushroom ragout at the other, this dish offers two game meats for the price of one. Between them, you'll find a celery-root pure and seasonal vegetables, all topped with CRMR's signature game glaze.
700 Tunnel Mountain Rd., Banff, 1-800-661-1367, buffalomountainlodge.com
Try this: Slow-roasted Boar Shoulder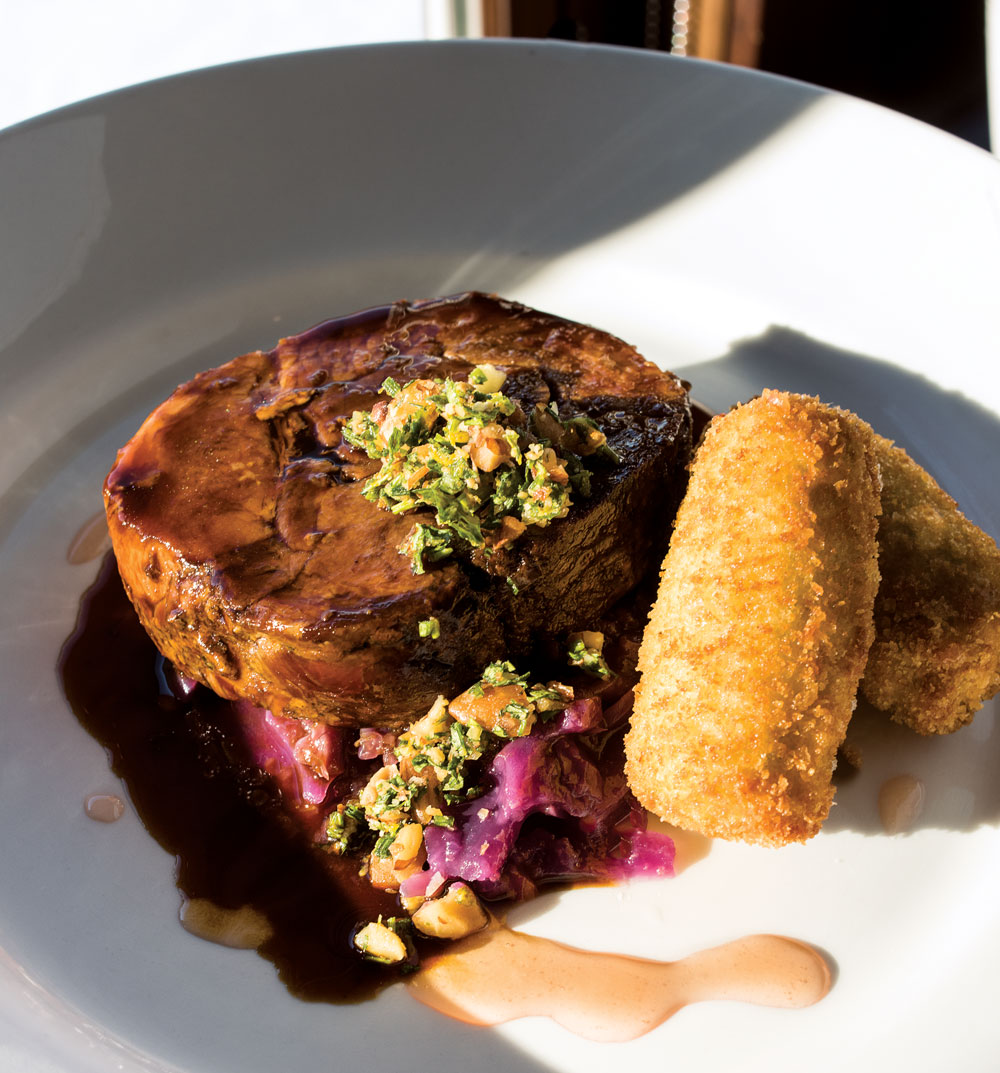 The boar shoulder is combined with a mix of mustard, herbs, garlic and onions and set aside to marinate for 24 hours. It's then cooked slowly sous vide, which makes it flavourful and tender, and served up with a pan jus and a gremolata to balance the richness.
747 Lake Bonavista Dr. S.E., 403-225-3939, lakehousecalgary.com
Try this: Bison Short Ribs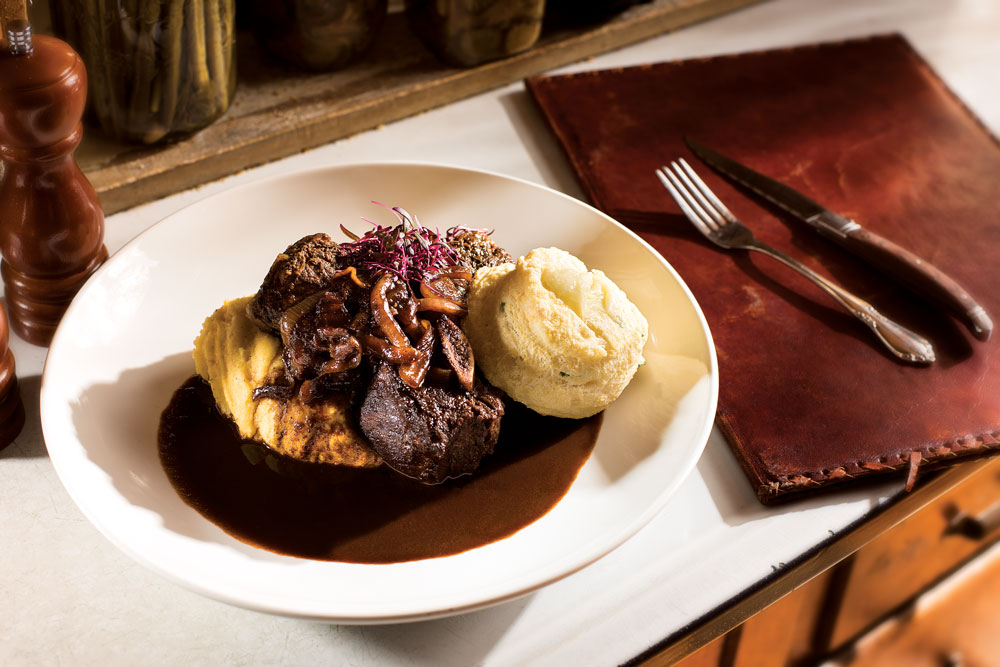 This mainstay dish has been on the Open Range menu since the beginning and chef Dwayne Ennest has no plans to remove it. The meltingly tender short ribs are braised for 16 hours with an ancho chili barbecue sauce, then served up with hominy corn grits and a cheddar biscuit.
1114 Edmonton Tr. N.E., 403-277-3408, open-range.ca
Try this: Whole Roasted Caribou Striploin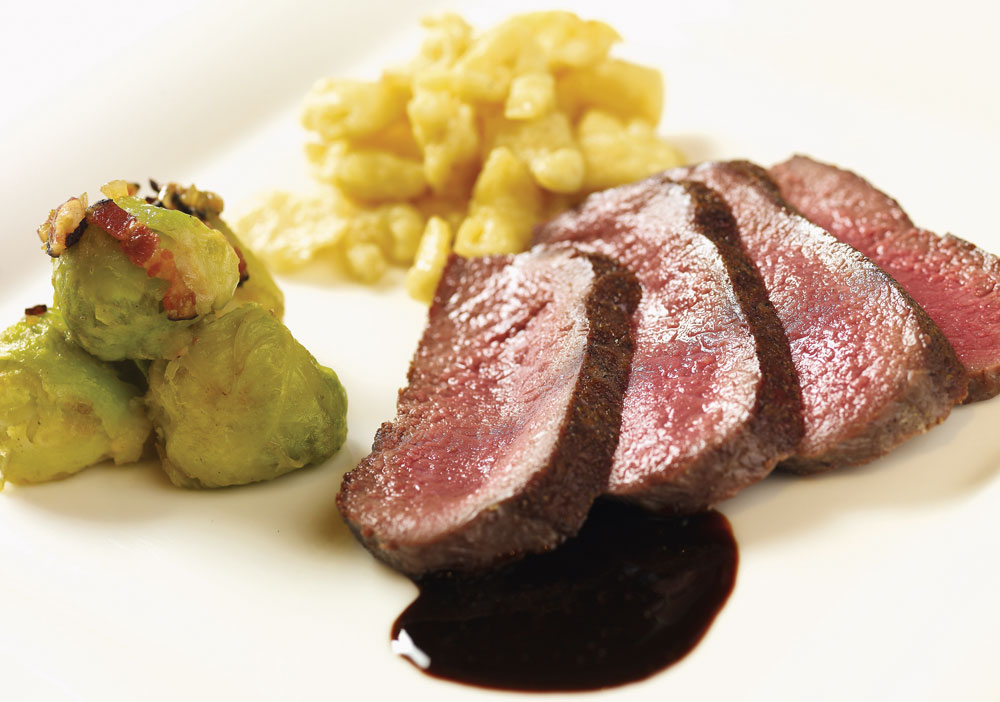 Of the game meats, caribou tends to be harder to find on restaurant menus. While the side dishes change regularly, chef Hans Sauter always chooses caribou striploin as the cut, roasts it whole, and serves it with a sauce like prairie-inspired saskatoon berry sauce.
200 Pipestone Rd., Lake Louise, 403-522-3989, posthotel.com
Try this: Hog Wild Boar Loin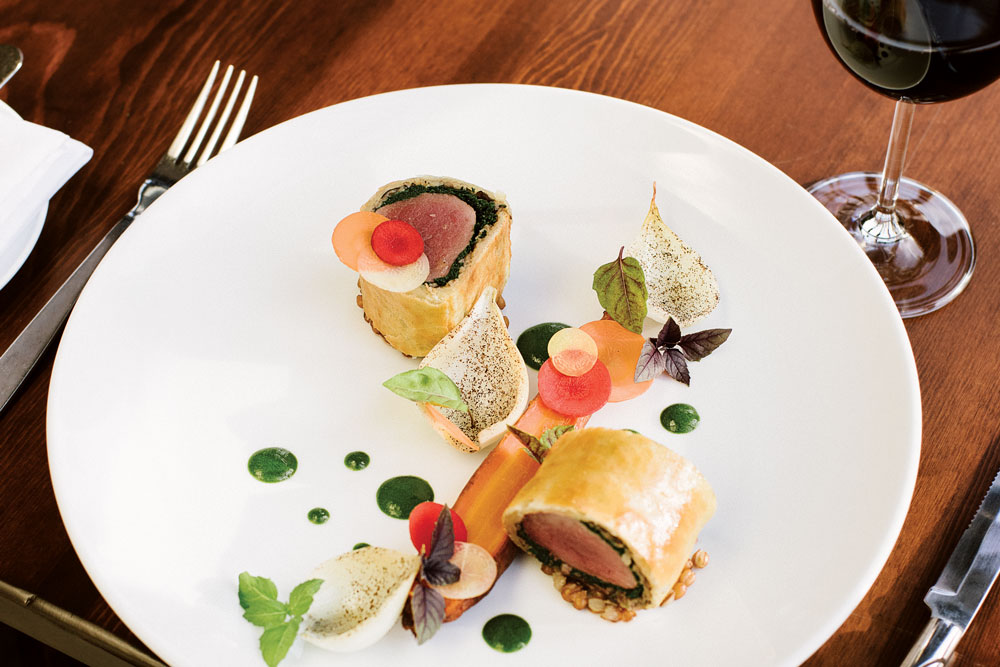 This boar tenderloin dish is executive chef Matthias Fong's creative take on the classic beef Wellington. This iteration is served with spruce emulsion, speckled onion confit, red fife and fermented carrots. How River Caf serves its wild boar changes frequently based on the seasonal availability of local ingredients.
25 Prince's Island Park, 403-261-7670, river-cafe.com
---