16 Questions with CBC Weatherman Craig Larkins
CBC's resident weather specialist talks about his on- and off-air style, forecasting Calgary's unpredictable weather, and the one colour he'll never wear on camera.
By Ricky Zayshley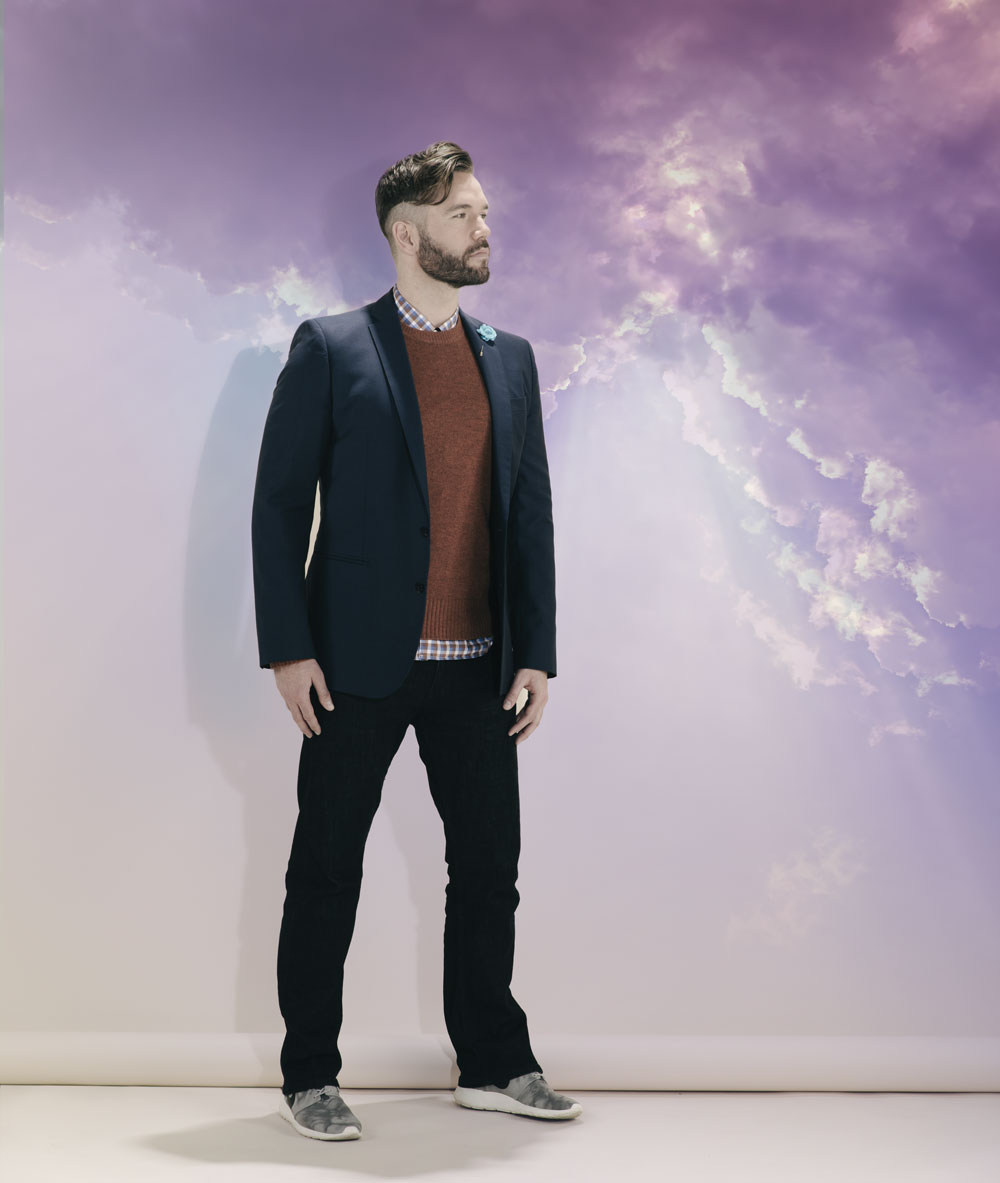 photography by jared sych; styling by crystal mckenzie; hair and makeup by cassidy andrew
Navy suit by J. Lindeberg; shirt by Selected Homme; sweater from Gap; jeans from Levi's; Nike runners from LESS17; flower pin from Club Monaco.
Craig Larkins was born and raised in Winnipeg, Man., where he started his career as a promotions producer for a local newscast. But with ambitions of being in front of the camera and an education in broadcasting – not to mention his obvious charisma – he was eventually given a news reporter job. "I started in news, and weather just fell into my lap," says Larkins, "and from there I just fell in love with it."
After stints in Edmonton and Toronto, Larkins moved to Calgary about a year ago to take the high-profile position of weather specialist at CBC News, where he's known for his off-the-cuff humour and great rapport with his co-hosts on radio and TV.
"Calgary is the first city that I've clicked with and that I love," he says. It's apparent Larkins is hitting his stride both personally and professionally, and doing it with style.
What were your first impressions of Calgary?
As soon as I moved here I noticed it's got a great young vibe to it. I think that's also another reason I'm liking this city. And the mayor's cool. I was in Toronto when the whole flood situation was going on, and I love how he just tells it like it is.
Weather does make headlines here.
It's huge. Weather affects everybody, especially in Calgary where there are a lot of influences. We've got the mountains, and we're also close to the Pacific. It's a tricky place to forecast.
How do you train to be a weatherman?
I'm actually in school right now for meteorology through Mississippi State University. It's like a little feather in your cap.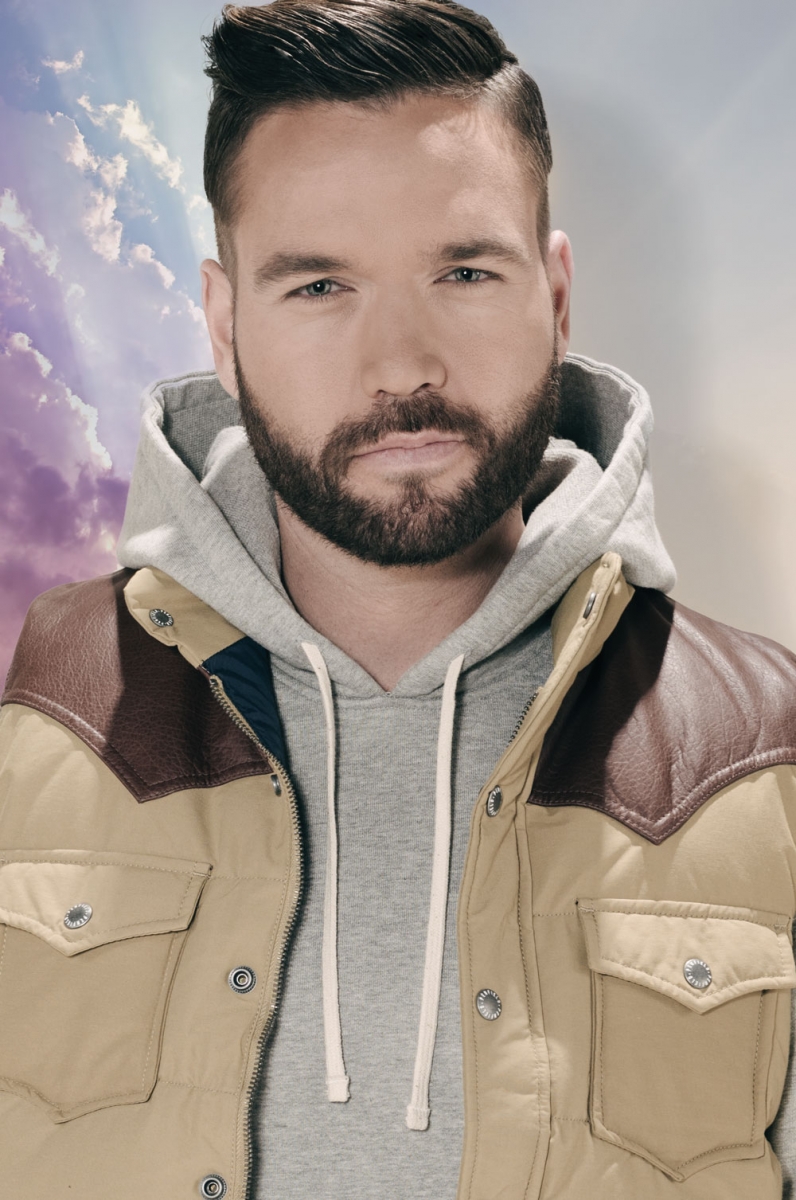 photography by jared sych
Reigning Champ hoodie and Penfield vest from LESS17.
What do you wear to work?
I'm very casual until I put on my weatherman costume. I love big knits and V-neck sweaters, jeans and Nike sneakers. And then 20 minutes before the show I'll get dressed.
Is there a company that supplies your on-air suits?
I just buy them myself, which I love because it gives me the ability to mix and match and wear whatever I want.
Do you have a favourite suit maker?
A good chunk of my suits are by Tiger of Sweden. But sometimes if I'm at H&M and I see a blazer I like, I'll buy it.
Do you have a favorite colour to wear on camera?
Blue. It's always blue. I would wear green, but I'd disappear.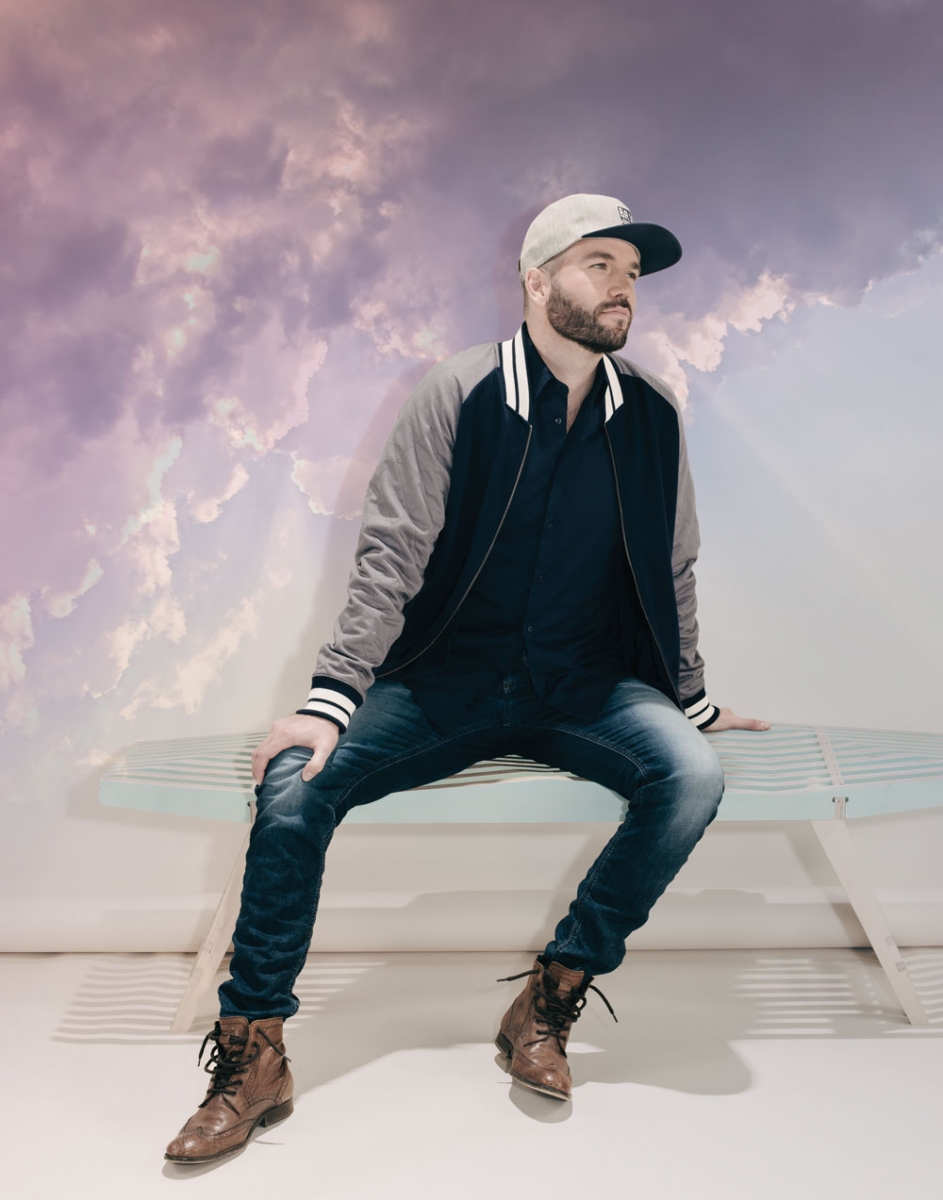 photography by jared sych
Shirt from Zara; jogger jeans from Diesel; bomber jacket from Frank & Oak; hat from Urban Outfitters; boots from Gravity Pope.
What do you get the most wear out of in your wardrobe?
I have a white shirt with black flowers on it. It looks amazing on camera, but I am always fearful of wearing the same thing in the same week and that someone at home will be like, "Oh my god, he's wearing that shirt again?"
What fashion purchases do you splurge on?
I'm obsessed with jogger jeans right now. They're sweats that Diesel makes that look like jeans, but they're jogging pants. I can wear them to work and nobody knows I'm wearing sweats right now.
What do you like to wear on the weekend?
I have a huge obsession with toques. I'm dressed up all week in the weatherman costume, and, when the weekend hits, I don't want to do my hair, so I'll wear a toque. I like to keep it simple, unless obviously there is an event or something.
Are there any Calgary events you're looking forward to this season?
I really love getting involved with LGBTQ stuff. I recently hosted the Premier's Pride Brunch, which was in support of Camp fYrefly. It's amazing to have something like that for kids to go to.
What do you tend to wear out to events?
I did have a tux, but I left it in Winnipeg. I don't wear ties on camera – I hate ties – but I would possibly wear a tie-shirt combo to an event, just to spice it up a little.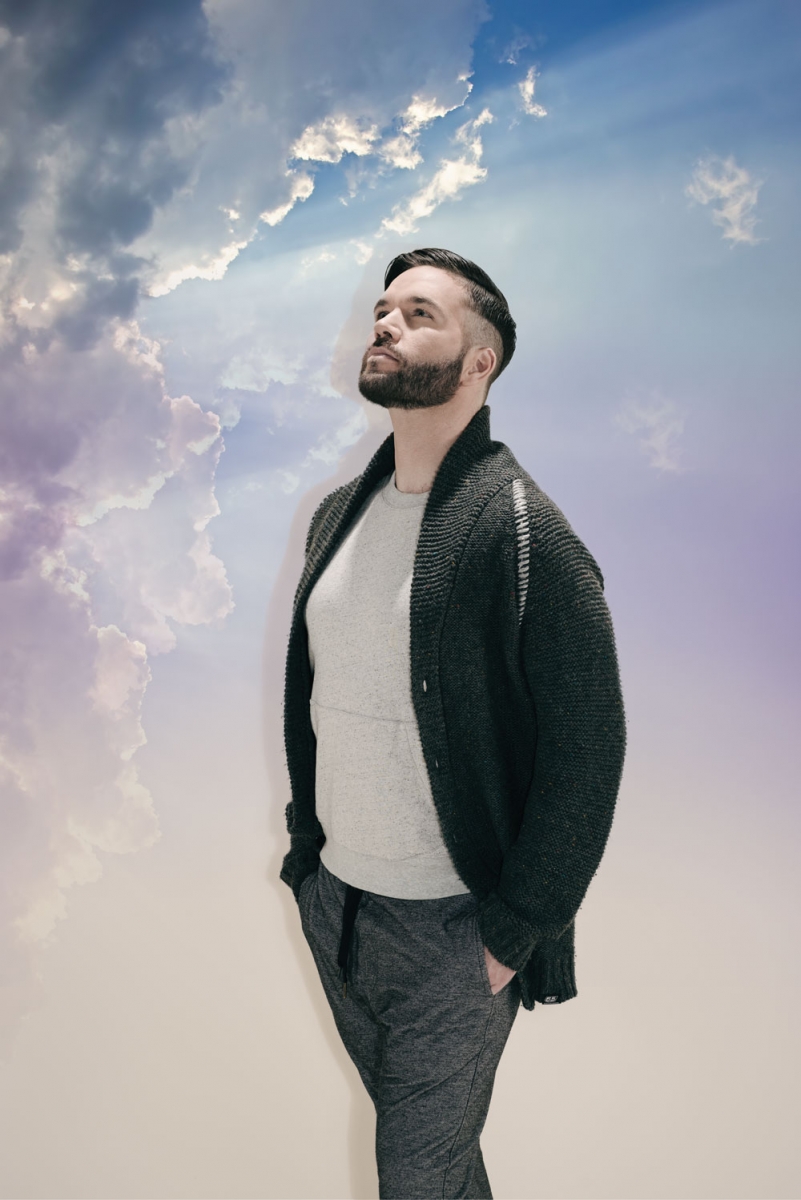 photography by jared sych
What would you do if you didn't have to earn a living?
I would open up a surf shop and sit on the beach. I don't know how to surf; I'd just want to sit there and watch other people surf.
So you'd still work, just because?
I couldn't just sit on the beach! I'd get bored; I'd need something. Maybe I'll serve drinks.
What's your dream vacation?
Scotland. My mom was born there and lived there until she was four, and then she came to Canada. I just want to go see it and go to her hometown of Paisley. I want to try to find her original house. I have huge respect for my family and discovering that side of my life.
It seems like you're true to yourself on and off the air.
I try to be myself. I'm just comfortable with where I am right now in my career and on camera. So I think it helps with my presentation. I'm not trying to fake anything; I'm trying to have a conversation with you at home.