16 Questions With Optician and Designer Biba Tharp
The elegant optician on how many frames she personally has in rotation, what's in her Fendi bag and how to get her look.
By Meredith Bailey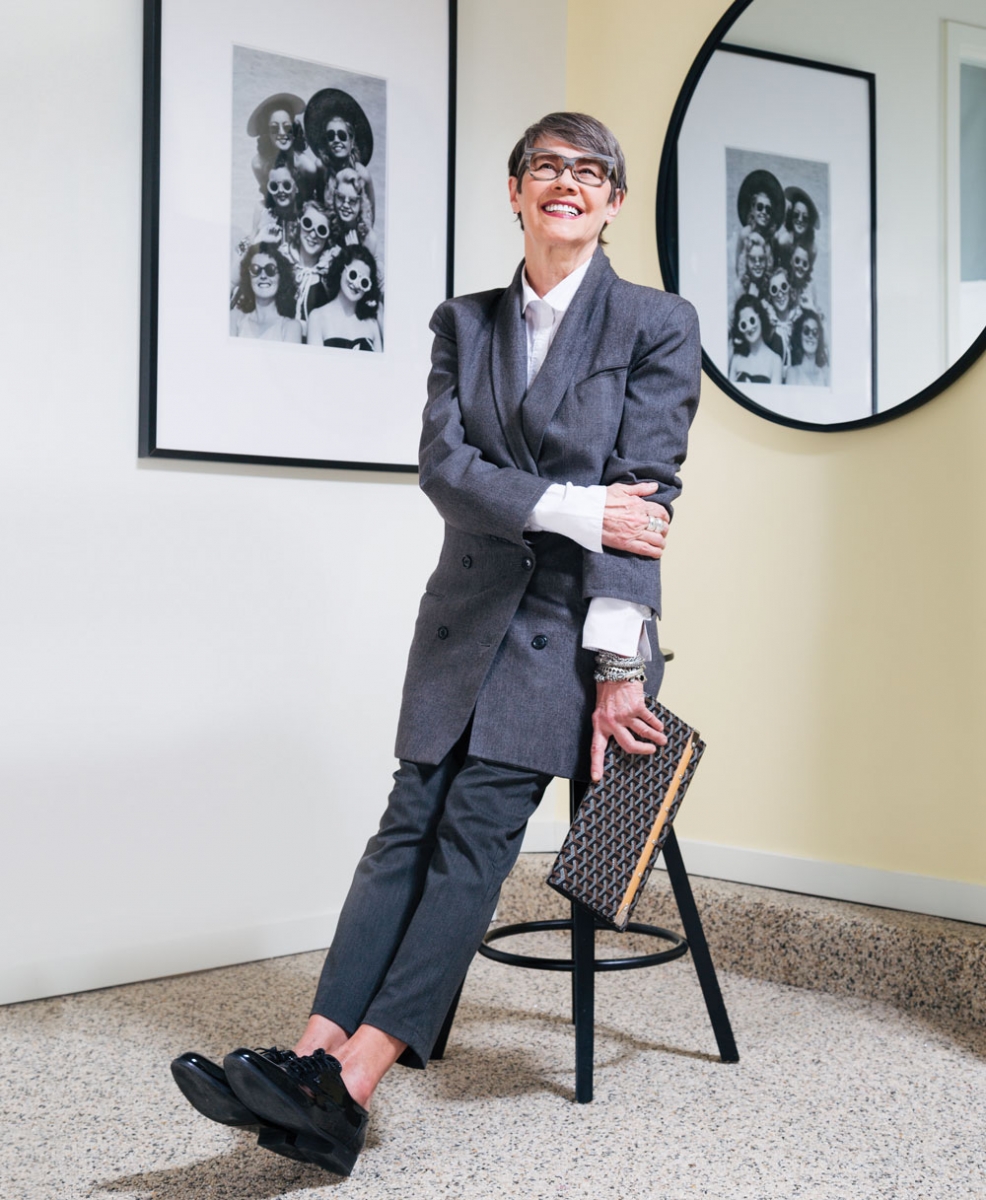 photograph by lori andrews; styled by leah van loon; hair and makeup by teslin ward
Blouse from Jacob; jacket from Steilmann; pants from Club Monaco; shoes from Arnold Churgin; bracelets by Alexander McQueen; Goyard clutch; Alain Mikli eyeglasses from Chinook Optical.
Biba Tharp, designer, optician and owner of Chinook Optical, has an eye for style. Eyeglasses are her favourite design product, and Tharp's family has been in the optical business in Calgary for almost 100 years. Her grandfather opened Consolidated Optical in 1916, and her father opened Chinook Optical and Chinook Optometric Clinic in the 1960s, selling it 10 years later.
In the early 2000s, an opportunity came to buy back Chinook Optical, and Tharp, who worked as a designer at the time, jumped at the chance to get back into the family business. Ten years and a location move to Britannia Plaza later, Chinook Optical is the go-to place for the latest designer frames and a checkup with Tharp's professional staff.
Like the bold frames she favours, Tharp's style is clean, tailored and striking.
Did you ever think you'd end up back in the family business?
I always enjoyed this industry. What your family does is sometimes not the most interesting thing and you want to get away from it, but I came full circle. My father was in his late 80s when I bought Chinook Optical back, and he worked with me. It was quite fun. My daughter, Anna, is joining the business this year, so she'll be the fourth generation. I'm really happy; I just love it.
What do you love about it?
I love glasses. They are so interesting. On one hand, they're considered a medical device – technically a prosthesis. But the fit of them is crucial and the fashion is wonderful, too. One of the most interesting things for me is that people don't see with their eyes, they see with their brains. The eyes are just the camera. Often, people think they see differently than how they actually do. To me, that's very, very interesting.
How many glasses do you own?
I have about seven different frames in rotation. Tom Ford is my favourite designer at the moment.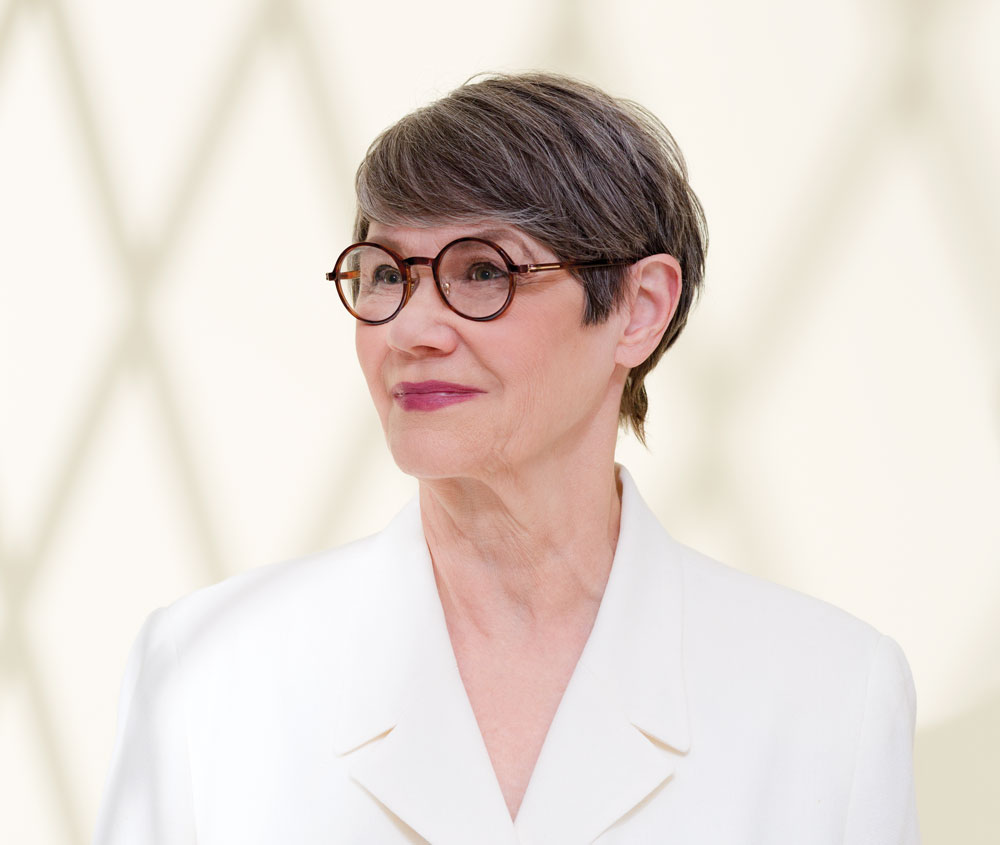 photograph by lori andrews
Jacket by Jones New York; Tom Ford eyeglasses from Chinook Optical.
How would you describe your style?
Tailored and classic. I like natural fibres. I'm very sartorial – I think I always have been. I think it's all those years of private school with school uniforms.
So much of my style is instinctive. Some people put together what they're going to wear to work the night before. I can't do that; I've tried, but I'm usually not in the mood. When I have to get dressed, I just do it. I think my instincts as a designer must influence that.
What do you wear to work?
I generally always wear a blazer. I usually wear pants and, more often than not, flat shoes, all in dark colours. So I do, in a sense, have a uniform. I'm a little intractable in that regard.
Do you wear colour?
I'm drawn to black, grey, navy blue and dark brown. In the summer, I go wild and wear lots of beige and cream. I'm really conservative when it comes to colour. But I'll wear red nail polish or lipstick or coloured shoes.
What do you wear when you're not working?
Quite often I wear jeans. My boyfriend jeans are very comfortable. I wear Converse sneakers and a plaid shirt if I'm at home and not working. It's very casual. It's almost a uniform, too.
How many pairs of Converse do you own?
Five. I really like them. I have grey, white, dark grey, khaki, all neutrals. They're all low-tops.
Are there any social events you're looking forward to this year?
Oh, yes, music. I go to the opera and the [Calgary Philharmonic Orchestra]. I also bought season tickets to [Alberta Theatre Projects] this year.
What will you wear?
I wouldn't wear something like a gown. I'd wear pants, a suit maybe. I do have items that are a little dressier, but they don't tend to get much wear. It's like using your grandmother's silver: you have to remember to take it out. I think accessories are a wonderful way to dress up an outfit. It could be glasses, scarves, makeup, shoes and definitely dressier shoes.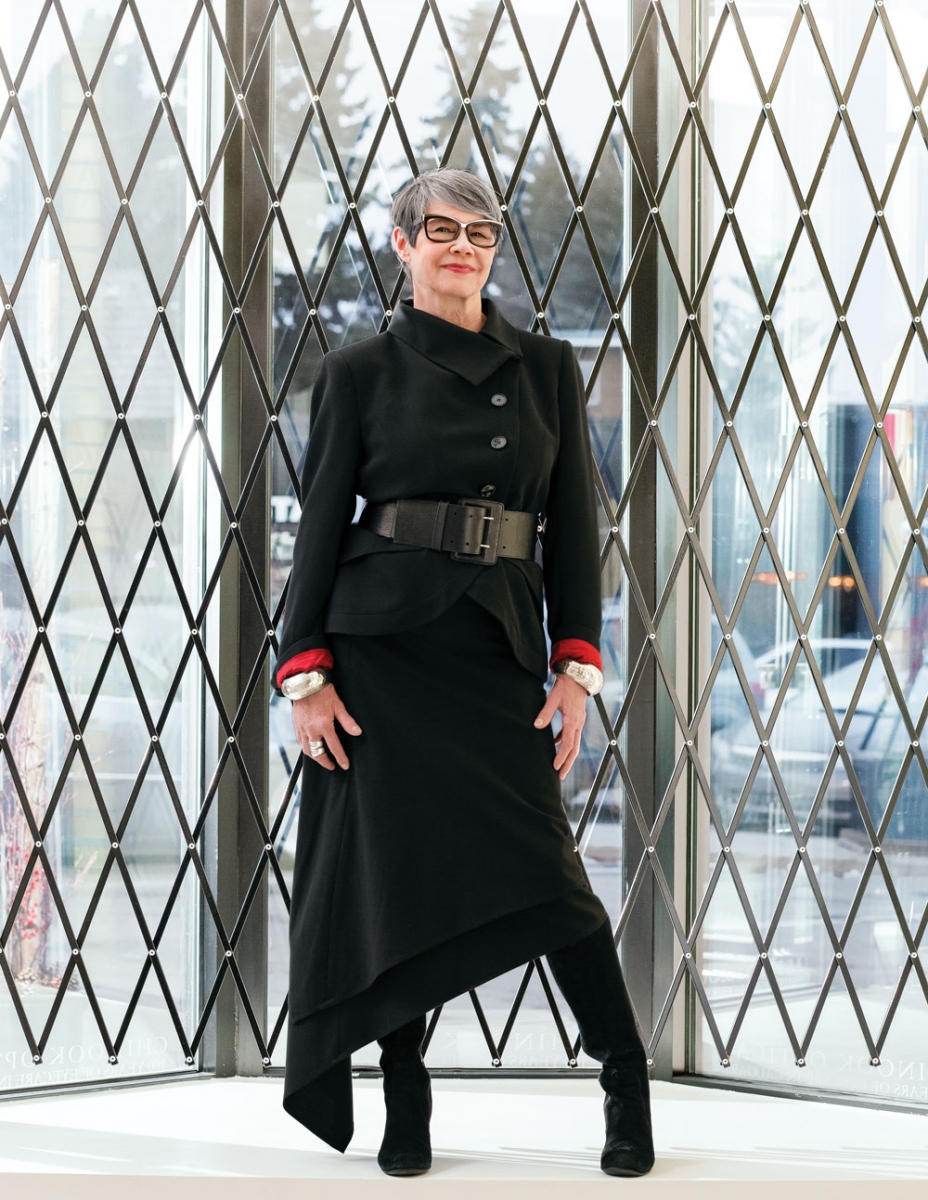 photograph by lori andrews
Jacket from Zara; Lillibell skirt; belt from Club Monaco; boots from Michael Kors; inherited hammered silver cuffs; La Matta eyeglasses from Chinook Optical.
Who is your style icon?
The only one I've ever had is my mother. Her tastes were very different from mine. She wore lots of bright clothes and big, bold jewellery. She was tall and slim and very confident. She had a strong sense of her own style and was absolutely charming. I admire people who wear colours and bold jewellery.
Do you have a favourite childhood outfit?
My father had a ranch, so I wore a lot of jeans and plaid shirts. I wore that for riding, and, of course, cowboy boots. I really haven't changed a lot.
Do you still wear cowboy boots?
Oh, yes, I have a few pairs. I love Stampede. That's the part of the city I absolutely adore. I love the Western heritage. I'm a Rotarian and we sell Dream Home tickets, so I work at the Stampede every year.
What is the last thing you purchased?
I bought a black sweater from Oak + Fort. It's a loose turtleneck sweater. Winter was coming.
What is your greatest shopping extravagance?
Bags and shoes. I have a shoe angel – a friend of mine who is an artist and also works part-time at Arnold Churgin. She will phone me up whenever anything comes in that she knows I'll love. It's absolutely amazing.
What's in your purse?
In my Fendi bag I carry my Montblanc Day-timer, which doubles as my wallet. I have sunglasses in one of our Chinook Optical cases, a leather makeup bag with MAC lipstick, Chanel eye shadow, eye drops and long black leather gloves from Club Monaco. I use my Goyard bag for work stuff. It holds my laptop. I've always had a soft spot for Goyard.
---
Lightning round
Radio: CBC
iPod playlist: Maria Callas, Nick Drake, Lhasa De Sela
Currently reading: Joseph Boyden's The Orenda and Alice Munro's Dear Life
Favourite films: The Lives of Others and All About My Mother
Glasses or contacts: Glasses!
Red or white: Both
Denim or leather: Denim
Dream vacation: The Orient Express
Cocktail: Dry martini
Favourite locally made edible treat: Anything from Sidewalk Citizen Bakery and the French fries at Fleur de Sel
Favourite Calgary restaurant: Fleur de Sel
Favourite ice cream flavour: Salted caramel from Village Ice Cream
Greatest extravagance: Making time to draw
---
Get Biba Tharp's look
Silver Kelly bracelet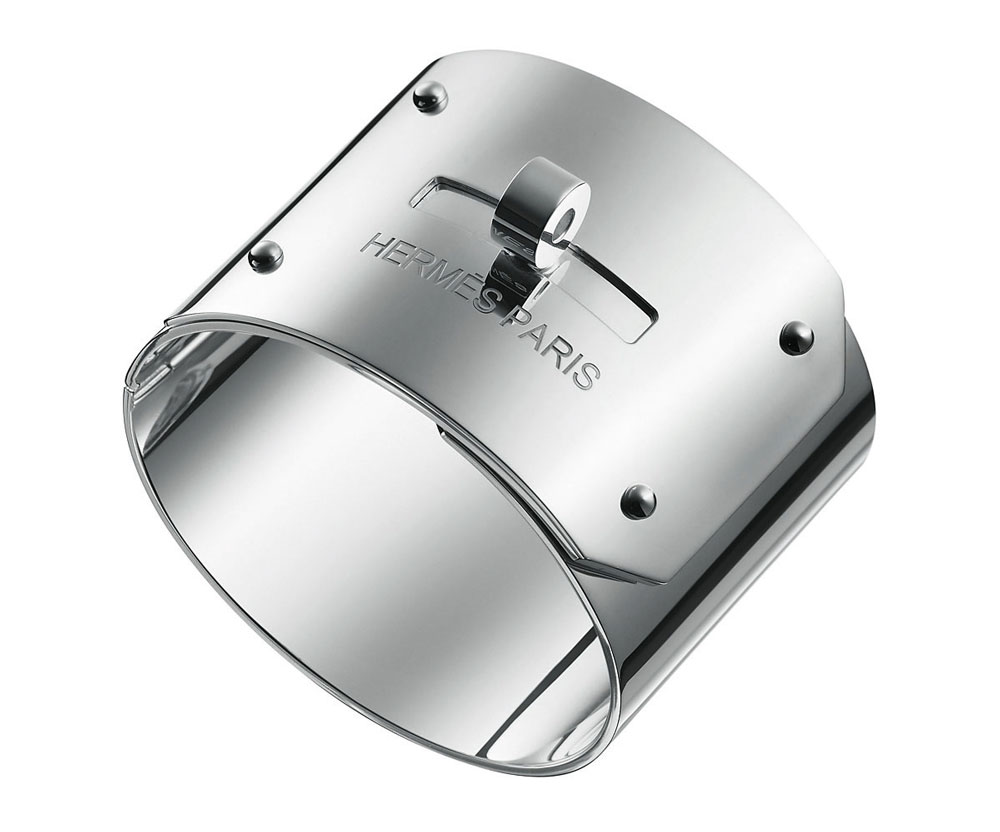 $3,600, from Herms.
510 8 Ave. S.W., 403-767-9100, hermes.com
Lipstick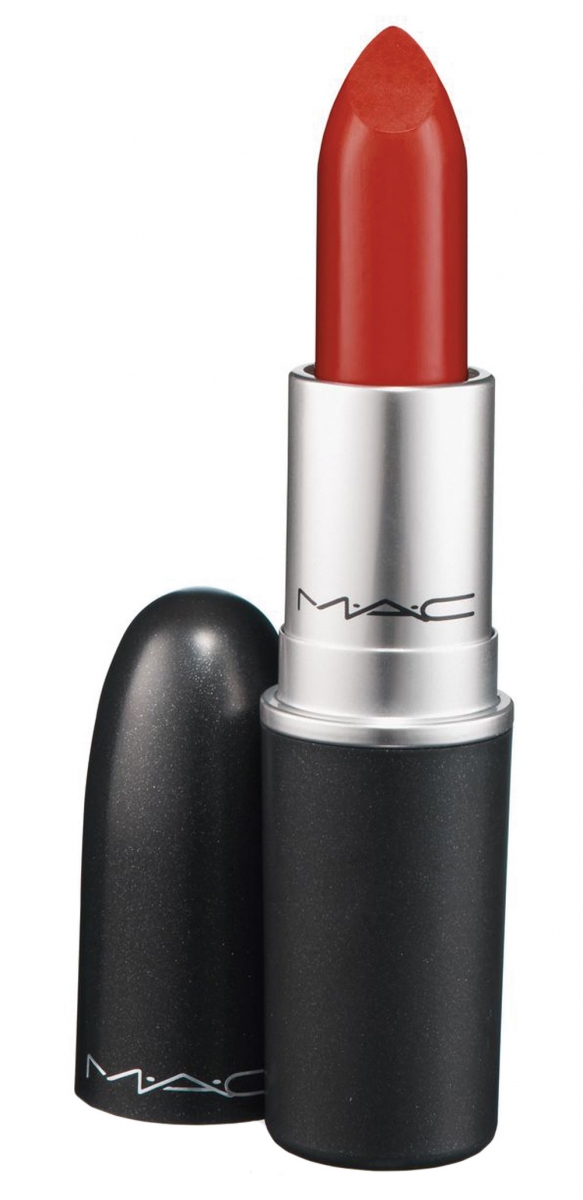 In "Russian Red," $16, from MAC Cosmetics.
Various Calgary locations, maccosmetics.com
Marie St. Pierre "Anna" blazer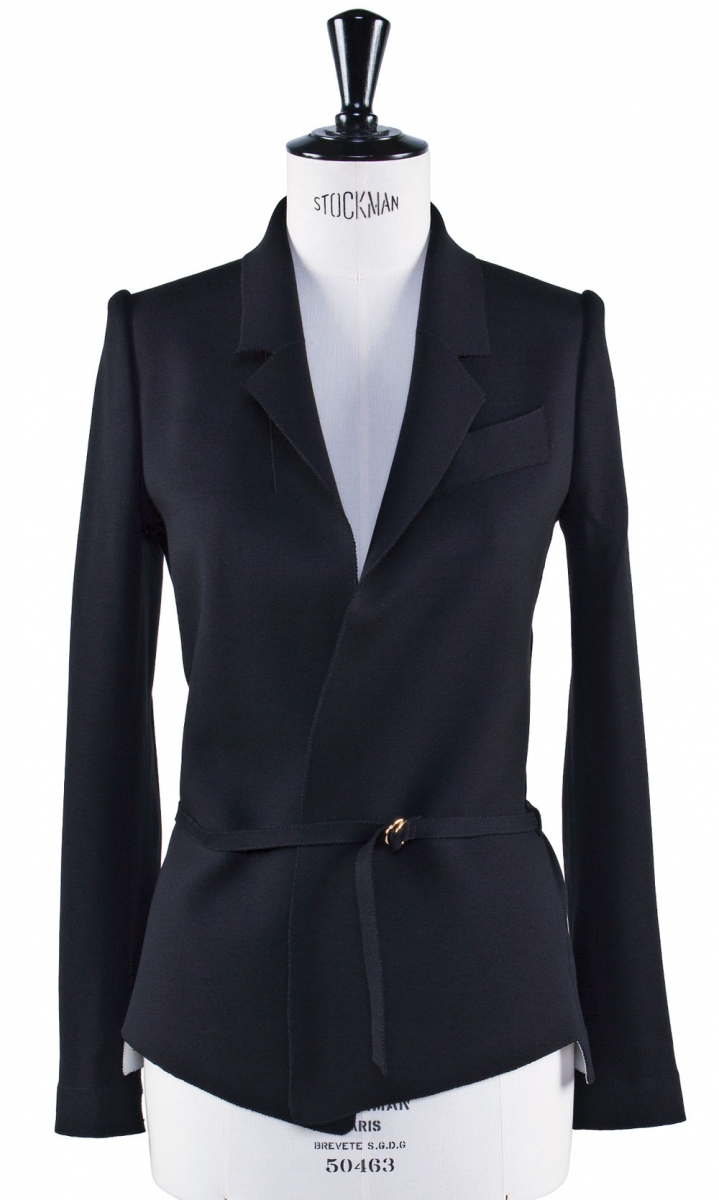 $900, from Blu's Womens Wear.
Southcentre Mall, 403-225-8315, and Bankers Hall, 403-234-7971, blus.com
Alexander McQueen eyewear

$430, from Chinook Optical.
Britannia Plaza, 813 49 Ave. S.W., 403-252-1961, chinookoptical.com
Chanel No. 5 Parfum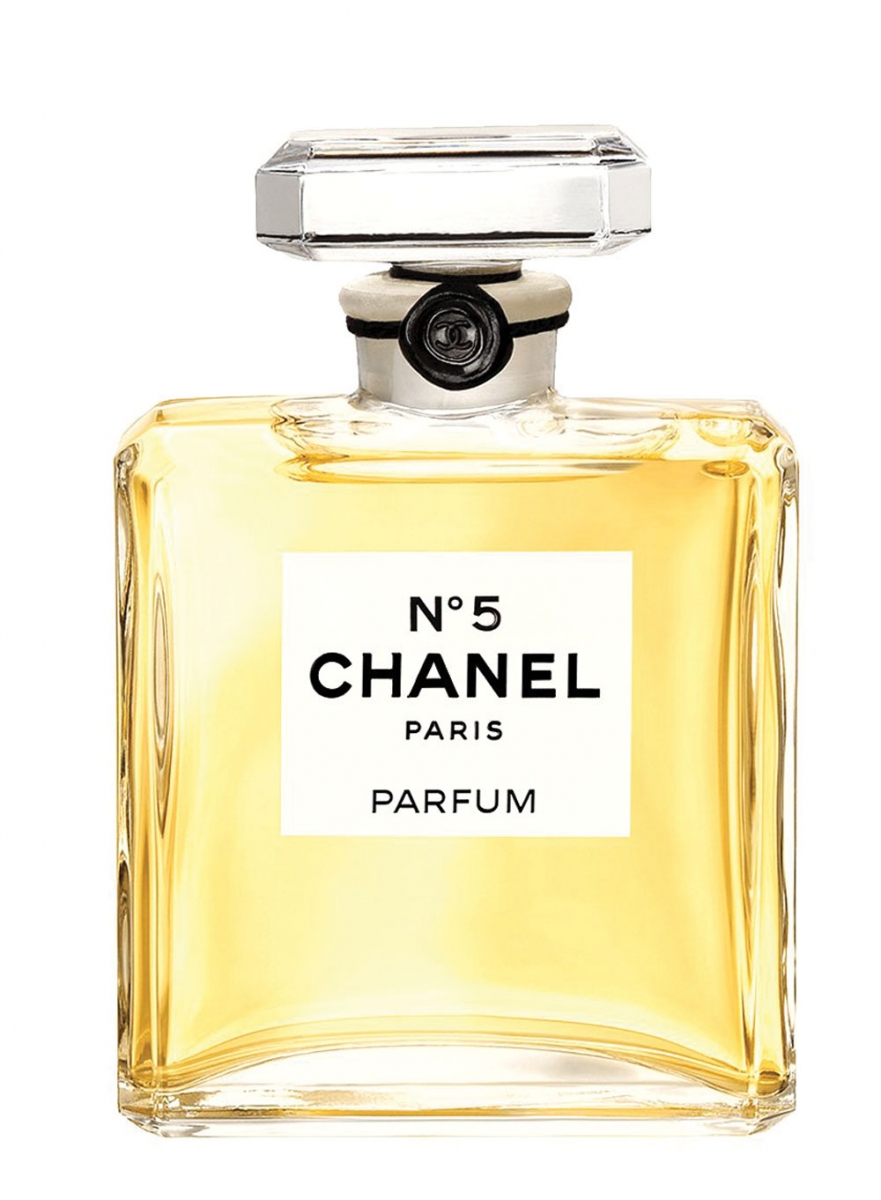 30 ml, $340, from Holt Renfrew.
510 8 Ave. S.W., 403-269-7341, holtrenfrew.com
"Iamafan" shoe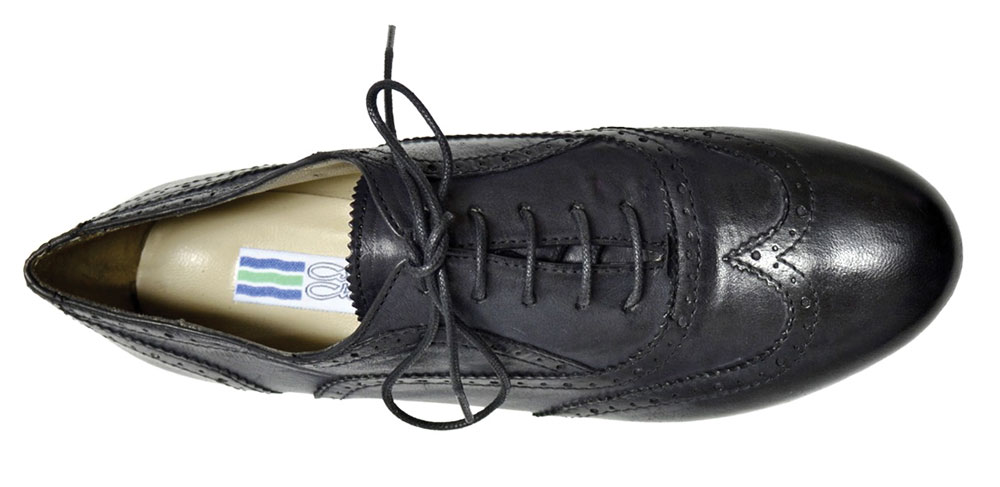 $179, from Arnold Churgin Shoes.
Market Mall, 403-202-2553, and three other Calgary locations, arnoldchurgin.com
Soulages in America by Philippe Ungar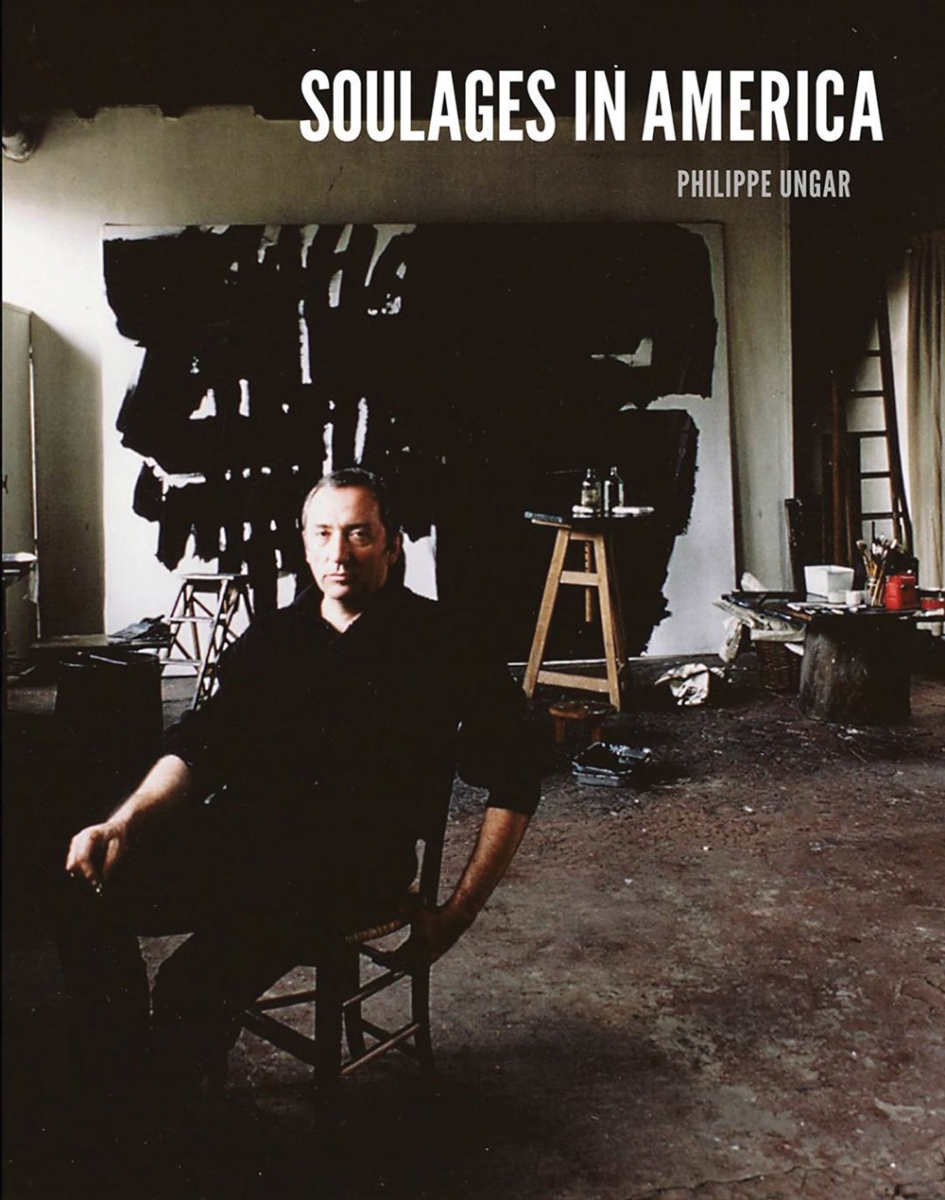 $40, by order from Chapters-Indigo.
Various Calgary locations, chapters.indigo.ca