Fillers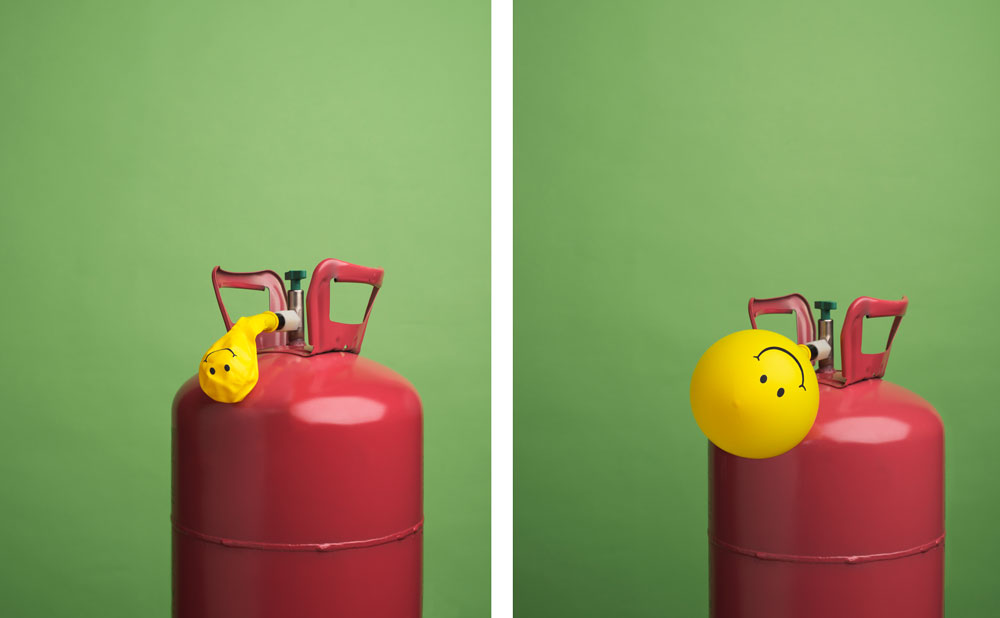 all PhotographY by Julya Hajnoczky
What: Fluid, typically hyaluronic acid, is injected via syringe. Effects are immediate, with little to no downtime. Fillers last six to nine months (you can get permanent fillers, but they won't move or appear natural as your face ages unless you opt to use your own body fat). New fillers like Sculptra last 18 months and stimulate collagen growth.
Why: Fillers add volume, fill wrinkles, under-eye circles and scars, enhance facial structures like lips and eyebrows, and can subtly change the shape of the face (sometimes called a "liquid facelift"). They're not just for faces – you can get non-surgical butt lifts using filler.
Is it for you? Fillers work best for early to moderate age-related volume loss. Those with deeper lines and advanced skin laxity will get better results from a surgical facelift.
Cost: $650 to $2,400, depending on the quality and amount of product and the qualifications of the person with the syringe.
Where: Calgary Institute of Plastic Surgery; Calgary Institute for Skin Advancement.
---
Lasers
What: Fractional lasers use heat to damage microscopic columns of skin while leaving the surrounding skin intact. There are two primary types of laser treatments: ablative (CO2 lasering), which damages the surface of the skin as well as the underlying layers, and non-ablative (Fraxel, Halo, Fotona), which targets underlying layers of skin and spares the surface. Plan for a week or so of downtime with sunburn-like pain, redness, swelling and peeling, more so with ablative than with non-ablative.
Why: Ablative laser treatments stimulate collagen and skin regeneration, erasing wrinkles, age spots and acne scars while tightening the skin. Non-ablative lasers work on pigmentation and sun damage.
Is it for you? Lasers work well on early to moderate signs of aging and scarring. In very rare cases lasers have caused permanent skin discolouration, especially in people with dark skin. Microneedling is a good alternative.
Cost: About $3,000, including all pre- and post-treatment appointments and related medications.
Where: Derm.ca; Institute of Skin Advancement.
---
Belkyra
What: To remove the excess fat that causes a double chin, naturally occurring bile salt deoxycholic acid is injected into that fat pad. The area is numbed first and the injections spaced about one centimetre apart. Expect stinging during the procedure and swelling for a day or two after. You'll need at least three treatments spaced six weeks apart, and results take a few weeks.
Why: The salt emulsifies (read: destroys) the fat-cell membranes, which causes the fat to disappear and the double chin with it.
Is it for you? If you have excess fat under your chin and you don't want liposuction, this is for you. Note that this procedure addresses fat, not skin laxity.
Cost: $300 per syringe, typically $300 to $600 per session.
Where: Sante Medical; Dr. Jeffrey Dawes Plastic and Dermatologic Surgery.
---
Microneedling
a.k.a. Collagen Induction Therapy, a.k.a. Medical Needling
What: Your facial skin is poked by three-millimetre titanium needles attached to a dermal roller Rejuvepen or meso injector, usually followed by the application of a rejuvenating product. Expect swelling and redness for a day or two.
Why: The needles create small wounds that stimulate collagen and elastin growth, making skin tighter, smoother and more evenly toned.
Is it for you? Microneedling works on early signs of aging, pigment inconsistencies, superficial melasma and acne scarring. It's also a good heat-free, quick-recovery alternative to laser treatments, but results are slower (minimum six weeks) and you need at least three treatments instead of one.
Cost: $120 to $400 per treatment depending on what type of rejuvenating product is used.
Where: Papillon Medical Aesthetics.
---
Neuromodulators
What: Botulinum toxin A, a neurotoxin, is injected into specific facial muscles, causing temporary paralysis. Effects take a few days to kick in and about four months to wear off.
Why: Wrinkles caused by specific facial movements, such as frowning and squinting, can be diminished or prevented.
Is it for you? If you have (or want to prevent) early signs of aging, like crow's feet and frown lines, neuromodulators are a good bet.
Cost: Expect to pay $10 to $18 per unit (frown lines alone take about 30 units), depending on the qualifications of the person performing the operation.
Where: Calgary Institute of Plastic Surgery.
---
---
Platelet-Rich Plasma Therapy
a.k.a. PRP, a.k.a."Vampire Facelift"
What: Blood drawn from your arm is whizzed in a centrifuge to separate the plasma, which is injected all over your face using a "meso injector" that delivers one jab per second. Multiple monthly treatments are required, sometimes alternated with a vitamin cocktail combined with hyaluronic acid injections. Redness and swelling resolves in a day or two, and results show after a couple of months.
Why: Needling stimulates collagen and plasma promotes healing, smoothing wrinkles and acne scars, tightening lax skin and addressing pigmentation problems. Because PRP stimulates blood flow and revitalizes cells, it's also an effective hair regrowth therapy.
Is it for you? PRP is effective on early to moderate signs of aging and hair thinning, and as a preventative treatment.
Cost: About $600 per treatment for at least three treatments. Results last about 18 months.
Where: Derm.ca.
---
Ultherapy
What: Ultrasound energy goes as deep as 4.5 mm under the skin of your face, neck and dcollet, which stimulates collagen and elastin. The procedure causes swelling and sometimes bruising, but downtime is minimal (a Sante Medical technician gives a demo on the back of my hand, and it feels like being poked by a needle and shocked by a small toaster). Results take two to three months and you'll need to repeat the process annually.
Why: Regenerated tissue and collagen replaces lost volume, tightening and smoothing the skin.
Is it for you? If you've just started noticing laxity in your skin but you're not ready for a facelift, Ultherapy is a suitable option.
Cost: $1,900 to $4,400, depending on how much surface area is being covered.
Where: Sante Medical; Institute for Skin Advancement.