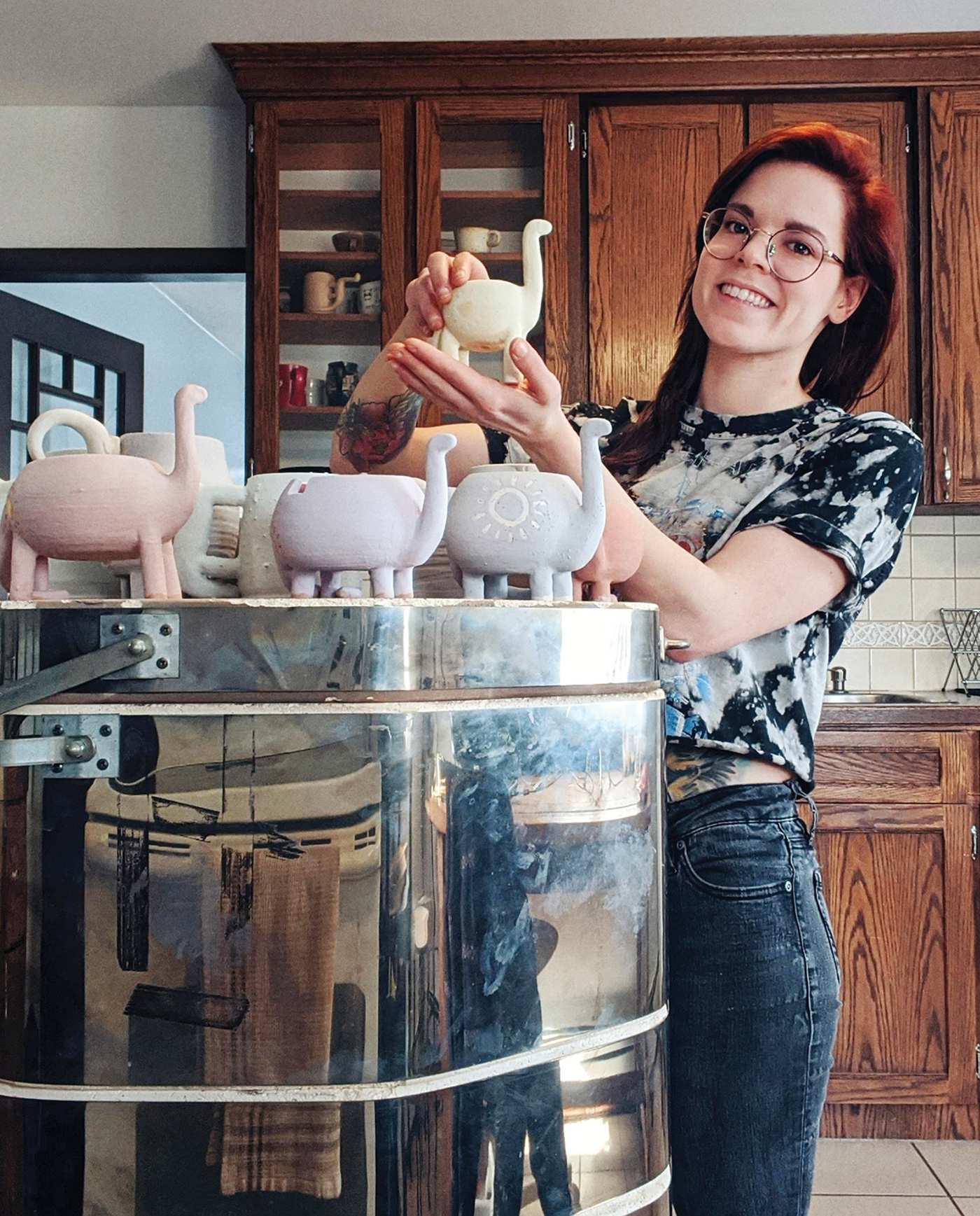 On any given day, Paige Harris can be found welding the metal skeleton of an alien or forming the Styrofoam bark of a massive model tree.
The Calgary artist's day job with Studio Y Creations means creating lifelike props for displays in malls, dental offices, hospitals, amusement parks and other locations. Past projects include crafting pandas, rhinos and sloths for the South Health Campus and parade floats for the Calgary Stampede, which involved everything from making the internal metal structure, or armature, to sculpting, finishing and painting the exterior.
"I think every person that goes to art school, they're scared that they're never going to be able to use the skills like welding or woodworking ever again," Harris says. "My job's kind of structured it so that I've refined my skills a lot more and put them to use."
Harris's work connects with people – adding to their experiences and enhancing their surroundings. From her home studio, Harris continues forging those connections. While her personal work varies across media, her ceramics have become her signature, particularly her series of Dino Mugs.
"I think it's one of the most intimate pieces of art you can buy," she says. "These things go into people's homes and into people's cupboards. They have their morning coffee with a dinosaur mug."
Whether with ceramics or her prop work, Harris says she hopes to spread positivity.
"I've seen people walk by my [art market] booth and see a mug with a dinosaur attached to it and they just smile," says Harris. "Just a smile from something that I made is enough for me."
Harris's work is available on her website, paigesharris.com. She also streams her creative process on Twitch at twitch.tv/paigesharris