Find furniture and design consultation at BoConcept.
The Design District was once home to Electric Avenue, Calgary's notorious 11th Avenue S.W. stretch of bars and nightclubs. Today, clubs have given way to a high concentration of art galleries and unique home decor and furniture stores. In addition to custom-made furniture, beautiful decorative items and art, shoppers can also pick up gourmet pantry staples, gift cards, outdoor adventure supplies and vintage finds here.
BoConcept sells Danish designed modern and contemporary furniture and accessories. It also offers free in-home design consultation services with experienced interior designers.
701 11 Ave. S.W., 403-265-6677, boconcept.com, @boconceptyyc
You'll find a constantly changing selection of specialty ingredients, kitchenware and, of course, more than 2,000 cookbooks by local and international authors at Cookbook Co. Cooks.
722 11 Ave. S.W., 403-265-6066, cookbookcooks.com, @cookbookcocooks
From sectionals to outdoor patio pieces, Domicile carries beautiful modern furnishings to outfit your whole home. Expect unique design and excellent craftsmanship.
820 11 Ave. S.W., 403-262-9780, domicileinteriors.com, @domiciledesign
F2 Furnishings sells its own independent furniture line that's 100 per cent Canadian-designed. As well as modern customizable furniture pieces, look for beautiful accessories and artwork here.
1210 11 Ave. S.W., 403-452-2881, f2furnishings.ca, @f2furnishings

Kit's collection of classic modern furniture and accessories includes international brands such as Marimekko and Herman Miller, as well as Canadian artists like Horn of Plenty.
725 11 Ave. S.W., 403-508-2533, kitinteriorobjects.com, @kitcalgary
Shop the showroom at Maria Toms for designer furniture, unique lighting and accessories, as well as Calgary's only outlet selling Farrow & Ball paints and wallpaper.
1015 11 St. S.W., 403-233-9055, mariatomas.com
MEC is Canada's largest retail consumer co-operative. For more than 40 years, it has offered dependable, durable and affordable outdoor recreation gear and accessories to its loyal members.
830 10 Ave. S.W., 403-269-2420, mec.ca, @mec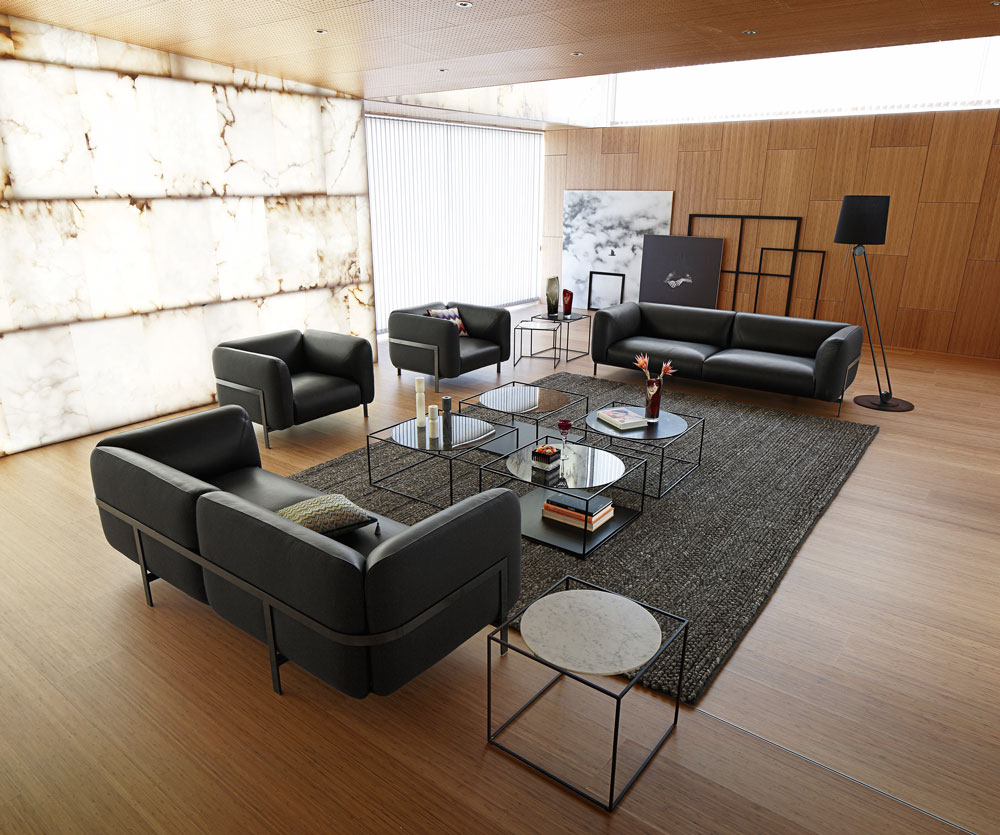 With more than 200 locations worldwide, Roche Bobois' Calgary showroom features colourful and modern furniture and accessories, including the store's iconic sofas.
225 10 Ave. S.W., 403-532-4401, roche-bobois.com
Make sure you also check out
For an extensive range of outdoor apparel.
817 10 Ave. S.W., 403-264-2444, atmosphere.ca
For a great selection of sustainable bath, beauty and kitchen supplies.
1304 10 Ave. S.W., 403-930-6363, communitynaturalfoods.com, @mycnf
For furniture and accessories for every room in the house.
1124 10 Ave. S.W., 403-246-6240, interiorliving.ca, @interiorliving1
For large-scale furniture and iconic down-filled couches.
739 10 Ave. S.W., 403-265-6777, montauksofa.com, @montauksofa
For decorative homewares in a wide range of styles.
638 11 Ave. S.W., 403-237-6890, peridot.ca
For an architect-curated selection of home furnishings and decor.
1204 12 St. S.W., 403-270-9376, pompandcircumstance.ca, @pandc_calgary
For the best in contemporary home furnishings.
739 11 Ave. S.W., 403-262-8525, robertsweep.com
For premium-quality bikes, cycling accessories and fashion.
735 10 Ave. S.W., 403-294-9248, rogueslife.com, @rogueslife
For everything you need to take a great picture.
802 11 Ave. S.W., 403-234-9935, thecamerastore.com, @thecamerastore
For fresh florals and unique giftware.
820 11 Ave. S.W. (inside Domicile), 403-806-0099, themuseflorals.com
For custom stationery and fun giftware.
839 10 Ave. S.W., 403-245-8868, thesocialpage.ca, @thesocialpage
For everything a snowboarder or skateboarder would ever need.
738 11 Ave. S.W., 403-270-3719, sourceboards.com
For a curated selection of vintage fashions.
638 11 Ave. S.W., 403-233-7770, avintageaffair.ca