One of the city's most iconic street, 17th Avenue S.W. (and the streets that adjoin it) has made and maintained a name for itself as a go-to retail district in Calgary. Grab a coffee and do some window-shopping, or step inside the boutiques and open yourself to a world of unique everyday items and high-end fashion.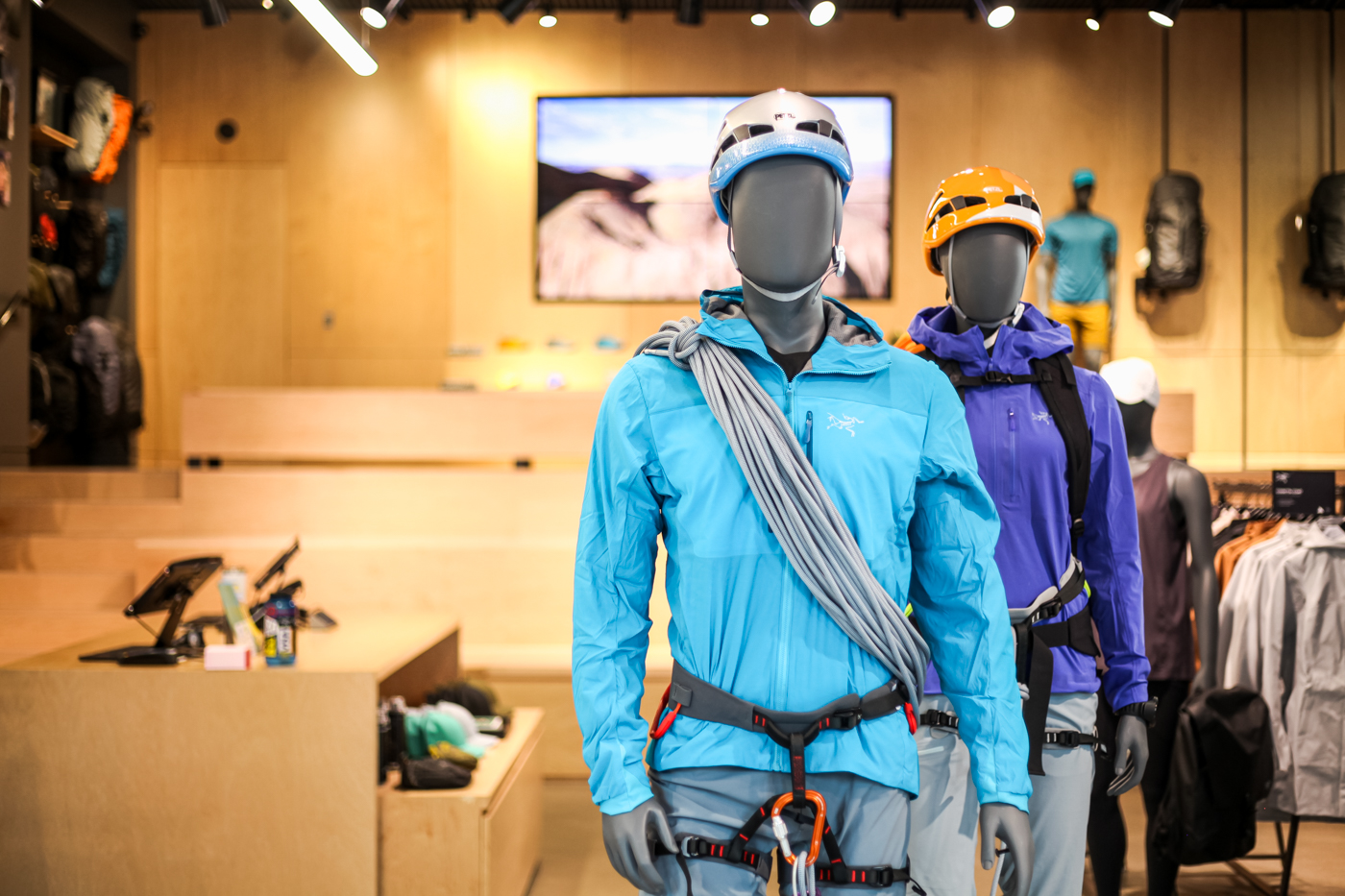 This Vancouver-based outdoor clothing and equipment company has been outfitting climbers since 1989. You're bound to run into other outdoor enthusiasts as you peruse its selection of insulated jackets, chalk bags and hiking boots. It also hosts events, so make sure to check out the Eventbrite page.
150, 815 17 Ave. S.W., 587-392-3135, arcteryx.com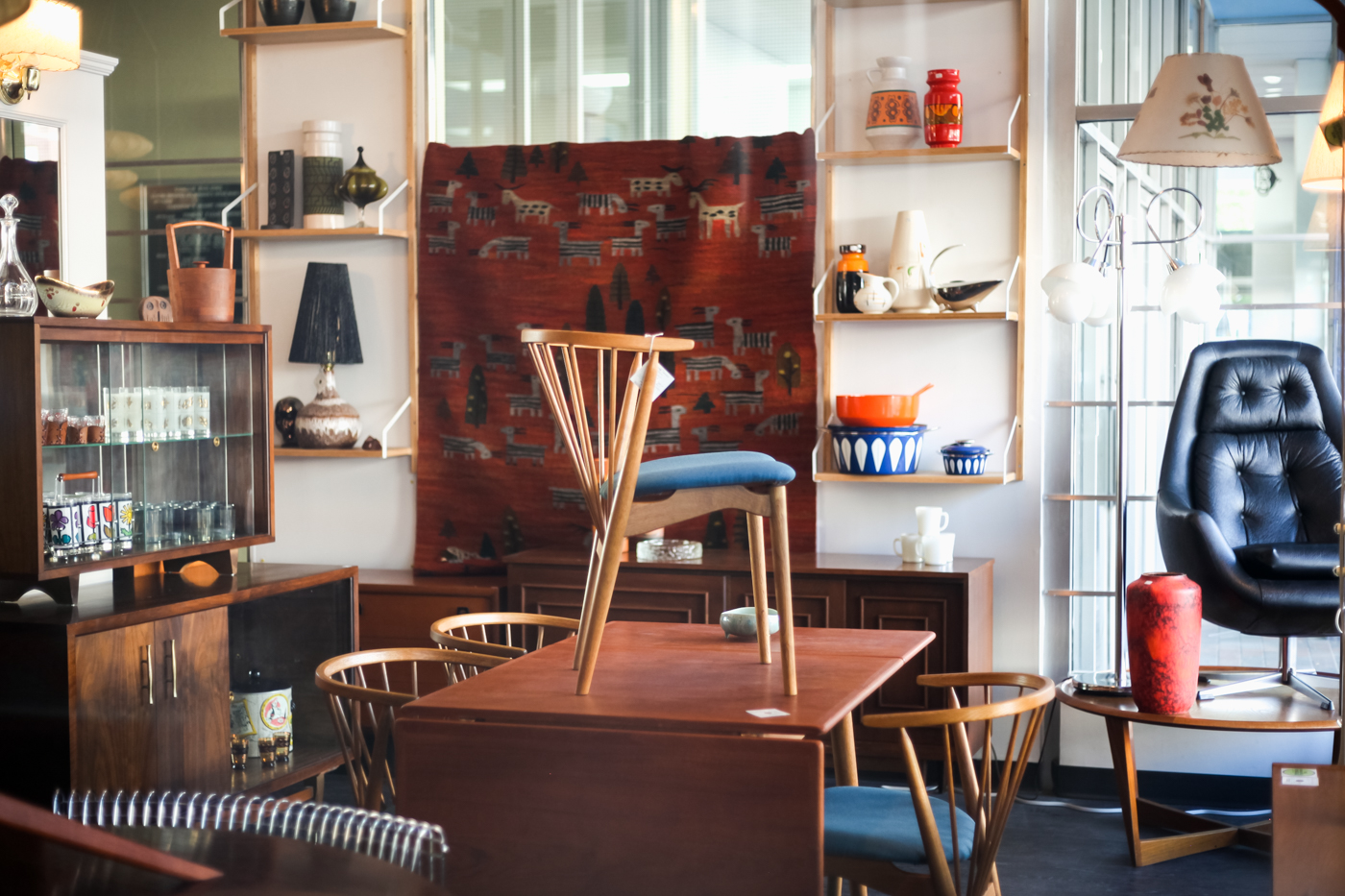 In this midcentury haven, you'll find home furnishings, decor and art that date back from the 1940s to 1960s. The warm wood tones, clean lines and pops of colour give the pieces in Bex and Mansfield's inventory a timeless look.
1611 14 St. S.W., 403-229-0067, bexvintage.ca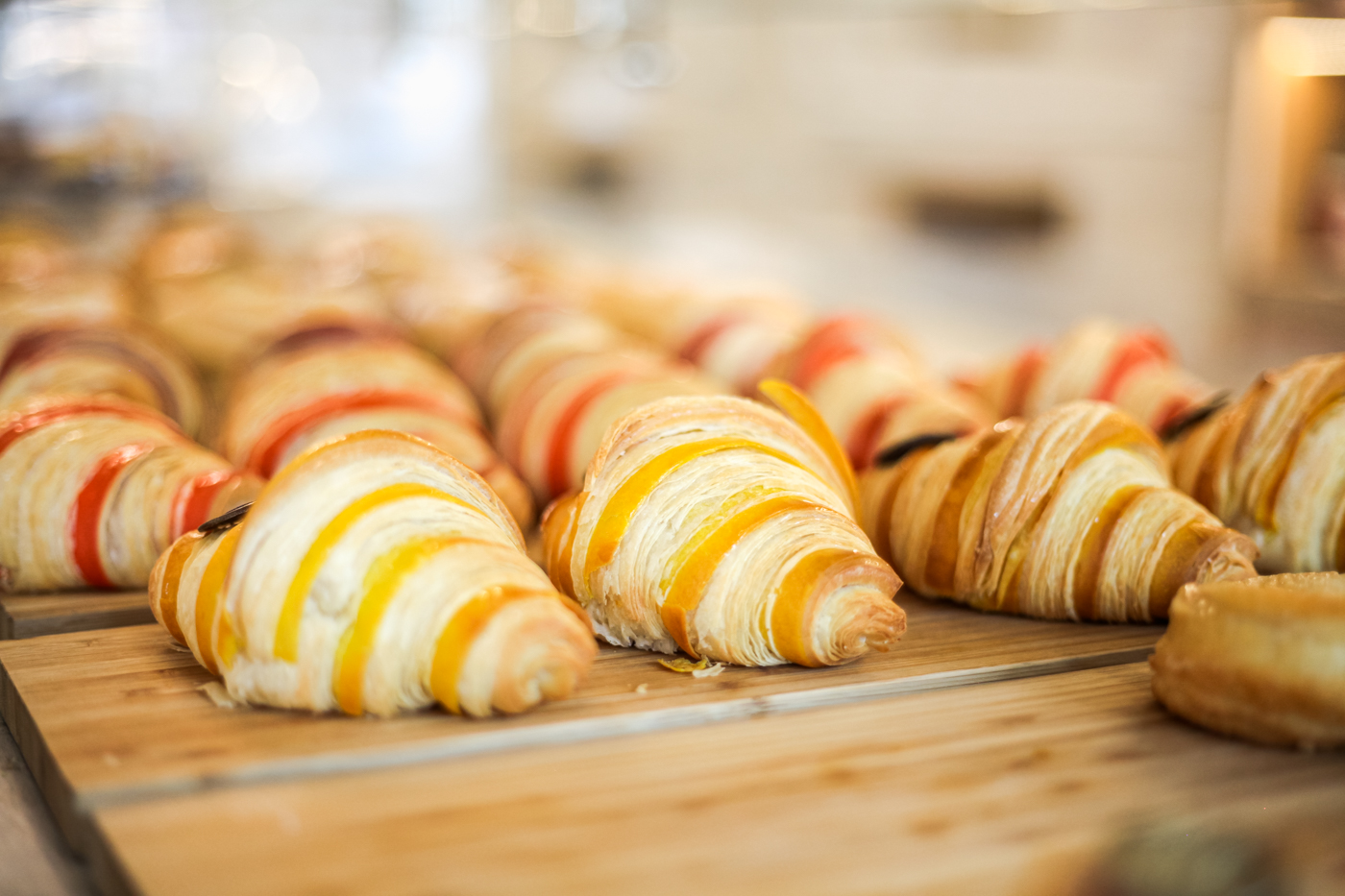 There are rows and rows of different baked goods to try, but this bakery is best known for its three different flavours of jam-filled croissants — raspberry, lemon marmalade and peach and orange blossom.
140, 815 17 Ave. S.W., black-sheep.ca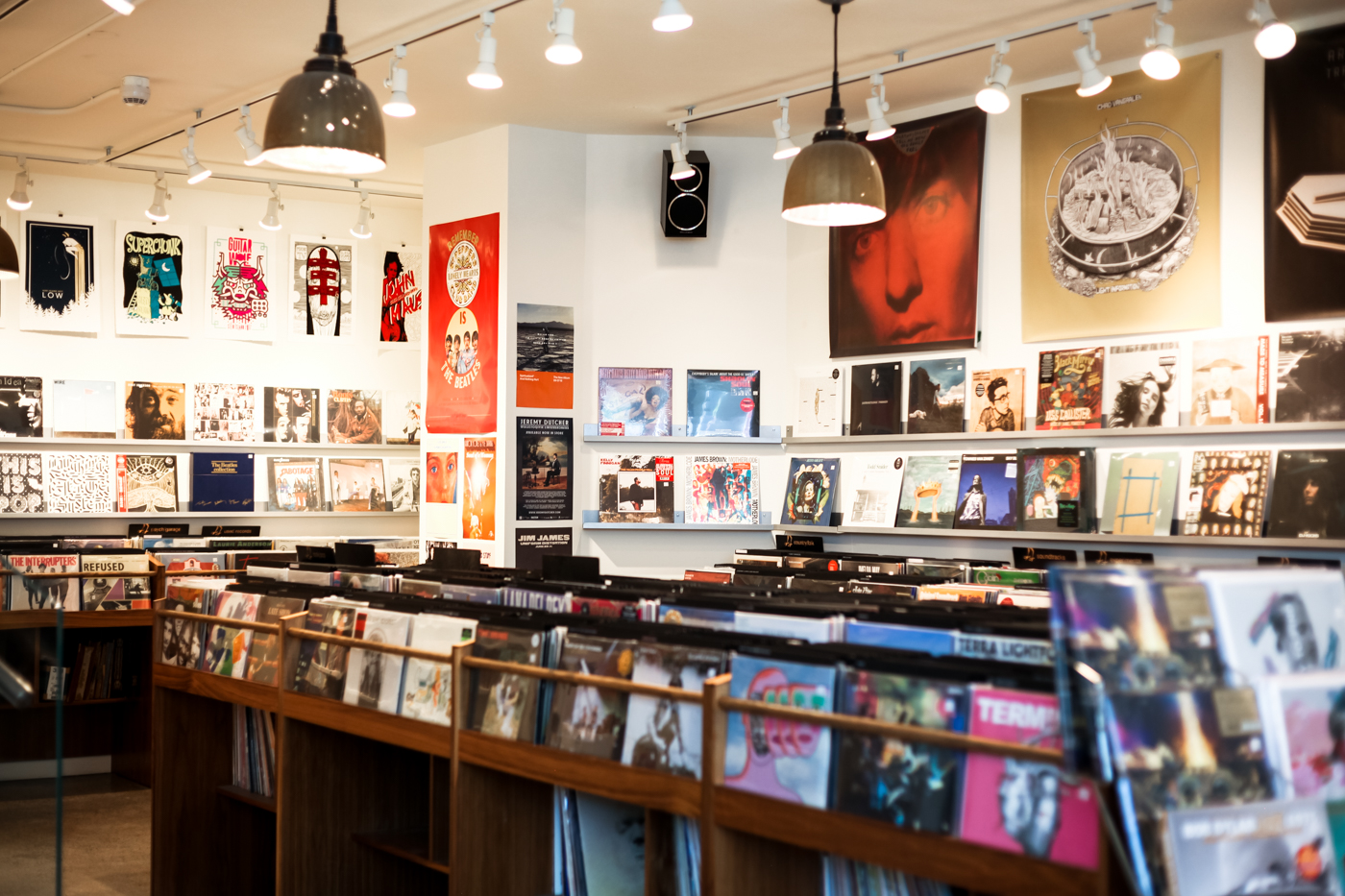 This music lovers' paradise has a wealth of vinyls, CDs, tapes and turntables to satisfy any listeners' needs. Take some time to peruse through this airy shop and feel the nostalgia as you flip through the bands that were the backtrack to your adolescence.
1126 17 Ave. S.W., 403-367-7811, blackbyrd.ca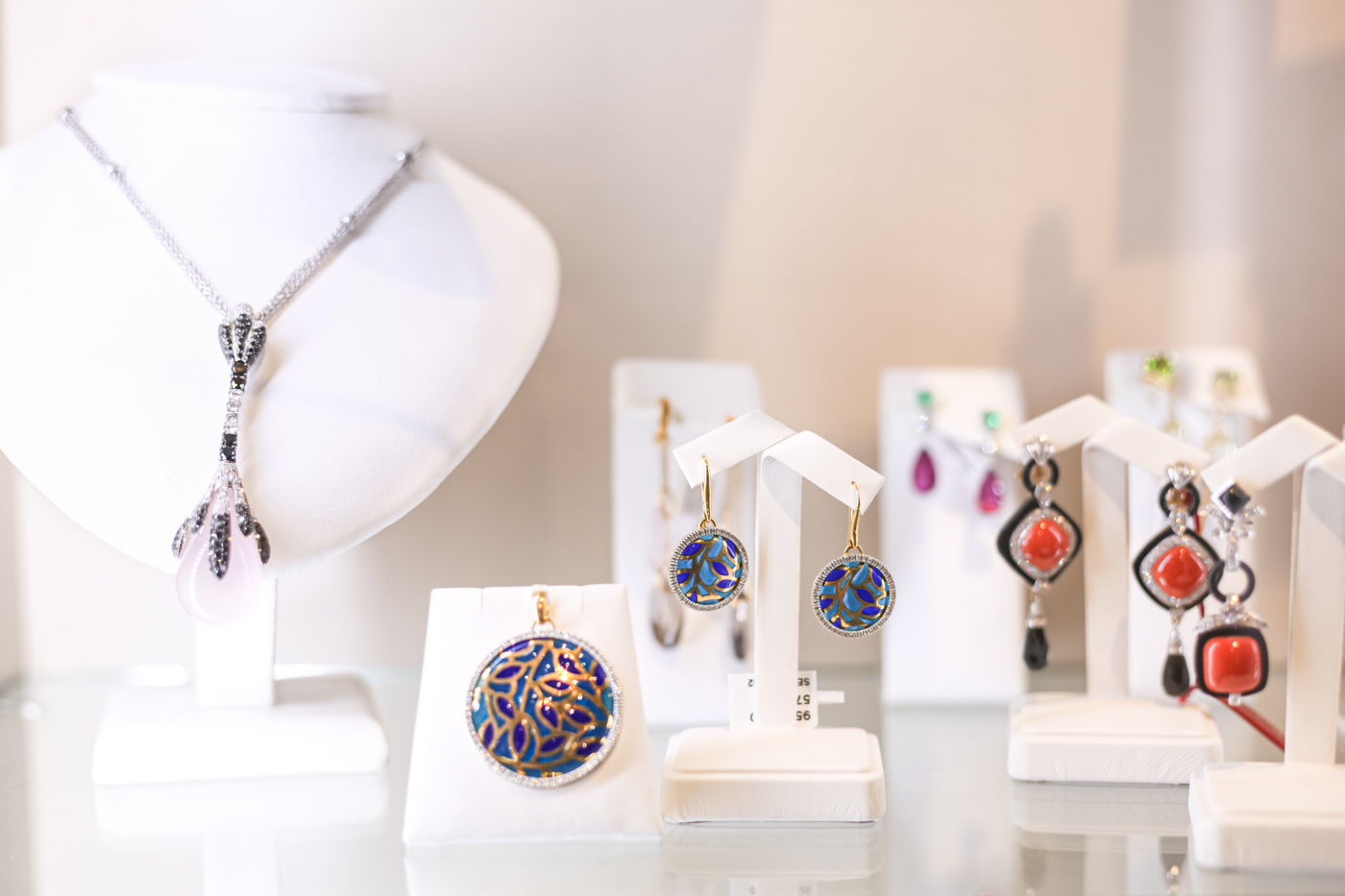 Since 1955, Calgary Jewellery has offered an excellent selection of luxury watches, jewellery and gifts. Owner Bernard Florence is also well-known for his stunning custom designs.
1201 17 Ave. S.W., 403-245-3131, calgaryjewellery.com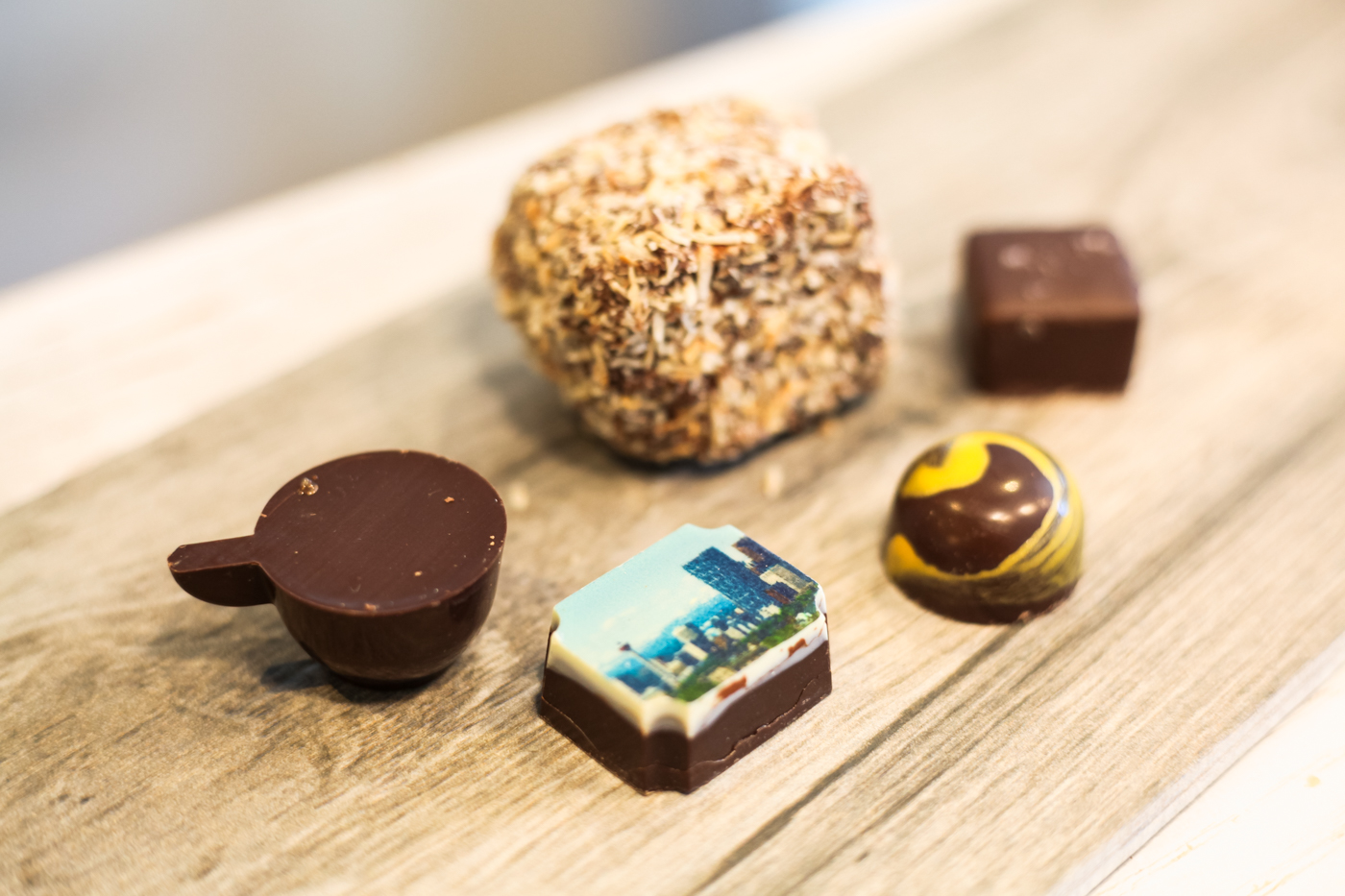 You can find custom chocolates in flavours like blueberry matcha and other sweets like marshmallows covered with toasted coconut here. Epiphanie also serves coffee and can do custom designs for that special someone you have in mind.
1417 11 St. S.W., 403-370-4592, epiphaniechocolate.com
Frank & Oak combines effortless designs with cutting-edge technology and sustainable practices for its men's and women's fashion. Find clothing made using materials like natural cotton and renewable seaweed fibres.
831 17 Ave. S.W., 587-315-0757, frankandoak.com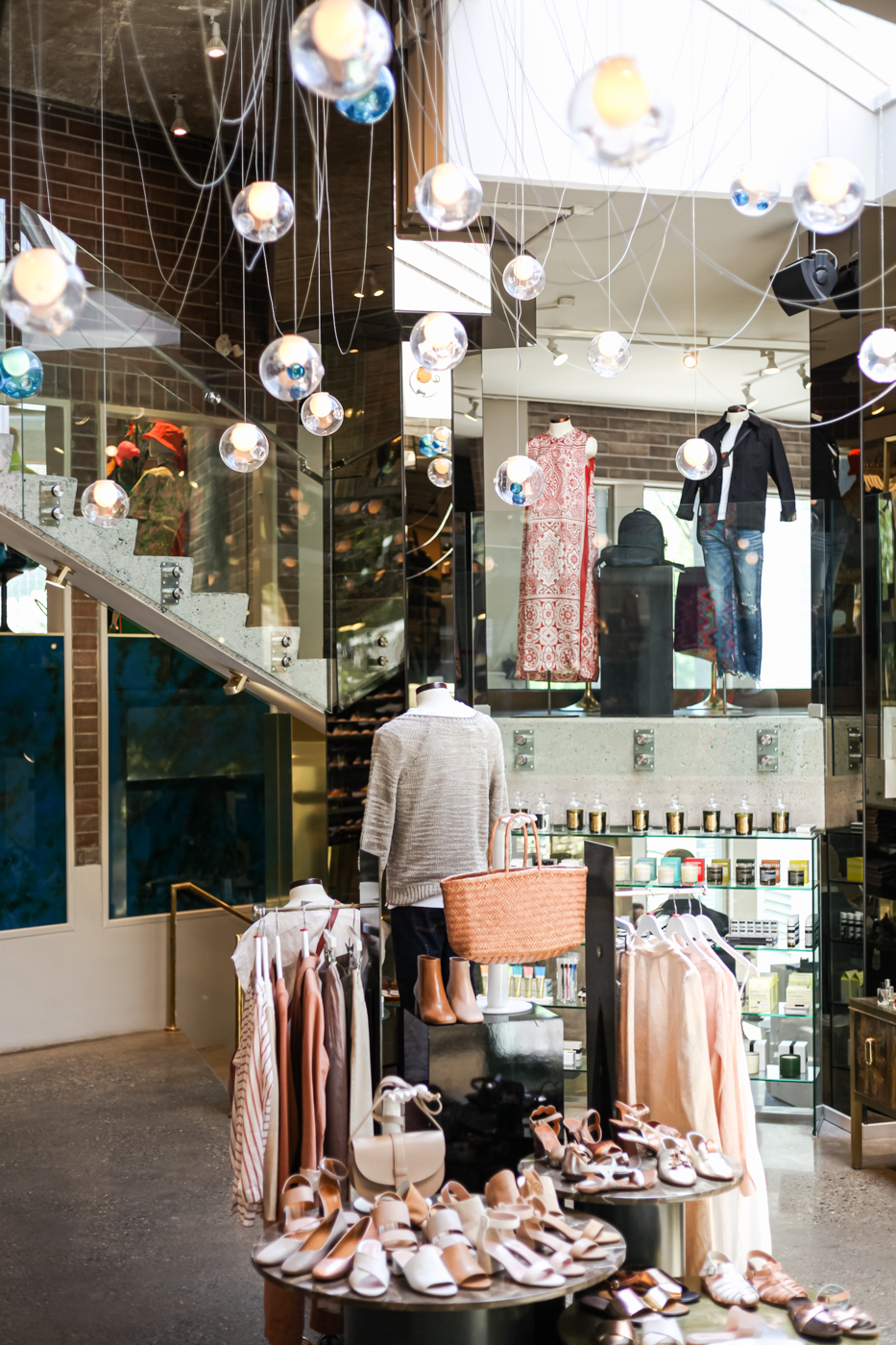 Perhaps one of the city's most unique clothing shoe stores, Gravity Pope offers a wide selection from classic Dr. Martens boots to vintage prints from Marimekko.
1126 17 Ave. S.W., 403-209-0961, gravitypope.com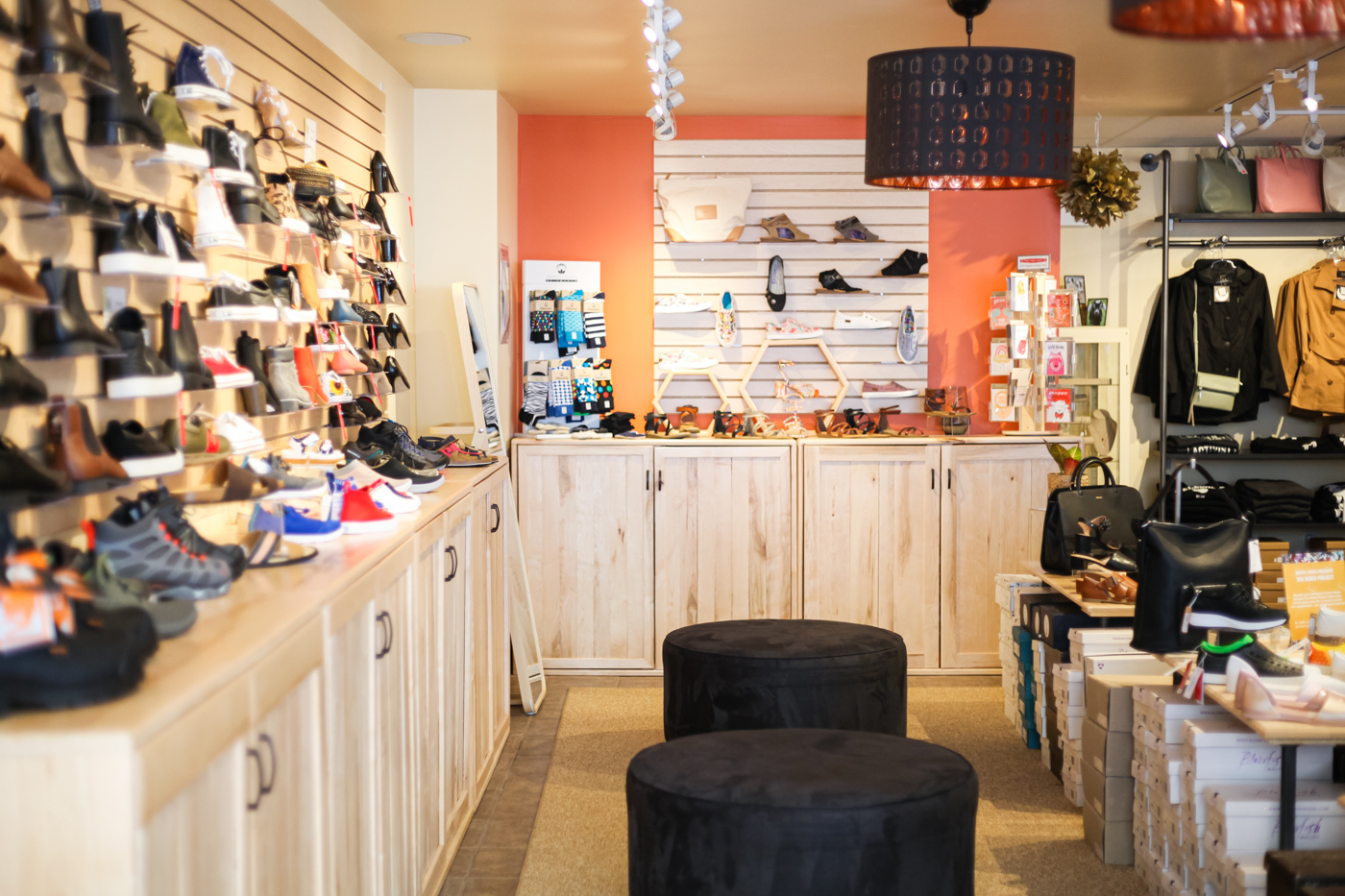 Grinning Goat is the first vegan boutique in Calgary and offers a selection of vegan footwear, accessories, clothing and skincare products from brands like Matt and Nat and Unwrapped Life. All two-legged and four-legged creatures are welcome to visit the store — including your pet goat.
101, 323 17 Ave. S.W., 587-350-4628, grinninggoat.ca
Humainologie is half art gallery, half social enterprise and 100 per cent feel good. Most of the clothing and art for purchase is made by local artisans, therefore any money spent gets reinvested back into the community. You can also watch short documentaries on iPads set-up in the store that share stories of local community members to spread empathy.
1514 7 St. S.W., humainologie.com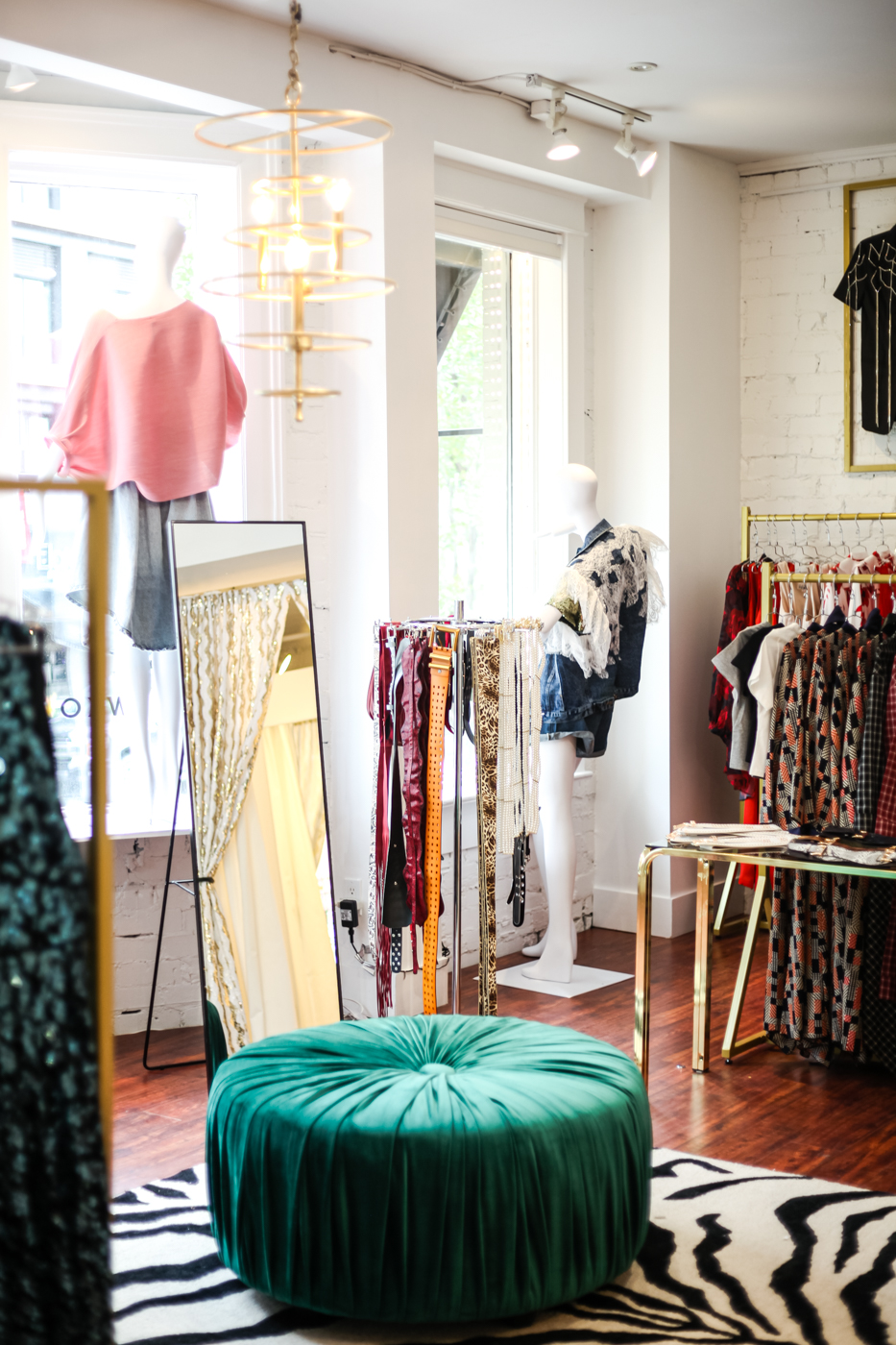 Walking into Kate Hewko is synonymous with walking into your dream closet. This youthful and eclectic boutique pairs vibrant colours with bold prints and textures so that no two items look the same. In a world of monotonous clothing, you'll be able to find items at Kate Hewko that will certainly zhuzh up your wardrobe.
106, 908 17 Ave. S.W., 587-356-1229, katehewko.com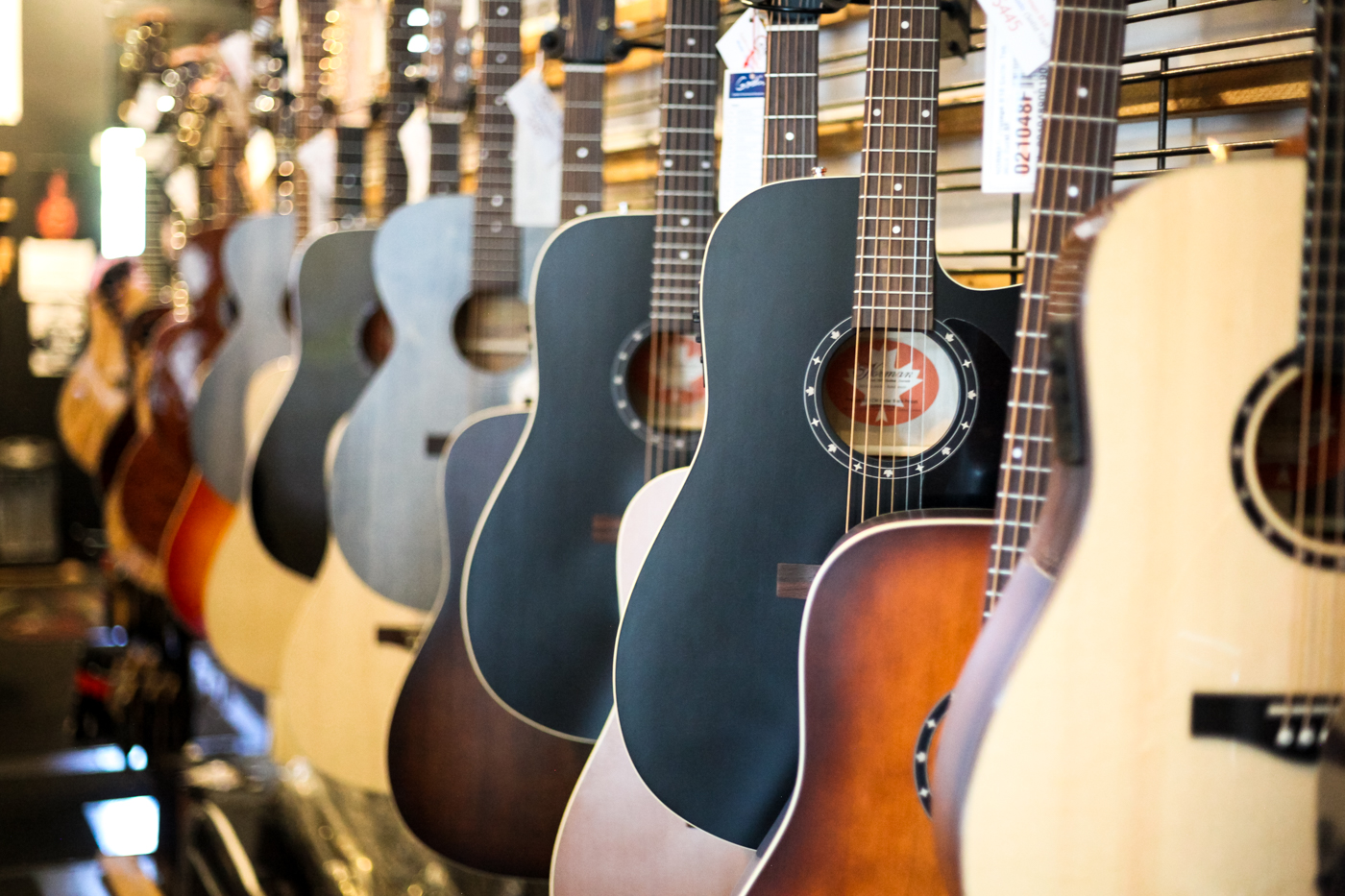 At Kickaxe Guitar, budding guitarists can receive one-on-one guitar lessons while experienced guitarists can invest in an Epiphone guitar. It also offer guitar customization options and repairs.
1409 11 St. S.W., 403-410-9199, kickaxeguitars.com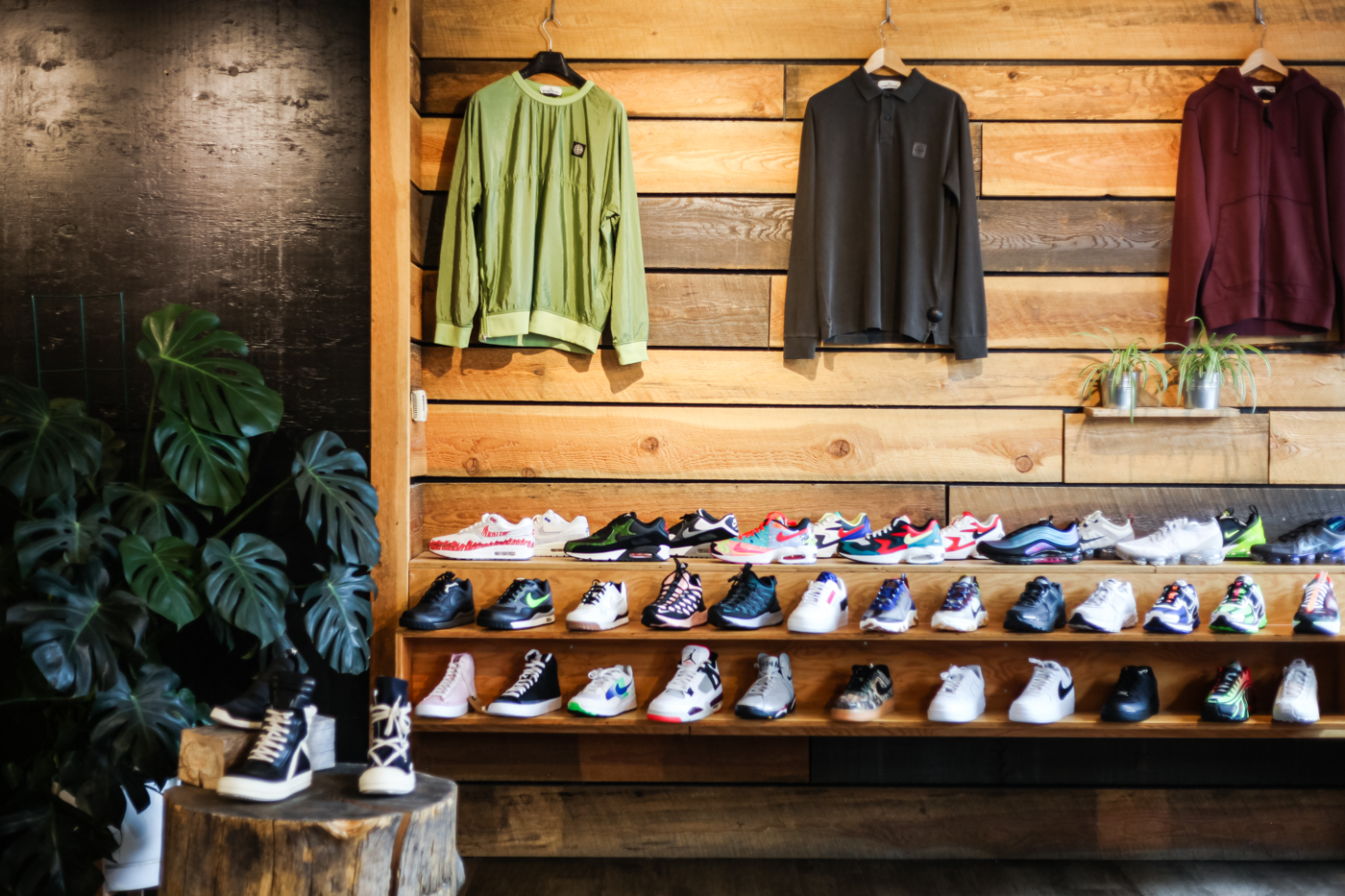 From Gitman flannels and A.P.C. denim to a great selection of Nike Air Max, Converse and Vans Classics, this industrial-style space is the well-dressed man's go-to.
930 17 Ave. S.W., 403-228-9199, lessoneseven.com
From conservative to elaborate, Leo Boutique offers a carefully curated selection of styles from some of the world's top brands including Kitsun, Opening Ceremony and Citizens of Humanity.
810 16 Ave. S.W., 403-410-9236, leoboutique.com
With updated classics and more contemporary styles, this split boutique for men and women offers something for everyone. The Calgary mainstay is just outside of the 17th Avenue district on 1st Street.
1415 and 1420 1 St. S.W., 403-269-4996, oconnors.ca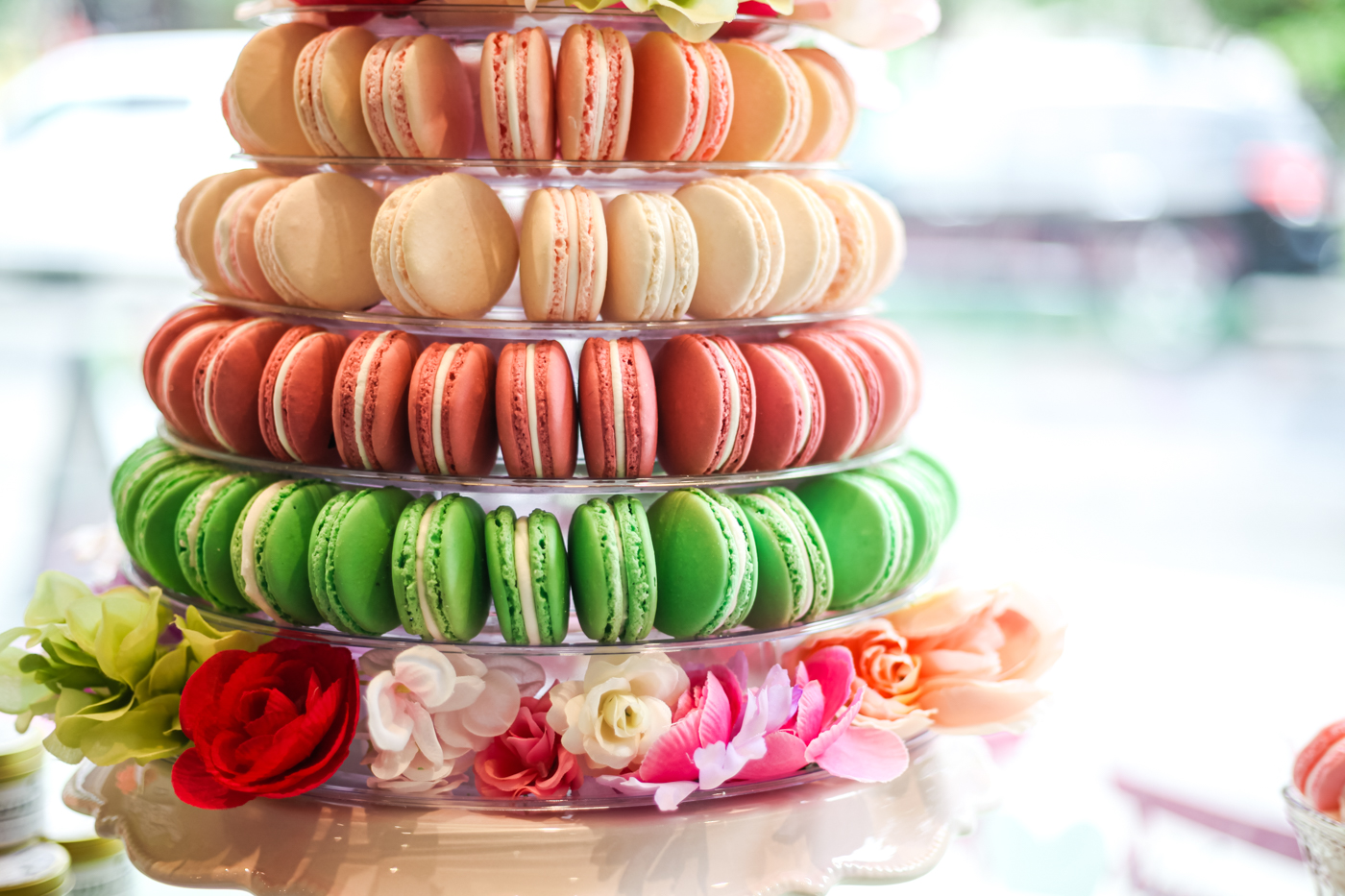 These melt in your mouth macrons come in a variety of flavours, ranging from champagne to salted caramel and can be paired nicely with one of Ollia's in-house teas. If you want to expand your skillset, you can take a macaron or tea blending classes and really impress your friends at the next get-together.
810 16 Ave. S.W., 403-457-9775, byollia.com
You'll find the latest fashions straight off the runway from designers like Anatomie, The Row and Blumarine at this beautifully curated shop.
1575 7 St. S.W., 403-245-6900, oohlalawomenswear.com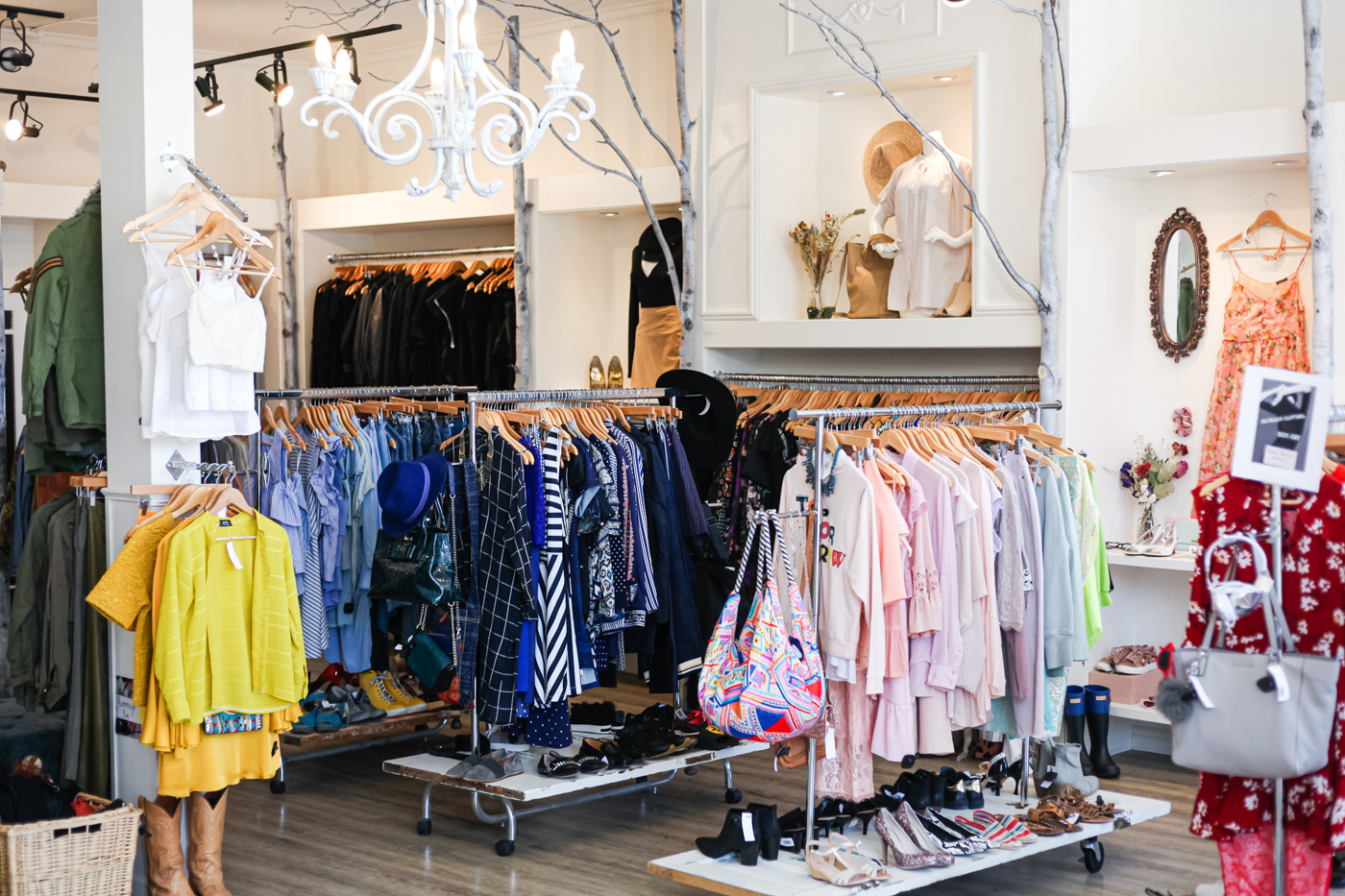 This consignment store likes to keep its inventory fresh with new arrivals from tried and true styles at affordable prices. Whether you're looking for business casual wear or a funky statement piece, you're bound to find something that suits you.
1415 11 St. S.W., 403-229-0223, peacockboutique.ca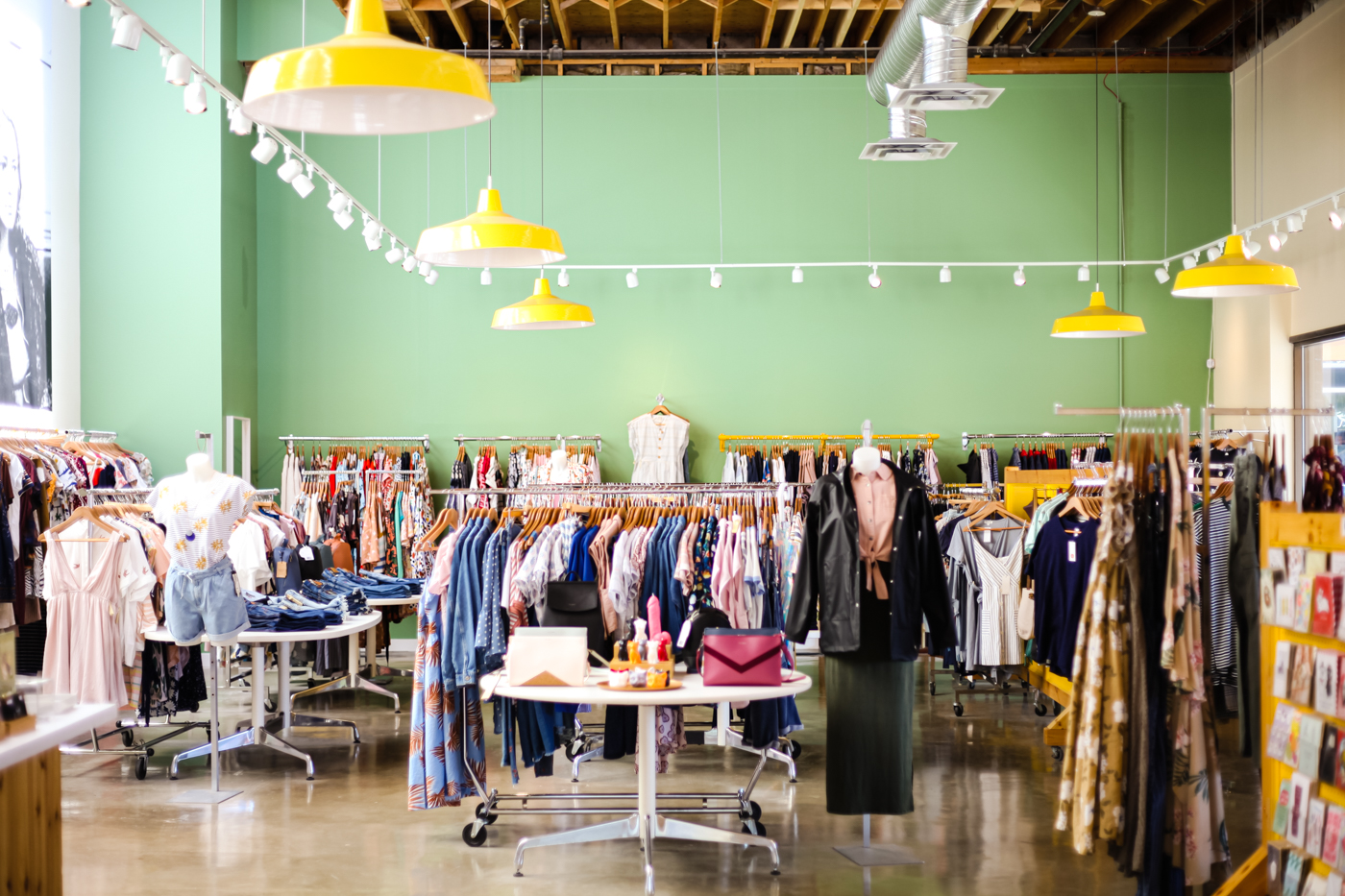 In this psychedelic musing of yellows and greens, you can find current trends in men's and women's fashion as well as some retro-inspired pieces. There's also a selection of candles, hygienic products and funky socks.
940 17 Ave. S.W., 403-244-7877, purrclothing.ca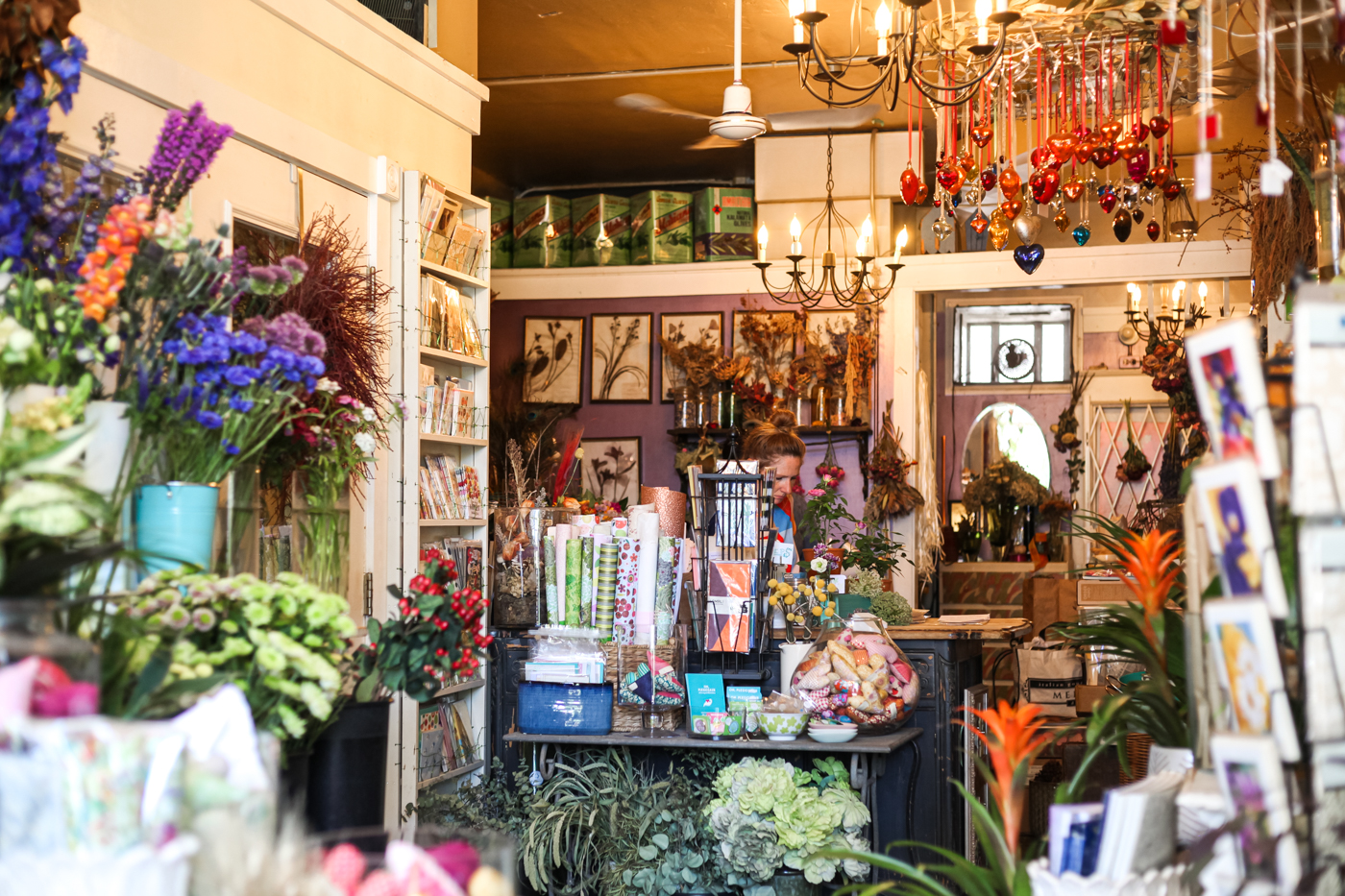 Escape the commotion of 17th Ave. by venturing into this whimsical and airy floral shop. Each corner is bursting with bouquets of flowers, stained glass art and different types of giftware, making it hard to narrow down what to buy.
1417 11 St. S.W., 403-245-1287, peaseblossoms.com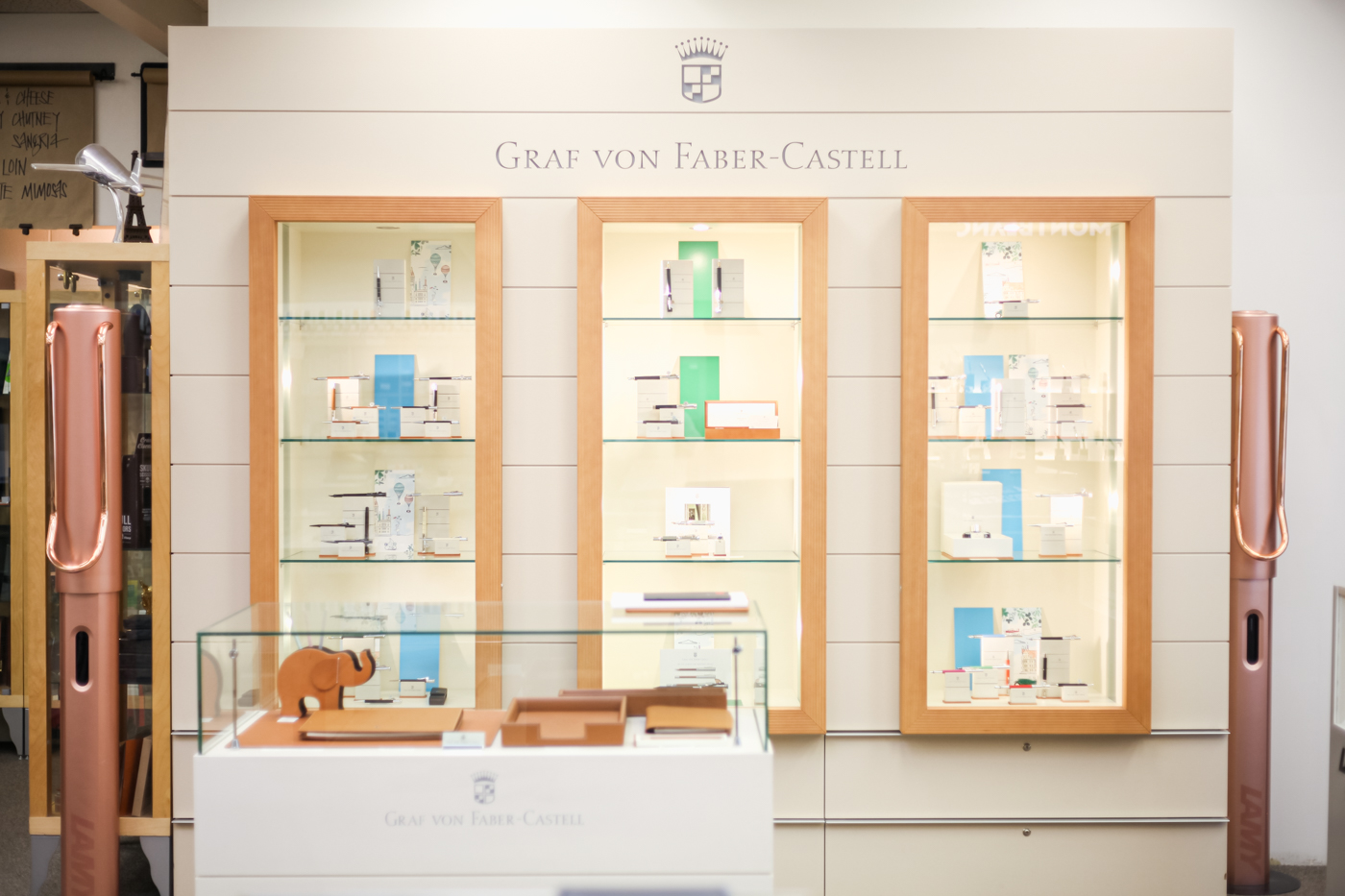 With more than 6,000 square feet of retail space, there's no shortage of creative potential with the vast array of traditional stationery, unique giftware and the city's best selection of pens.
710 17 Ave. S.W., 403-229-4400, reidstationers.com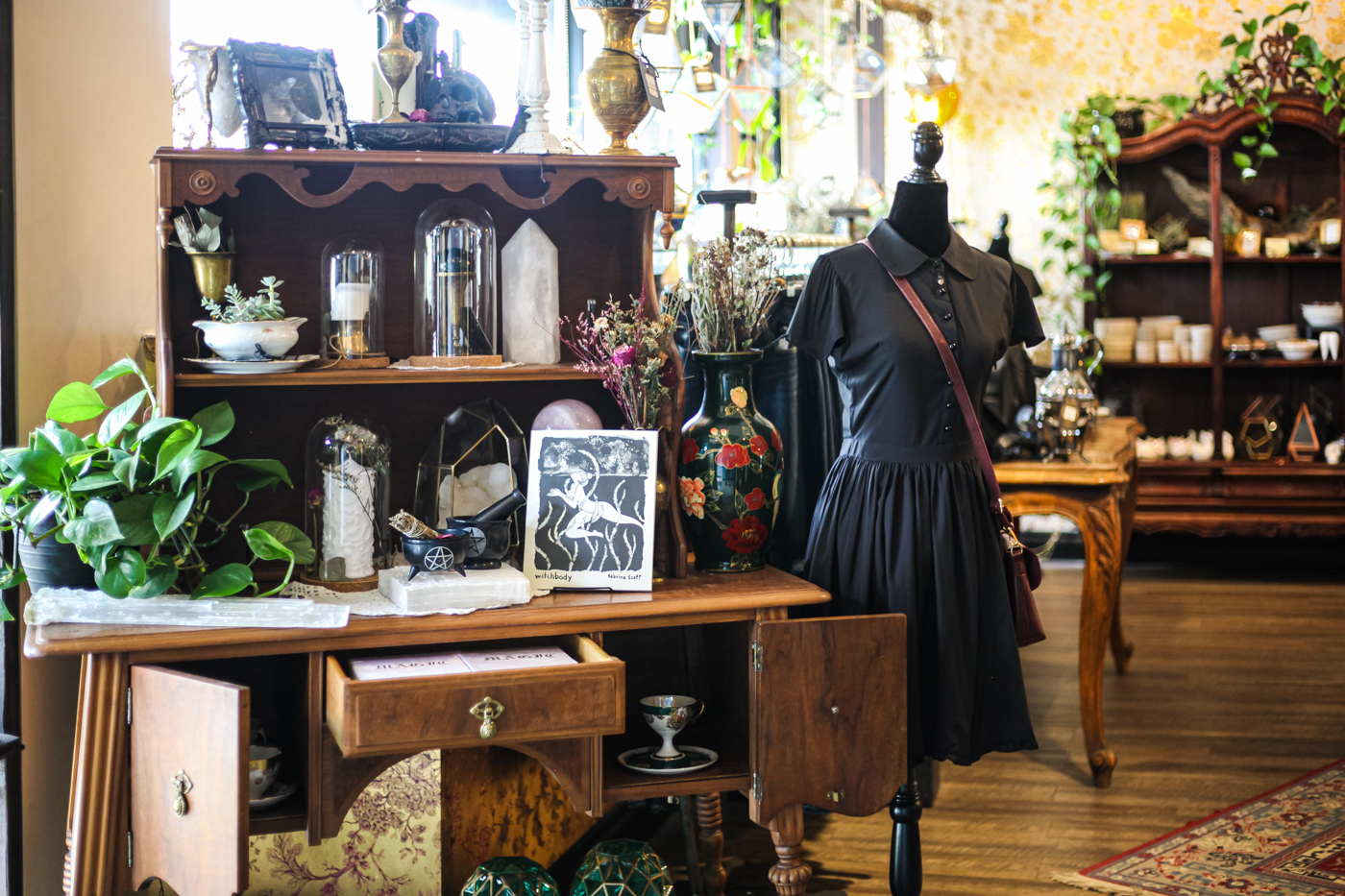 It feels like you've stumbled upon an enchanting witchy lair when entering Rite of Ritual. There's an eclectic mix of clothing, books, candles, decor and skincare products that could easily fit into Wednesday Adams wardrobe or Sabrina Spellman's house.
211 17 Ave. S.E., 1-888-567-4997, riteofritual.com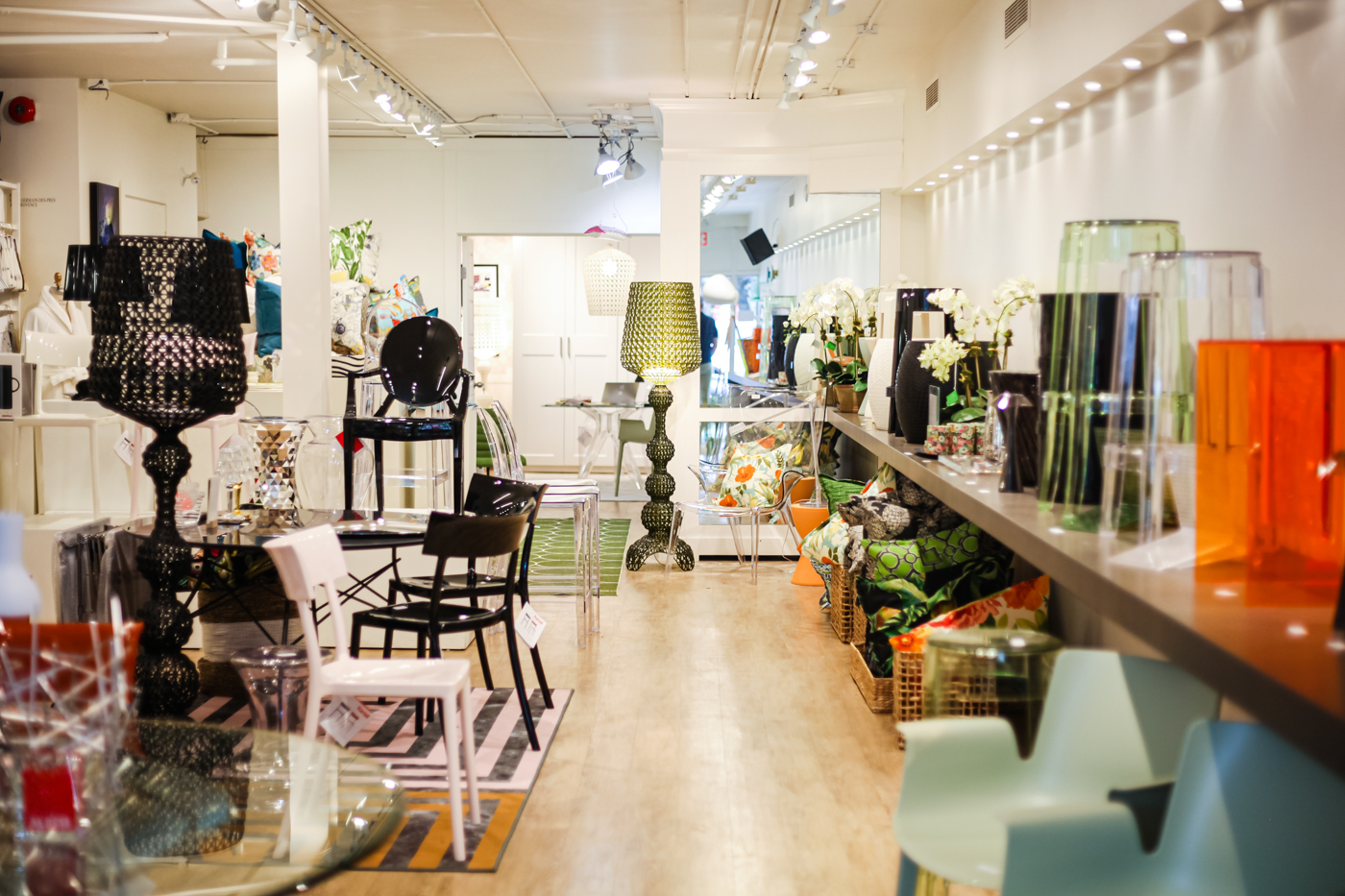 Here, you can find bold statement pieces that will become the showstoppers of any home. Whether it's an olive green kabuki lamp from Kartell or a bronze fortuny lamp from Pallucco, they will add pizzazz to any space.
808 16 Ave. S.W., 403-262-8525, robertsweep.com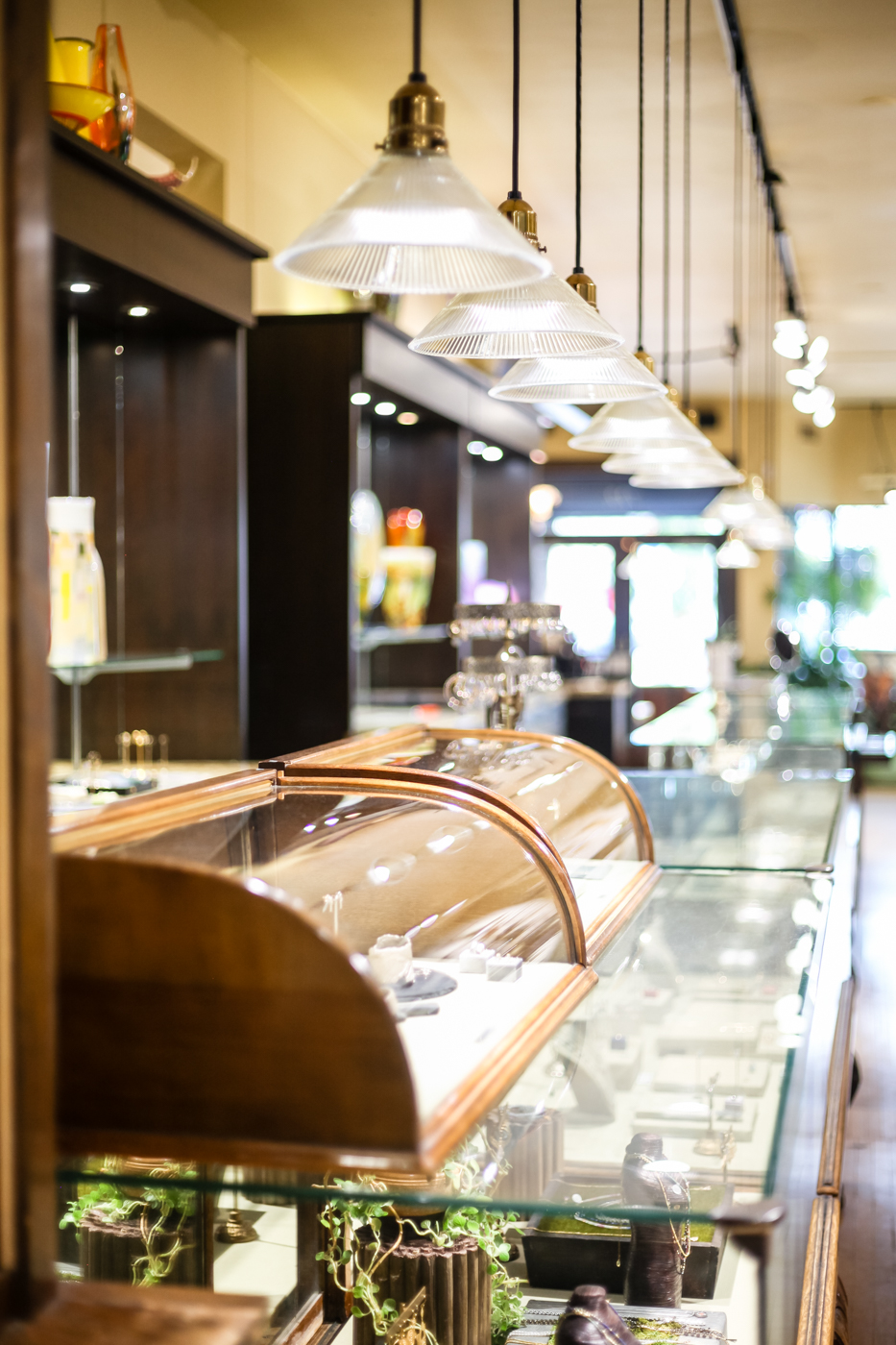 Stepping into the Rubaiyat is akin to finding a hidden crypt full of lost treasures. You can peruse the fine quality artisanal jewellery tucked away in warm wooden glass cases when you walk in. Or, you can venture deeper into the store where you'll find model airplanes and solar systems hanging from the ceiling, babbling fountains and even some priceless antiques.
722 17 Ave S.W., 403-228-7192, rubaiyatcalgary.com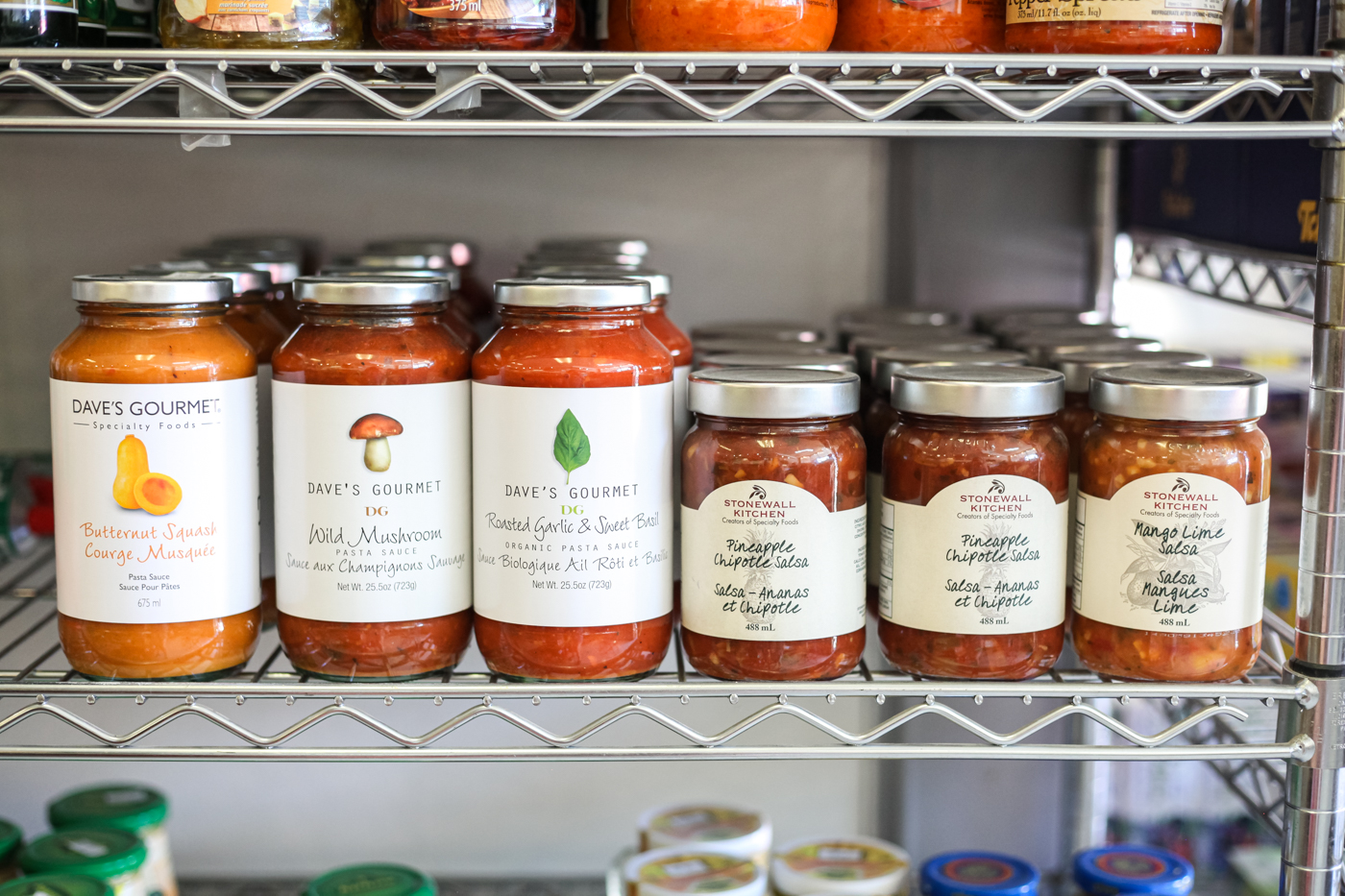 At your friendly neighbourhood bakery you can find everything from marble rye bread to a sacher torte to cuts of meat and cheese to preservatives. If you feel like lingering, they've set-up some bistro chairs and tables for you to enjoy your freshly baked purchase while soaking up all of the delicious smells.
1305 17 Ave. S.W., 403-245-2113, rusticsourdoughbakery.com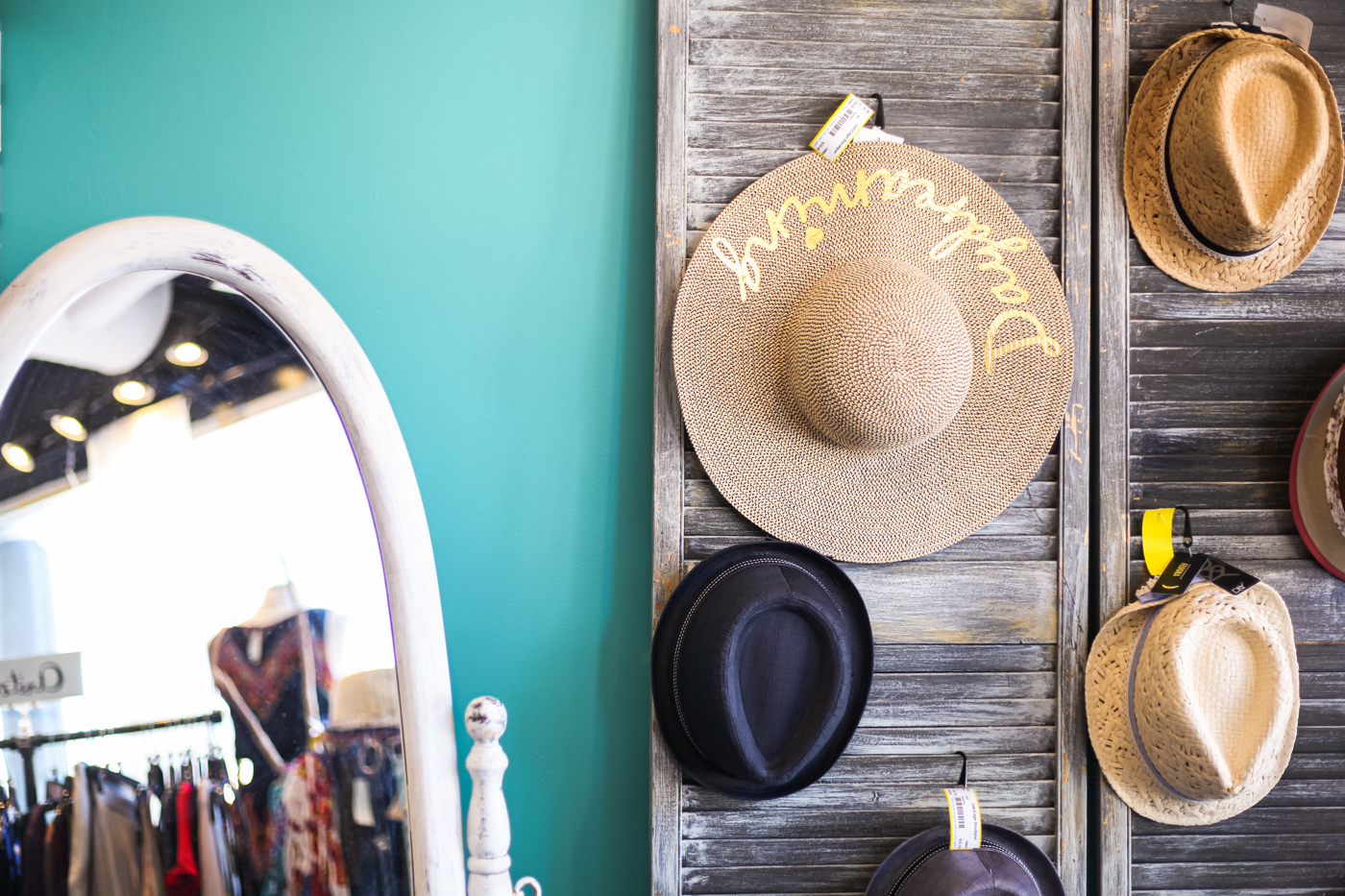 Shop both men's and women's designer fashion in this cozy little nook. If you'd prefer to have the store all to yourself, grab seven other friends and book a sip and shop party for free.
113, 1013 17 Ave. S.W., 403-228-9685, salvedgefashion.com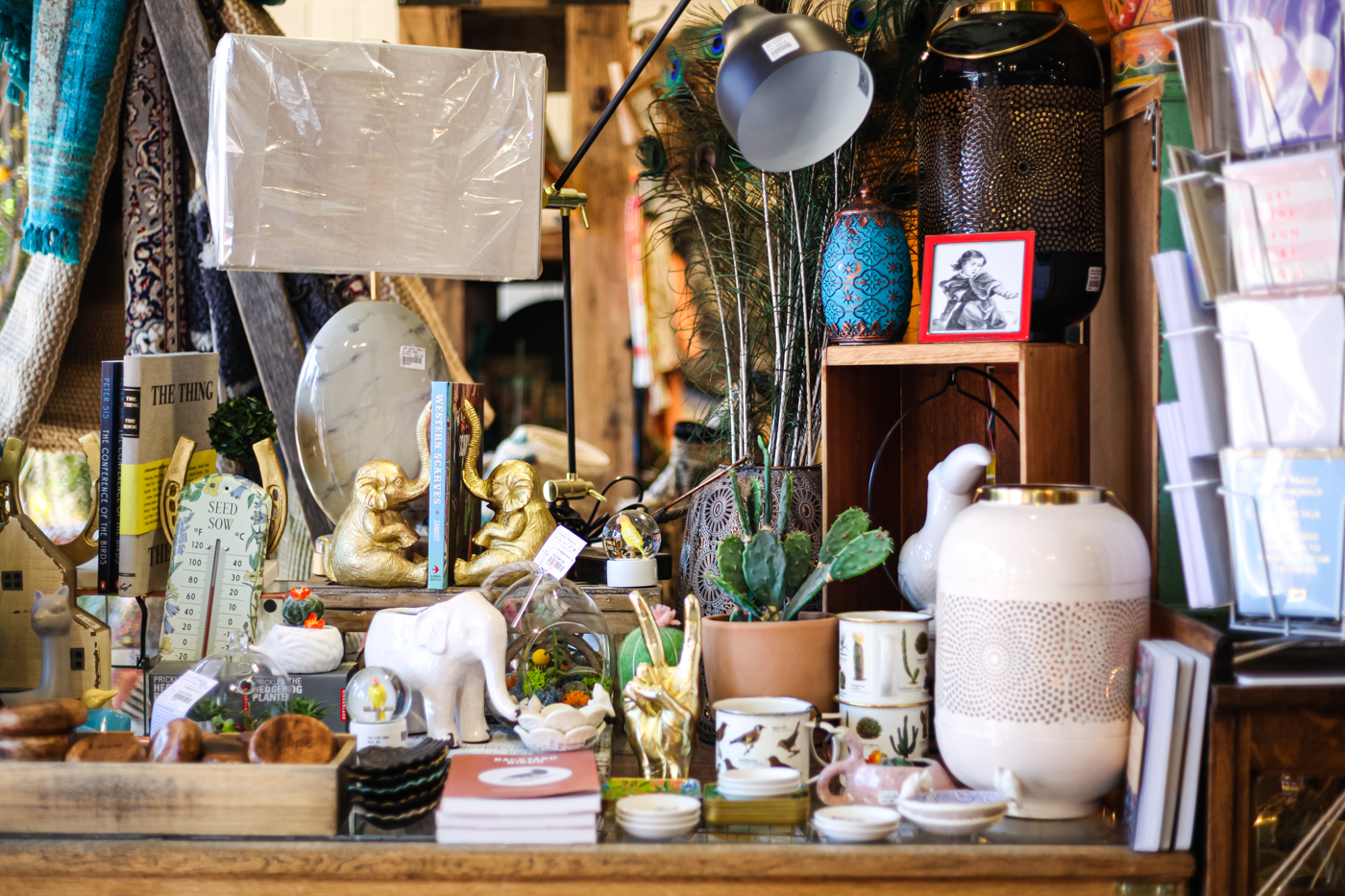 Add some whimsy to your home with Steeling Home's quirky decor and kitchenware, or browse the equally eclectic selection of books, stationery and fashion accessories.
1010 17 Ave. S.W., 403-245-0777, steelinghome.ca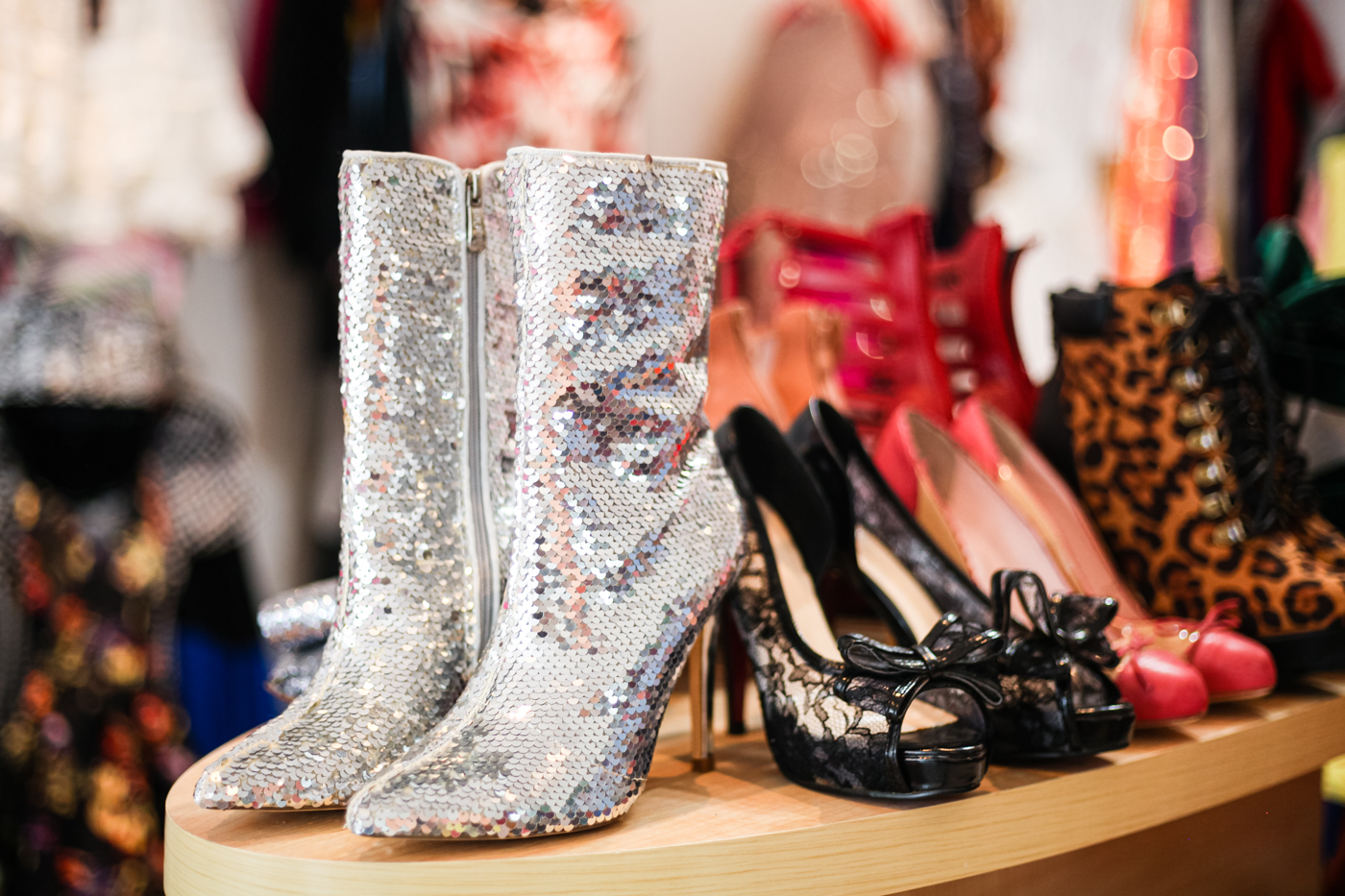 This little hole-in-the-wall has a curated selection that includes everything from sequined stilettos to Chanel handbags. If you're going for a night out and want something fun and funky to wear, make sure to stop by Sylv Style to put together the perfect look from head to toe.
329, 333 17 Ave. S.W., 587-352-5122, facebook.com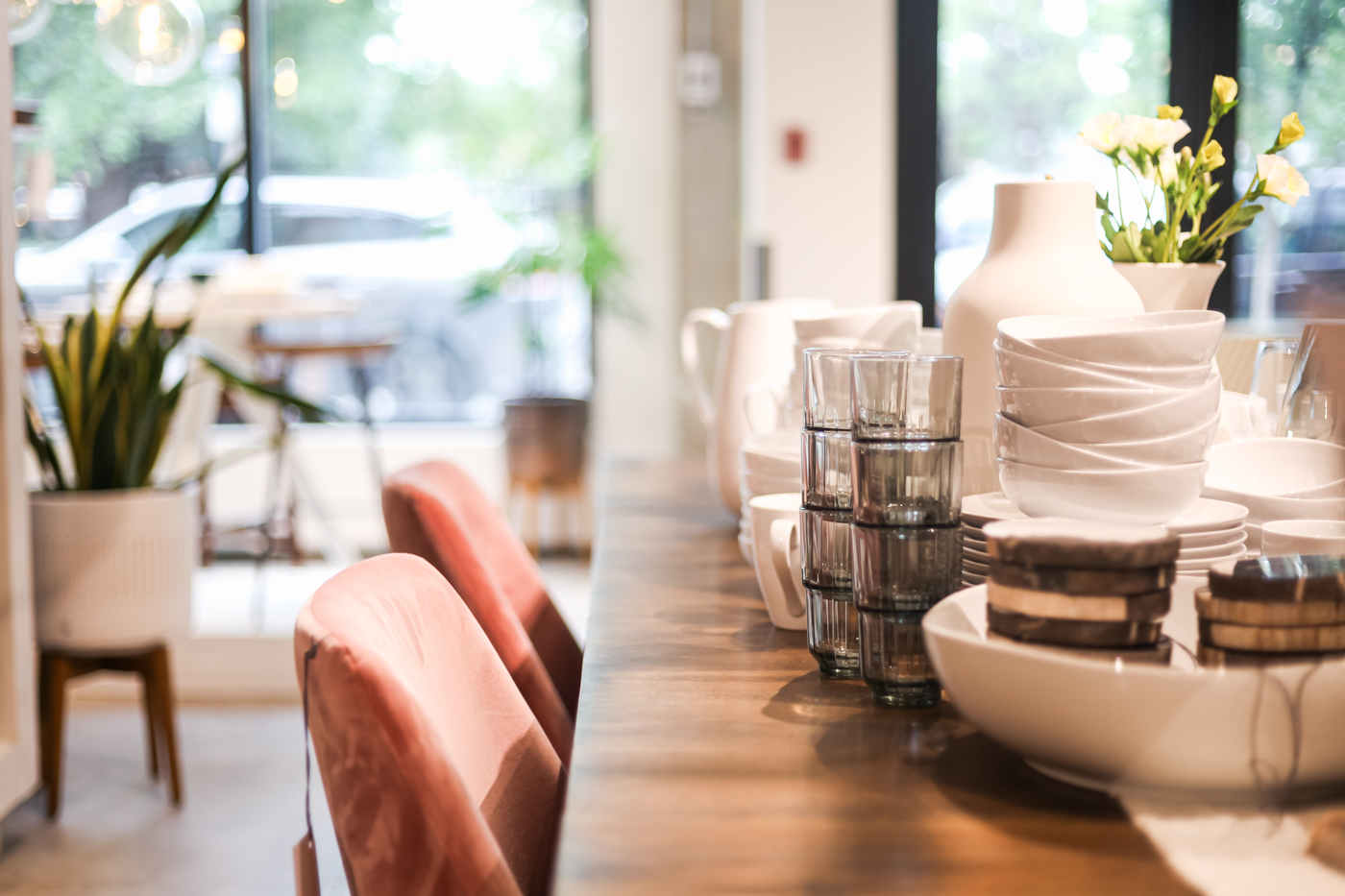 In this interior decorator's haven, you'll find the sleek design and warm tones of mid-modern style paired with the functionality and comfort of contemporary homes. If you're on the hunt for pastel chairs, jungle-themed dinnerware or mobile chandeliers — then look no further.
868 16 Ave. S.W., 403-245-1373, westelm.ca
Make sure you also check out
For stylish furnishings and home accents.
1445 17 Ave. S.W., 403-228-3070, 4living.ca
For custom framing and one-of-a-kind wall art items.
1232 17 Ave. S.W., 403-245-8216, 17thavenueframing.com
For mid-priced fashions with high-end flair.
1510 17 Ave. S.W., 587-353-1127, 27boutique.com
For beautiful women's clothing in a beautiful space.
914 15 Ave. S.W., 403-455-1320, azulcouture.com
For a variety of formal and informal styles that exude playfulness and fun.
814 16 Ave. S.W., 403-454-1088, bambooballroom.ca
For everything you need to create your own jewellery or to have a custom piece made.
1606 7 St. S.W., 403-245-1562, facebook.com
For all of your electronic needs as well as computer repairs at Geek Squad.
901 17 Ave. S.W., 403-541-6090, bestbuy.ca
For both men's and women's high-end accessory needs.
110, 815 17 Ave. S.W., 403-984-8888, beyondscarf.ca
For chic and affordable women's fashion with hints of glitter and rhinestones.
101, 1019 17 Ave. S.W., 403-287-0442, blondieboutique.com
For hand-picked eye wear designs from international designers.
806 16 Ave. S.W., 403-228-9191, brassmonocle.com
For tasty croissants and pastries inspired by both sweet and savory flavours — think matcha, spicy hummus and pain au chocolate.
111, 908 17 Ave. S.W., butterblockyyc.com
For deals on brandname home decor and appliances as well as sports equipment and tools.
201, 906 16 Ave. S.W., 403-474-1113, canadiantire.ca
Chocolaterie Bernard Callebaut
For a large variety of hand-crafted chocolates and truffles.
847 17 Ave. S.W., 403-244-1665, bernardcallebaut.com
Danielle's Consignment Boutique
For designer and high-end clothing and accessories in near-new condition.
105 908 17 Ave. S.W., 403-244-4752, daniellesconsignment.com
For a variety of caffeinated and decaffeinated loose leaf tea as well as teaware and accompanying accessories.
111, 843 17 Ave. S.W., 403-245-3794, davidstea.com 
For style options that are curated by owner Julie Andreas to fit any fashionista's lifestyle.
917 17 Ave. S.W., 403-452-5095, erastyleloft.com
For both men's and women's skincare treatments as well as for flowers and pre-made bouquets.
825 17 Ave. S.W., 403-264-5355, esmebeautiful.com
For the best in formal and bridal wear.
908 17 Ave. S.W., 403-245-4188, ethosbridal.com
For outdoor clothes and equipment with a Swedish flair.
815 17 Ave. S.W., 403-910-5631, fjcanada.ca
For nutritional supplements, vitamins and workout clothing.
858 16 Ave. S.W., 403-243-9544, hercs.com
For high-end lingerie and sensual adult lifestyle products.
1705 12 St. S.W., 403-454-4874, hushcanada.com
Indo Designer Rugs Trading Inc.
For traditional and contemporary handmade area rugs with intricate designs and splashes of vibrant colours.
620 17 Ave. S.W., 403-229-0156, indodesignerrugs.com
For interior design services and custom products made in North America.
110, 908 17 Ave. S.W., 403-203-2242, interiordesignshoppe.ca
For fashionable athletic wear that combines technical elements, like water resistance, with everyday comfort and style.
800 16 Ave. S.W., 403-475-4067, kitandace.com
For a selection of different international designer brands of clothing, footwear and accessories.
810 16 Ave. S.W., 403-410-9236, leoboutique.com
For new and used sneaker consignment along with brand name clothing from Publish, Legal Hustle Clothing, Nike and NRT.
225 17 Ave. S.E., 403-903-3716, solegood.ca
For versatile men's and women's activewear that you can take from your hot yoga class to the beach.
911 17 Ave. S.W., 403-229-9050, lolelife.com
Mona Lisa Artists' Materials Ltd.
For a large selection of art supplies — including paints, pencils, easels and canvases — for you to become the next Picasso.
1518 7 St. S.W., 403-228-3618, monalisa-artmat.com
For skateboard equipment and streetwear from brands like Adidas, Grand Collection and Stussy.
1409 11 St. S.W., 403-244-0024, ninetimesskateshop.com
For in-house handmade eyewear that features contemporary styles, colours and patterns.
829 17 Ave. S.W., 403-287-9977, olliequinn.ca
For knitting and crochet lovers to find fine yarns and accessories in every imaginable shade of colour.
1516 6 St. S.W., 403-244-2996, puddingyarn.com
For unique and custom floral arrangements as well as fresh flowers and giftware.
810 16 Ave. S.W., 403-228-2140, purpleorchidflowers.ca
For an eclectic mix of novelty, fashion and home gifts as well as kokedama by Caine Chow.
108, 908 17 Ave. S.W., 403-455-7283, theravensroom.ca
For custom shirt designs that are printed on retro and vintage t-shirts, sweaters and more.
624 17 Ave. S.W., 403-244-2099, bang-on.com/alberta
For essential oils and diffusers that can help you achieve a more zen state.
130, 880 16 Ave. S.W., 403-475-7263, saje.com
For new and used records, turntables, CDs and small press comics. They also have concert tickets for local shows, so make sure to ask while you're there.
736 17 Ave. S.W., 403-265-6585, slothrecords.wordpress.com
For luscious custom-made flower arrangements and creative workshops with local artists, including owner Elli Jespersen.
924 17 Ave. S.W., 403-245-5543, smallflower.ca
For luxury designer eyewear — including brands like Kate Spade, DKNY, Jimmy Choo and Valentino — that will zhuzh up your style.
628 17 Ave. S.W., 403-452-8463, soloptixonline.com
For modern home furnishings.
905 17 Ave. S.W., 403-263-7319, structube.com
For inexpensive hand-picked vintage and modern designer clothing, along with artisanal jewellery by Lora D'agnillo.
1314 17 Ave. S.W., 403-879-1252, thriftcouture.ca
For fresh produce, baked goods, meats and hot items for purchase along with a wine and charcuterie bar in this French-inspired marketplace.
101, 906 16 Ave. S.W., 403-243-0119, urbanfare.com
For affordable men's and women's vintage fashion from the 1960s to 1990s.
200, 1022 17 Ave. S.W., 403-991-8577, velourclothingexchange.com
For products and advice on painting, wallpaper and decorating.
1328 17 Ave. S.W., 403-244-8931, wallsalive.com