This story was part of Avenue Calgary's Shopping & Style newsletter. For more inspiration from our local fashion, design and decor community, sign up here. 
How good is it going to feel to step out of the house and attend an event in a brand new outfit when this is all over? Our guess is pretty darn good, and even better if it's a garment with a charitable backstory.
In the wake of COVID-19, local clothing companies are getting creative and raising funds for charitable endeavours in the process. Here are some Calgary and area clothing companies to purchase from while supporting various causes.
View this post on Instagram
Cozy-outdoor-casual label Camp Brand Goods has launched a collection called "The Great Indoors" in support of the COVID-19 Hospital & Healthcare Fund and other relief efforts. Camp is selling a t-shirt in standard fit, a relaxed fit version and a pullover sweatshirt emblazoned with a graphic highlighting the joys of staying in. T-shirts run $40 with $20 of that divested into charity, and sweatshirts are $90 with $40 of that added to the philanthropic pot. Other causes supported by the initiative include HelpingAlberta.com and WHO's COVID-19 Solidarity Response Fund.
View this post on Instagram
Fitness-inspired clothing brand Cedargrip has released three limited edition t-shirt designs in support of four charities. There's the "Alberta Cares" shirt in charcoal heather and true navy, "Keep Calm and Listen to Dr. Hinshaw" shirt in red and the "In This Together" shirt, which references the Obama "hope" design by Shepard Fairey with an image of Dr. Hinshaw in white. The four charities of choice are the Calgary Health Trust's COVID-19 Community Campaign, Red Deer & District Community Foundation's COVID-19 Community Response Fund, the University Hospital Foundation and the Airdrie Food Bank.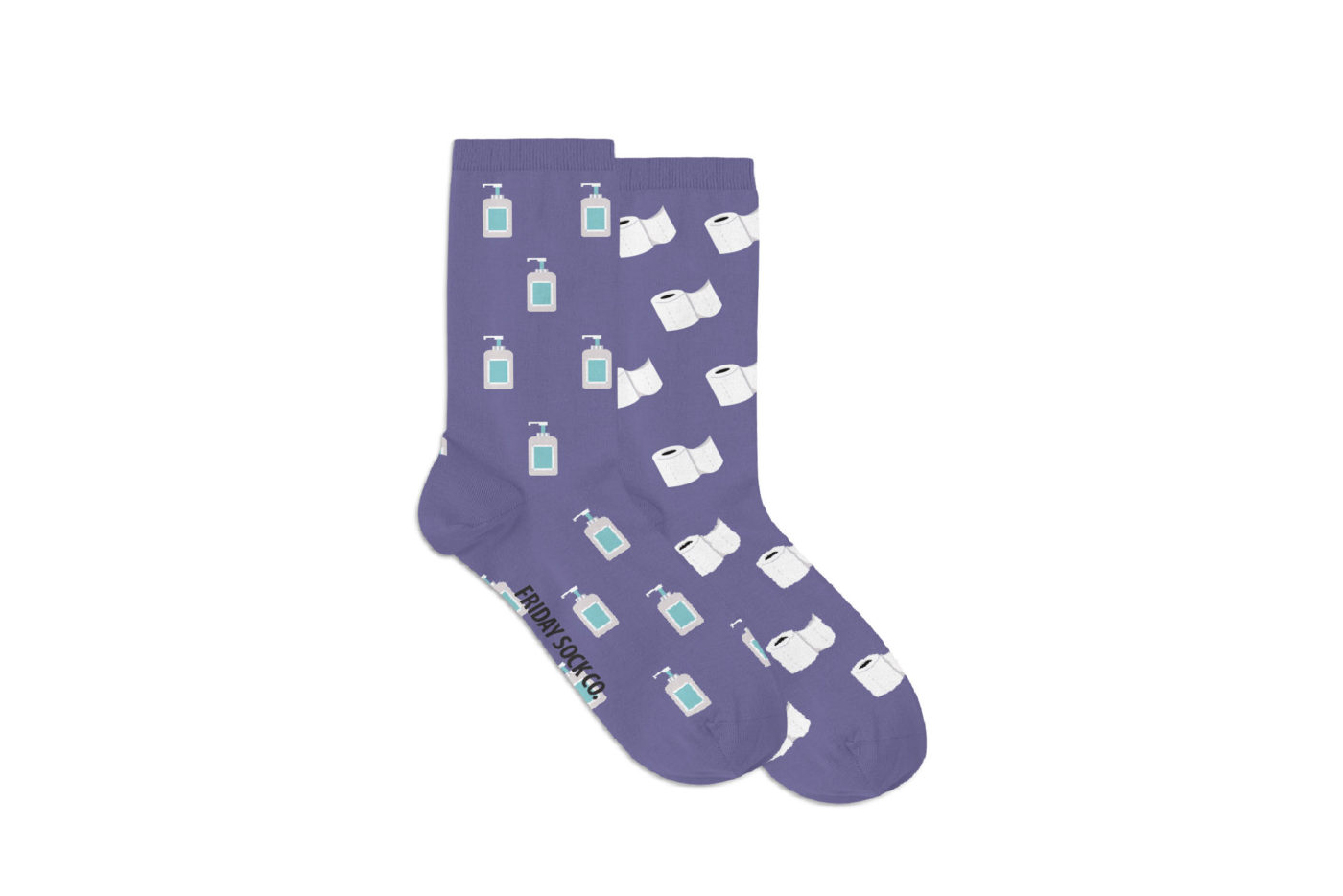 This playful and stylish sock brand is donating all sale proceeds from its latest sock design to Canadian food banks. Friday Sock Co.'s signatures are its use of high-quality materials and that each pair of socks has a mismatched design with different but related prints. The "coronavirus socks" for this campaign feature one sock printed with hand sanitizer bottles and the other with rolls of toilet paper. The socks are available for pre-order now.
View this post on Instagram
Chic and minimalist sustainable fashion brand Harris Kuipers is taking a unique approach to giving back. As part of its HK Gives campaign, it is accepting suggestions for individuals to support directly via a hotline (email info@harriskuipers.com) and will be selecting beneficiaries as sales for the Only Black collection come in. The brand is also hosting a "virtual trunk sale" via Zoom on Thursday, April 9 at 4:30 p.m. where shoppers receive 20 per cent off purchases.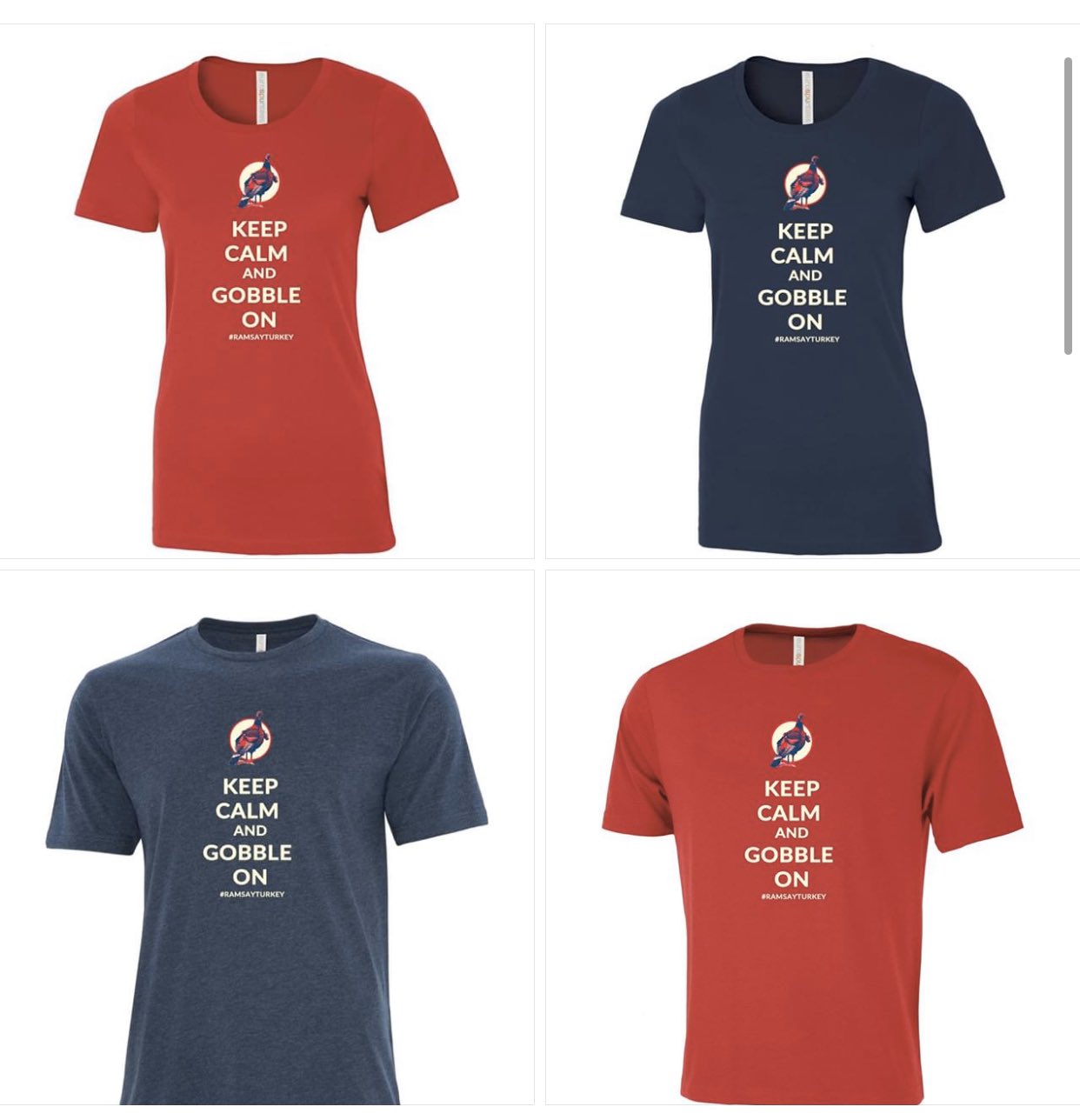 This citizen-led campaign in support of the Alberta Children's Hospital Foundation and the Calgary Food Bank includes two different t-shirt designs. Both inspired by the Ramsay Turkey, one reads "Keep Calm and Gobble On" and the other sports an illustration of the turkey set against the Calgary skyline.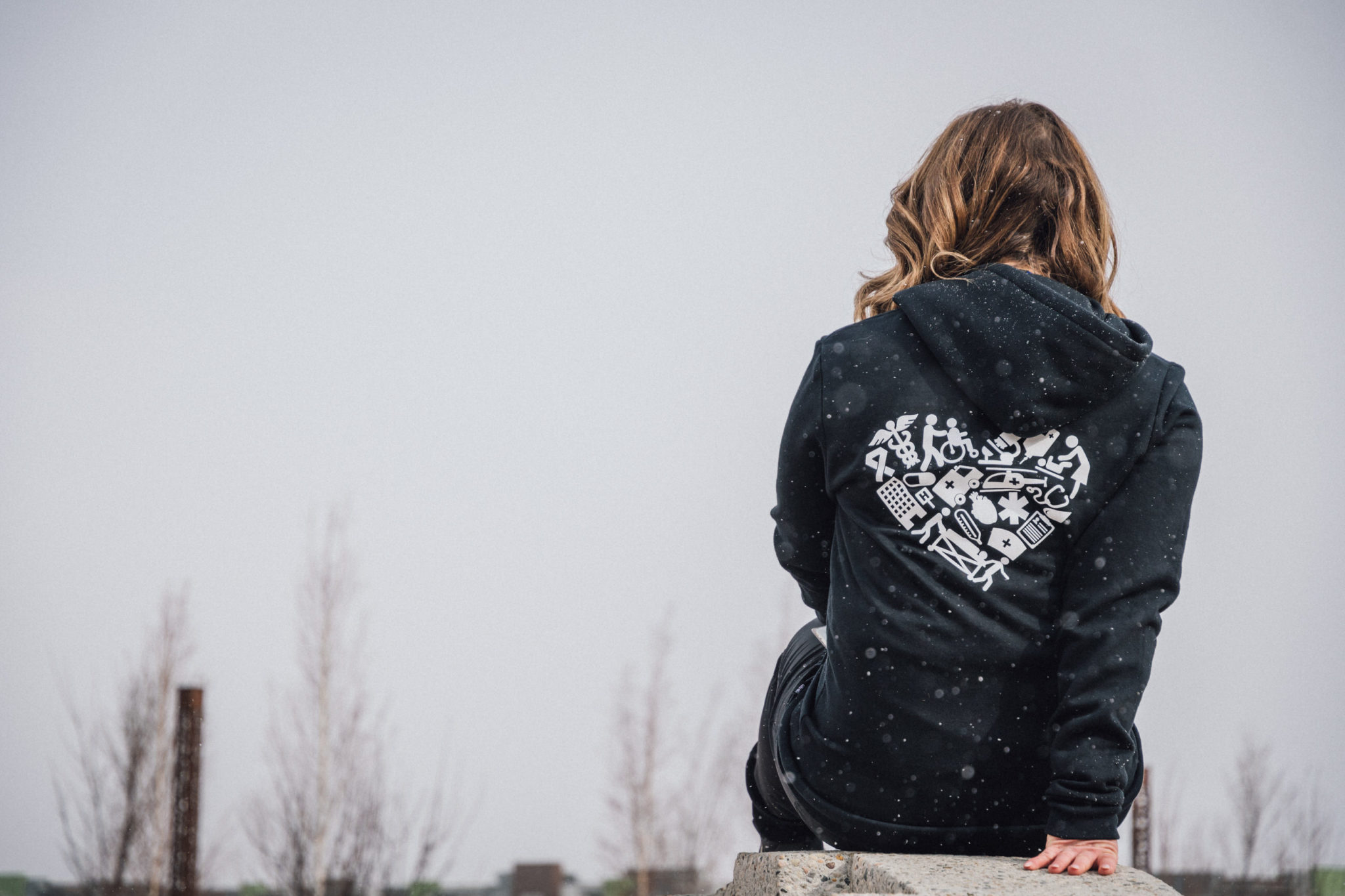 Local Laundry, the company best known for its X-grid YYC apparel, is re-releasing an organic bamboo zip hoodie called "The Healthcare." The Healthcare previously supported nurses in PICU and NICU units of the Alberta Children's Hospital Foundation, and now all proceeds will go directly to two major COVID-19 relief funds in Alberta: Calgary Community Response Fund for COVID-19 and United Way of Alberta Capital Region COVID-19 Relief. The current batch of hoodies is available for pre-order until April 24 and sales will continue in batches after that.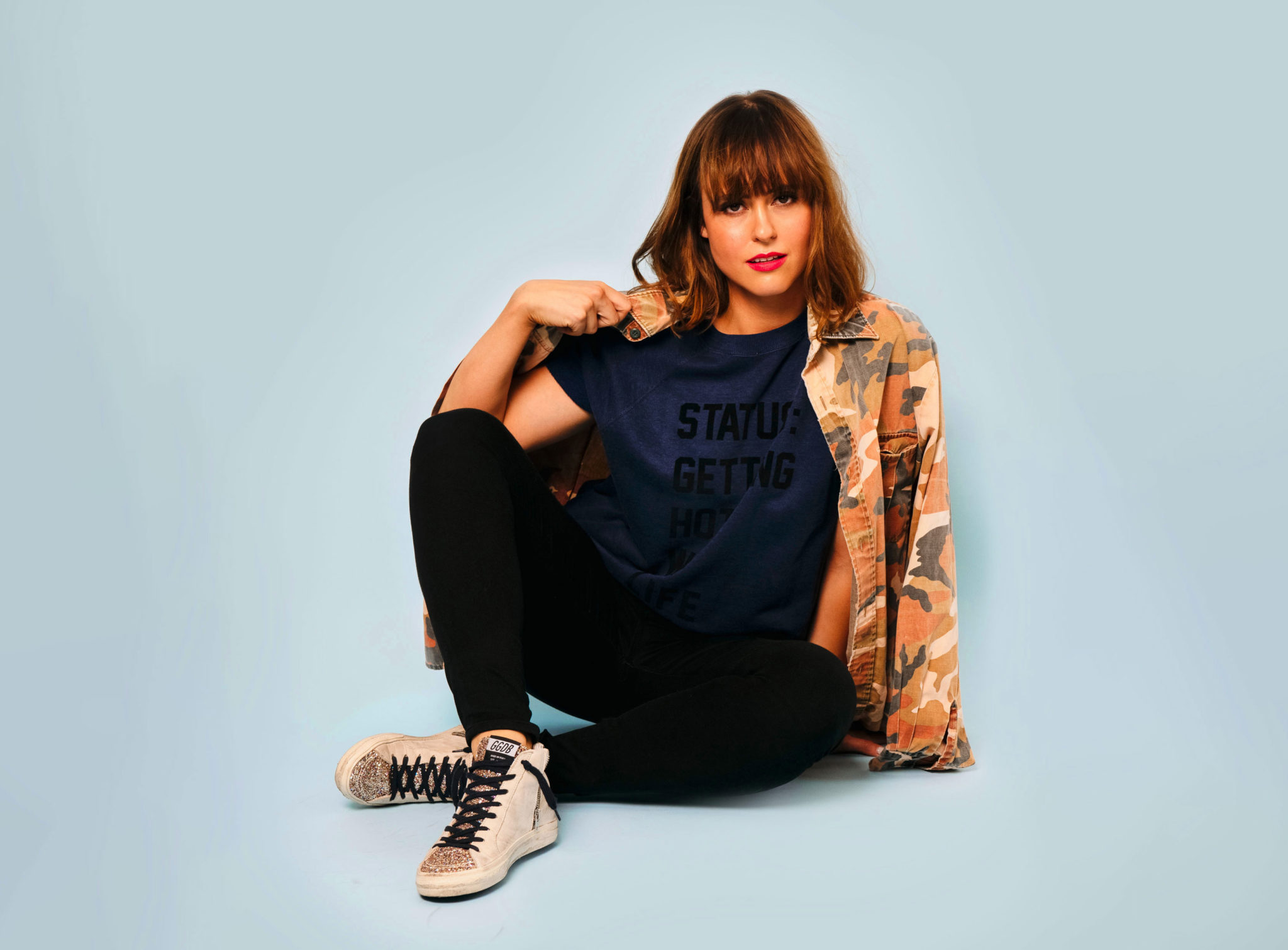 Jennifer Mehalko's clothing and accessories brand Parts + Labour is known for its bold approach to style, with garments featuring oversized text and illustrated graphics. Now, the brand is offering a custom program where customers select a garment, choose which graphics or text to add and where the details will be placed. Virtual consults with Mehalko are also available. Prices vary due to the custom nature of the process, but all orders include a $50 deposit and $10 of that goes directly to The Alex Community Health Centre.