Calgary Fashion Spotlight: Malika Rajani
Get to know Malika Rajani, who is creating the most beautiful leather fashions right here in Calgary
by Aldona Barutowicz
Photo by Aldona Barutowicz
A successful fashion designer wouldn't be so without a myriad of influences and inspirations, as well as a serious drive to create. This is very true for Calgary's Malika Rajani, owner of fashion label Malika. Her Indian heritage, world travels and experiences living in New York City and Calgary have all helped shape her designs.
Although it's only been a few years, the fashion industry has been an interesting ride for Rajani and there are more adventures in this young designer's future, as she creates leather fashions for Malika that are both edgy and a breath of fresh air.
8 Questions with Malika Rajani
photo by aldona barutowicz
Malika Rajani wearing one of her own designs.
Tell us a little bit about yourself – how long have you been working as a designer, and what sparked your interest in fashion?
I was born and raised in India where lush, vibrant colors, rich textile and hand embroidery are ways of life, which helped me develop an early interest in art and design. Before entering into the world of fashion, my life revolved around numbers. I worked as a financial controller for an auto dealership. I eventually realized I was miserable auditing balance sheets and I needed a career change.
Fashion was at the center of my heart and I decided to move to New York City to attend Parsons School of Design, where my work was presented at Lord & Taylor's 2008 line debut. While at Parsons I had an opportunity to intern for design houses such as Khan Lucas, Ralph Lauren, Red Cat Group and John Varvatos. In 2009, I moved back to Calgary and started a fashion boutique called Passione and launched my own line, Malika, in the summer of 2012.
Tell us about studying at Parsons? How did that experience influence your vision and ambition as a designer?
Throughout the years Parsons has generated the most notable designers in the fashion industry – Tom Ford, Donna Karen, Jason Wu, Anna Sui, and Marc Jacobs, to name just a few. When I wanted to pursue a career in fashion, Parsons was my first choice. The program is tough, and tears are frequent. The place is incredible and inspiring, and hard work at Parsons is the key to success. The school continues to support their grads throughout their careers, which is another reason Parsons is one of the best fashion schools out there.
What advice would you give to those wanting to enter this field?
You need to be patient and persevere if you want to succeed in this business. And remember: hard work always pays off – if not today, then undeniably someday.
What fall trends are you personally the most excited about and why?
I am very excited about the fur trend, given its place at the top fall 2014 trends. Fur exudes confidence, elegance and style.
What style advice to you live by and would want everyone else to consider as well?
Have a confident energy and own what you wear as opposed to being dictated by fashion trends.
How do you think Calgary compares to other cities fashion-wise?
Calgary is Canada's fastest growing major city and is increasingly being recognized for its arts & culture. It's young, exuberant, vibrant and energetic and is becoming home to many thriving fashion industry people and individuals committed to its growth and success. It's great to be a part of this scene.
What was the inspiration for your latest collection?
The collection is mod-rock-chic inspired. The designs emphasize use of fur and leather in the assortment of structured fur coats and sophisticated leather jackets, laser-cut dresses and leather pants.
What are the three key pieces in your newest collection that you really want people to check out and why?
1. 100% Lamb Leather Pants
Very comfortable, go-to pants for fall. You can easily dress them up or down.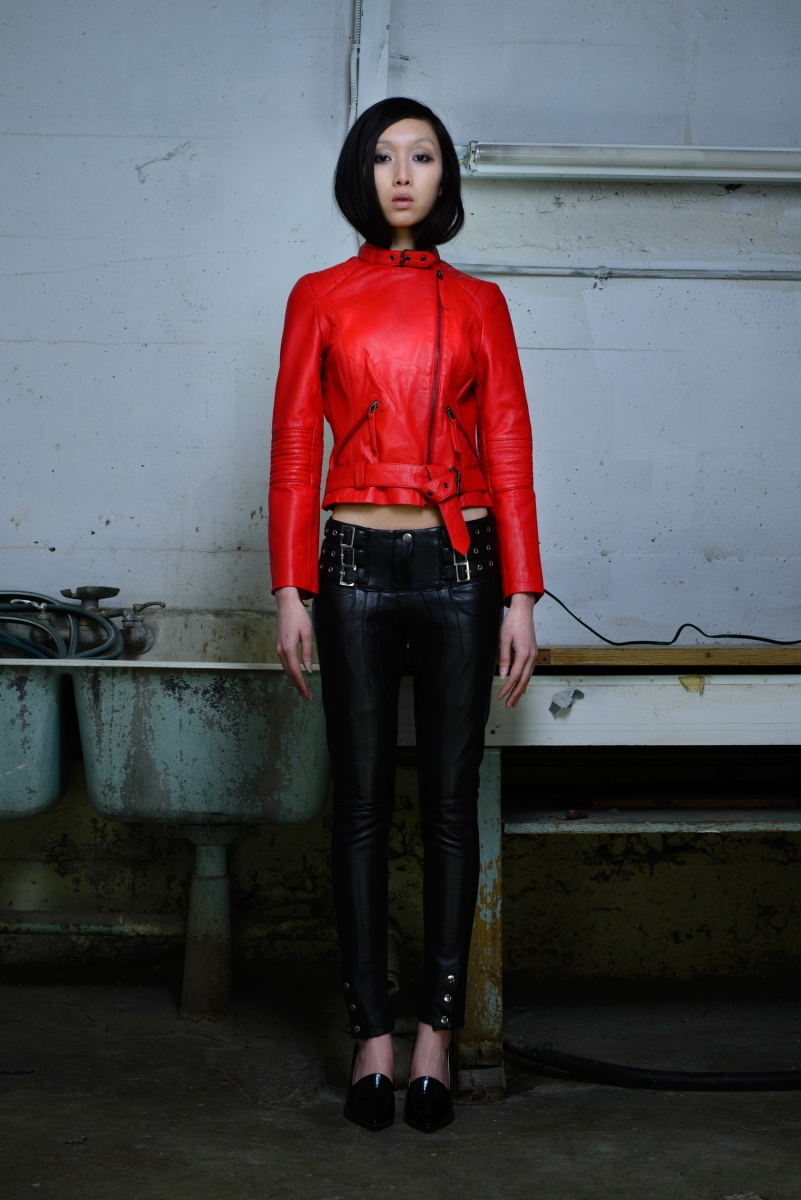 2. Fur and leather combination jacket
Warm luxurious fur and leather jacket with detachable fur collar that is perfect for our Canadian winter.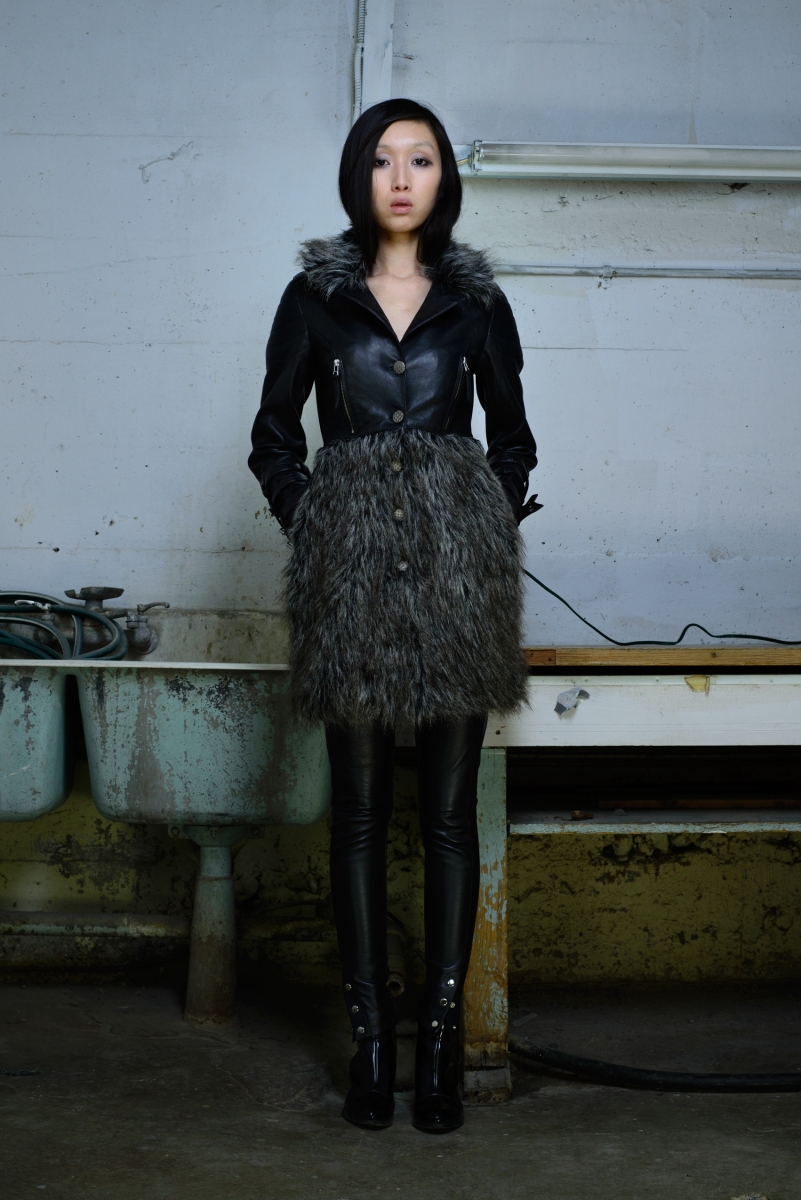 3. 100% Lamb leather laser cut dress
Beautiful leather dress with laser-cut detail that is perfect for any occasion.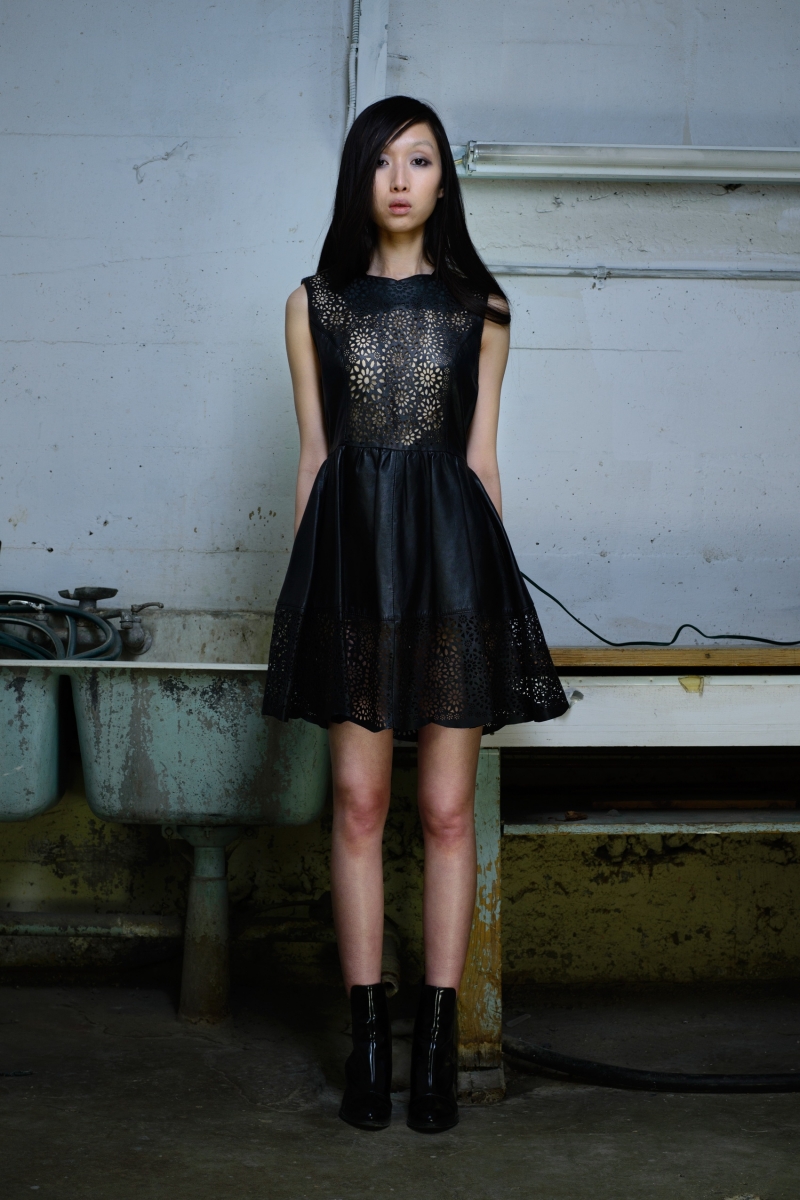 For more information, visit malikacouture.com.
This story was part of Avenue's free weekly Style Newsletter. Sign up now and get home decor and fashion information and advice in your inbox every week.