Calgary Fashion Spotlight on CoutuKitsch
The locally made jewellery line is joining forces with Camp Brand Goods to open a new store in Inglewood
By Aldona Barutowicz
CoutuKitsch founders Dorian Kitsch and Kofi Oteng.
Photo by Aldona Barutowicz
Dorian Kitsch and Kofi Oteng are the creative team behind CoutuKitsch, a local accessories brand that is handcrafted using a combination of materials, including precious metals, vintage supplies and beautiful gemstones.
The line can be spotted on fashionistas all over Calgary. And, it's starting to gain a following beyond the city thanks to word of mouth, exposure at various arts and crafts markets, social media, a growing presence at local boutiques and their online store.
It's about to be brought to the next level, as CoutuKitsch is getting ready to open its first storefront in Calgary's Inglewood neighbourhood.
We asked Dorian Kitsch a few questions about her quickly expanding business.
Tell us about your store in Inglewood
We are opening The Livery Shop along with our good friends Leslie and Connor from Camp Brand Goods. We have all been working from home for the past year or two and we were originally looking for a studio space to share. We found this amazing heritage building in Inglewood – it's the big red barn on 10 Avenue S.E. next to The Nash (opening in November as well) – and it was just a gut feeling we all had. We had to take the opportunity.
Having a bricks-and-mortar destination will make it more convenient for our consumers to get their hands on CoutuKitsch, and Inglewood is a great neighbourhood filled with artsy shops and local businesses. We're scheduled to open our storefront mid-November. We haven't finalized an official opening date, so you can follow @TheLiveryShop on Instagram and Twitter for updates!
Photo by Aldona barutowicz
CoutuKitch founder Dorian Kitsch wearing her own jewellery designs.
What does CoutuKitsch mean?
The name CoutuKitsch is quite personal and comes from family names. "Coutu" represents my Metis heritage and also comes from the French word couture. "Kitsch" is my surname coming from my father's stepfather and is also a funny kind of word that is often used in the design world and fashion industry. This was the first and only business name that came to mind and it really means a lot to me.
What sets your company and products apart from other designers and lines?
I truly have a love for fashion so we focus on staying ahead of the trends. Once we feel that the market has been over-saturated with a certain style we move on. Many times we have introduced a new design and nobody will pay it any attention until six months later, then it suddenly becomes popular.
What fall and winter jewellery trends are you most excited about?
Tassels are a big trend for fall and I love them because they are fun and versatile and can be dressed up or down. We have them in a different colours and metals so they are appealing to a variety of women. I also love bold and blingy collar necklaces. These have been popular for a couple of seasons, but they are not going anywhere. A bold necklace with gorgeous gemstones and vintage chains can make really make a statement and make clothes from last season feel fresh again.
What are the three key pieces in your newest collection?
Tassel Necklace, $44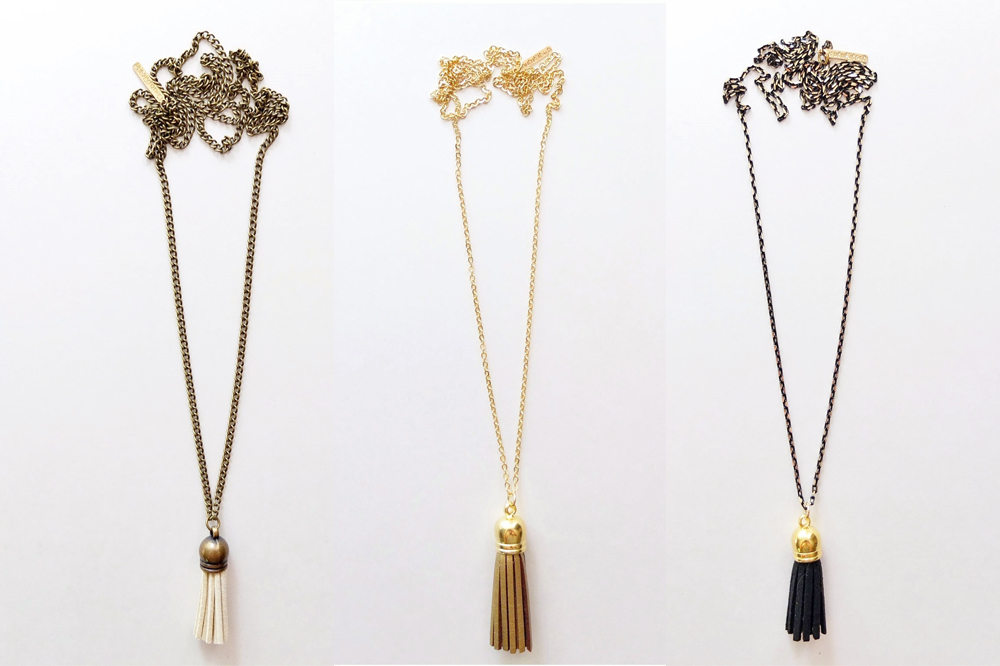 Because they are a must-have and available in a few colours to suit different moods/styles. They pair perfectly with cozy sweaters and layers.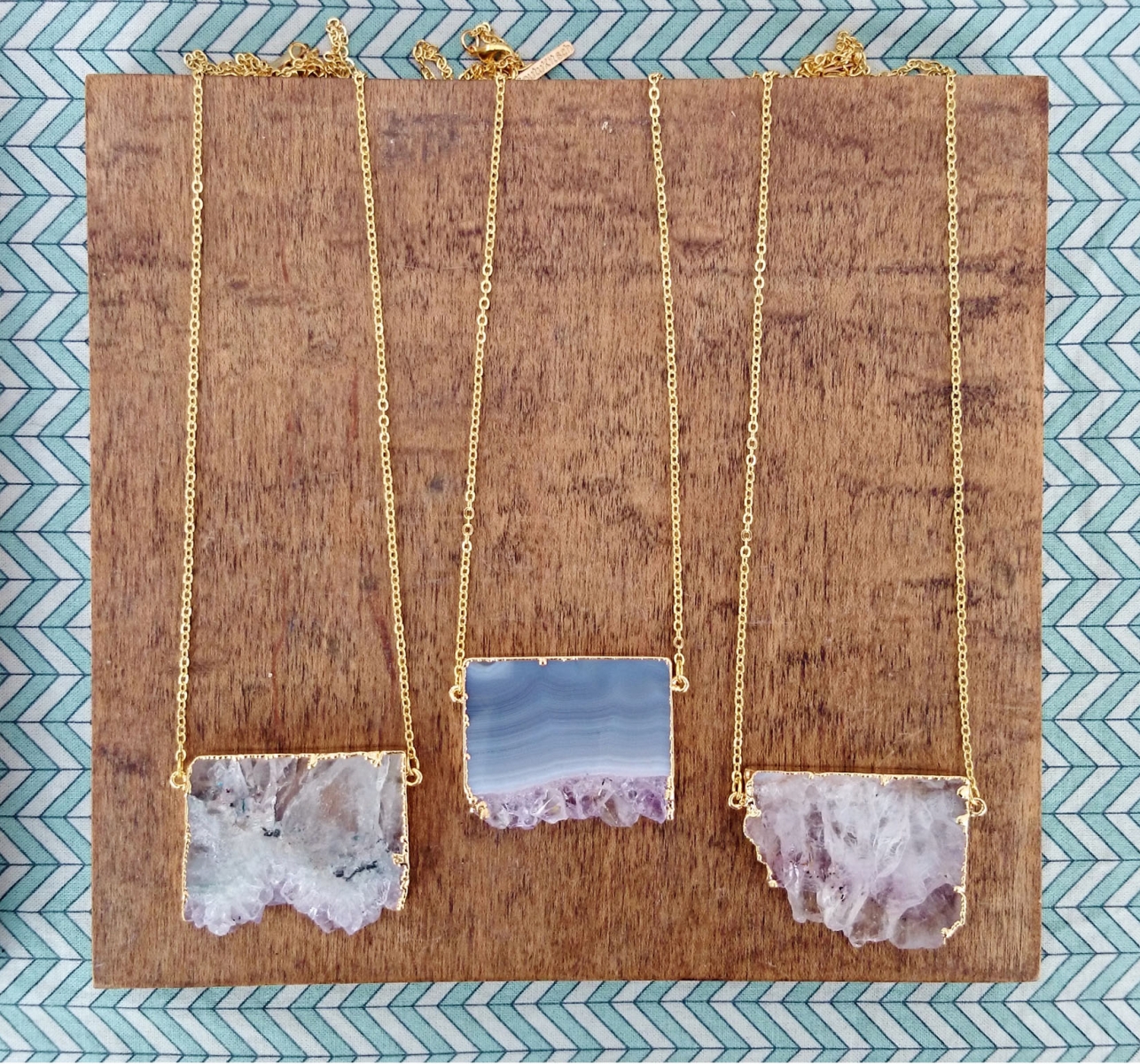 This piece is a great mixture of delicate and bold. Each and every piece of amethyst is different and people are just drawn to the beauty and energy of these stones.
Statement Ring, $34
We have had these in our collections for a long time but we always introduce new colours throughout the seasons. Stacking rings is a big trend for fall/winter, and yes, you can wear more than one at a time! We have so many colours and styles to choose from that you really can't go wrong.
For more information or to see more products, visit coutukitsch.com and coutukitsch.etsy.com And, follow @CoutuKitsch on Twitter and Instagram.
This story was part of Avenue's free weekly Style Newsletter. Sign up now and get home decor and fashion information and advice in your inbox every week.