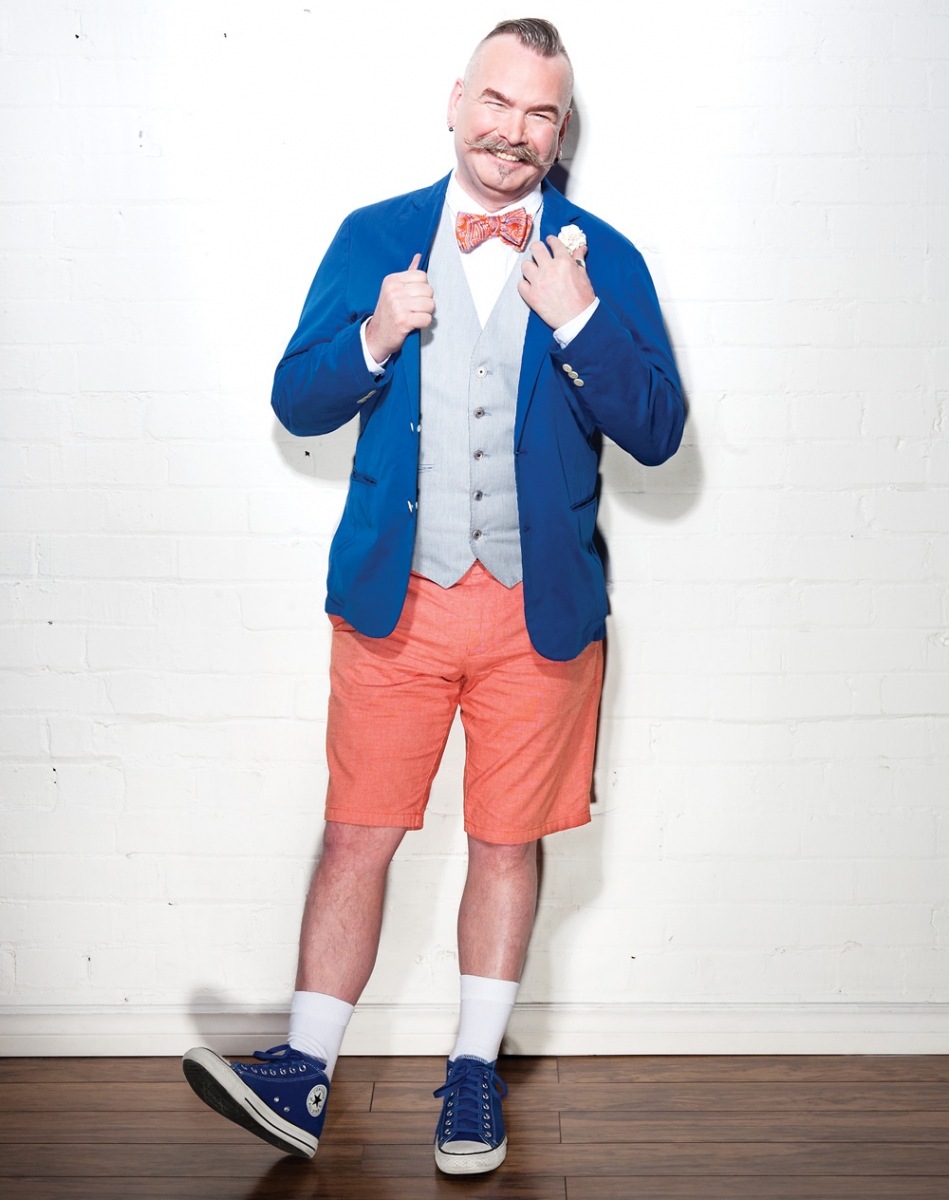 Let it never be said of Andrew Clelland that he is all dressed up with nowhere to go. He dresses up, and actually goes somewhere.
Whether he's attending the opening of a new art exhibition or taking his regular seat at the opera, Clelland, who helms reception at Jerome Salon, makes it a priority to support Calgary's vibrant arts and culture scene, and he takes pleasure in dressing the part. His look is equal parts fashion insider, street-style darling and Edwardian gentleman – not a common sight in Calgary.
"I'm a fan of men's evening wear. I have several tuxedo jackets," says Clelland. "I'm wearing them for me and I'm having fun doing it."
Clelland's individual style originated as a sort of rebellion. While growing up in Scotland, his mother would dress him and his brother in identical sweaters that she knit for them.
Now, his wardrobe is a vibrant collection of tailored suits, bow ties and many pairs of Converse Chuck Taylor shoes (he lost count after 50 pairs). It helps that he loves to shop.
"I like the hunt," he says. "I have a personal philosophy of never paying full price for anything."
---
5 style favourites
1. Mustache wax from The Beehive in Kensington. It's super cheap and works a treat.
2. Converse shoes in the summer.
3. My Ballantyne of Peebles Scottish woolen cardigan. I'd give up all my other sweaters if I had to just to have this one.
4. Jack Spade shoulder bags. They're indestructible.
5. Specialized mountain bikes.
---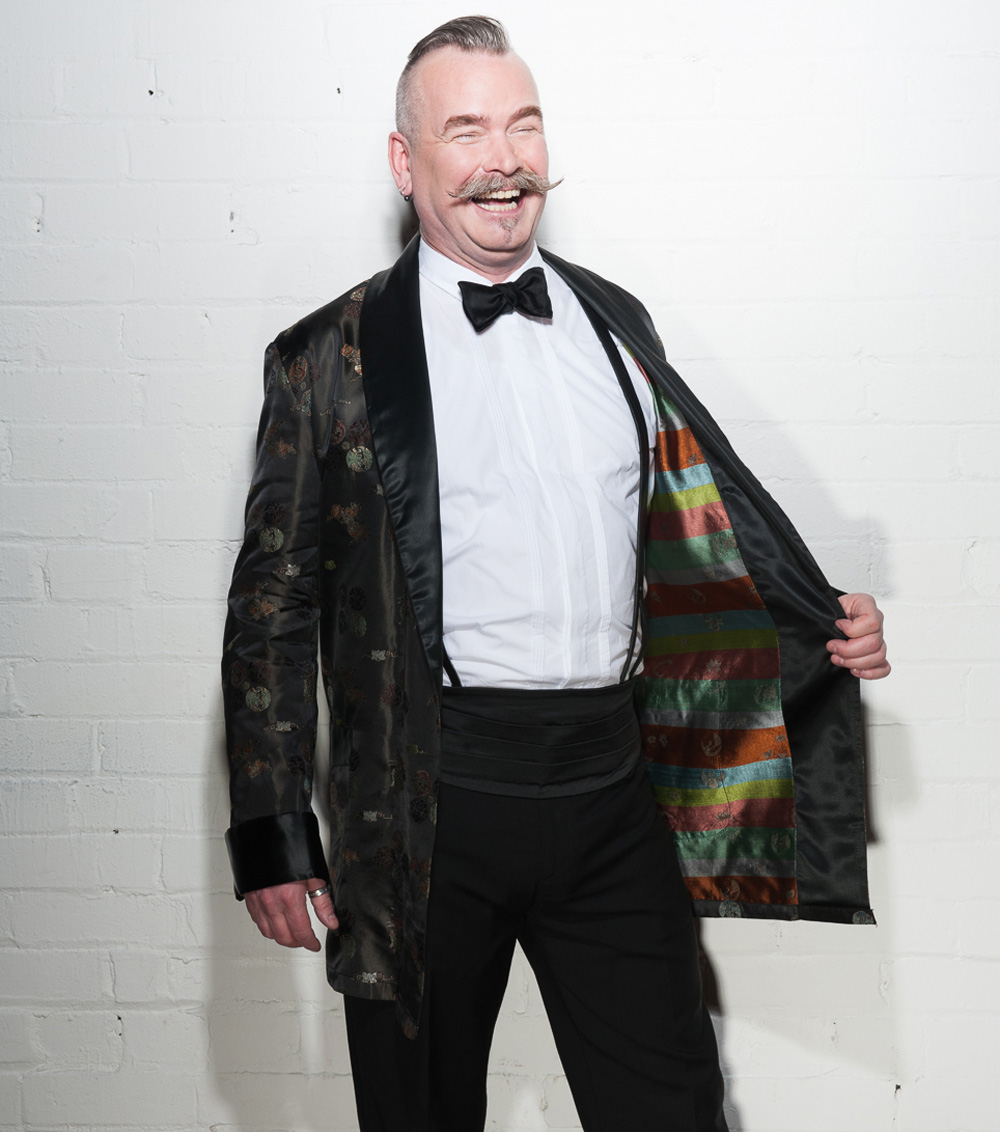 Vintage smoking jacket; shirt from Topman; J. Lindeberg pants from Urban; cummerbund and bowtie, both from Brooks Brothers.