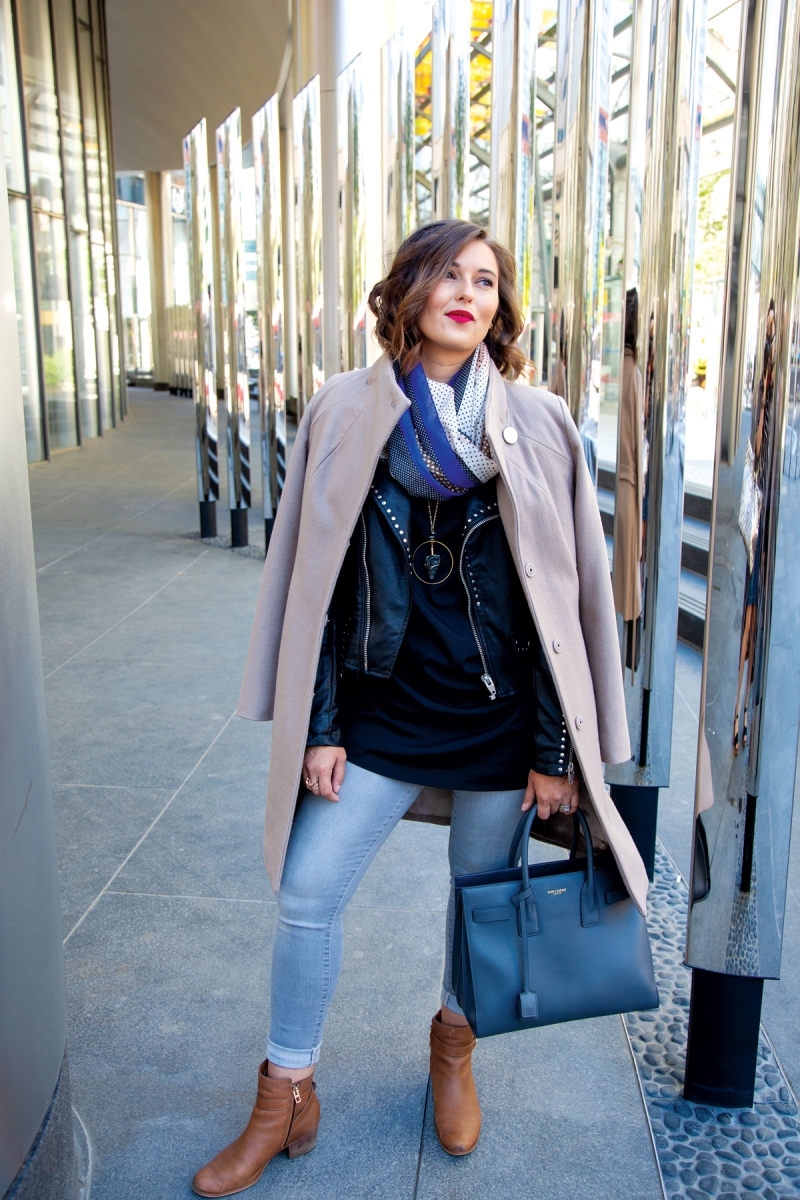 Describe this outfit and why you love it
My favourite piece is this asymmetric, off-the-shoulder top. It creates a clean, but bold line. The vegan leather jacket is a staple of mine — it goes with everything! I've had this Saint Laurent bag for a couple of years now, and it feels like my parting gift with the corporate world. I hope it remains a classic piece in my wardrobe for years to come.
Describe your everyday style
After stepping away from the corporate world two years ago, I've made a conscious decision to toss all dress pants, blazers and other clothes that simply don't excite me. I definitely like pieces that are modern and feminine, but with a little bite. They make me feel confident walking into a room. No look is complete without a little cat eyeliner, bold lip, and a stack of bracelets.
What do you carry in your purse or bag?
My Kindle, lipstick, phone and a tiny card holder from Pixie Mood.
What is your greatest extravagance?
I took a solo vacation this year to Thailand. Specifically, a month-long vegan yoga retreat. It was an indulgence to have a month of peace, self-reflection and soul-searching.
What or who is your style inspiration?
I don't follow trends or celebrities, but have a weakness for checking out current street styles on Instagram or during local events. Outfits that turn my head make my eyes happy.
What's your favourite current thing to wear?
Definitely my well-worn — and torn — jeans and studded leather jacket. They are easy to dress up with a cute top or sweater and bold accessories.
What's your favourite local clothing store or designer?
Lauren Bagliore comes to mind instantly. There are several local clothing stores that I love popping into regularly. This jacket is from The Bamboo Ballroom.
Drink of choice?
Coffee. It can range from black to extra fancy, I love it all.