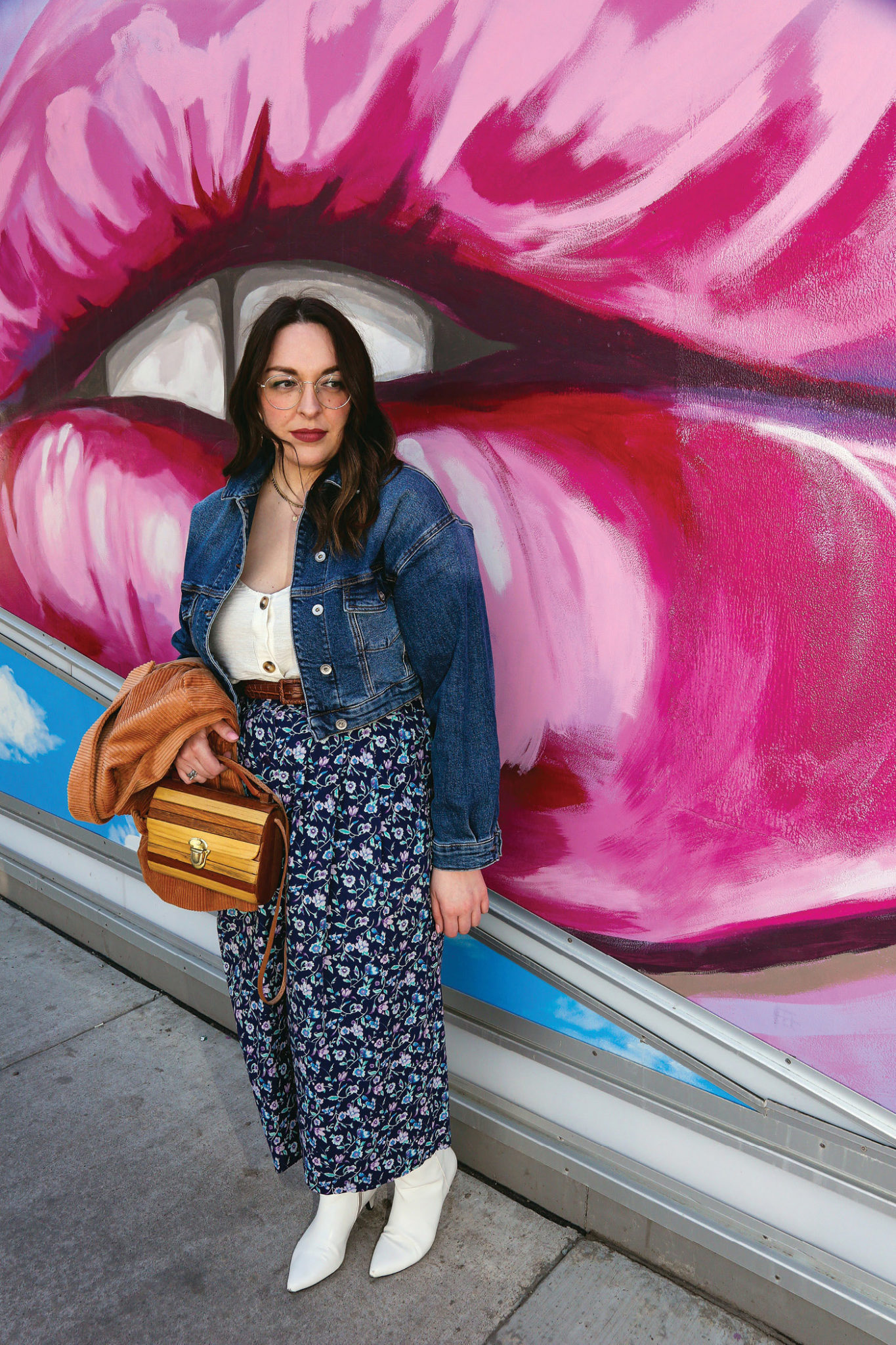 Describe your everyday style.
I typically wear very feminine pieces with vintage inspiration. It's rare that I'm not in a skirt or dress. I like to mix different eras of fashion rather than just sticking to one.
Describe this outfit and why you love it.
It's a great mix of vintage and modern. The skirt is authentically vintage from Velour Clothing Exchange and I love pairing it with these '60s-inspired white Kenneth Cole boots from Nordstrom Rack. The top and jacket are both from Simons — I love that they also walk the line of being currently trendy and enduringly timeless. My earrings are Vancouver-based brand Tink from Market Collective, and my bag is one of my favourite vintage purchases ever!
What or who is your style inspiration?
I definitely draw inspiration from many classic women of Old Hollywood and from fellow bloggers on Instagram. However, my biggest inspiration is everyday people who express themselves through clothing. I love seeing people who have the courage to take risks and wear what they love, not necessarily what is
trendy.
What's your favourite current thing to wear?
My white boots! I love these so much. I have a soft spot in my heart for mid-sixties mod, and these boots fit the bill perfectly.
What is your favourite local clothing store or designer?
Velour Clothing Exchange — it's a great place to find vintage clothing and great accessories.
Favourite accessories line?
Tink. Jenny Campbell makes some of my favourite earrings.
Favourite local restaurant?
Workshop Kitchen + Culture in The Grand. I've never actually had to choose my food order there, I just go for no menu Mondays, or order the Workshop improv kitchen-inspired tasting menu, and it's always phenomenal.
What are you currently reading?
A Short History of Nearly Everything by Bill Bryson.
What is your greatest extravagance?
A great bottle of French red wine with a decadent meal.
Drink of choice?
Coffee, preferably a latte.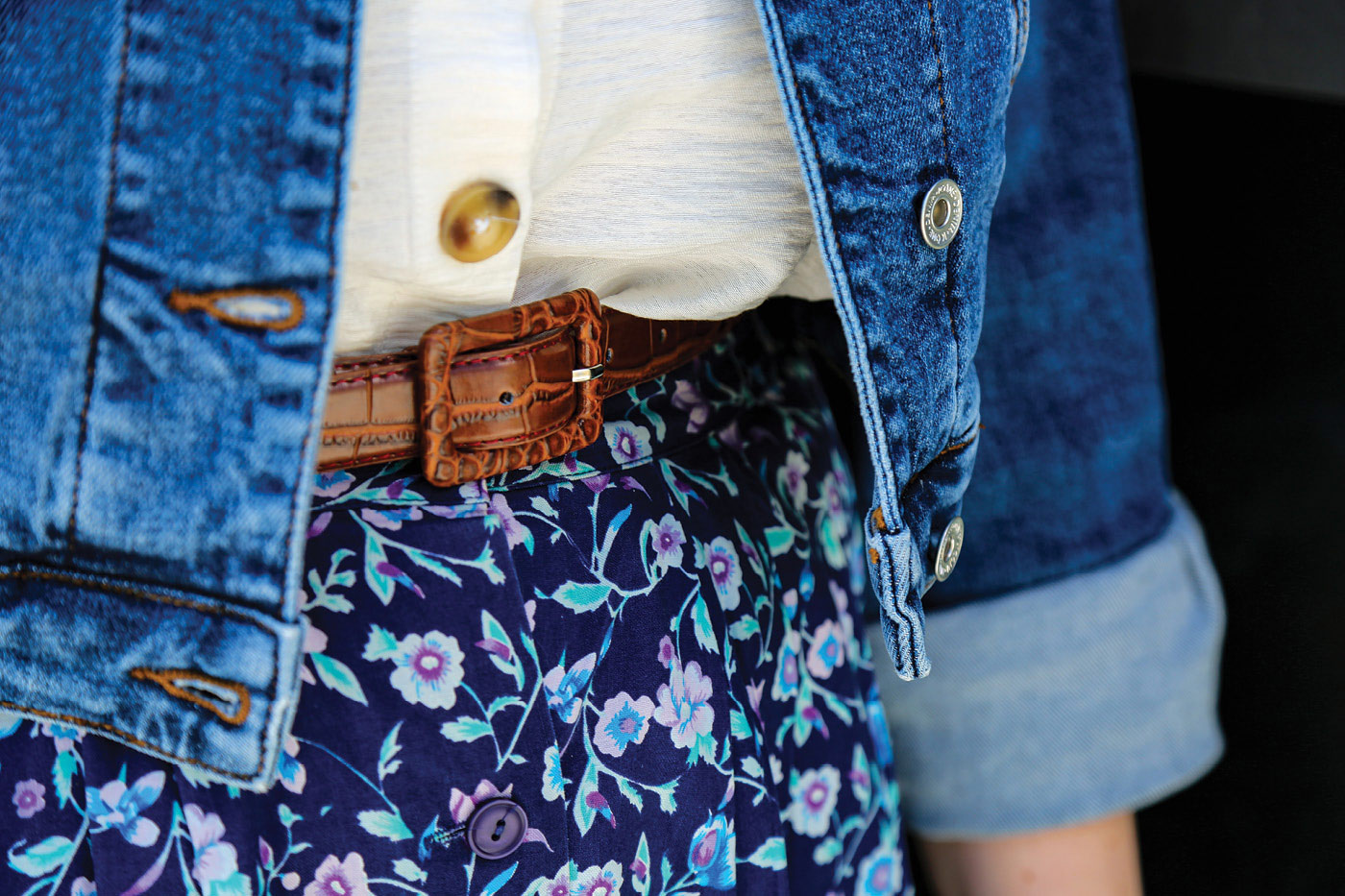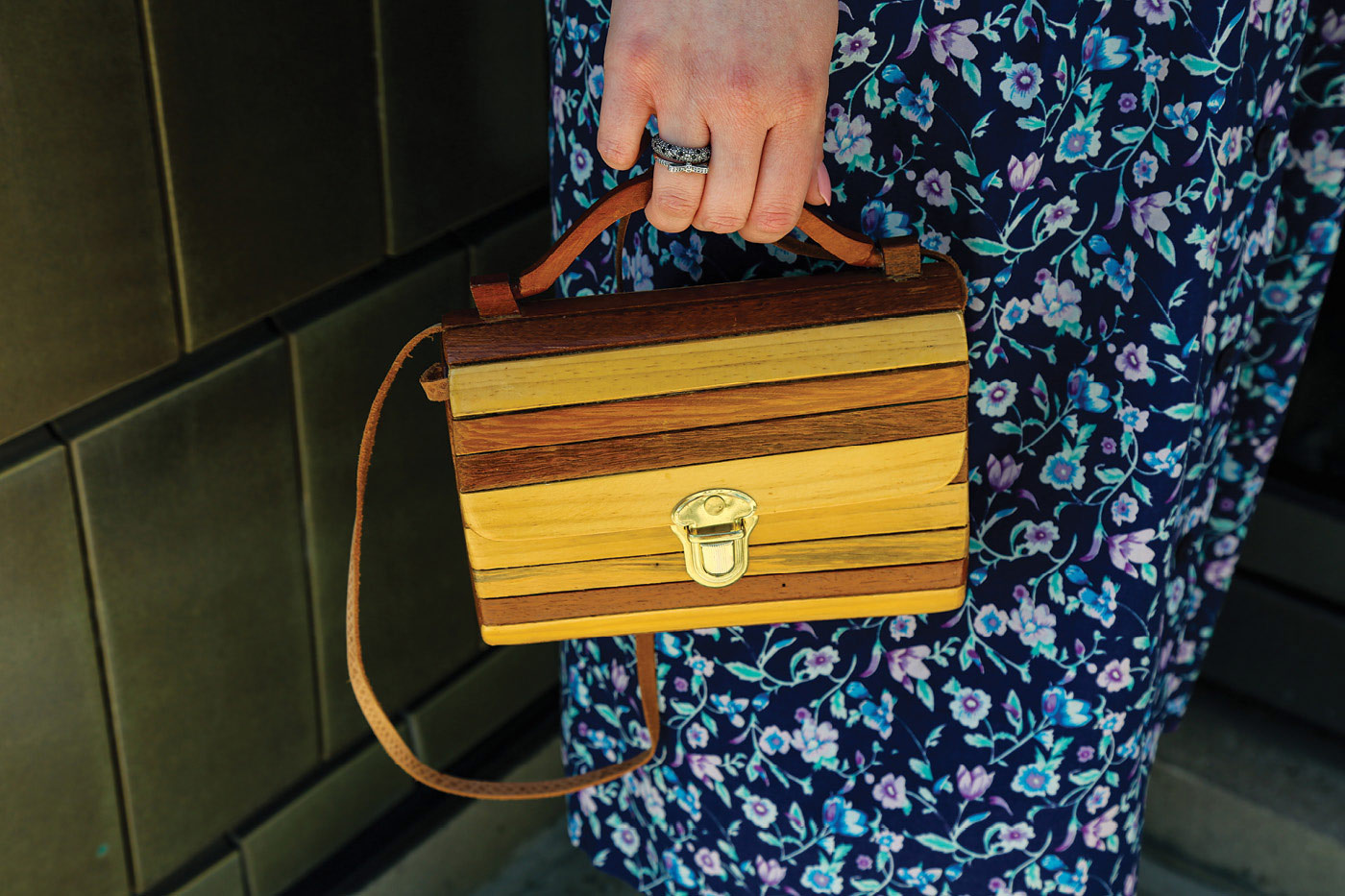 Follow Sarah Waters on Instagram at @sigmaofsarah.