Calgary's Own Mobile Fashion Truck Hits the Streets
From the outside it looks like any other 20 foot-long truck, but inside it's a fashion lover's paradise.
by Jennifer Friesen
Expanding 20 feet in length, Sublime Mobile Couture can be booked online or found on the streets by following @sublimemcouture on Twitter.
Photo by Jennifer Friesen
Walking into Sublime Mobile Couture is a lot like stepping into your girlfriend's walk-in closet – except that it expands 20 feet.
As a local fashion buyer for years, Nicki Prins constantly had new brands catching her eye. She knew she wanted to bring them to Calgary, but she didn't want a standard brick-and-mortar store.
Inspired by the food truck flurry that took the city by storm, Prins decided to make a path of her own. She began planning her mobile boutique a year ago, and this spring she took to the streets.
"The food trucks were like a culinary explosion in the city. And after I saw that, I realized the possibilities were endless," she says. "So I thought, why not bring the stores to the people?"
From office parties to casual get-togethers with friends, Sublime Mobile Couture is available for private bookings. With brands including Bano Emee, Frank Lyman, Dutch Blonde and Super Trash, she acts as a personal shopper for her clients, picking and choosing which items to bring to which events.
Holding up a heavy, jewel-laden bracelet to a friend's wrist, Prins lets out an easy laugh. She handpicks all of the clothes, accessories and jewellery from across the globe.
"I wanted to make an experience for these women," says Prins. "I wanted to give them something for their time and their money. A wardrobe is a reflection of your personality, it's an investment, so people should have something to talk about and remember. This – this is an experience."
On June 13, Sublime Mobile Couture will pull up to the Reclaimed Trading Company for the Reclaimed Runway. Private bookings are available through sublimemobilecouture.com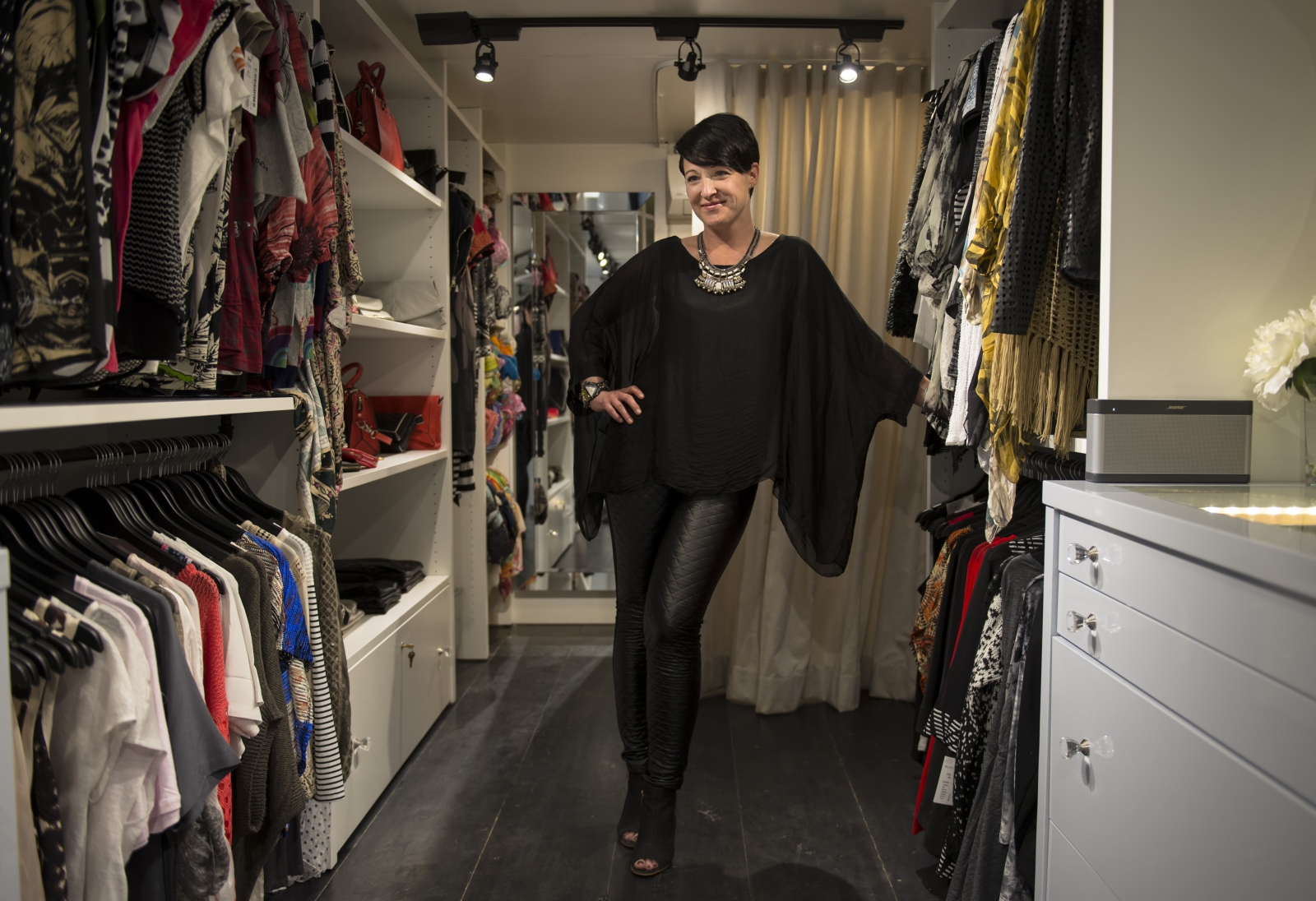 photo by Jennifer friesen
Nicki Prins (above) began planning Sublime Mobile Couture last year and is now bringing her mobile boutique all across Calgary.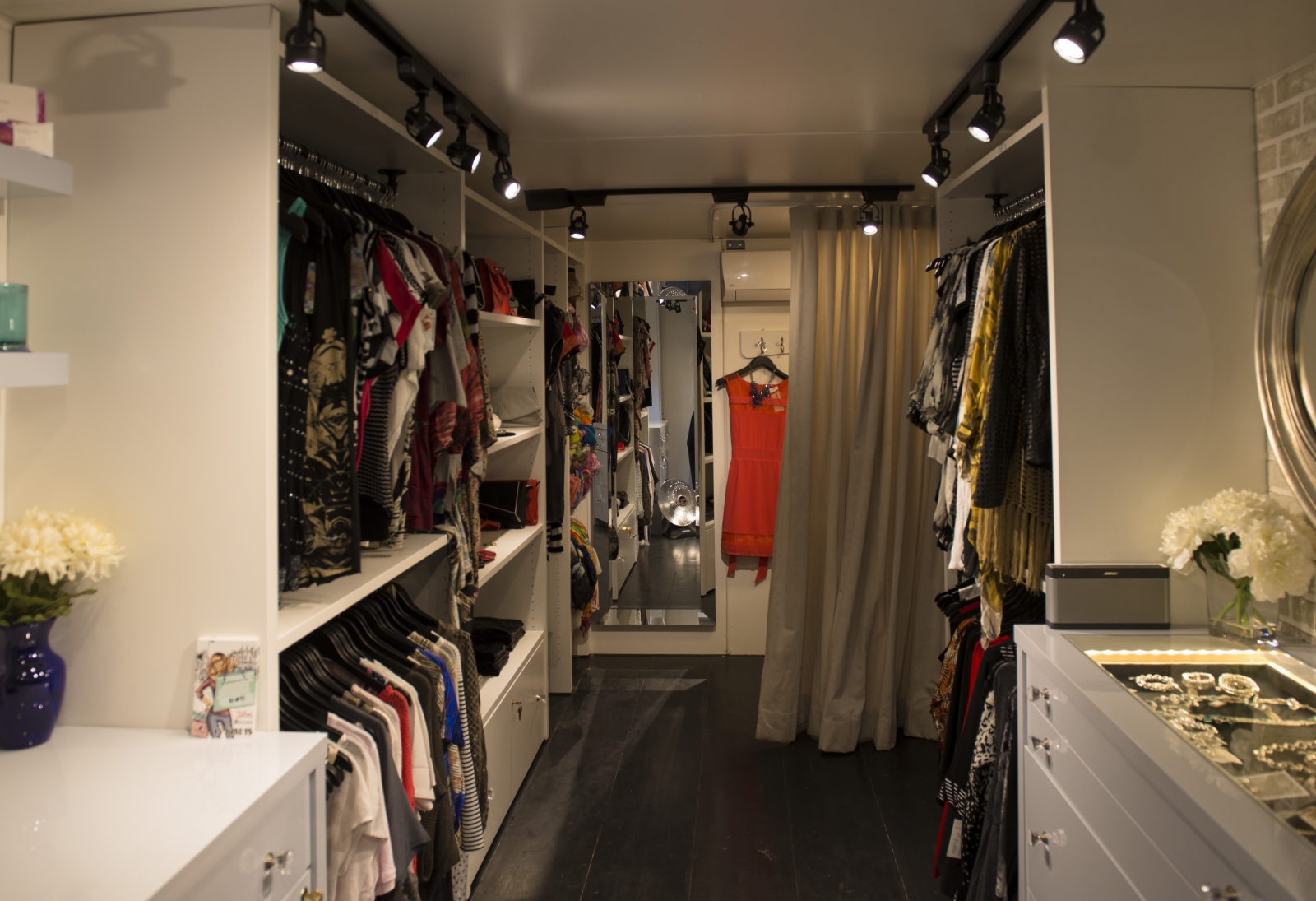 photo by jennifer friesen
Sublime Mobile Couture's spring summer 2015 brands include Bano Emee, Frank Lyman, Dutch Blonde, Barclay Boyfriend Blazers, Co Lab, Tricotta, Liu Jo, Desigual, Celeste Stein, Super Trash, Silvian Heach, Sky, Chaser, Karalia, Nocturne, Unode50, Gillian Julius and Karen Wilson.