On Another Level
The home of Capri Rasmussen and Jason Auch is exactly 17 feet wide. While that might not seem big enough for two people with a penchant for collecting, all you have to do is look up. The three-storey (plus walkout basement) Bankview infill home may look ultra-modern on the outside, especially when Auch's Tesla is parked out front, but, on the inside, it is a mid-century modernist's dream. These two are collectors, curators and even scavengers at times.
Rasmussen began her love of collecting at just 12 years old when she discovered 1950s Japanese Shafford black cats. Her now-expansive collection lives in the couple's guest bedroom; she adds to it only when she finds the perfect cat.
"My eye for mid-century modernism certainly started with the Shafford cats, but it was definitely more about the overall design that I liked," says Rasmussen. "I spent more time garage sale-ing, antiquing, reading and researching mid-century design over the years and really refined my style. Luckily, my husband loves it just as much as I do."
Small, quirky touches give the home enormous character, delightfully playing against its industrial structure. A racing bicycle hangs in the tall stairwell hallway alongside antique tapestries, while the warmth of a teak dining table juxtaposes against a minimalist concrete wall.
"I think what I like about mid-century design is the clean lines and that it tends to be very well-built," says Rasmussen. "The use of wood and solid colours appeals to our design sensibility."
Room with a view
Rasmussen and Auch are both avid vegans and love to cook, so it is no secret that the most-loved room in their home is the kitchen. A bright and airy room, with lots of natural light flowing in through the nearly wall-to-wall windows, the kitchen is filled with artwork and sentimental objects that bring importance to the space.
"When you sit down in the kitchen, the windows just frame things so nicely. The windows are big and bright, but we still have our privacy," says Rasmussen. "The view in Bankview is so eclectic – it is beautiful, any time of day or night."
The couple played with textures and mixed eras when they designed and decorated their kitchen – the countertop is made with recycled glass, while the Danish modern credenza and dining table, both lucky purchases on eBay, nod to the couple's penchant for mid-century design.
Although Rasmussen seeks out beautiful things from the past, she's not too worried about their overall value in the long run. "I'm not really concerned about whether a piece of furniture is going to increase in value or not," she says. "I'm buying it for a purpose in my house. I bought this teak dining table because it works well in the house – that is how I purchase things."
Even though the couple might be purchasing items with purpose for their home, they know when to dedicate their time and energy to something spectacular. While in New York during a year-long trip around the world in 2012, they spotted a "ginormous rug" at a flea market. Hand-woven and more than 20 feet long, it was an Amish rug, they were told, that likely was made to run along a very long hallway. They knew they had to have it, despite its sheer size and weight. After lugging it across New York City in a big IKEA bag and taking it back to Calgary in their luggage, they hung it from the top of the vaulted ceiling in their living room.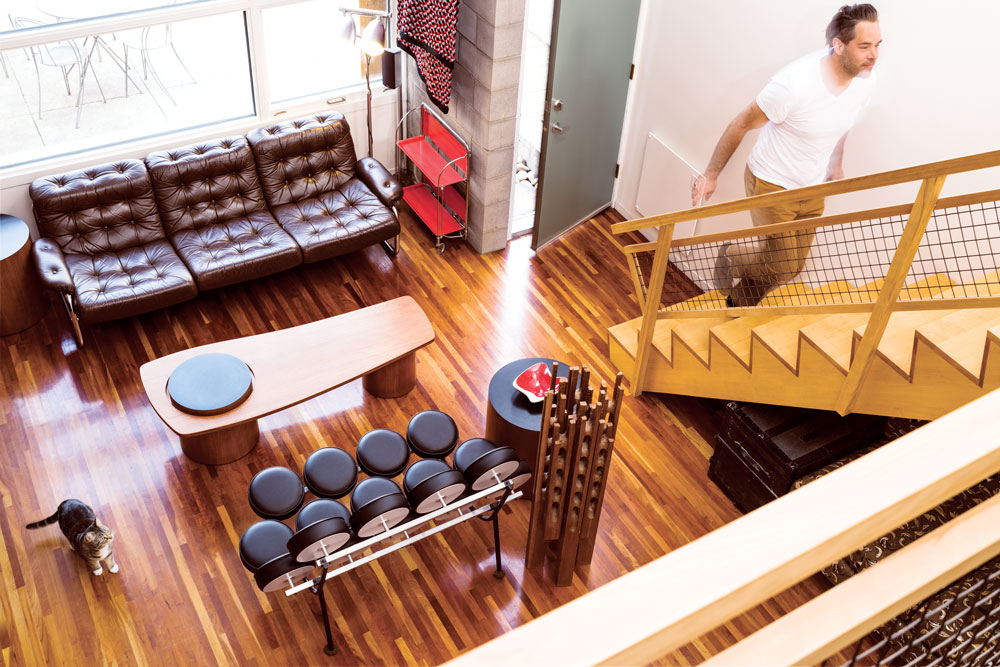 Homeowners Capri Rasmussen and Jason Auch (pictured) are big fans of mid-century design. Classic furniture pieces fill the contemporary space.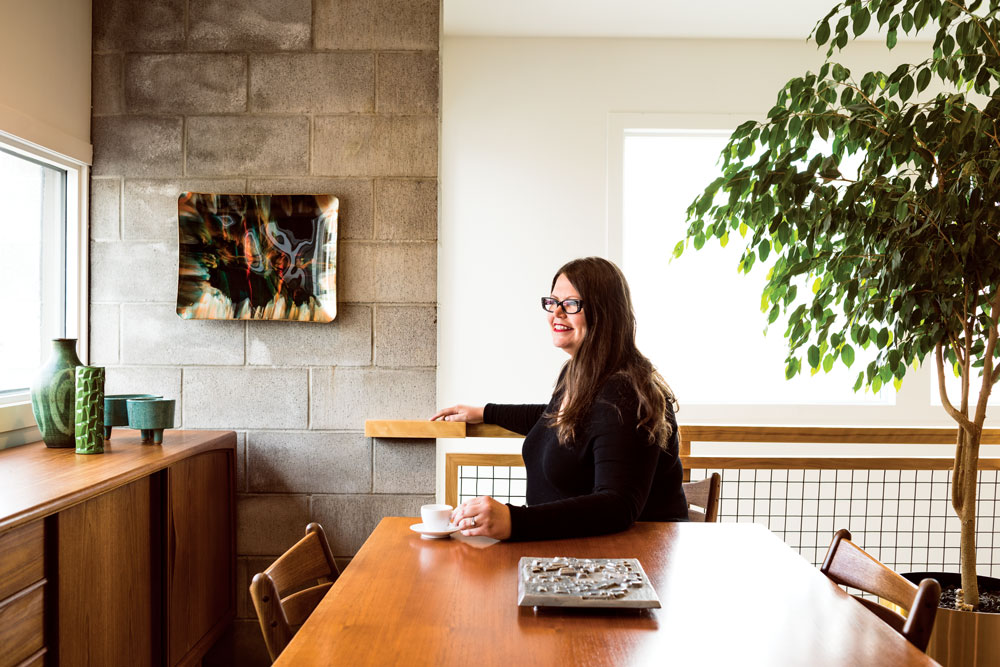 Homeowner Capri Rasmussen at her Bankview home.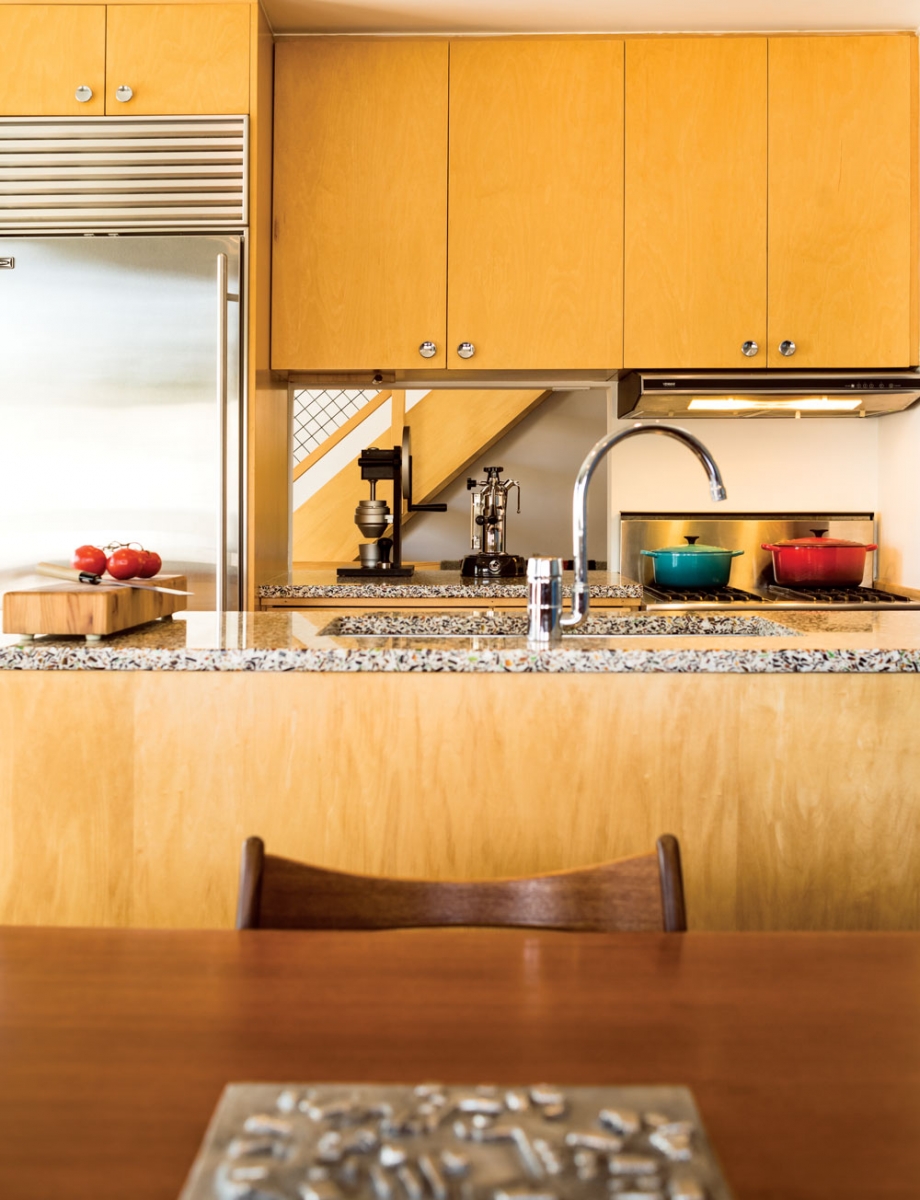 A cutout in the kitchen keeps sightlines open.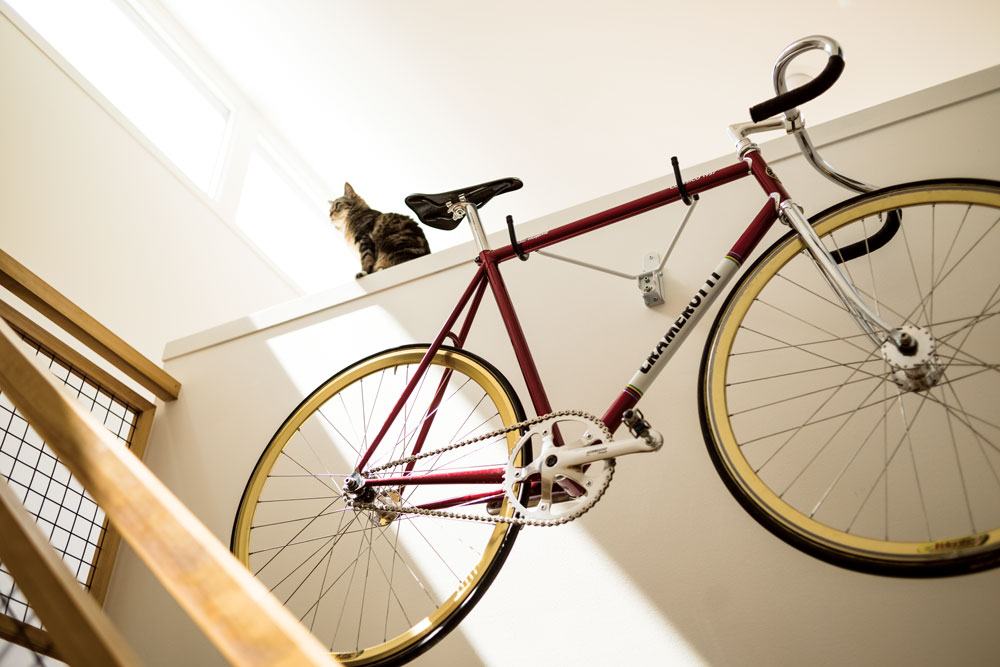 ---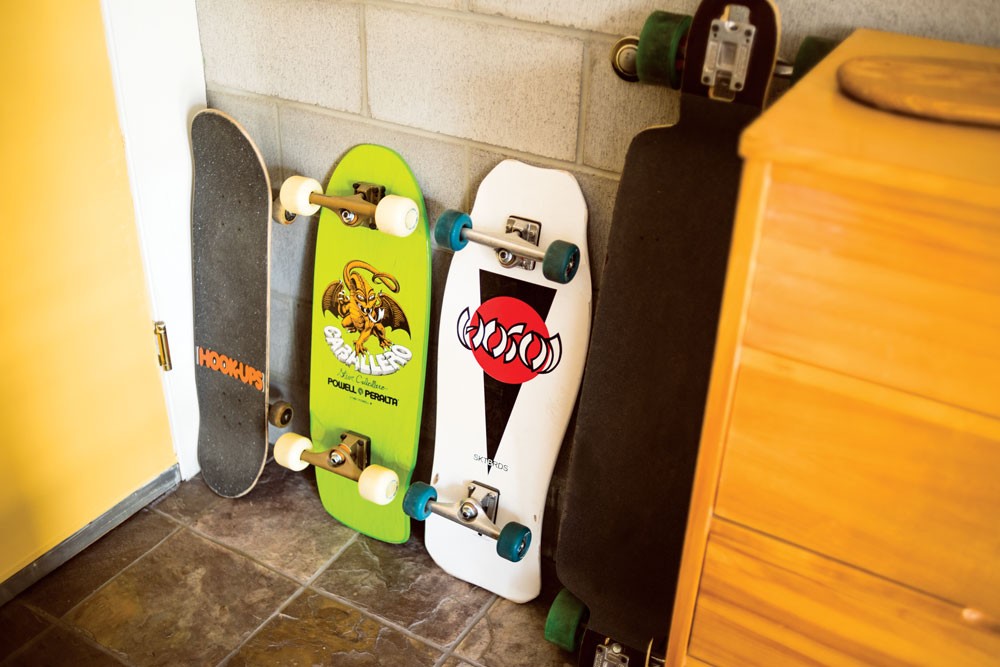 ---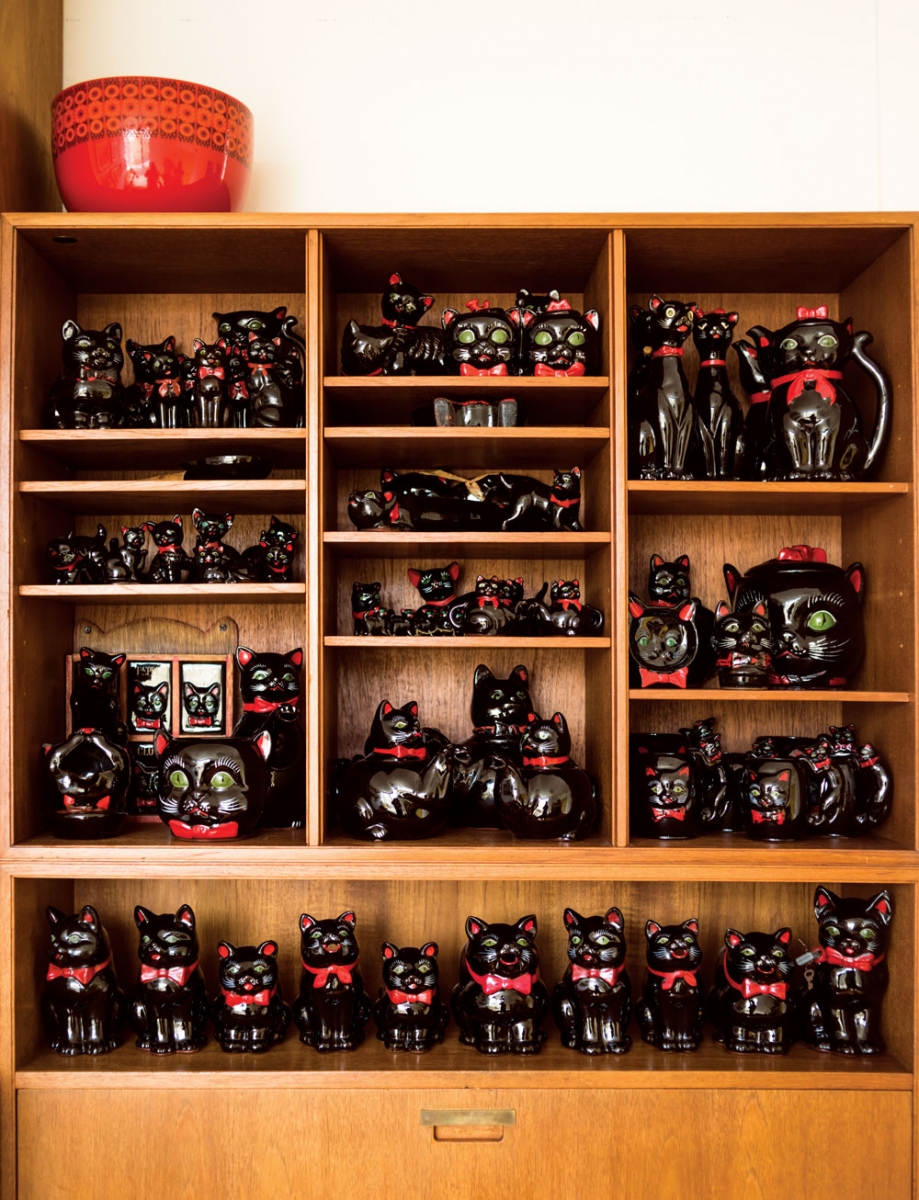 Rasmussen's collection of Shafford cats sparked a lifelong love of mid-century design.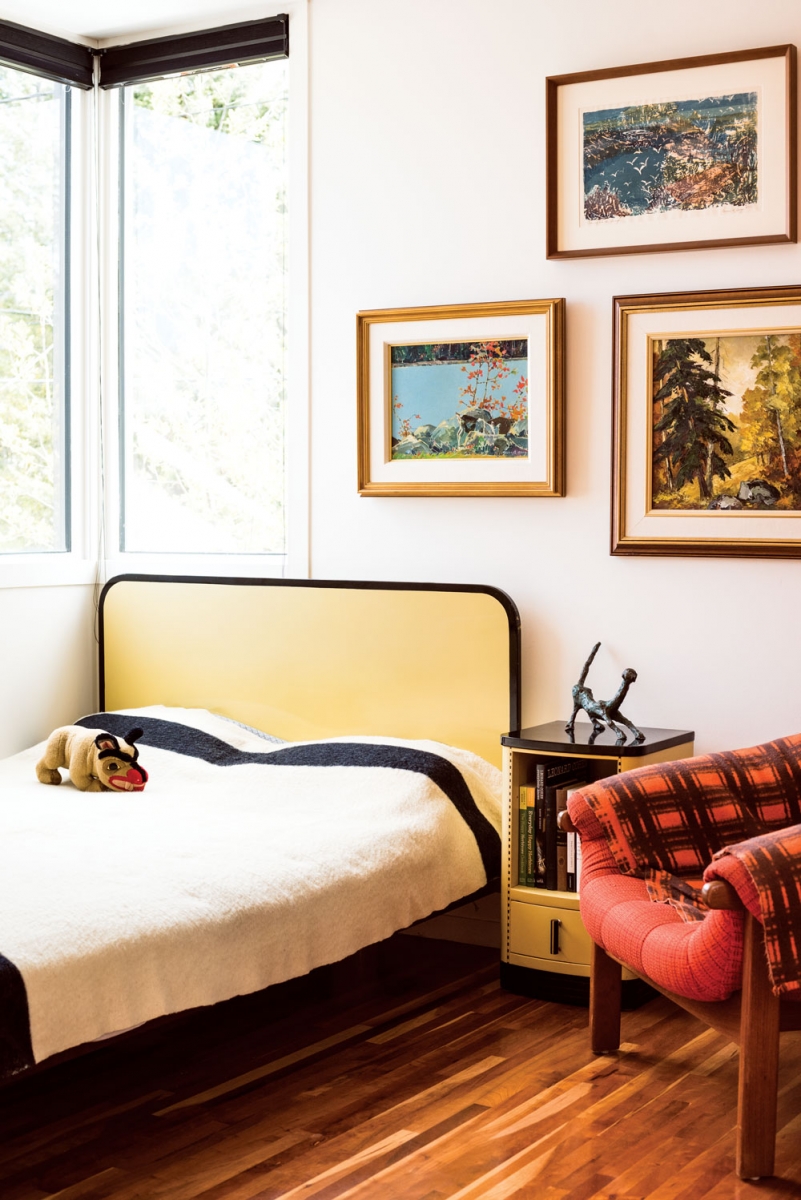 ---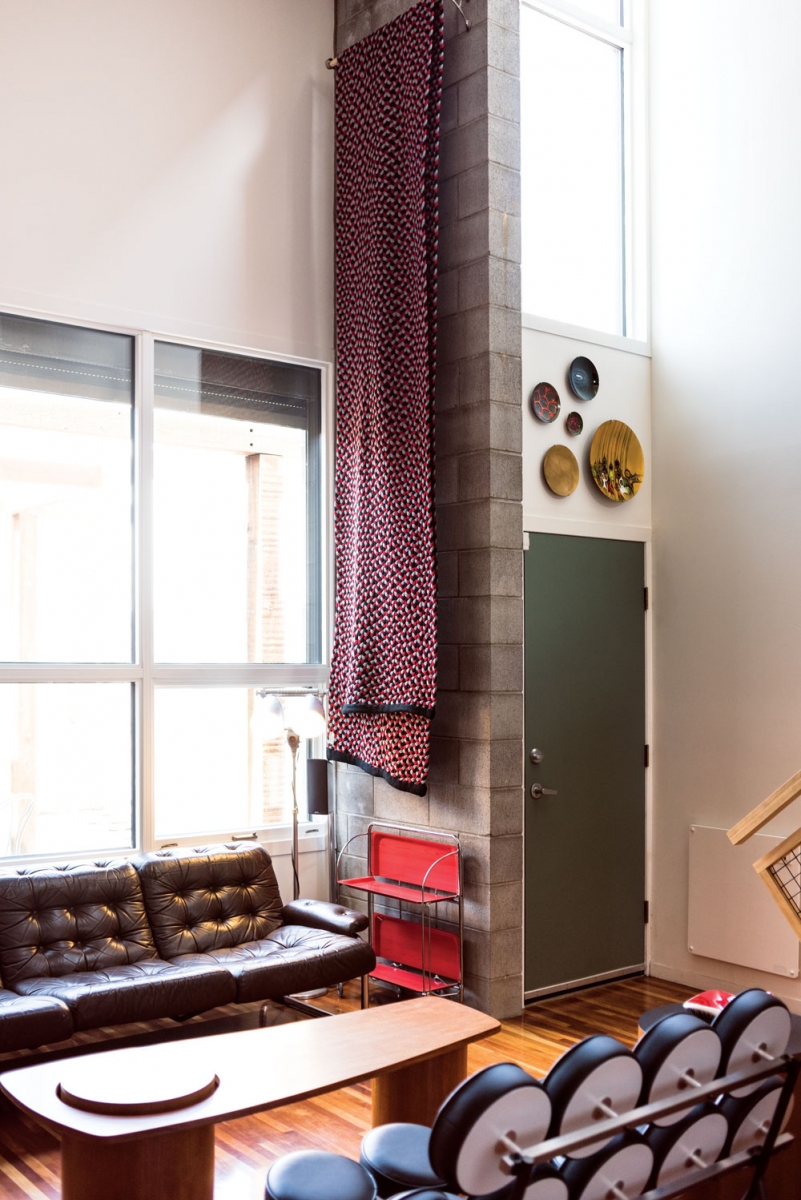 ---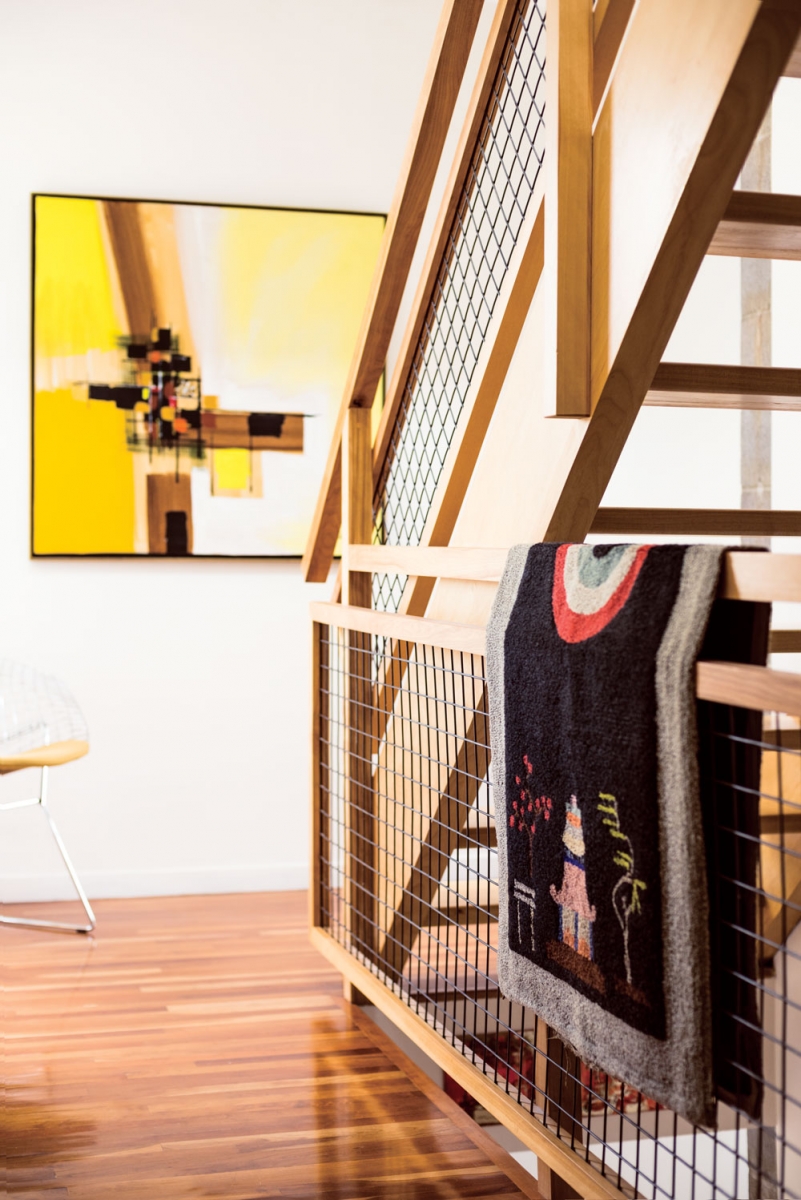 ---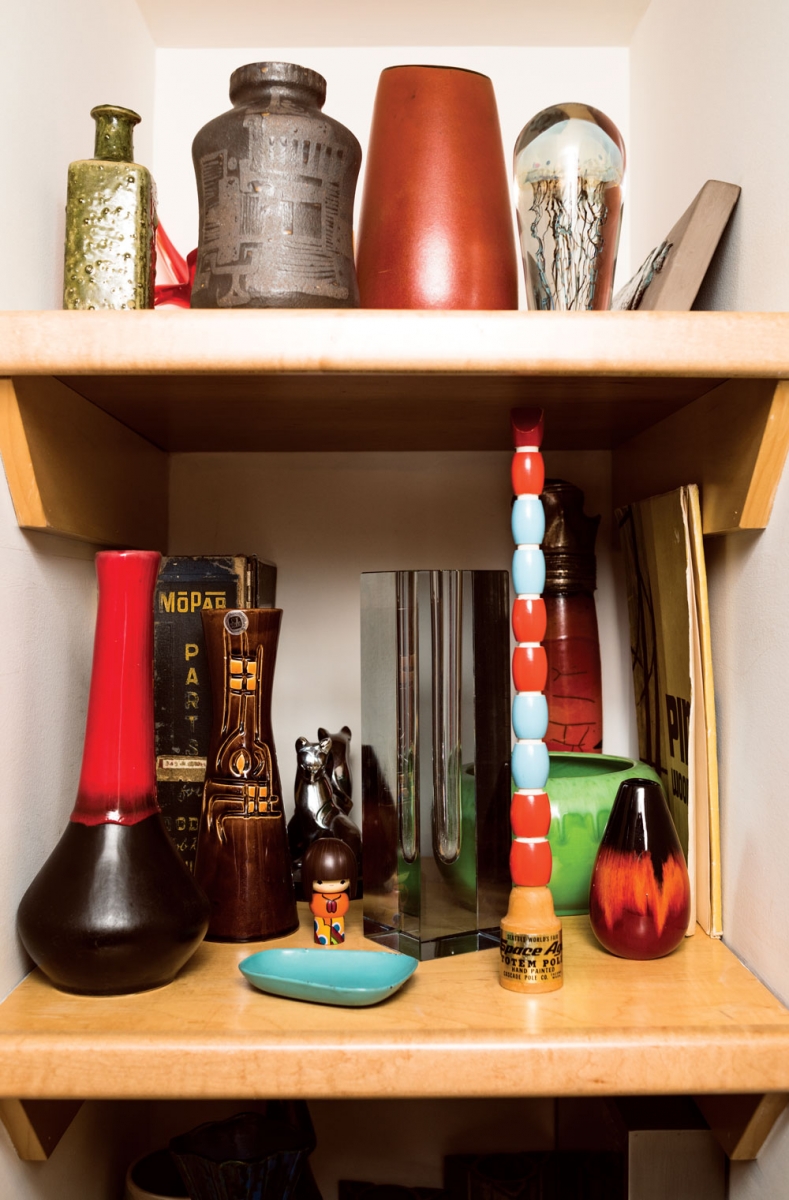 The home is dotted with the couple's collections and innovative uses of storage space in the small footprint.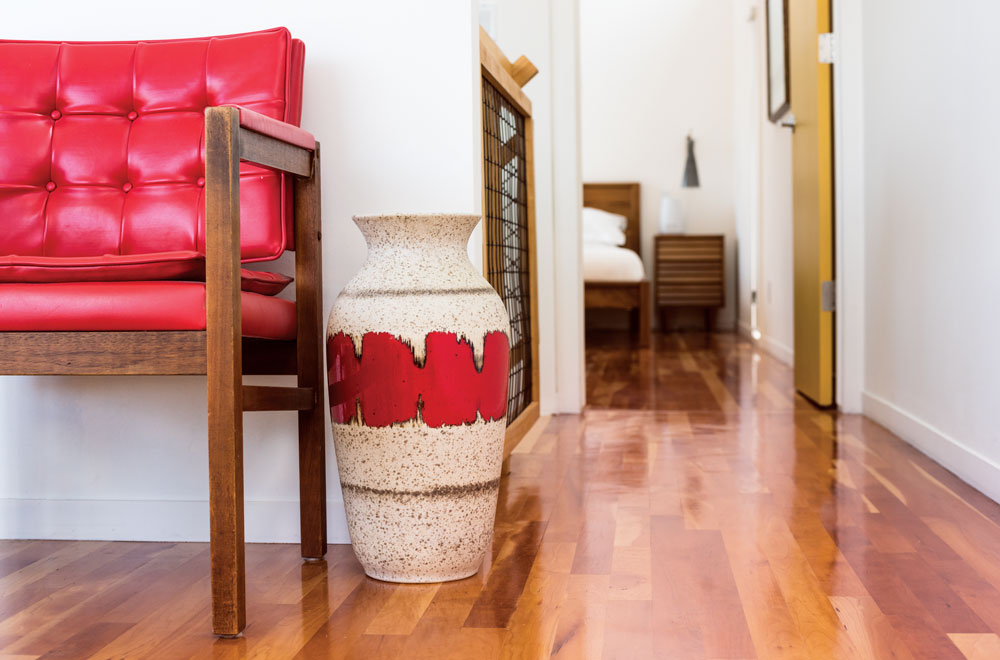 ---
Capri Rasmussen's Tips for Curating a Collection
Buy what you love
"If you are immediately drawn to something, buy it. Shop this way and you'll end up with only well-loved treasures in your home."
Don't be Afraid to let things go and let new things in
"Our tastes change over the years, so, even though you may have loved a piece of furniture before, [it] doesn't mean you have to keep it forever. Welcome change in your home."
Buy things that are useful and beautiful
"If you can't think of a purpose or place for it in your home, leave it be. Shop with purpose and with a keen eye."
Mix things up a bit
"Don't be afraid to mix eras, styles and designers in your home. Play with your decor – the more fun you have with creating your space, the longer you'll enjoy it, long-term."
---
Have love, will travel
Guided by constant wanderlust, Capri Rasmussen and Jason Auch enjoy travelling around the world any chance they get. Although they've had the opportunity to go to a number off-the-beaten-path destinations (they recently returned from a trip to Jordan and Israel), their most treasured vacations have been spent right here in Alberta on board their 1963 Dodge Travco motorhome. Affectionately named Myrtle the Travelhome, their house on wheels has a persona of her own and even has a blog and Facebook page dedicated to her travels.
The 27-foot, turquoise-and-white fibreglass motorhome, with a full kitchen, bathroom, bedroom and living area, stands out in a crowd. Rasmussen and Auch have kept the original design integrity alive in Myrtle's interior and even stocked her shelves with completely vintage items, including Melmac dishes and a hand mixer, all of which come in handy when they hit the road for the weekend.
"Our favourite place to camp is in Waterton; we take her there to camp at least once a year," says Rasmussen. "We keep our trips pretty local; we'd probably need to a do a bit more work on her engine to take a longer trip somewhere, but we've put her in a couple of car shows in the past."
Now completely immersed in the culture of vintage trailers, the couple has kept incredible records of Myrtle's history and has amassed vintage brochures, manuals and advertisements chronicling the innovation of other motorhomes. Rasmussen has become somewhat of an online resource, as she carefully scans and uploads the vintage paraphernalia for other enthusiasts to her blog, myrtleandme.blogspot.ca.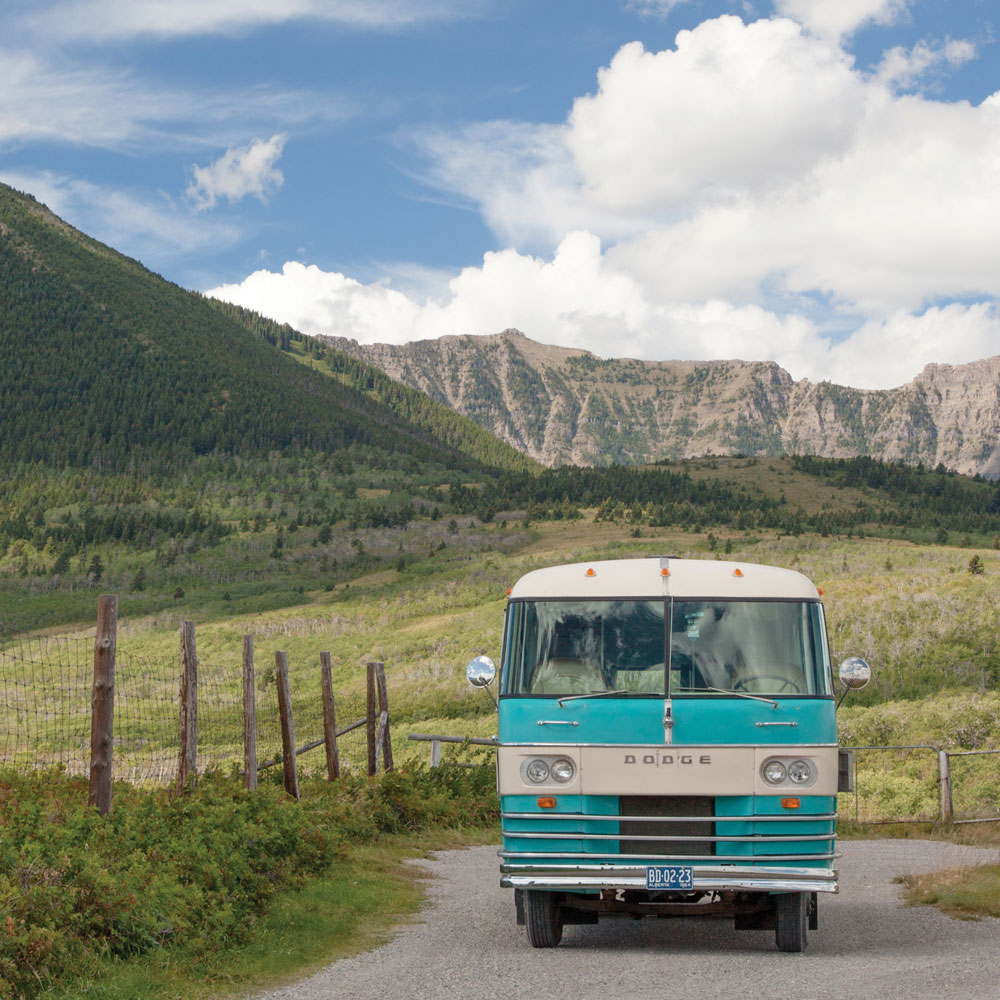 "myrtle"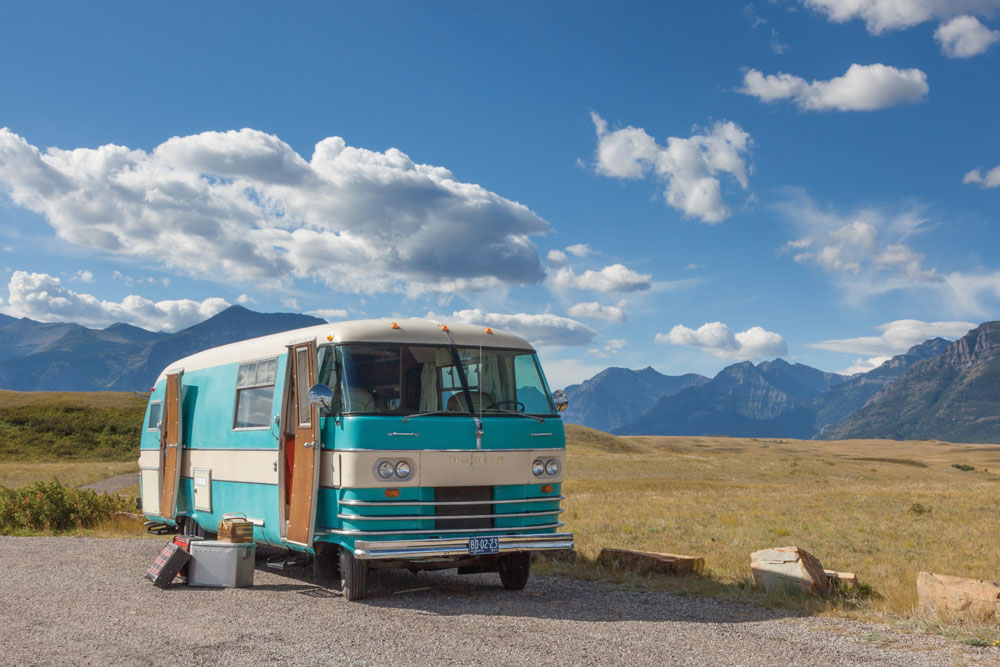 Rasmussen and Auch's 1963 Dodge Travco Travelhome, which they've affectionately named Myrtle, is a head-turning mode of transportation for the couple's getaways.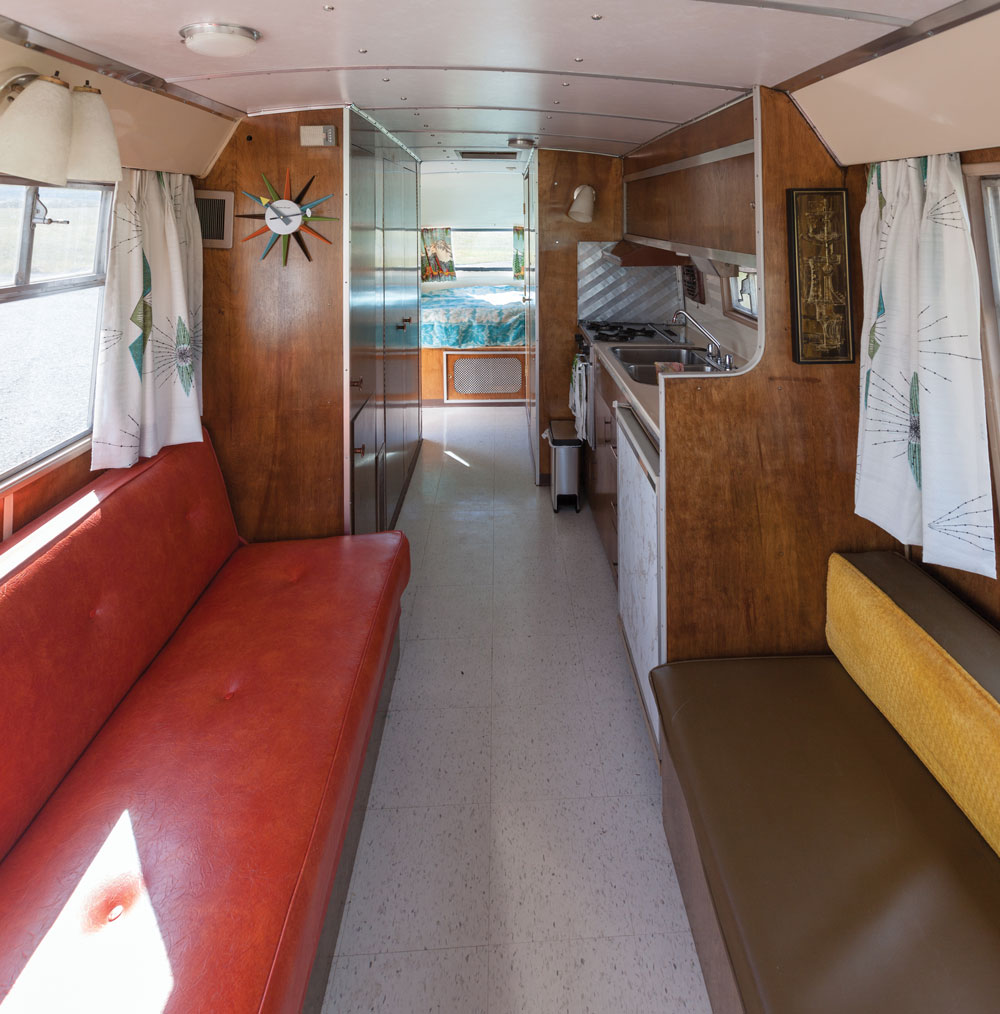 The couple stayed true to Myrtle's vintage roots when refurbishing the motorhome.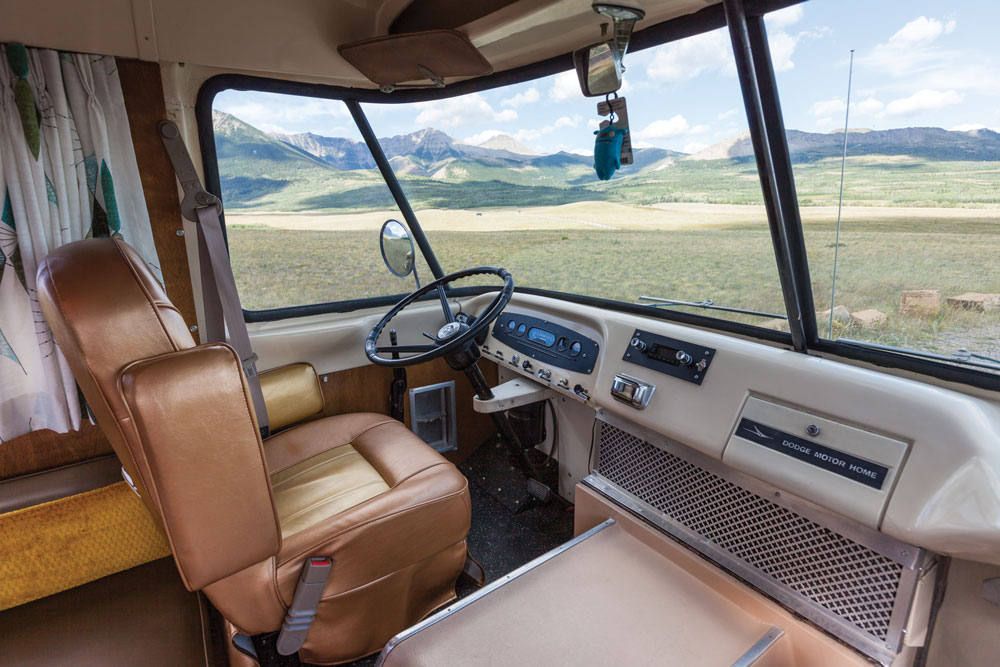 Vintage motorhome enthusiasts all over the world visit Rasmussen's blog, myrtleandme.blogspot.ca, to read about their adventures and learn about vintage motorhomes.