Christmas at Heritage Park's New Famous Five Interpretive Centre
The Famous Five Interpretive Centre offers a glimpse into the life of one of Calgary's most celebrated residents, Nellie McClung.
By Meredith Bailey
The role of Nellie McClung is played by character interpreter Donna Barnfield. Here, she relaxes in the Famous Five Interpretive Centre's living room, dressed in 1930s-era reproduction costume. The holiday decorations are an assortment of reproduced 1930s-era pieces and original antique finds from Heritage Park's collection.
Photography by Jared Sych
When Heritage Park opened its $65-million Gasoline Alley expansion project in 2009, Alida Visbach, the attraction's president and CEO, found herself at loose ends. "It was a tremendous amount of work and then, all of a sudden, it was over," she says.
Hungry for a new challenge and with the living history museum's 50th anniversary approaching in 2014, Visbach and her team got down to brainstorming the park's next big project. The vision was to create an interpretative centre dedicated to telling the stories of Canadian women, in particular, Alberta's own Famous Five.
"We knew that we weren't doing a good job telling women's history at Heritage Park. We thought we'd start with the story of the Famous Five and use that to expand on and talk about women in general," Visbach says.
As far as they know, when the Famous Five Interpretive Centre opened last June, it made Heritage Park the first museum in Canada to have a permanent exhibit dedicated to telling the story of Canadian women. The Famous Five, a group of women's rights activists, politicians and writers including Emily Murphy, Irene Parlby, Louise McKinney, Henrietta Muir Edwards and Nellie McClung, fought to have women recognized as "persons" under the British North America Act in 1929.
The Famous Five lived across Alberta, but Nellie McClung called Calgary home from 1923 to 1932 and, with her children and husband, Wes, lived in a stately, two-and-a-half-storey Tudor revival house in Calgary's Beltline surrounded by an elaborate garden lovingly cared for by McClung.
Built in 1907, the home is still standing and is a designated Provincial Historic Resource. At first, the plan was to move McClung's original home to Heritage Park and use it to house the Famous Five Interpretive Centre. The owner was willing to donate it, but the logistics of transporting the heritage building across the city proved too challenging.
"The original house was huge; it [originally] had five fireplaces and five chimney stacks. In order to move it, we would have had to cut it into those five pieces." Visbach says. "There was too much risk involved trying to move an artifact home."
Plans shifted. Instead, McClung's home would serve as the template for a replica to be built along Heritage Park's Promenade of History, the stretch of green space that connects Gasoline Alley and the railway tracks. The replica would honour McClung's original home, but it could also be modified to serve Heritage Park's needs. It would be more than 30-per cent larger, expanding from 5,200 square feet to 7,100, including more bathrooms, storage, a servery kitchen for events, a larger dining room and upstairs landing and the addition of basement classroom facilities for school programming.
Visbach secured $3.4 million in funding for the project, including $1 million from the province, $300,000 from the City of Calgary and the rest from private donors. The park recruited Shane Homes to build the centre and Michael VandenBroek, Shane's senior architectural technologist, to lead the design team. Construction began on April 1, 2013.
The exterior of the Famous Five Interpretive Centre is 12 feet taller than the original McClung home, thanks to the addition of the basement, and is surrounded by traditional period-appropriate English gardens. Blooms include roses, violas, peonies and Shasta daisies. Visbach personally helped a team of gardeners and volunteers plant 850 of the annuals that line the front walkway. The garden boasts a gazebo and outdoor area that can seat up to 80 guests for events – several weddings have already been booked. Unlike McClung's north-facing home, the centre faces south to take advantage of the sunny exposure.
From the outside, the centre looks like a large, beautiful house, but it was constructed as a commercial project and built to withstand the hundreds of daily visitors and regular events. VandenBroek's goal was to build a historically accurate replica designed to last 200 years or more and remain a permanent structure in the park.
"We had to abide by all of the fire regulations: it's a sprinkler building, it's fire-protected and is reinforced with nine steel beams; from the foundation to the roof, it is well above what you'd find in a residential house." VandenBroek says.
The latest technology was used to ensure period authenticity in the recreation. VandenBroek used a virtual 3D map of the original home's interior provided by Tronnes Surveys to create his architectural drawings. Tronnes used a special camera to map interior features including door heights and the locations of stairways and windows.
"The virtual map was a key element to getting started on the internal detailing," Vandenbroek says. "There are some alterations, but, for the most part, the interior of the centre is the same as the original house."
VandenBroek also personally toured McClung's home and was able to peek behind the walls and get a sense of its bones. "We were able to see the backside of the walls, the original studs, the lapboards, which, nowadays, would be our drywall," he says. "The ingenuity of people who built many years ago is really incredible."
Replica or not, the Famous Five Interpretive Centre really does feel like a home; it's elegant, warm and inviting, with touches of McClung, her family and Famous Five sisters throughout. Upstairs, visitors can see McClung's original writing desk, from which she produced nine novels during her time in Calgary, and signed copies of her books are displayed around the building. Emily Murphy's cradle, used by all of her children, is on display in a private upstairs room that is available for nursing mothers and bridal parties during weddings. The master bedroom features a delicate bowl, painted by McClung herself, visible on the dresser.
The main-floor drawing room is VandenBroek's favourite space because it so accurately captures the original home. The large, wood-panelled room features warm oak flooring, a large wood-burning fireplace, artifact furniture, a plush 1925-era reproduced sofa and armchair set and historically accurate reproduced light fixtures.
"We really closely replicated the detailing. If you went into the original home, you'd say, 'Okay, dj vu,'" VandenBroek says. The ivy room – a solarium and one of McClung's favourite places, where she grew trailing plants – connects the drawing room and dining room. The dining room is six feet longer than the original and can seat up to 24 people. McClung was a gracious hostess and regularly entertained politicians, poets, writers and performers in her Beltline home. On Friday afternoons at the centre, park interpreters lead lively discussions with visitors. Dubbed "Pink Teas," a nod to the political discussions led by women during the suffrage movement, these events offer insight into the Famous Five's lives and accomplishments.
Open year-round, the interpretive centre hosts activities as part of the Once Upon a Christmas event running this month. The centre is decorated for a 1930s-era Christmas celebration complete with historic ornaments, table settings and stockings. Activities include interactive singalongs, holiday baking to sample and era-appropriate artifact gifts on display.
"The house will be alive and full of people. Christmas is going to be so beautiful here," Visbach says. Visbach is originally from the Maritimes where the history of Alberta's Famous Five is not as well-known, so the project introduced her to these remarkable women.
"I didn't know anything about McClung or the Famous Five, and I've worked in museums for 30 years; I'm learning every day," Visbach says. "These women were amazing. They really were trailblazers, which doesn't surprise me for Albertans. Calgarians are very proud of their heritage and their history. Calgary is the perfect place for this museum."
Interpreter Donna Barnfield as Nellie McClung.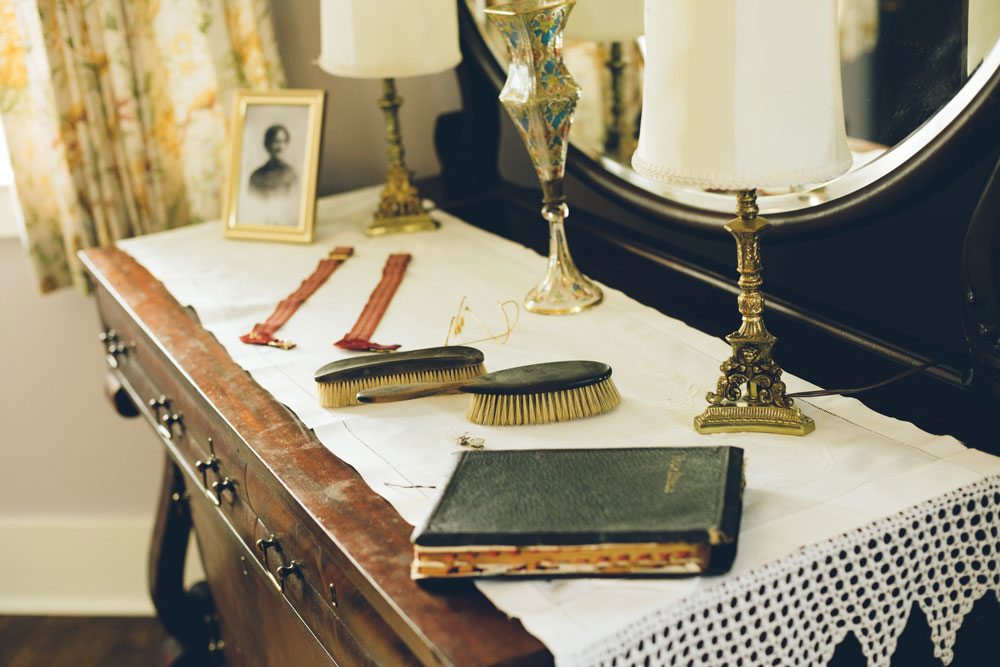 McClung's upstairs bedroom features a variety of antiques, including a gramophone, men's hairbrush and comb set, women's manicure set, made with French ivory, and a green and purple bowl that was hand-painted by McClung.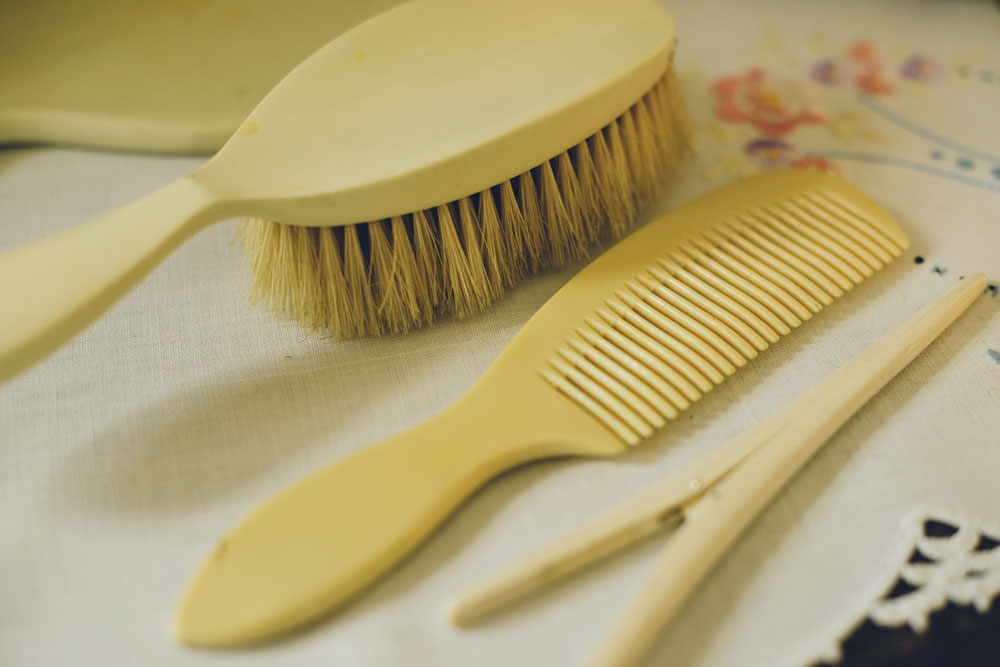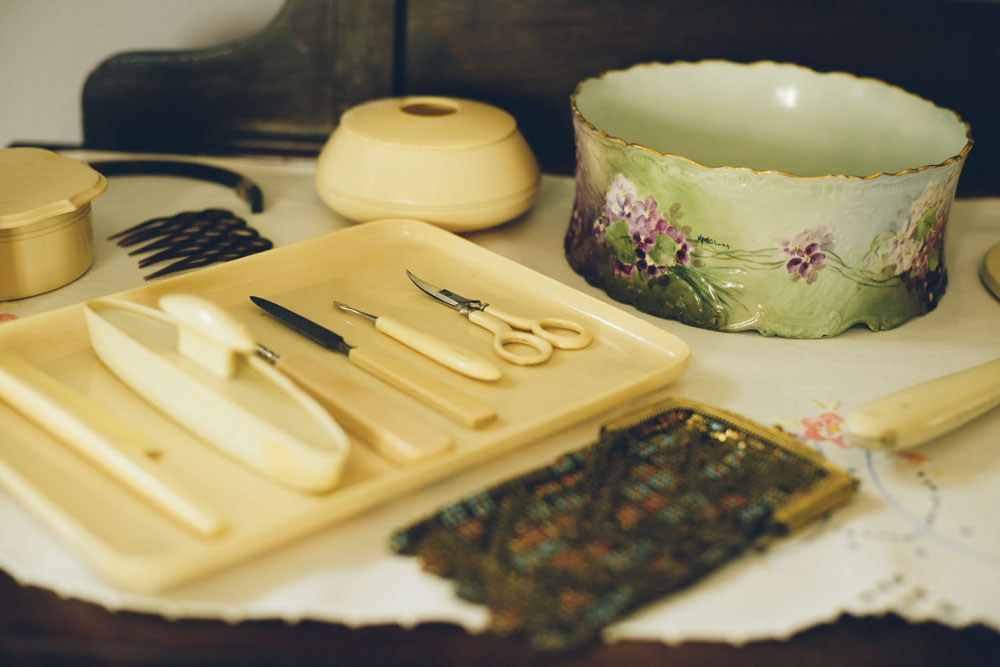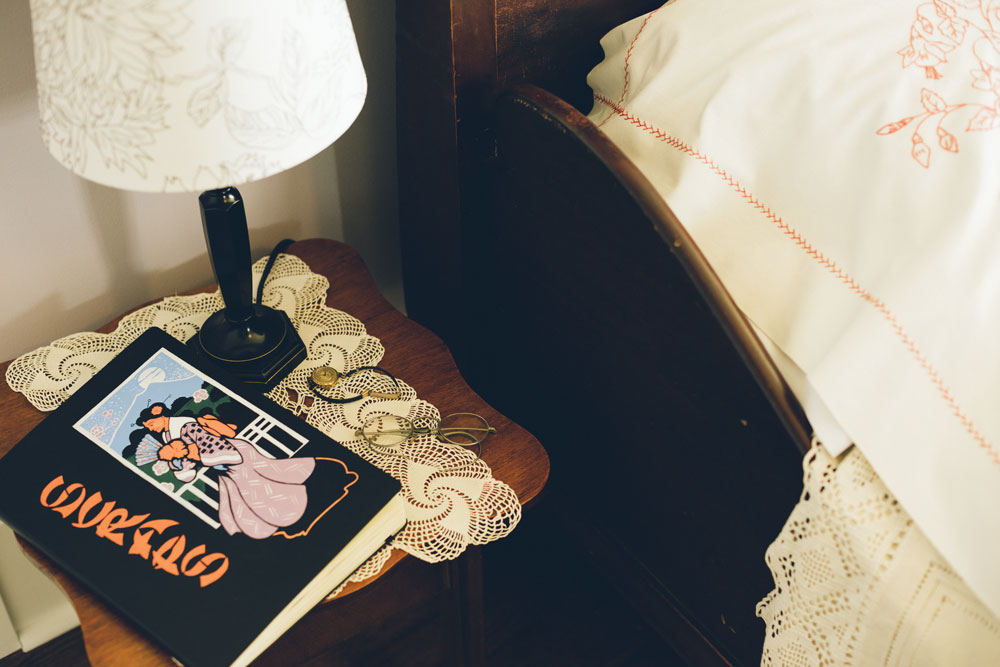 A replica of McClung's personal scrapbook rests on the bedside table and period-appropriate embroidered pillowcases decorate the bed.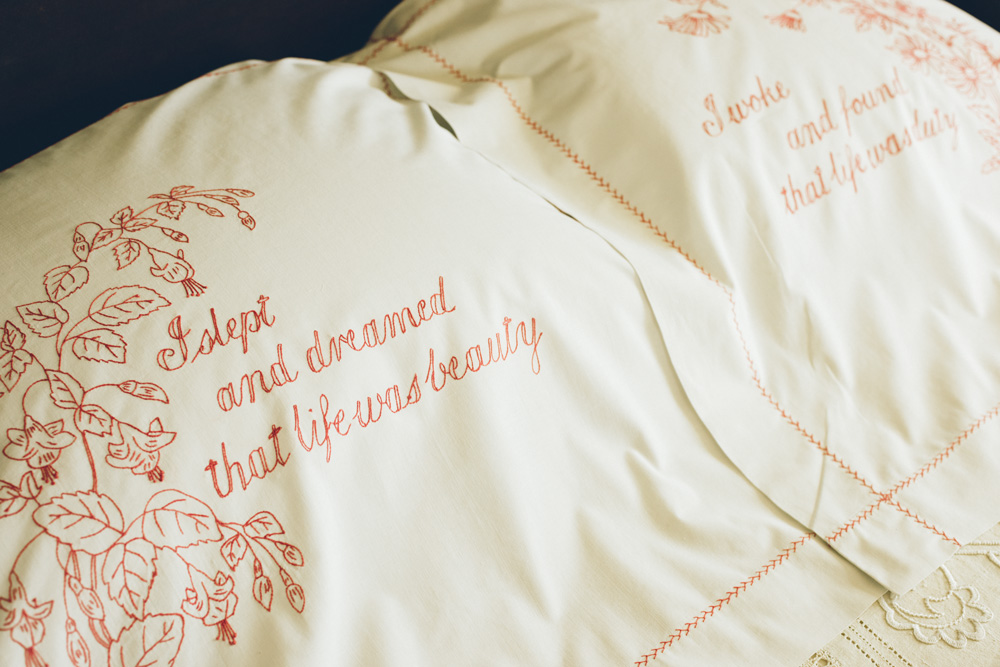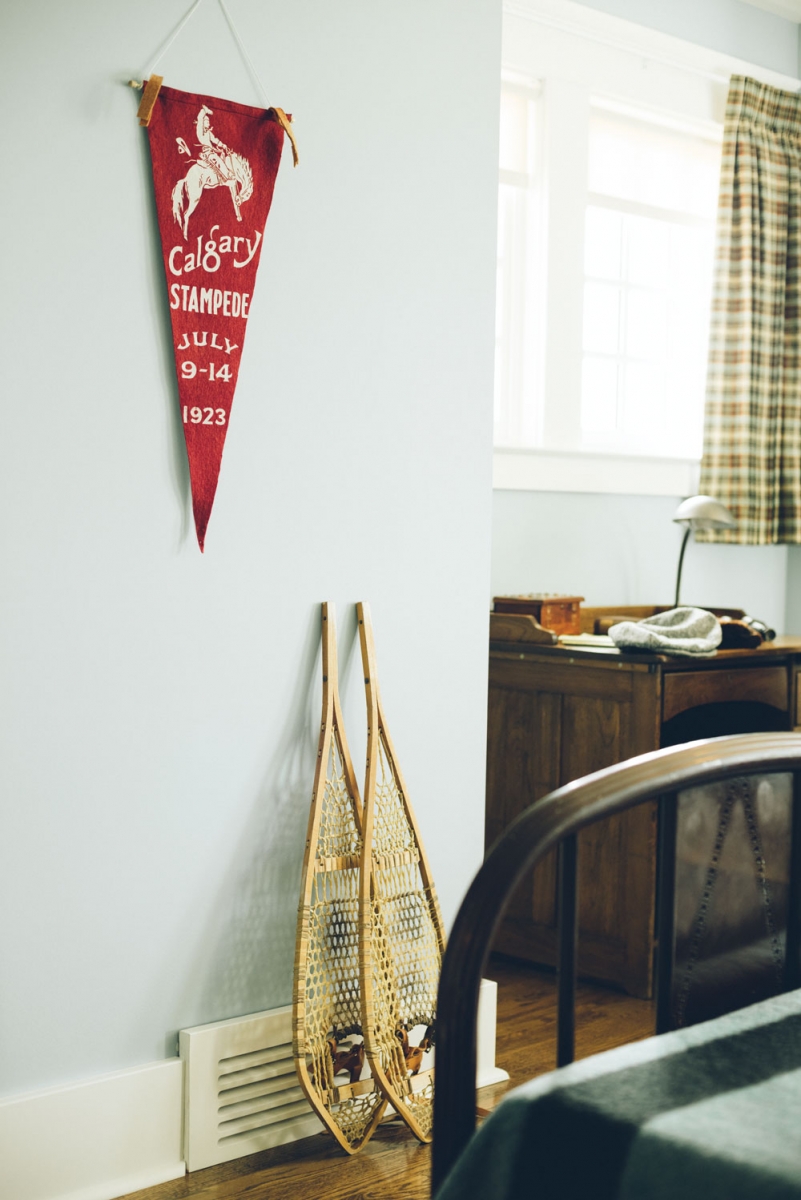 McClung's son Mark's room features antique furniture and artifact pieces including snowshoes, leather skates, winter clothing from Heritage Park's collection of antique and reproduced costume items.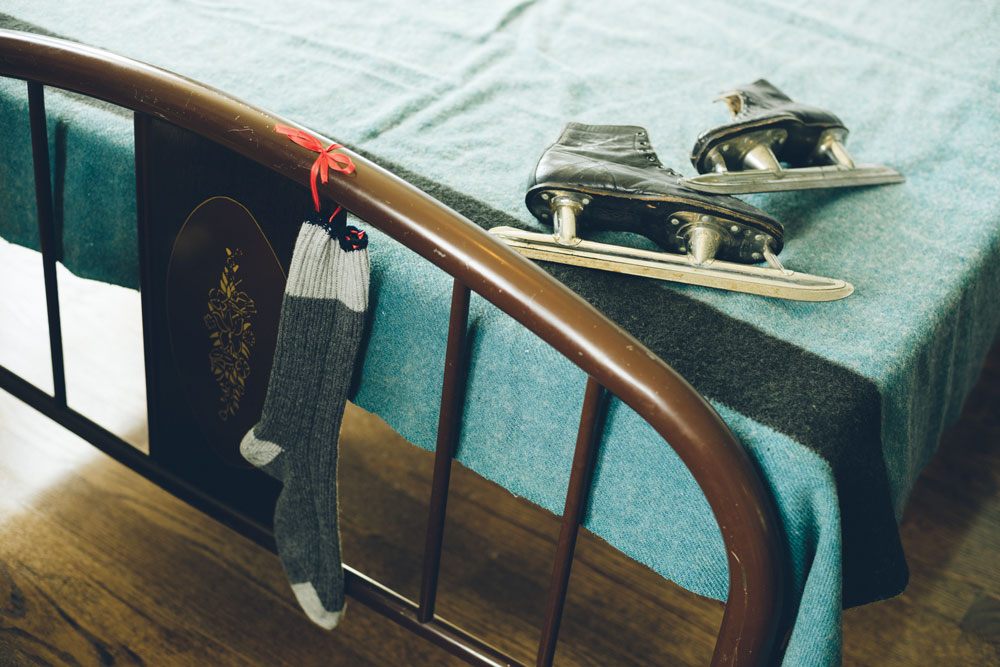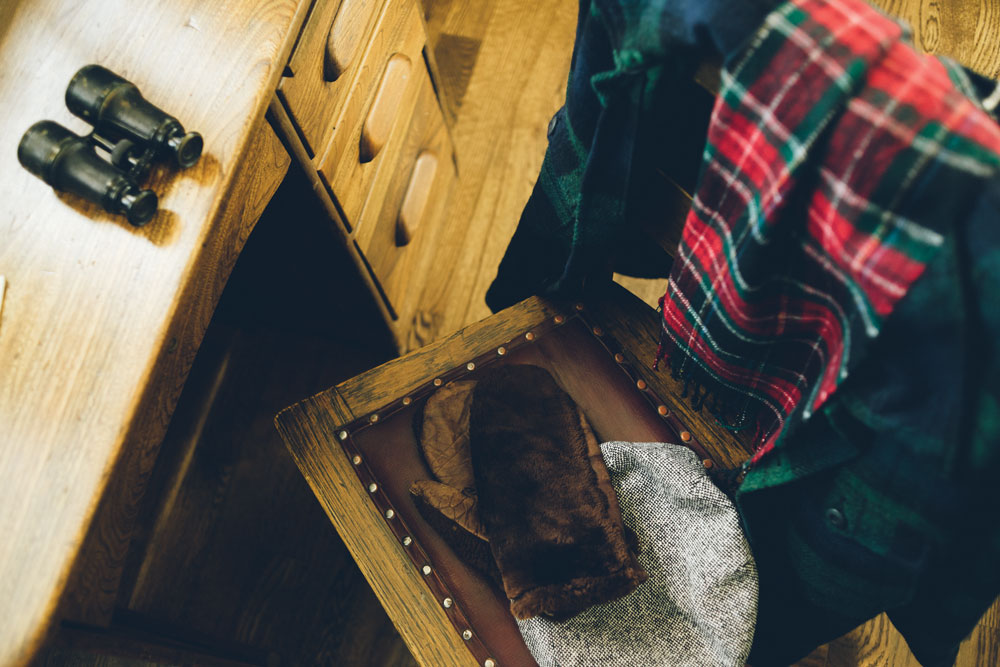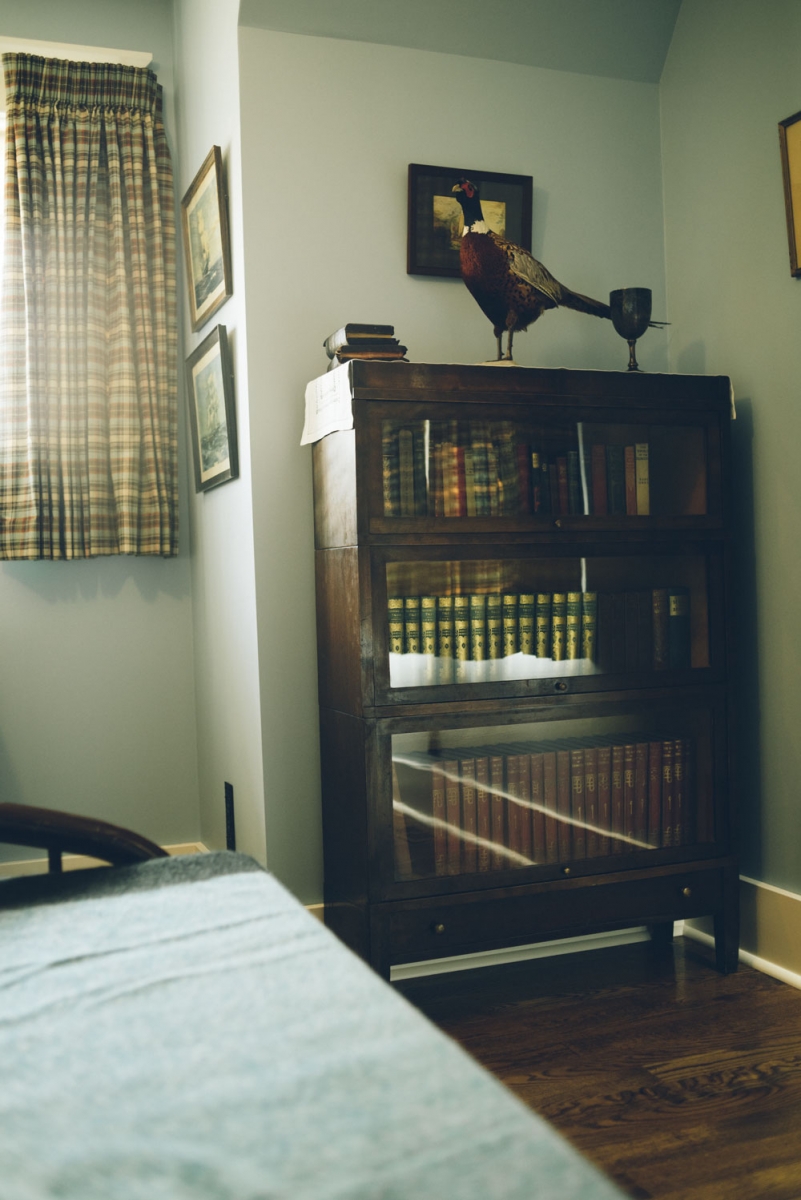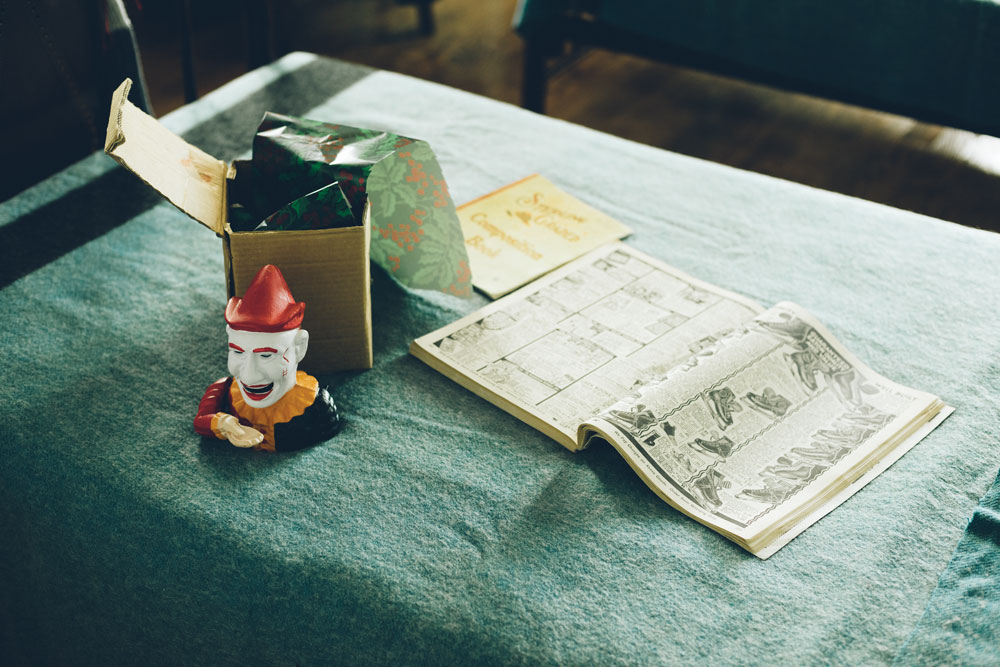 An original winter Eaton's catalogue from the 1930s and an antique clown penny bank that feeds money into its mouth rest on the bed.
Handmade paper garlands and reproduced vintage ornaments decorate the Christmas tree.
An artifact teddy bear stuffed with sawdust from Heritage Park's collection sits beneath the tree.
A Christmas light box from the 1930s holds painted bulbs.
The dining room is set for a holiday dinner.
Interpreter Donna Barnfield, as Nellie McClung, polishes the sterling silver flatware. The table is set with Old Country Rose Royal Albert bone china and each setting has a Christmas cracker.
Once Upon a Christmas at Heritage Park runs weekends from Nov. 22 to Dec. 21, 9:30 a.m. to 4 p.m. For more information, visit heritagepark.ca.