Classic Motorcycle Jacket by Anneke Forbes
Calgary fashion designer Anneke Forbes has just released a made-to-order leather jacket that is quite possibly the quintessential Calgary design.
By Ricky Zayshley
Calgary-based fashion designer Anneke Forbes's new Classic Motorcycle Jacket ($1,100) is Calgary's must-have piece for this or any other season. The buttery-soft lambskin leather jacket, which comes in black or powder blue and is made-to-measure, is perfect for jetting around town in the spring or fall, yet it's light enough for summer nights or to wear to the office under a winter coat. It could be worn being worn 365 days a year in Calgary's diverse climate.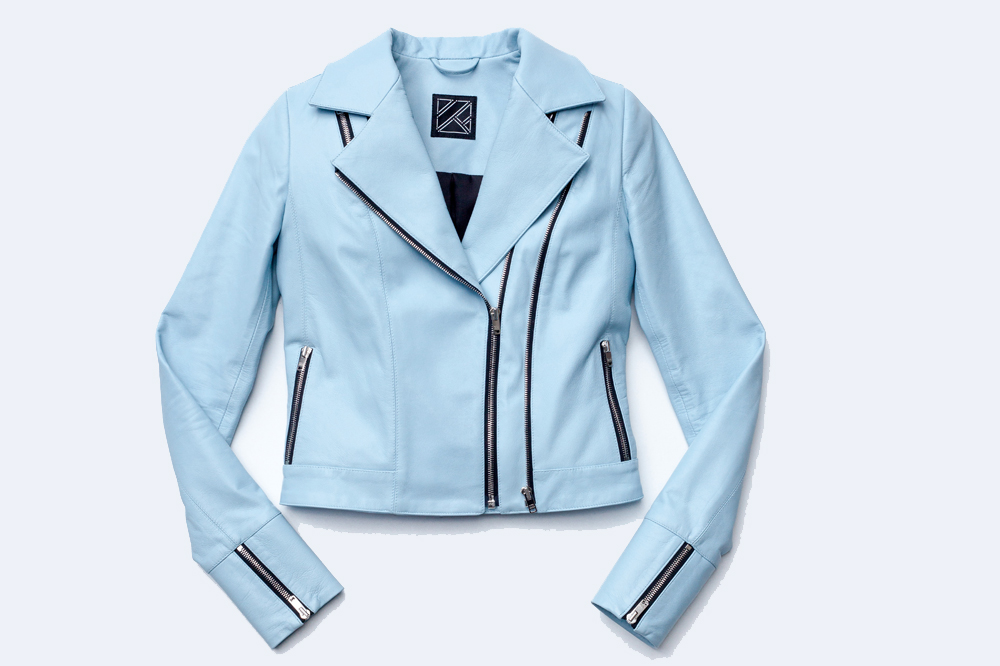 Forbes (pictured wearing her own design) makes each piece by hand, and pays attention to detail. The chunky zippers add visual interest to the cuffs and pockets, while the lining is beautifully constructed and includes an interior pocket for a cell phone or wallet. Calgary's fashion crowd is flocking to the classic design because of its impressive quality and versatility. With a renewed interest in quality over quantity and locally made fashion, this might be the perfect time to edit your closet and invest in a piece that will get lots of play.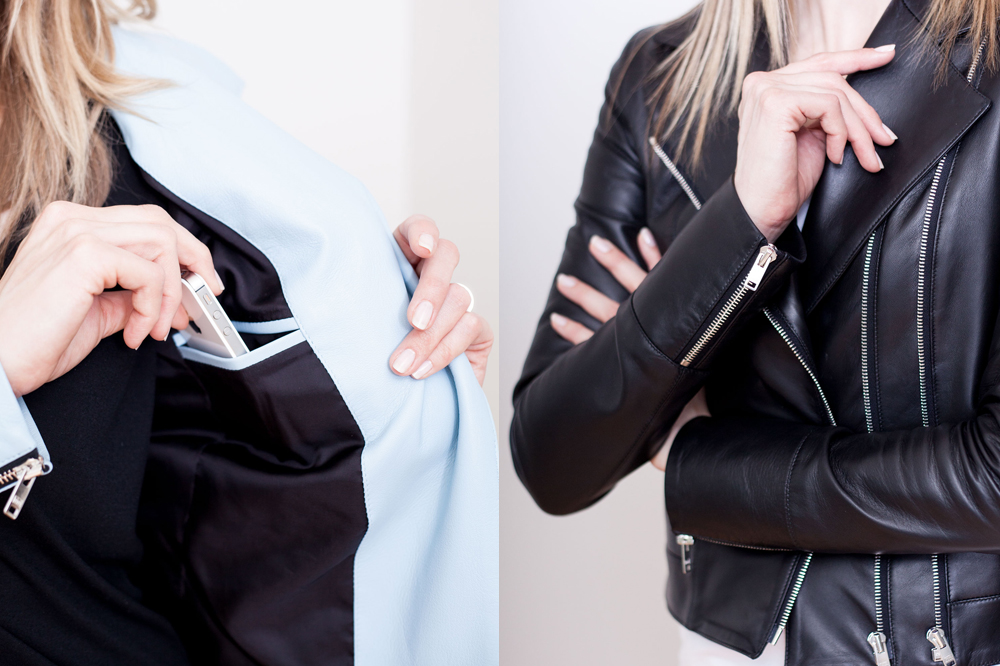 Forbes will be selling the Classic Motorcycle Jacket in both colours at PARKSHOW on May 23. The designer will be onsite taking orders and measurements for the made-to-measure garments, and answering any questions customers might have. It's a great chance to admire the jackets in person and to feel how buttery-soft the leather is.
Available at annekeforbes.com