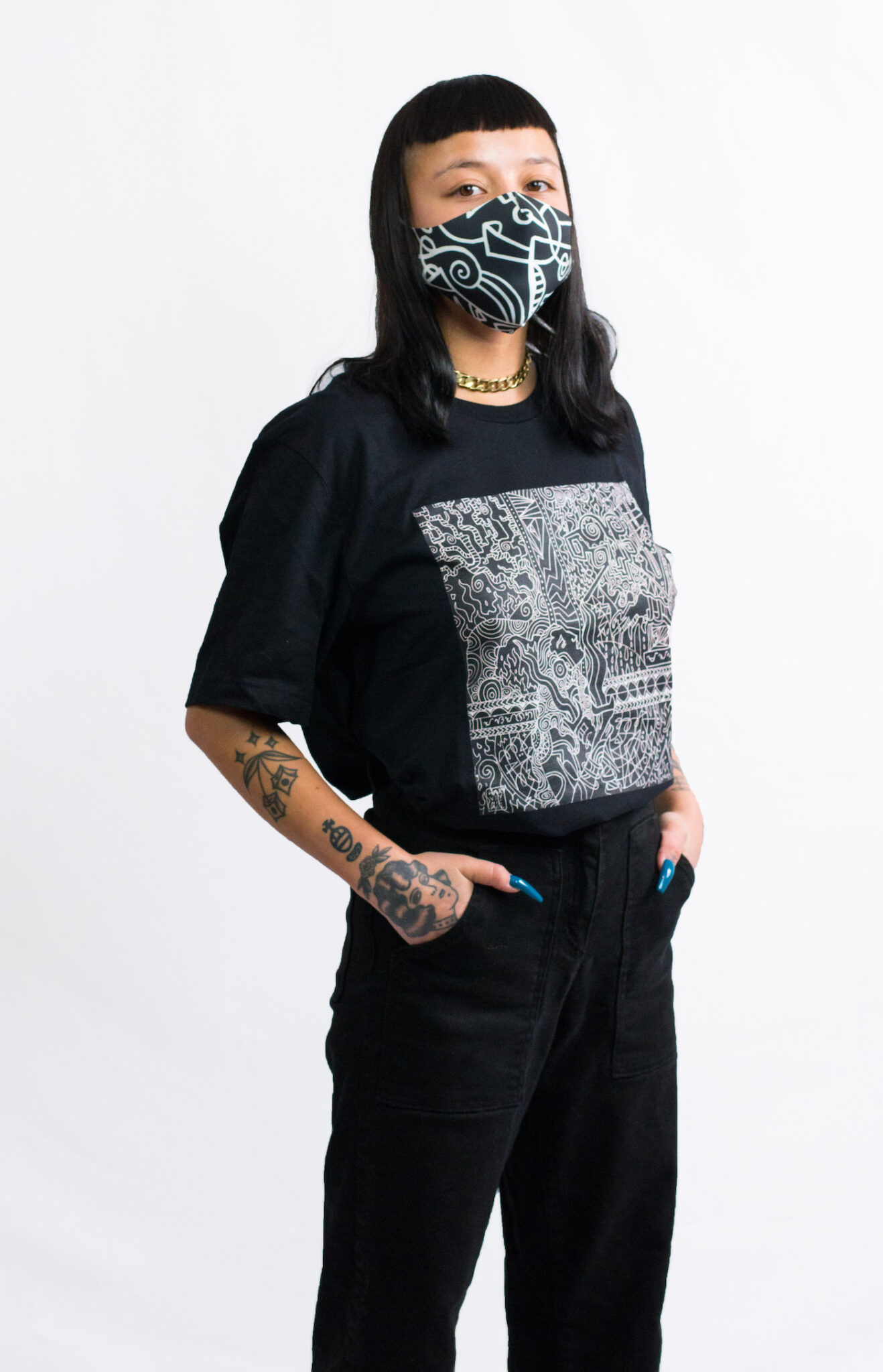 You may know visual artist Harvey Nichol from Avenue's Best Dressed 2020. When interviewed for that story, Nichol was using textile as canvas, but more for one-off artistic experiments than what you might consider to be the traditional manufacturing of garments. While Nichol expanded with an a la carte-style fall/winter collection last year, his new spring/summer line is his most official entrance to the fashion market.
Nichol, who recently set up studio space at nvrlnd., says his clothing line functions similar to "merch," most commonly associated with musical artists. Admirers of his work can buy a t-shirt or a mask to get a piece of his art at a fraction of the price of an original work or print. "With artwork, not a lot of people can really afford [it]," he says. "I always try to make my work as accessible as possible."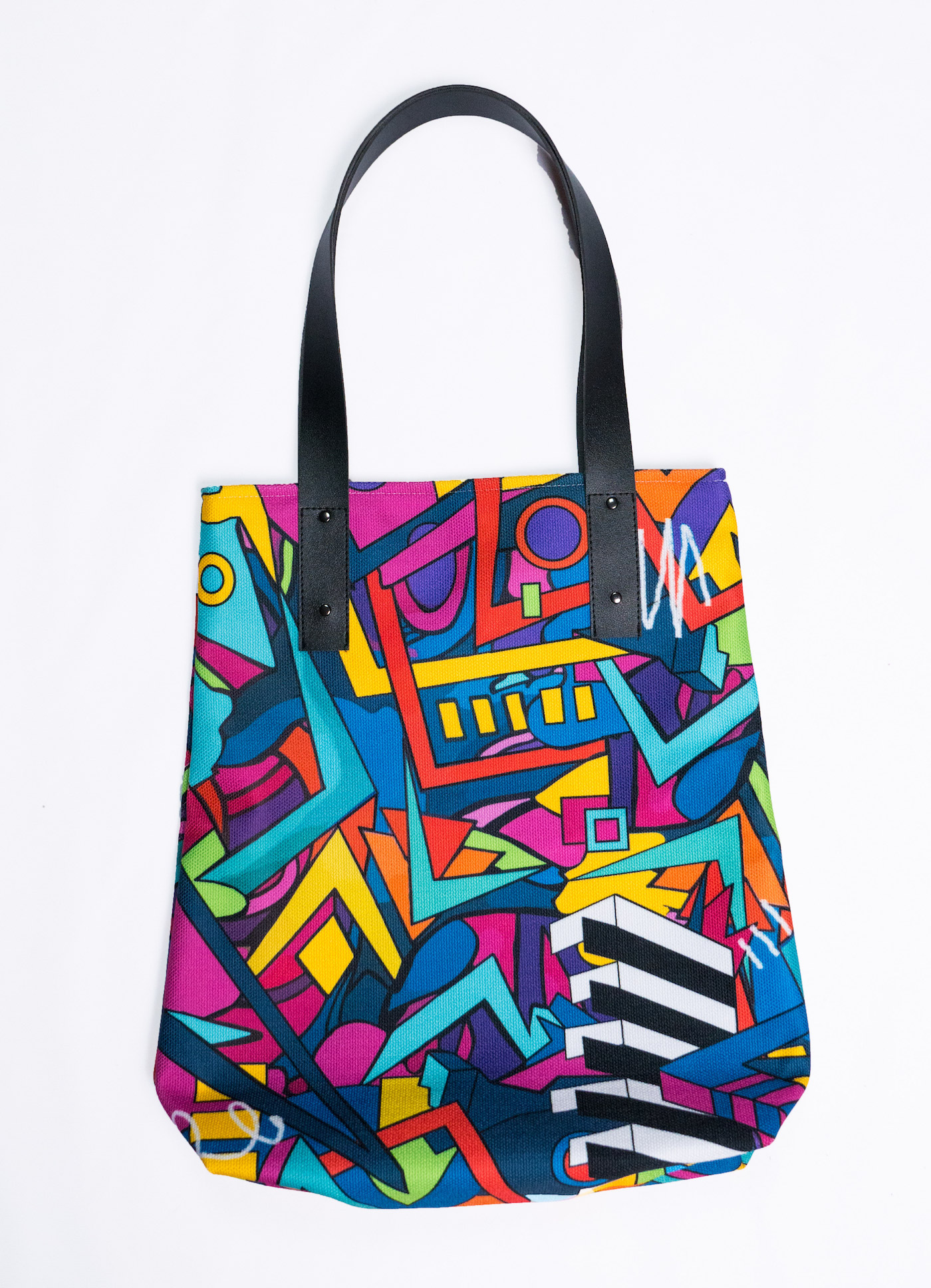 Influenced by streetwear, hip-hop and skateboard culture, Nichol's signature style is instantly recognizable in the collection, which comprises a tote, a mask, a scarf, a crewneck sweatshirt and a variety of graphic tees. Items range in price from $20 to $100.
Nichol was born in Manila before moving to Calgary at 13, and the names of some styles in the collection reflect figures in Filipino mythology. "The stories are based upon different legends from all across the archipelago," he says. "Each design has a backstory that is easily Google-able through the names, which I think is a really fun game." It all ties into his mysterious "world-building project," The Neo Manila, which he will reveal to the world in the near future.
When asked if he considers himself to be a fine artist or a clothing designer, Nichol cites Kanye West and Virgil Abloh (artistic director for Louis Vuitton menswear, CEO and founder of Off-White) as people who prove you don't have to be one or the other. That said, he still identifies primarily as an artist. "I feel like our era of where art is right now, art is trying to get out of the gallery," he says. "My clothing is more like an extension of my artworks."
Shop the collection at harveynichol.ca and keep up with Nichol on Instagram at @harveyisdead.