One morning in July 2018, Nina Kharey, the Calgary-based fashion designer who had launched her Nonie clothing brand a decade earlier, woke to find she'd become famous overnight. Before the sun came up, Kharey's publicist was texting. Her social media accounts were buzzing. Reporters were reaching out, hungry for interviews. Something fantastic had happened: one of the most famous women on the planet, Meghan Markle, the Duchess of Sussex, had just been photographed in a sleeveless, blush-coloured Nonie trench coat. Markle's accessories included a clutch, high heels and her husband, Prince Harry. Women everywhere swooned. Next, and most importantly for Kharey, women everywhere began to shop.
Hits to the Nonie website skyrocketed and orders for the brand's womenswear streamed in. Kharey, who designs from her home and studio in Calgary but manufactures her clothing in Vancouver, went from producing 20 to 30 pieces total per season to hundreds of trench coats at a time. With her small manufacturing team under pressure, she hired a handful of seamstresses and outsourced work to another factory. "It was an amazing experience and I'm so happy I went through it," she says. "But I don't know if I could handle that type of emotion and anxiety again. The stress was immense."
Kharey, a mother of two who was used to selling directly to her Calgary clients and a handful of Canadian celebrities, including Chantal Kreviazuk, Sophie Grégoire-Trudeau and Markle's then-friend Jessica Mulroney, was not used to the international attention. Especially since not all of it was positive.
"I started to get emails and comments about how bad [Meghan] looked, and I was not used to stuff like that," she says. "I had to grow, in many ways, in a short number of months." Stressors and all, Kharey is beyond grateful for the "Meghan Effect," as it's known. Whereas the designer used to produce clothing twice a year, manufacturing now hums along consistently. (It doesn't hurt that Markle was photographed wearing the trench again in October 2019. The $1,085 coat is still Kharey's bestseller.) The former engineer says the attention she received gave her credibility as a designer, attracted investor interest and opened international doors.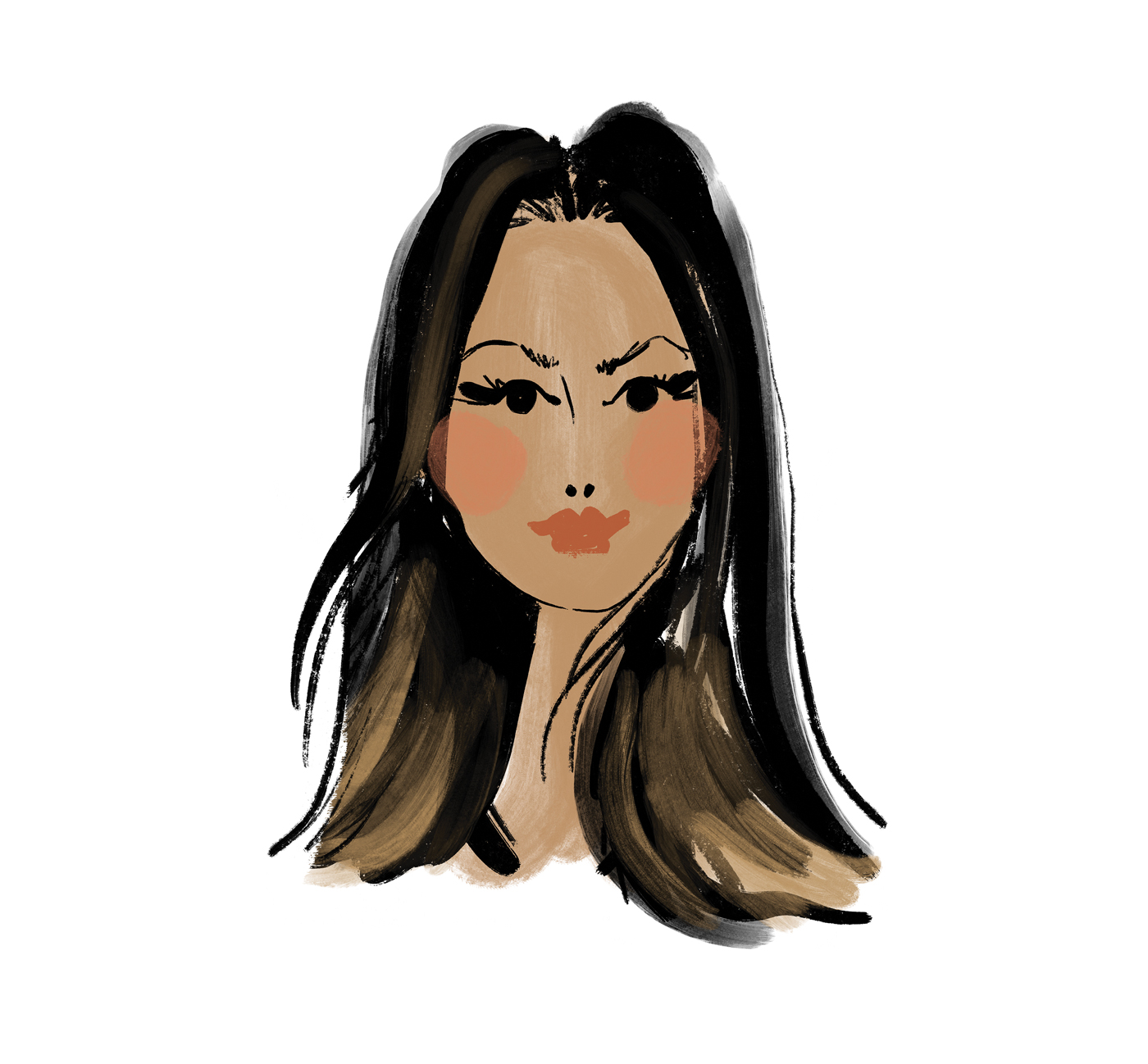 The effect was felt in Calgary, too, where Kharey's spotlight shifted long-held perceptions about the city. "Calgary has a reputation of being a small western town. People think we're cowboys 24-7 so they don't look to us as leaders in fashion, but Meghan Markle helped put Nonie on the map and expand [Kharey's] international recognition," says BR Pirri, campus supervisor of The Fashion Institute by Olds College in downtown Calgary.
The Fashion Institute produces more than 15 apparel-technology graduates every year. Pirri says the school's alumni find work in manufacturing, fashion houses, film and theatre, and other fashion-related fields across Canada. Some students choose to start their own brands in Calgary. Whether they're new to fashion or established pros, she says local designers face similar challenges; attaining global recognition, Nina Kharey-style, is just one of them. "We have amazing designers coming out of here, but no one knows because Meghan's not wearing their stuff," says Pirri. "If our students want to be in a major fashion hub like New York, Milan or Paris, they have to move."
But with no lack of home-grown talent or ambition, why does it continue to be so hard to have a thriving fashion industry in Calgary? Because, as Kharey can attest, even when the most-Googled woman of 2018 wears your clothing, there are plenty of hurdles to success in the local fashion business.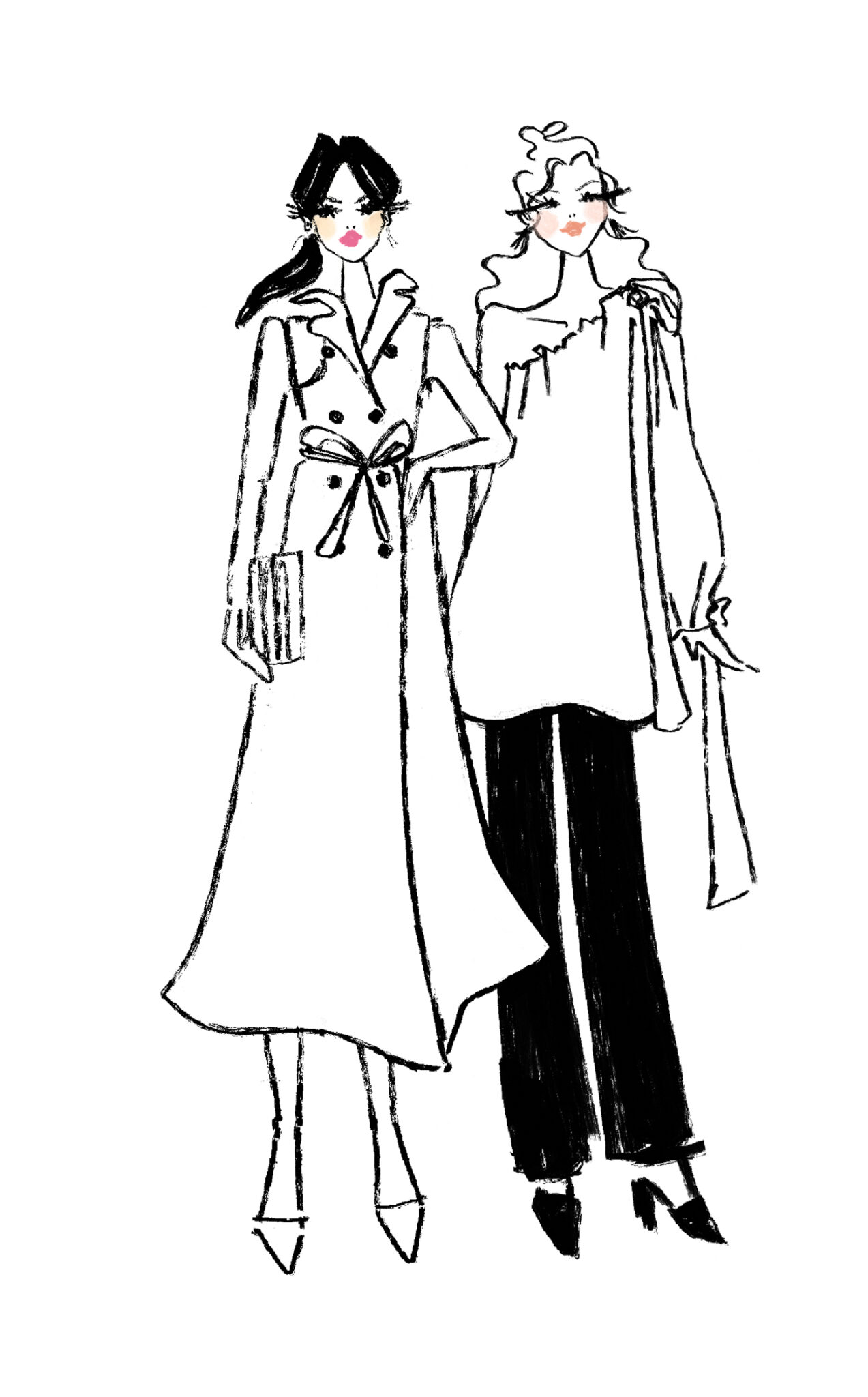 There are many fashion designers who choose to call Calgary home. Ask Pirri to name standouts and the list comes quick and easy: Paul Hardy, Anneke Forbes, Haithem Elkadiki, Laura George, Nicole Rita Tomney and the team behind 9597, to name a few. Creating everything from luxe knit sweaters and tailored skirts to bridal gowns and leather jackets, Calgary designers are a diverse and skilled bunch.
As Kara Chomistek, president and co-founder of PARK (Promoting Artists Redefining Kulture), points out, Calgary also boasts a growing number of makers and designers who produce affordable jewellery, apothecary items and accessible streetwear. "Brands like Local Laundry and Camp Brand Goods don't get enough credit or attention for what they've built," she says.
Talent aside, the local fashion community faces challenges unique to Calgary. Manufacturing, or the lack thereof, is a major one. Though Calgary has a handful of facilities that produce sportswear and utilitarian garments, such as school uniforms and workwear for the oil and gas industry, they don't have the equipment or experience to make luxury clothing. As a result, most local designers find manufacturing facilities elsewhere in Canada or abroad to produce their garments.
"Production has always been a problem for me," says Paul Hardy, an acclaimed designer who has been in the industry since 2002 and dressed celebrities including Sarah McLachlan, Kate Hudson and Alanis Morissette. "When you're dealing with luxury womenswear and the fine fabrications that require specialty skills, the labour field becomes a lot narrower — especially when you're operating out of Calgary. The labour force is miniscule, really." Hardy says he produces nearly 80 per cent of his clothing in Europe and has a small Calgary-based team to handle special orders and wedding dresses.
Production woes may even increase in the near future. Those 15 grads a year from the Fashion Institute by Olds College may disappear soon, as the school suspended its intake of students for the current school year. Pirri says industry insiders agree having fewer skilled local graduates will be "detrimental."
Access — and not just to manufacturing — seems to be Calgary's biggest downfall. The city has a limited number of fabric stores, so many designers take costly trips to other countries to source high-quality materials.
They also travel for better access to other people; Kharey says the biggest issue she still faces as a Calgary-based designer is networking. "A lot of designers, as they grow, leave here and go to places like Toronto or New York… That's where all the stylists are. That's where all the influential people are that can really change your career," she says. "That's what I'm missing, and it's expensive to travel."
To bolster her brand globally, Kharey pays a publicist who is based in Toronto. She says her public relations team handles international press releases, sets up key interviews (read: Vogue) and ensures the media take note when a celebrity wears Nonie clothing. "Public relations is a long-term investment and it's very, very, very expensive," she says. "But, to me, it's been critical. When the Meghan Markle thing happened, it was because of the PR that the media [attention] happened."
Not everyone is willing to pay for a publicist. Kate Hewko, a former jewellery designer who runs a store in her own name filled with "affordable runway- and festival-style clothing," once sent a box filled with $3,000-worth of goods to Miley Cyrus. The star's assistant had reached out to ask for free jewellery and clothing, promising publicity in exchange. At the very least, Hewko hoped Cyrus would wear the goods and tag her on Instagram. When she eventually saw Cyrus wearing two of her rings on season 11 of The Voice, Hewko paused the show to take a picture herself. "Miley did nothing," she says. Hewko admits she could pay a publicist to do the grunt work — gather her products' details, chase the photo companies and ensure her goods are properly credited when celebrities wear them — but she doesn't believe the cost would be justified by increased sales for her products. "When people look at your website, they're like, 'Holy shit, this person wore it.' But it doesn't translate to sales," she says. "My best influencers are my customers."
To reach more of them, Hewko was planning to open a second shop earlier this year. When the COVID-19 pandemic struck in March, the mall she had leased space in temporarily closed its doors. Hewko also temporarily closed her shop on 17th Avenue S.W., but she shifted gears quickly. She began filming videos of herself in the brand's clothing to share on Facebook and Instagram, and hired a company to create ads for those platforms. She says her online sales have now spiked so high that she's not going to open the second store after all. Managing the online orders is a business in itself, and she's unsure how COVID-19 will affect long-term shopping habits. "Things are changing so much that I don't know what mall life will be like in the future," she says.
As always, Hewko is focused on what she does best: importing small batches of fashion-forward clothing from dozens of overseas manufacturers. She often forgoes extras like care labels to keep prices low for her customers. Her commitment to providing cost-friendly fashion is the reason she doesn't produce her own garments. "When I looked at having my designs manufactured here, the cost was so high that it would have priced me completely out of the market," she says.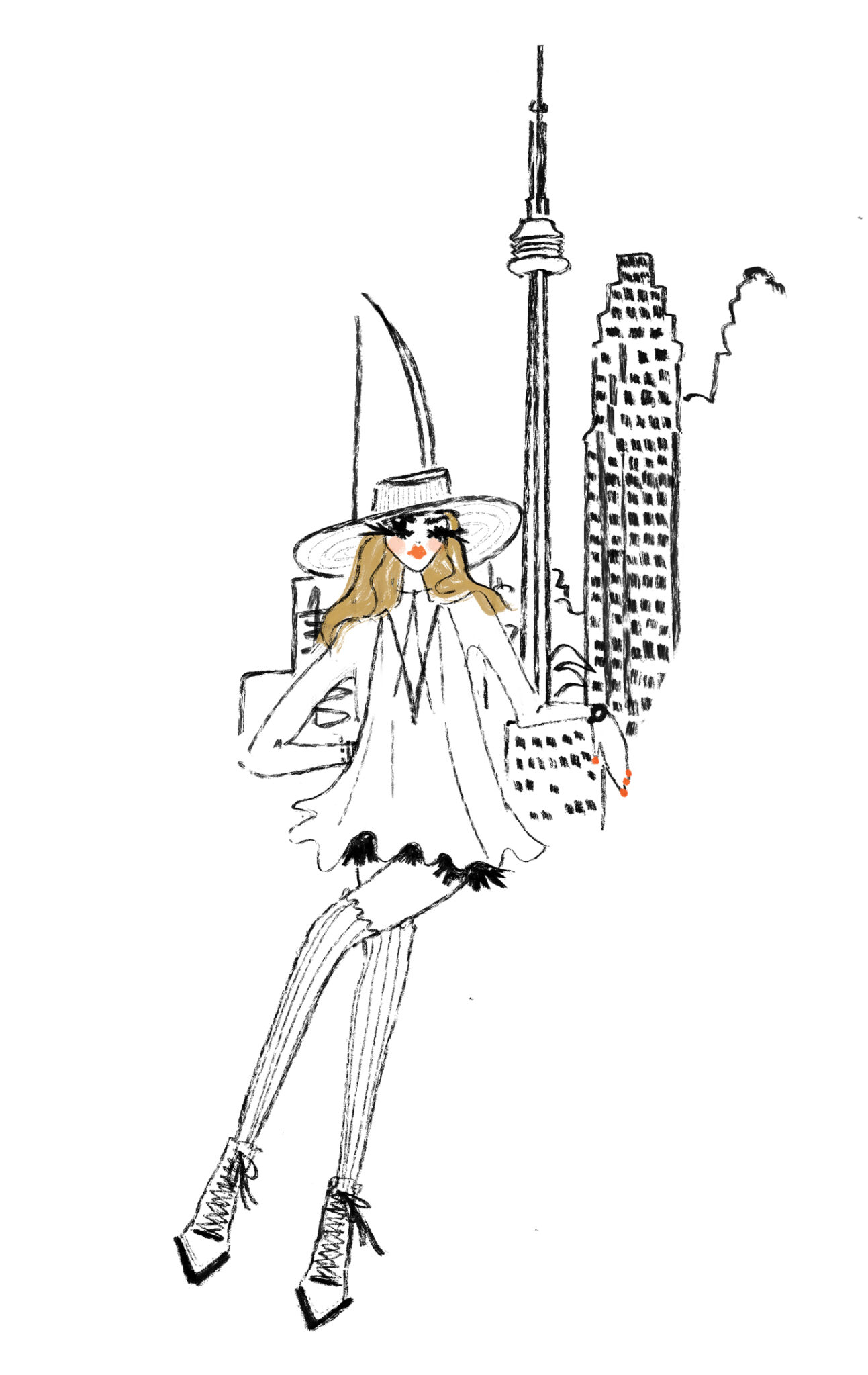 For local designers who opt to make their clothing, be it themselves, with a sewing team or through a manufacturer, choosing how and where to sell their goods is another issue. While a few smaller boutiques are willing to work with Canadian designers — Chomistek points to Espy Experience in Inglewood as an example — selling to most retailers involves a hefty financial burden. Designers front the costs for designing and producing their samples, manufacturing entire collections for stores to carry and initiating work for the next season's collection.
"You have a massive undertaking, usually in the hundreds of thousands of dollars for those collections, before you even get paid for anything," says Chomistek. The pandemic is adding major uncertainty to the mix. "Some designers have told me they weren't even going to try to sell for the fall season, because they're so stressed and worried about [which retailers] will go bankrupt."
Selling through a retailer also means accepting a lower profit margin, roughly half of what designers can make selling directly to customers. And to limit their own financial risk, many retailers enforce buy-back terms stipulating designers must buy everything back that doesn't sell in store.
"Those buy-back terms have killed a significant number of Canadian brands over the last several years," says Chomistek. The COVID-19 crisis has put even more financial stress on retailers and designers alike. "It was hard for designers before," she says, "but it's going to be a lot harder now." With a growing number of stores forcing designers to accept buy-backs — or cancelling orders entirely — many designers are opting to sell on their own. "A lot of emerging designers are saying, 'Why would I take my best pieces to these big retailers when I can sell to customers direct and make my full margins?'" says Chomistek.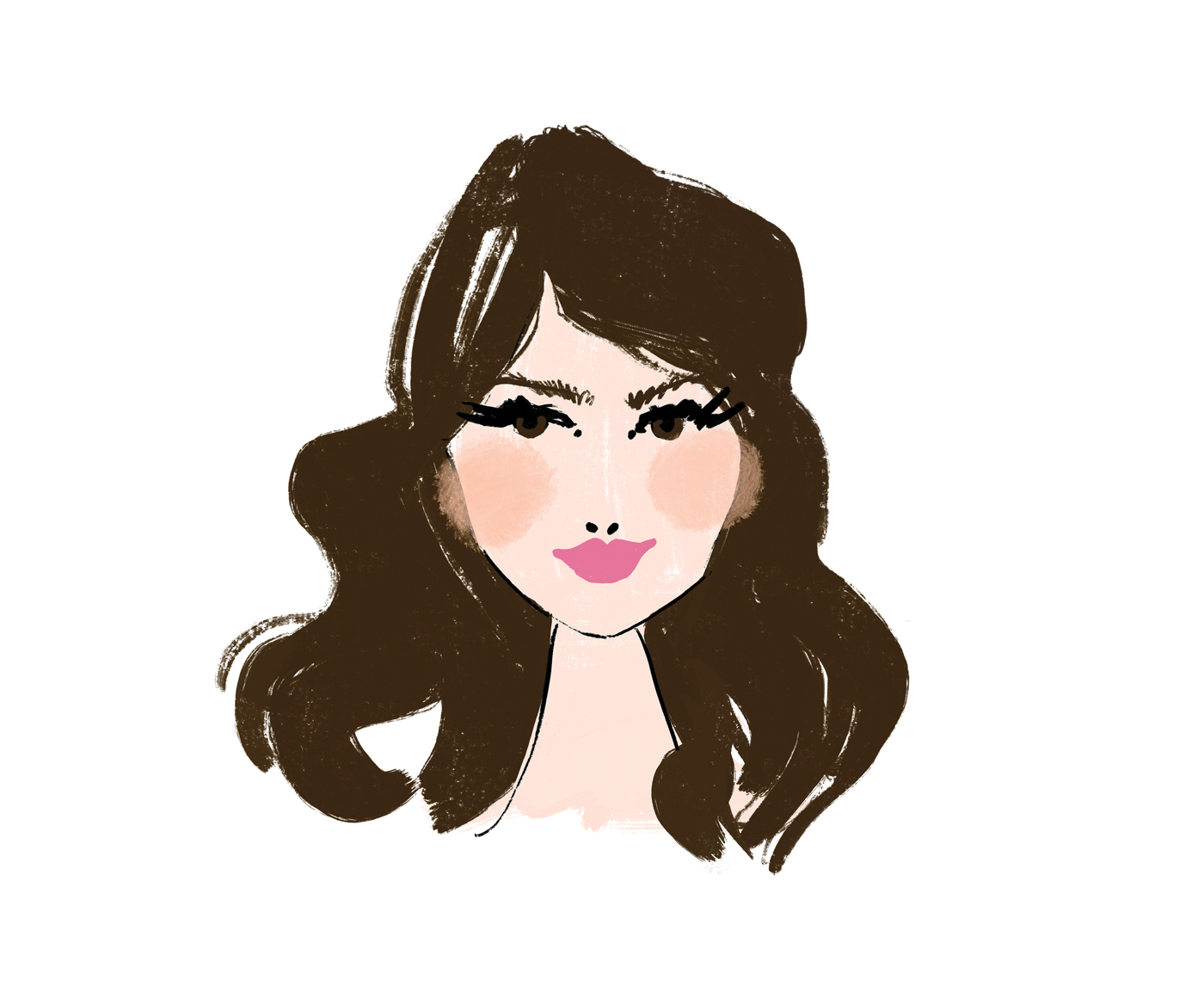 But selling directly to consumers can also be a tricky endeavour. Lara Presber, an architect-turned-designer who produced womenswear for nine years, opened her own shop in Fashion Central in 2010. Though retailers across Canada had picked up her line, Presber wanted to personally connect with her customers. Managing cash flow, however, was a nightmare. On top of travelling to Paris twice a year to buy fabric, making samples and paying for photo shoots, press kits and other hard costs, Presber was passionate about manufacturing her clothing in Canada. She found a factory in Vancouver where workers got fair pay and had good working conditions. "If you want to produce anything in North America, it costs a lot of money," she says. "But that was really important to me."
After two years of operating her shop and almost a decade of struggling to maintain her business and chasing other retailers for payment, Presber closed her boutique. "It was really hard, but you get to a point where you can't live like a student," she says. "I don't know how I survived as long as I did." Presber then dabbled in both fashion and architecture before returning full-time to her first profession. She now runs Studio Presber, a successful architecture and design firm, and says she doesn't miss the fashion business. "I don't even sew things anymore," she says. "I think I'm still kind of feeling a little burned by it." She does say though, that things might have turned out differently for her if she were starting out in fashion today. "People are so much more concerned about sustainability and locally made. Back then in Calgary, no one cared about that."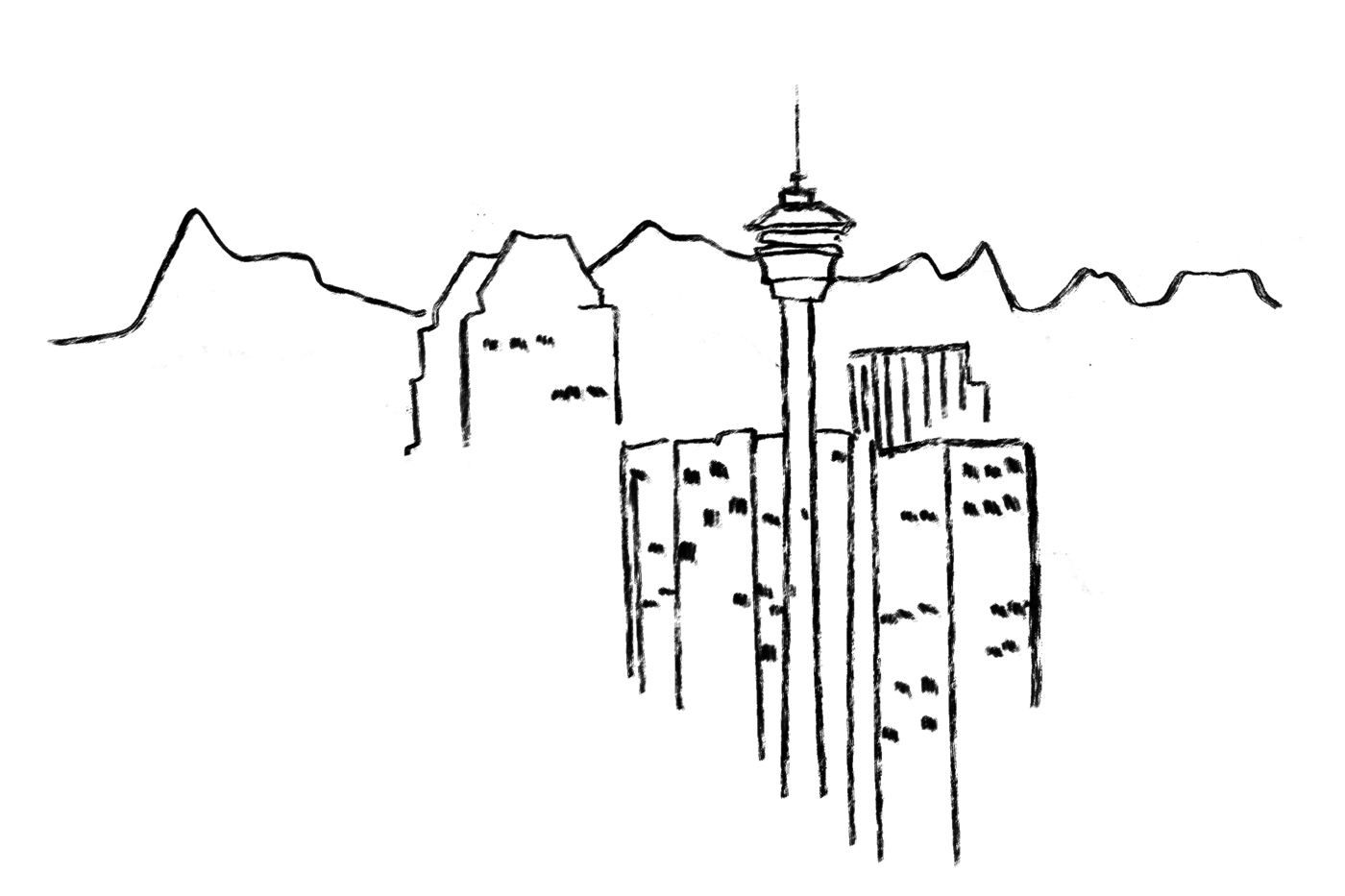 Many people credit Chomistek and her team at PARK for at least part of that change of heart. In 2008, Chomistek and Jessie Landry (then Li) co-founded PARK as a non-profit to support emerging creative entrepreneurs. "The whole purpose was to stop the exodus of creative talent from the city," says the former engineer. "A lot of people [in the fashion industry] were protective and insular. PARK aimed to open that up." Through fashion shows, pop-up events, forums, public art installations and other events showcasing Canadian designers and artisans, PARK has done wonders for local brands.
Putting the spotlight on up-and-coming designers has been a win for creatives, who benefit from exposure to potential customers and income from sales, and a win for Calgary consumers, who are more eager than ever to buy local. "People are more supportive of wanting to buy Canadian because of this whole movement of sustainability and environmental consciousness," says Chomistek. And as designers find their way amid the pandemic's fallout, be it by making masks, creating clothing more conducive to working from home or shifting to online sales (Paul Hardy, for one, has done all of the above), she's hoping to see a trend to "hyper-localism," with shoppers supporting local brands even more than before. "Alberta is one of those places where we want to support our own."
Despite its challenges, the city does offer designers some key advantages. As Chomistek says, Calgary offers a more affordable lifestyle than cities such as New York and Toronto, a thriving local market scene, a low tax rate and the opportunity to be a big fish in a small pond. Another huge draw for many who choose to stay is meaningful connections.
Kharey says she will never leave Calgary because she has family, friends and a loyal client base here. Rather than move to a city better-known for its fashion industry, she's determined to bring more industry here. "I've already worked it out with my production manager to come and train women in Calgary so they can work for me as seamstresses," she says, adding it will take a couple of years to carry out the plan. As for her sales strategy, she plans to keep that in-house, too, by selling in-person to her regular clients and using her website to reach everyone else. "For me, what's worked is e-commerce," she says. "And I think that's the way I'm going to keep it."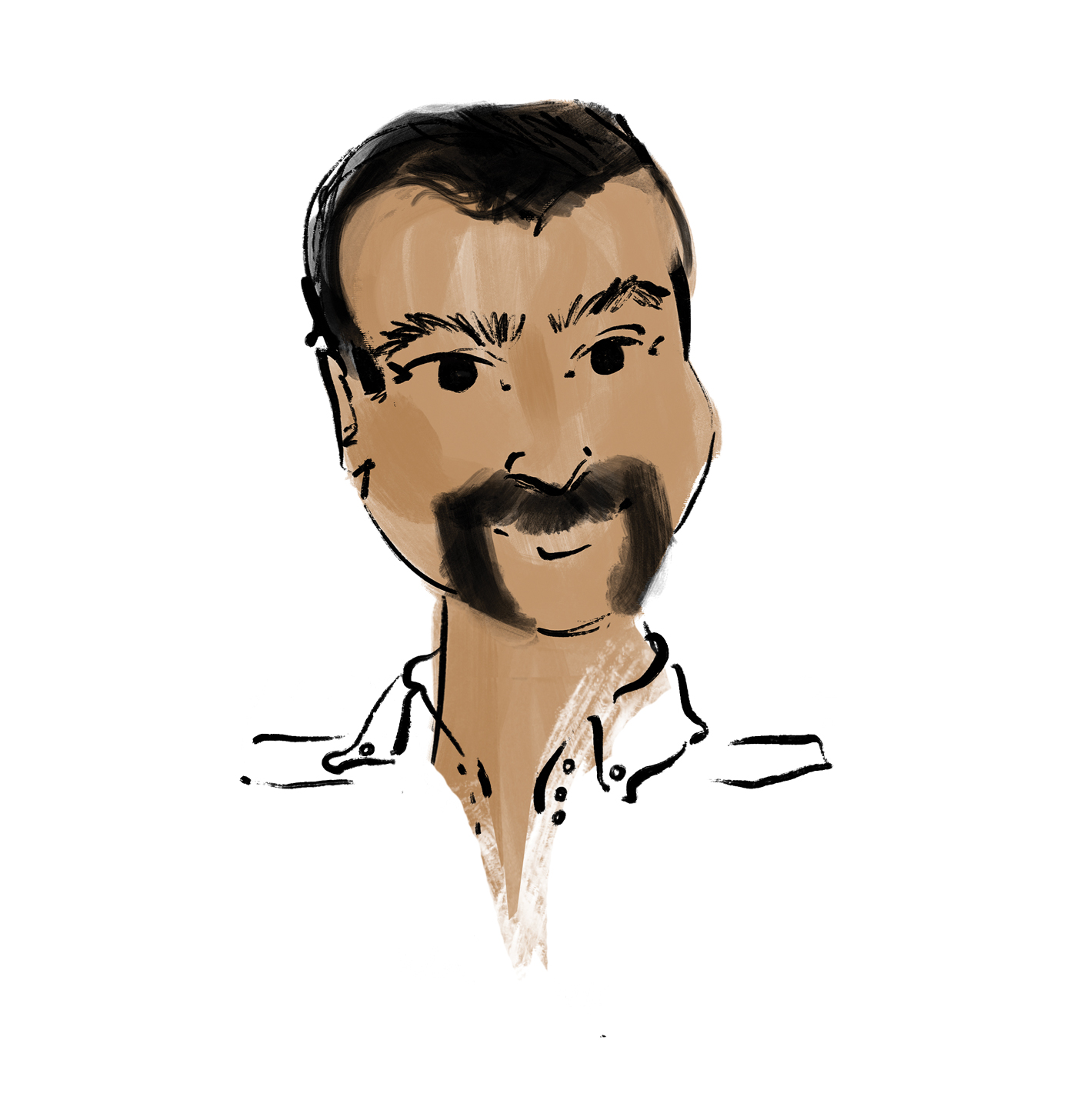 Haithem Elkadiki feels the same way. Since 2002, the man behind the KaaDiki brand has been designing, cutting and sewing "clothes for whoever gets excited by them." Working out of a cozy studio in Ramsay, Elkadiki sells directly to his Calgary customers, though he sells pieces on his website, too, and ships to people around the world.
He says social media broadens his client base. "When [I post a picture on Instagram], almost right away someone is either commenting or sending a direct message to me inquiring about something."
When asked about the barriers local fashion designers face, Elkadiki hesitates. For a moment, the only sound in the studio comes from an iron emitting steam puffs. "I think to be in fashion is really hard anywhere in the world. There are always obstacles," he says. He sees Calgary as a city filled with friends and supporters — and he's more than happy to build his business here. "It's just a matter of putting yourself out there and being positive and optimistic and hopeful. There's always struggle," he says. "But fashion designers are survivors."
Tell us what you think