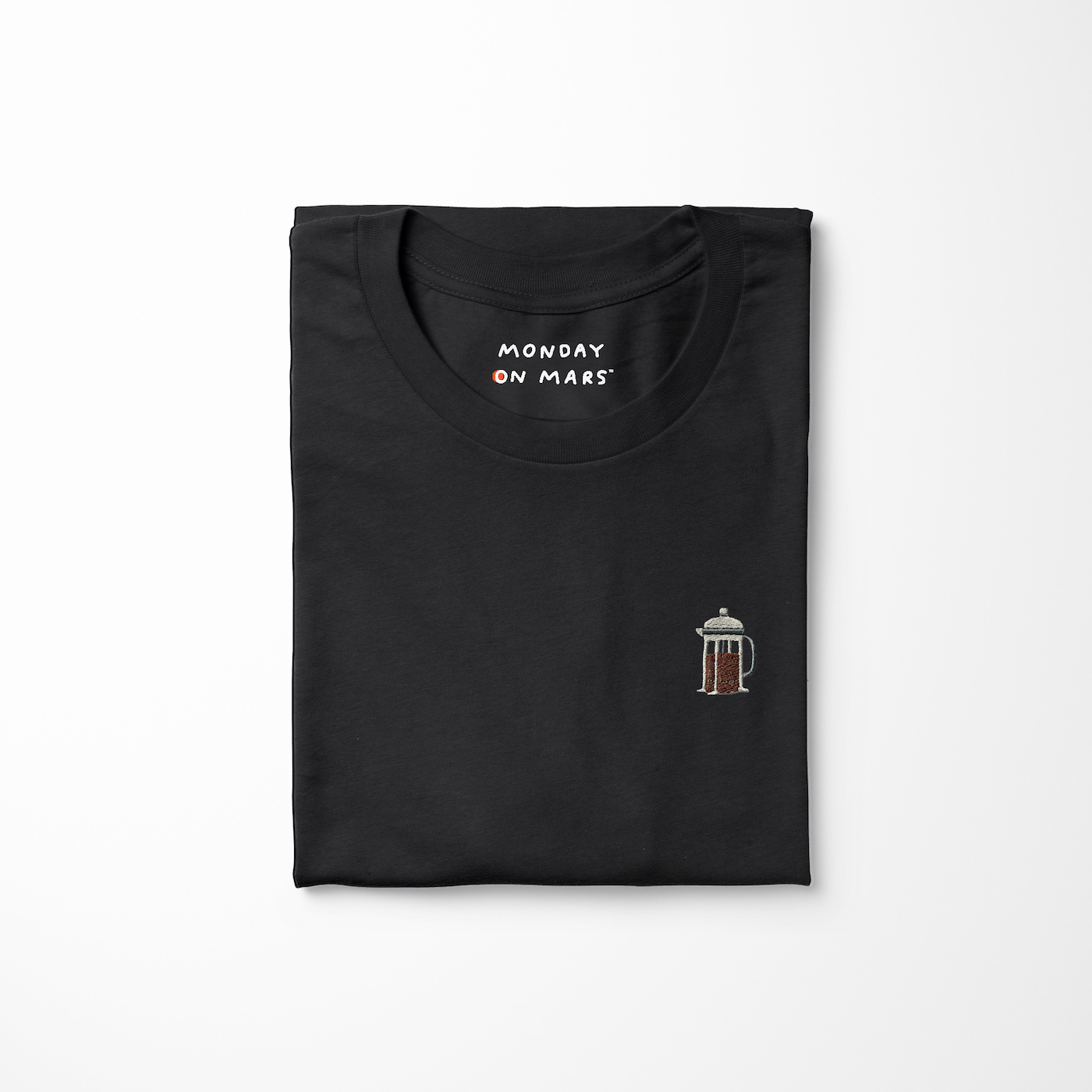 Monday On Mars is a new Calgary apparel brand that features minimalist embroidery on ethically made, sourced apparel. The brand is the brainchild of Adam Thompson, the Calgary entrepreneur behind local mismatched sock company Friday Sock Co.
Thompson launched Monday on Mars after wondering if there was a way he could purposely mismatch apparel. His original idea was that one person could wear a taco t-shirt while their partner wore an avocado shirt. The brand ultimately created multiple embroidery designs around themes like coffee, plants and space that are available on several different pieces of clothing. Each piece is made-to-order and the designs come on hats, t-shirts, sweaters, hoodies and socks.
Monday on Mars uses embroidery to showcase its designs because of the minimalist yet detailed aspect of it. "Our French press design has a small detail that shows the wire of the plunger inside the container. You might not see it at first, but once you do, you realize the thought that went into the design," Thompson says. 
Sourcing ethically made apparel to embroider was important to the Monday on Mars team, who found a supplier that is WRAP certified, uses OEKO-TEX® cotton and is part of Fashion Revolution.
In the future, Thompson hopes the Monday on Mars will be able to manufacture its own apparel instead of sourcing. "We will eventually outsource our manufacturing based on our specs, our measurements, using the materials we want to use," Thompson says. "We will look in places like Italy, Portugal, Central America, and possibly Canada."