Good Neighbour opened its doors on July 24, 2021 and is Calgary's first pay-what-you-can market. Offering clothing, non-perishable foods and even household items like house plants, this market doesn't rely on price tags, but on what you personally can pay for that item instead.
The market is a pilot project that hopes to bring together the community for "a dignified and fun shopping environment for everybody, regardless of their ability to pay," says Alice Lam, the co-founder of Good Neighbour.
Lam is also the co-founder of the Calgary Community Fridge, a pilot project that started with the Centre Street community fridge in August 2020. Right away she was met with a lot of community support, raising about $15,000 in three days. Lam was able to stock the fridge for people to come and take what they needed and leave what they could, creating a system for people to support one another within their communities.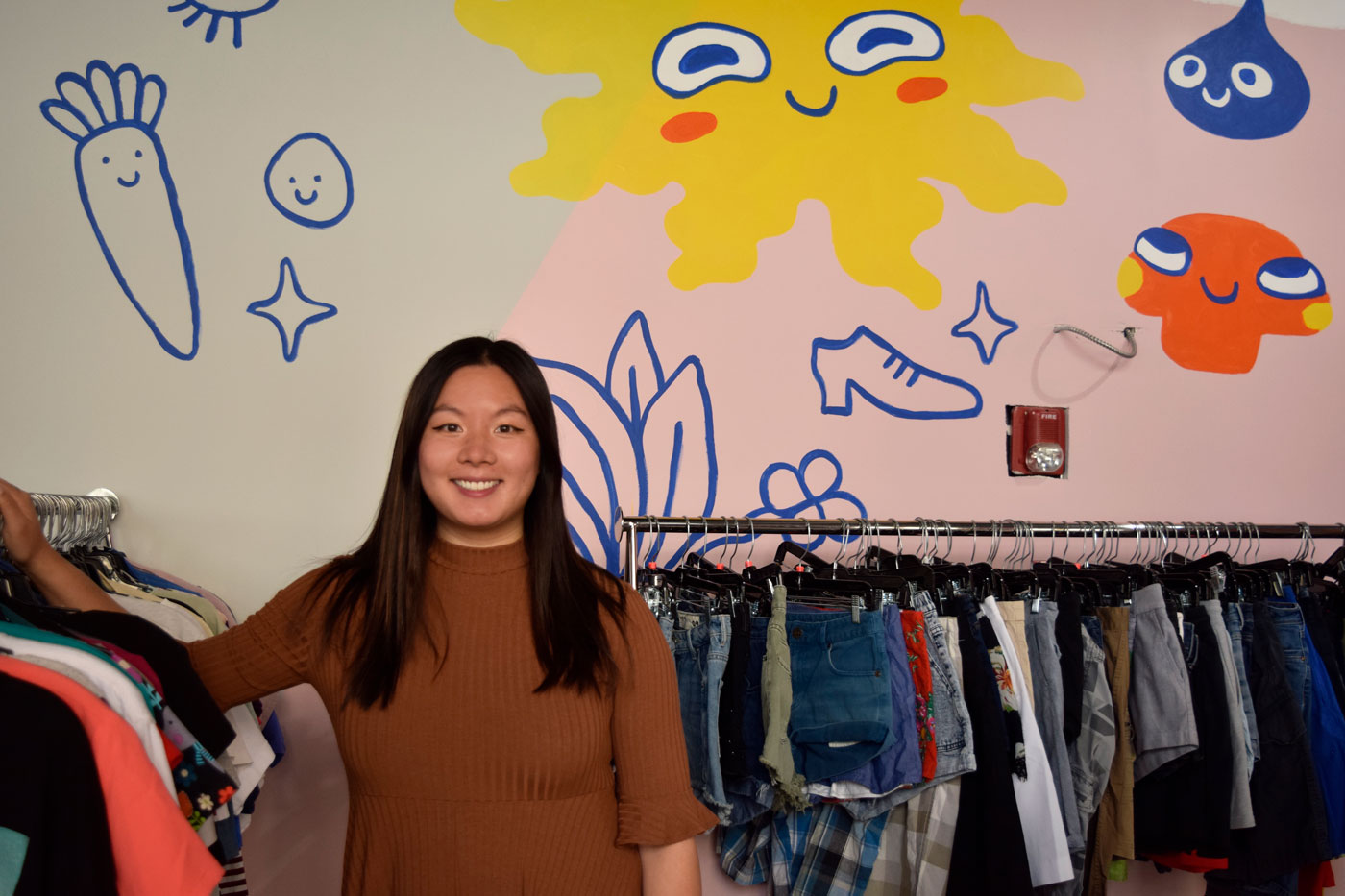 But she noticed that people wanted to leave things other than just food, like clothing and home goods. So she was inspired to host a few free clothing markets throughout the pandemic. "If there is a supply of these goods, [then] we should create an outlet for it," Lam says.
As for the free price tags, she explains, "sometimes even items that you buy at thrift stores or second-hand stores are very inaccessible to low-income Calgarians and so we just wanted to create a barrier-free clothing market where everybody could come."
Soon after, Lam was approached by a landlord who had read an Avenue Magazine article about the community work that she and others were doing. She was offered a building downtown to pilot a fridge outdoors, but instead of doing just the fridge, she offered to do an indoor concept.
"So we decided to combine the free clothing market idea with the community fridge idea, and that's how Good Neighbor was born," says Lam.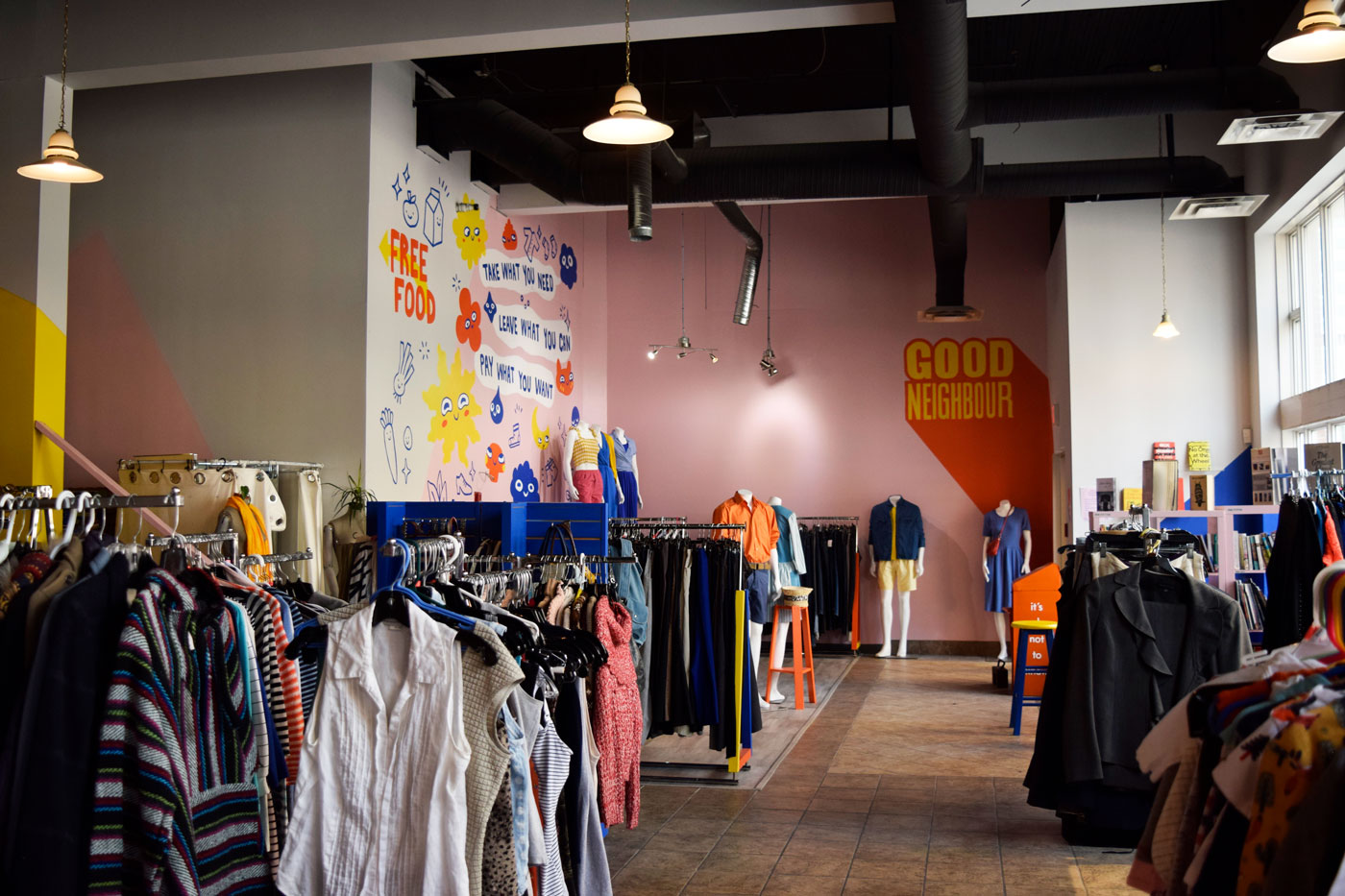 With the help of volunteer plumbers, electricians, painters and even artists, Lam was able to transform the space into a fully functioning store in just six short weeks.
Since opening weekend, Good Neighbour has raised about $3,000 for the community fridge and will continue to put its profits towards supporting the community.
Lam hopes that Good Neighbour will continue to bridge the gap for folks downtown who don't have the ability to go to second-hand stores, or for those who don't feel comfortable going to certain non-profits for clothing or food.
She has seen a variety of people who have benefited from the store. "Whether they're seniors or new immigrants that are coming in, [they are] literally buying new shirts for the first time in three years. People are like, 'I finally have new dresses to wear to church' or, [there are] folks who talk about how they're experiencing homelessness and all their things were taken, or they're fleeing domestic violence and all their things were taken, and now they can come here and rebuild their wardrobe and feel some dignity and confidence again," Lam says.
The store's motto is, "take what you need, leave what you can, pay what you want" so that customers know that there is no right or wrong amount to donate.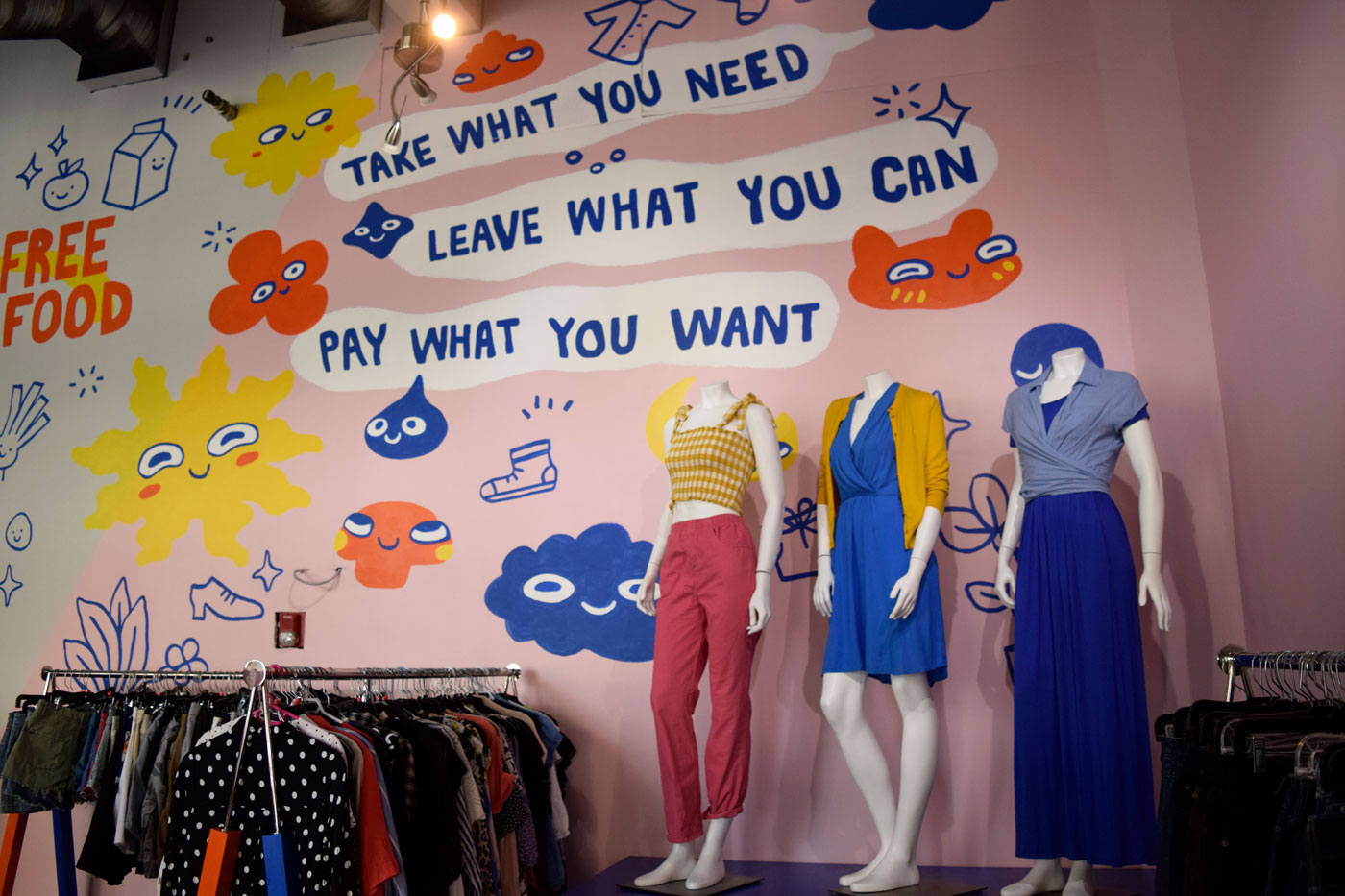 Lam's future goals for the building are to collaborate with other community organizations to have artists' studios, intergenerational art practices with seniors, community kitchens and even a music studio or jam space in the basement.
Good Neighbour is open and is taking donations on Thursday, Fridays, and Saturdays from 11 a.m. to 6 p.m. and is looking for clothing, books, shoes, plants, and non-perishable food.
149 5th Ave S.E., instagram.com