If you are stuck on how to decorate your home for the holidays, visit someone else's already decorated home. Or in the case of HomeFront for the Holidays, someone else's potential home.
Calgary-based interior decorator, Alykhan Velji and his team decorated two showhomes in the Axis by Rockford development in Walden. Each is a two-storey townhome with an open-concept design.
Velji gave the two homes slightly different looks. One is "modern Nordic" and the other is "classic glamour". Both of the looks are full of ideas that are easy to replicate in most homes. He had accessories from Urban Barn and Pottery Barn at his disposal.
To see for yourself, tour the showhomes Saturday and Sunday, December 2, 3, 9 and 10 between noon and 5 p.m. You can wander the homes for free, but, if you can, bring a donation. All of the funds raised will go to HomeFront Calgary, which collaborates with the justice system, police and community partners to help end domestic violence.
Here is a peek at what the decorated homes look like along with Velji's five tips for easy holiday decorating.
1. Start with a colour story.
Alykhan Velji: "The easiest way to decorate for the holidays is to start with a colour story. Think of something that will compliment your decor to make it easier. We used reds as an accent colour for the modern Nordic unit and repeated the colour through out the home. For the classic glamour unit, we chose a palette of creams and golds that really helped to add some sparkle and shine to the space."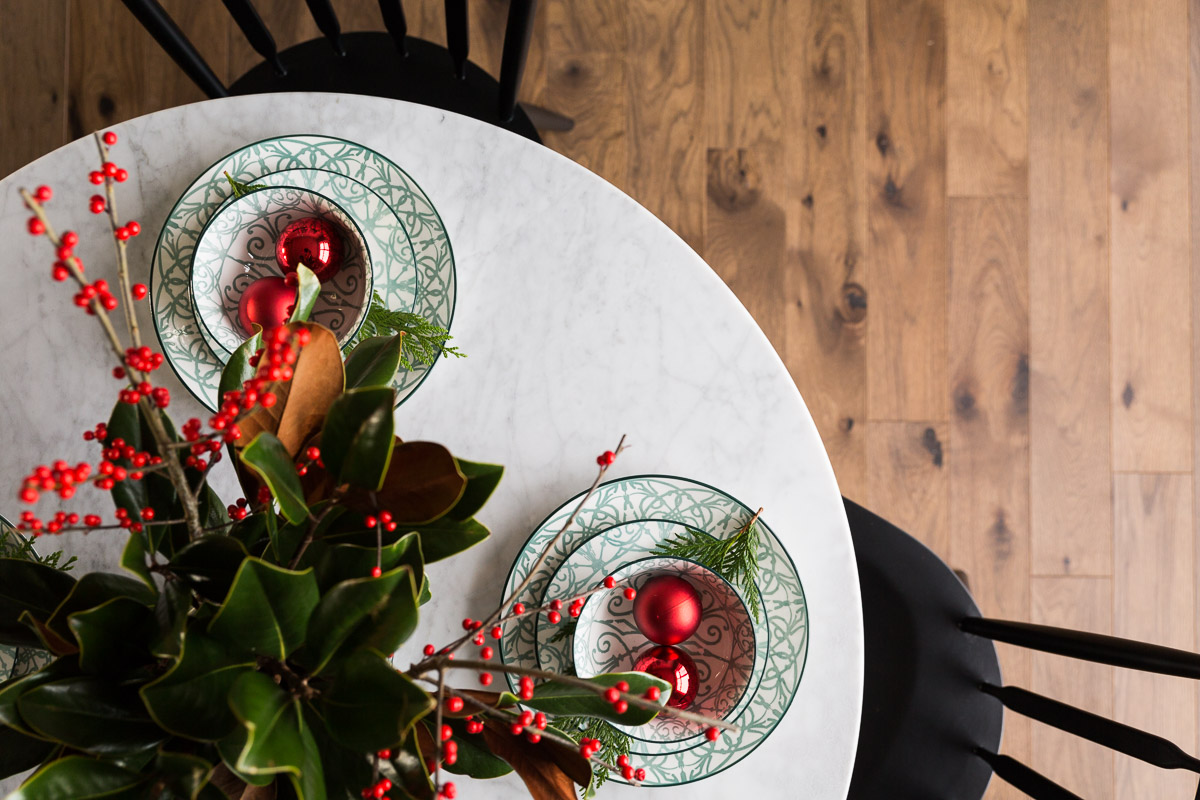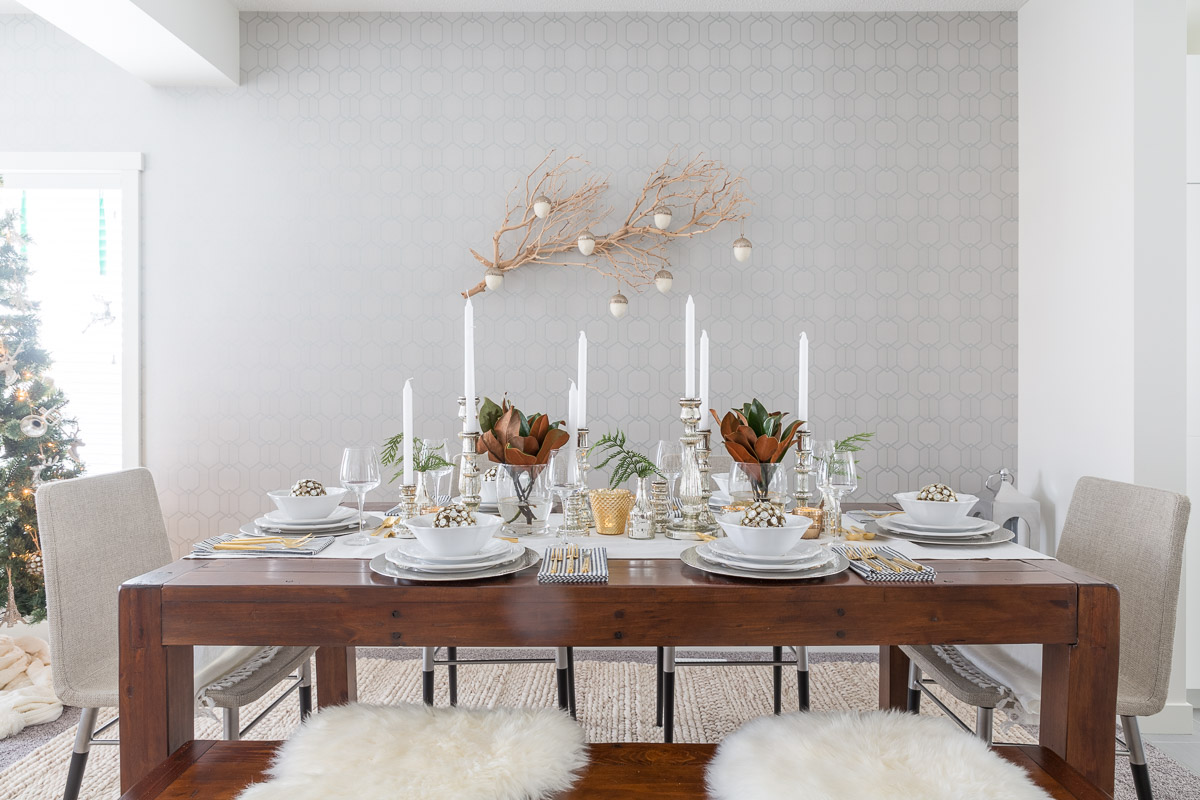 2. Keep It Fresh
AV: "I am a huge of fan of using real holiday greens in a space. You can buy bunches from any big box hardware store and they can really help to add some festive flair to your home. They can be used in so many different ways and if you don't have a real tree, they can really help to bring in the fresh holiday scent to your space. Whether placed around a mirror for accent, on a railing, around a mirror or in a simple glass vase, holiday greens are a must."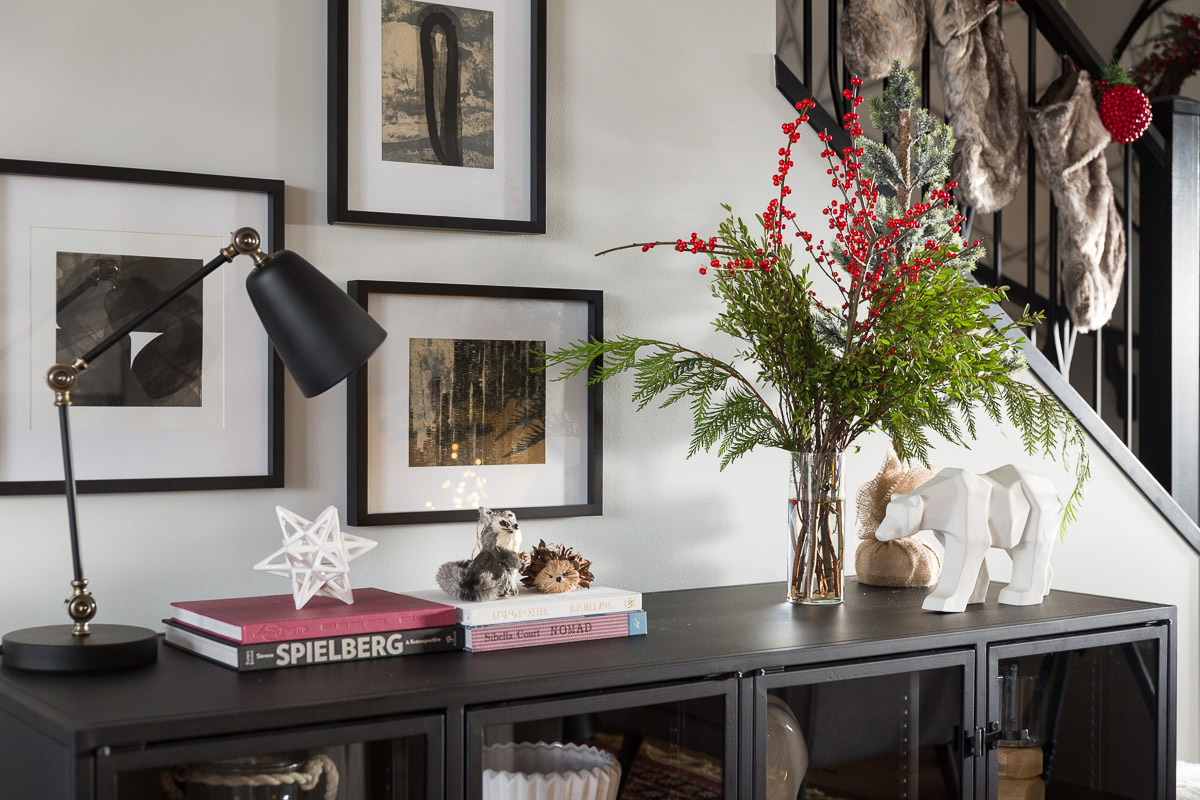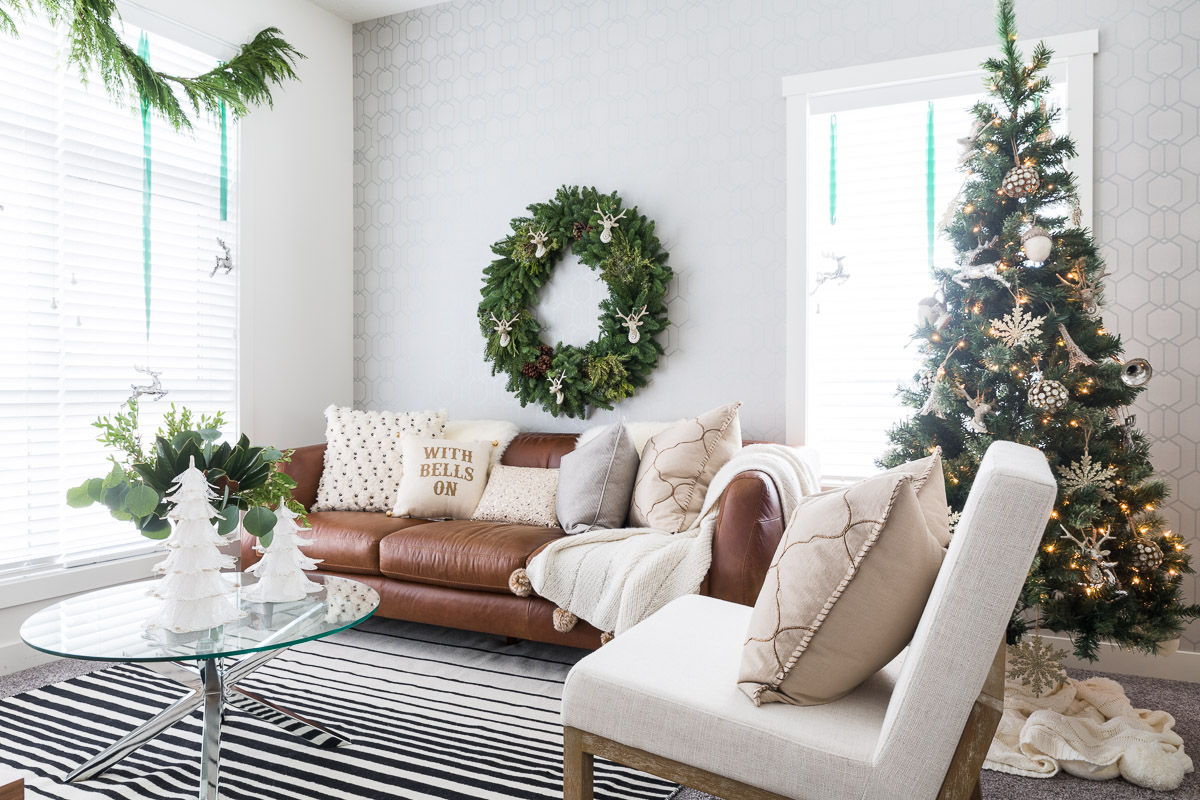 3. No Mantle?  No problem!
AV: "If you live in s small space or a home that doesn't have a fireplace, think of creative solutions to place your stockings. We used the gorgeous custom railing in the Nordic unit to hang faux fur stockings and a sideboard in the dining room of the glamour unit works perfectly as a place to hang stockings."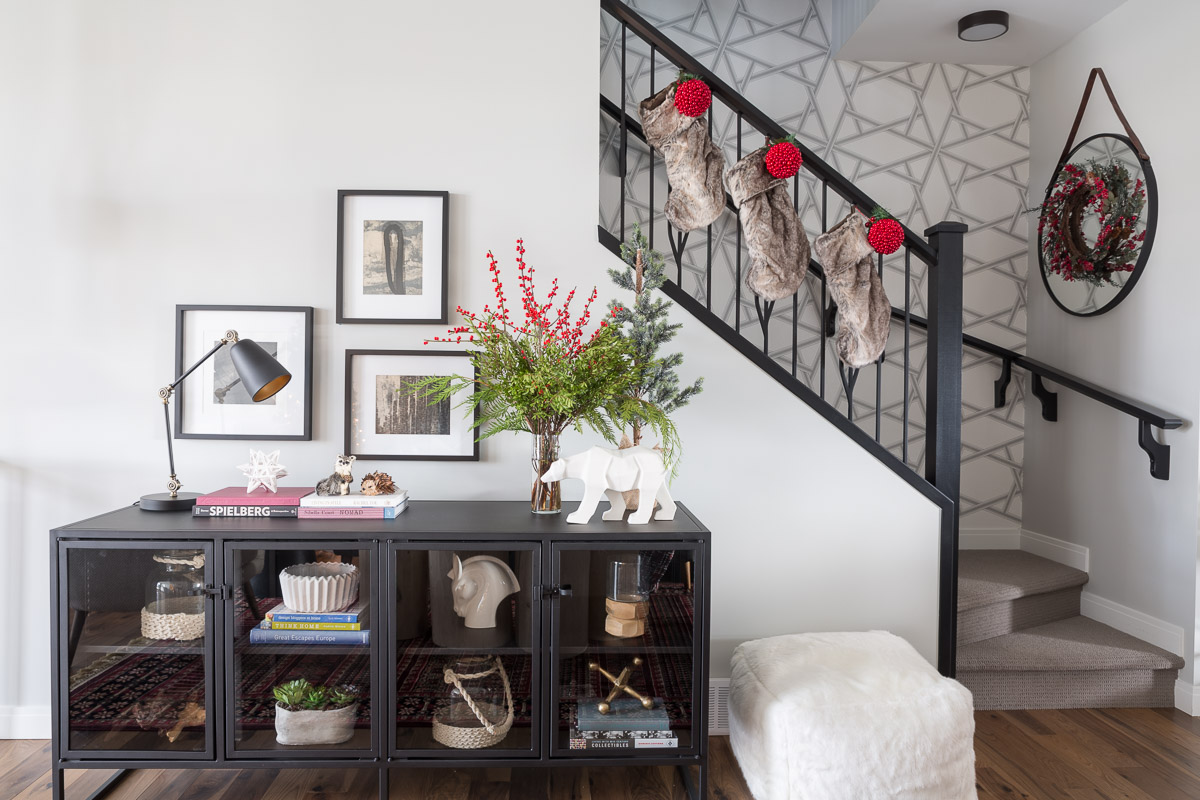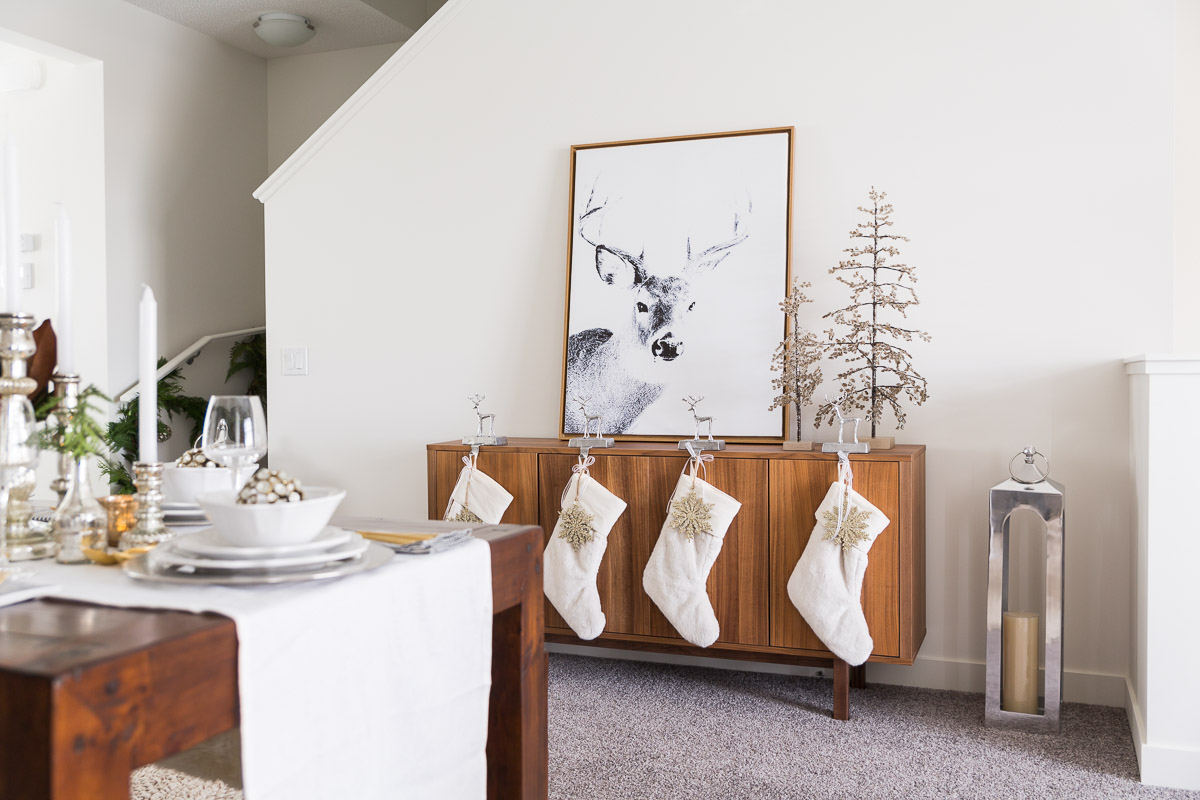 4. Layer
AV: "Layering is key to any space and really comes into play when you are decorating for the holidays. Placing wreaths on top of existing artwork or over mirrors is an easy way to layer it up. Adding in a few accent cushions in different patterns and textures helps to create a cozy feel. And a using a faux fur throw as a tree skirt really adds to any festive scene."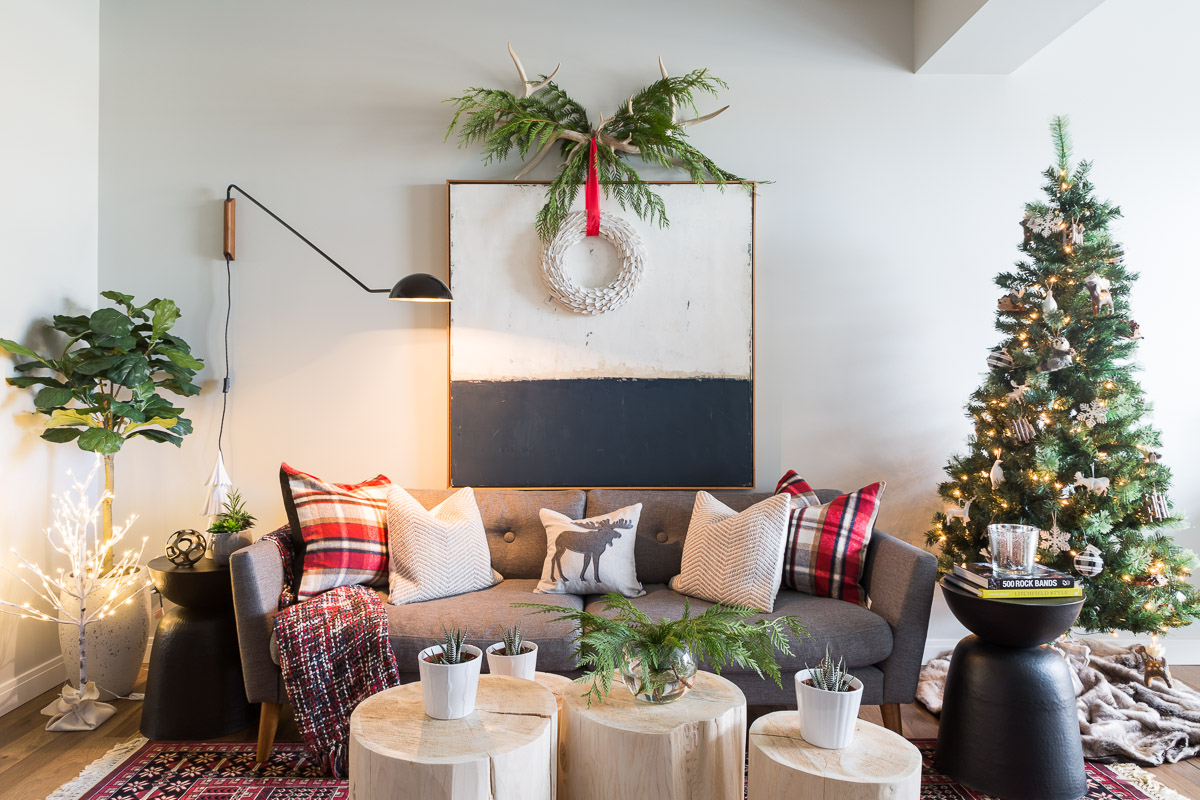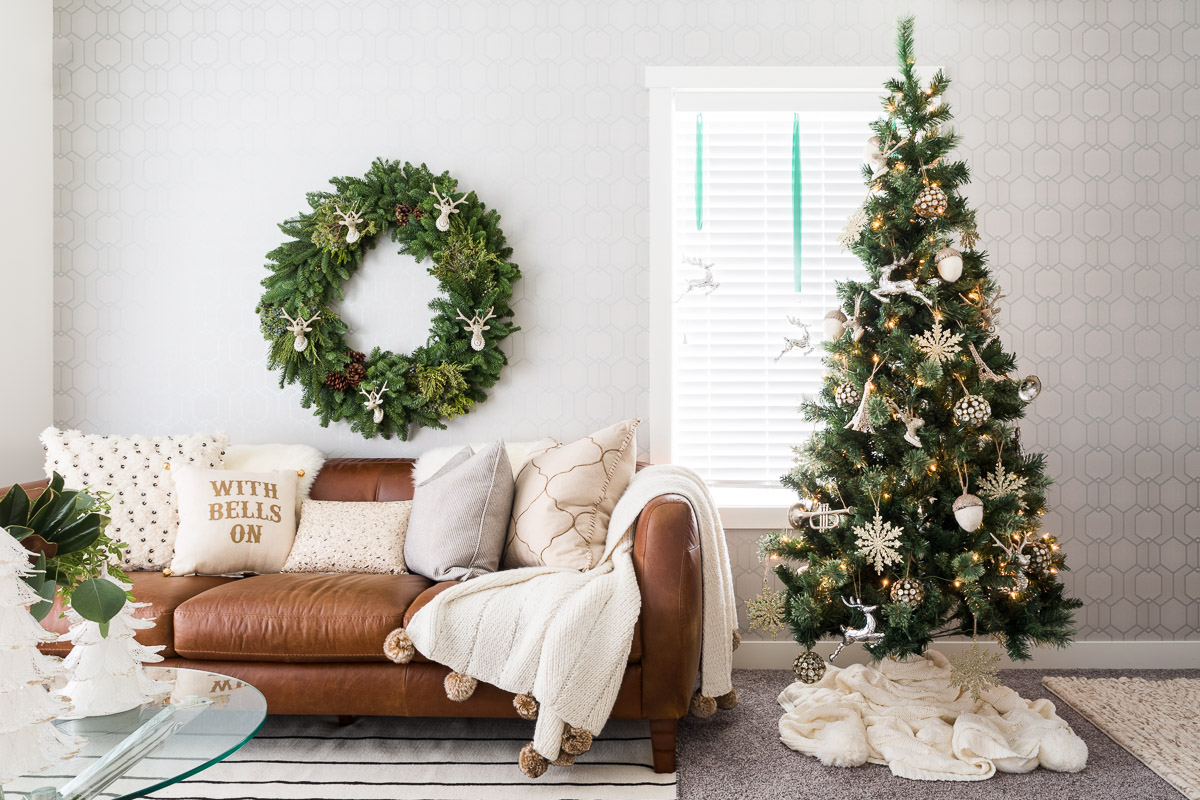 5. Burlap Beauty
AV: "Using burlap ribbons throughout the spaces really helped to create a festive atmosphere. Burlap is inexpensive and can be tied and used just about any where for a rustic but chic look. A simple bow tied around a mirror or wreath or placed around a festive garland, this rustic looking material immediately gets an update."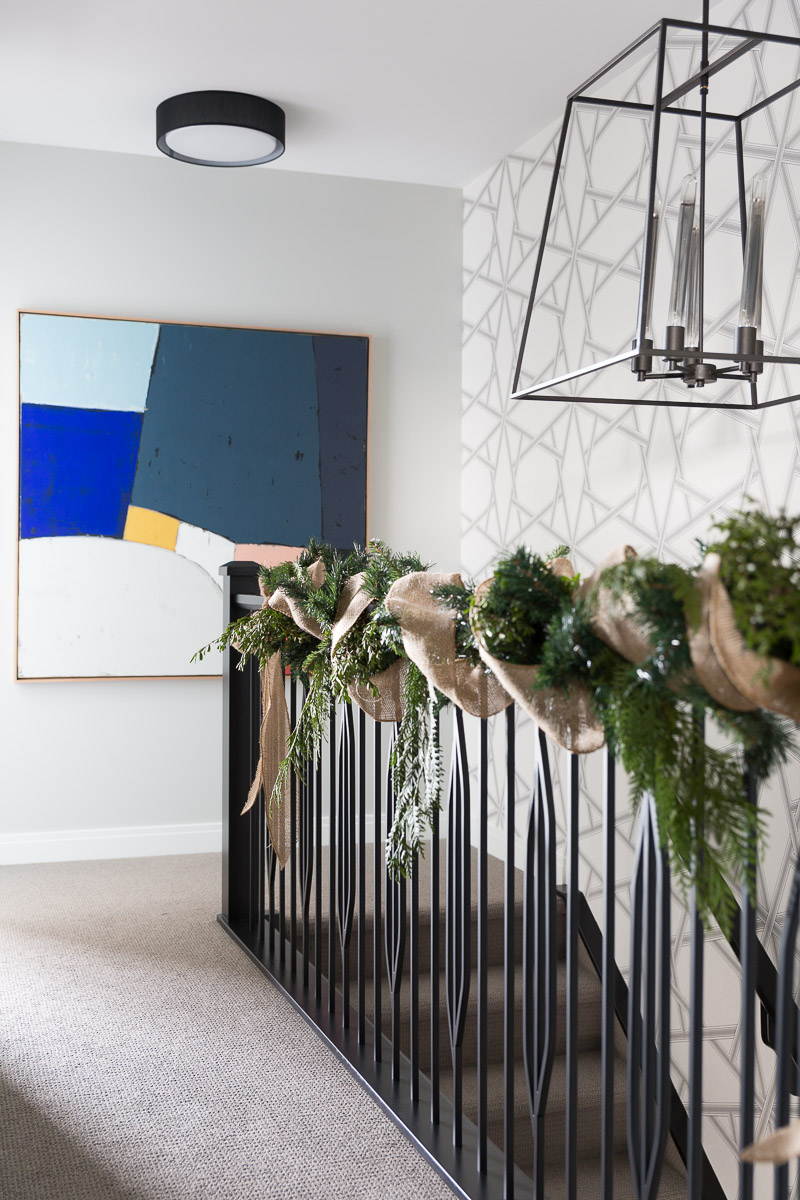 Visit the HomeFront for the Holidays spaces at 25 Walden Grove S.E.