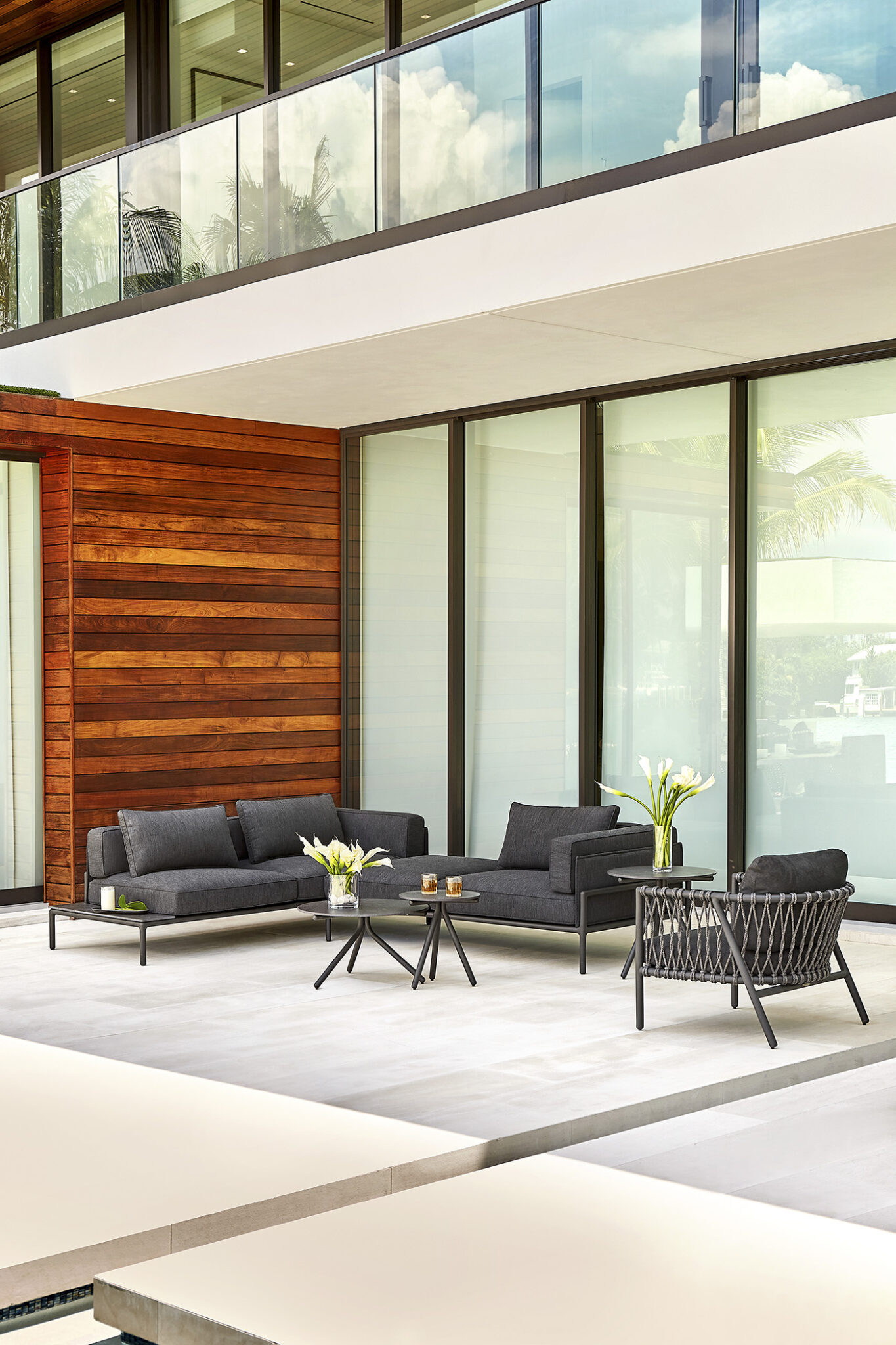 Whether you have a rooftop patio, sprawling backyard, terrace, deck, or high-rise balcony with a view, you can elevate your outdoor space with furniture, accessories, decorative accents and lighting. Here are some of the top decor trends right now to help turn your outdoor living space into the most desirable part of your home.
Make it Colourful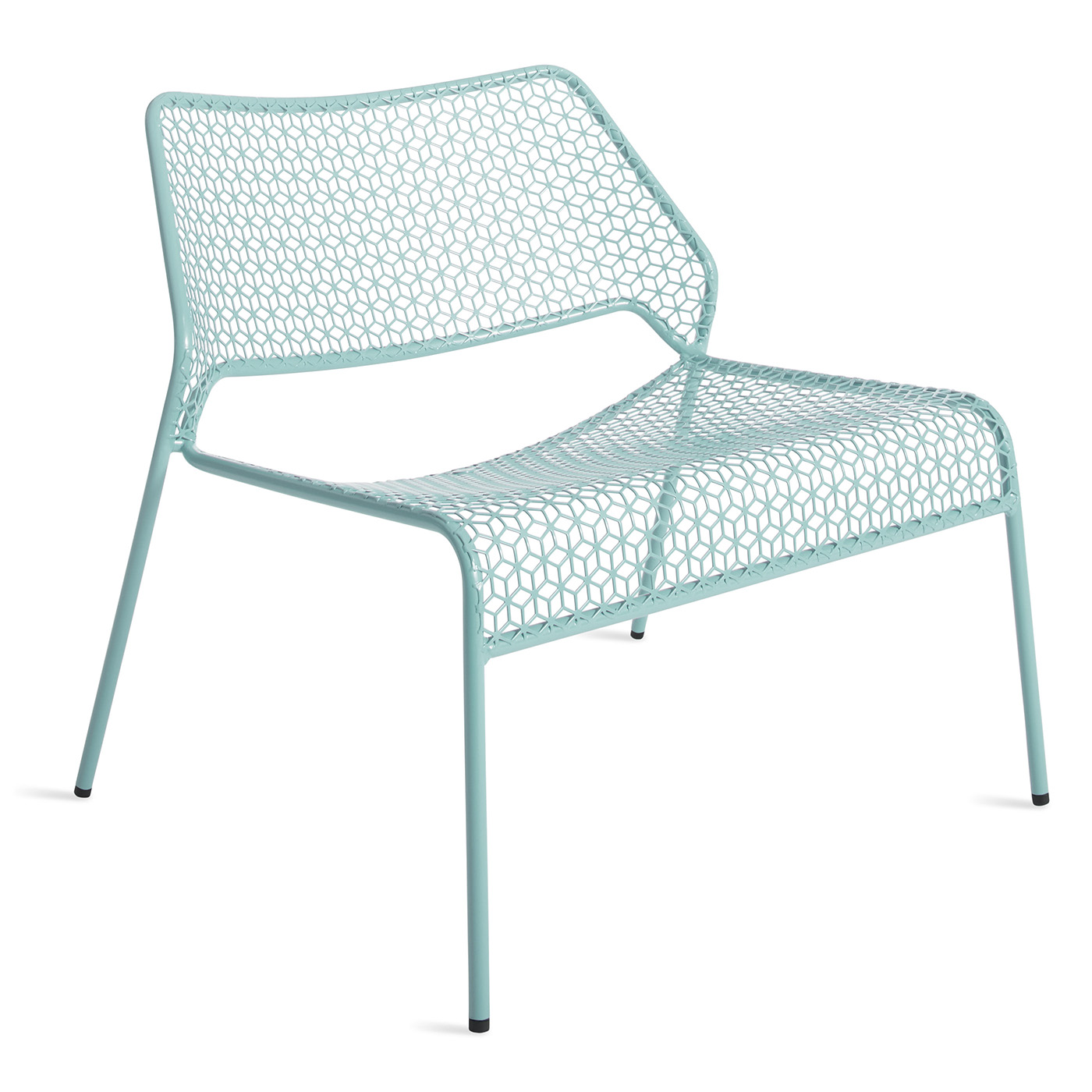 Currently, there's a move away from neutrals and traditional wicker toward bolder colour palettes and modern materials. Furniture brands are designing outdoor collections to look more like indoor furniture in a myriad of hues. "People are gaining the same level of appreciation for their outdoor spaces as their indoor spaces," says Rachel Sawyer of Kit Interior Objects. "We're seeing that outdoor living spaces are just as important as indoor spaces."
The Hot Mesh collection by Blu Dot (available at Kit) comes in different colours of powder-coated steel, and is a contemporary take on the traditional rattan often found in outdoor furniture. "People are using it indoors and outdoors," Sawyer says.
Make it Custom

A custom-upholstered sofa is a way to infuse some serious style into an outdoor space. The Informel Outdoor Collection from Roche Bobois is the embodiment of comfort and luxury with a range of outdoor fabric options. This three-seater sofa can also be upholstered in indoor fabric. "In 2021, with the pandemic, people were spending more money on their patios and their outdoor furniture," says 
Ray Deleurme with Roche Bobois in Calgary and Vancouver. "People are still looking for patio furniture that doesn't look like patio furniture."
Make it Social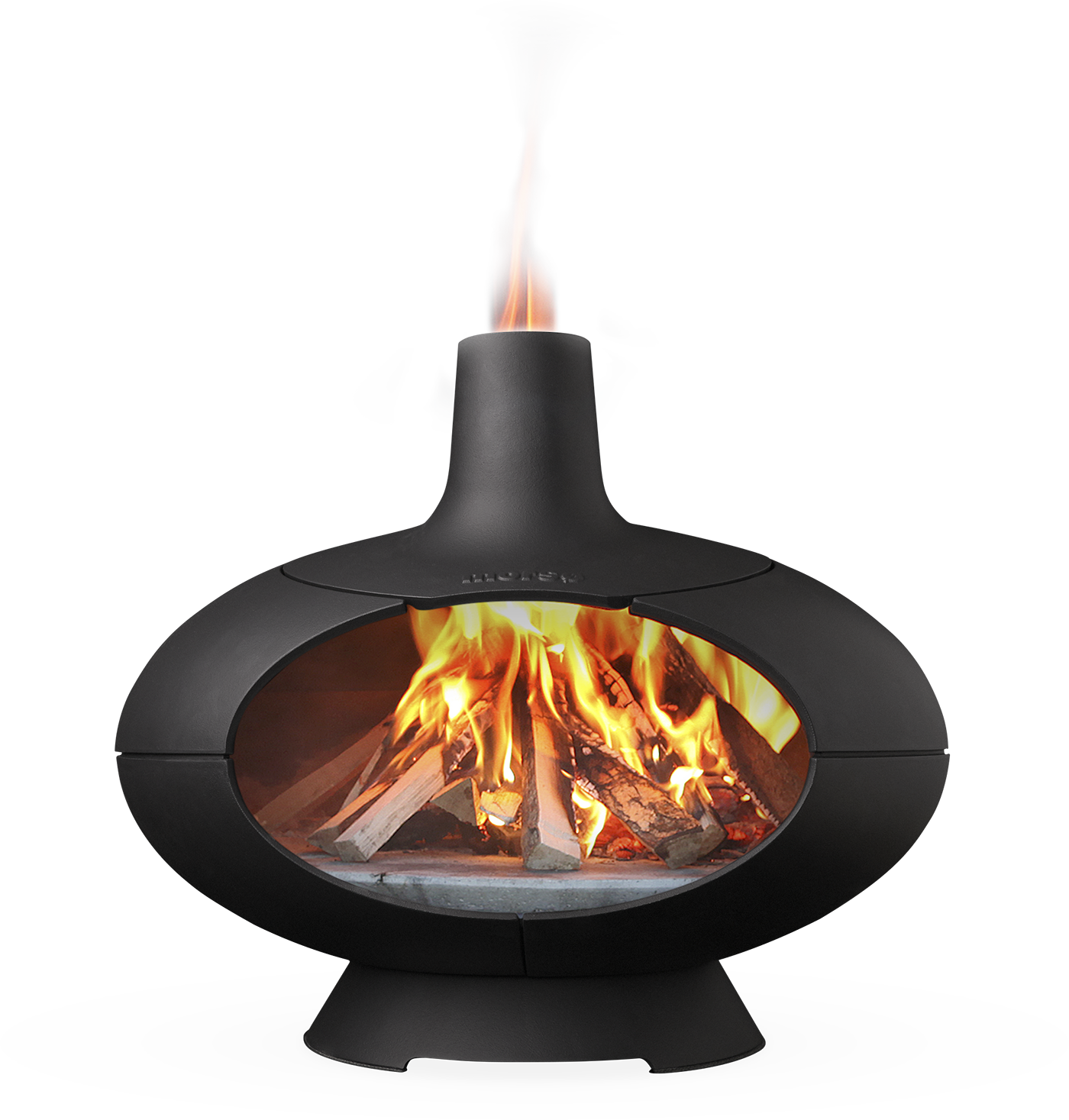 Well-equipped outdoor kitchens and bars require larger-scale dining tables and chairs, or bar tops with stools, to accommodate growing guestlists. Fire up your contemporary Morso Forno Oven and host your next dinner party outside. Add a projector and screen, and you'll be set up to host game nights or movie nights, too.
Make it Sustainable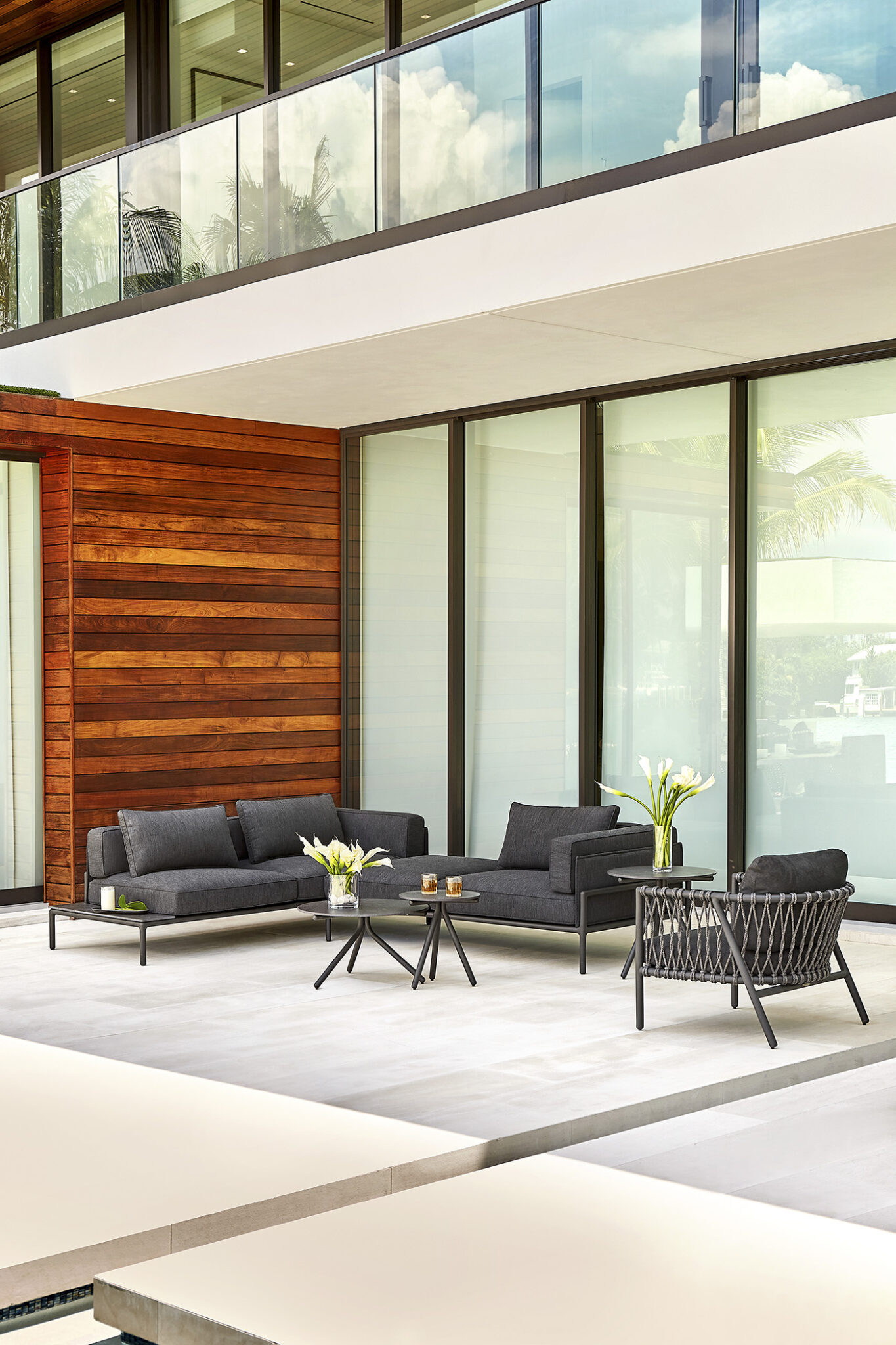 More and more outdoor furniture brands are producing eco-friendly products with reclaimed, recycled or responsibly sourced materials — look for FSC Certified woods, recycled plastics and upcycled materials. Julian Riley of local retailer Maria Tomás recommends the MOTO collection by Brown Jordan, "a green choice overall with a smaller carbon footprint being made here in North America." Along with its sophisticated styling, the line is still practical and low maintenance, Riley says. Outdoor lighting choices can also keep sustainability front of mind: add solar-powered lanterns and LED string lights to your patio to create a welcoming mood.
Make it Work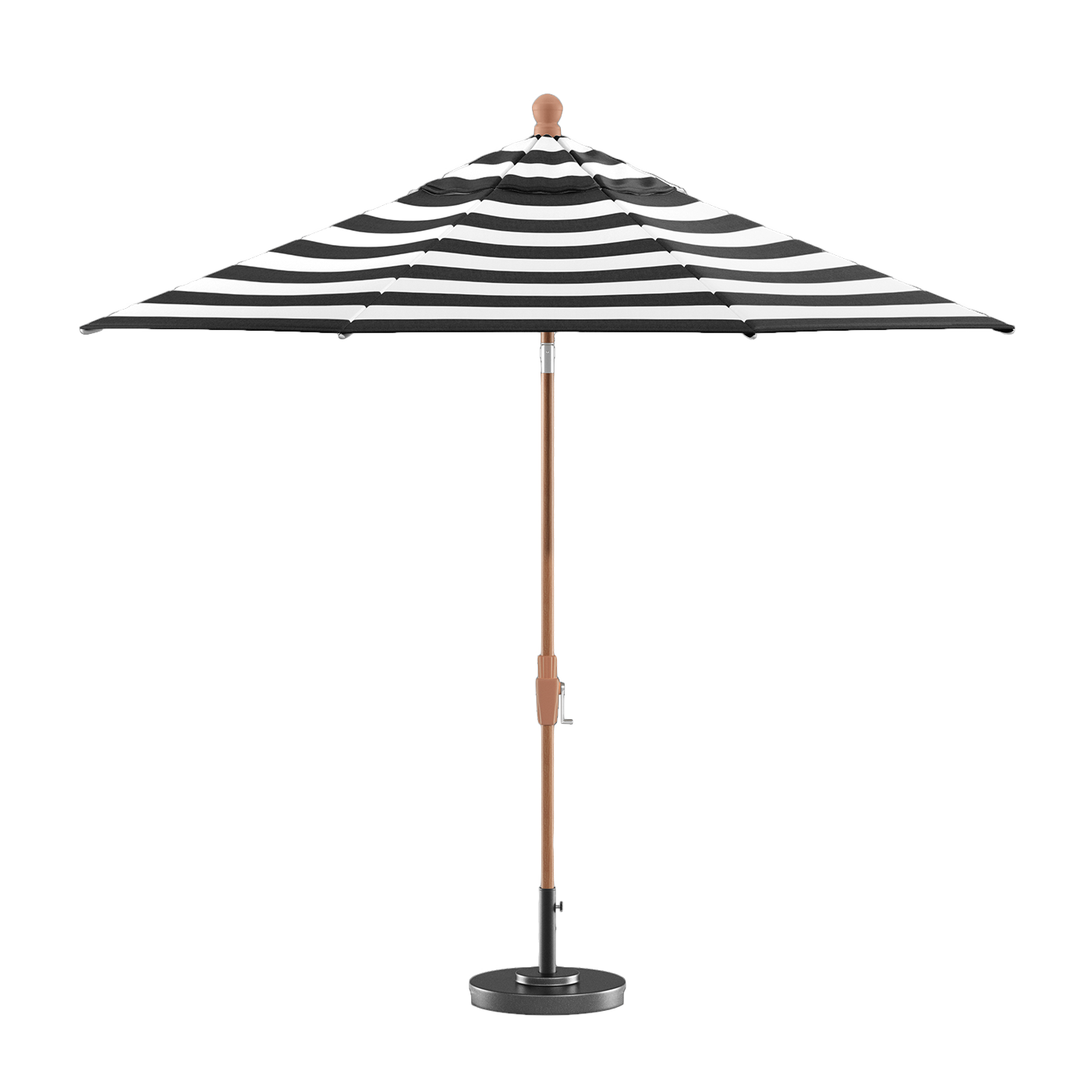 Working from home can mean working outside. Fresh air and vitamin D can boost productivity, while being surrounded by natural elements can reduce stress levels and improve mental well-being. To set up your outdoor workspace, select chairs with good back support and a table with a suitable working height. Add throw cushions for comfort and kidney pillows to assist with lumbar support, while an overhead umbrella will help reduce glare and protect your technological devices.