In the summer of 2018, Calgary artist and designer Maya Gohill received some sad news: her father had passed away at 87. Around that time, she had been perusing classifieds looking for her dream recreational vehicle (RV). Soon afterwards, she landed on the right option, a 1989 Chevy Van 30.
And so, refinishing the RV became the project that helped her grieve the loss of her father. Gohill powered through the majority of the renovation in just three weeks, adding peel-and-stick flooring, fashioning new handles for cabinetry, reupholstering, painting and installing decor pieces. "I literally was in here day and night, just working and getting it done. I was really lucky to have had this project to work on because it really was such a good distraction," she says.
Largely sourced from Kijiji, thrift stores and major retailers, the RV's decor is instantly recognizable as a Gohill project. Calgarians know her design aesthetic from Calcutta Cricket Club (CCC), which she decorated. Gohill is also an investor in CCC and her partner, Cody Willis, is the founder of Thank You Hospitality, which operates CCC as well as the A1 restaurants.
For the RV, Gohill repainted a decorative lion's head and reused elements leftover from the CCC project (kitchen backsplash, grasscloth wallpaper) and the now-closed Thank You restaurant Two Penny (fabrics). The most personal touches are original artworks by her son Deven in the bathroom and main living space. Deven also gave the vehicle its nickname: Priscilla, or "the Priss'' for short.
The most common challenge with RV living is, of course, space — how to fit all the necessities of
life into something about the size of a food truck. Gohill's answer is to employ a combination of modular furniture and ample clever storage space. At first glance, you'd never guess that the Priss can sleep up to six. But the banquette near the entrance and the dining table both convert into beds, plus there's a loft above the cabin area.
"It's actually got quite a bit of space, surprisingly," says Gohill. "You also learn how to just minimize and not take so much stuff."
The RV is equipped with electrical and plumbing, and includes a working kitchen with both an oven and stovetop.
As restaurateurs, Gohill and Willis like to eat well, including when they're on the road.
"I remember once Cody made this really delicious roasted squash with goat cheese and lentils and caramelized onions," Gohill says. "We do other stuff that's a little bit more elevated, because we can. There's nothing in here that we don't have [at home]. It's possible to do whatever you would do at home."
Gohill keeps her favourite place to take the Priss a tightly held secret. "I don't want to say what it is because then everybody's gonna go there," she says with a laugh. She will say that it's at a reservoir in B.C. and is conducive to her family's cycling and boating hobbies.
She usually takes the Priss out about four-to-five times each summer, for solo trips, family trips and trips for just her and Willis.
At the moment, the Priss is solely a recreational vehicle. But Gohill says she might consider part-time #VanLife one day. She has also considered renting it out, redoing it or even selling it and starting fresh on a new vehicle. "As time goes on, I realize, okay, well this is sort of my taste from a few years ago, but now I might do things a little bit differently," she says. "But I still kind of like the eclectic charm … everything kind of ties together — but doesn't at the same time, you know?"
And while Gohill doesn't regularly do design work for clients, she says she is open to the prospect of taking on another RV project for someone else.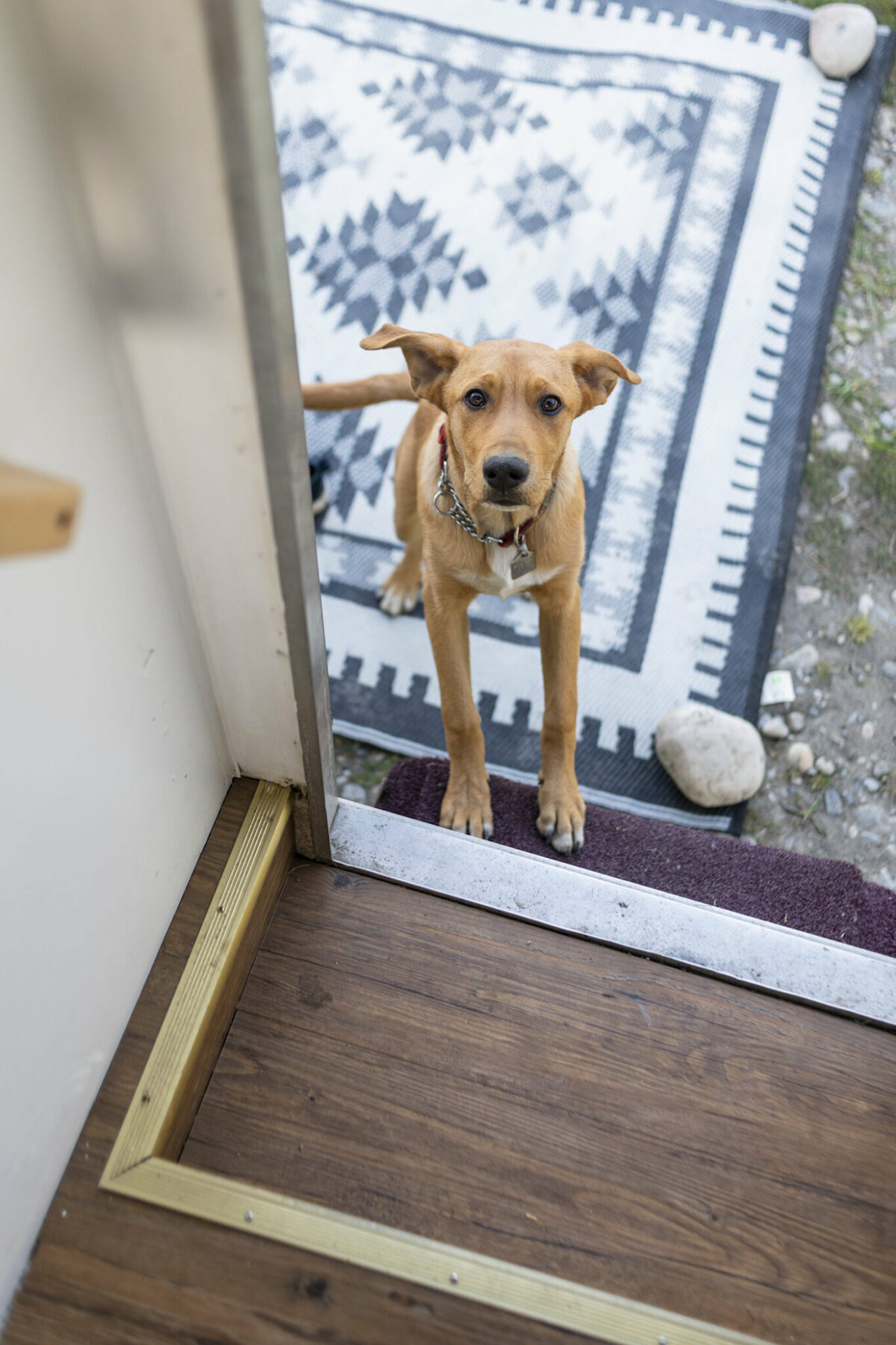 Outsourcing Options
Not everyone takes joy in the process of hunting down the right RV or van and customizing it to their liking. Thankfully, there are other local options out there.
Yama Vans converts Mercedes sprinter vans into "off-grid adventure vans." Based in Calgary but mostly serving clients in the U.S., Yama works directly with clients on their logistical needs and aesthetic considerations throughout the process. You supply the van (newly purchased only) and Yama will take care of the rest, though client input is gathered at each stage of conversion. The base price for the conversion work is $110,000 USD, and due to healthy demand, conversions are usually scheduled six to 12 months in advance.
This Calgary-based company offers rentals of "modern-rustic rooms on wheels" that sleep up to two people. With depots in both Calgary and Vancouver, clients can book a return trip or a one-way adventure where the van is picked up at one location and dropped off at the other. Each van is outfitted with a wide array of amenities, and there are winterized, pet-friendly and solar-powered options available. The price per night of rentals changes seasonally.