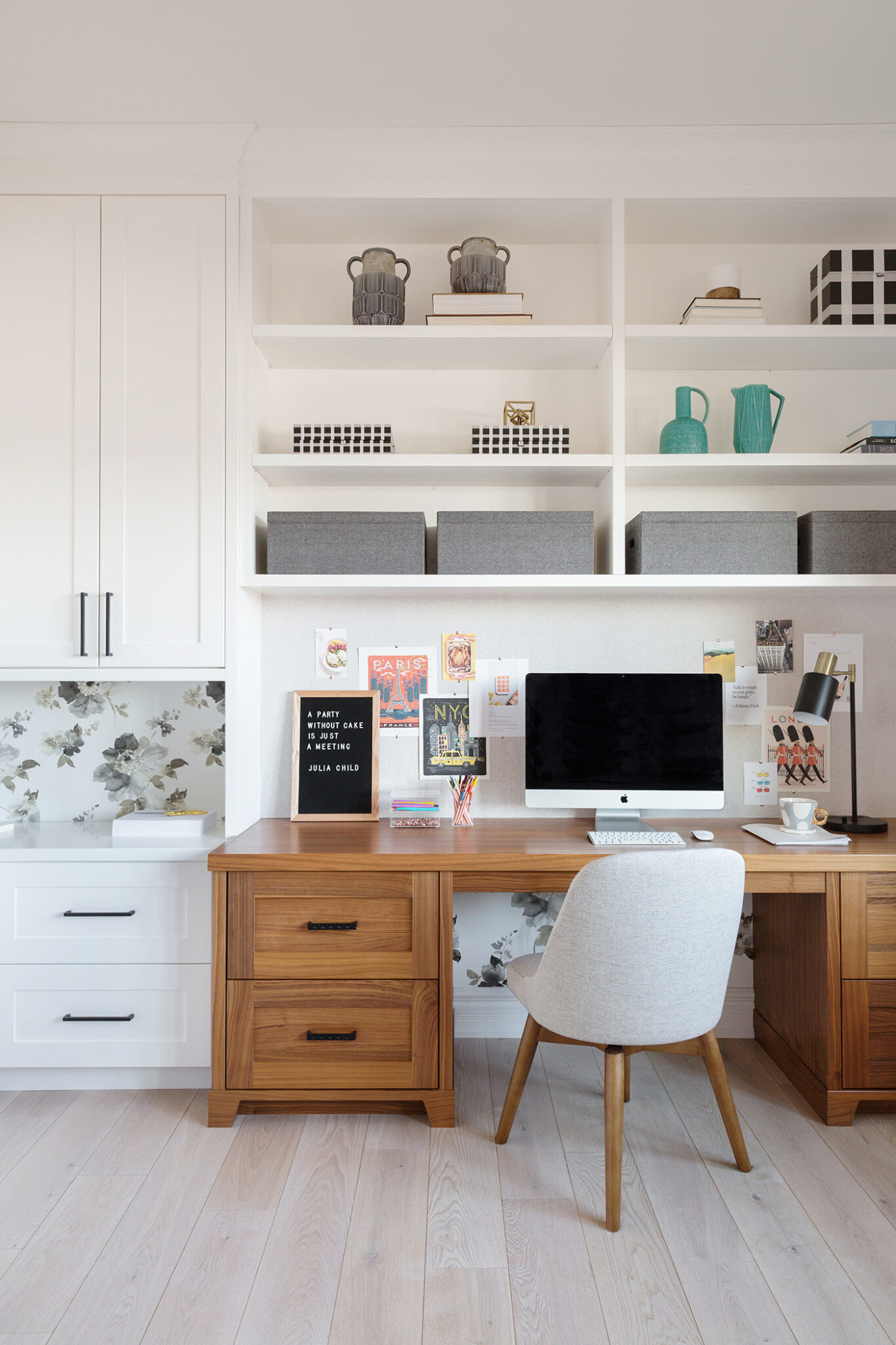 As a kid growing up in a busy blended-family household, Megan Golightly didn't give much thought to whether her bedroom was tidy and organized. "My mom said that, as a teenager, I was a disaster," Golightly says with a chuckle. Even so, Golightly had an affinity for labelling things back then, perhaps an indication that she wasn't completely devoid of organizational skills. Plus, she says, "I've always loved a challenge."
These days, the Calgary entrepreneur and founder of Simplified puts her passion for labelling — as well as categorizing and finding a place for everything — to good use. Her business, which focuses on helping clients get their homes organized, packed and unpacked, is now in its 12th year.
"I help people get out from under the clutter and simplify things," says Golightly, who recently helped lifestyle-brand entrepreneur Jillian Harris of Love It or List It Vancouver fame get her home decluttered. "Then, they can just live."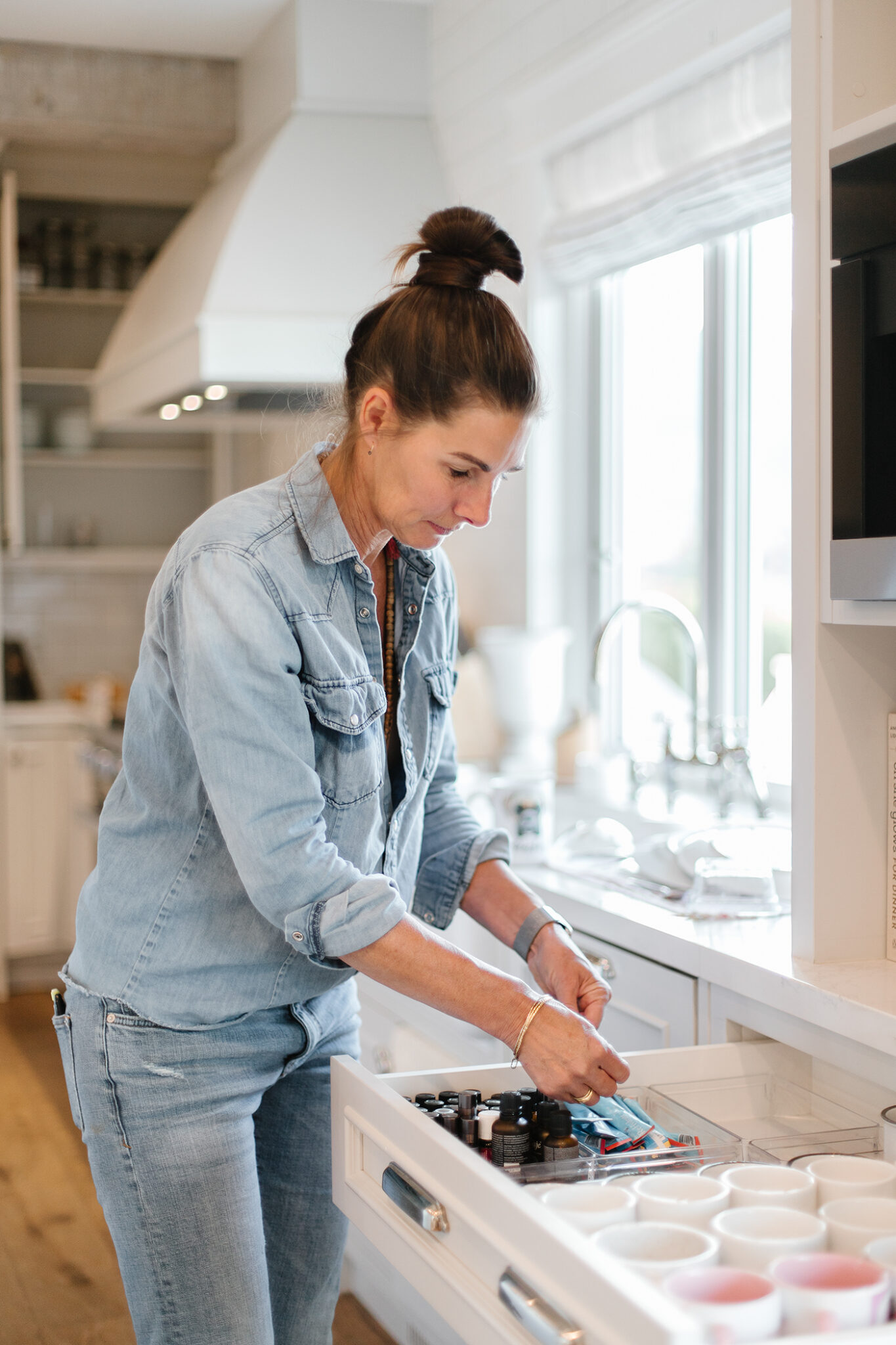 While the world of home organization has always been of interest to some, it has exploded into one of the biggest lifestyle trends of the past few years, with its own household-name celebrities. Marie Kondo, the wildly popular host of her own Netflix show and merchandising empire, brought the question, "Does it spark joy?" to so many people looking to get out from under the weight of all that household stuff; while the California duo behind The Home Edit have also parlayed their passion for tidiness into a Netflix series, books and even a line of home-organization products for Walmart.
While the field has certainly gotten more crowded, Golightly, with the help of her team, has managed to bring her unique 
vision to the world of home organization.
Armed with a degree in psychology, years working in the mental health field and a passion for keeping on top of the latest neuroscience research, she blends practical tips and strategies with knowledge of how our brains deal with everything from the negative effects of ignoring the problem of household clutter, to how to prepare to tackle it. "If you have clutter all over, your brain is always trying to figure how to solve it, where it's going to go," she says. Golightly is able to pass on to clients her knowledge about the important connections between their physical and mental environments, and that an organized home isn't just pretty, but also vital to their well-being.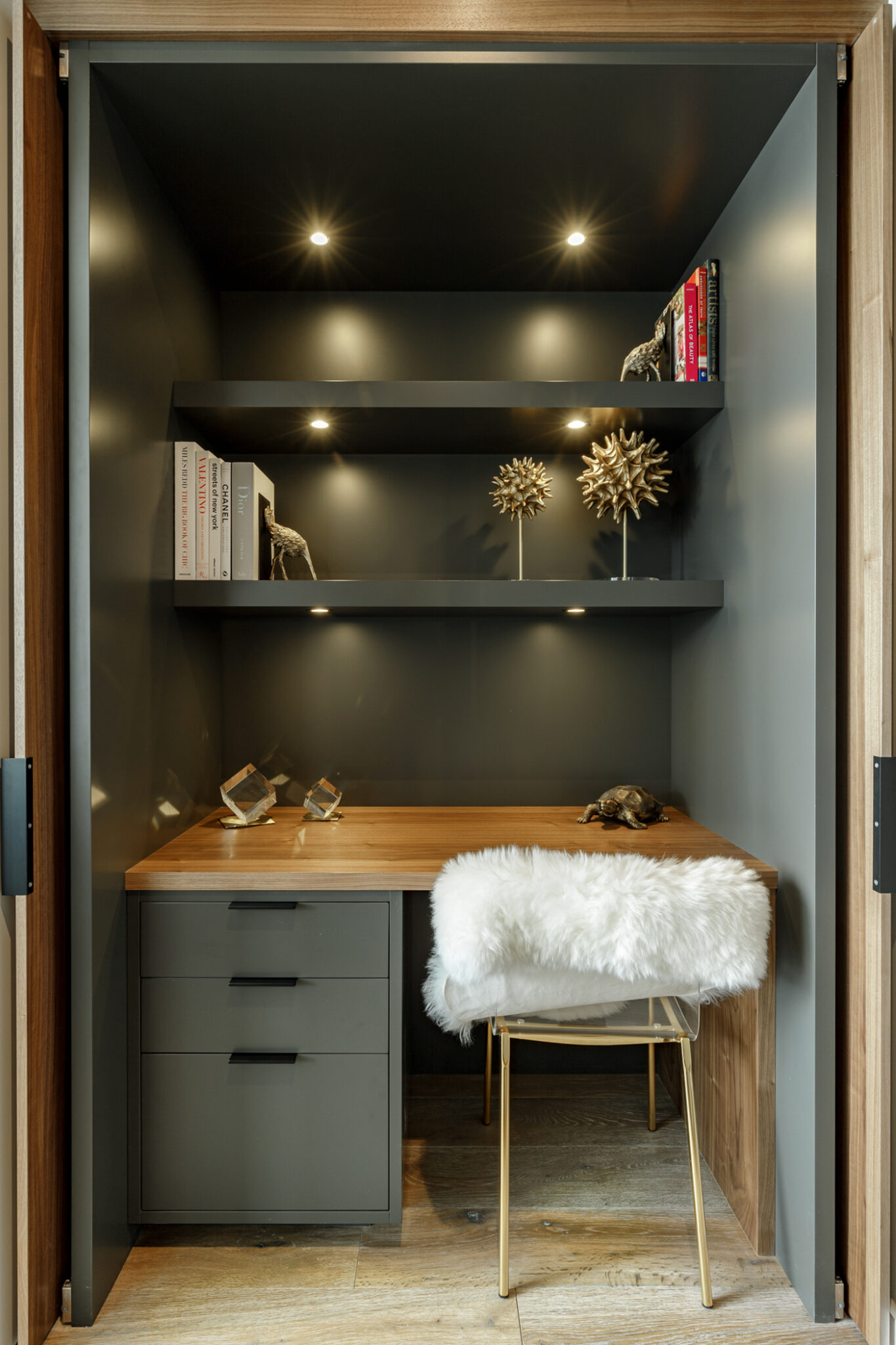 Over the past several years, the field of neuroscience — the scientific study of the nervous system, with a focus on the brain and its impact on behaviour and cognitive functions — has provided a growing body of evidence confirming the relationship between clutter and feelings of stress.
A 2011 study from the Princeton University Neuroscience Institute found (paraphrased in non-neuroscience jargon) that, when your environment is cluttered, the chaos restricts your ability to focus. A 2010 study published in the Journal of Personality and Social Psychology also found a correlation between high cortisol (stress hormone) levels in women who had a high density of household objects.
Deborah Dobson, a psychologist and adjunct professor in the Department of Psychology at the University of Calgary, says this connection is now treated as common wisdom in disciplines such as hers. "For most people, clutter has a negative impact," says Dobson, whose work has also focused on the problem of hoarding — which she says is the extreme end of the clutter continuum. Dobson says that the clutter-stress issue is becoming more and more common in these current times. "The pandemic has seen a lot of us doing more online shopping to feel better, which has contributed to the accumulation of more stuff," she says. "It's a problem of decision-making: when we don't have strategies for organizing and categorizing things, we just keep it. And, if there's too much around, it can have a negative impact on our well-being."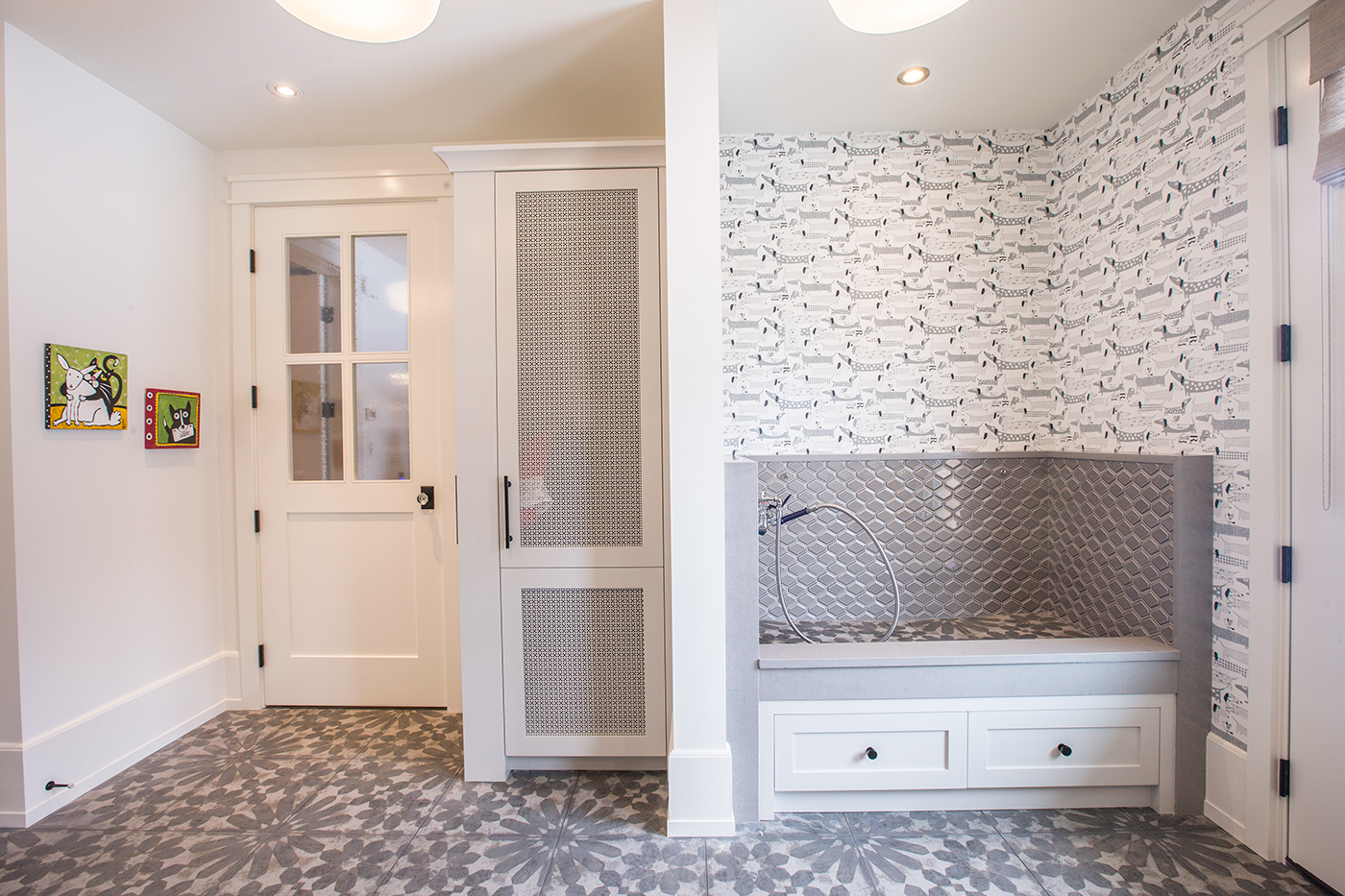 After recently renovating her own home, interior designer Nyla Free, whose studio is celebrating its 20th anniversary this year, experienced first-hand the benefits of a clutter-free life. "Having well-organized spaces makes a world of difference to the feeling you have in your home," Free says.
Like Golightly, Free is well-acquainted with the neuroscience at work when proposing design solutions for her clients. "When there is a place for everything and everything in its place, it relieves clutter both visually and mentally," Free says, noting that she makes sure she understands every aspect of her clients' lives and habits when considering what is best for them in design, aesthetics and functionality.
Indeed, many see the benefits of creating an organized home environment even before they move in. "We've seen big changes over the past decade in terms of how people approach their home-planning around organization," says Allison Grafton, founder and president of Calgary's Rockwood Custom Homes, an award-winning, boutique custom home construction and renovation company she started in 2009. "They come to us with ideas of what they want in terms of storage and organization, and we work with them to curate the home that best suits their needs. Most things exist in the homes we build with a cause and a purpose."
These days, Grafton and her clients engage in what she calls "honest discussions about their stuff," whether they have children and need lots of storage or are child-free and seeking a minimalist vibe. "We teach people they can live in a different way, which is also what people like Megan Golightly do.
[Simplifying your life] is so difficult to take on without a professional to guide you."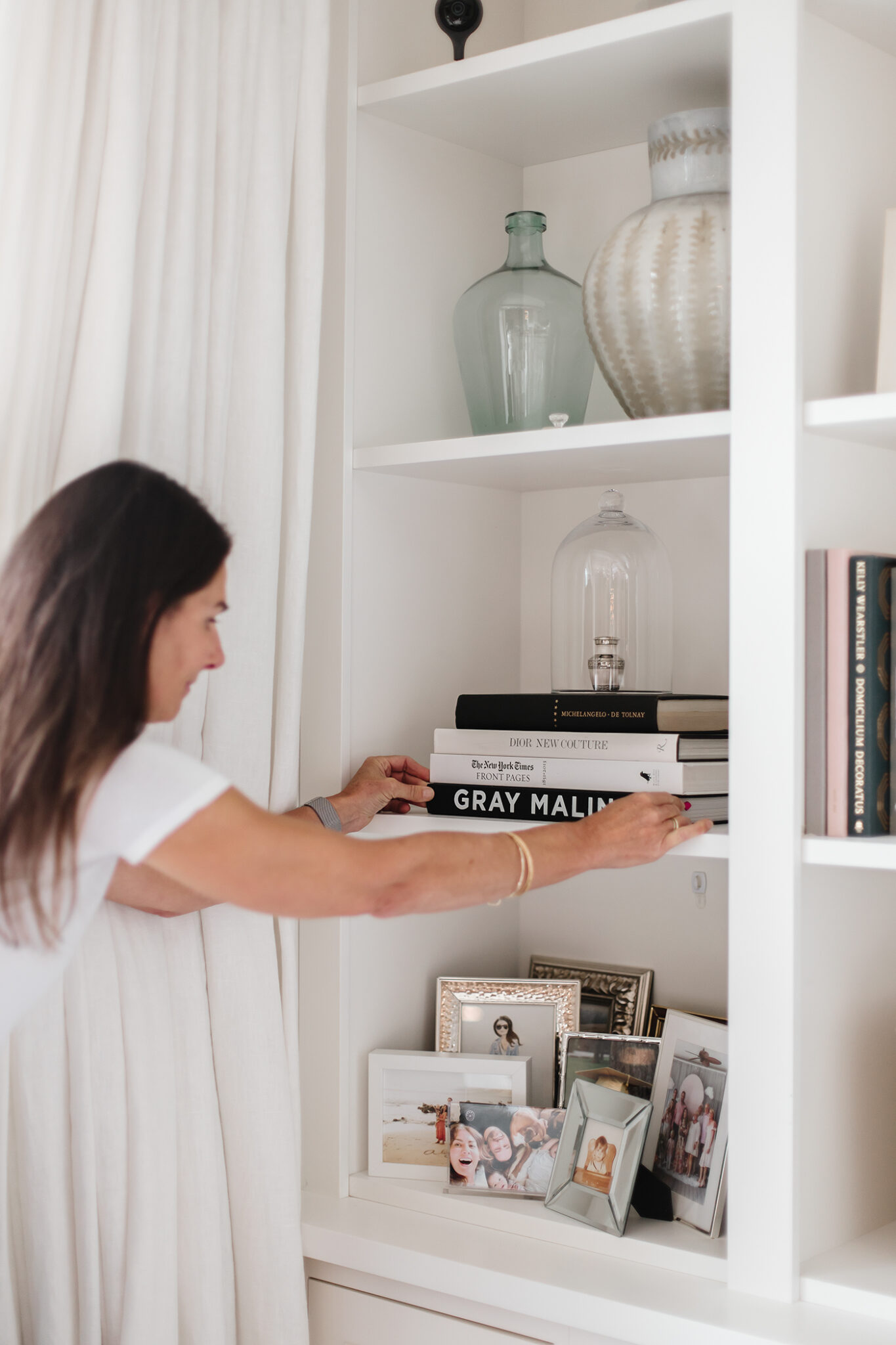 When Golightly and her team first meet with a new client, she finds out as much as she can about them and their needs before introducing her system. Throughout the process, she explains concepts such as 
duration path outcome, which experts 
define as your brain focusing on three things: what am I doing, where am I going and what's the point? "When someone looks at their disorganized home, their prefrontal cortex shuts down," says Golightly. (That's the part of the brain that, among many other roles, aids us with planning and organizing.) "There's too much cortisol, adrenaline flowing, and they can't get that distance to deal with it."
Along with offering helpful tips on 
organization and other insights on her popular Instagram account, Golightly also sells downloadable how-to guides on her website. "I want to eliminate that cycle in your head so you can just get on with life," she says, adding that she recommends enlisting the help of a friend — even she recruits her team members to help tackle clutter in her own home — and that she usually recommends DIY-types to start by taking on the least-complicated room in the house, the bathroom.
"It doesn't matter who you are or what you do, sometimes all of us feel overwhelmed by our own house," Golightly says. "I help people see their lives, instead of all the clutter."