So, you've decluttered the heck out of your home and tossed everything that doesn't bring you unfettered joy. It's time to take it to the next level and reach domestic Nirvana with multi-purpose design innovations that help reduce waste and energy usage and minimalist decor pieces that help achieve a clean aesthetic in your living space.
Self-cleaning Water Bottle by Larq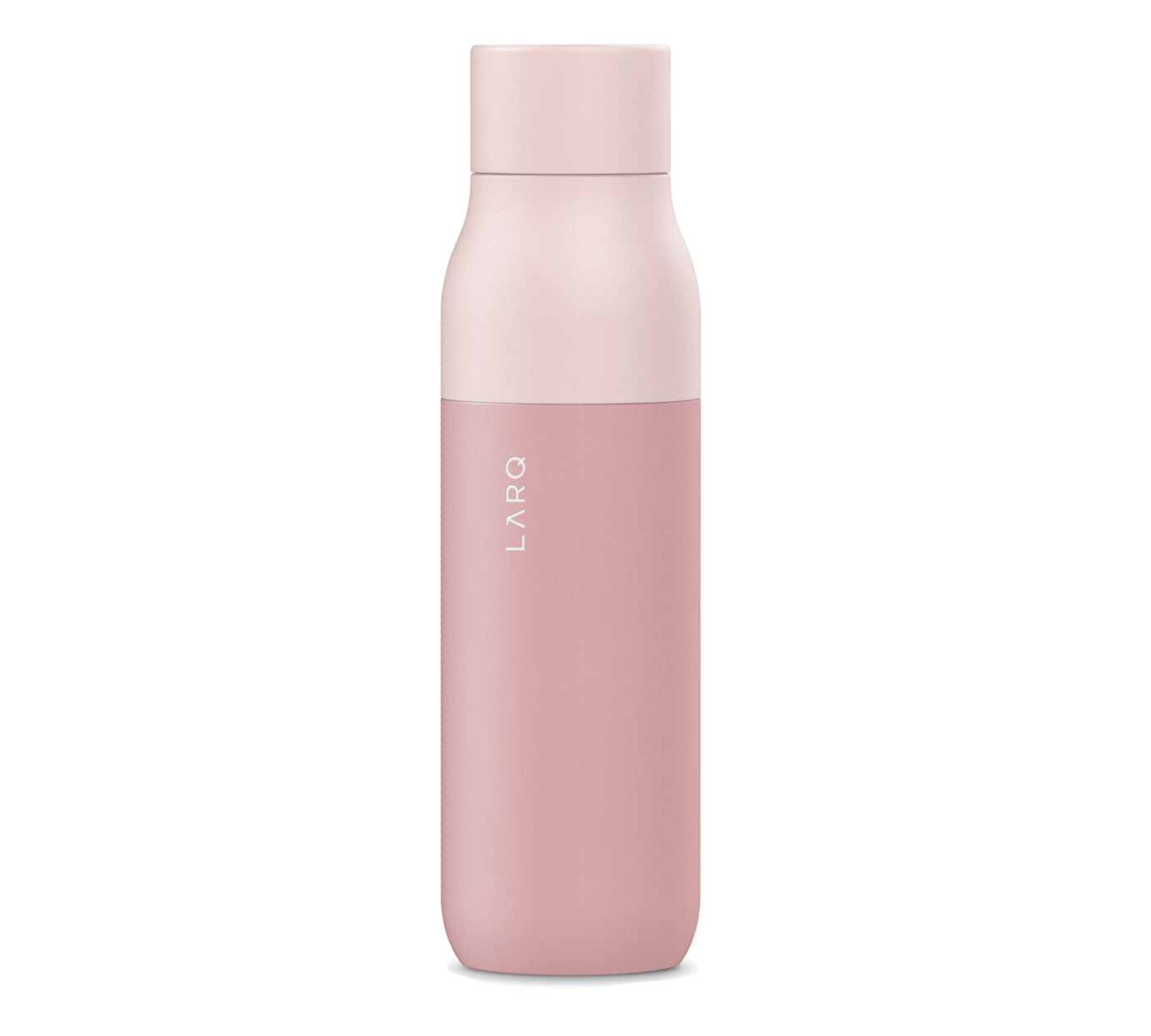 The Larq water bottle is one stylish way to address the environmental hazards of single-use plastic. The double-insulated drinking bottle even cleans itself by neutralizing bacteria using UV-C light, with no batteries required and no replacement filters required, either — even better for the planet.
Find it at Indigo, multiple Calgary locations, chaptersindigo.ca
Bike Bunk Bike Rack by Saris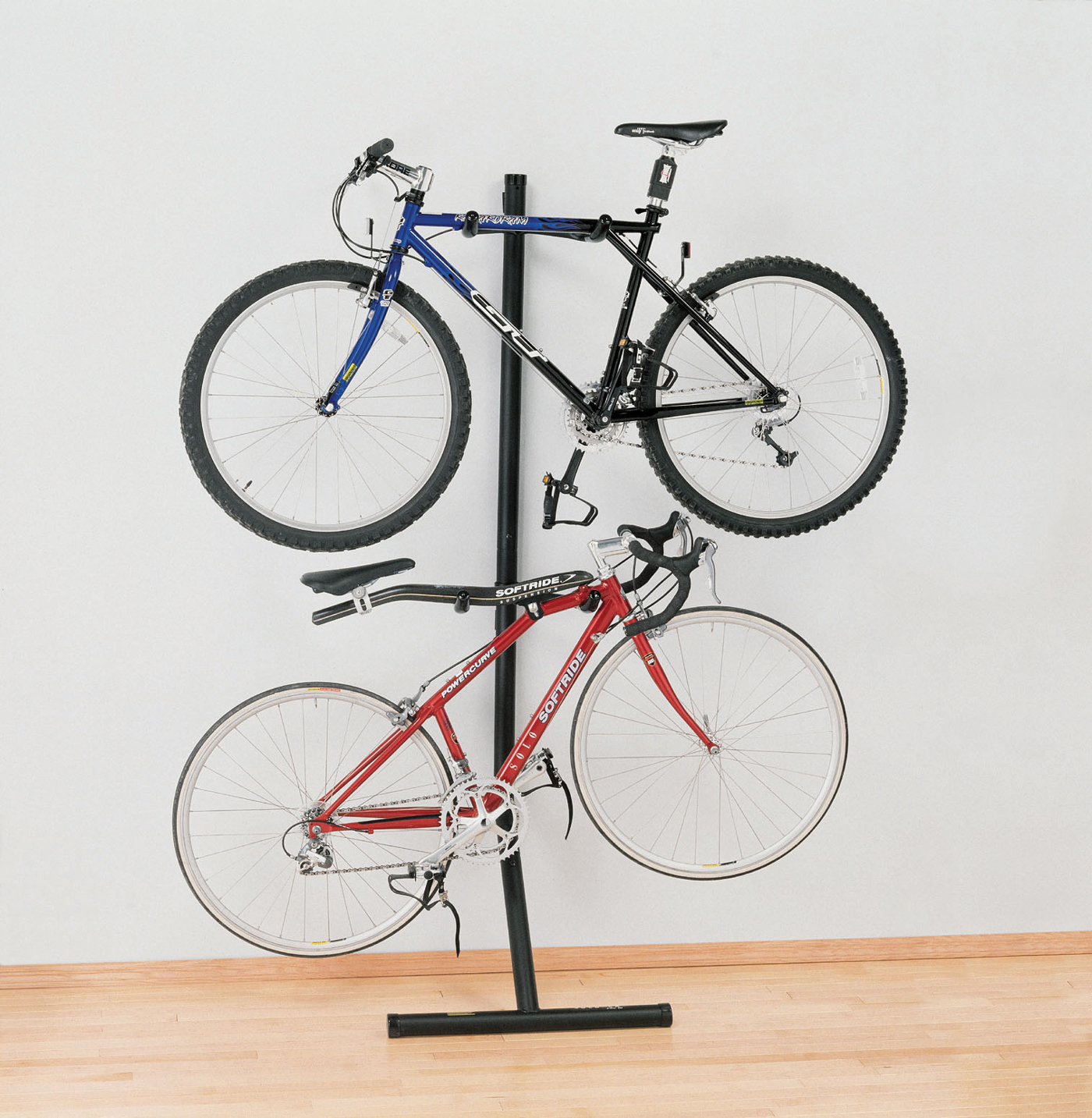 This simple, lightweight structure holds two bikes and requires no permanent mounting so you can move it around within your garage, or from room to room.
Special-order it through Calgary Cycle, 4623 Bow Trail S.W., 403-277-3430; 1101, 380 Canyon Meadows Dr. S.E., 403-201-4300; and Unit 14, 20 White Ave., Bragg Creek, 403-949-2054; calgarycycle.com
Home Fragrance by Lampe Berger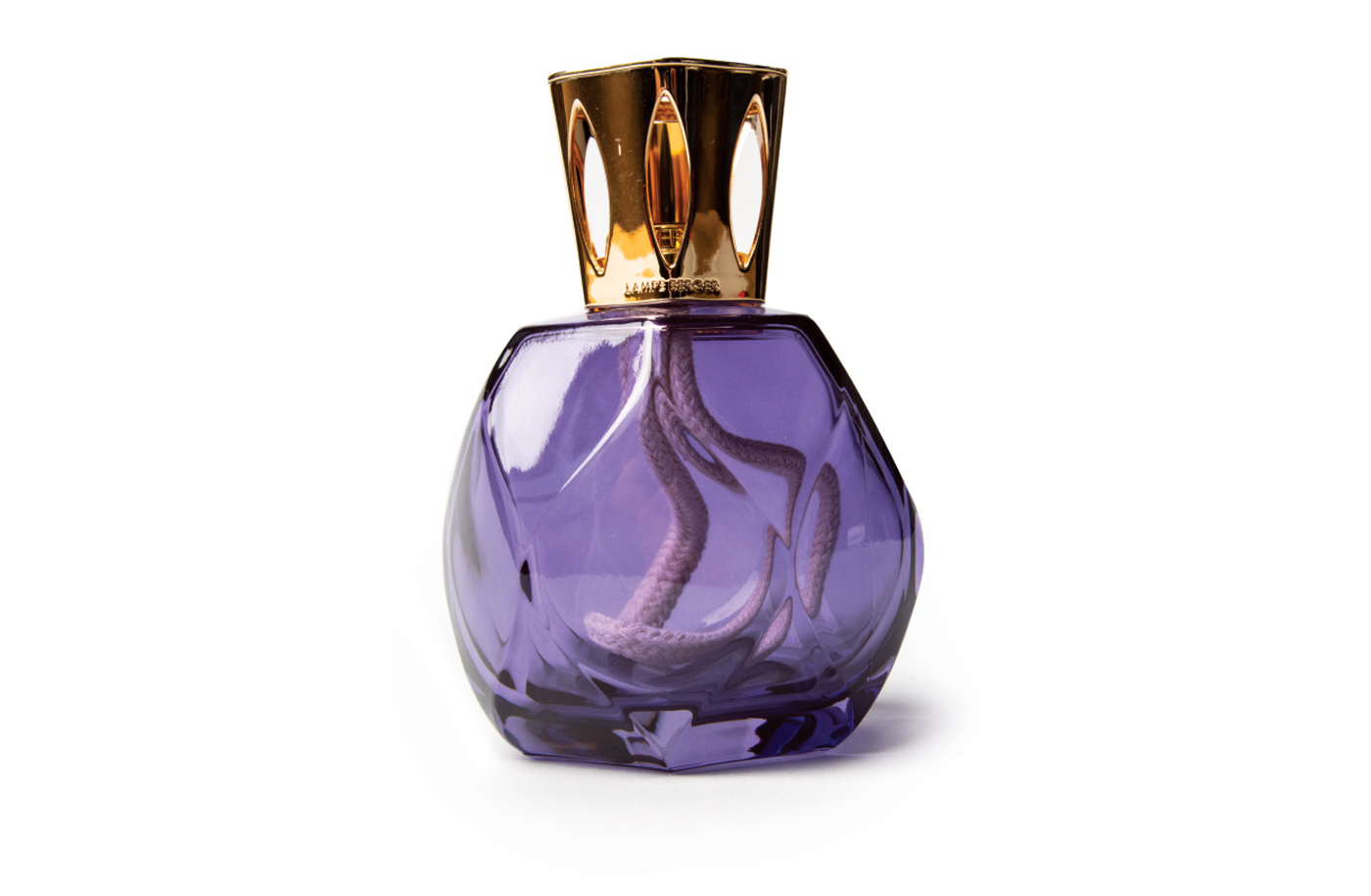 Small but mighty Lampe Berger products eliminate pet and litter odours as well as secondhand smoke and cooking odours. They can also be customized to provide insect repellent. Plus, the beautiful shapes double as decor.
Find it at Urban Dog Market, 3538 Garrison Gate S.W., 403-242-3641, urbandogmarket.com
Rite Wall Hook by Ligne Roset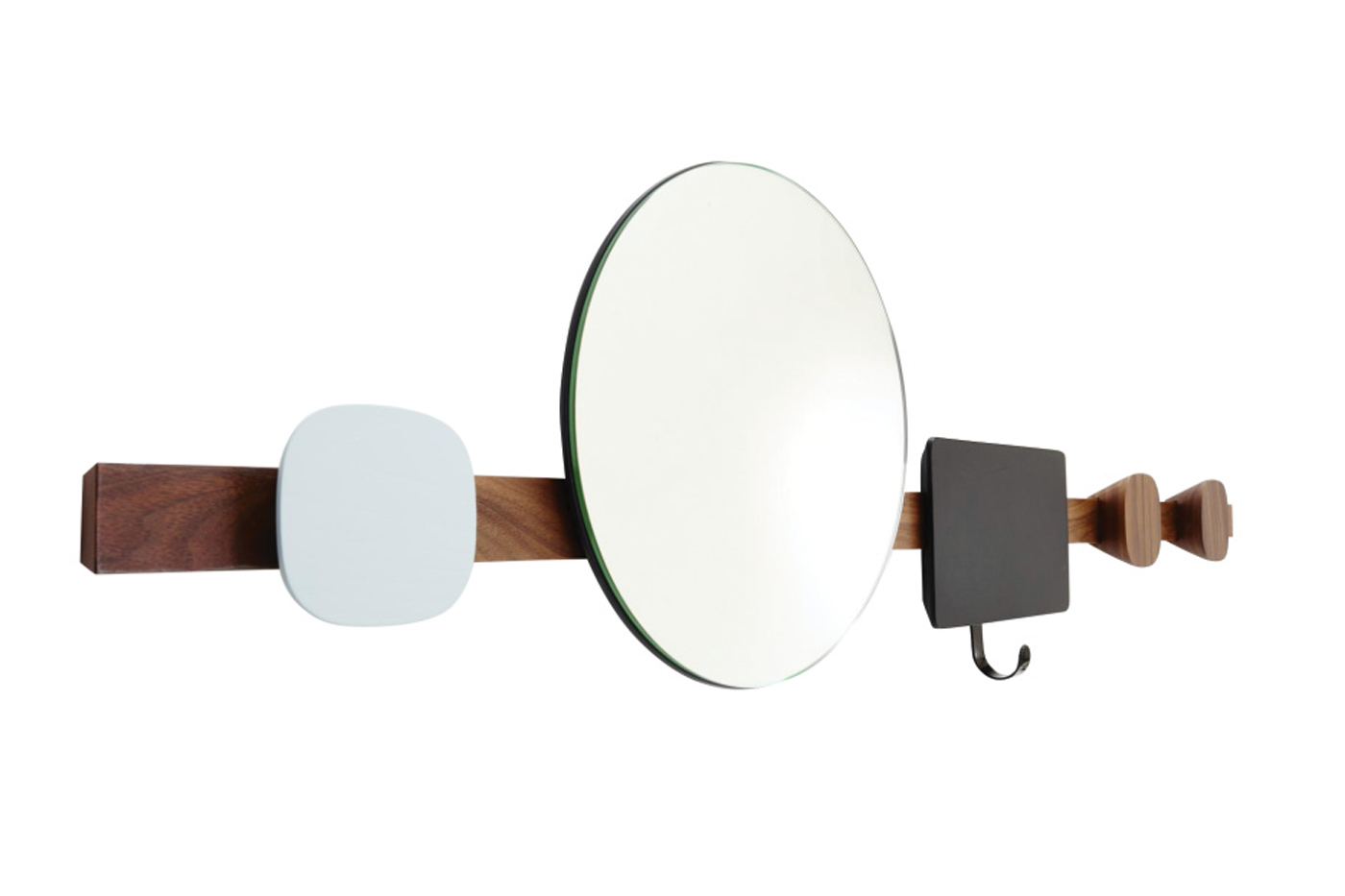 This pretty wall accent features two hooks for coats or bags, a mirror and a small shelf for your keys and will give your entrance way instant personality.
Find it at Dwell Modern, 701 11 Ave. S.W., 403-508-9980, dwellmodern.ca
Nubo Desk by Ligne Roset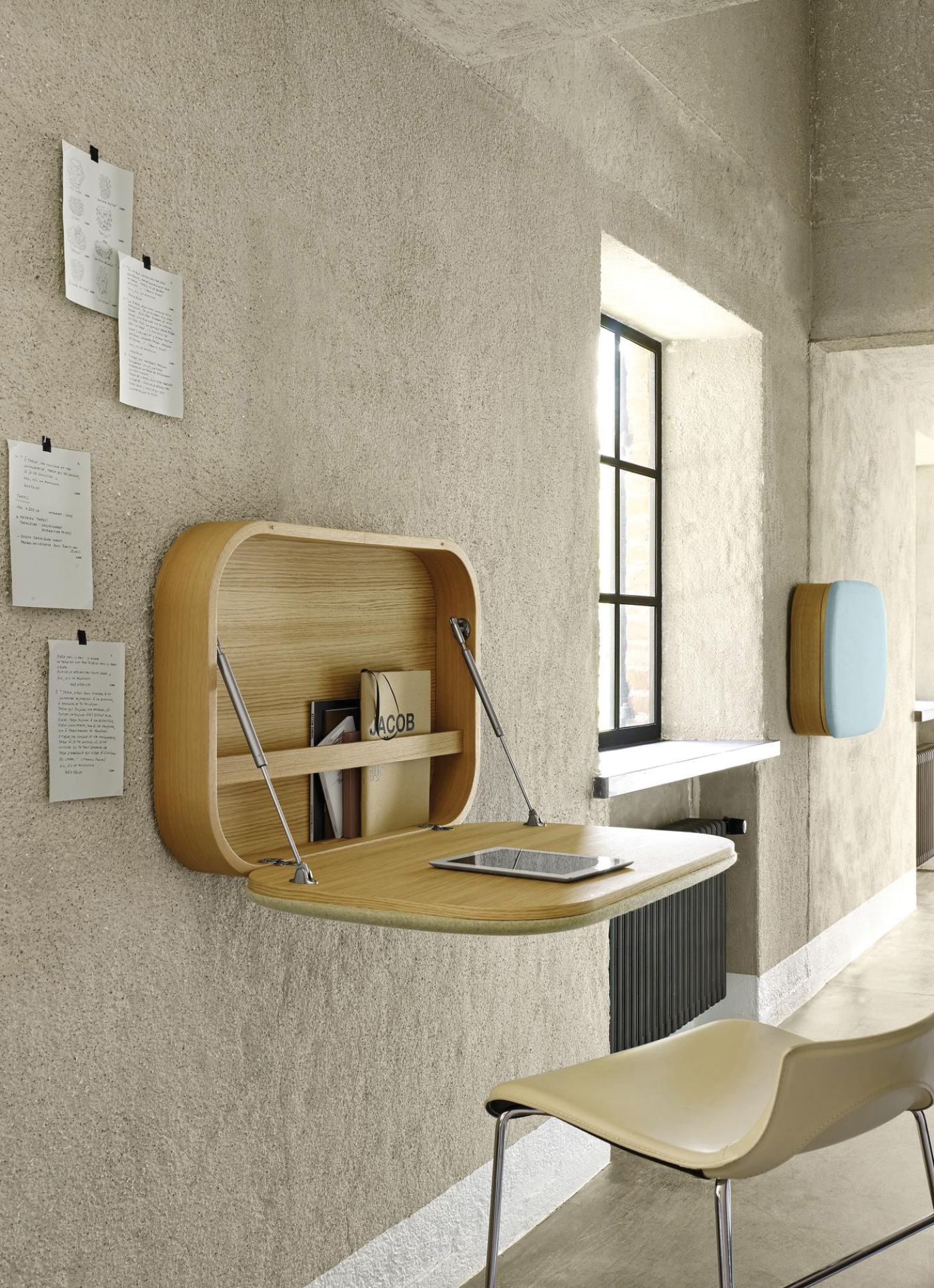 The compact Nubo wall-mounted desk does double duty as a work space and a storage space. The exterior padded wool fabric not only adds warmth to any room but also serves as a bulletin board.
Find it at Dwell Modern, 701 11 Ave. S.W., 403-508-9980, dwellmodern.ca
Everest Storage Bed by Bensen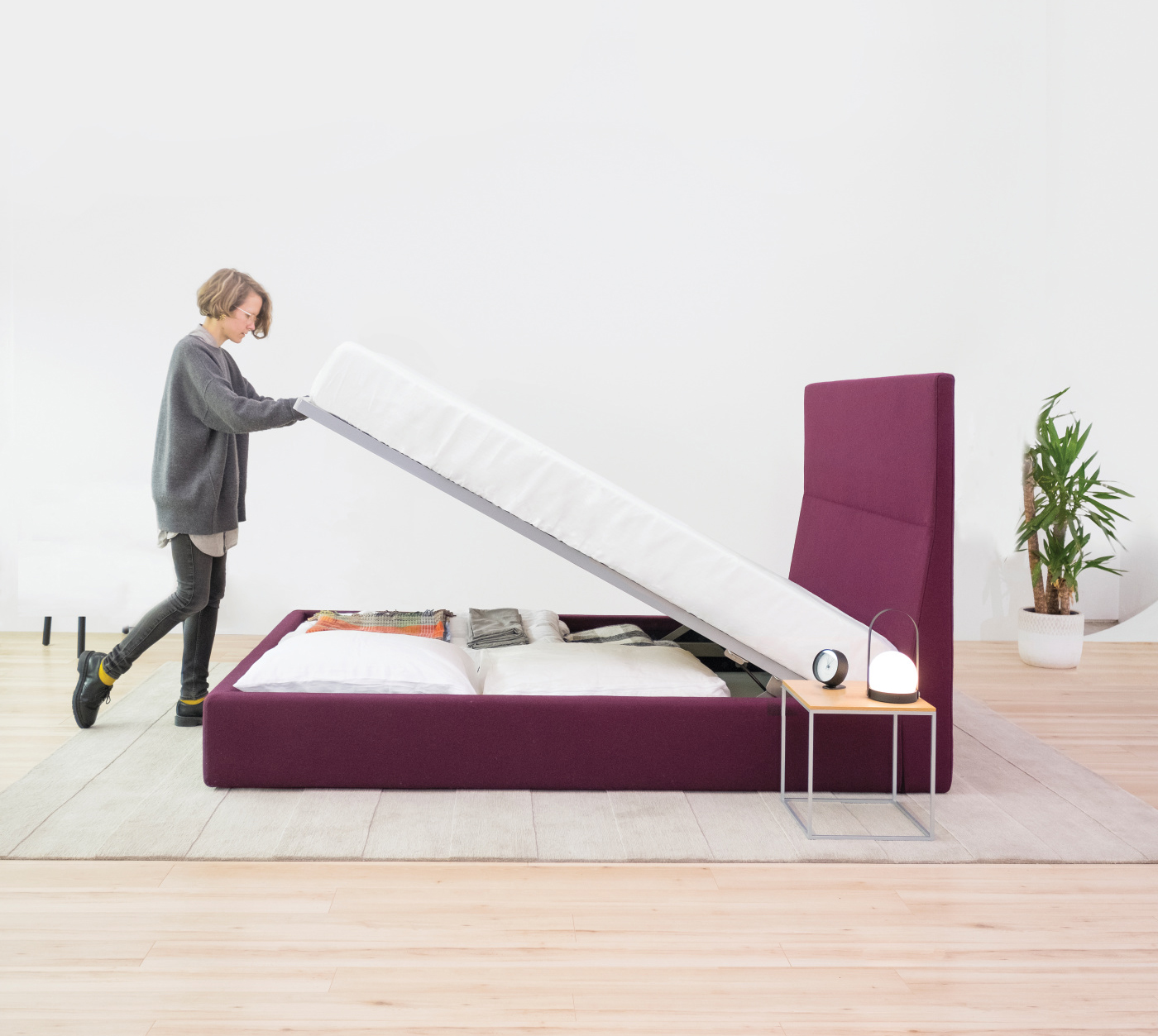 The Everest storage bed from Bensen, a furniture brand that's designed in Canada and made in Italy, features a discreet storage compartment directly underneath the mattress. Easy to lift, it's the perfect spot for extra linens, pillows and throws, making more space in your linen closet for storing other items.
Find it at Kit Interior Objects, 725 11 Ave. S.W., 403-508-2533, kitinteriorobjects.com
Bumper Small Ottoman and Tray by Blu Dot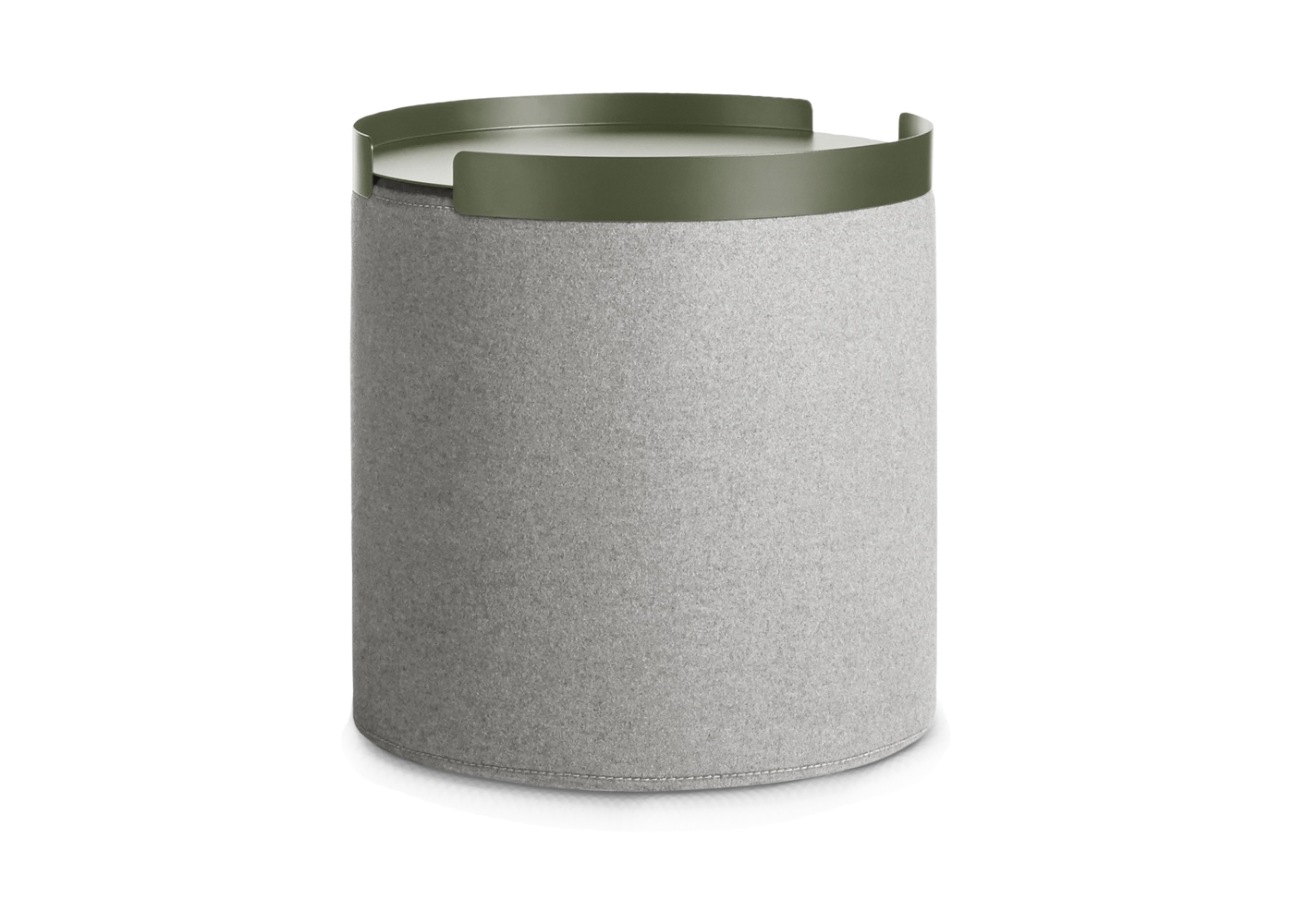 Utility and style aren't mutually exclusive. The Bumper small ottoman's bold design makes it so much more than a place to rest your feet or have a seat. Combine it with the detachable tray and it becomes a side table.
Find it at Kit Interior Objects, 725 11 Ave. S.W., 403-508-2533, kitinteriorobjects.com
French Door Bottom-mount Refrigerator by Bosch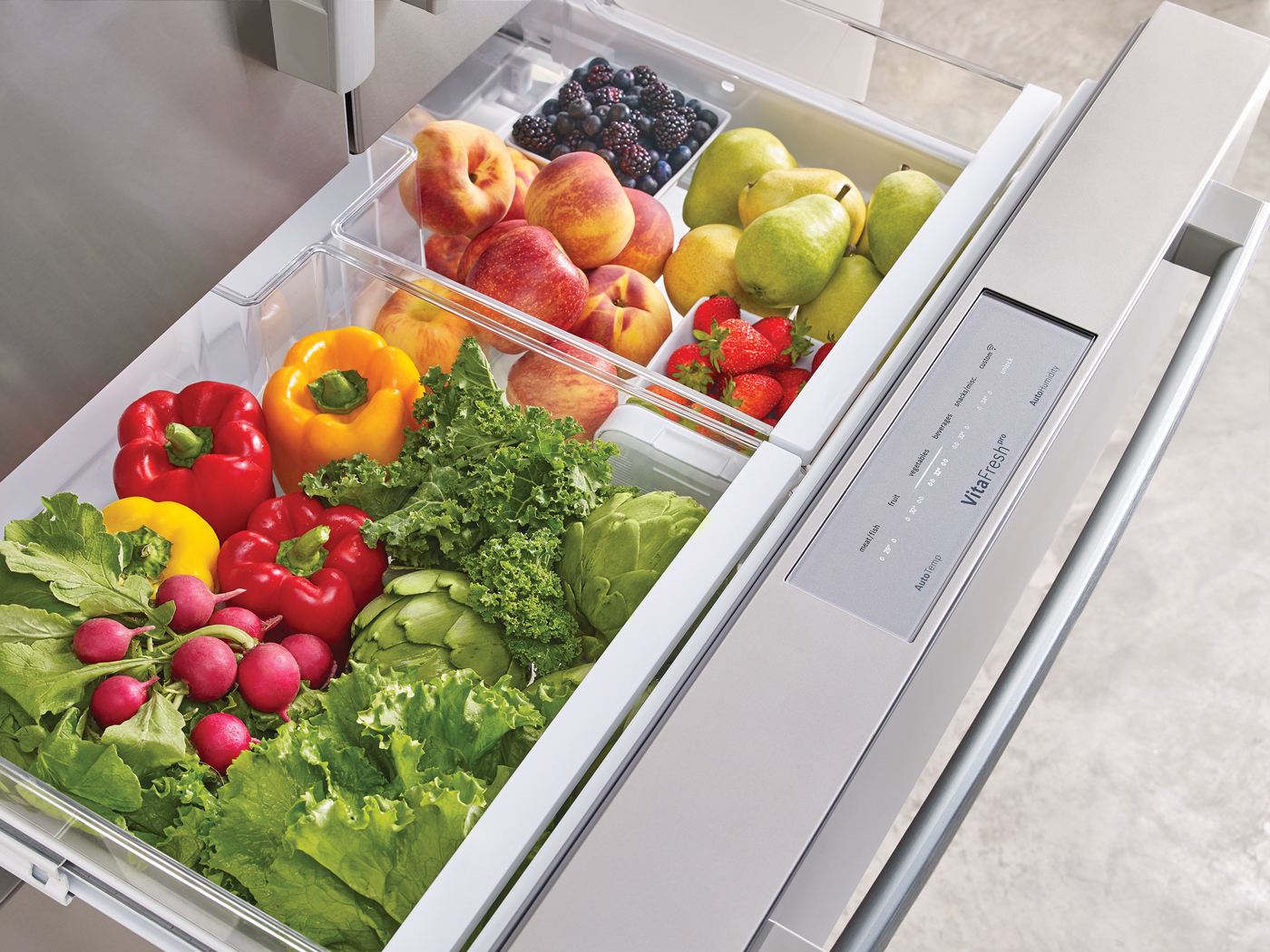 Farmers' market fans rejoice! The ultimate in food preservation, Bosch's latest refrigerator keeps your produce crisp for up to three times longer by slowing down the ripening process — less waste, less production of greenhouse gases and less of an environmental impact. Plus, unused space in the upper cavity can be adapted with an adjustable "flex bar."
Find it at Coast Appliances, 10, 2151 32 St. N.E., 403-717-0548; and 6128 Centre St. S.E., 403-243-8780; coastappliances.com
Styler Steam Clothing-Care System by LG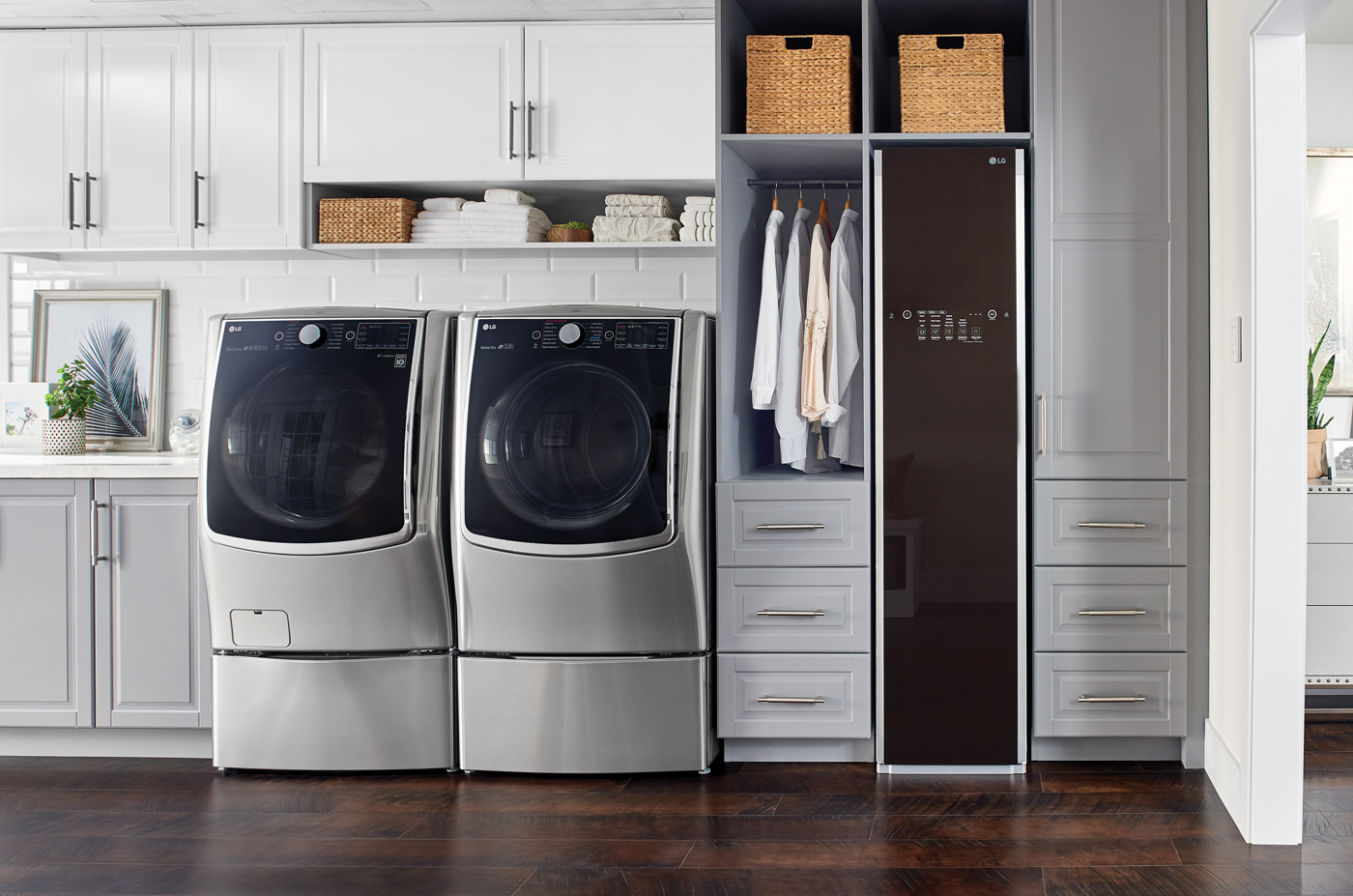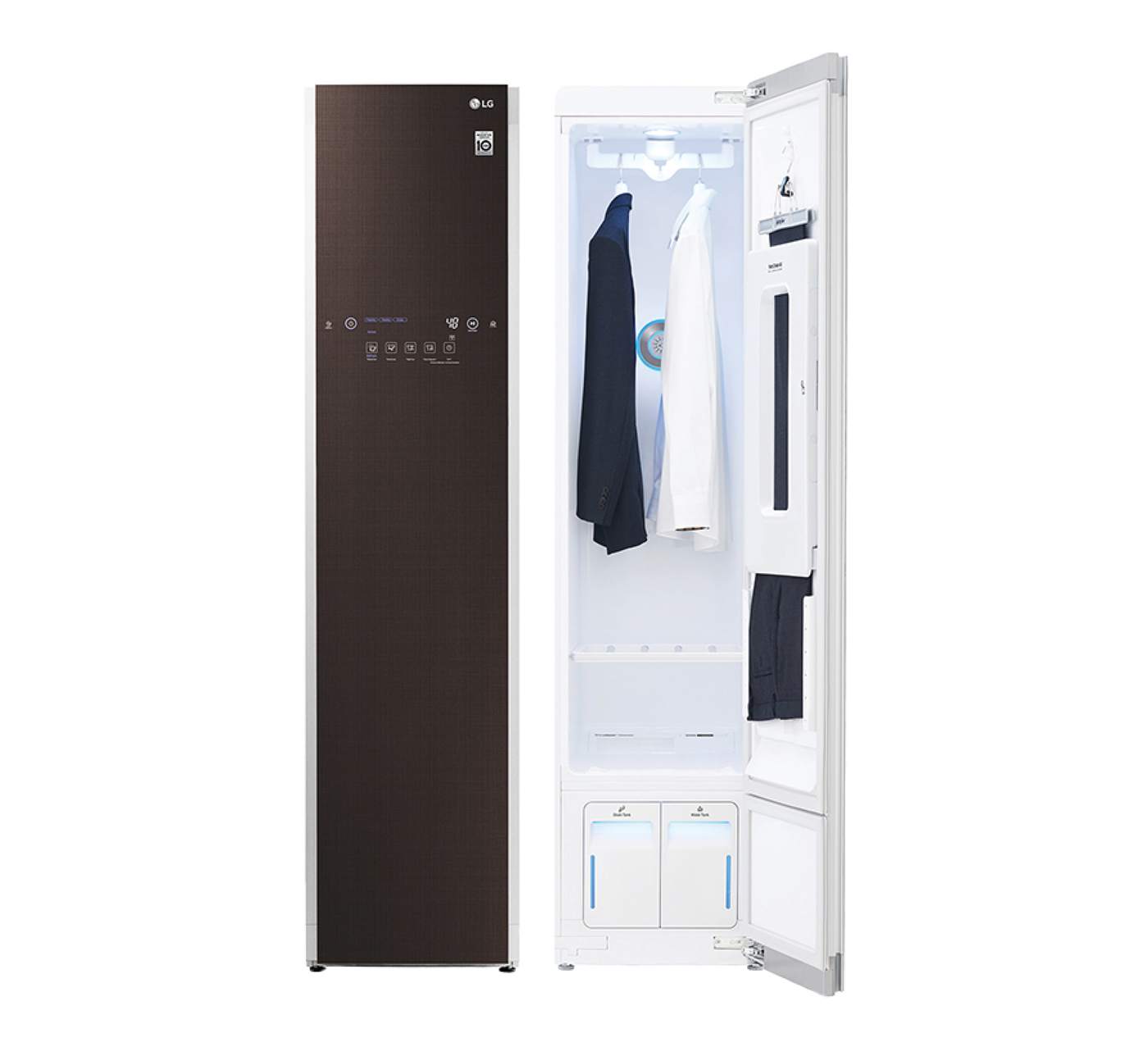 Never mind cluttering up the bathroom with wet delicates hanging to dry or spending hours pressing shirts. The LG Styler refreshes and sanitizes clothes in under 20 minutes and uses less water and detergent than traditional washing.
Find it at Costco, multiple Calgary locations, costco.ca
Avance Air Fryer by Philips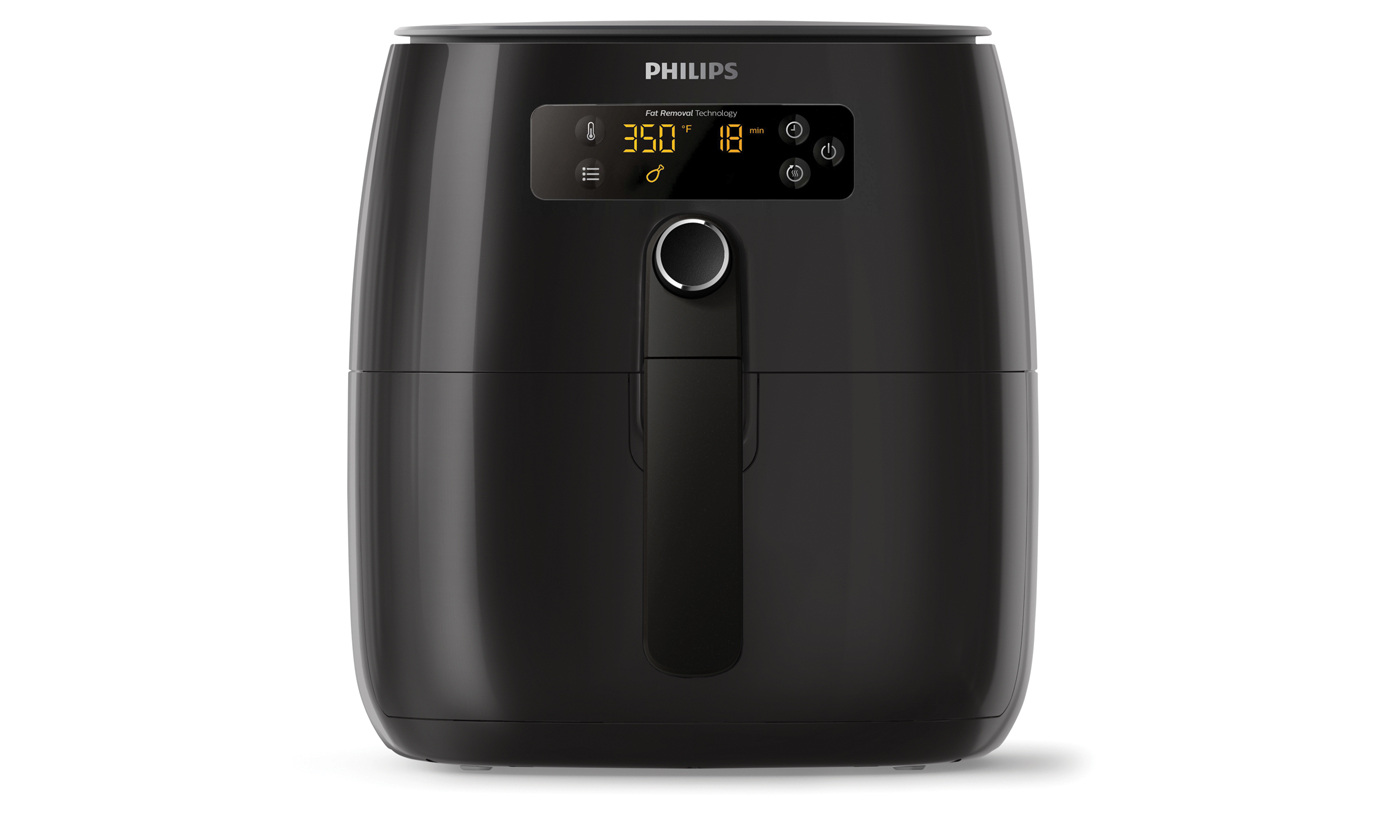 Philips Avance air fryers allow you to do more things with fewer appliances. Not only do they fry food quickly using the smallest amount of oil, but they can also toast, roast, bake and grill.
Find it at Williams Sonoma, CF Chinook Centre, 403-410-9191, williams-sonoma.ca
3200 LatteGo by Philips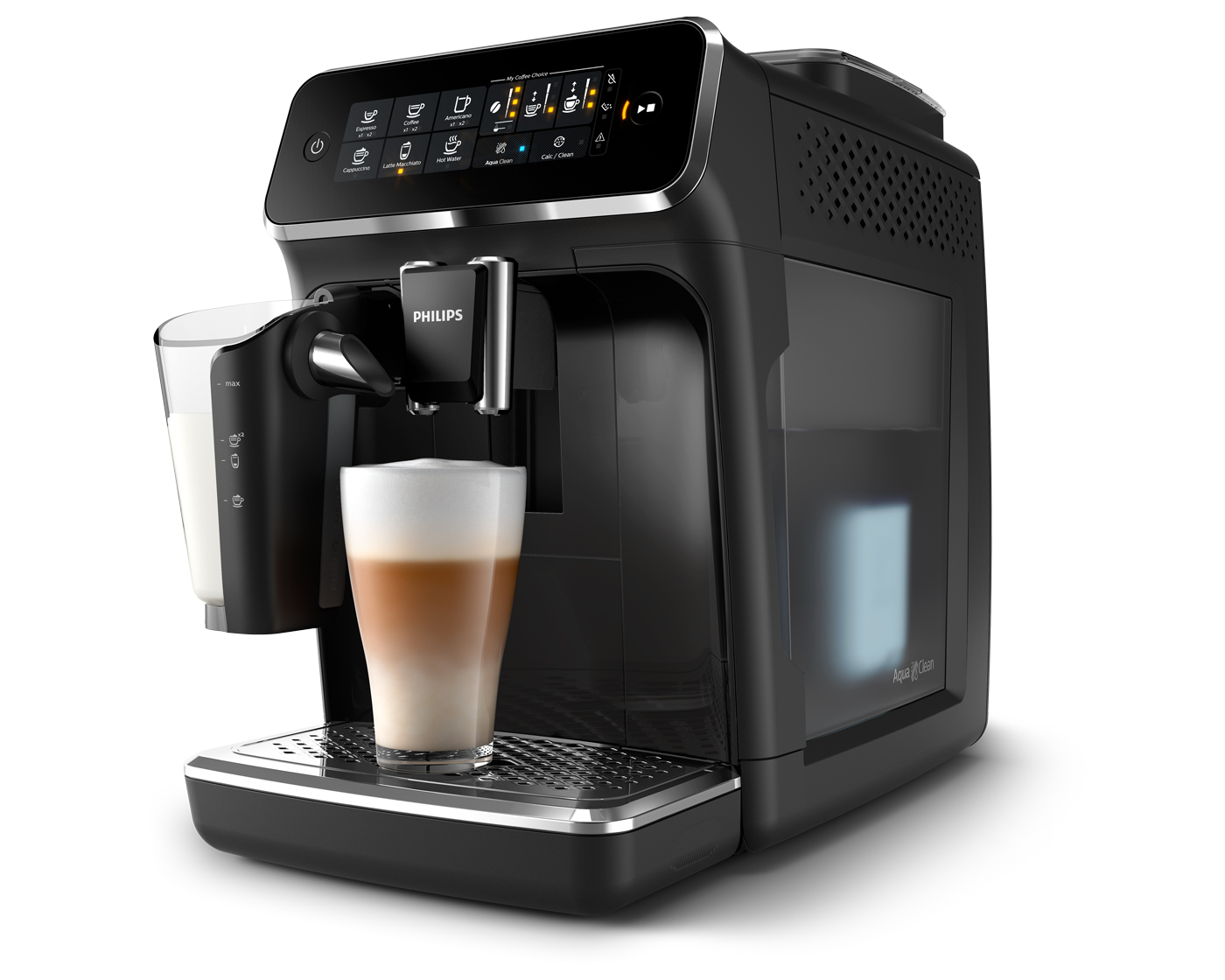 Do away with pods and capsules with this professional-grade coffee maker. Featuring a built-in grinder and 12 settings, coffee choices include espresso, Americano, latte, cappuccino and basic black. It's dishwasher safe and there's no need to descale until you hit 5,000 cups.
Find it at Williams Sonoma, CF Chinook Centre, 403-410-9191, williams-sonoma.ca
Thermador Connected Experience by Home Connect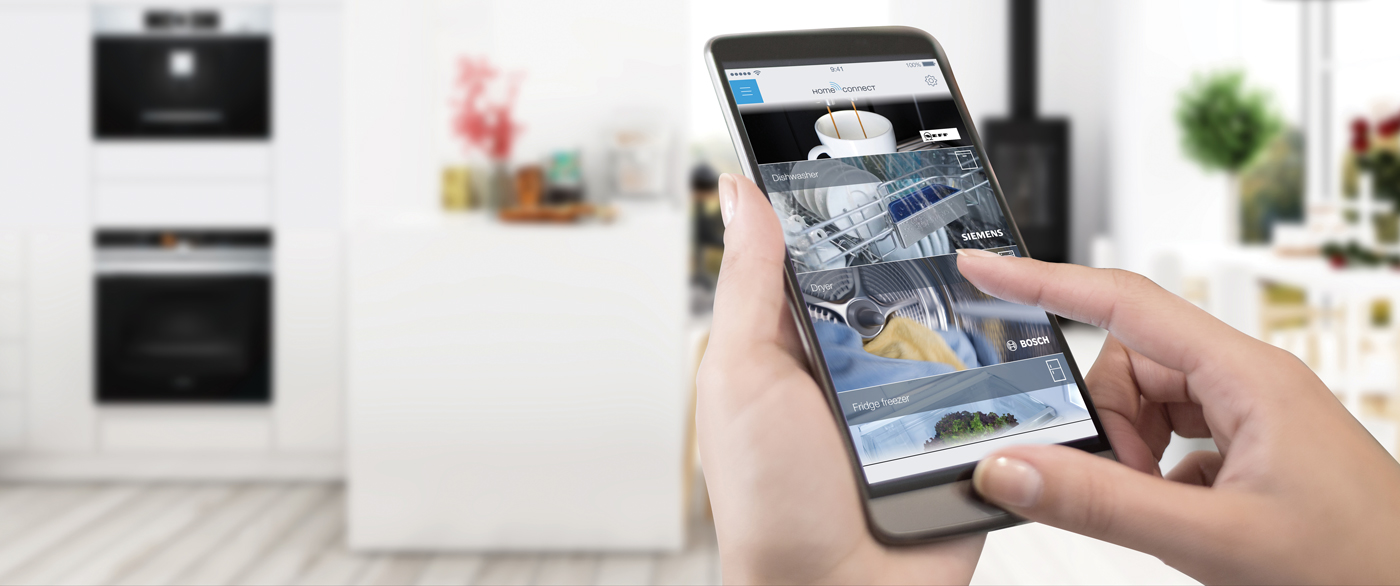 Think you might have left the oven on? Connected Experience allows you to link smart cooking appliances from the Thermador family of brands to an app on your phone. Tap the app and Home Connect will alert you to turn appliances off no matter where you might be in the world.
Find it at Trail Appliances, three Calgary locations, trailappliances.com