Love it or hate it, working from home has become the new normal for many of us — including the staff of Avenue. Part of the difference between feeling like you live at work and appreciating the conveniences home offices provide lies in design. Some folks need a sanctuary that feels private and distinct from the home environment. Others want multipurpose rooms that seamlessly connect to other spaces that can be used for other needs. We tracked down some local designers (plus an architecture firm and a custom home builder) to show you a range of home offices in Calgary.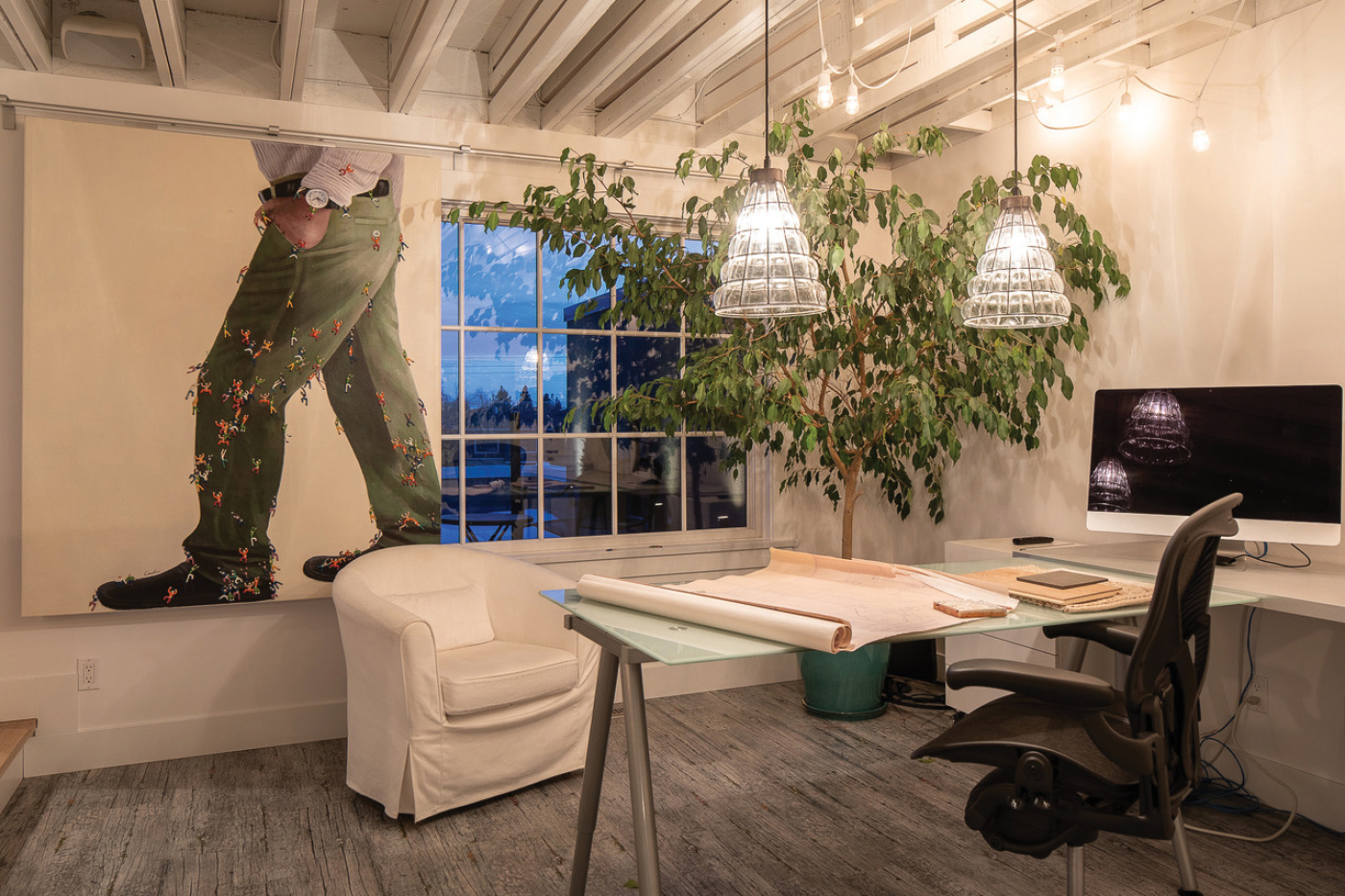 Leslie Mannix designed this part-time office for her husband with an eye for tidiness, efficiency and integration into the home. The small room opens up into the living space and feels like a natural extension of its surroundings. For convenience and integration with the rest of the home, functional elements like printers, filing cabinets and storage space are close at hand but hidden from view.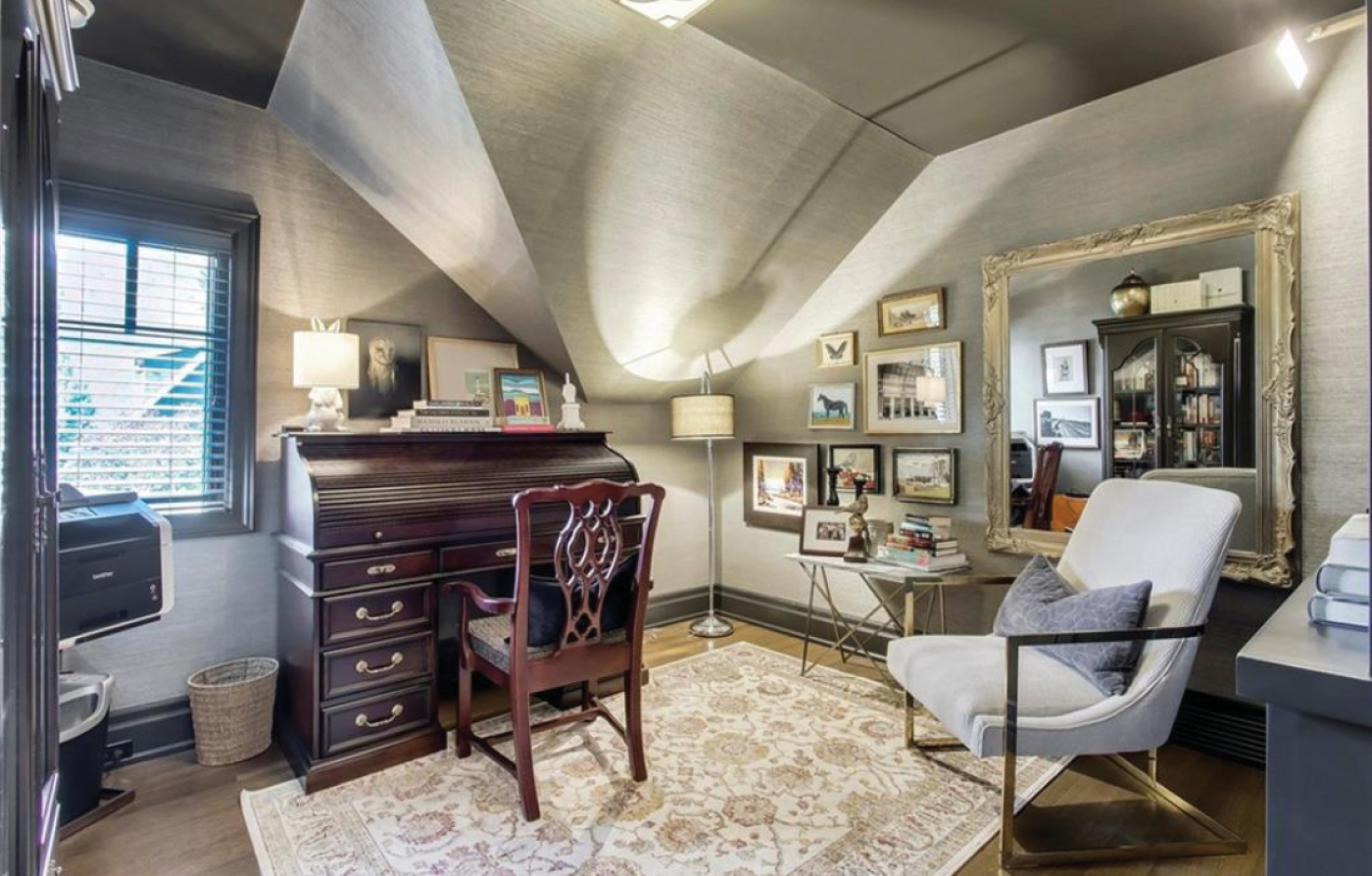 Rod Leonard of Leonard Development Group and Kale Bandura of Charles Real Estate mixed old and new for this moody office in their previous home. By selecting furniture from different eras and setting brightly coloured art against an overall dark colour scheme, they created a space with enough light for reading but not so much that it spoils the drama of the space.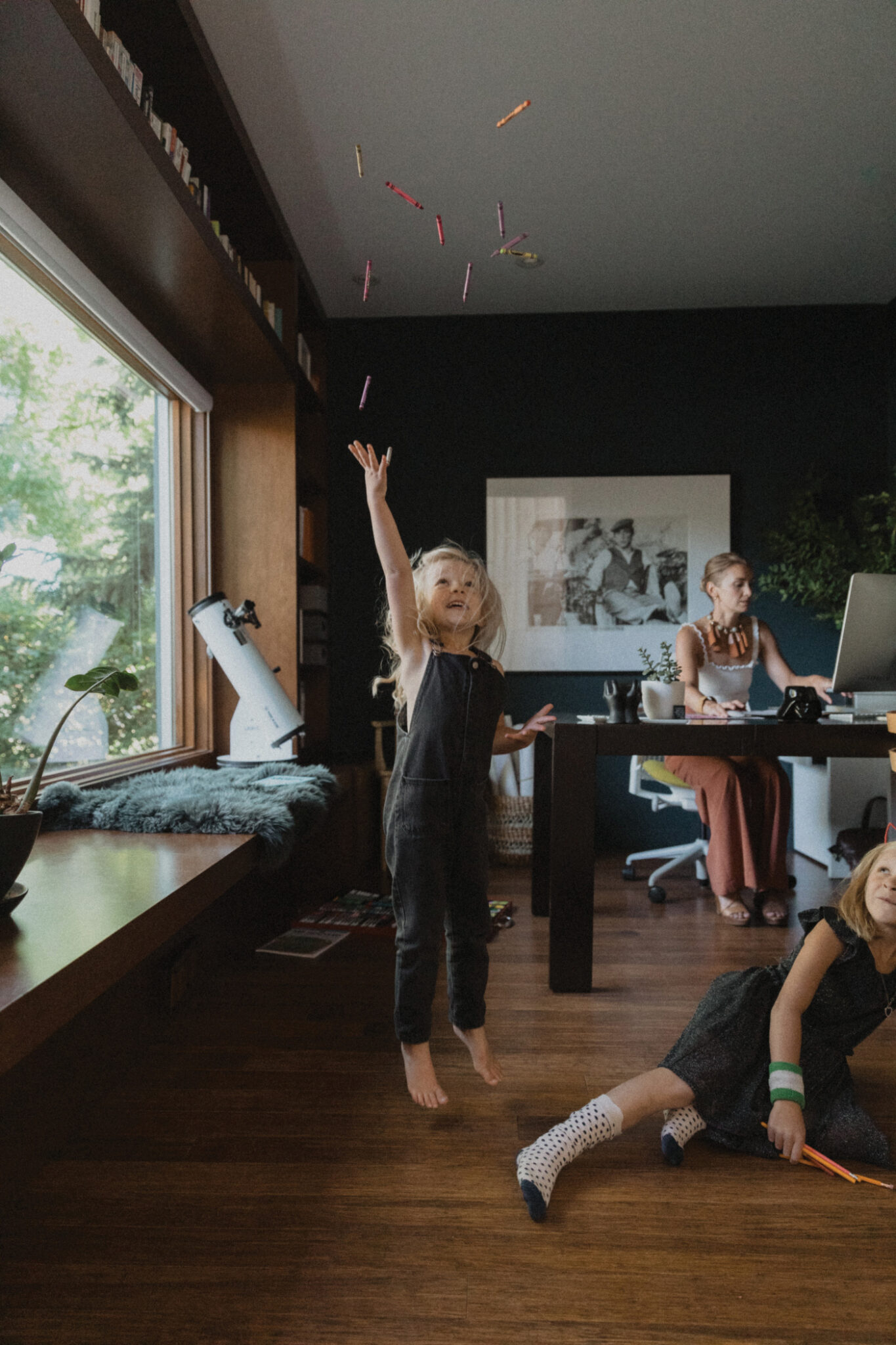 Elena Del Bucchia's home office was designed with her kids in mind. She incorporated spaces for her two daughters to craft and play so she can keep them close and occupied while she works on client projects. The space's two-tone hardwood and dark-blue walls maintain a mature tone, while a library, telescope and generous window offer entertainment for the children.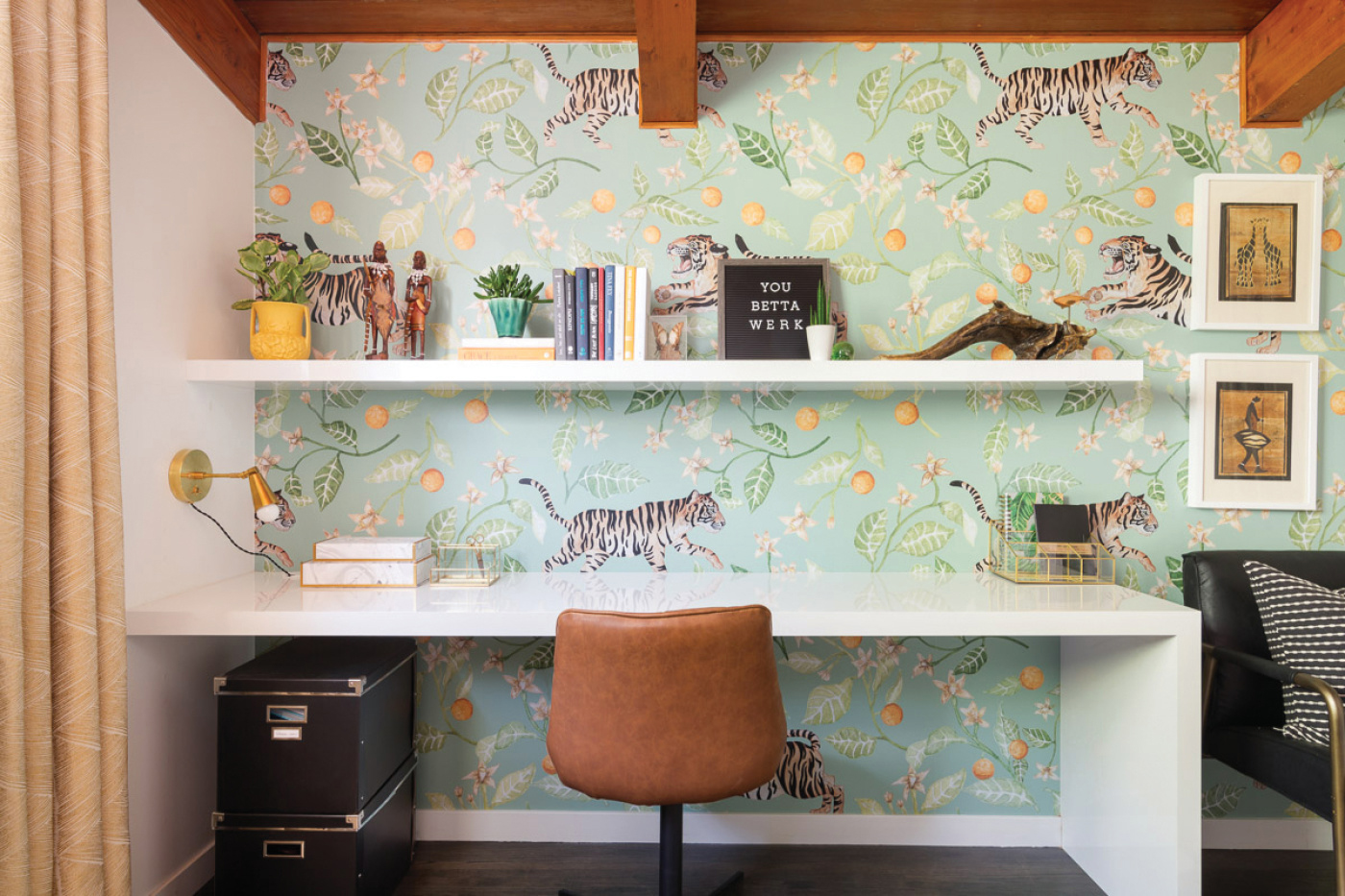 Alykhan Velji designed this office in the spare room of his home for his husband, Jason Krell. Velji says it was important that the space be multifunctional and not take itself too seriously. Hence the playful wallpaper, signage and sofa (out of frame) where Krell takes breaks and guests sometimes spend the night.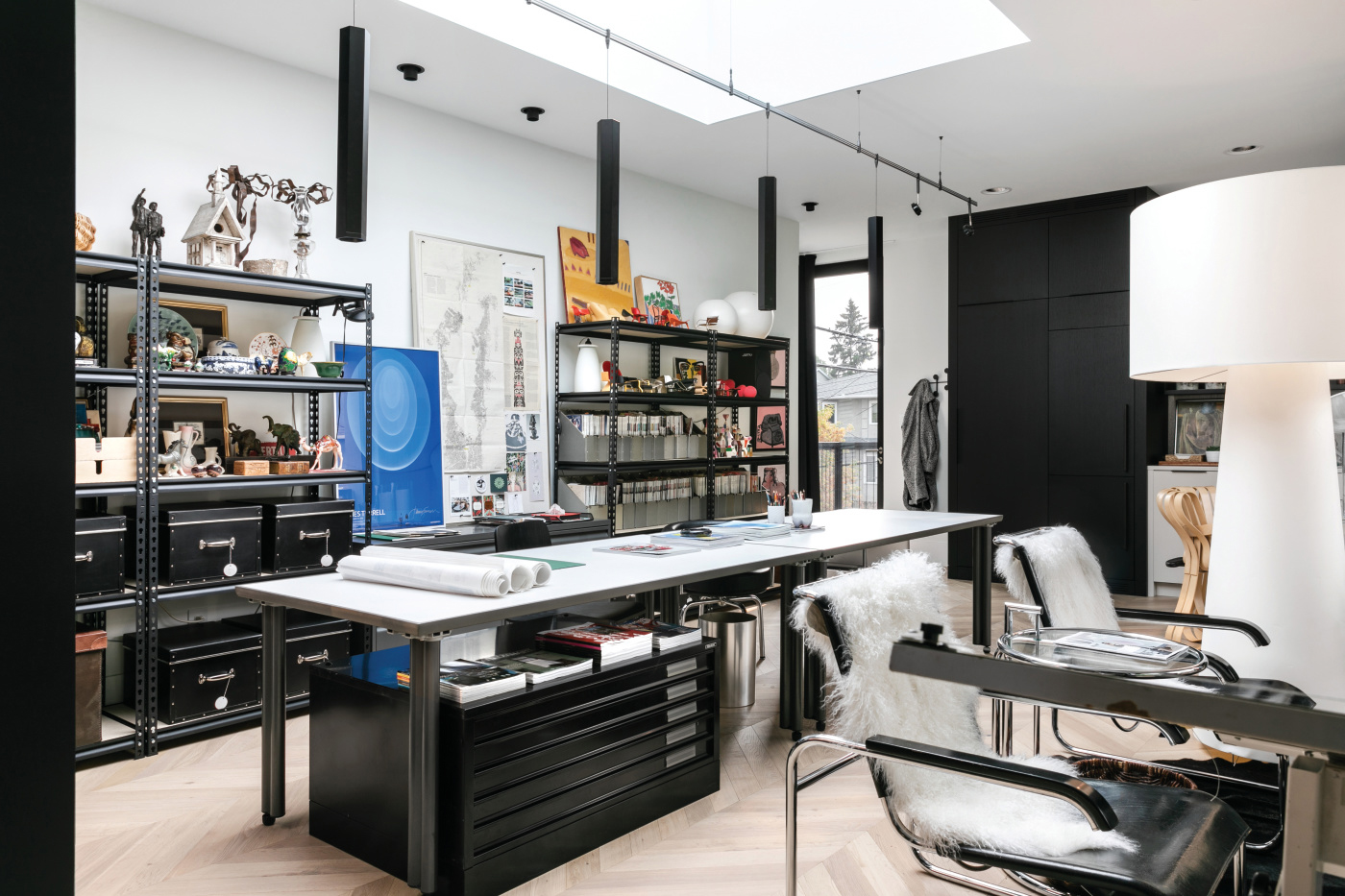 This apartment-style loft was added to the client's garage to serve as a private artist retreat. Built by Rawlyk Developments and designed by Fort Architecture, its 16-foot skylight and sharp contrast between black and white gives the space a sense of purpose and professionalism. The suite even includes a kitchen, bedroom and bathroom.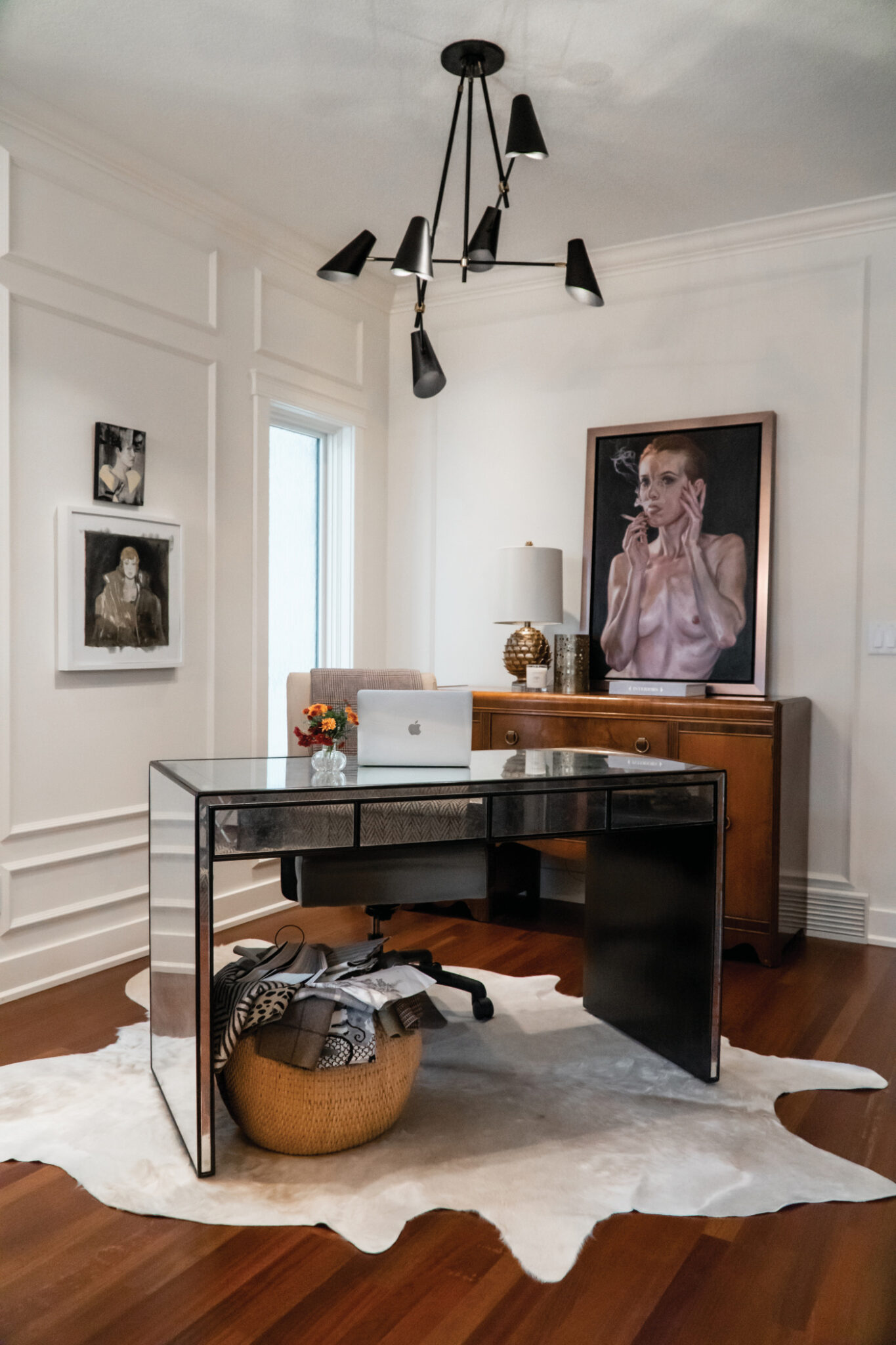 Designer Karen Fron's family home has two other dining areas, so converting this brightly lit formal dining space into an office was a natural fit. Now she can work while feeling connected to family. Drawing inspiration from strong women, Fron installed the buffet inherited from her grandmother and hung paintings by Alberta artists Daniel Audet (right) and Karen Klassen.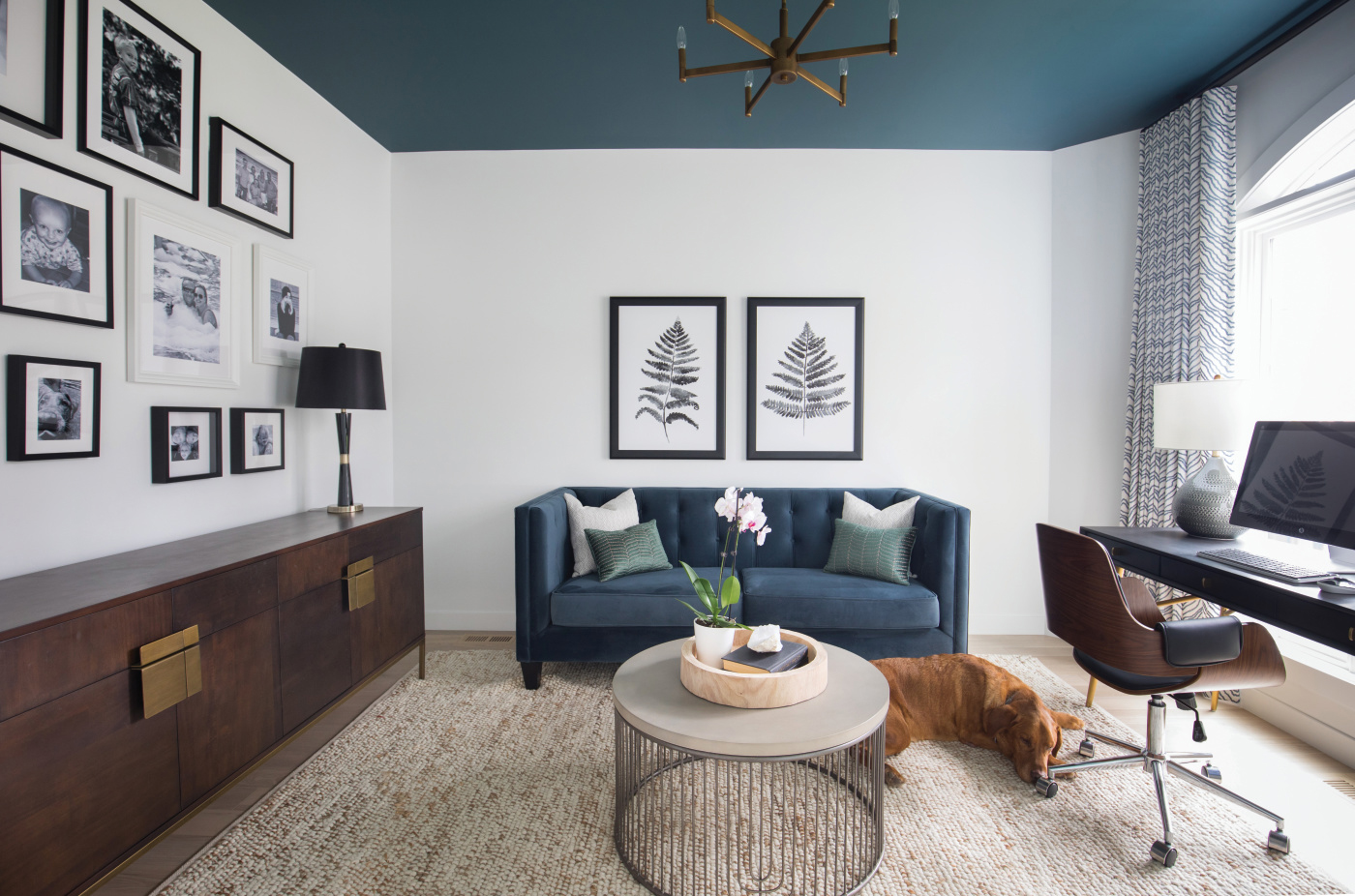 This home office was once a largely unused sitting room that opened directly into the front entry and dining room. Stephanie Charest Interior Design helped the homeowner totally reimagine it with French doors that offer privacy for working hours and a fresh coat of blue paint on the ceiling that adds a burst of liveliness.