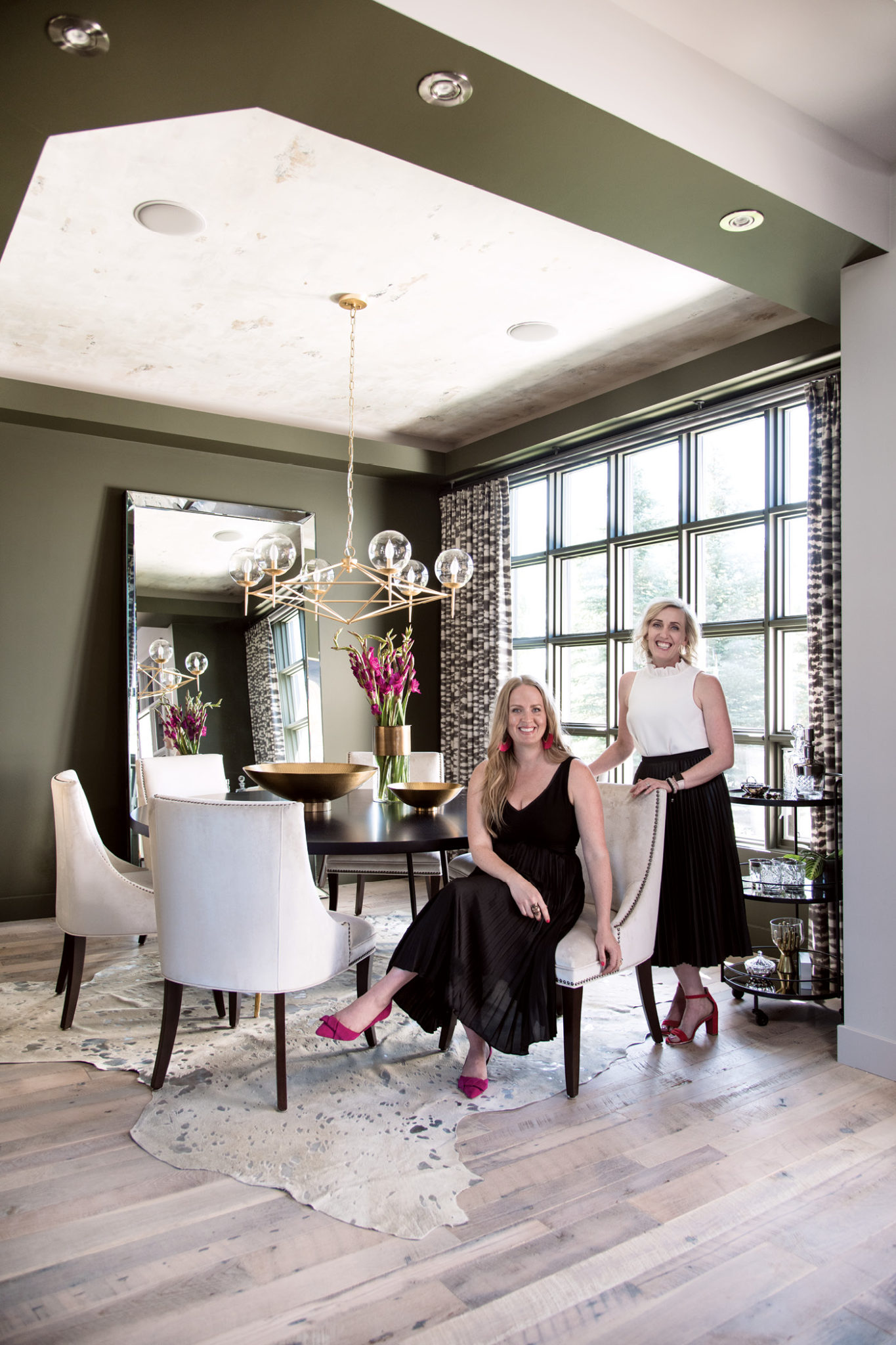 When designer Stephanie Charest first met her client Candice Baxter at the front door of her Bearspaw home, Charest immediately took note of the contrast between Baxter's fluorescent-orange running jacket and the dark tones of the interior.
"[The house] was very cold — lots of hard finishes that did not suit her personality," recalls Charest. "Everything was hard and austere, and just not warm and inviting."
Despite living in the 2,500-square-foot home for more than a decade, Baxter says it never truly felt comfortable. The location, however, was perfect. The home is situated along a fairway of the Lynx Ridge Golf Club near the Calgary city limits and Baxter believed it would be next to impossible to replicate the serene environment and picturesque views elsewhere.
The conflict between a need for change and a love for where they were located prompted Baxter to call Charest, owner and principal designer of Stephanie Charest Interior Design. Over the following three years, Charest transformed the house bit by bit into a space that truly suited Baxter and her husband.
Though she is certainly drawn to bright colours when it comes to workout clothing, Baxter's decor tastes lean more toward neutral tones. Her home was previously dominated by dark greys and metals such as chrome and stainless steel. Charest worked slowly with Baxter to introduce new elements that would maintain the cooler modern aesthetic while creating a sense of warmth in the interior. "I tend to be sort of linear — kind of black-and-white in thinking," says Baxter. "Stephanie's good at pushing my boundaries a little bit."
Working mostly in light greys and muted greens, Charest used textured elements and brighter metallic accents to bring warmth into the home. To the right of the main entrance is the dining room, which Charest designed along with collaborator Kristin Peila, creative director of KP Design Co. Under the round dining table, the duo laid a cowhide on the reclaimed hardwood floor. The table's deep-brown finish complements the dark-painted frames of the windows, which allow light to stream in and reflect off metallic elements, such as the decorative brass bowls and gold-framed chandelier.
The off-white ceiling accented with gold and silver, created by Interiors to Inspire, was a "game-changer," Peila says. "It was a big inspiration for the rest of the home," she says. "It tied cool and warm together."
In the kitchen, the design team painted the previously dark cabinets a soft grey, significantly brightening that space. They replaced the old stainless-steel hardward with warmer brass accents and added white quartz countertops that catch the light from the kitchen windows.
The living room was another balancing act, with cascading drapes providing soft contrast to the rugged texture of the fireplace.
Faced with the challenge of working in a lived-in environment, Charest and Peila both say they felt pressure to preserve the home's authentic feeling. But Baxter says the designers elevated the home's sense of comfort.
"It gives you that modern feeling but still gives you warmth," says Baxter. "It actually enhanced the feeling of home."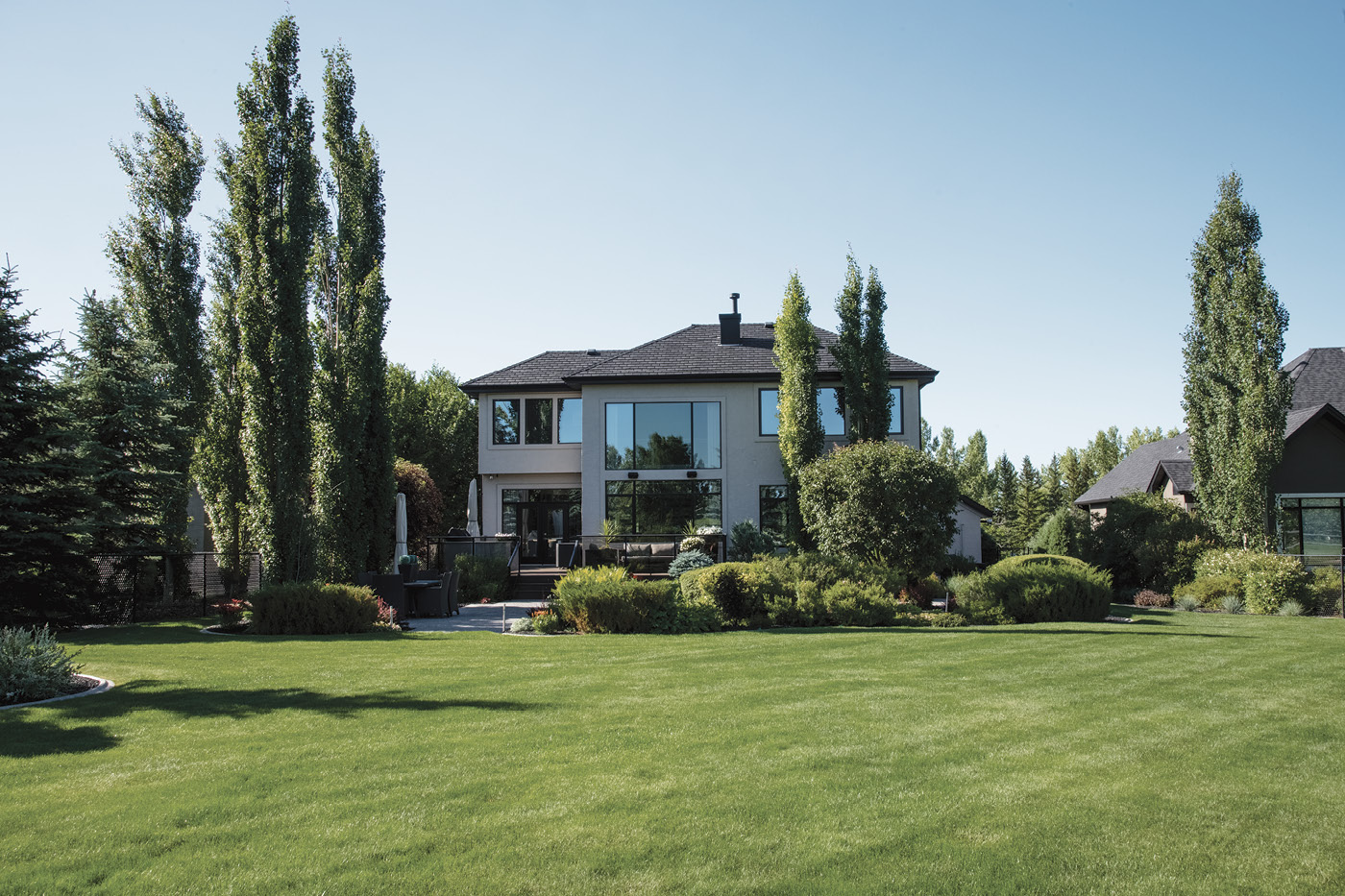 Five tips for brightening and warming up a home
Not every home has ideal natural light. Designer Stephanie Charest shares her tips on brightening and warming interiors with limited sunlight.
Go beyond the glow. It may seem like a no-brainer, but bringing in a new light fixture can be essential to brightening a room. "Lighting is a game-changer," says Charest. "It can completely transform a home and change the whole atmosphere of a room." But don't just think in terms of brightness. Replacing a dated and heavy fixture with something more streamlined and modern can be just as important as the light itself.
Don't fear light fabrics. Sticking with the black leather and red woods popular in decades past can be detrimental to the feel of a living room. Light upholstery and natural woods are your friends when brightening up a space. With today's stain- and soil-resistant treatments, light fabrics shouldn't be something to shy away from, even if you have pets or children.
Small touches make a big difference. "I often hear new clients say their houses just don't feel finished, and most often it is the finishing touches they've cut corners on," says Charest. In the case of Baxter's home, brass decor elements and area rugs, such as the cowhide in the dining room, add another layer of warmth.
Take the plunge with a fresh coat of paint. New paint is a quick way to change the feeling in a space. Try lighter shades to brighten a formerly dark room. In Baxter's home, a fresh, light-grey spray treatment on the kitchen cabinets immediately added brightness.
Work with drapes to add warmth. Drapery can make a world of difference, adding softness as well as softening sounds and acting as a finishing touch to make a space feel warmer. "People are always amazed at the impact good quality draperies make in a home," says Charest. "They add the warmth people are often looking for but don't think they need."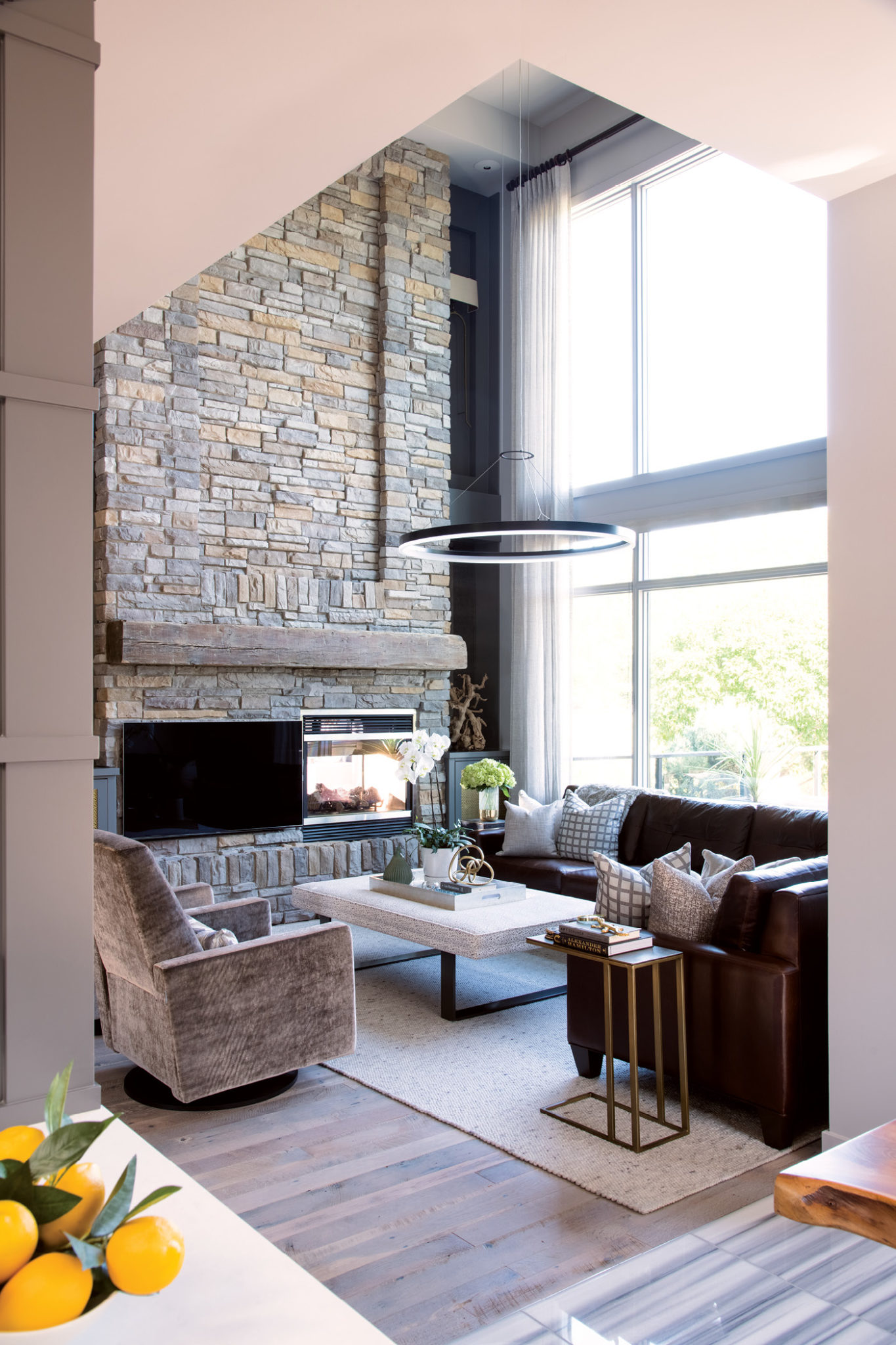 Using a blend of cool and warm elements, the living room maintains a modern aesthetic while still being a cozy space to relax at the end of the day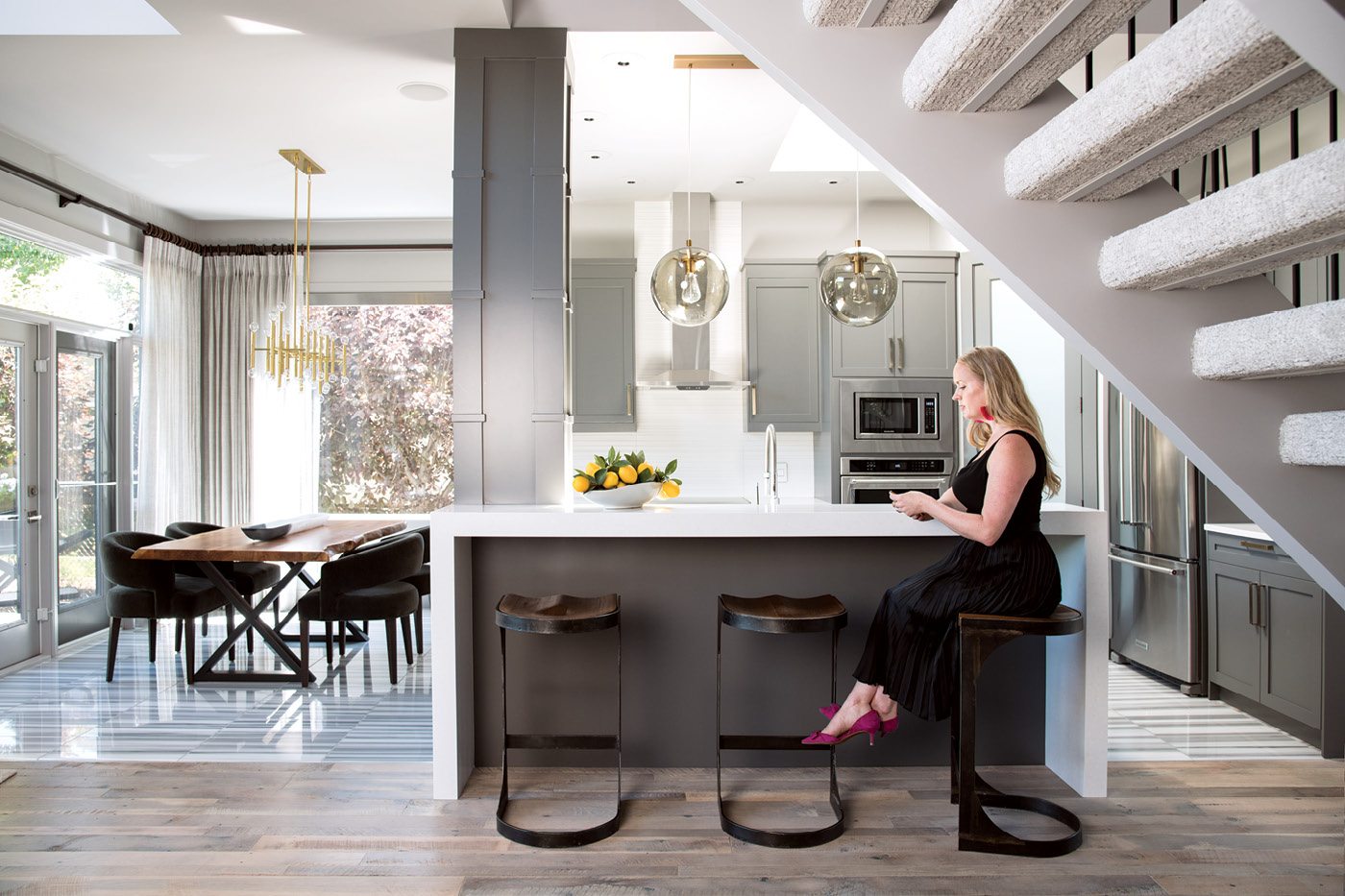 The redesign of the home began in the kitchen, with lighter paint on the cabinetry and new white quartz countertops.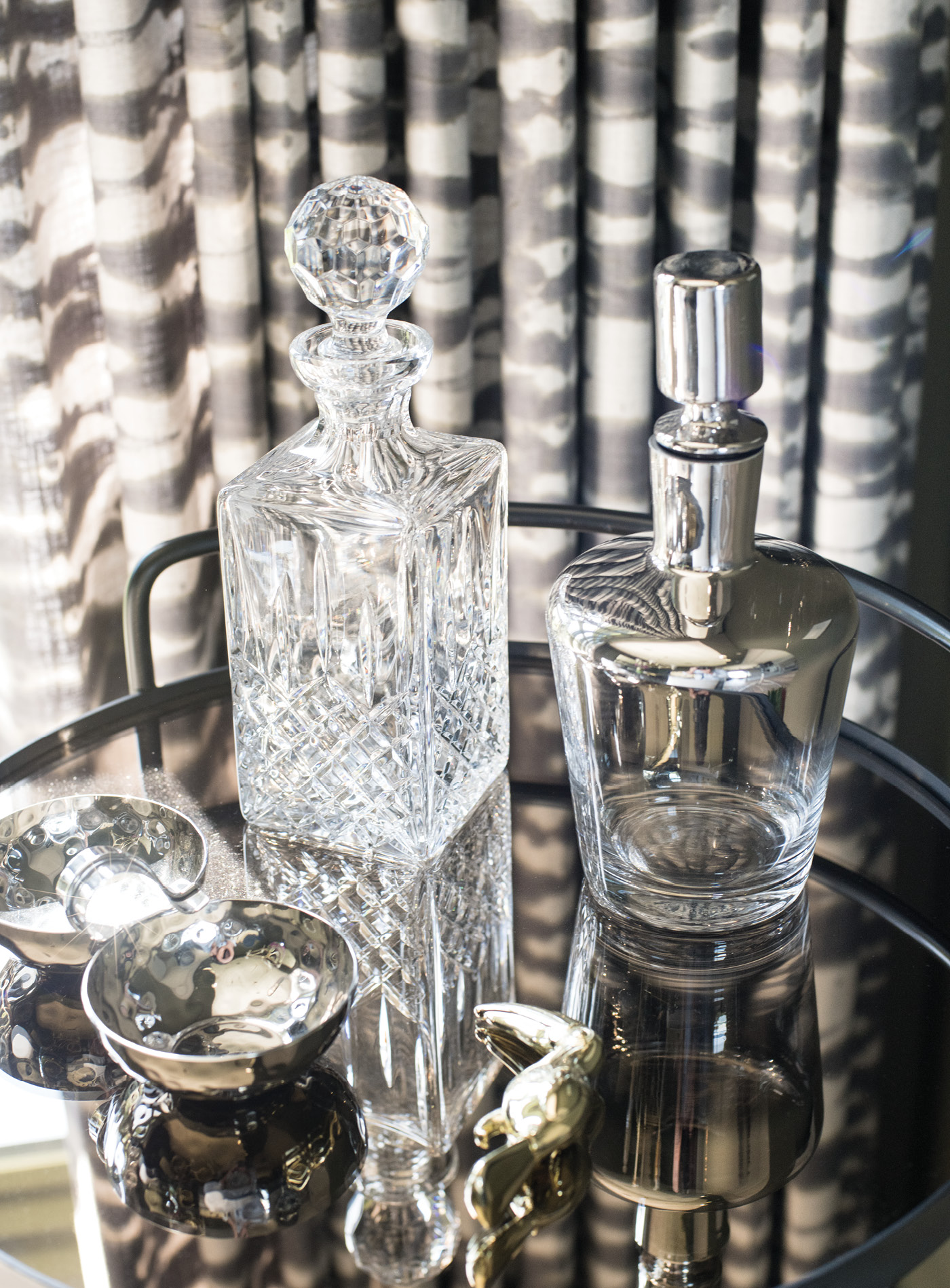 The dining room is set up for entertaining with a bar cart from Domaine Furnishings & Design.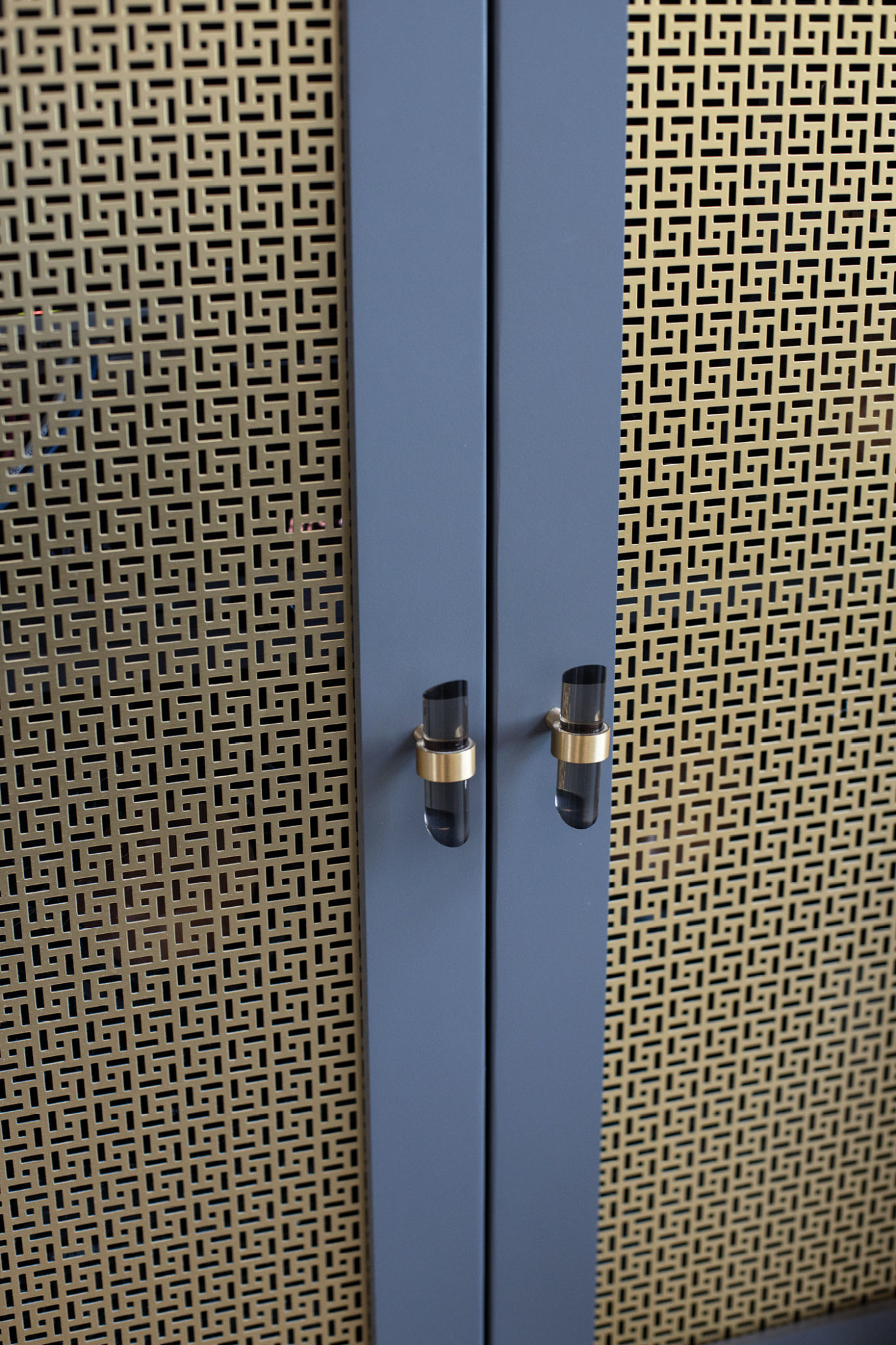 Textures and patterns throughout the home add character.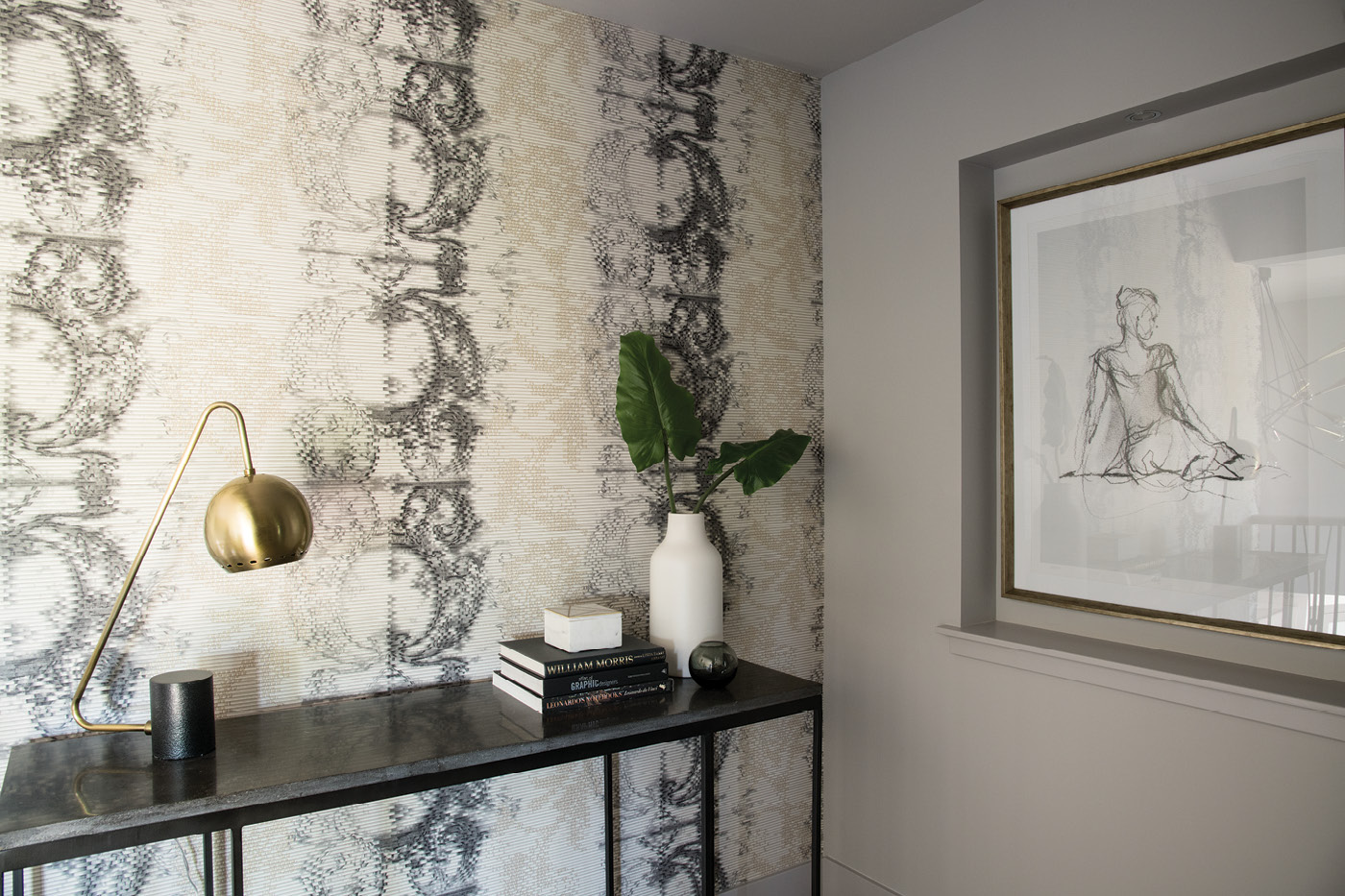 Brass accents add subtle touches of warmth.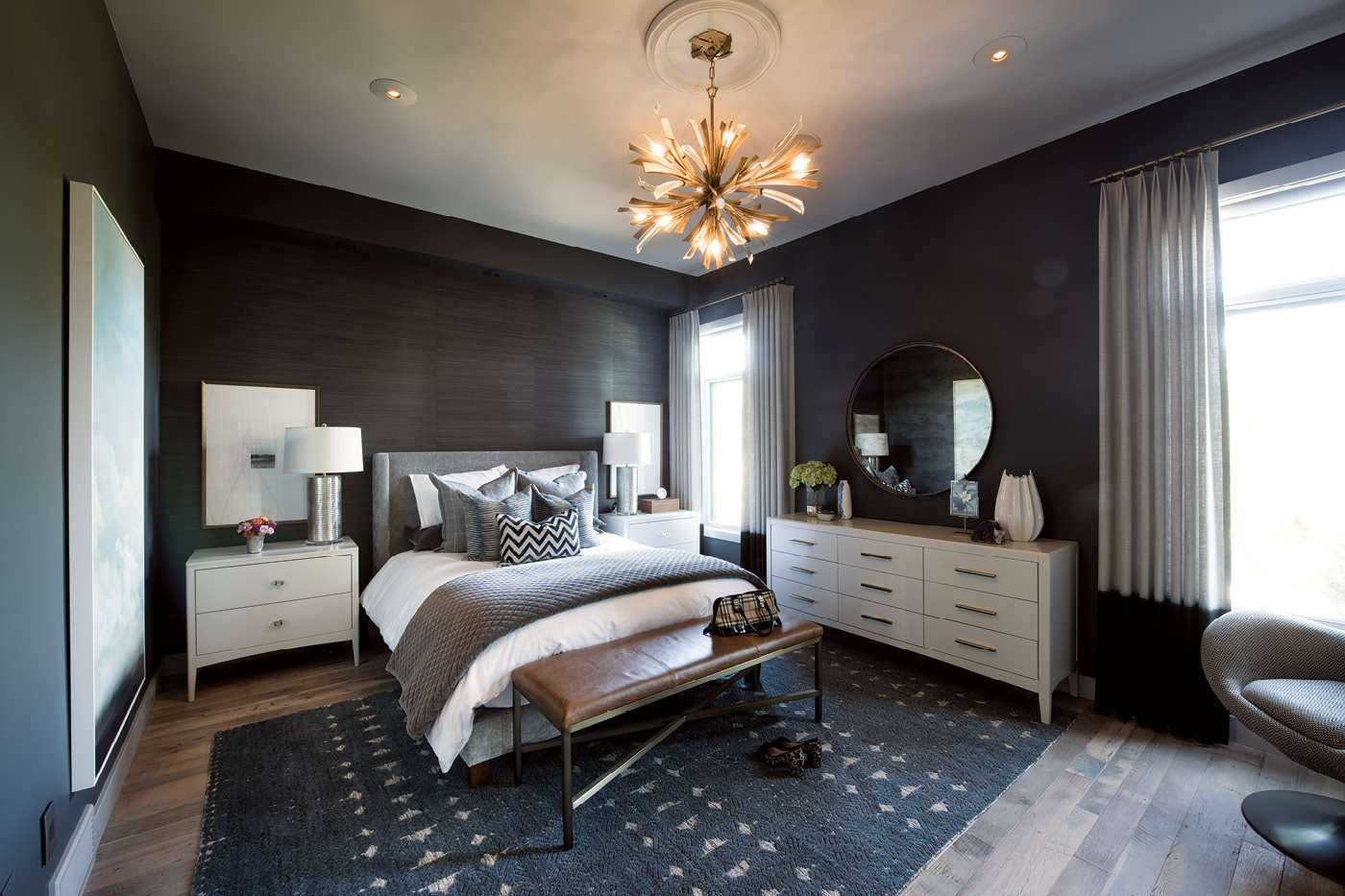 The bedroom design was enhanced by textured wallpaper from Crown Surface Solutions and a leather bench from CF Interiors.