Spend the day imagining yourself picnicking along the Seine and cycling with baguettes in your basket past the Eiffel Tower, as you discover Paris in your own city – Calgary.
French Tour of Rouleaville (Mission District)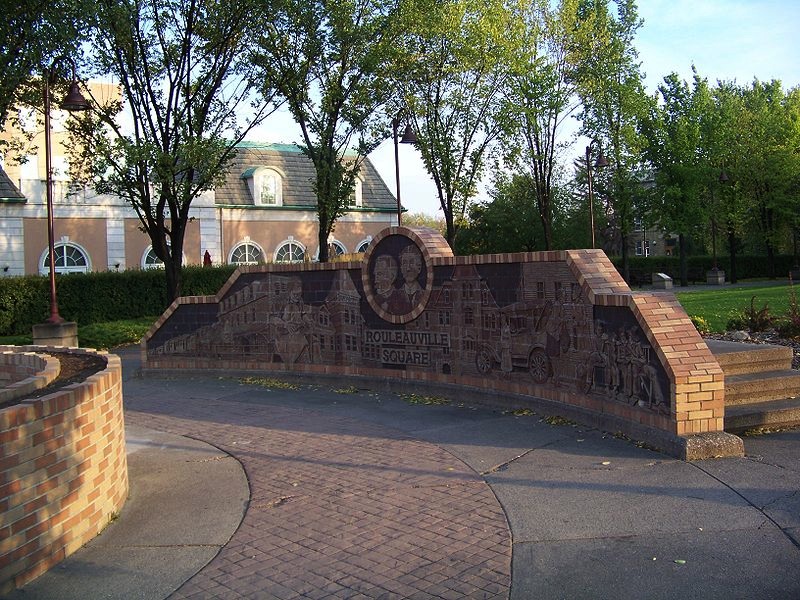 Explore Calgary's original French settlement right in the heart of Mission with tour operated by Thtre Pic. You might need to brush up on your Francais before signing up for this all-in-French tour, or at least expect to nod along knowingly.
The Striped T-shirt
O'Connors, 1415 & 1420 1 St. S.W., 403-269-4996, oconnors.caChannel your inner New-Wave film star and pick up the perfect long-sleeved striped tee. The famous Saint James T-shirts can be found locally at O'Connors. Whether you are a Jane or a Brigitte, you'll be pleased as punch with these effortlessly cool tops.
The Ultimate Croissant
Stop into traditional French and Belgian bakeshop, Manuel Latruwe in Victoria Park for the ultimate buttery croissant. It's the perfect way to start your day with a cup of coffee before you jaunt off to the river for a baguette lunch with friends.
Manuel Latruwe, 1333 1 Street S.E., 403-261-1092, manuellatruwe.com
The Street Style
Rogue Clothier & Cyclery Company, 735 10 Ave. S.W., 403-294-9248, rogueslife.comStop into Rogue Clothier & Cyclery to get a lesson in French cycle wear from brands like Aprs Vlo and Roubaix + Stelvio. Inspired by French street style and the sartorial combination of fashion and bicycles, these brands will make you to stand out from the pack as you cycle into Rouleaville.
The French Macaron
A new addition to The Core downtown, Monplaisir is an authentic Parisian-style macaron, Belgian chocolate and nougat shop. Filled with all sorts of edible treasures, this adorable boutique bakery is open daily, but also offers same-day delivery to your home or office to ensure your French experience is uninterrupted.
Monplaisir Delicacies, The Core, 587-538-0690, monplaisir.ca
The Footwear
Hudson's Bay, various Calgary locations, thebay.comA Parisian city adventurer is never without practical yet chic footwear; a pair of beautiful French espadrilles is an absolute must. Pick up a jaunty pair of Soludos with a lace-up ankle ($70 from Hudson's Bay) for an extra bit of that je ne sais quoi. These lightweight kicks will keep your feet feeling fresh and fancy all day and night.
This story was part of Avenue's free weekly Style Newsletter. Sign up now and get home decor and fashion information and advice in your inbox every Wednesday.