To maximize your kitchen refresh weekend, shop for all supplies and materials beforehand and carefully plan out the time required for each project. Turn off Netflix and get to work.
What you can get done in a few days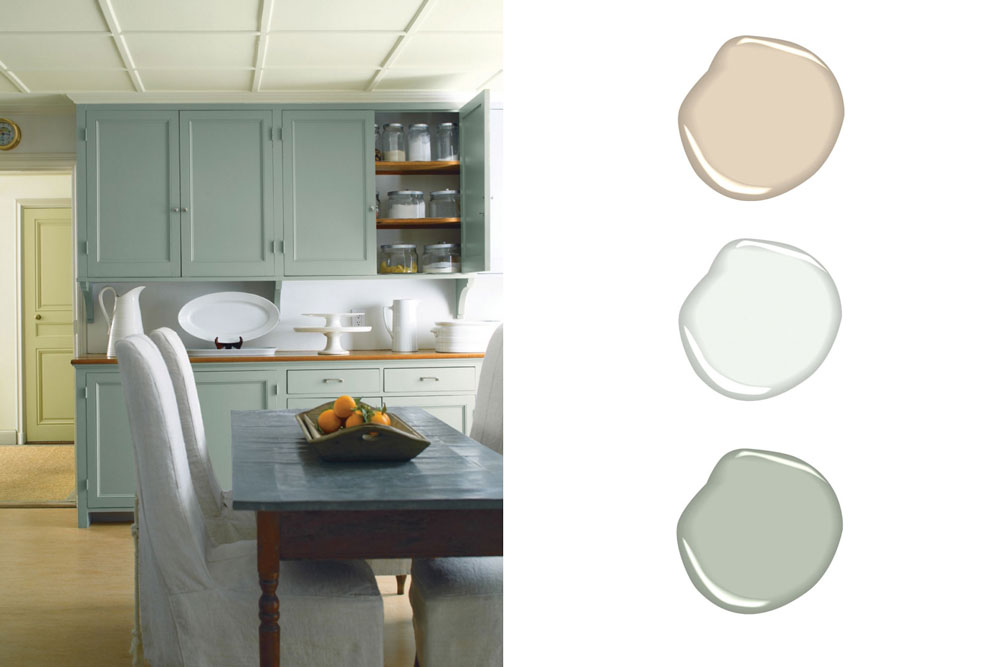 photographs courtesy of Benjamin Moore
Benjamin Moore paint colours (from top to bottom) Cayman Islands, Ice Mist and Maid of the Mist.
For homeowners interested in tackling a weekend project themselves, painting cabinets is a time-efficient cosmetic change with big results, says Tanya Stembridge, principal at Slle Interiors. "White and cream are timeless shades and light grey is very popular right now," she says.
A thorough paint job, including sanding, priming and painting should take the whole weekend, but there are some products that offer shortcuts. "Benjamin Moore has awesome paints, specifically for cabinets, that have built-in primer, which will help save some time," Stembridge says, adding that you should consider hiring a pro to achieve a custom look. "You could add crown moulding up top and it really wouldn't take a tradesperson more than a couple of hours or so," she says.
For inspiration, Stembridge suggests checking out houzz.com. "That website is amazing," she says. "I send all of our clients there because there are so many different projects you can look at and pull inspiration from."
Refresh those appliances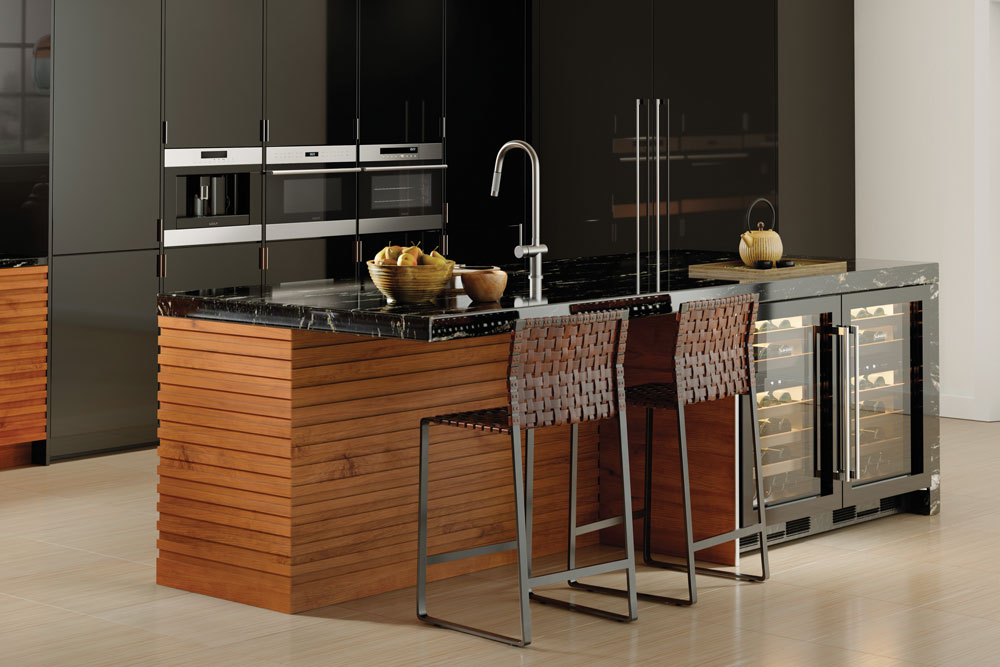 photograph courtesy of the Sub-Zero Group
Swapping old appliances for new ones is a quick refresh.
Swapping out tired or inefficient appliances for the latest model is a simple update, manageable over the course of a weekend. For small-space dwellers, Erin Page, marketing manager at Bradlee Distributors, suggests Wolf and Sub-Zero's Small Spaces Collection (shown above). The line includes fridges, ranges, wine storage and more in sleek and compact sizes. For the minimalist, Sub-Zero's integrated refrigerators are designed to merge seamlessly into your kitchen, especially if you choose custom cabinetry to match your existing cupboards.
Update the backsplash and countertops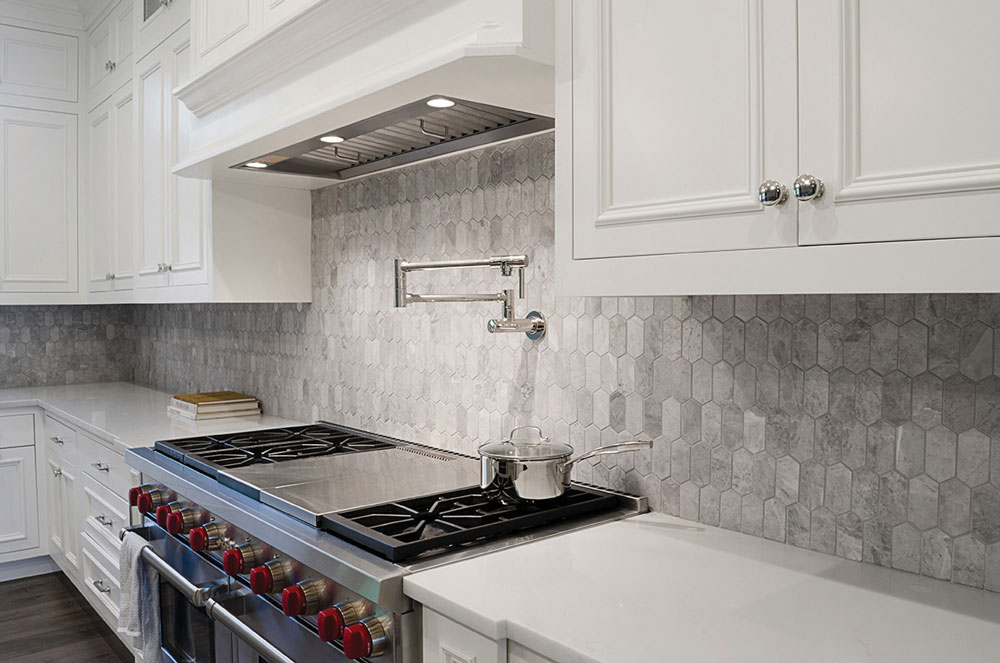 photograph courtesy of icon stone and tile
Hexagon tiles like these, available at Icon Stone and Tile, are on trend.
It's definitely feasible to update a backsplash over the course of a few days, says Jean St. Onge, president and CEO at Icon Stone and Tile. "Subway tile in a variety of patterns, textures and colours is particularly on trend," he says, adding that herringbone and hexagon patterns are popular choices.
St. Onge says that replacing a countertop could also be done on a tight schedule. "If the project is not too big you could plan ahead and do it over the weekend, especially if you include Monday," St. Onge says. "But it depends on the size of the space and whether or not you've measured ahead of time."
If you're hiring someone to do the work for you, then a countertop demo and replacement should be doable in two days, although likely not on a weekend.