Where to start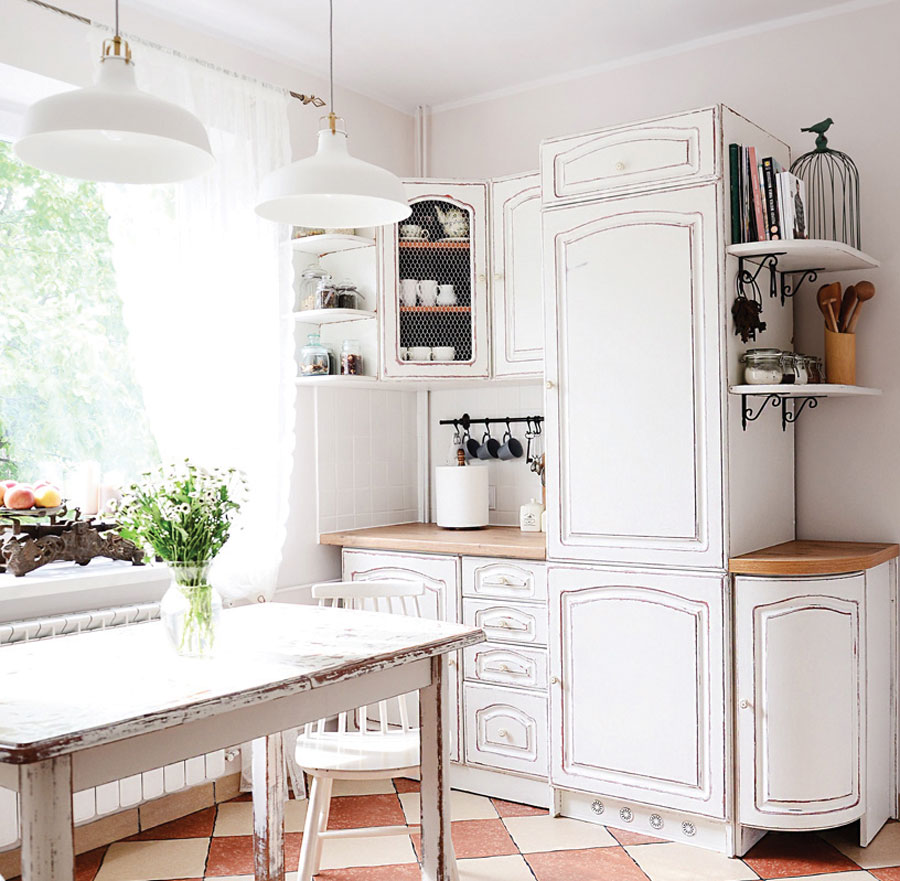 photograph by Agnieszka Krawczyk
Chalk Paint by Annie Sloan gives this kitchen a quick shabby-chic-style update.
If you've only got three hours to spare and a limited budget, Cat Hackman, owner of Calgary-based Room4Refinement, suggests changing out handles and pulls. "Home Depot, Canadian Tire and Lee Valley all have great selections for cabinet handles," she says.
She also recommends paint to quickly refresh problem spots in the kitchen. "If you have a really horrible back splash and can't afford to change it, it's actually something you can paint," Hackman says. "Check in with a paint store for what specifically you need to use.
"People will go as far as painting their fridge. I've even seen people paint [a fridge] with chalkboard paint."
Think about lighting, organization and storage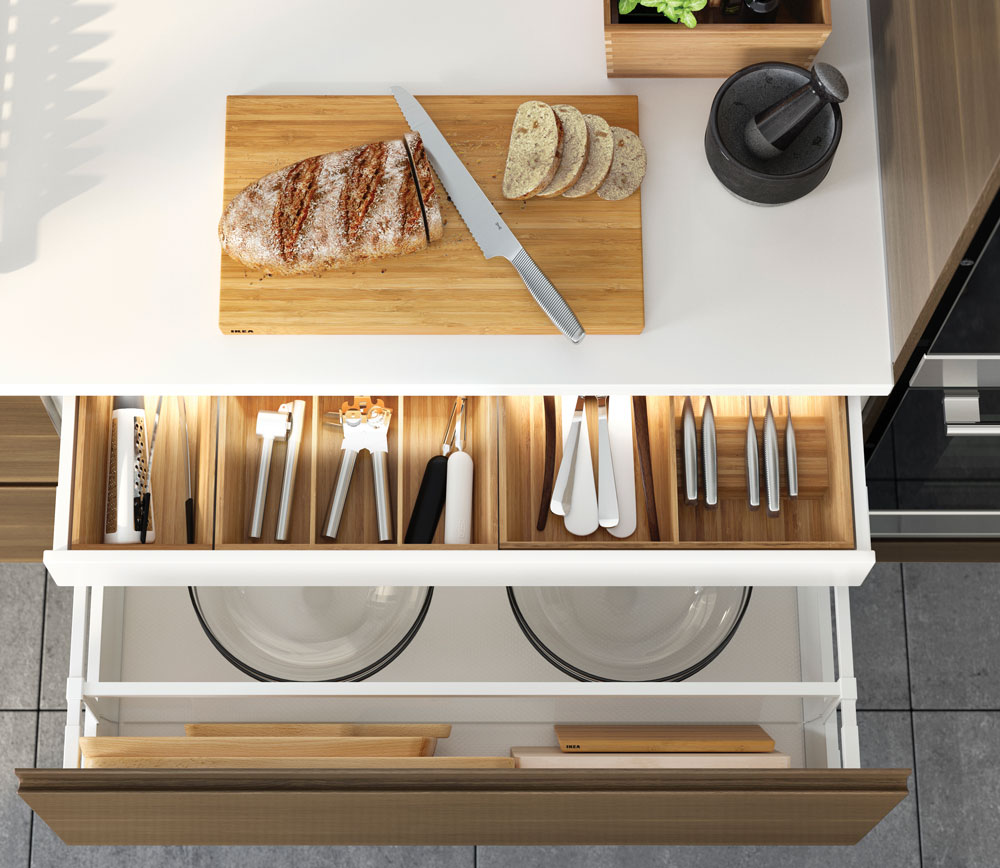 photograph courtesy of IKEA
IKEA carries LED light strips for drawers that can be installed quickly and easily.
Depending on the size of your space, you may be able to install a modular kitchen system in as little as three hours, says Andrea Woodland, communication responsible at IKEA Calgary. This will add storage without the need for a total gut of the room. "A quick way to refresh your kitchen is to add some cabinetry; you could add something new or extend what you already have," Woodland says.
She also suggests adding easy-to-install LED lighting over and under cabinets, as well as inside drawers. To keep counters tidy, Woodland recommends shelving and wall organizers such as hooks, rails and magnetic strips for knives and spice jars.
Do a faucet swap
photograph courtesy of Canadian Tire. Danze touchless kitchen faucet, $400 from Canadian Tire.
According to Canadian Tire Macleod Trail general manager Cory Free, swapping out a faucet is a quick renovation option with noticeable results. "Commercial spring-loaded faucets are really popular," Free says. "We also carry touchless faucets, which are great if you're cutting chicken, because you just wave your hands under it and the faucet turns on."
Refresh the tile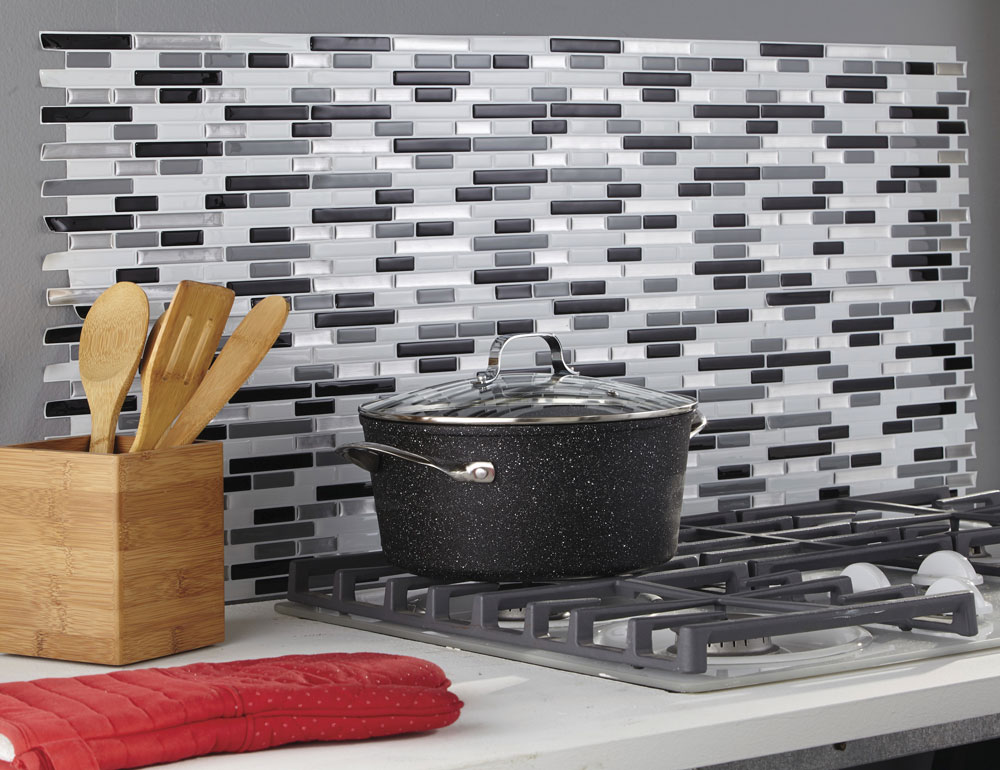 PHOTOGRAPH COURTESY OF CANADIAN TIRE
Peel & Impress vinyl wall tile, $20 per four tile pack, from Canadian Tire.
A few hours might not allow for a full-on tile job, so Free suggests a DIY solution instead. "We have a product that's a stick-on tile. If you have out-dated tile, and are working on a budget or have limited time, this product will stick on top and it will last indefinitely," he says. "It's really easy to apply – once you have a clean surface, you just peel and stick."