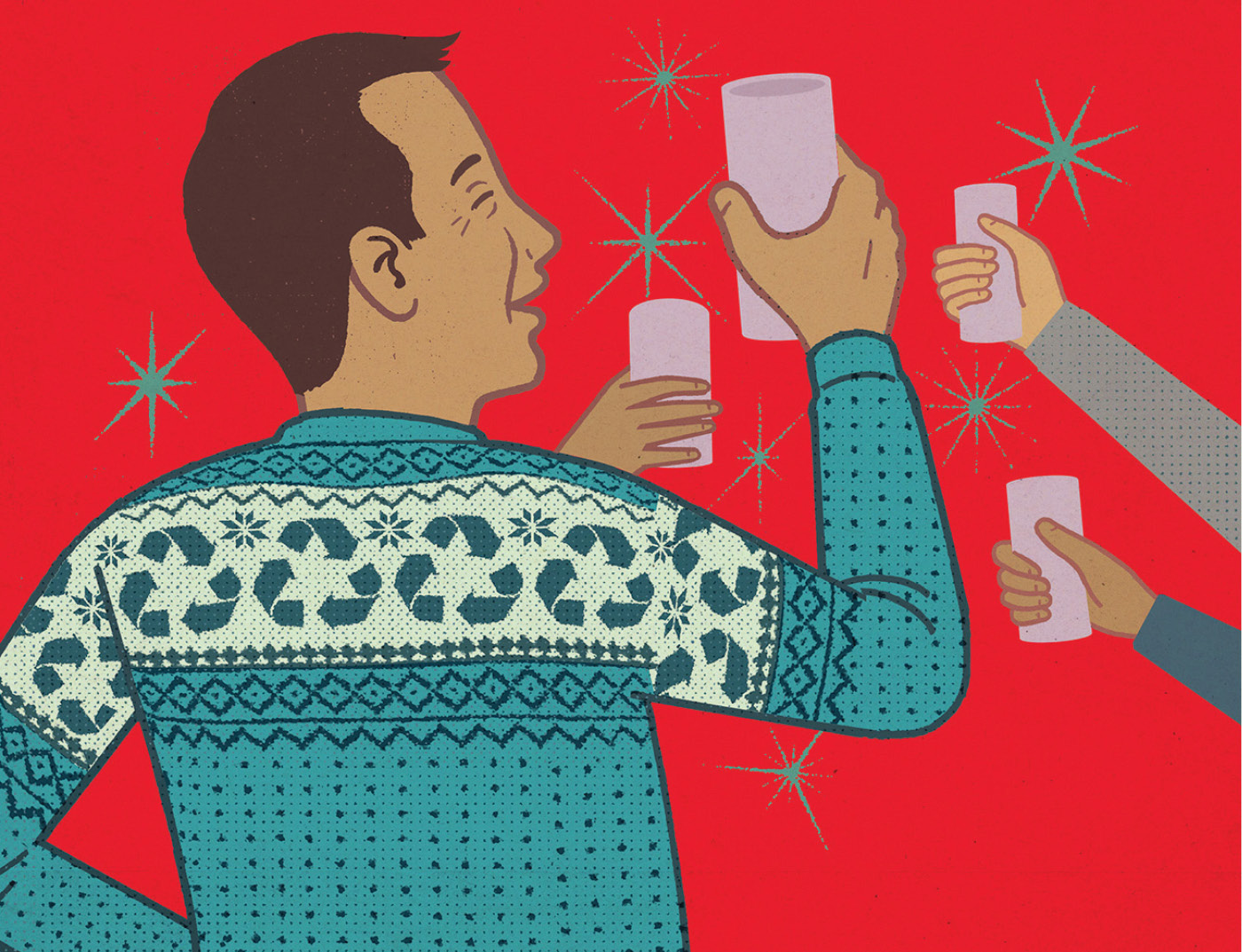 Maybe it was one of those videos of the turtle with the straw stuck up its nose. Or maybe it was the news coverage of how all the plastic that Canadians thought was being dutifully recycled out of their blue bins is actually ending up in southeast Asian landfills. Somewhere along the way, you decided to reduce the amount of plastic waste your household generates. It's a drop in the proverbial ocean, sure, but taking this step brings you peace of mind.
But now here come the holidays stampeding into your reduce-reuse world. A candy-filled mug wrapped in a giant sheet of cellophane here, a tea-sampler pack wherein each type of tea is wrapped in plastic within a larger plastic container that is itself wrapped in plastic, there. A towering pile of toys encased in impenetrable plastic bubbles. Now your home is its own garbage island and rather than aglow with the spirit of the season, you find yourself drowning in environmental angst.
But these things being foisted on you are actually being foisted with good intentions. The question then, is how to maintain your zero-waste ideals without losing friends and alienating people? Can you stick to your guns without sticking it to your relatives?
Briana Loughlin, co-founder and director of inspiration and change of Plastic-Free YYC, feels your pain. Loughlin started Plastic-Free YYC as a blog in 2017 and has since seen it grow into an organization of 21 volunteer advocates for the zero-waste (or at least lower-waste) lifestyle. "We've had these conversations, my team and I, and we all struggle with gifting time," Loughlin says.
Purchasing second-hand toys for the kids in your life, wrapping your own gifts in reusable cloth bags or recyclable materials such as newspaper, deciding amongst a group of close friends to forego individual gifting and all go out for dinner instead — it's not hard to live according to your ideals when you're in the driver's seat. What's harder is when your zero-waste intentions collide with the good (but plastic-wrapped) intentions of others.
While the conversation may be awkward, communication is key if you want people to know where you stand. In the sense that you wouldn't expect a teetotaler to graciously accept a bottle of wine, or a vegan to graciously accept a fur coat, a person who has resolved to live a low-waste lifestyle should feel justified in expressing that they don't wish to receive items that come with excessive plastic packaging. "If you really want to move forward in your journey of reducing your waste these conversations will have to take place at some point," Loughlin says. "It's a personal-growth moment; it's not really about the waste anymore. It's about that relationship, managing expectations."
Of course there will always be gift-bearers who willfully disregard your wishes and bring over-packaged items into your home, perhaps even in spite of what you say. Should this happen, nothing says "thanks, but no thanks" like having them take the plastic waste with them when they leave.