The Mission condo of Lindsay Saunders is filled with interesting treasures, vintage finds and pieces of art she has gathered over the years through her travels. The bright and cozy condo is also the headquarters for Saunders' business, Cinder & Sage, a collection of jewellery and accessories sold online and at local markets such as Market Collective.
What is your design philosophy?
My home is very eclectic. My design philosophy is all about layering textures and different finishes. I like to create an inviting, cozy home. I've just combined so many different objects, artwork from friends and handmade things that I've found throughout my travels – it works somehow. I also believe in hunting out the perfect pieces for your home – you should never just shop in one store.
What is your favourite room in your home?
The living room. I spend most of my time in here. Even if I am spending the day working in the office, I'll come out here to work just to change the scenery. It is comfortable and inspiring to me.
What is your most treasured item, and where is it from?
These tiny little white Dutch ceramic houses. I did a semester in Holland while I was in university. I lived there for eight months and it was just such an amazing time for me. I lived just outside of Amsterdam. Every time I look at them I am transported back to that time in my life.
What is your favourite decor find?
My fave decor find is definitely this brass wire record stand that I picked up in an antique store.
Where do you seek out inspiration?
I collect a lot of decor books, but I also spend a lot of time looking for inspiration on Instagram. I still love picking up great magazines like Domino. For jewellery, it works the same way – I find a lot of inspiration for my work from decor.
What is your favourite thing about living in your home?
The location is the best. I can walk everywhere. Even though I work from home, I can pop out to go to the post office and grab a coffee on the way. It is a nice central spot, so all of my friends often gather here before we go out for the night. The building is on the smaller side, which I like – a boutique walk-up style building where everyone knows each other. It is a perfect spot.
Where do you like to shop for decor locally?
Market Collective is definitely where I shop the most, just on the account of setting up as a vendor so often, I've gotten to know so many other artists and designers. I frequent West Elm and Anthropologie as well, and Plant in Inglewood.
Did you encounter any decor challenges?
This condo was a bit tricky because there is absolutely no storage in it. It was the biggest challenge in the kitchen because the cabinet space is very limited. The next place I move to will definitely need to have lots of cupboards and closets.
What is your favourite view from your home?
The north view from my balcony, especially in the summer. I overlook a beautiful white cherry blossom tree. It is so fragrant in the spring and summer – I open up my balcony door and my home smells like a flower shop.
What would you want your next home to be?
Dream home would be a character house in Mission. Something I could renovate and make my own. I can definitely see myself staying here in Mission.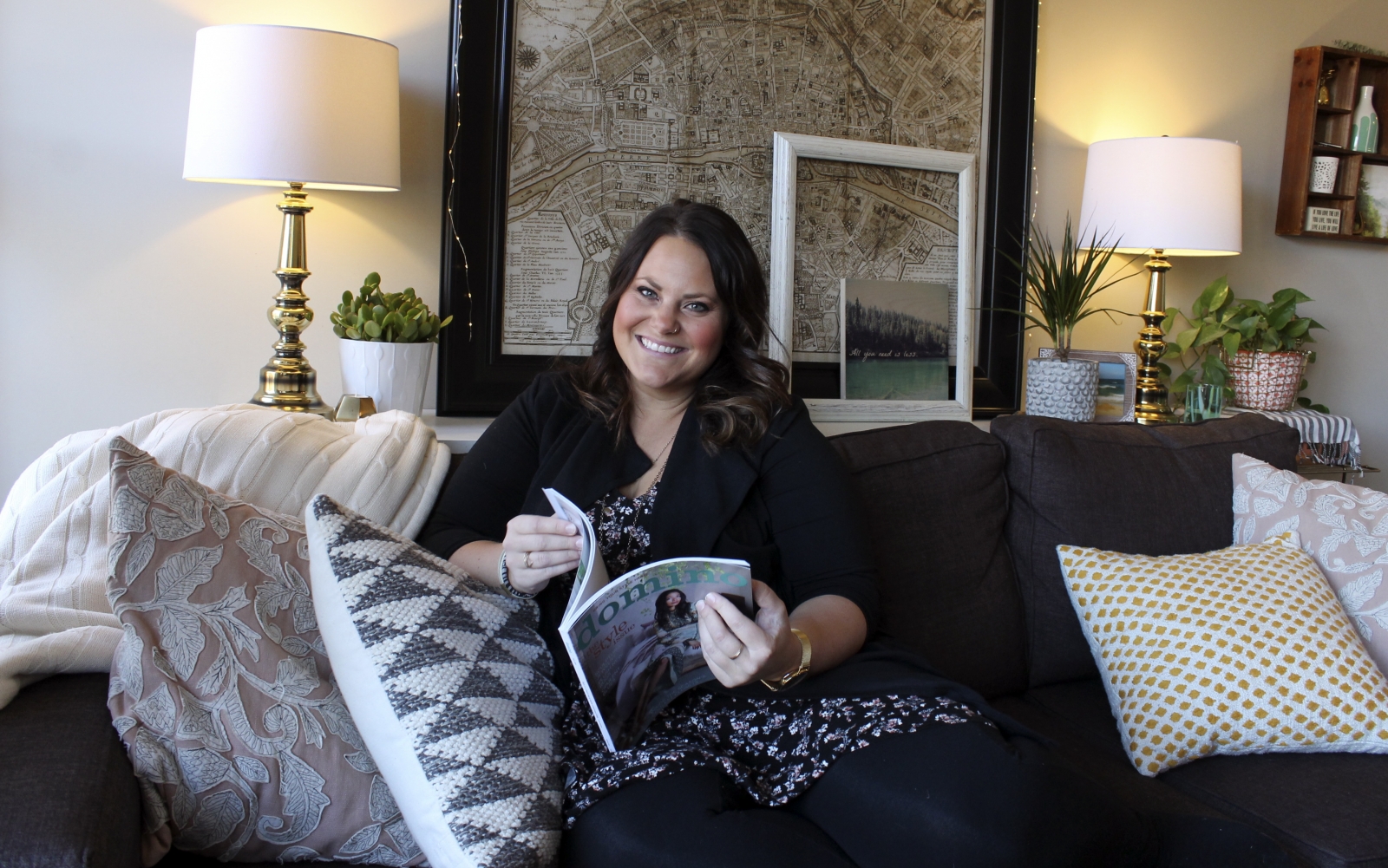 Lindsay Saunders in her cozy, texture-, pattern- and art-filled Mission condo.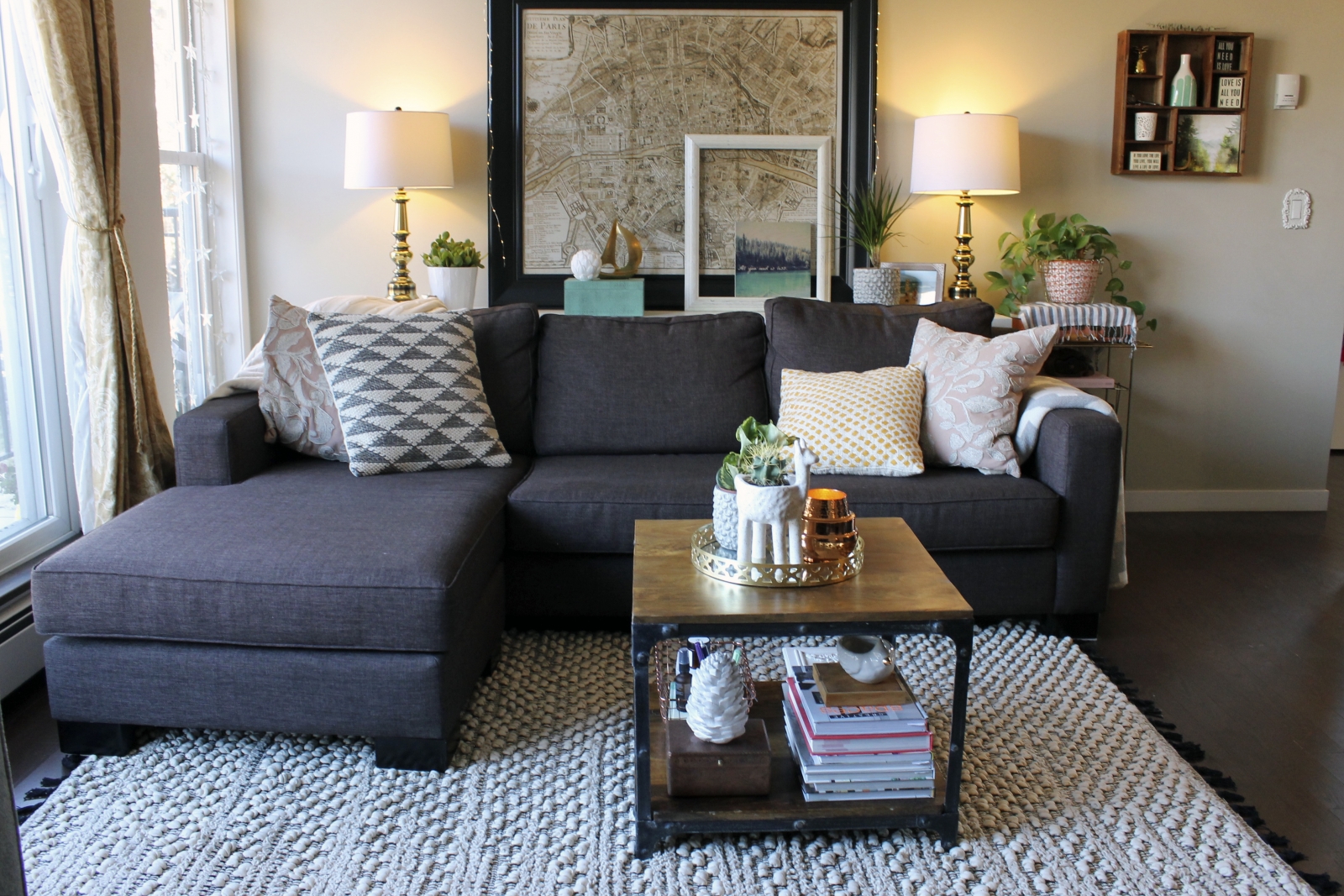 The living room – Saunders' favourite spot in her home to relax – is filled with all of her favourite objects and furniture, and overlooks a very fragrant white cherry blossom tree.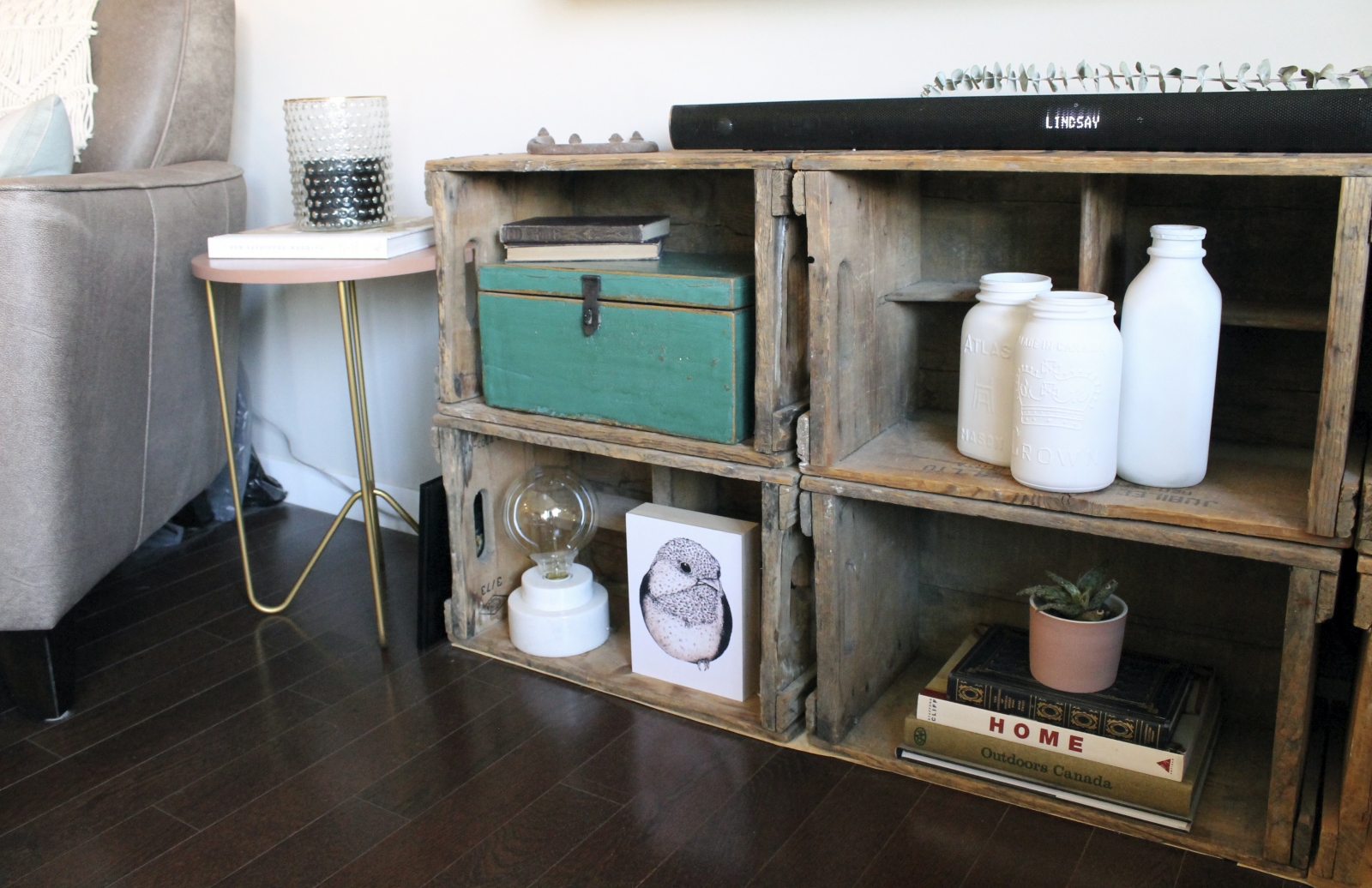 Instead of a credenza, Saunders created the perfect shelving system below her television using vintage wooden crates. They add a rustic charm to the space while simultaneously displaying some of her favourite objects and books.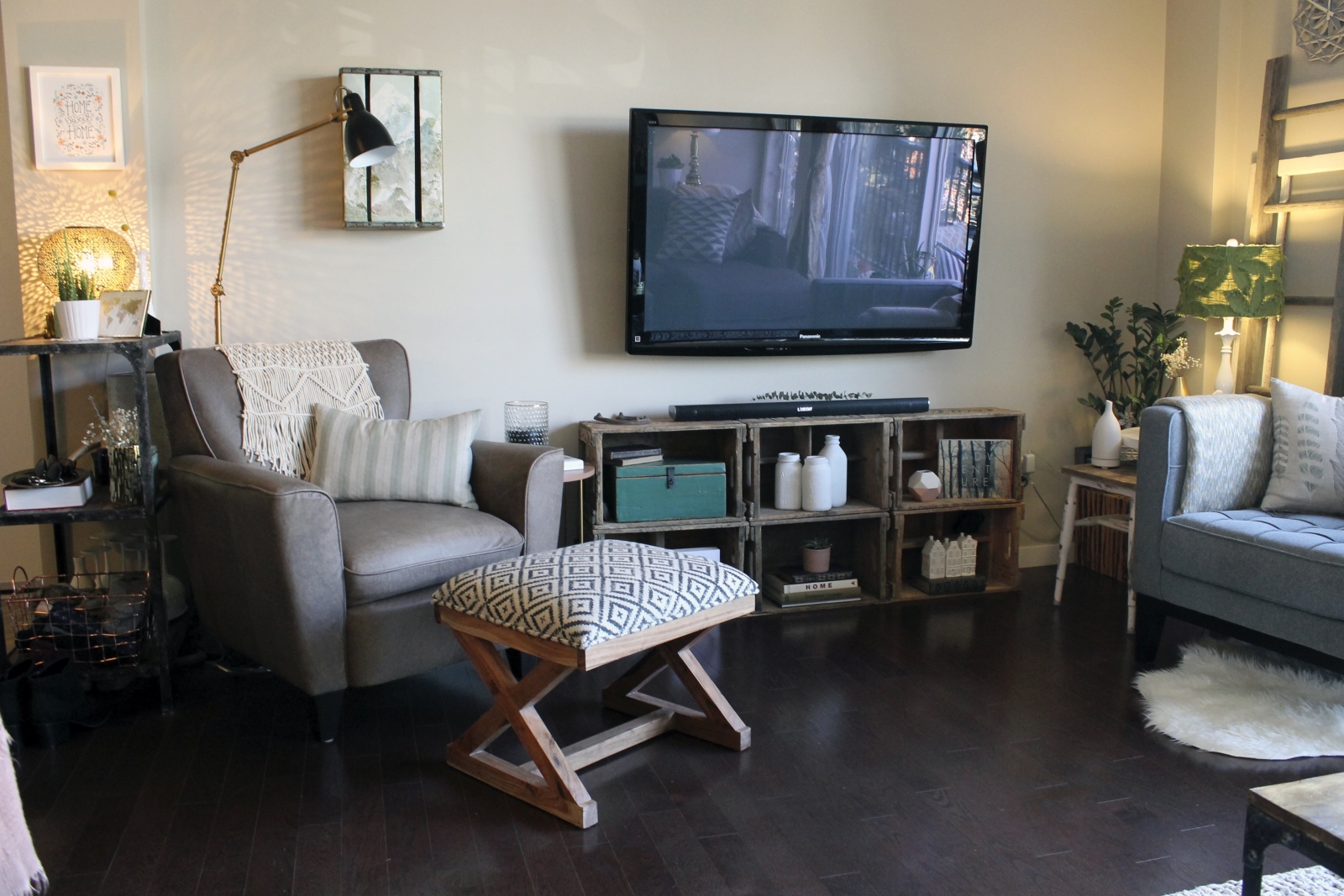 Full of cozy arm chairs and plush pillows, the living room is the perfect spot to curl up with a good book or to socialize in with guests. The ikat stool is one of Saunders' favourite furniture finds.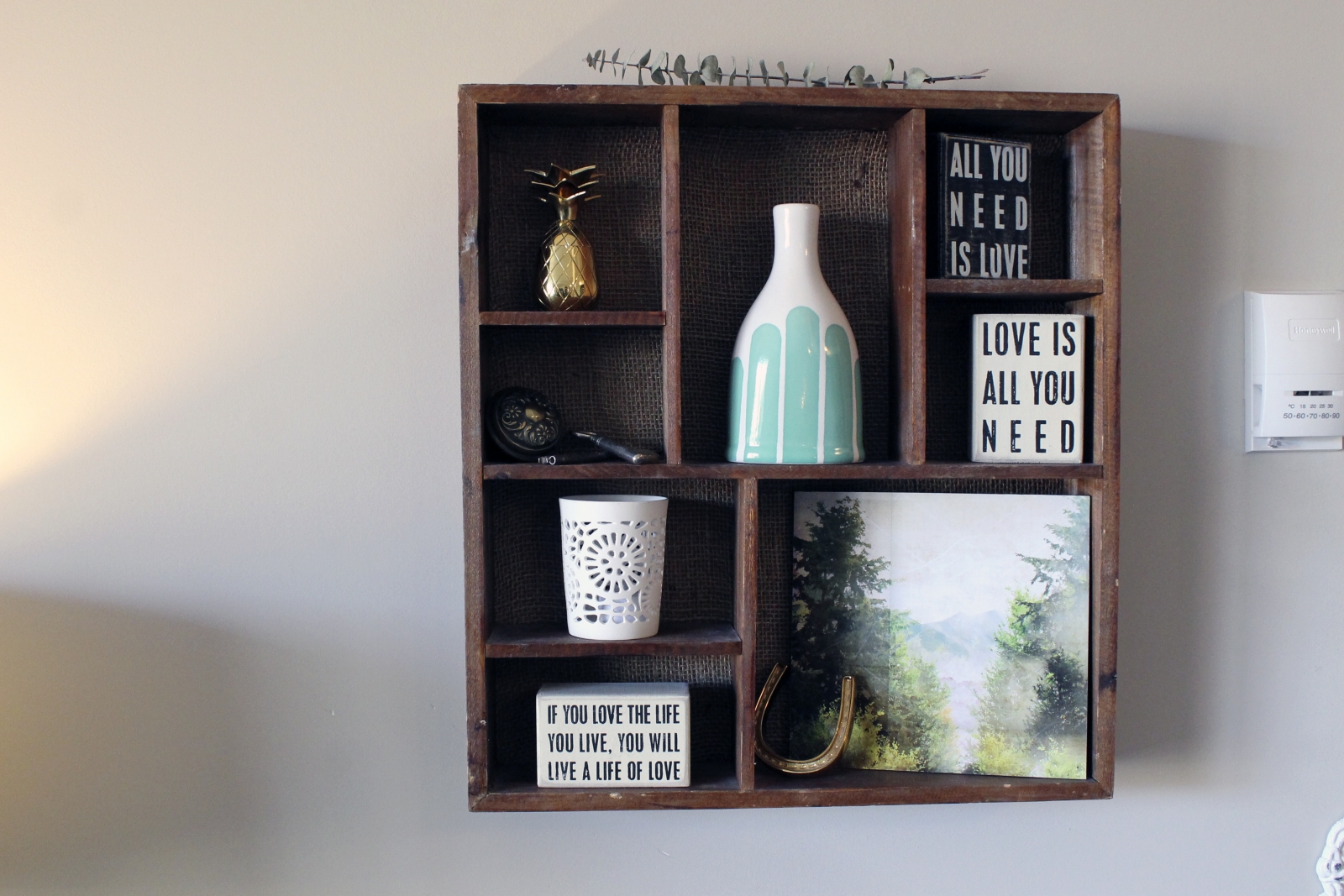 A rustic display shelf holding some of Saunders' purchases from Market Collective and other local markets.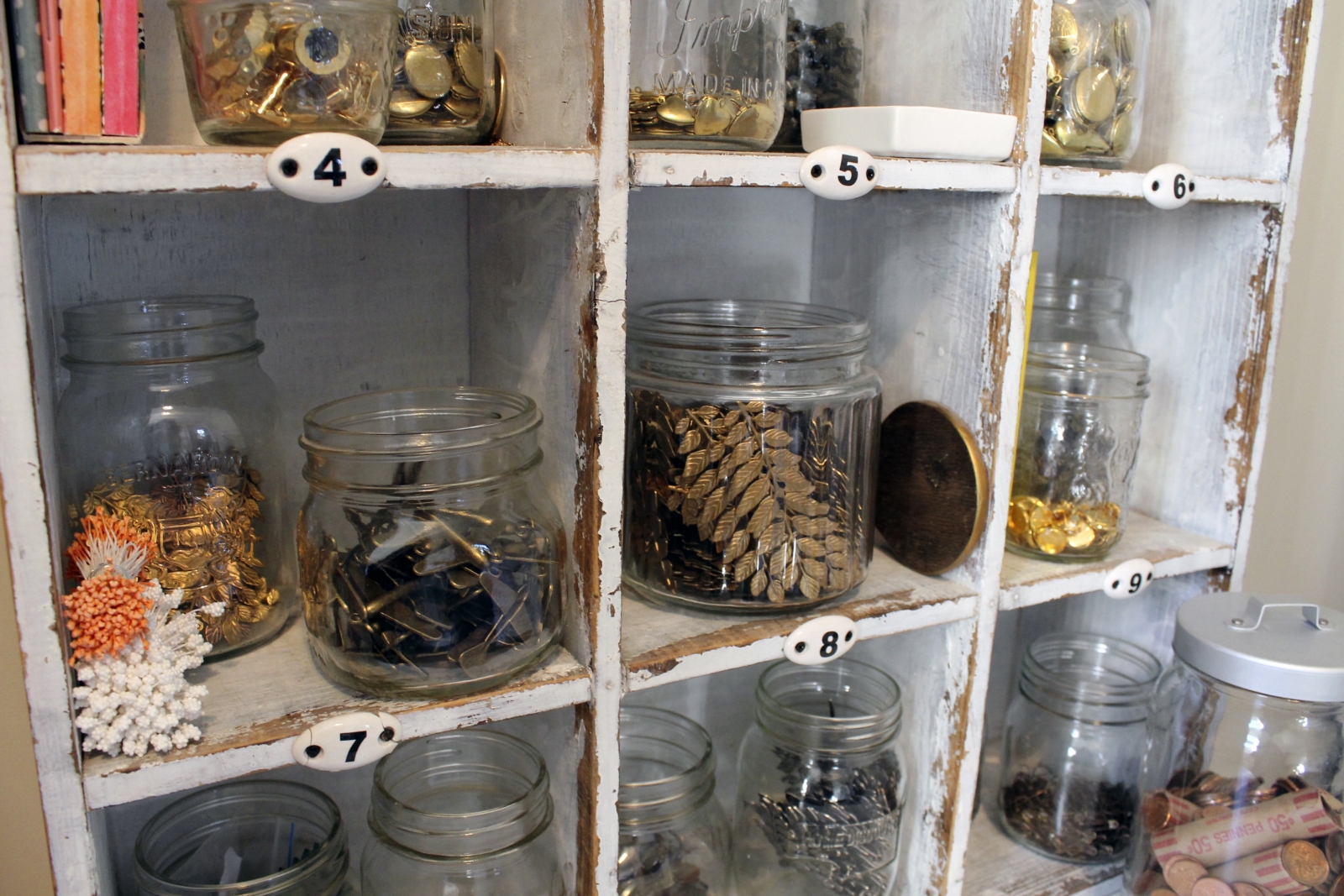 The studio's shelves are stocked with all sorts of beautiful pendants and baubles just waiting to become one of Saunders' Cinder & Sage creations.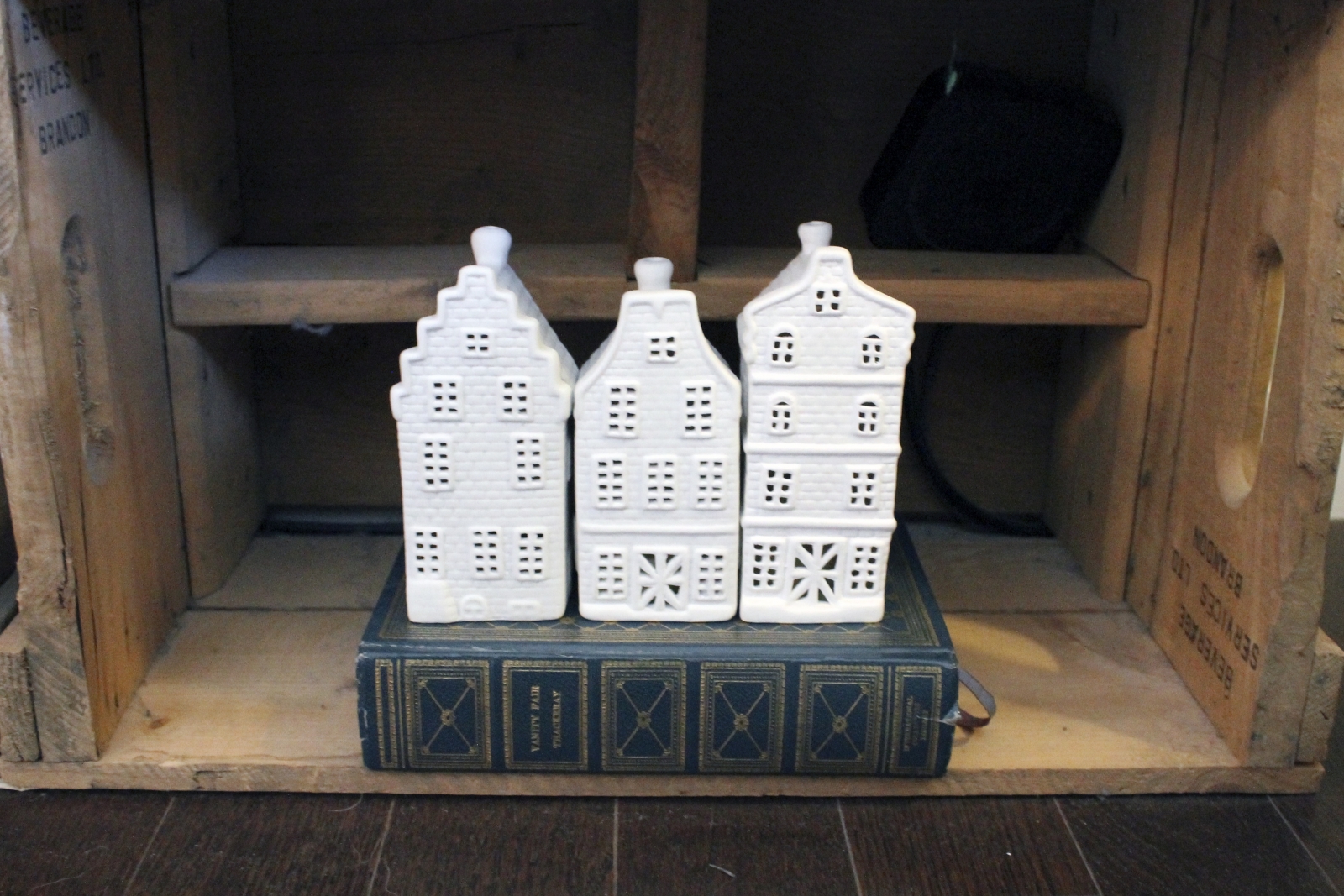 Brought back from her semester abroad in Holland, these tiny white Dutch ceramic houses are Saunders' most treasured items.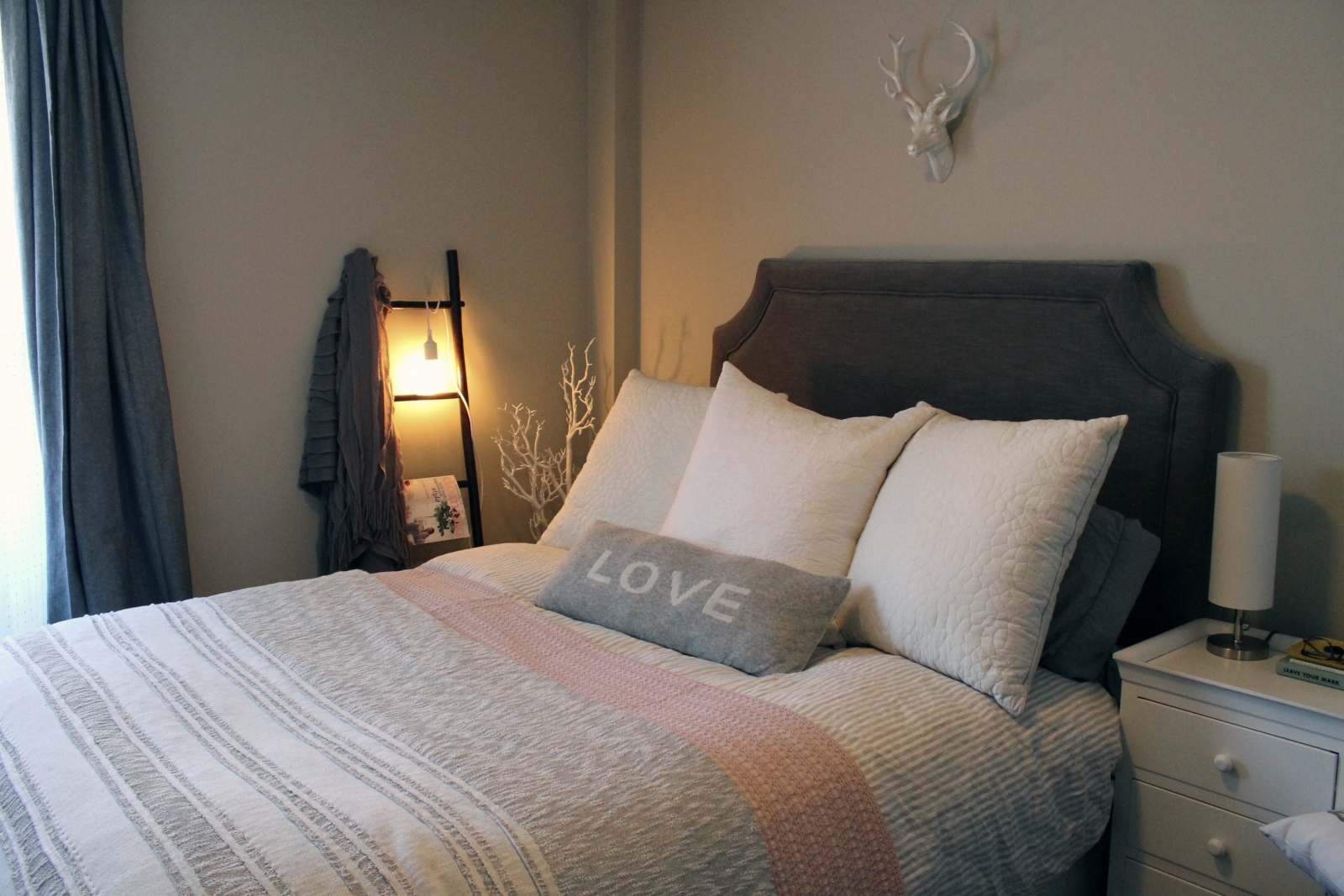 When she steps away from her home studio after a long day, Saunders likes to relax in her cozy bedroom with a good book or movie. She cites Anthropologie as one of her favourite haunts to find amazing bed linens and pillows.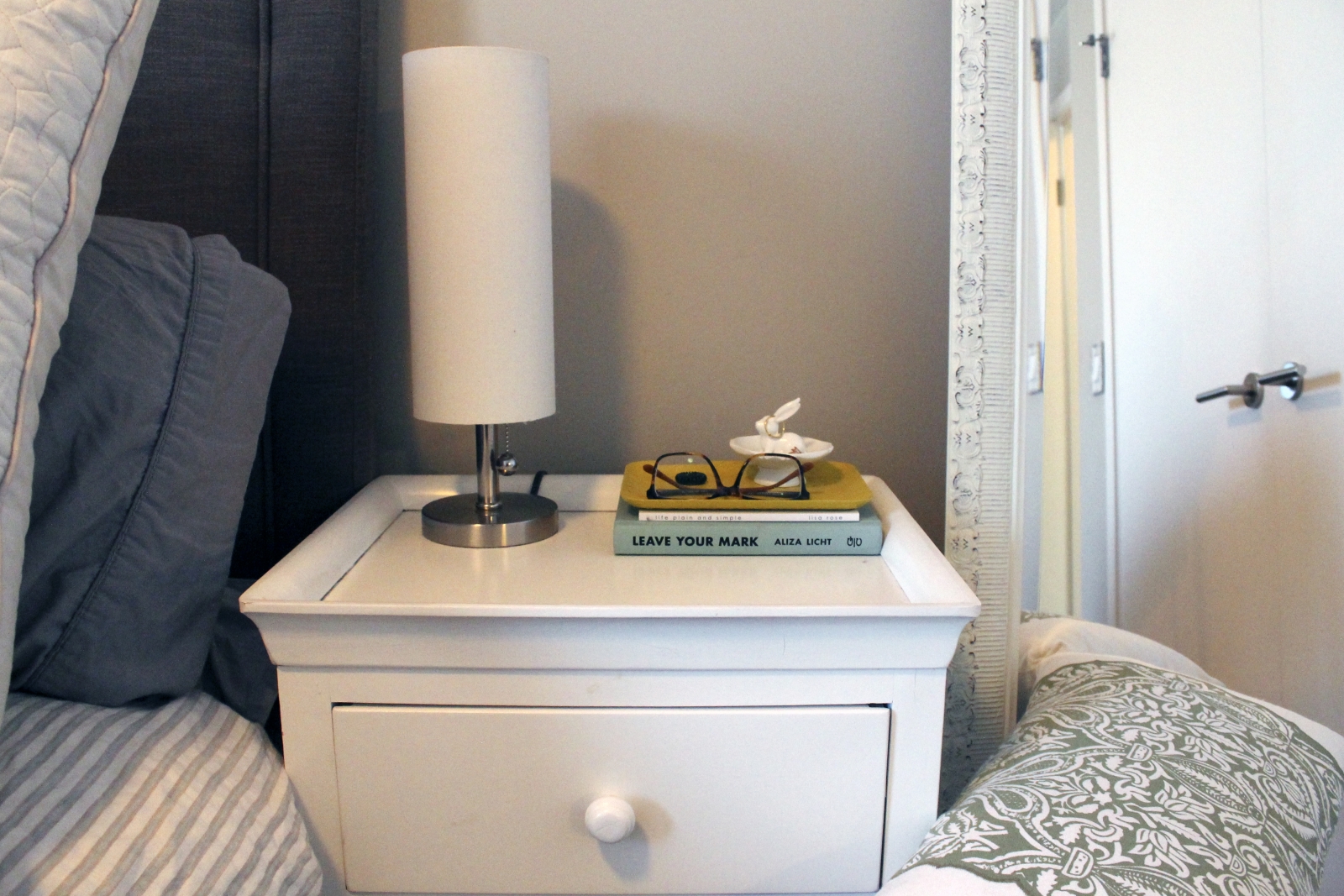 Saunders' bedside table is kept minimalist and simple, with a few worthy belongings and books making the cut and adding a touch of personality to the space.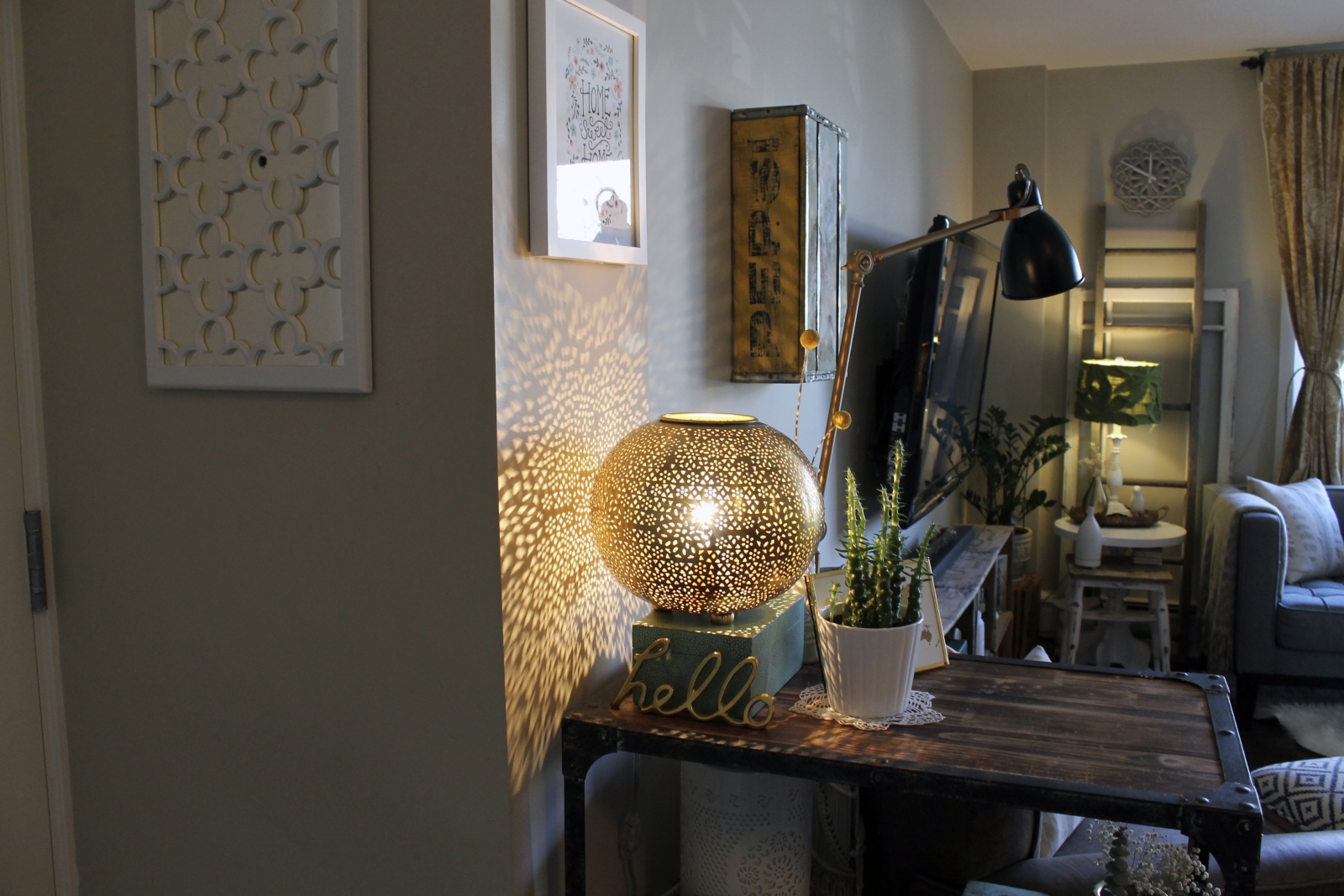 Staying true to her love mixing patterns and textures, the small entrance features a beautiful laser-cut brass lamp that adds a beautiful glow to to the space.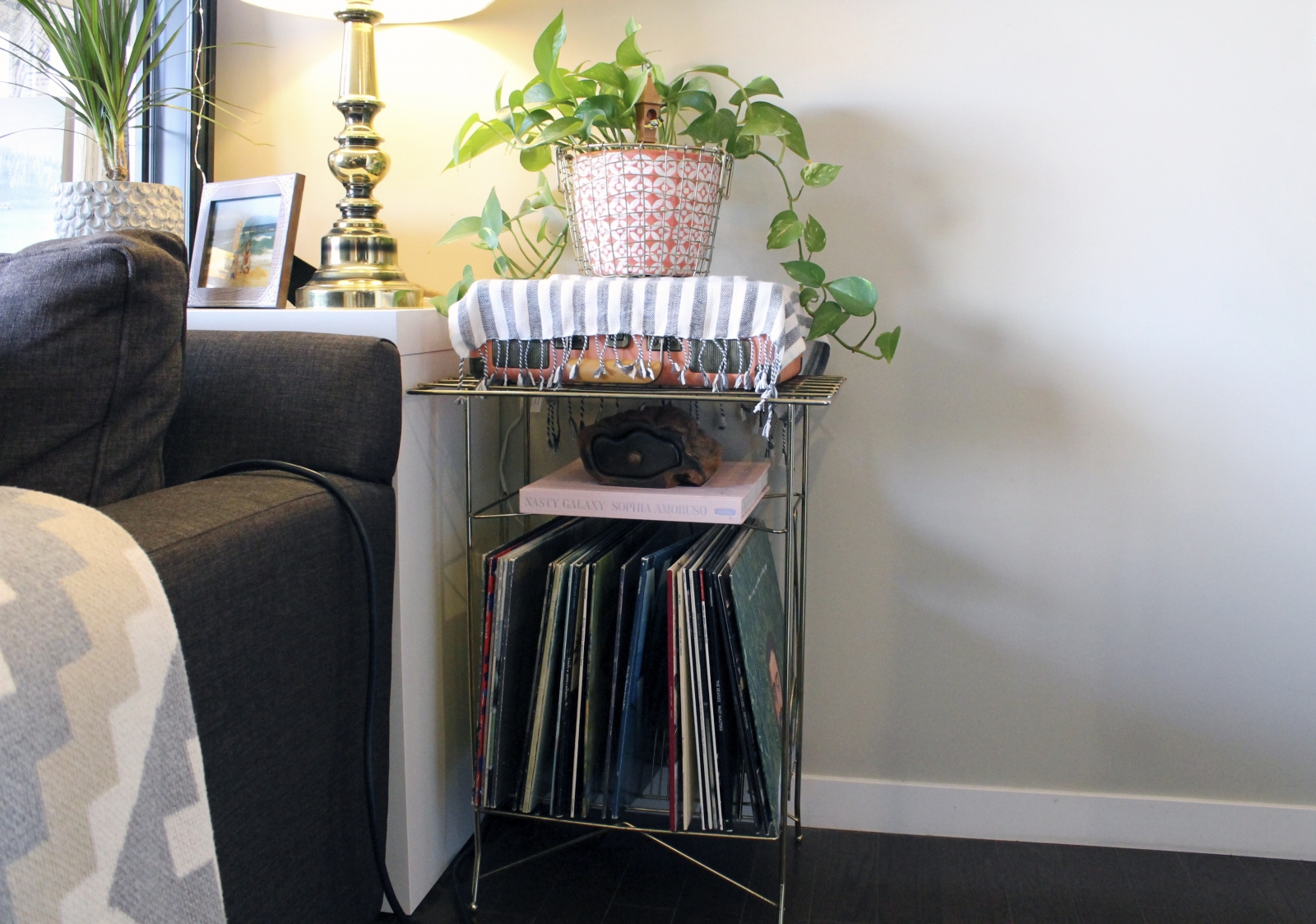 Found in an antique store, this vintage record stand is Saunders' favourite decor find. It sits next to her sofa and holds a curated selection of vinyl and her pink Crosby record player.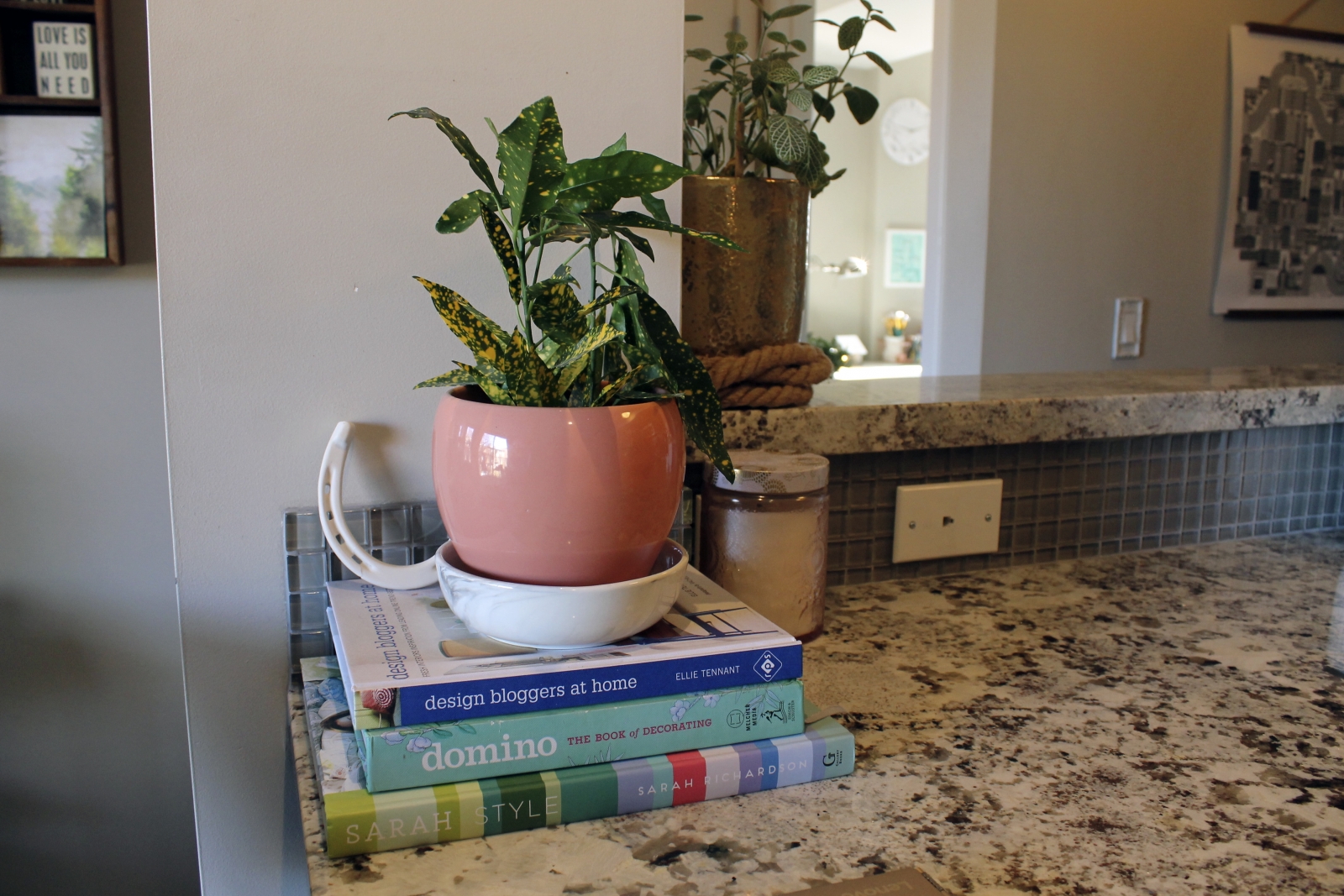 A selection of Saunders' favourite decor reference books finds a home on her kitchen counter where she'll often sit with a cup of coffee to gather inspiration for new Cinder & Sage collections.