Many plant-loving Calgarians will be familiar with Plant, the local plant shop that has been an Inglewood staple since 2014. In April 2021, the Plant team branched out to open a new space called Plant Plant just a few minutes away. Located in an even bigger space than Plant, the new store provides more space for a production area, workshops, studio work and an outdoor plant space.
Prior to the store launch, owner Kyle Chow already had a studio at Workshop Studios, which is in the same building as Plant Plant. When he found out about an opening in the building, he jumped on it right away. "We [can] actually grow a lot of our own products in the new space, have an outdoor section like a mini garden centre where we can just have a broader seasonal offering for outdoor plants… And then it also gives us the opportunity to have a space where we can continue to create and generate new products for our businesses," he says.
As you might expect, Plant Plant is full of indoor and outdoor plants, as well was planting accessories like pots and supplies like watering cans, seeds and plant food. The storefront has high ceilings and huge windows that fill the space with lots of light, creating an inviting, open space for shoppers.
The property also has a large free parking lot, so you can haul all your plants straight to your car when you're done shopping. In the future, Plant Plant will host events and classes in its workshop spaces.
5, 501 Alyth Rd. S.E., 403-585-4226, plantplantshop.ca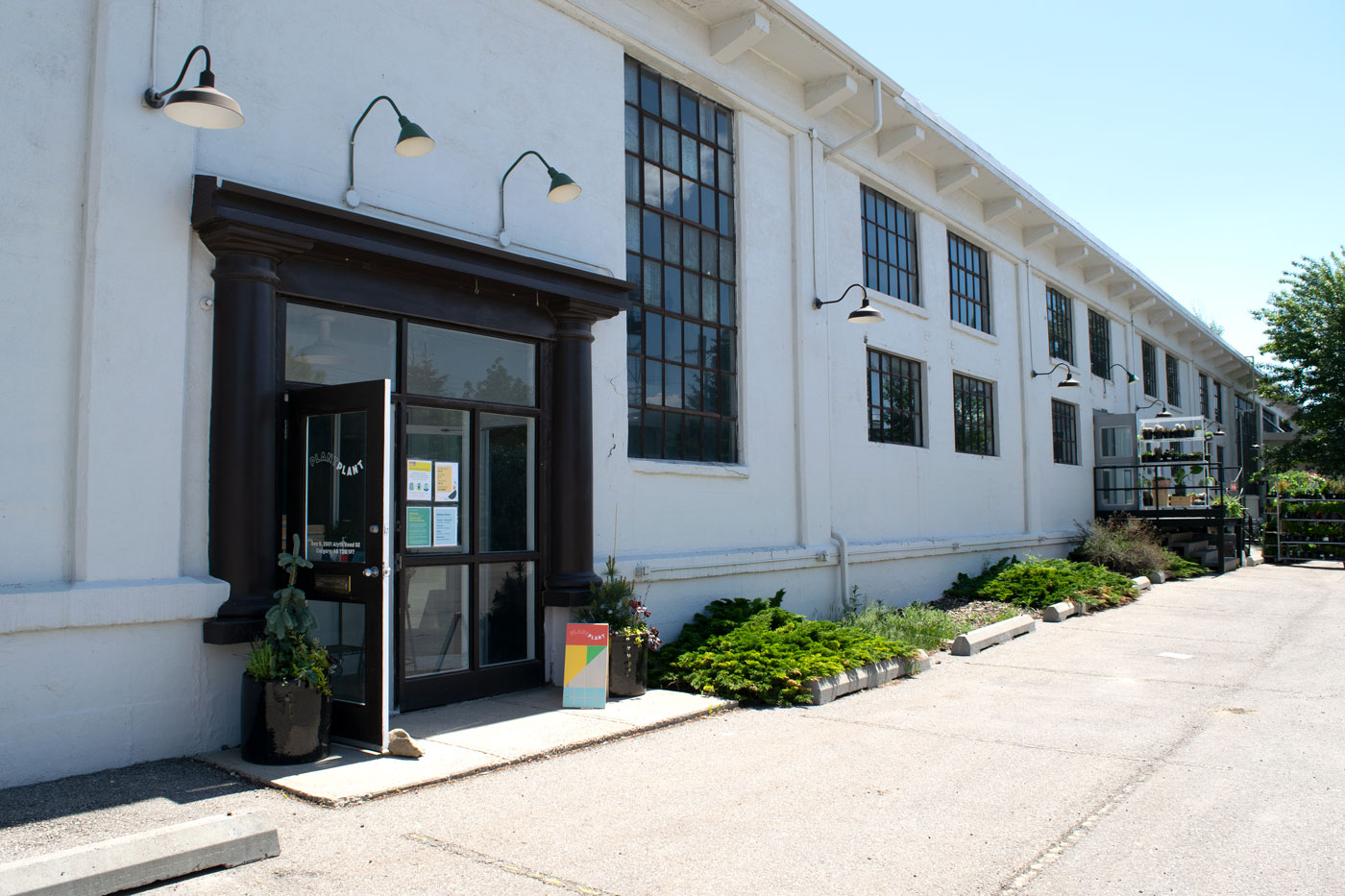 Plant Plant is located inside this huge heritage building, and has a large parking lot for customers.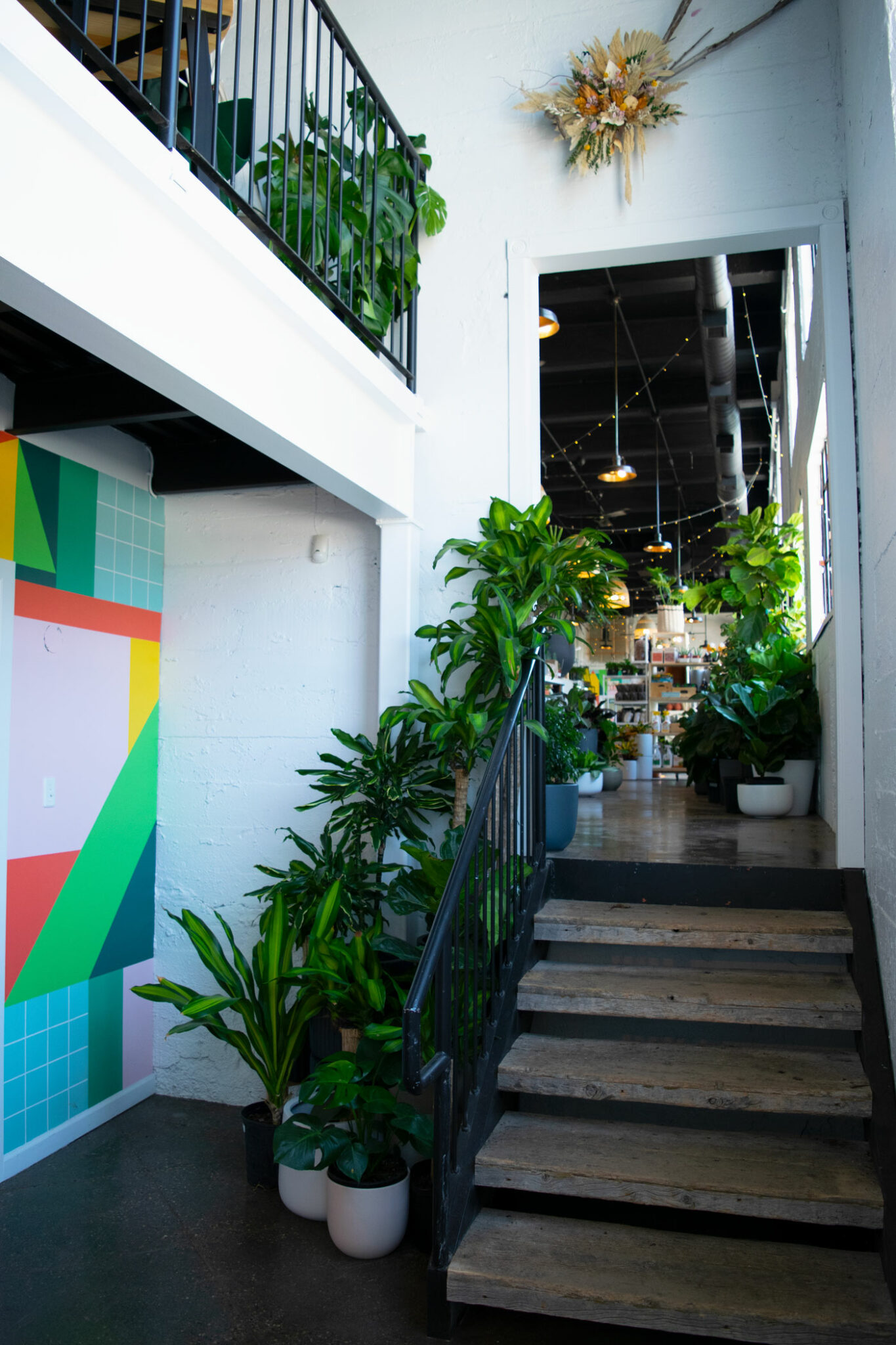 Once you enter through the front door, shoppers will see the workshop space to the left and stairs that lead to the main hall.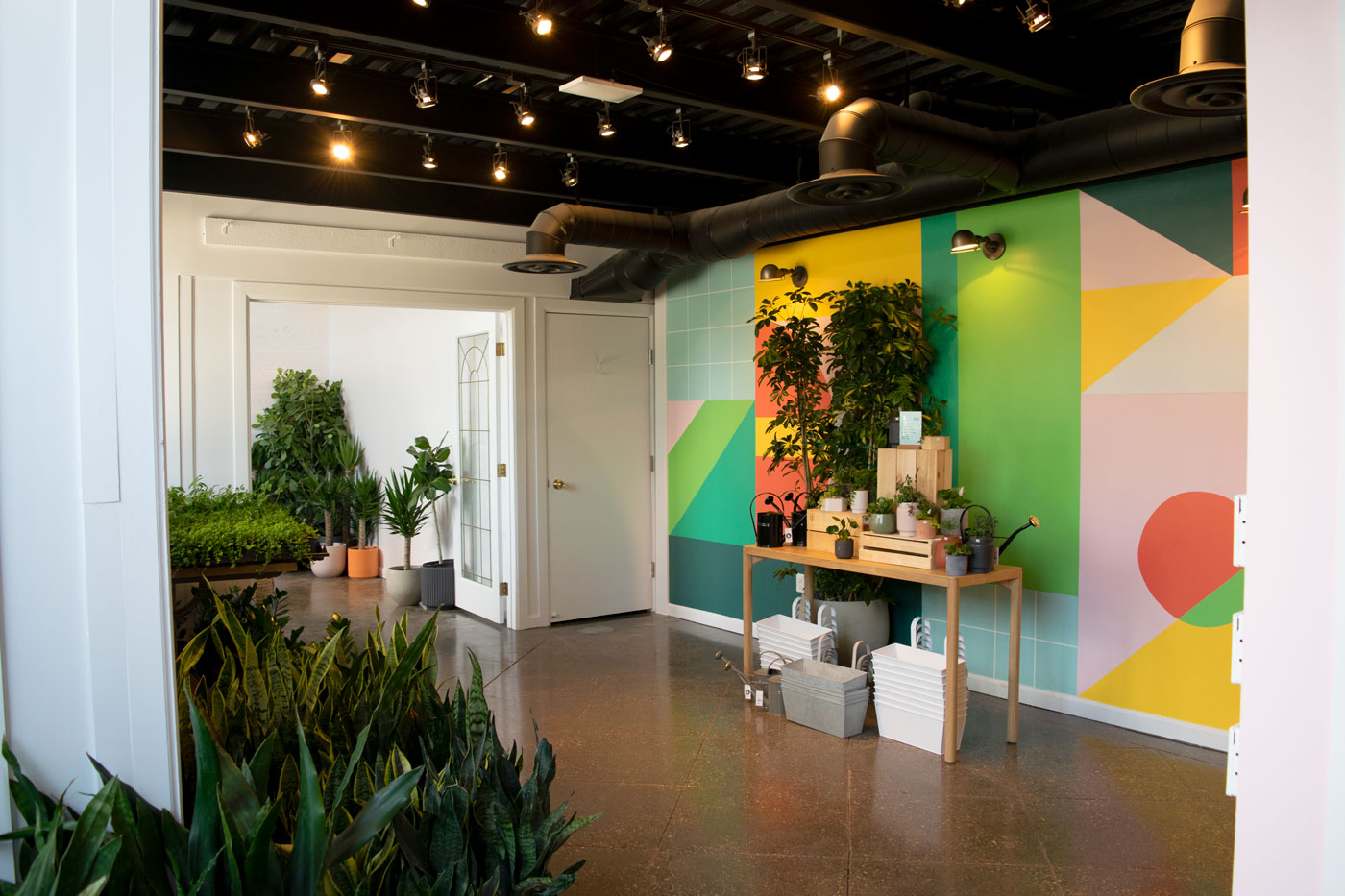 The future workshop area flows into two rooms, but for right now, it showcases more plants for sale. The playful mural on the back wall flows throughout the space and was created by Chow and another in-house designer.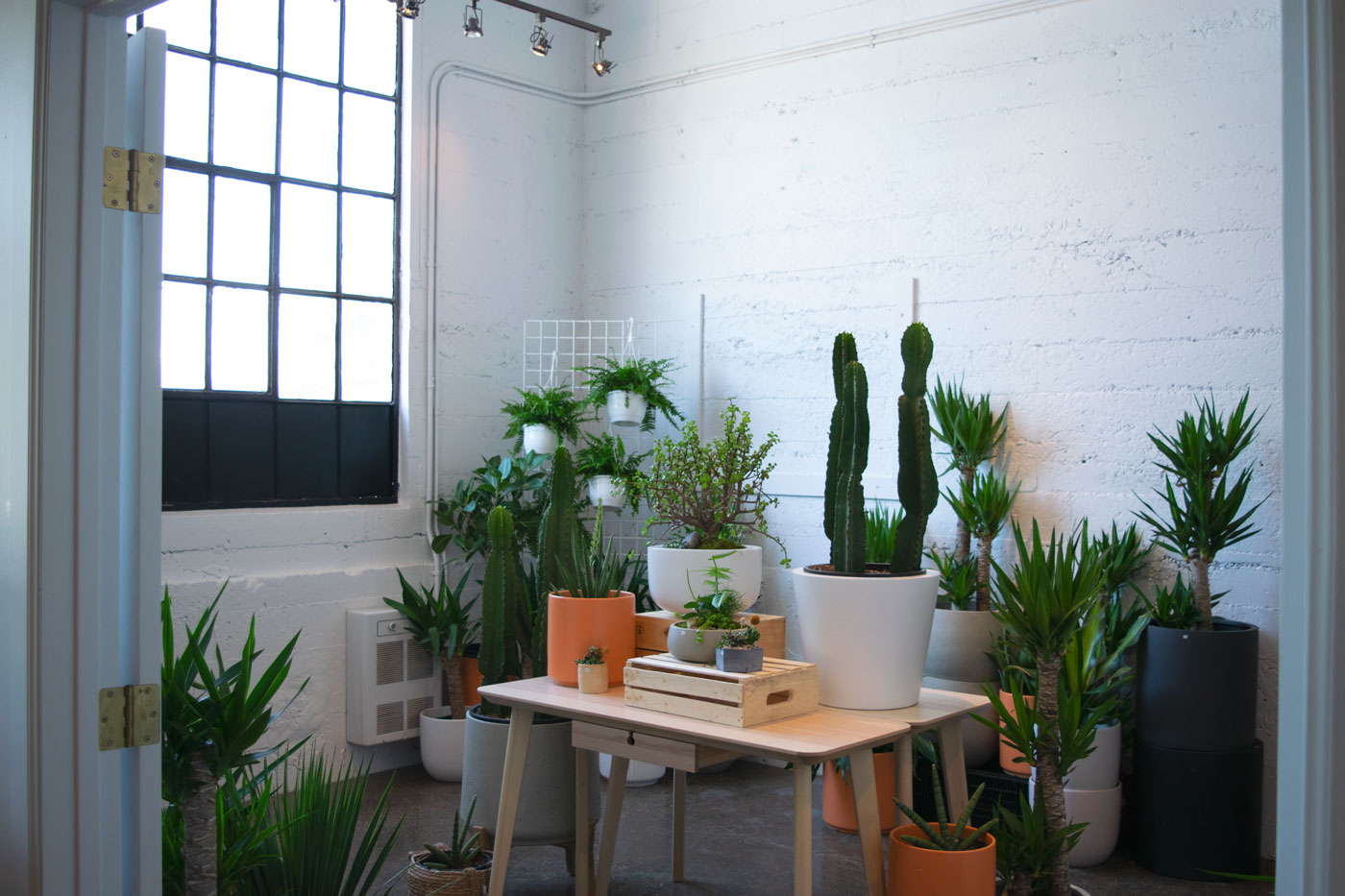 This is the second workshop room, which currently serves as a showcase plant room. Everything shown here is available for purchase.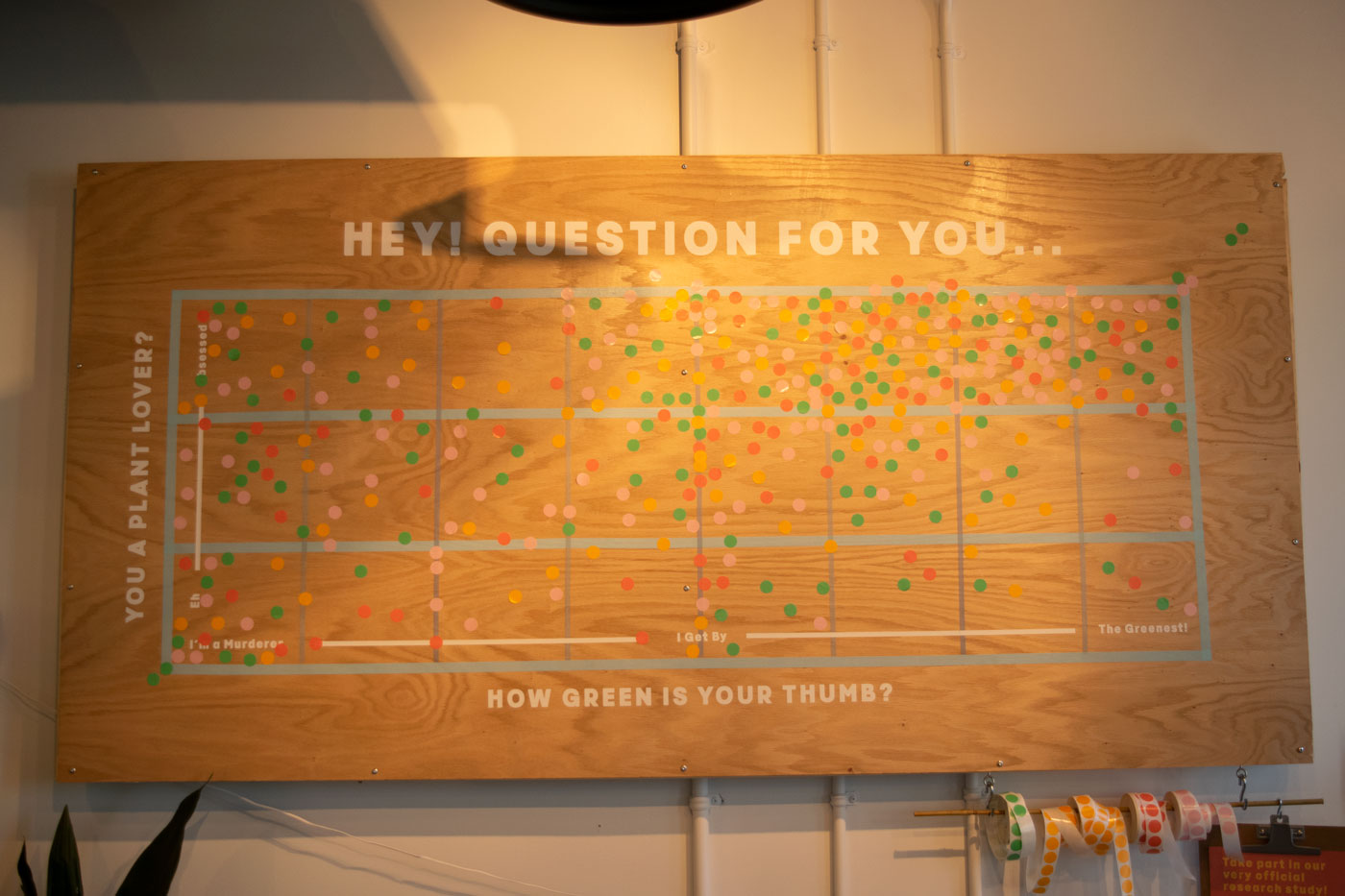 In the workshop area is an interactive board that will feature different messages. Right now, it asks customers how much experience they have caring for plants, which they can answer by placing a sticker.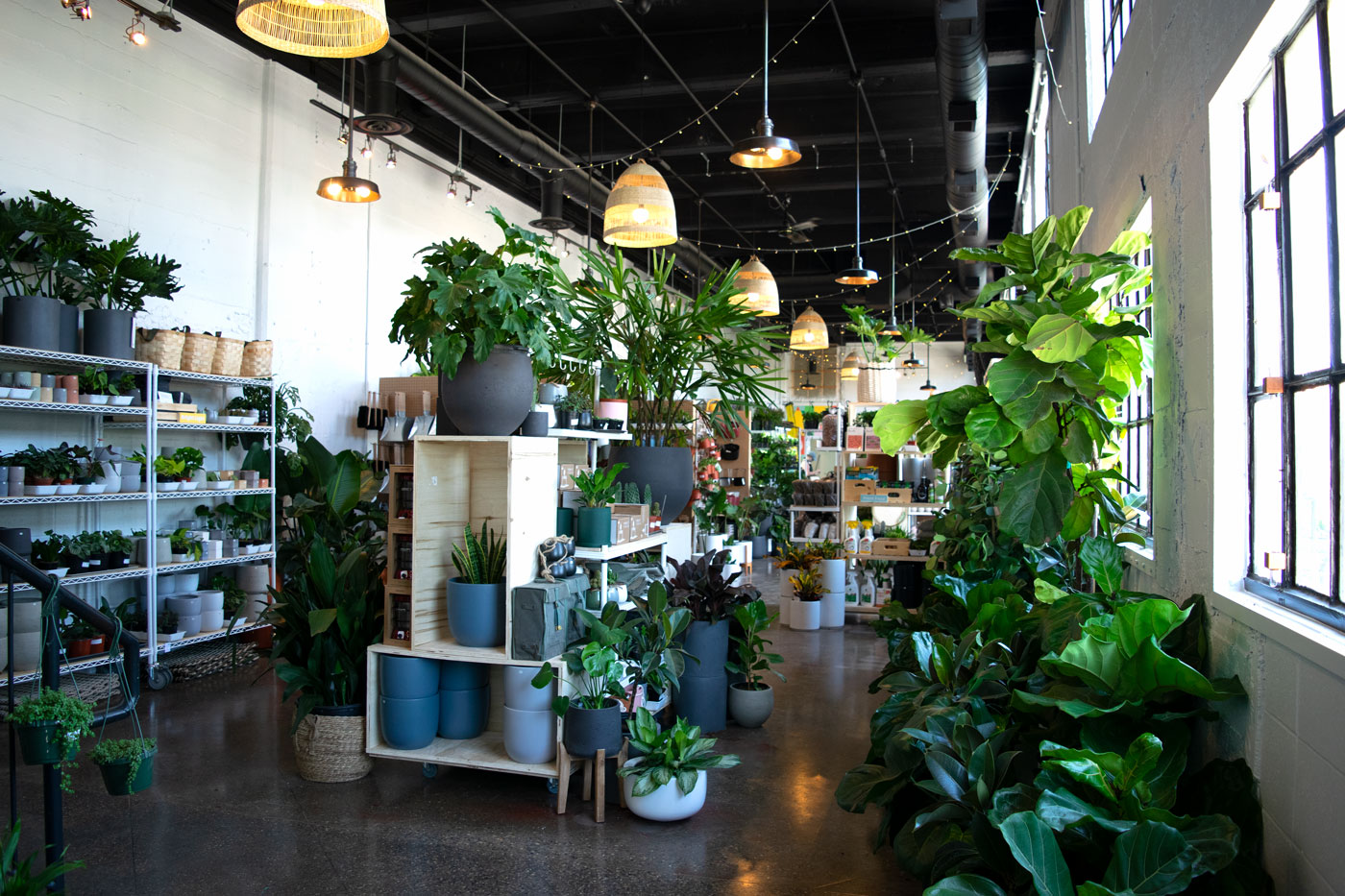 The main hall is filled with a variety of plants and accessories. The plants are grouped together by how much light they need, from shade-loving plants to ones that need lots of sunlight, so you can find a plant that best suits the amount of light your home gets. This space also showcases many planting accessories, including pots and vases, watering cans, shovels and other gardening supplies.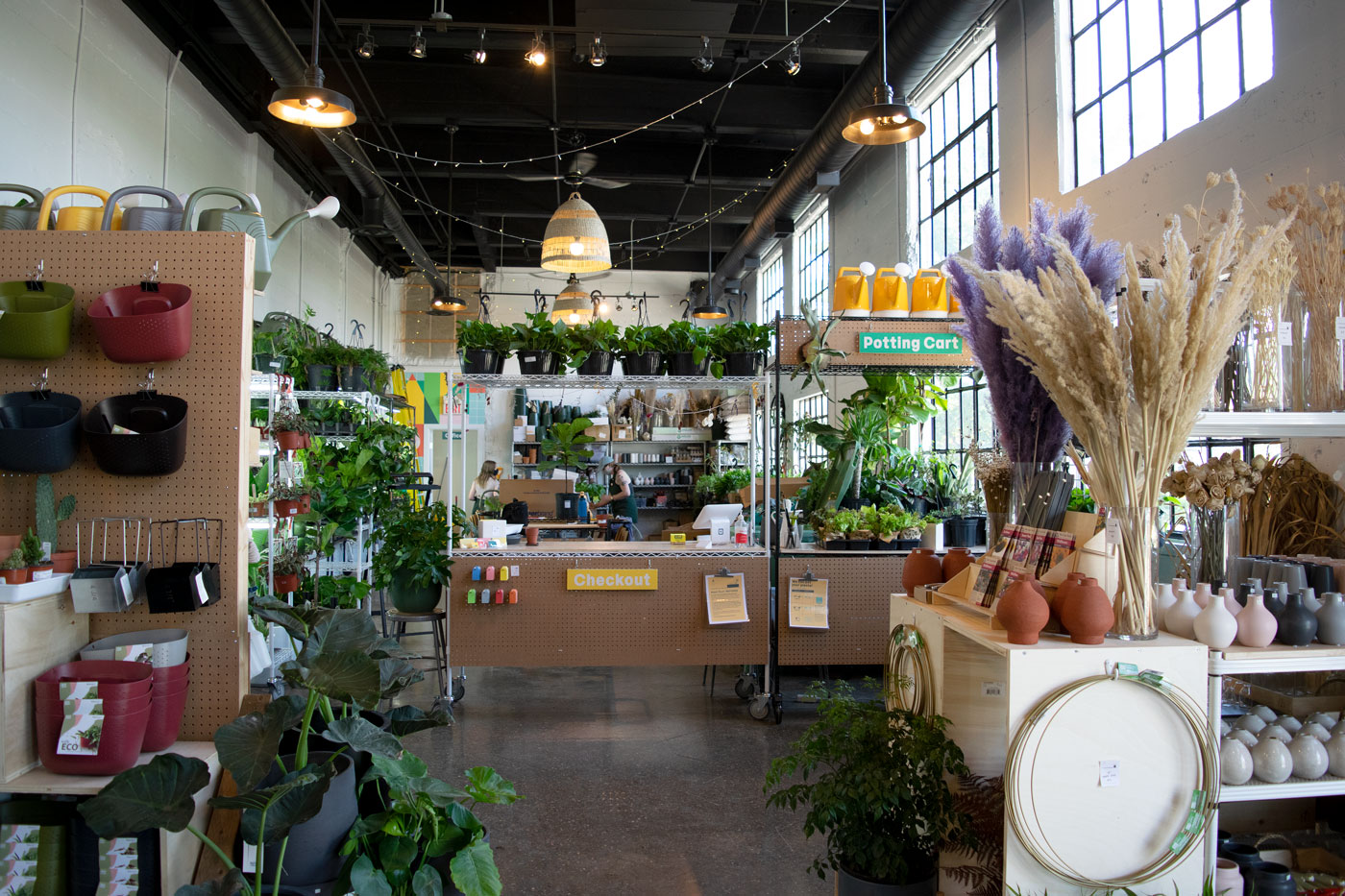 Near the end of the hall is the checkout area, where you can also see into the team's production space.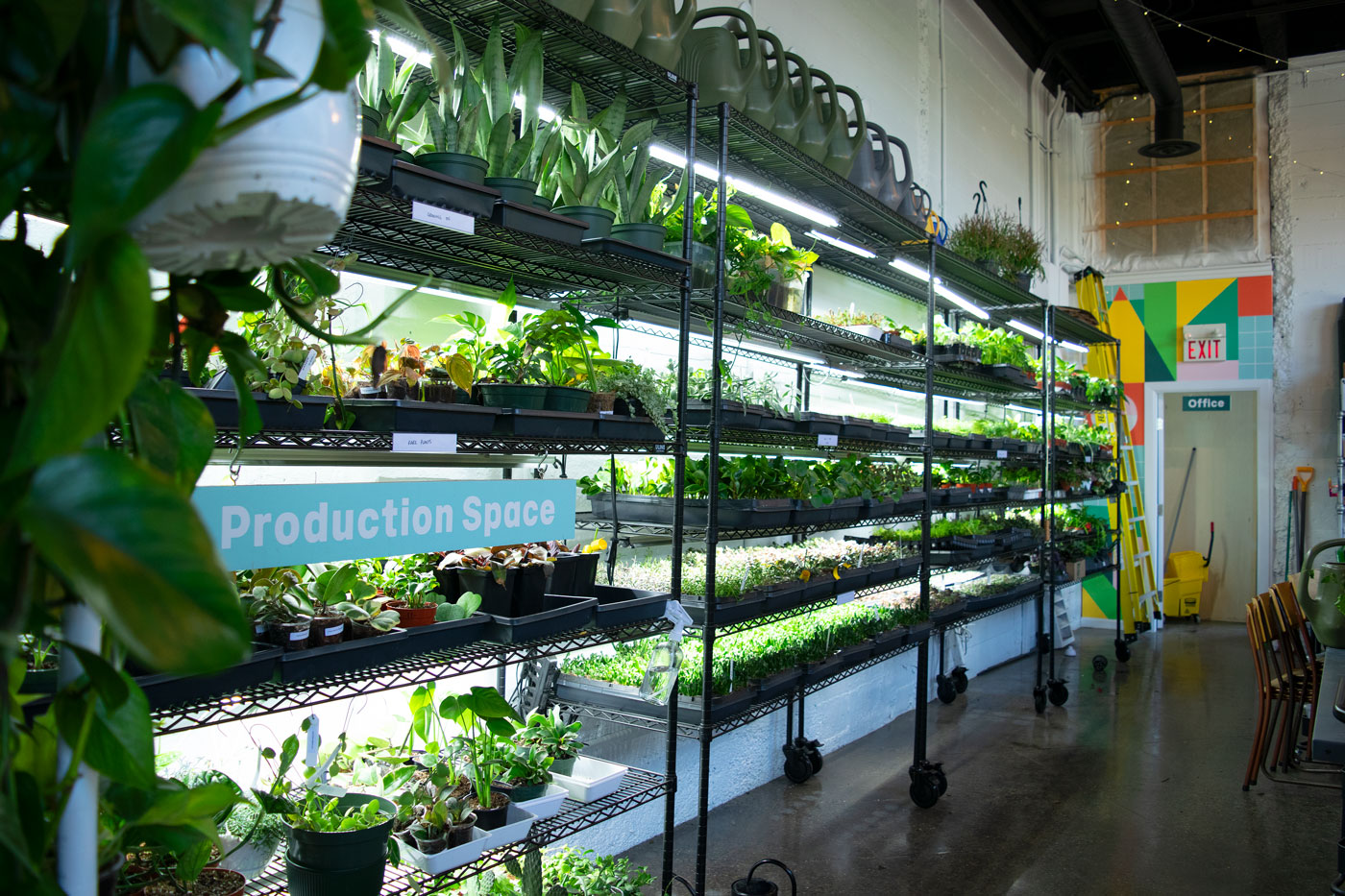 This production space is where Plant Plant staff grow some of the store's plants, create new products and label all the items. Most of the plants grown in this area are grown from seeds and then transferred into the greenhouses for purchase.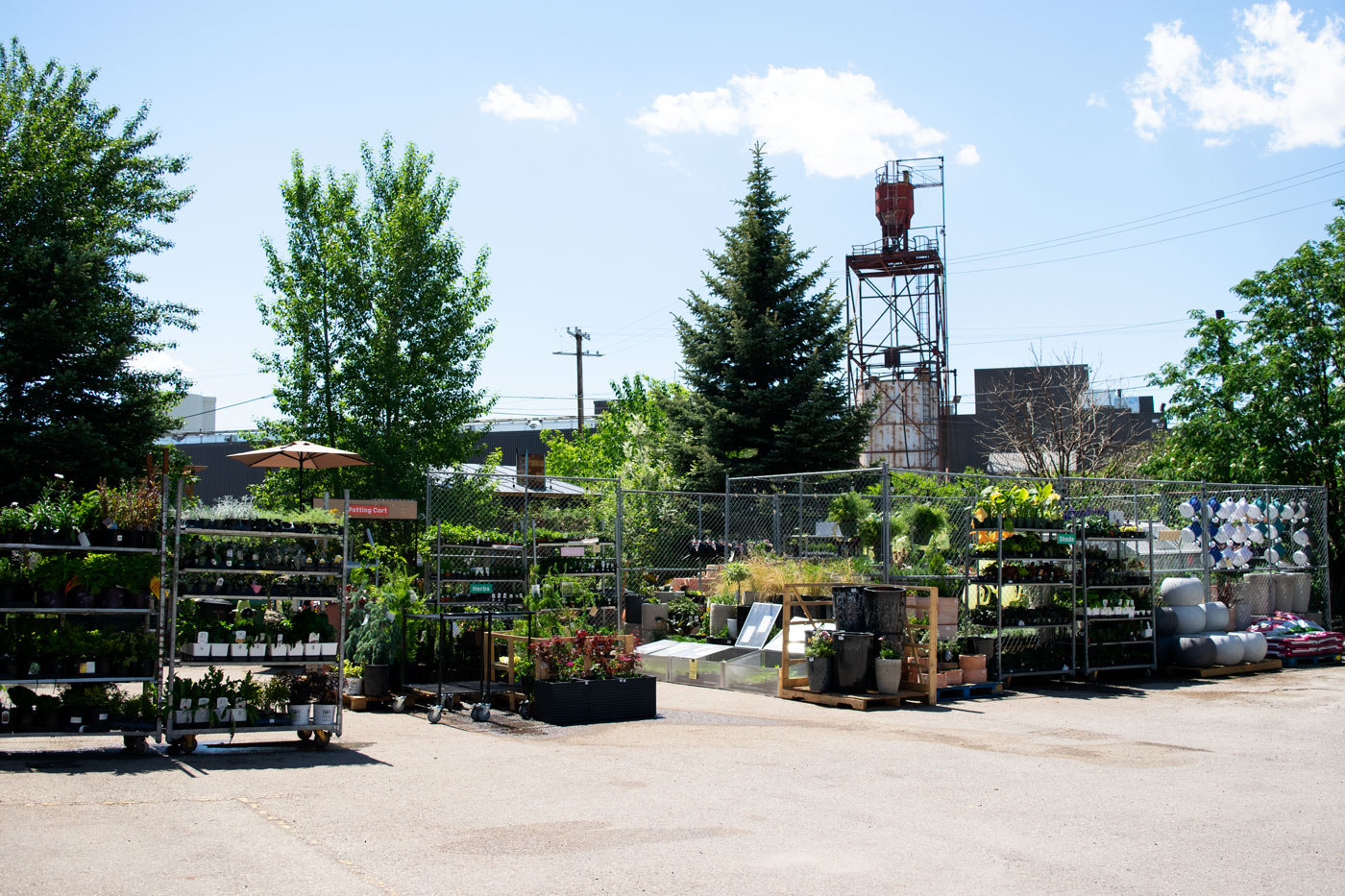 Plant Plant has a large outdoor area beside the parking lot that features a variety of outdoor plants, succulents and herbs. In the future, it will also have raised beds to help teach people how to grow a wide range of things in a small amount of space.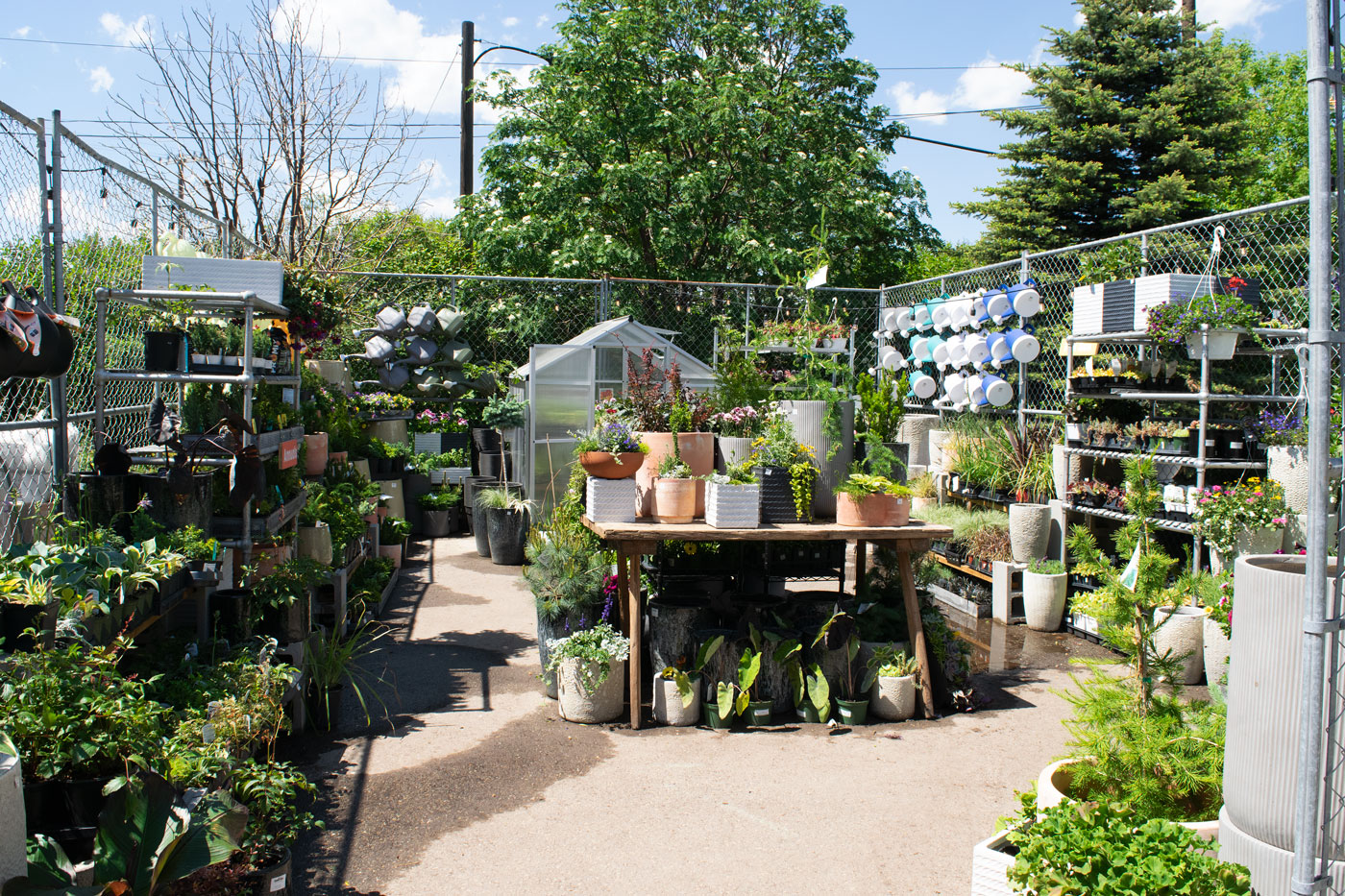 This area showcases some of the outdoor plants and a greenhouse. The greenhouses are home to many of the plants that are grown in the shop's production area, including lettuce, beans, poppies and pansies.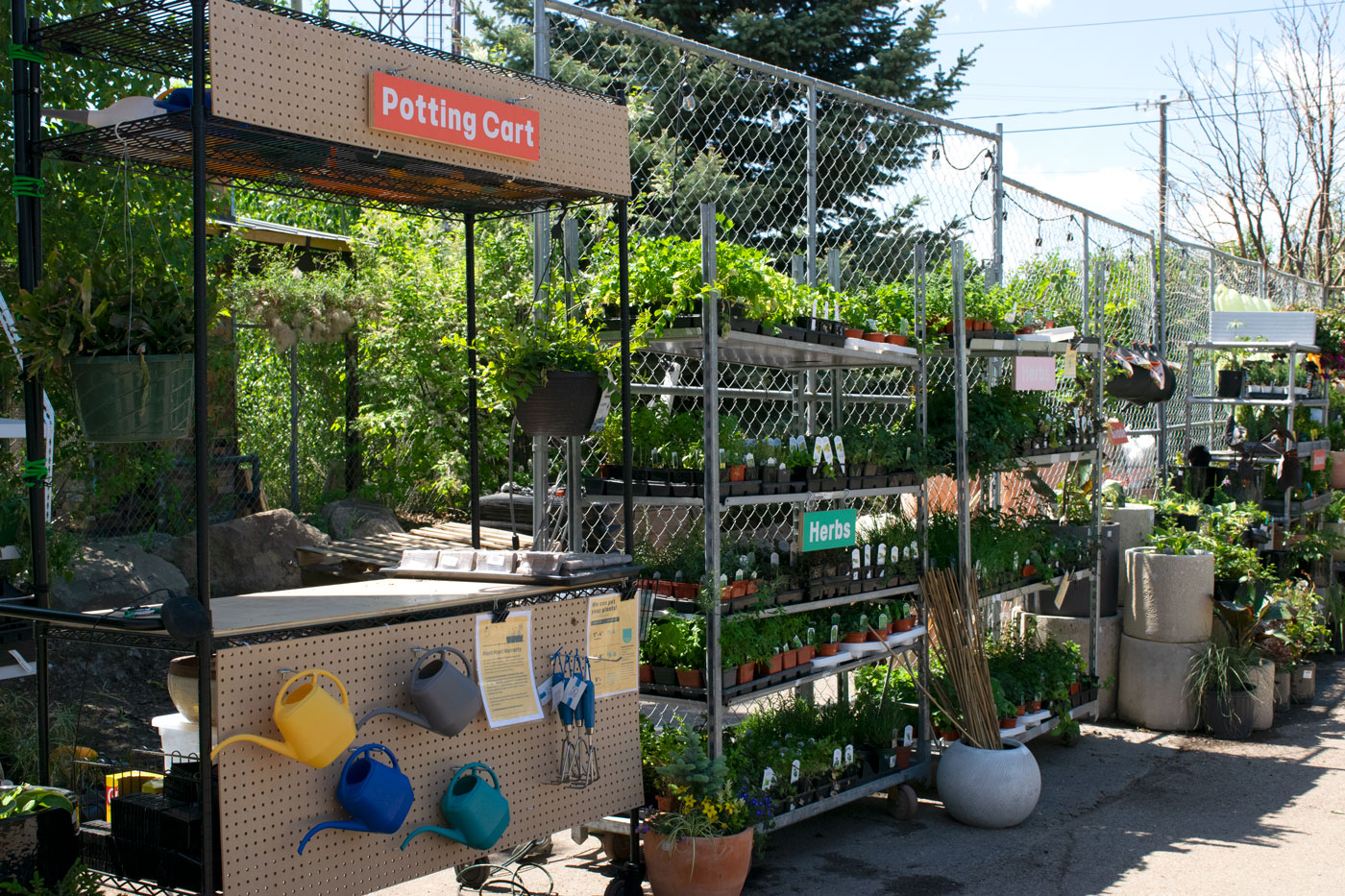 Both outside and inside, there are potting carts where you can get your plant re-potted or have an arrangement done by the Plant Plant team. If you can't decide which plants you want, you can give them your price range and they will choose the materials to make a potted arrangement that suits your needs and likes.